style tips
Ten Vintage Looks for This Summer
Ten vintage vendors, ten summer looks. Find your favorite!
Liisa Jokinen · Jun 23, 2020
Cover photo: Sophia Laurie for Morris & Grant Vintage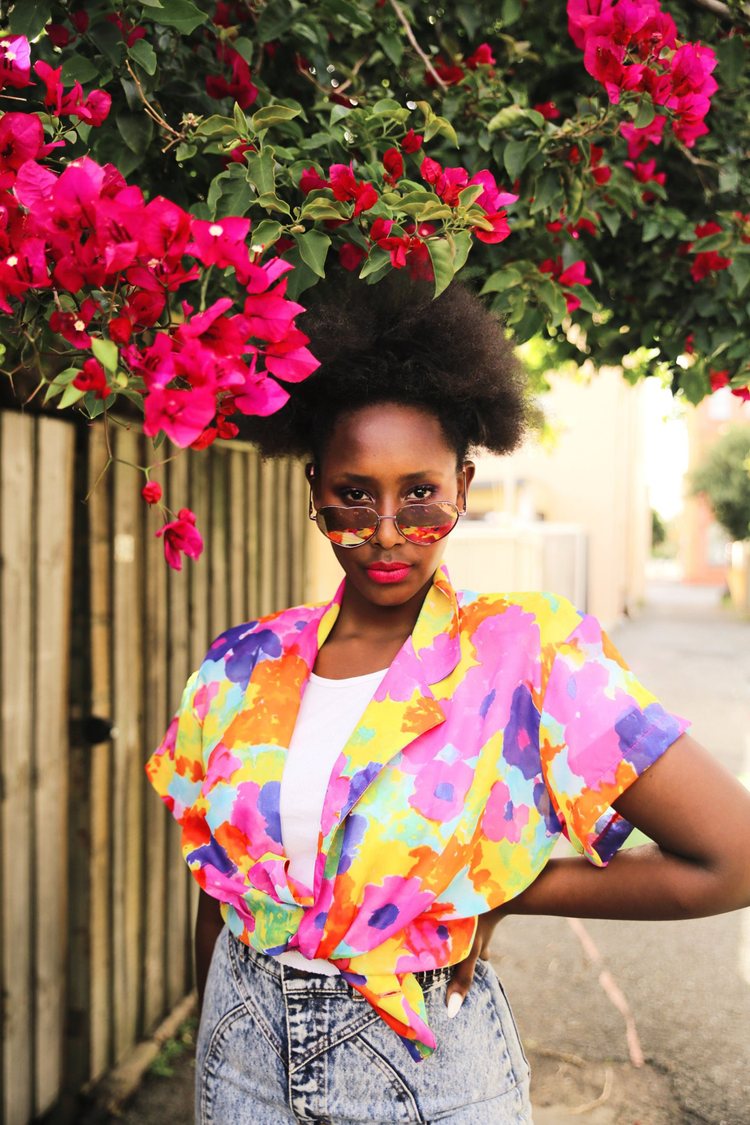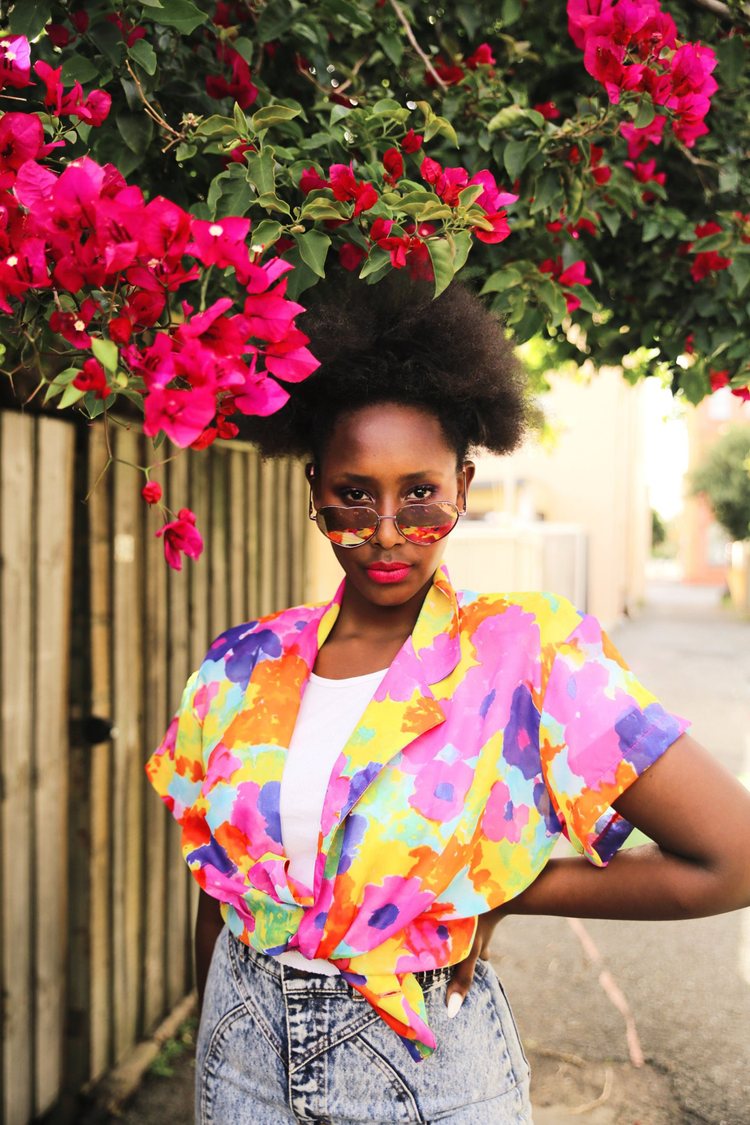 style tips
Ten Vintage Looks for This Summer
Ten vintage vendors, ten summer looks. Find your favorite!
Liisa Jokinen · Jun 23, 2020
Cover photo: Sophia Laurie for Morris & Grant Vintage
A great thing about wearing vintage is you don't need to limit yourself to one style or trend at a time. When you shop vintage, you have all the past decades, trends, and styles at your hand.
For this story, we picked up ten different summer looks from ten different vintage vendors. What is your favorite?
"Ease with styling is key for summer looks. Not too fussy – pick a statement shoe or sandal to go with your look especially if it's a minimal piece", suggests Maggie Leadman of Noir Ohio Vintage.
In the photo, Maggie is wearing an Edwardian apron as a top, paired with classic blue jeans, straw hat, and leather slips. Easy, classic, and chic!
Summer calls for some print mixing. Mix and match floral prints of different decades and styles – Imodi Vintage from Paris, France, shows an example: Pair a tropical 80s top with a 70s maxi skirt with psychedelic print.
The best summer accessory is a silk scarf – you can wear it in countless ways. We Found It Vintage styles scarves as fun summer tops.
Color-blocking á la Lareligieuse: a 90s sleeveless vest with wide-legged 70s pants. Play with proportions to create fun silhouettes: wide pants and skirts look fun with tiny tops and sleeveless blouses.
Boho California vibes from Honey Wood Vintage. A 70s block print cotton caftan is the ultimate summer dress for hot weather and fits all body types.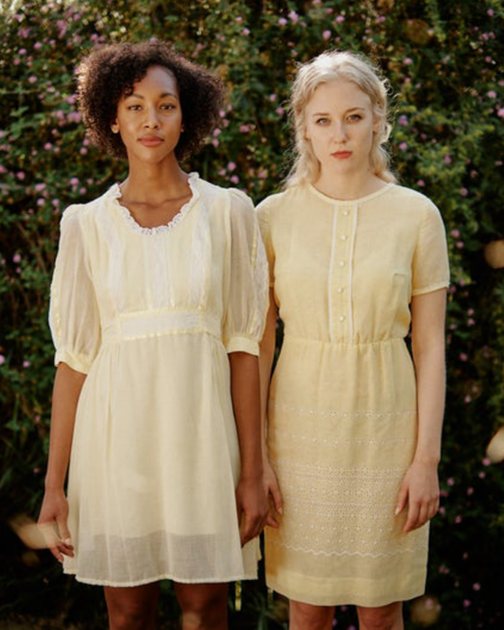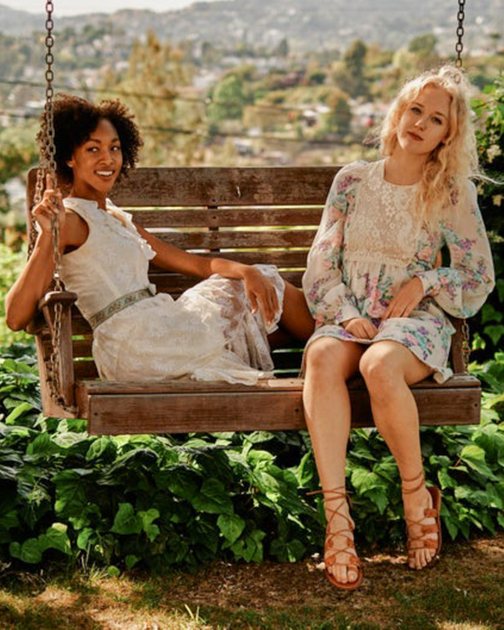 "For summer, we're on the lookout for white overalls to pair with embroidered tops, mid-calf bohemian dresses, and straw shoulder bags. Easy pieces you can throw on with leather sandals for day, or a pair of gold heels or platform espadrilles for a more dressy evening look", tells Arianna Ratner, co-owner Stylish Abandon Los Angeles.
A printed maxi mesh dress is a 90s vintage classic. "In addition to the printed dresses, my summer choice is natural fabrics, especially cotton and silk. I love to wear vintage silk men's shirts or cotton 80's Edwardian style blouses with ruffles for a super feminine look", says Elina Arbidane of Love Me Forever Vintage.
We still love headscarves! They make any outfit instantly cute, adorable and also protect your hair from sun and wind. Photo Woven Vintage Clothing.
"Every season is the season for sustainability and ethical clothing practices (that's why I love vintage)! Clothes for me are a form of self-expression. My favorite summer looks are easy breezy dresses and jumpsuits that allow you to express your mood while still being wearable and comfy", says Courtney Rolnick, founder and curator of Sonic Wave Vintage.
"We would style a 30s dress like the one above either with sneakers, cowboy boots, or a straps heel if it's for a summer garden party. Another favorite summer outfit of ours would either be a cotton floral vintage dress with sneakers or cowboy boots or a crisp white Victorian blouse with vintage Levi's and sneakers or sandals", comment Amanda, Emilia, and Eeva from Eveliina Vintage.
Cover photo credits:
Clothes: Morris & Grant Vintage
Photographer: @solacesunday
Stylist: @rebecca_morris15
Makeup Artist: @madisonorammakeup
Model: @joyrugaruza