designer vintage
Romeo Gigli – a Fashion Poet and Designers' Designer
Amarcord Vintage Fashion owner Patti Bordoni started to import Italian vintage fashion to New York in the '90s. One of her imports was Romeo Gigli.
Liisa Jokinen · May 28, 2019
Patti Bordoni, Veronica Norris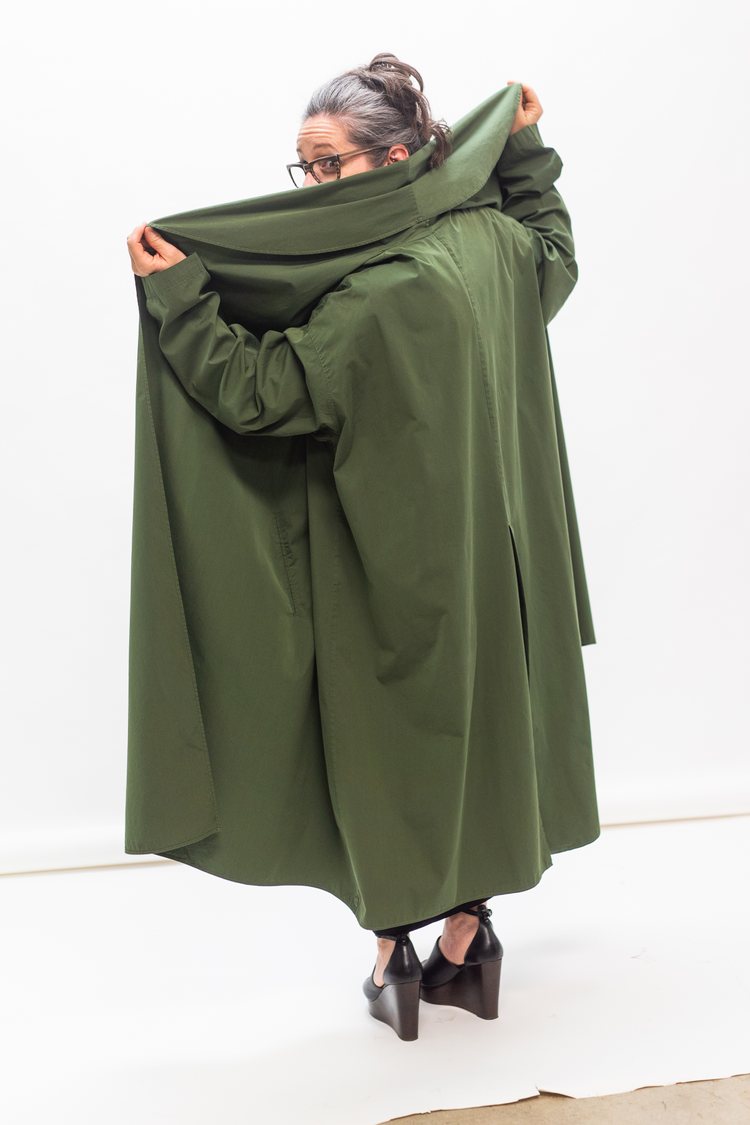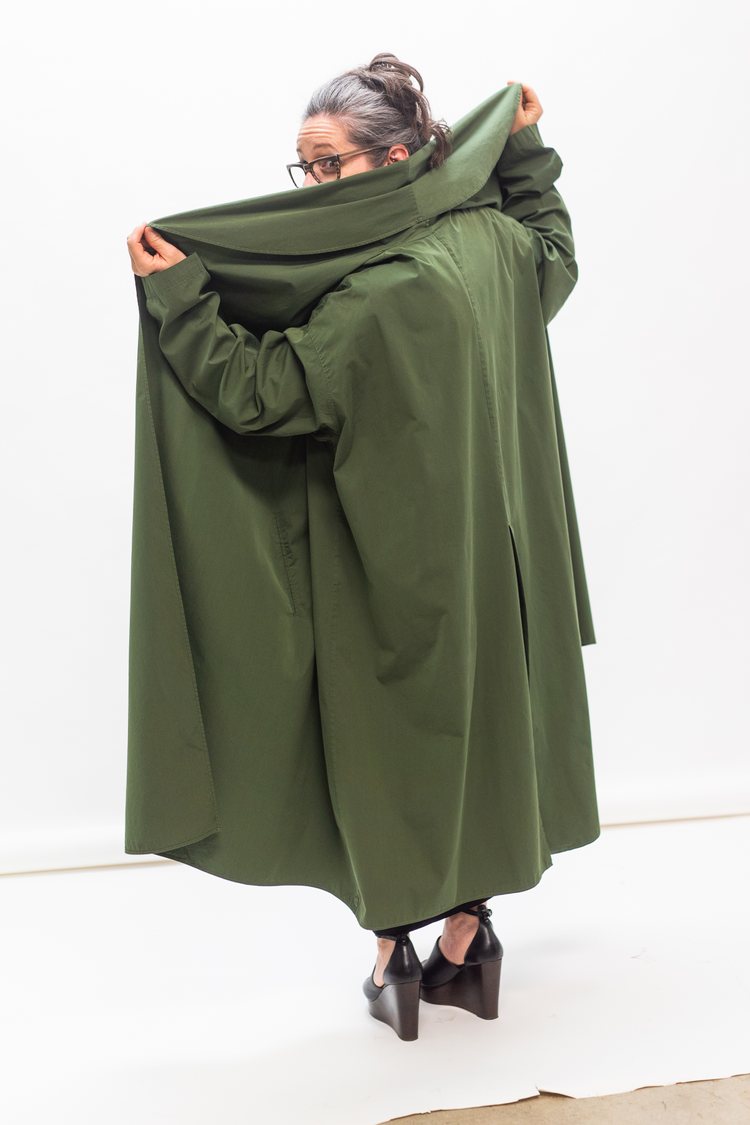 designer vintage
Romeo Gigli – a Fashion Poet and Designers' Designer
Amarcord Vintage Fashion owner Patti Bordoni started to import Italian vintage fashion to New York in the '90s. One of her imports was Romeo Gigli.
Liisa Jokinen · May 28, 2019
Patti Bordoni, Veronica Norris
"When we opened the first Amarcord location in 2000 in the East Village there was not much European vintage available in New York. Many Italian designers, like Romeo Gigli, were almost unknown here. We started importing Italian vintage to New York, as it was part of my culture.
Myself, I had been wearing, sourcing, and selling vintage since the '80s, first in Italy and since 1991 in New York. I managed clubs and sourced costumes for our parties. I also wrote about the NYC club and fashion scene for Italian magazines and ran my own record label.
Of all the Italian designers, Romeo Gigli is one of my biggest loves. Firstly, he throws me back to my club days. It was then that I first discovered his designs.
Secondly, he is an important figure in fashion whose contributions have not received the credit that he deserves.
This shirt from the year 1988 is an early example of Gigli's influence on minimalism, with a Gigli signature – an interesting take on the shawl collar with a touch of cocooning around the neck.
He changed the course of fashion in the '80s. Out of the blue, he started a new trend, the minimalism of the '90s.
This 1990 look is one of Romeo Gigli's most iconic and romantic collections. This is a full runway look from SS1990, and features an amazing spin on his iconic tulip skirt – the mesh creates an ethereal, almost jellyfish like effect. The iridescent fabric became a staple in many of his collections.
While every other designer was concentrated on creating power looks for aggressive career women, Gigli did the opposite.
He showed soft silhouettes, minimalist and intimate clothes in a romantic, poetic style.
After his first show in Paris, he got a 20-minute long standing ovation. Other designers quickly noticed something new was happening. They realized they had to catch up, in order to not to fall behind. Gigli led the way to the minimalism of the 90s.
Gigli was the counterculture symbol of the '80s.
His models wore no make-up on the runway and always flats, no heels. He styled his own shows; curiously at the time when other designers started to hire stylists to do the job.
Romeo Gigli exhibited use of draping and oversized silhouettes in a way that was flattering and feminine. The same can be seen here in this G Gigli piece from the early '90s, a line for a younger crowd that was more accessible.
His designs were feminine but never sexual or ostentatious. Yet, he was able to bring out the softness and kind beauty of a woman.
Gigli had an affinity for fine fabrics, and his collection of fabrics through his travels prior to designing is what fused his connection from art to fashion and ultimately launched his career.
His use of these finer striped fabrics is prevalent throughout his career, and so his penchant for quality, authentic Indian embroidery, which can be seen in shirt from the early 1990s pictured above.
Gigli often referred to his layering style and vision as kaleidoscopic. "Holey knits" were often a subject for him. This 1992 piece is a great example of how you can layer his pieces and light or other fabrics you paired with it could show through.
Gigli's pieces are evergreen, you can wear them forever, with any piece you own. They transcend the time.
Anyone familiar with Gigli knows he loves a good knot here and there, especially through layering.
This 1992 piece is special because it shows his cocooning, draping, oversized silhouette with a classic shawl collar that is best worn with a signature Gigli knot.
Combining lengths was a classic Gigli trait, and so were pieces that had a "multi use". These insane pants from 1991 show both, a dragging length, the ability to put your foot through the pant or in the pant as a tight, and again – the allowance for a signature Gigli knotting.
His color combinations were unusual, too, earthy and muted jewel tones mixed together.
Cocooning and tulip shapes were two of Gigli's synonymous traits. This 1987 skirt is a great example of both, an early piece that in our opinion is a "perfect skirt".
He wanted every piece to be meaningful on its own. He preferred you did not buy the look from the runway but combined with pieces from other designers, or what you already had.
Gigli grew up in an aristocratic family near Ravenna, Italy. His father and grandfather were book antiquarians so he was exposed to culture, art, beauty, and history since he was very young. At the age of 18, he became orphaned. He dropped out of architecture school and started traveling around the world eventually finding his way to New York.
Returning to Italy he studied fashion and launched his own label in 1983. It failed but soon after he established a partnership with Carla Sozzani, a former editor of Vogue Italy and Elle Italy. Later on, a dispute with Sozzani and his other business partners meant Gigli lost control of parts of the Gigli brand.
But he turned this misfortune into something that spurred his talent and career, again and again."
Amarcord Vintage Fashion

Williamsburg Boutique
223 Bedford Ave
Brooklyn, NY 11211
(718) 963-4001
Mon-Sun 12-8
Archive & Showroom
22 Conselyea St
Brooklyn, NY 11211
(718) 388-2884
By appointment only.