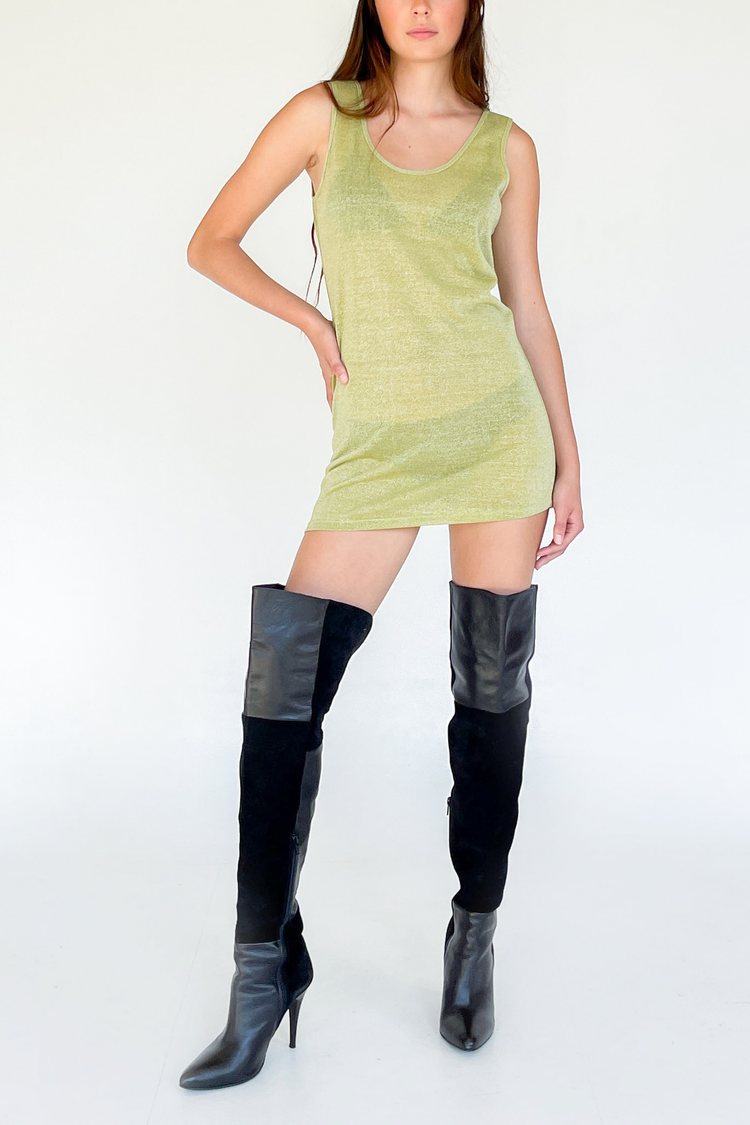 New to shopping for vintage shoes? Find your perfect pair with these tips from Tracy Dolphin, founder of the Fashion At Your Feet online store.
Shopping for used shoes is easier than many people might think. You can find plenty of shoes in almost mint condition at vintage and resale stores. "People often buy a pair, only to discover they don't fit quite right or are uncomfortable," explains blogger Belle Bakst on Footwear News. "
Choosing used shoes can also be a great way to get a good deal on designer items.
When you know what to look for, there is no reason not to buy used shoes. We asked an expert for her best tips for shopping for used shoes. Here are 12 practical tips from Tracy Dolphin, founder of the Fashion At Your Feet.
Get the measurements right
Will the shoes fit is the most important question when buying shoes online. There is a lot less leeway than buying dresses or coats. Accurate measurement is the key to a good fit, as vintage shoe sizes vary over the years and from country to country.
Measurement in inches or cms is always the best bet, that way you can compare them to a pair you already own.
A worry I hear a lot is that vintage shoes are always so narrow; that's simply because there were four or five different width fittings made in the past, whereas today, there is usually only one, and they are still fairly narrow – hence some stores selling wide fitting ranges.
Get your seller to measure the internal length and width at the ball of the foot with a flexible tape measure, that way you know what you're getting.
If there's a tape measure in the photos, be sure it's inside the shoe, outside measurements are no use.
Measure your old shoes
Don't measure your feet, measure a pair of shoes similar in style to the pair you're thinking of buying. A pair of 1960s pointed pumps willbe longer than a pair of 40s shoes with a rounded toe. Sandals may be slightly shorter than shoes of the same size.
The width matters
The biggest difference between vintage and new shoes is the availability of width fittings. Up until the 80s, shoes were made in four of five different widths with C being the widest down to AAA(A) the narrowest. B was considered average and is just under 3 inches. But as with length, there is some variation. As far as I'm aware, only Ferragamo makes different widths today.
Know what can be repaired
Good cobblers can re-sole shoes, mend broken seams and pin/glue flexing heels. This costs time and money so you need to weigh up whether it's worth it.
Know what you can fix yourself
Things you can do yourself are cleaning, gluing insoles, and retouching colors. There's a huge range of dyes and cleaners out there, and some good 'how to' videos on Instagram and Youtube.
Synthetic shoes are harder to repair
Synthetic shoes (the shoes that are made of plastic materials) aren't as easy to repair as leather – to start with they were made of cheaper materials and these tend to decay unless stored in optimum conditions. The soles can dry out and crack and the uppers split across the creases. Some also become discoloured.
Get yourself a DIY kit
A good basic DIY kit should include:
– Colored polishing creams as these not only cover scuffs and scratches but condition the leather to keep it supple.
– A suede brush.
– Suede cleaner.
– An eraser, this is good for getting marks off light-coloured suede and leather.
– Fabric glue for sticking down insoles.
– Tissue or newspaper for stuffing to keep your shoes in shape. (You don't need fancy shoe stretchers).
Some things can't be repaired
– Sticky patent leather – due to a chemical reaction between the leather and an acrylic top coat this can't be reversed. Vaseline can sometimes make a temporary improvement – rub in the vaseline like shoe polish with a soft cloth, then keep polishing until the shine comes back. (This trick only lasts a day or two, and sometimes it doesn't work at all.)
– Deep cracks in dried-out leather uppers
– Shredded silk
– Cuts in the top edge of the shoe. Any mending will always show.
– Glue marks. Glue discolours with age.
Consider the condition
Shoes are made for walking and we all have a different stride. Lightly worn shoes won't cause you any discomfort but if they have been heavily used you may have to consider resoling. It all depends on how rare the shoes are (and how deeply you've fallen in love), as to whether you should risk it. If the heels are very worn on the outside, for example, you may find the whole shoe is tilted due to the way the original owner walked.
Appreciate worn-in shoes
One example of shoes being well worn-in which is a bonus is Dr. Marten boots. I can remember the agony of wearing them in myself. Secondhand means someone else has softened the leather for you!
Check the photos carefully
Always look at the photos carefully because one person's 'very good' is another's 'satisfactory'.
Learn about your favorite brands
Learn about different brands so you know whether the shoes will be good quality or not. Even cheap shoes were made completely of leather before the second world war.
A good pair of leather shoes will last a lifetime with proper care.