style tips
How to Buy That Perfect Winter Vintage Coat
9 steps to making the vintage purchase of your life.
Liisa Jokinen · Oct 6, 2020
Cover: Surf and The City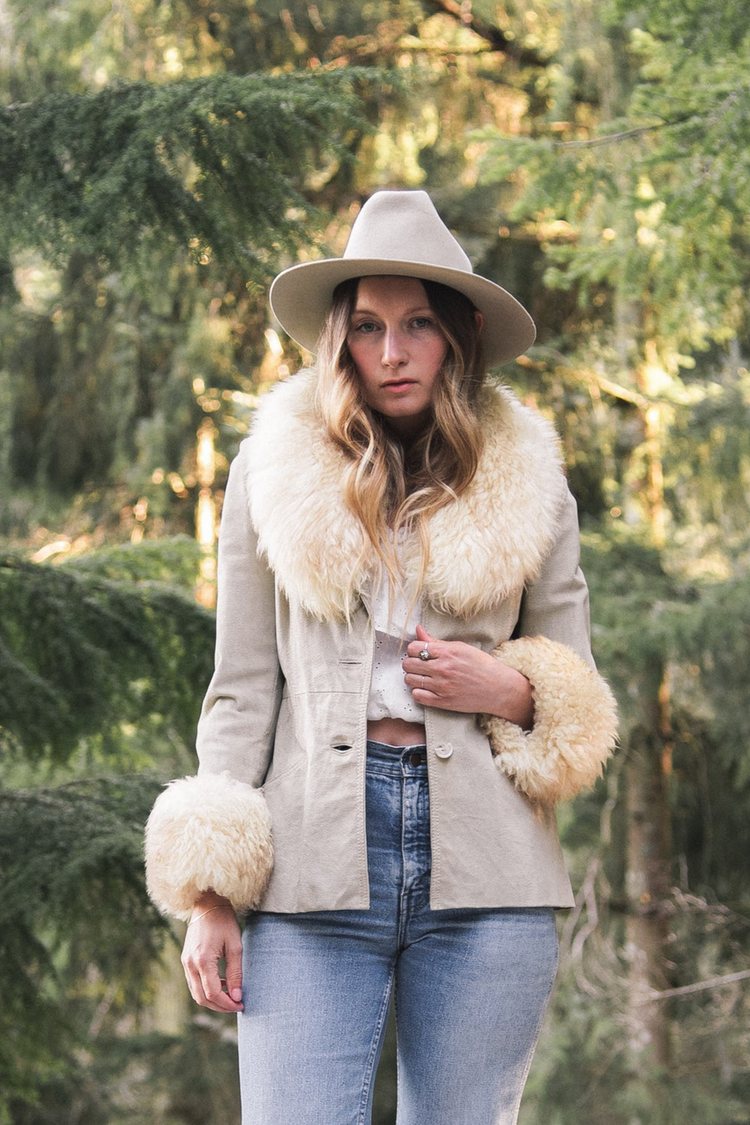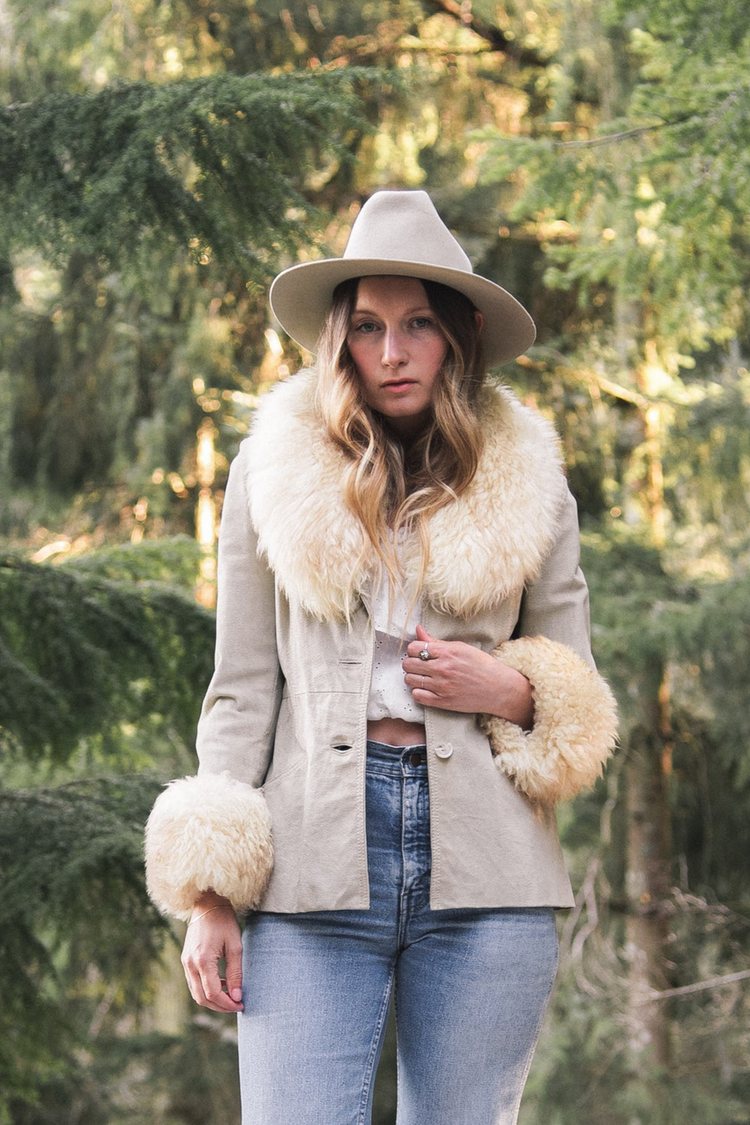 style tips
How to Buy That Perfect Winter Vintage Coat
9 steps to making the vintage purchase of your life.
Liisa Jokinen · Oct 6, 2020
Cover: Surf and The City
The perfect winter coat – does it even exist? Sure it does, and you can find it too. Just refine what you are looking for first: what is your lifestyle, your practical needs, and the climate you live in?
We asked six vintage vendors for their best tips for finding a great vintage winter coat or jacket. What things to keep in mind when shopping? In the photos, we are also sharing examples of some classic vintage coat types that look especially fun and fab this winter.
Budget
Define your budget before you shop, and calculate a cost per wear. A pricier investment is justified if you are going to wear the coat for years to come.
"It's often more expensive to find a quality, well-made modern coat than it is to find a high-caliber vintage coat. Pricing is often directed by scarcity or rarity, but there are still lots of opportunities to buy an inexpensive, beautiful vintage piece that will last years. When investing in a piece, I always run a cost-per-wear calculation. A good quality wool coat should last a lifetime with proper care so take that into consideration when determining your threshold for price", says Coeva, founder of Coeva Vintage.
Function
"Getting clear on function and purpose first will make your winter coat search easier. Buy less, choose well", comments Coeva.
Some questions to ask yourself: How functional does your jacket or coat need to be? Will you need one for general day wear, or are you searching for something specific? What weather conditions will you be faced with? Will you be sitting regularly while wearing it? Will you need to ride a bike? 
"It's important to know the rhythm of your everyday", says artist and vintage dealer Blythe Marks. "When I first moved to New York, I needed coats that were very warm but not too bulky and could be taken off easily when getting into a heated building or on a crowded subway. One of my most cherished pieces is an inky midnight blue-black alpaca Phoebe Philo-era Céline coat from James Veloria in Chinatown. It was sleek and architectural, protected me from rain and snow, and the collar flipped up to protect my neck and face, which made me feel like an incognito spy on a top-secret mission."
Your style
"Often our winter coats become the main feature of our outfits during the colder months. Finding the right coat is a bit of a calculated choice if you ask me. You want one that you'll reach for time and time again, years hopefully.
I look to my favorite designers and eras to help me find the right style, while gauging which styles are flattering for myself while practical in my wardrobe", says Hailey Elizabeth of Abner Ross Vintage.
Also, take into account what you already have. "Make sure you can match the coat to at least three different outfits you already have. This will stop you making an impulse purchase on a wonderfully wacky statement piece that you'll never end up wearing as it doesn't match your current style", says Olivia McCaffrey of Chosen Vintage.
Fabric
Look at the fabric of the coat first, says Katie Wilkins of Honeykins Vintage. "The best fabrics to stay toasty are wools and fur. Real fur is of course the warmest, as it is designed to keep animals warm outside, as it traps the heat in. Feather down coats are another super warm option, think fluffy duvet! Wool, pure new wool and wool blends such as cashmere and mohair are a more animal-friendly option, with cashmere being much softer & lighter than the other wools. It is best to always go for natural fiber when choosing a winter coat as it is often much higher quality and luxurious."
"Check for quality materials like leather and suede that have been well looked after or restored and lining that is in good condition, a lot of vintage garments will have silk lining which is a good one to look out for", says McCaffrey of Chosen Vintage.
Condition
Check the condition of the coat carefully. Are there any flaws and if yes, can you get them fixed?
"Check for any stains. Most good dry cleaners can get some of these out but keep an eye out for holes as this can mean moths. Not something you want to introduce into your wardrobe! You can freeze woolens to help eradicate this pest.
Look for things like missing buttons as you will need to replace them, and also turn the coat inside out to check for rips in the lining, especially in the sleeves.
Vintage is a bit more work, but totally worth it when you won't match every person on the street, and it is eco-friendly", says Katie Wilkins.
Care & Maintenance
What kind of care does your coat need? Calculate in dry-cleaning and storage costs.
"When choosing your winter coat, consider the materials it's made from and the care it will require. To me, a quality coat is an investment, I try to anticipate the costs of repairs or the cleaning it will need. Older coats may have shot linings. Unless you can replace it yourself it can be costly. Cleaning at the end of the season, then storing safely extends their life. It's beneficial to have your vintage furs cleaned and conditioned as well. There's a bit of commitment with each garment you own, so I feel this type of maintenance is built into the decision to purchase it. Age and material dictate how much maintenance it will need, so it should be compatible with your lifestyle", says Hailey Elizabeth.
"While some stains can be quickly wiped/spot cleaned, materials such are wool are incredibly sensitive to warm water or detergent. I recommend a professional dry-cleaning service to ensure that your coat remains as beautiful as when you first bought it. When not being worn, don't store your coat in the dry cleaner's plastic cover – let it breathe", says Coeva.
Fit & Measurements
Of course, the coat needs to fit your body type, too.
"Knowing your measurements, and which ones you need based on the piece, ensure a great fit. If you fall in love with something, tailoring it to you makes a world of difference, but knowing what can't be altered, such as shoulders, saves you from heartache. The right amount of ease based on your desired fit ensures your coat fits comfortably, especially with thicker coats with an added layer for warmth", says Hailey Elizabeth.
"Vintage clothing is often cut closer to the body and fits differently to modern made clothing therefore vintage sizing can be variable.
Pay less attention to label sizing if you are shopping for vintage – it is more accurate to compare your measurements against an item's measurement to gauge fit.
Pay particular attention to shoulder and armhole measurements", recommends Coeva.
Fashionability
You might also want to consider if the item is on trend right now, or if it is a classic that never goes out of style.
"1930s/1940s princess coats are always in fashion! Ones in unusual colors, patterns or with unique detailing are especially desirable. The devil is in the details with coats, interesting sleeves, soutache, or decorative closures really elevate it", says Hailey Elizabeth.
Classic prints like leopard or houndstooth are a good investment when looking for a coat, knows Belinda Bennett of Domino Vintage. Bennett also loves 60s fabulous swing coats and tailored trenches, and cozy slouch coats from the 80s.
If you decide to go for a classic black coat, you can always elevate it with a silk scarf or a vintage belt, Bennett says.
"A classic cut or shape will serve your wardrobe for many years when compared to a trend-forward coat that goes out of style. An item such as a classic mac, peacoat, or wool topcoat that hits just above the knee won't date and can be worn in a variety of ways, dressed up or more casually," says Coeva.
"Shearling and fur-lined (faux or real) are in demand this winter. My pride and joy is a heavy wool Pauline Trigere red and black coat but my favorite style for vintage coats include a classic leather trench or a 'Penny Lane'."
Know when to buy
Buy off-season whenever possible! You'll get better deals and have less competition to find the perfect piece.
"As a kid growing up in Arizona, the window to bundle up in my best winter garb was extremely small, maybe a few weeks out of the entire year", tells Blythe Marks. "In classic teenage contrarian fashion, I became even more drawn to outerwear, coats, and tailoring in general, stocking up for the perfect chilly day. Luckily, sweltering summers in Phoenix mean people are happy to dump their (un)used cold weather clothes at local thrift shops.
When shopping off-season, you can take more risks with lower prices and sell or donate back what doesn't work.
It's trial and error, but putting your time and energy into investing in high-quality vintage design that's already lasted decades in someone else's closet is really worth it", says Marks.
Cover: Surf and The City