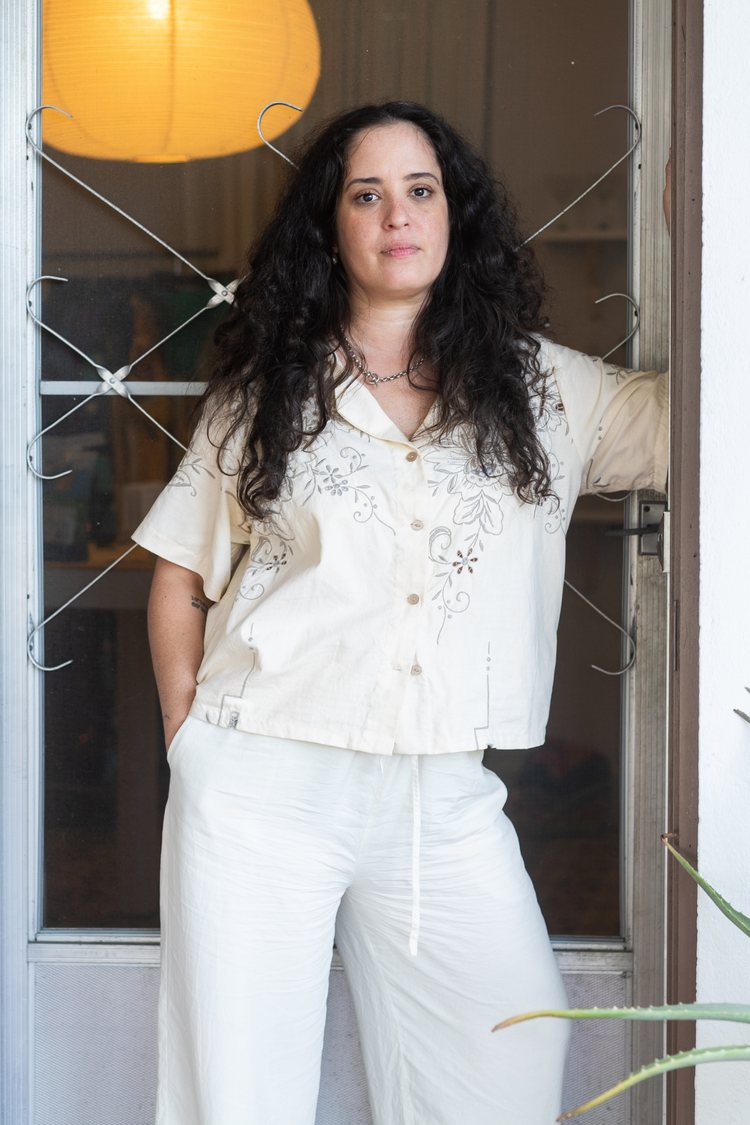 After Hurricane Maria, Maru Aldea returned home to Puerto Rico to launch her vintage business. We met Maru at her showroom in San Juan.
"I have always loved and shopped vintage clothes, perhaps without even knowing they were considered vintage. When I was a teenager in the 90s, I would take my grandmother's clothes from the 70s that were popular in style at the time.
At that time I did not know of any thrift stores in Puerto Rico. If I shopped for new clothes, I would go to the mall (Contempo Casuals and Infinito were favorites) or smaller boutiques in San Juan for special occasions (Oui and Nativa). There was also an incredible shop called The Closet in Isla Verde. It was in the same building (street level) as the iconic club Area 51.
In 1999 I moved to NYC to study design at Pratt Institute in Brooklyn. After graduating, I worked in the apparel industry for 15 years, in New York and in Baltimore.
At some point in my career, I started questioning the apparel industry and my role in it.
Especially after seeing the wastefulness of the design process and the number of pieces that had to be designed per season. Why did we need to design ten pairs of leggings across multiple categories with such slight differences between them?
But the apparel industry was all I knew. I was supposed to keep going up the corporate ladder as I was good at my job. But I just couldn't see that in my future. I kept thinking, what comes after this?
In NYC, I had frequented the flea markets quite a lot, was introduced to thrifting early in college by one of my favorite professors, and stoop sales were commonplace. In Baltimore however, I found that vintage and secondhand was more of a way of life. At least it got to be a greater part of my day to day. Pretty soon, my closet was around 70% vintage and I was also buying nicer quality pieces as I was earning more.
While I lived away, I would always come back to Puerto Rico for Christmas. About ten years ago, I noticed new lifestyle stores like Luca and Love Is You And Me popping up in San Juan. I felt there was a shift happening in retail and design.
But so many people told me 'do not come back – there is nothing for you here', they kept saying.... Living in Puerto Rico is so hard. And that's why I never did anything about it.
Puerto Rico has some of the highest energy costs in America yet the average person's income is less than half of a lot of US States. The cost of living here and operating a business are pretty steep. There's also an incredible amount of red tape and steps that one has to take with many agencies that don't really talk to each other. I still don't have a brick and mortar, and it's my dream. I just simply cannot afford both the housing rent and commercial space right now, and I know many people that just can't make that happen either due to cost. We also have one of the highest sales taxes (11.5%). So when we account for all of these variables, you have to tread carefully in many aspects of the business.
Then in 2017, out of the blue I was caught in company layoffs. Four months later, hurricane Maria hit Puerto Rico. After the hurricane, there was an influx of creative professionals. People were slowly moving back, launching their creative projects, and helping each other out. But A LOT more left the island. Puerto Rico has lost about 11.8% of its population over the last decade.
I started doing pop ups in San Juan in 2018. There was a real sense of camaraderie and of people opening doors to others. The Muns' sisters had just opened their store in Old San Juan and they offered me a corner of their store for three months. That was amazing and I will forever be grateful. I also had a rack at Johnny & June, at Love is You and Me, and at Manzana. I mean everyone was helping each other out in whatever way they could. Lots of markets for creatives also started popping up on the island.
In Puerto Rico, collaboration and community is super important.
Because we go through so much collective hardship on the island (some more than others), we have to be this way, otherwise it does not work. When one person succeeds, we all succeed.
Young people are more open to secondhand here now but it is still not as common as in the States or Europe where kids have grown up thrift shopping. There is still a certain stigma around secondhand in some communities. If you grow up poor, when you finally get to make a decent income, some people tend to not want to buy used clothing or items. But this mindset is changing.
I believe in educating people about the benefits of secondhand.
Shaming people for shopping fast fashion is not necessarily the way to get people to change their consuming habits.
Although a lot of people here follow trends closely, there's a growing group of risk takers and they have fun with vintage and secondhand fashion. Vintage sellers can show people that you can be stylish while wearing secondhand. Its such a good way to offset environmental impact and still look fashionable.
Most of my customers are from Puerto Rico. They either live here or are part of the diaspora in the States. They support local Puerto Rican businesses even if they do not live here anymore. It is beautiful. I used to be that person when I lived in the States so it's nice to have that reverse experience.
I mostly source in the US. It is hard for me to consistently find the type of vintage clothing I gravitate towards here in larger quantities. I want every piece to be special and/or timeless.
I wish there was more accessibility to secondhand clothing here (brick and mortar thrifts like Goodwill, Savers, and Salvation Army). More vintage stores would also be incredible. Everyone has a different aesthetic so more shops would be welcome by everyone.
While it could be A LOT easier to run a business from a sourcing perspective in the States, I am much more inspired here. Reconnecting with my culture and the community I am surrounded by is much more central to my brand. Although it's uphill, I have my family here and have been able to create more meaningful projects than in the past.
Sometimes I wonder if the hardships of living here motivate me more. I needed to come back to do this. There's no AIDA without Puerto Rico.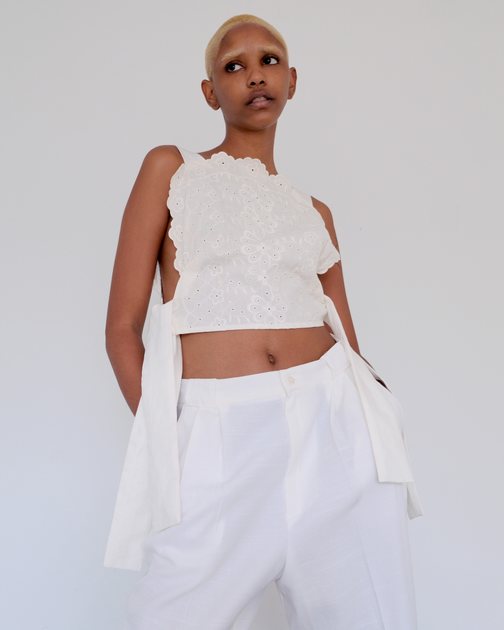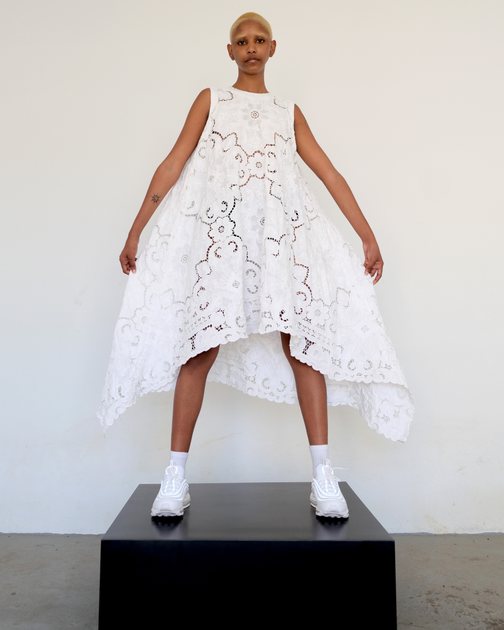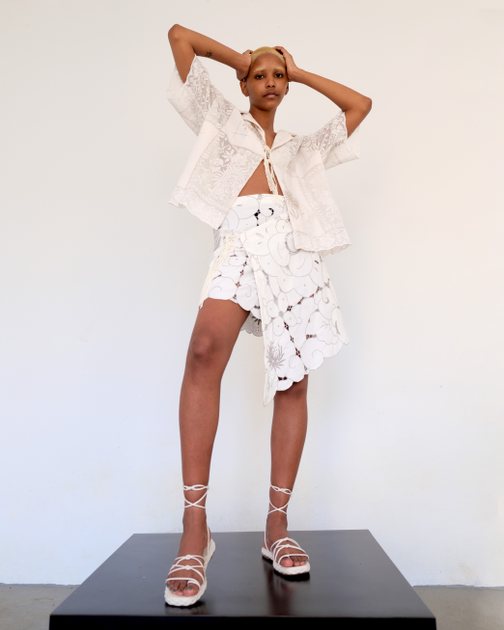 For me, upcycling is the future of the fashion industry.
I also think that having to design products from what already exists in the world is a more challenging and innovative way to create something new. I launched Aida Renew in 2020 as a way to collaborate with local design talent via small capsule drops during the height of the pandemic. In December 2022, we launched our own very small collection. It is not easily scalable as it is expensive and slower to produce, but the whole industry needs to slow down anyways. Luckily, I can source a lot of the materials for my upcycling projects here. Ideally this type of clothing and design is not just called upcycled but folds into the larger industry as a whole to normalize the reuse of existing raw materials and creating new items."
Aida
Vintage boutique shop & design studio based in San Juan, PR.
@holaaida