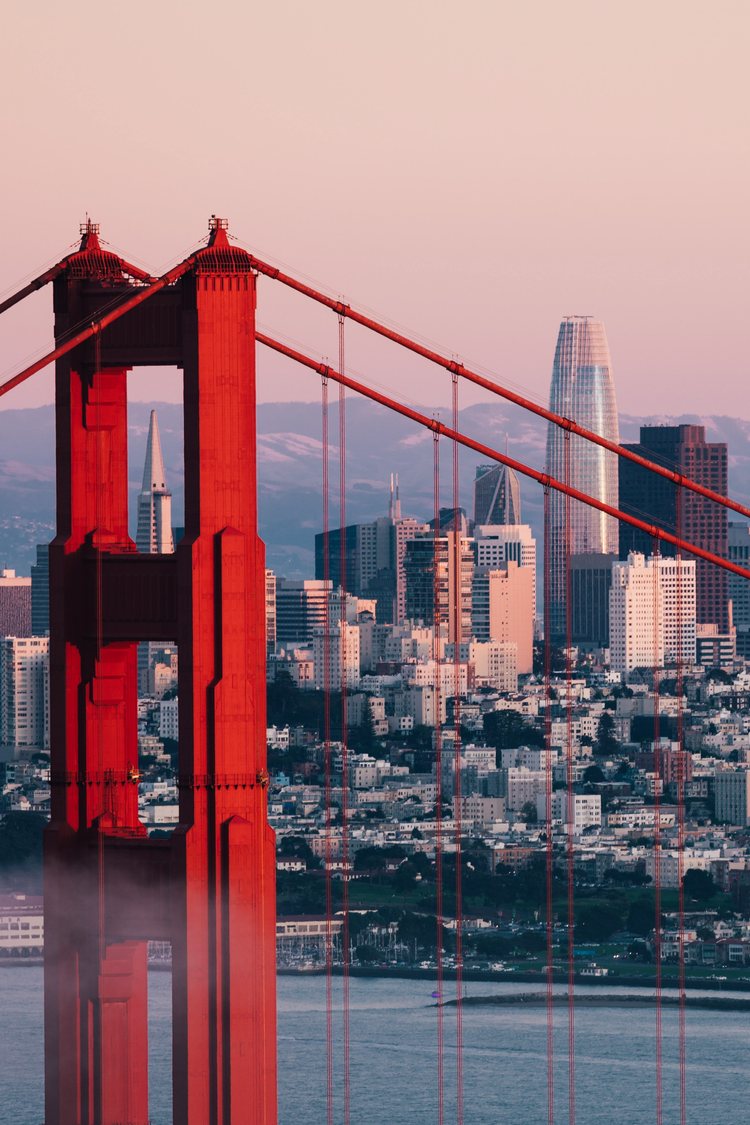 Our updated guide to the best vintage shopping in San Francisco in 2022.
One thing I adore about San Francisco is the ever-evolving scene. Think candy-colored Victorian architecture, lush parks, high-performing tech, romantic sunsets, and some of the coolest styles that polka-dot the backdrop. Refresh your look by visiting these top 6 vintage boutiques with the best-curated style and original pieces to up-level your look.
ReLove - Power Pose
Campaign-level styling at its finest, ReLove continues to speak to the broader cultural movements at hand. Offering a curated collection of sartorial-worthy vintage streetwear and heritage brands to flex in. Their fashion ethos is based on art & design - where textile quality, tailoring, and garment individuality is key. It's no wonder they were chosen for exclusive collaborations with Levi's, Marine Layer, and the Patrick Kelley exhibition at the de Young Museum.
What to expect: Hard to find Japanese avantgarde classics, like Issey Miyake and Yohji Yamamoto. Perfectly faded 3-pocket French chore jackets for the masses. Reworked military trousers in double stitch quilts. Oversized nylon bombers graced with embroidered sports logos and snap buttons. 70s Gucci-esque tight-knit polo jumpers, tucked beside a library of vintage 500 Levis. A rainbow of vacation and cocktail dresses in blacks, cremes, cotton, linens, silk, gabardine and pleats.
Relove
1815 Polk St
San Francisco, CA 94109
Tues-Sun 11am-6pm
(415) 800 8285
@shoprelove
Afterlife Collective – One-stop-shop
Rare graphic tees drape the wooden walls waving proud fanfare of American history. With over a decade of the best-curated vintage, this Valencia street staple has expanded into a full collective with over 20 vendors under one roof. This one-stop-shop has all the good California feels of pacific northwest meets poolside Palm Springs desert vibes.
What to expect: Vintage Carhartt field jackets pillowed between indigo cigarette-cut wranglers. Mickey Mouse novelty prints next to cozy cotton jerzee sweaters. Sleeveless metallic tunics with twinkling lame threads next to Missoni-esque chevron knits painted in sunset colorways that sing love songs of yesterday.
Afterlife Collective
541 Valencia St, Mission
Tue–Sat 11am–8pm
Sun 11am–6pm
Mon: Closed
415-796-2398
@afterlifecollectivesf
Vacation SF – Youth Culture Mecca
Pixie cut darlings in vintage silk slips pose with gender-fluid philosophies on IG. They say the great underground movements that defined music and fashion are often best told through the eyes of those who lived it and were involved in the moments themselves. Vacation SF owner, Kristin Klein, having been a tour manager for internationally recognized musicians, knows her stuff. Now in the legendary streets of North Beach, the new location is a dream of unmatched creativity, overflowing from the racks to the walls to the floors.
What to expect: Minimalist and maximalist stage-presence pieces like open toe 4" Mary Jane platforms in black & white patent leather (WOW). Cotton novelty t-shirts slouched to perfection. Gothic liquid silk gowns next to gingham prairie house dresses. Dope pants, dope dresses, dope sweaters, outdoor lingerie for the risque. And collectible jackets with vintage badges and pins to splurge on. Feast your eyes, baby. There are lots of gems packed in this one.
Vacation SF
1499 Grant Ave, North Beach
12-7pm daily
@vacationsf
Relic Vintage - The Dapper Darlings
A legend in the industry, Relic pays homage to the golden ages of fashion. Think '57 convertible Chevys and shiny Pontiacs. Curvy wiggle-dressed housewives and off-duty James Bond and Marlon Brando types. When I think of the cinematic classics and replicating the mood to match, Relic Vintage instantly comes to mind.
What to expect: A walk-in closet of covetable pieces from the 1880s-1980s. Think of the demure of Madmen's Joan Holloway, to daytime Dita Von Teese. 30s romanticism of Coco Chanel and Christian Dior. Frothy cake-topper cocktail dresses that float away into fantasy. For men, hibiscus Hawaiian island shirts for all your Oahu post-pandemic getaways. Relaxed bowling button-ups and boxy geometric knits with fedoras to match.
Relic Vintage
1475 Haight St, Haight Ashbury
11am-7pm daily
415-255-7460
@relicvintage
Abnormal Vintage - Rockstar Treasures
A little bit of 90s and a little bit of country songwriter hits the mark at Abnormal Vintage. AV is a standout in the SF Ferry Building's Fog City Flea, and you only need to peruse the racks of fringe jackets and Miley Cyrus-worthy concert tees to visualize this timeless decade of country style.
What to expect: A rare collection of deadstock Dr. Martens for the diehard seekers. Unworn, with original packaging (AV actually has the last collection of these gems); Girl Friday denim pencil skirts, tiered prairies, and not-so-mini minis. Embroidery stitched western boots, easy button-up floral blouses, and no-fuss cocktail frocks in IG-worthy colors with ruffles and Memphis motifs.
Abnormal Couture
1 Ferry Building, Suite 37
Financial District
10-6 daily
@abnormalcouture
The RealReal – Stealth Luxury
Authenticated luxury at its best, The RealReal will be your new best friend to score that investment piece.
Expertly curated with an eye-popping shuffle of patterns, prints, and knits from celebrated designers, the store is for the serious luxury shopper who looks at the price tag last and then is pleasantly surprised. From 60s Pucci color block 2pc sets to Sherlock Holmes-worthy Burberry trenches, minimalist and maximalist pieces are within your reach.
What to expect: An immaculate selection of vintage trophies and status symbols like double flap Chanel caviar purses. Fendi Zucca baguettes. Diorissimo saddlebags to die for, and the too hot to trot Prada Tessuto nylon backpack for your weekend adventures in wine county. 90s Gaultier numbers, the best of Gianni Versace, Alaia body con dresses, and metallic Missoni cardigans for that extra SF layer.
The RealReal
253 Post St, Union Square
Mon-Sat 10am-6pm
Sun 11am-6pm
(415) 554-3700
@therealreal