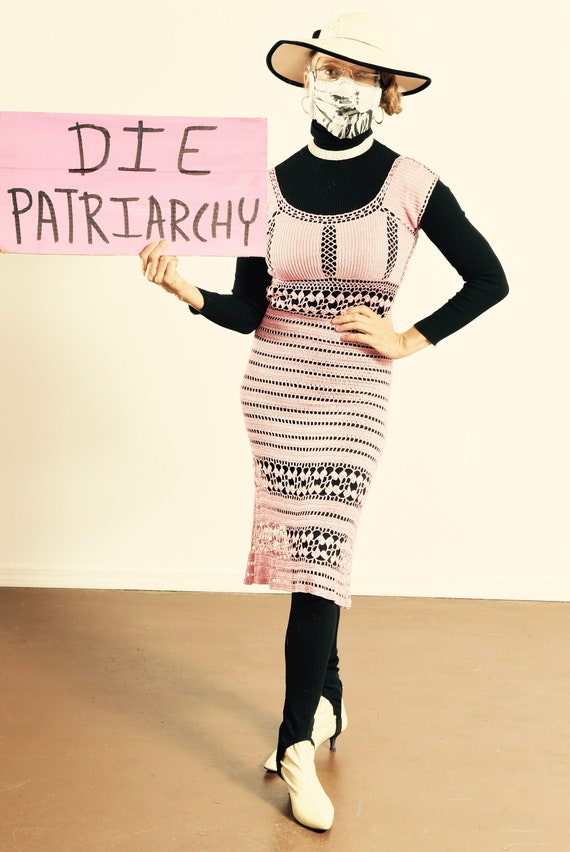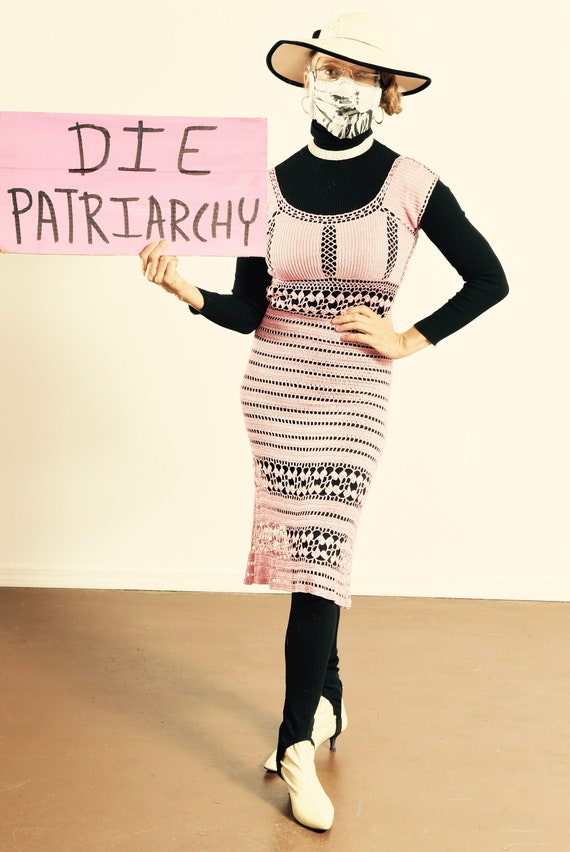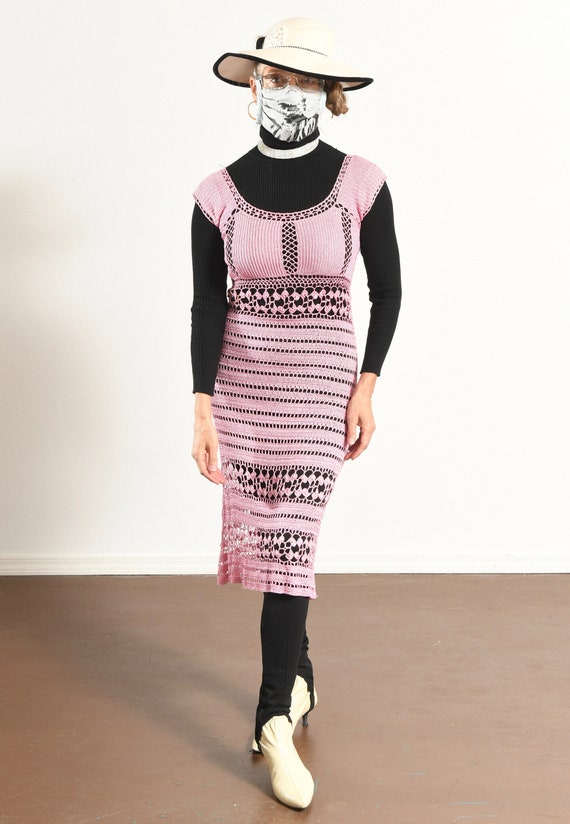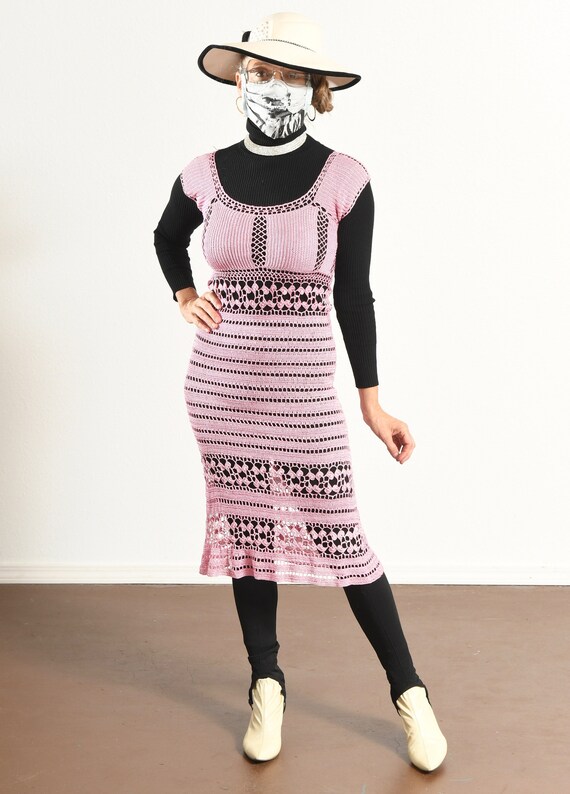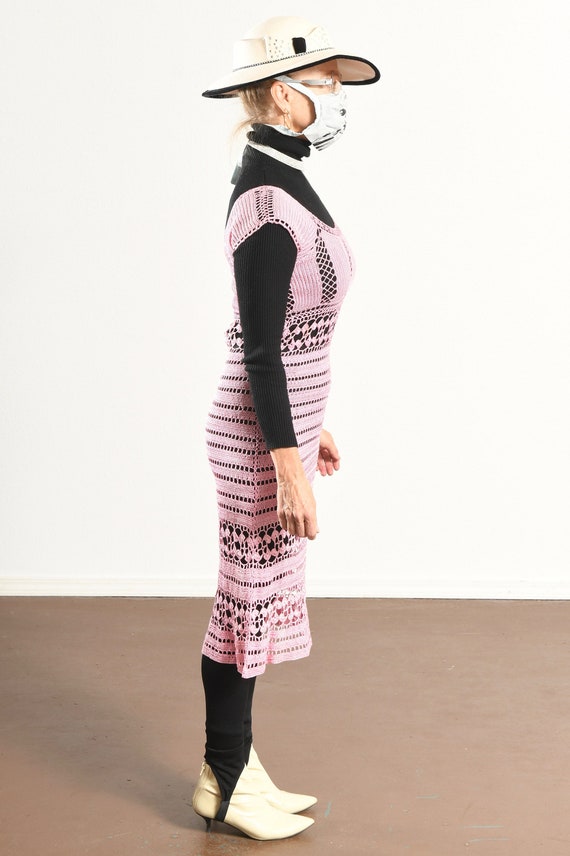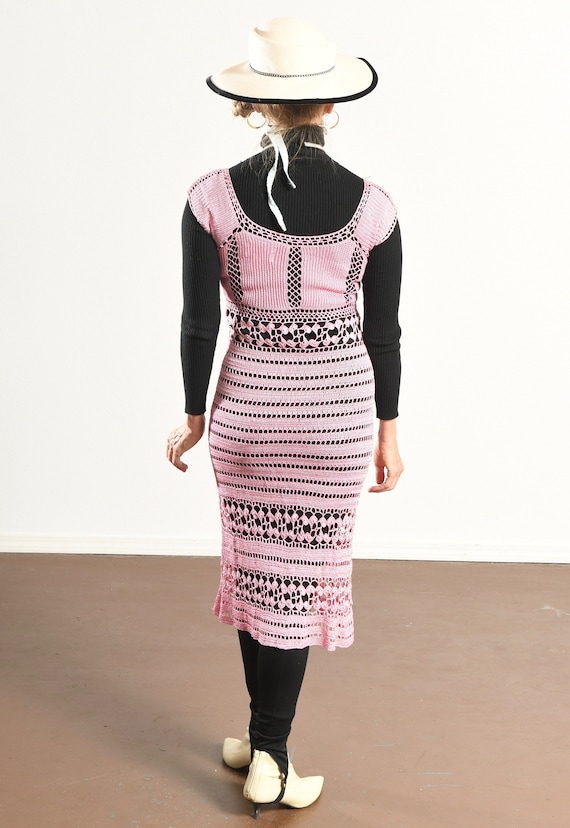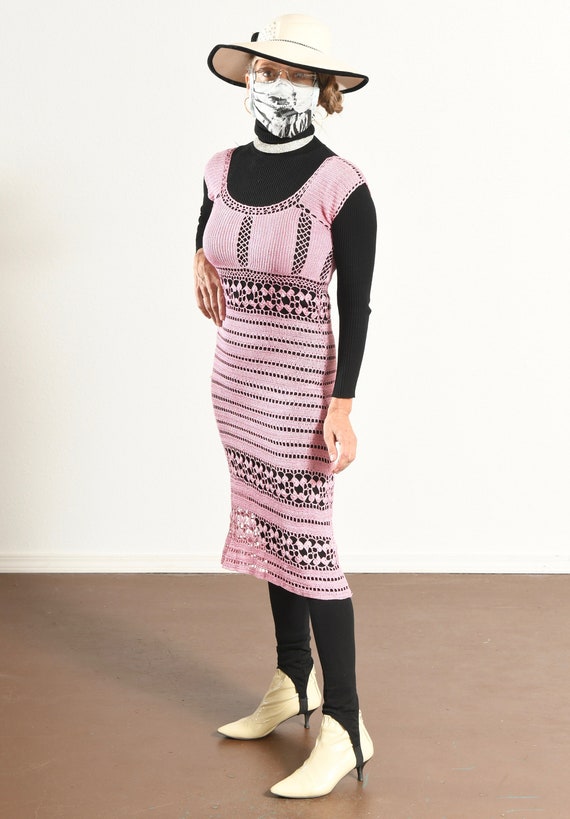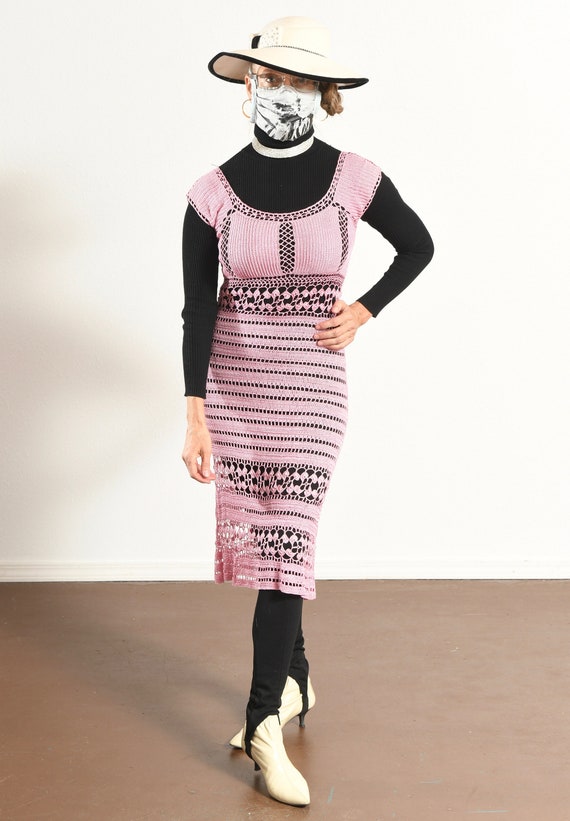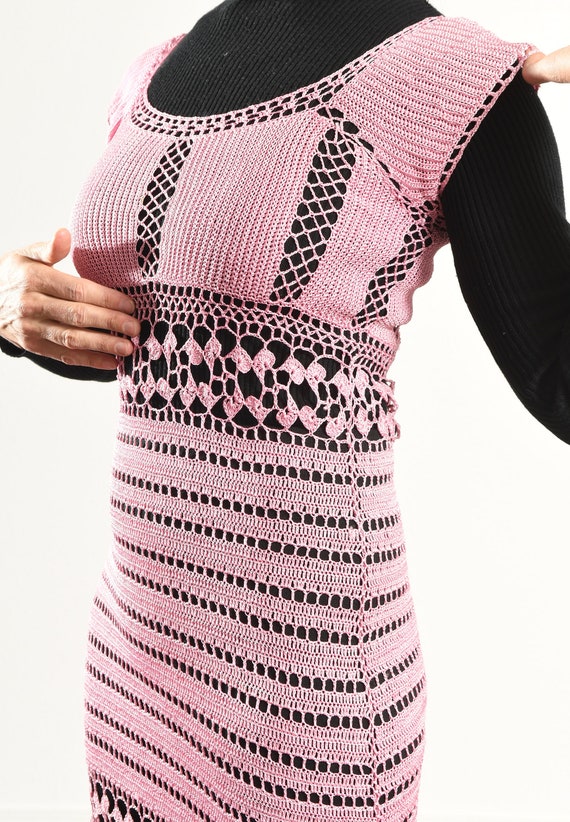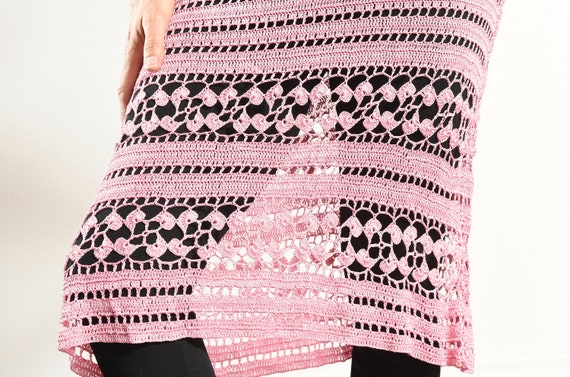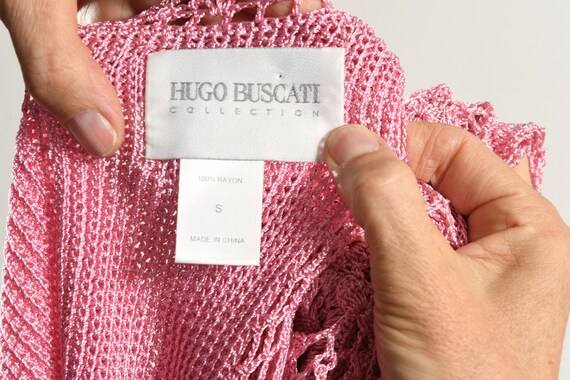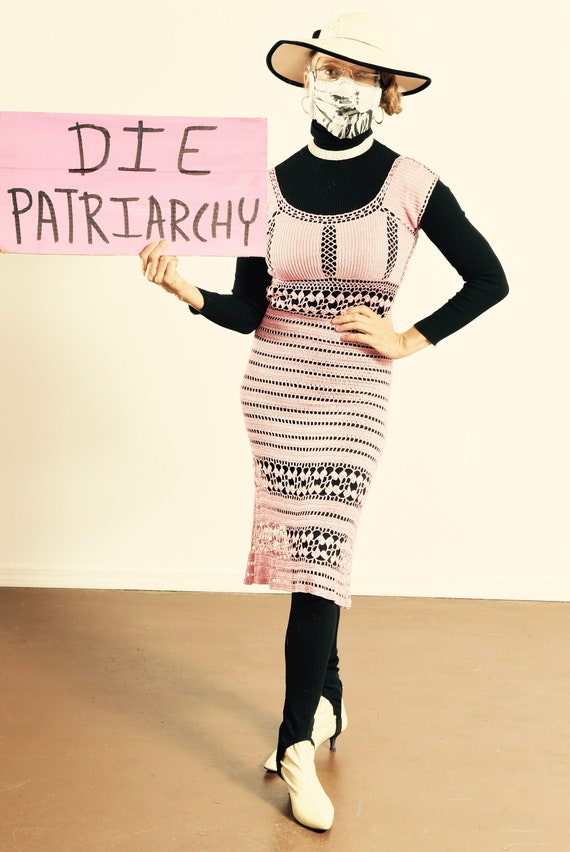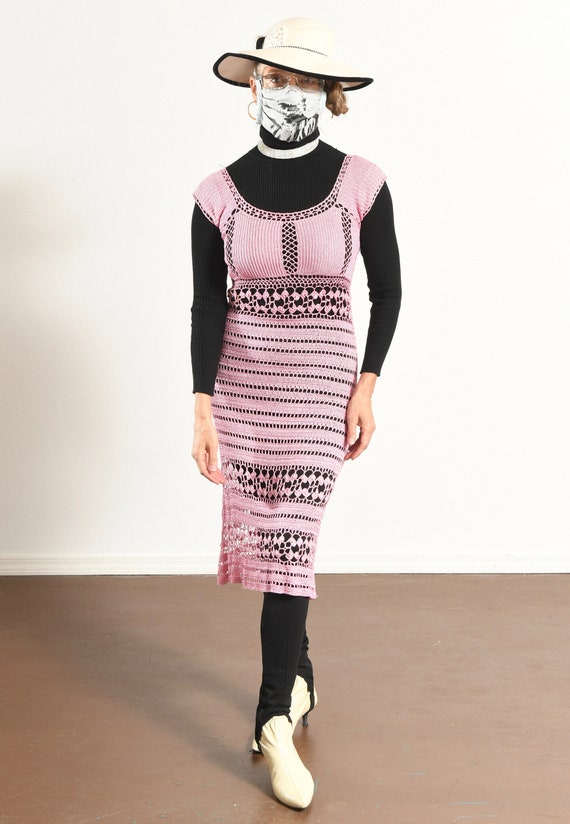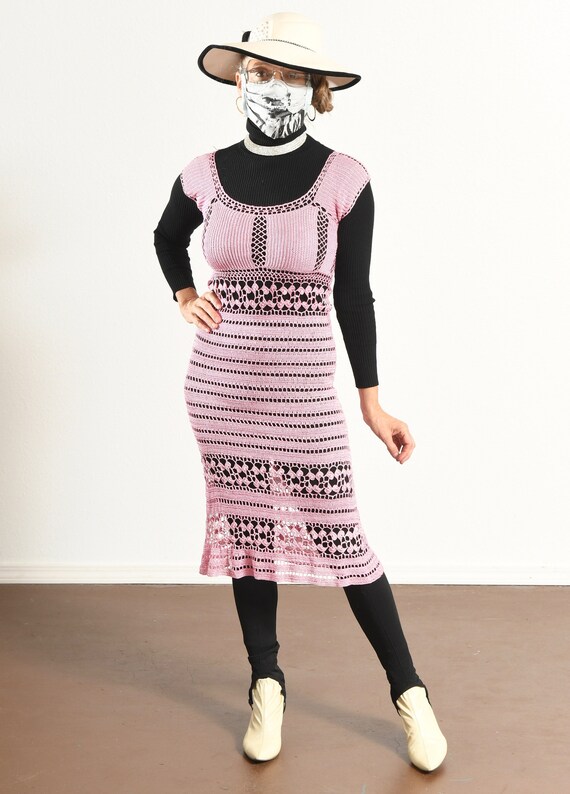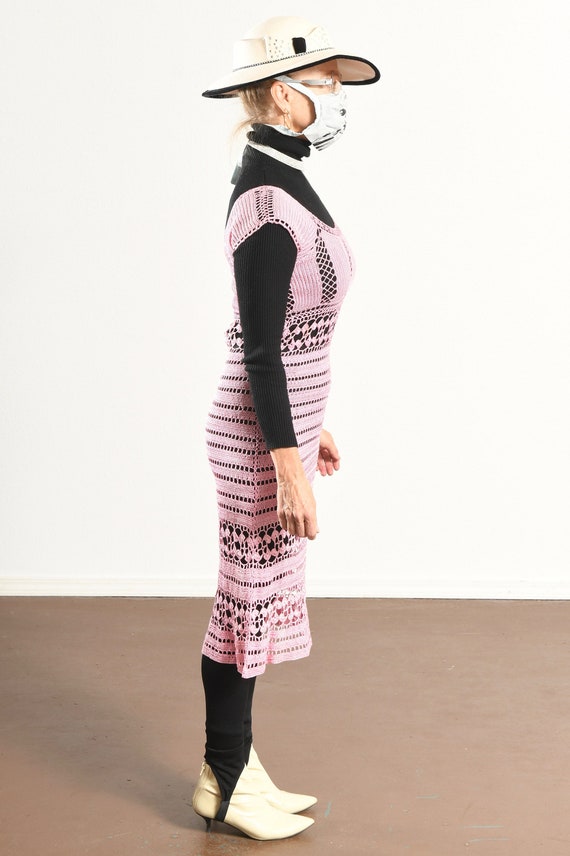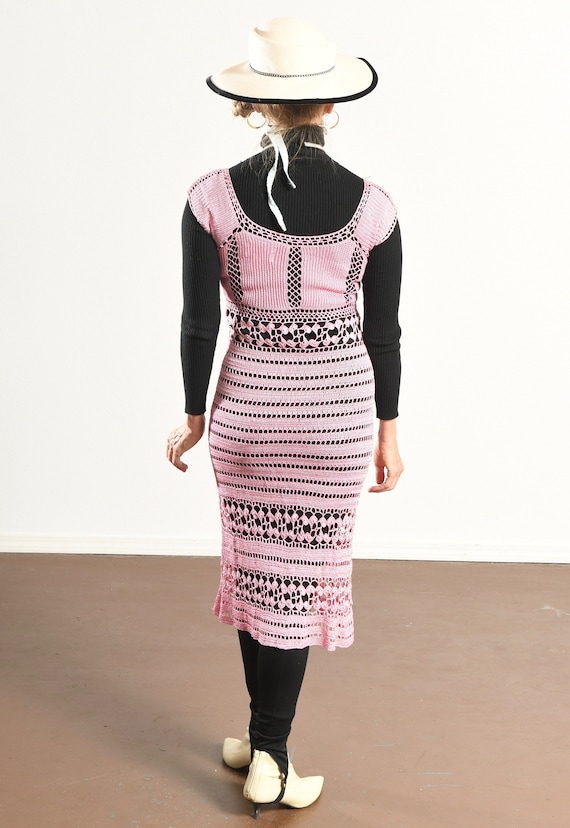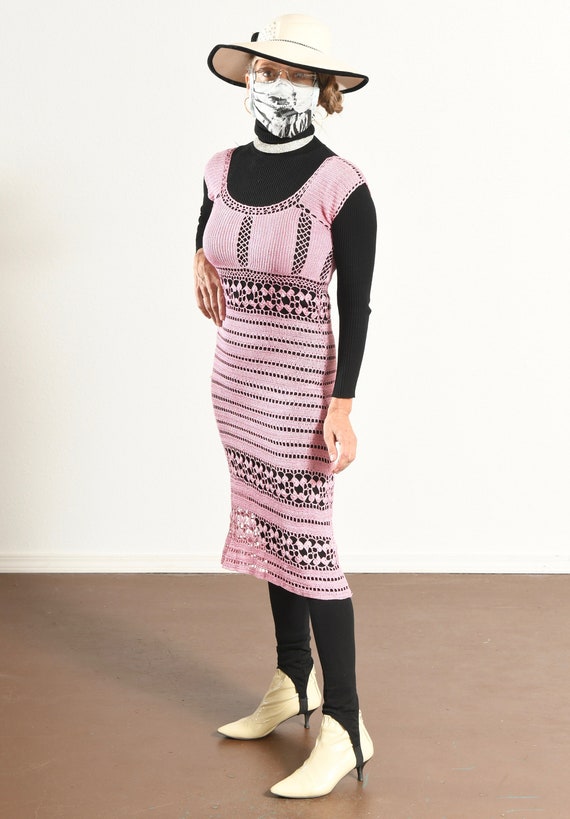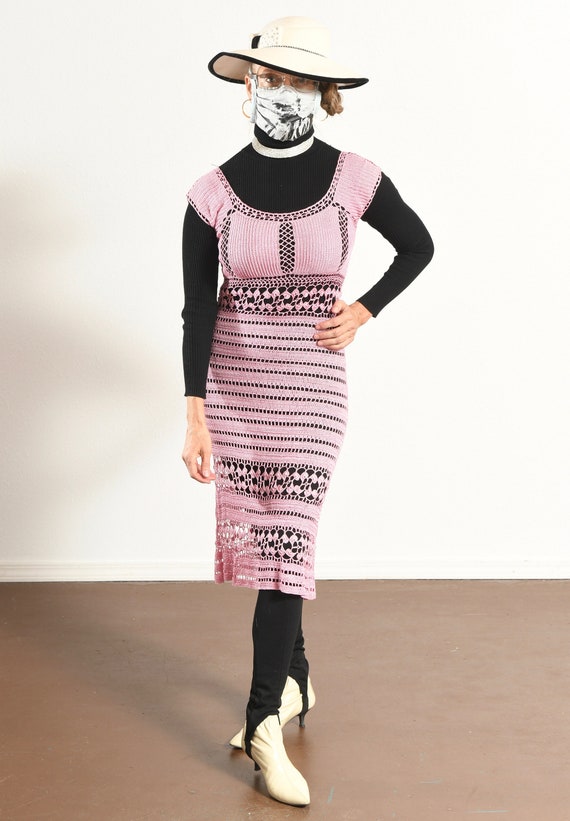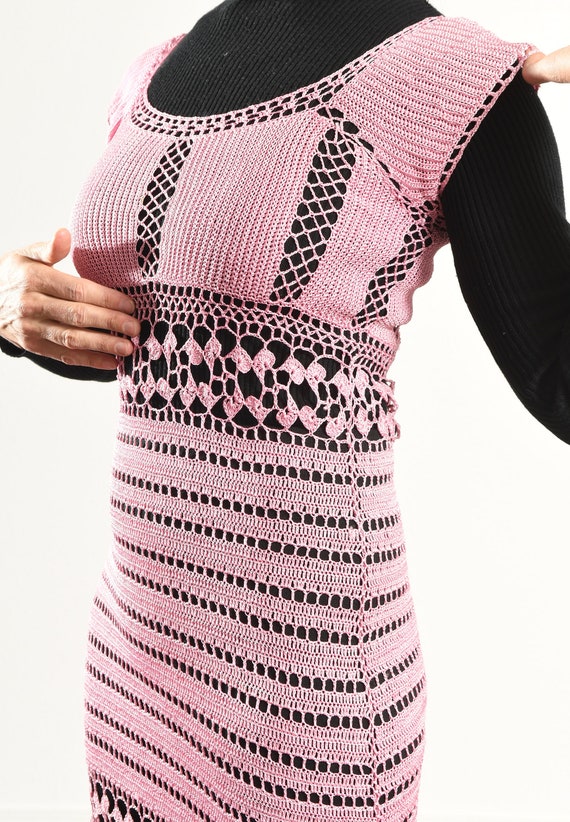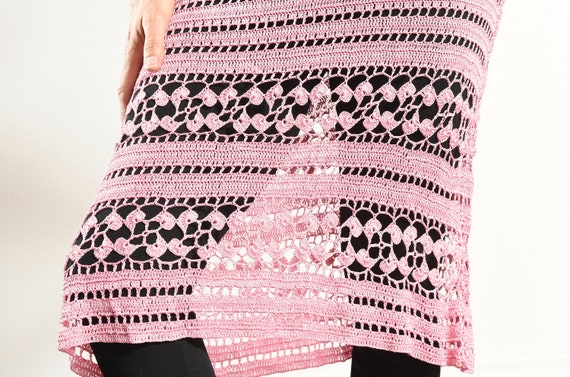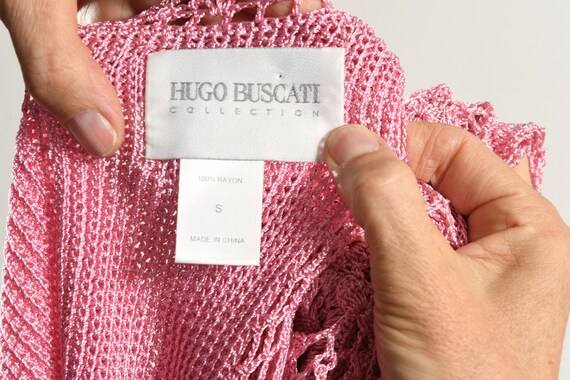 Hugo Buscati Collection/ Pink Crochet Dress/ Crochet Midi Dress/ Crochet Body Con Dress/ Sheer Crochet Dress/ Size S
Darling crochet dress for all seasons!
In excellent condition, like new, from Hugo Buscati.
Scoop neck.
Short sleeves tend more towards tank top look.
Body fitting!
Wear over a bathing suit, bodysuit, beautiful lingerie or over turtle neck and leggings as photographed.
Model is 5'4" and a size 4 for scale.
Please see exact measurements below.
Garment measured while flat, double where applicable. Dress has some stretch due to crochet stitching. Measurements are unstretc…