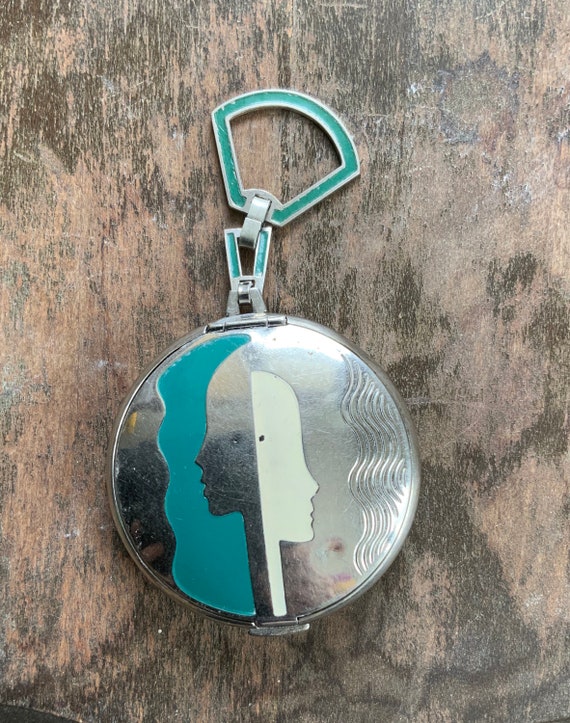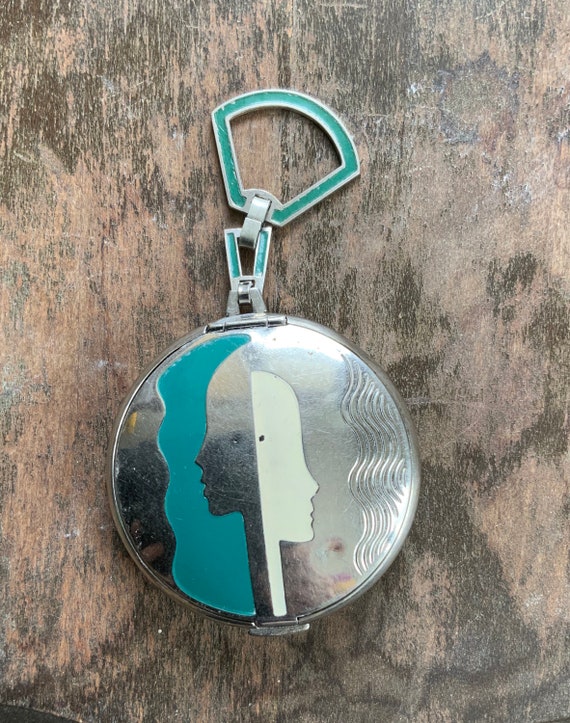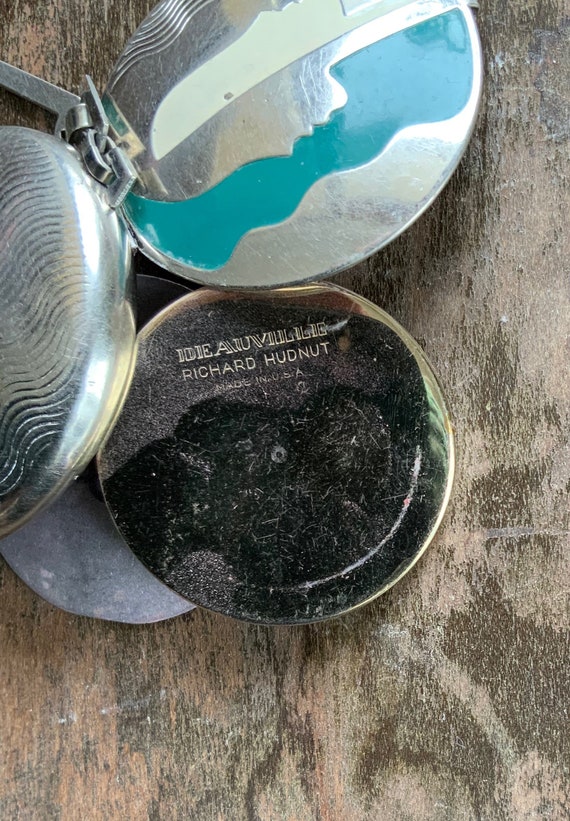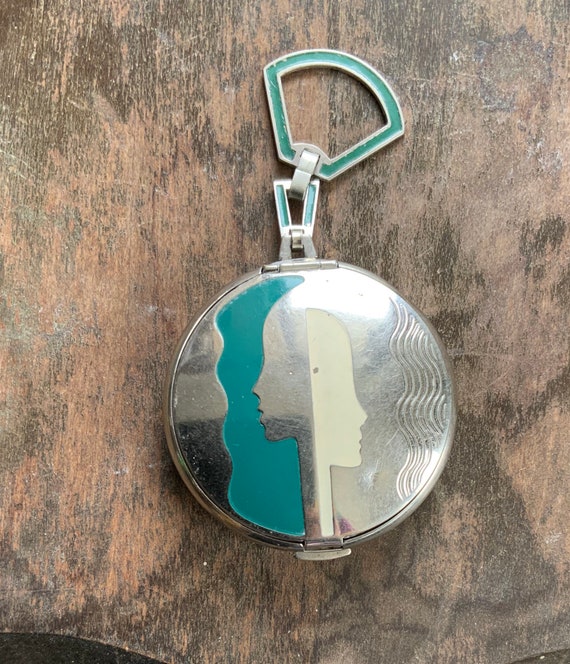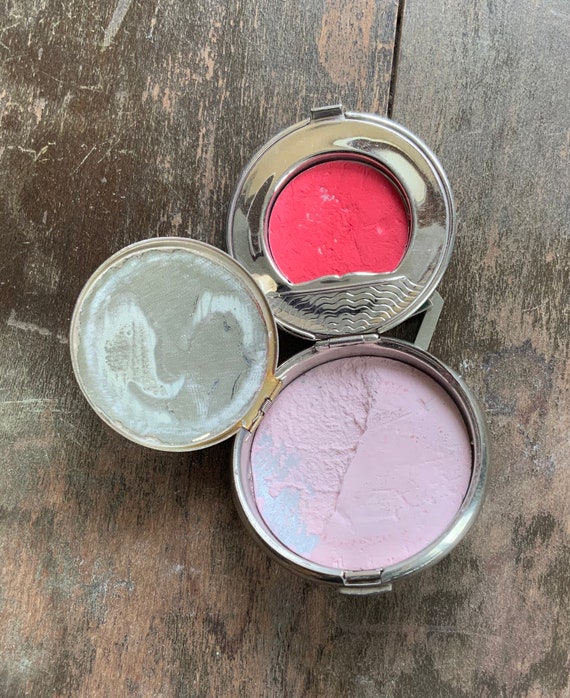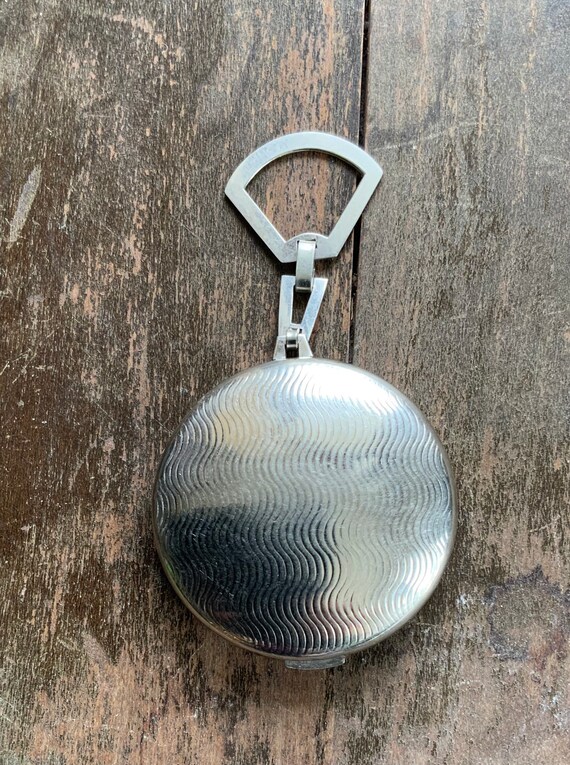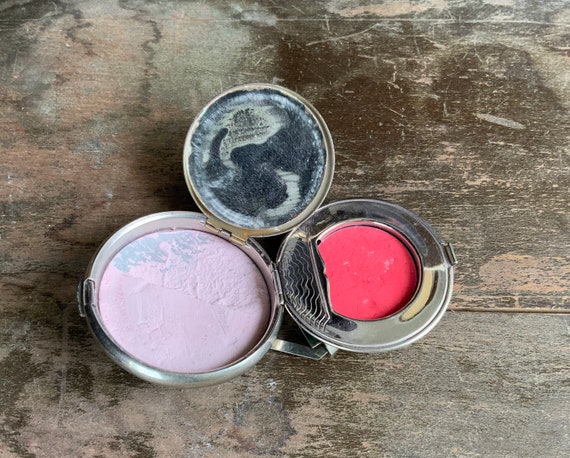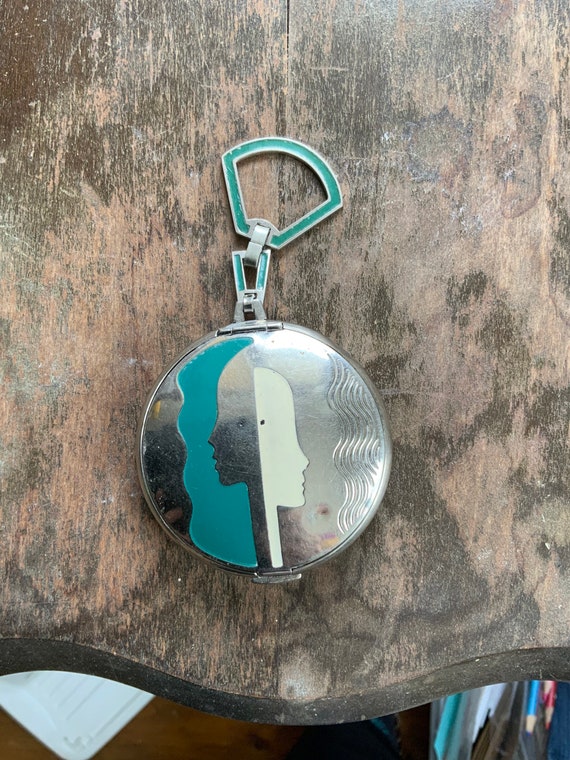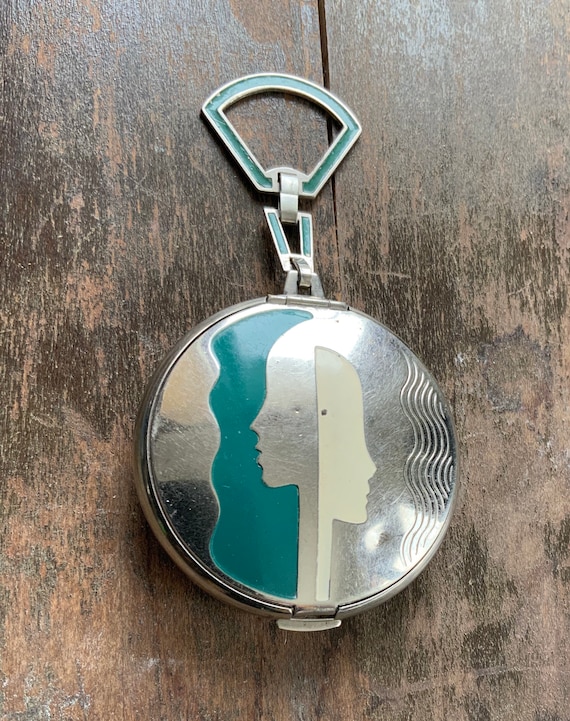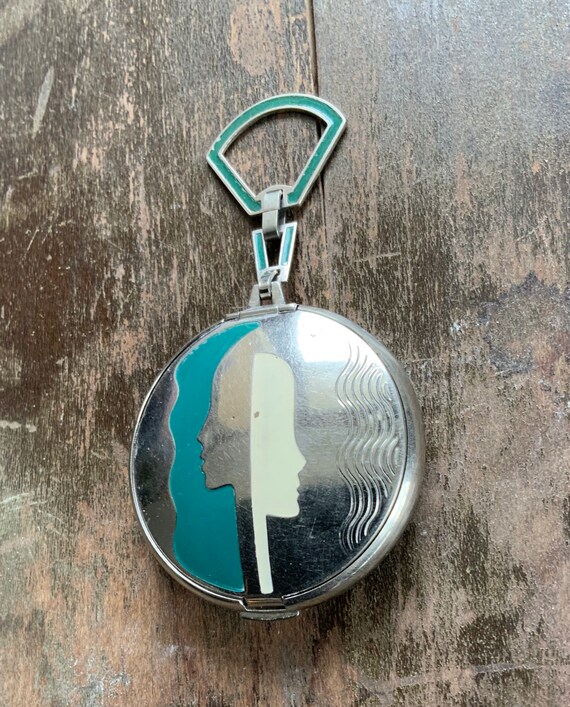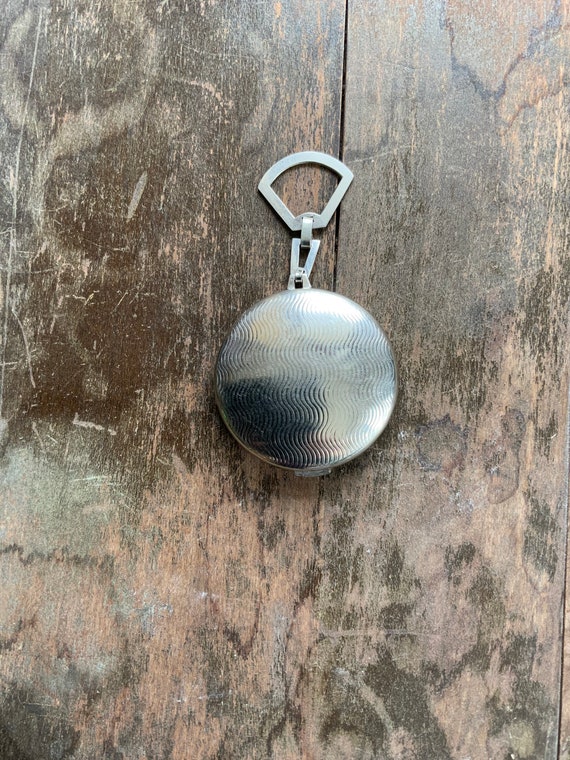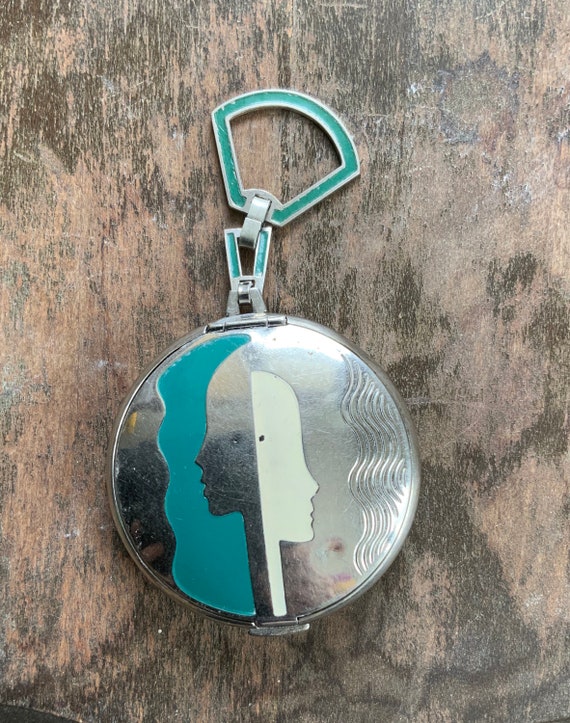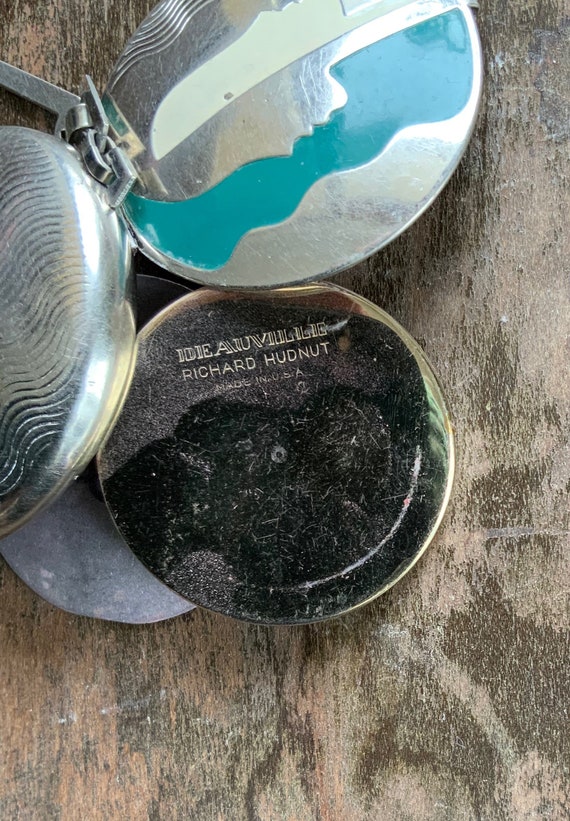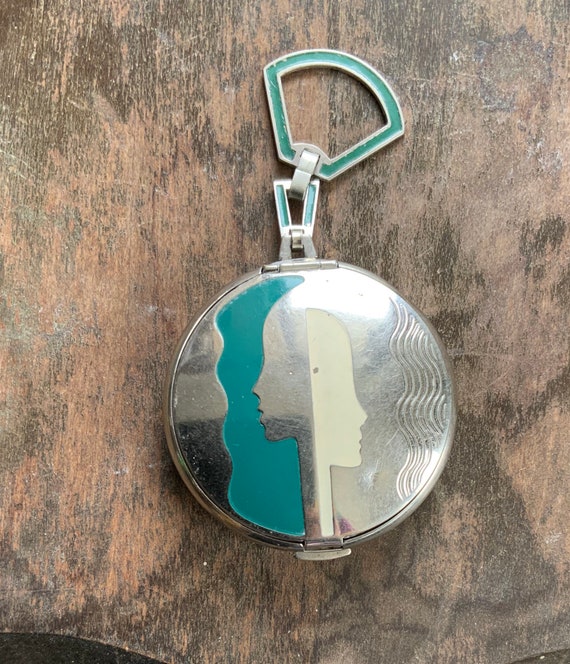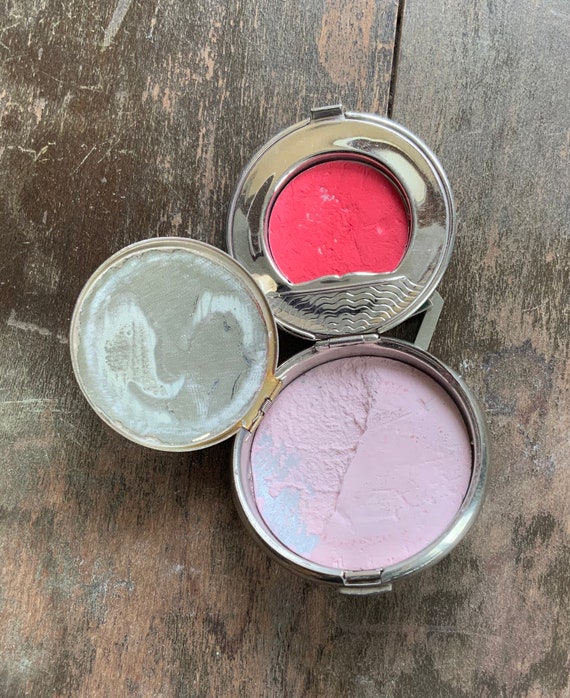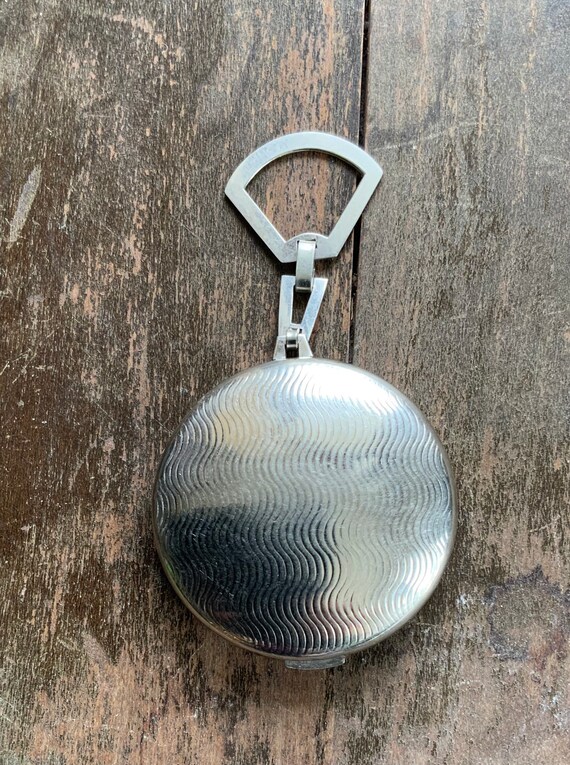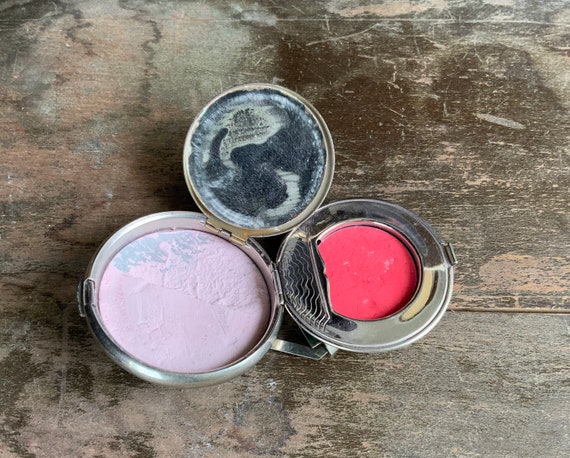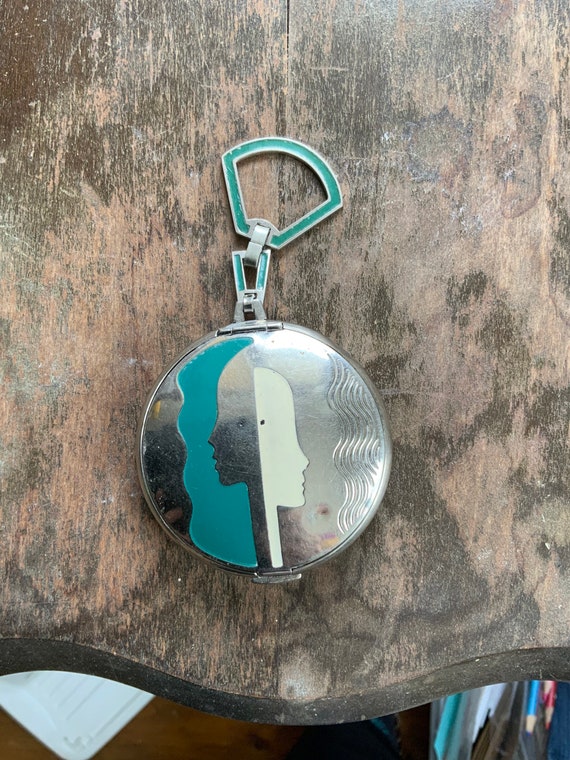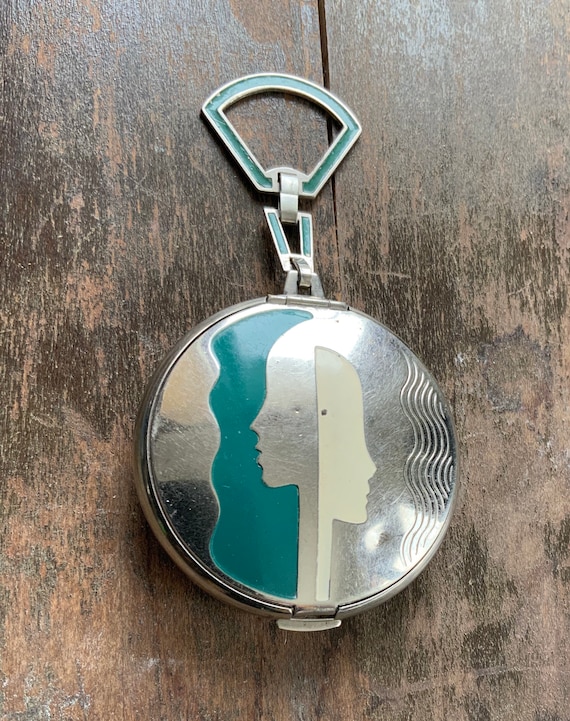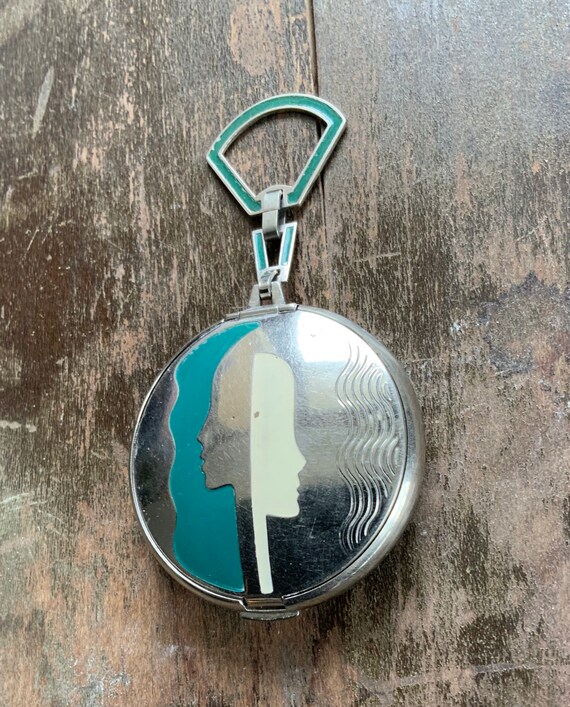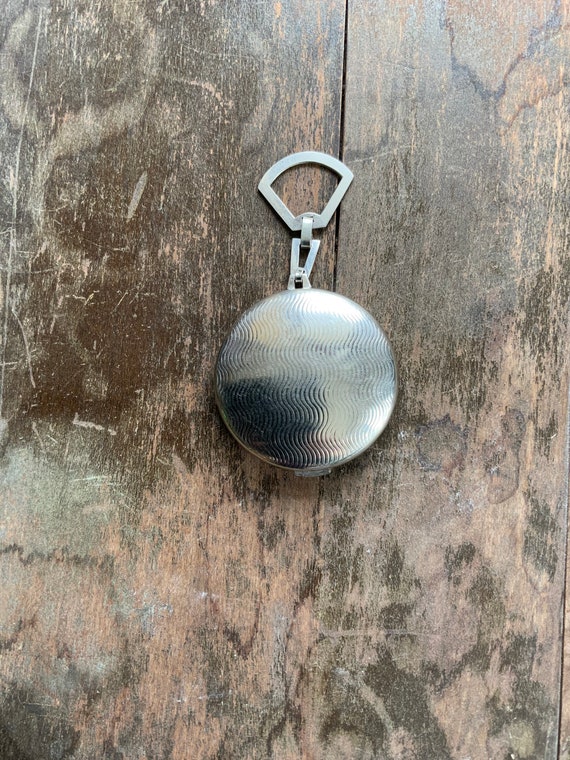 Here is a lovely deco compact made by Richard Hudnut somewhere in the 1940s.
It has a tiny fleck of enamel missing on the white part on the front and a dimple dent as well.
The chain handle on the top has some missing enamel as well. The back has very few surface scratches that I can see.
It opens and closes well. Rouge and powder remain inside but no puff. There is a lot of silvering on the mirror and I don't think it can be replaced. The powder well comes out which I think it was designed to do, but I am not sure.
It measures 2.25 inches around. With the chain handle it is 4 inches t…