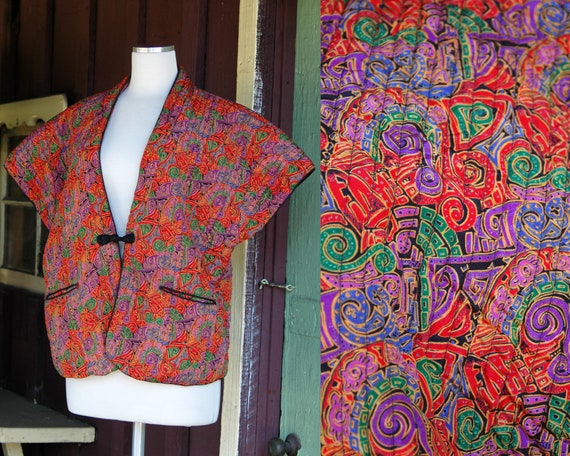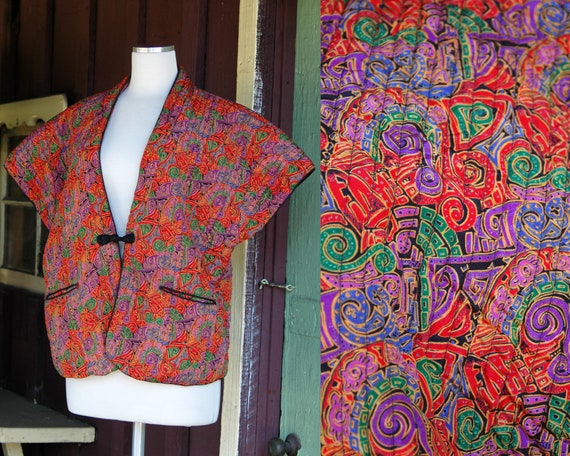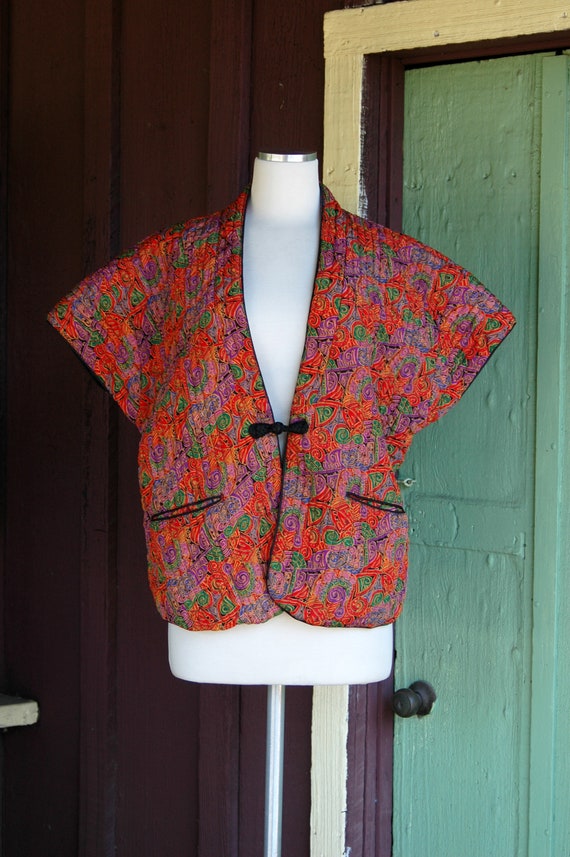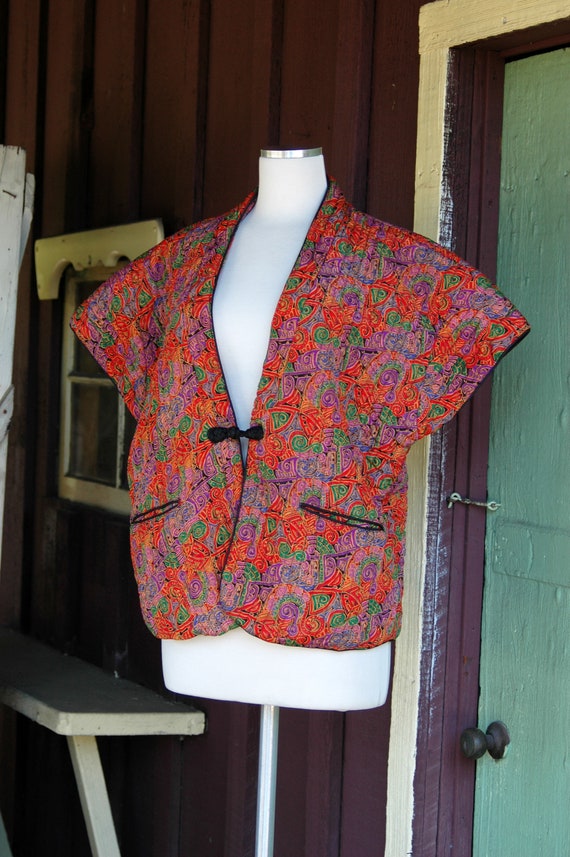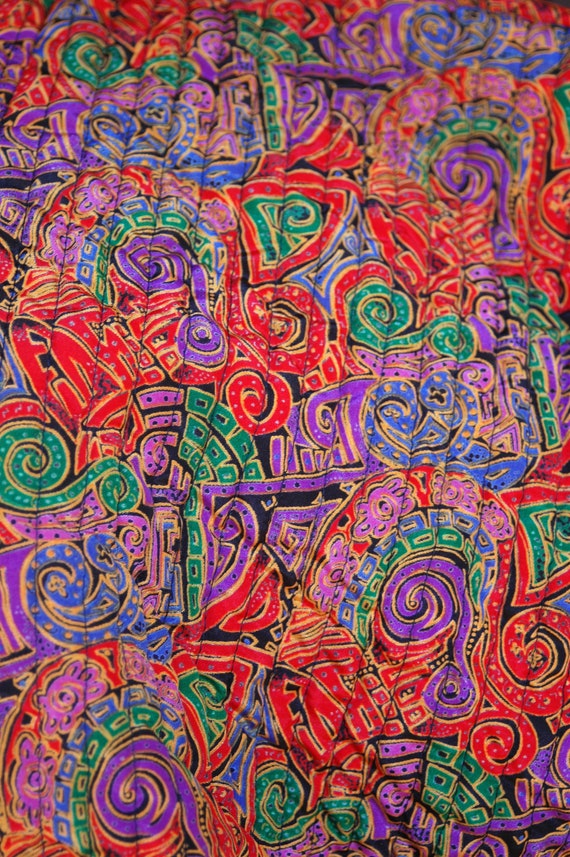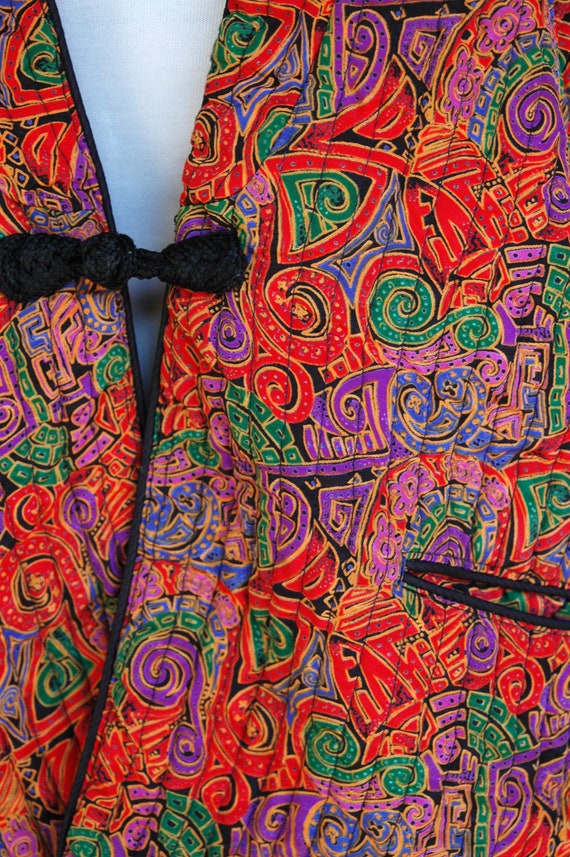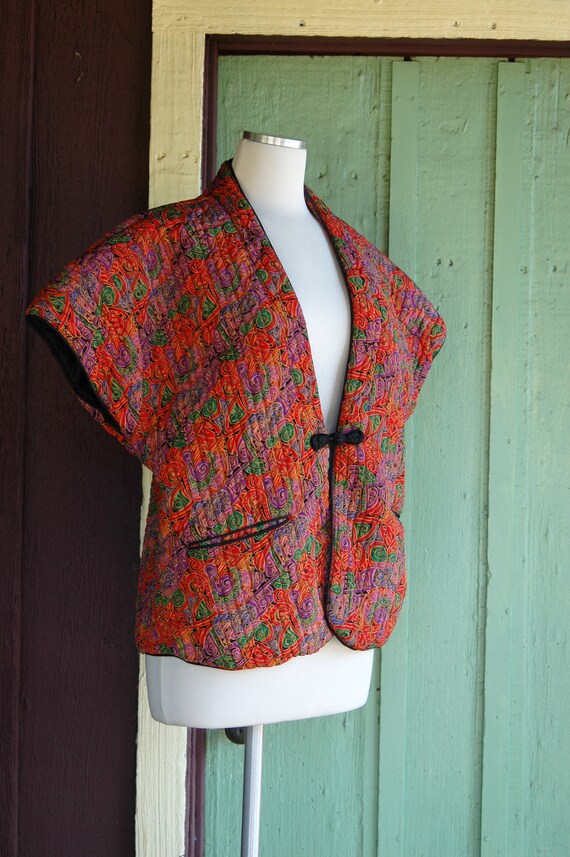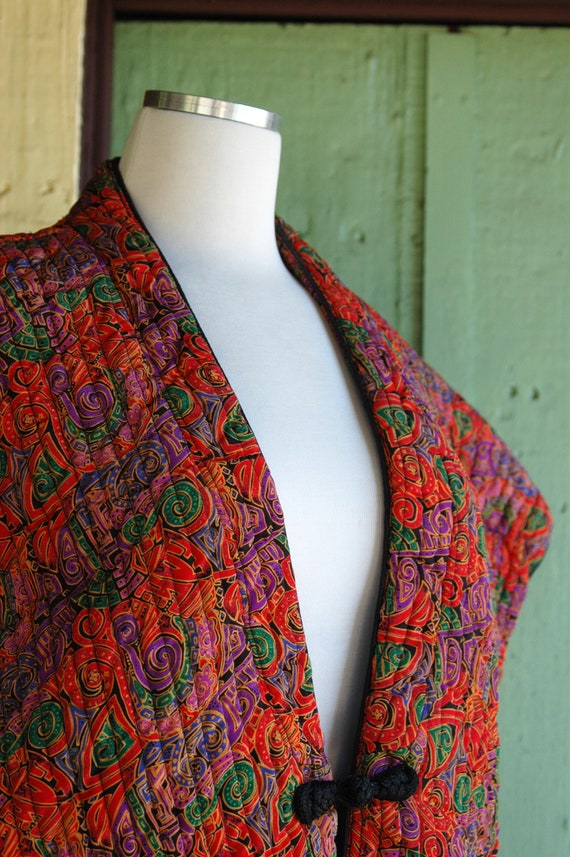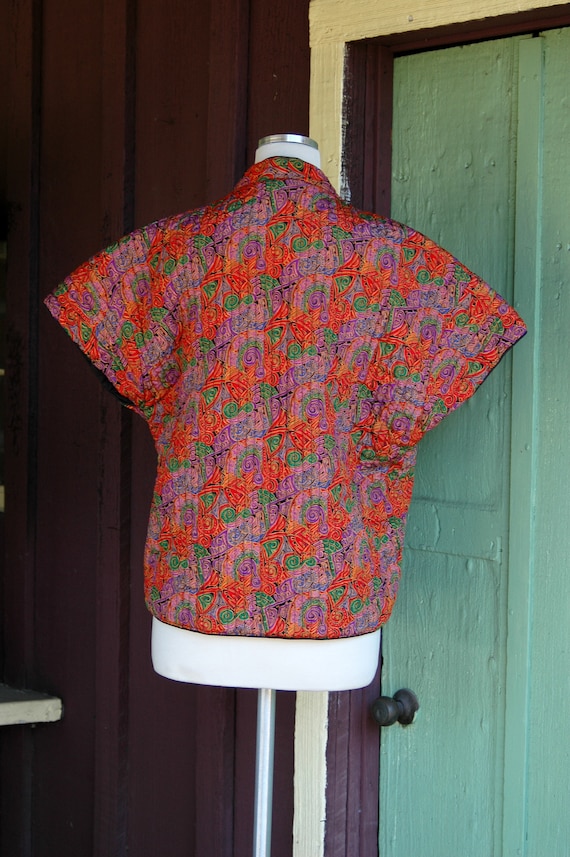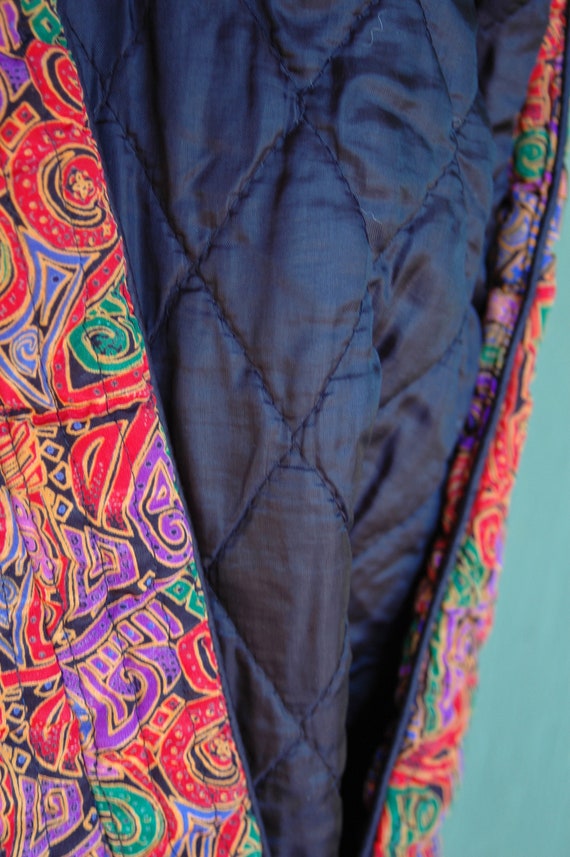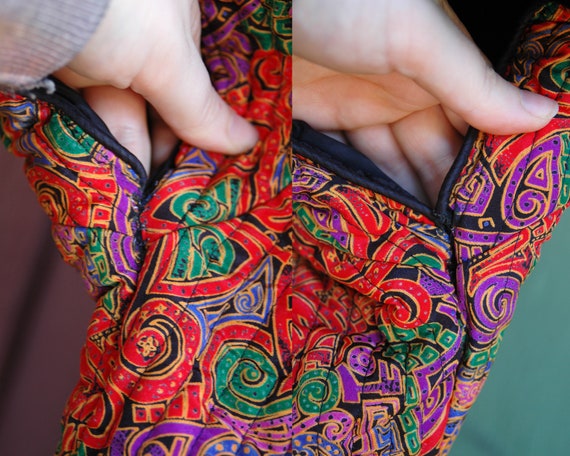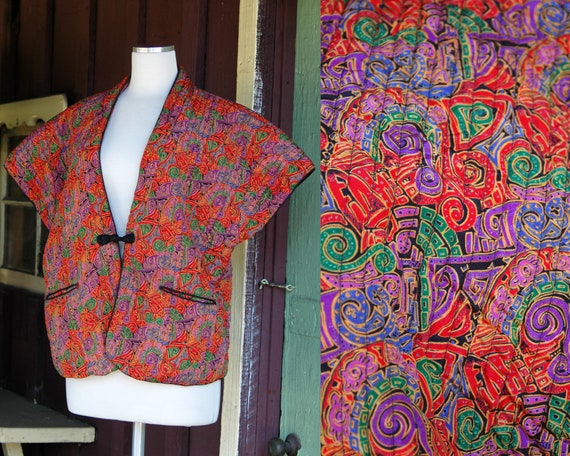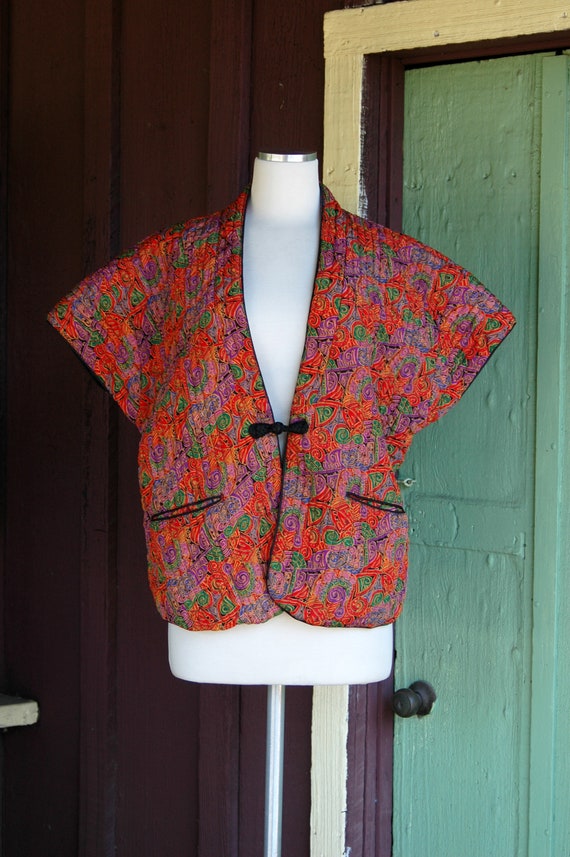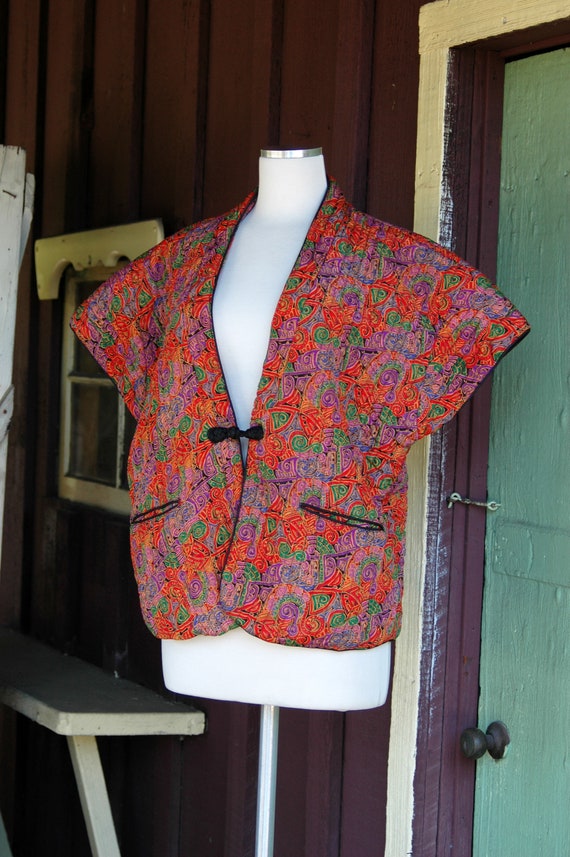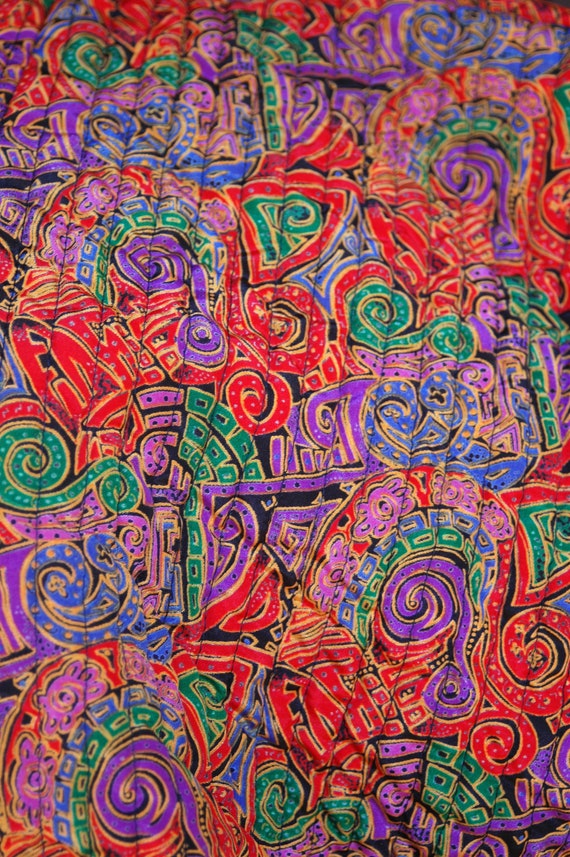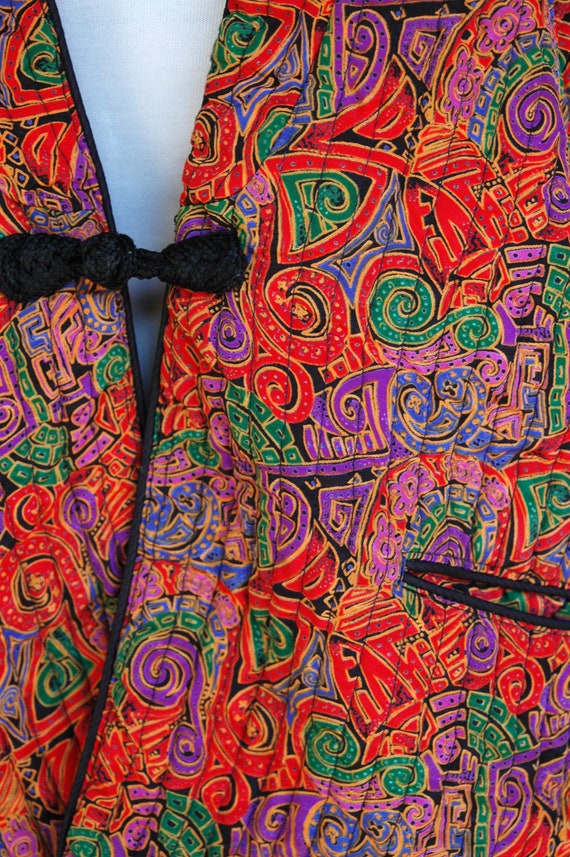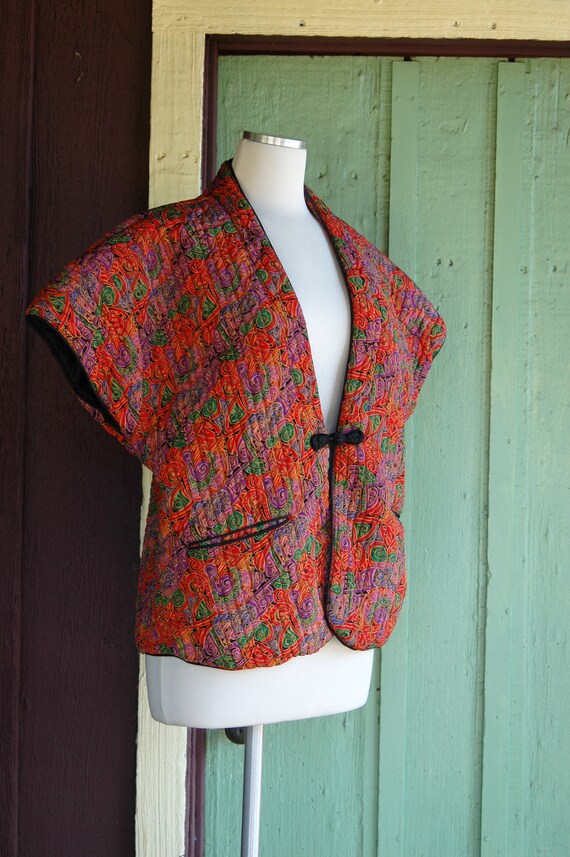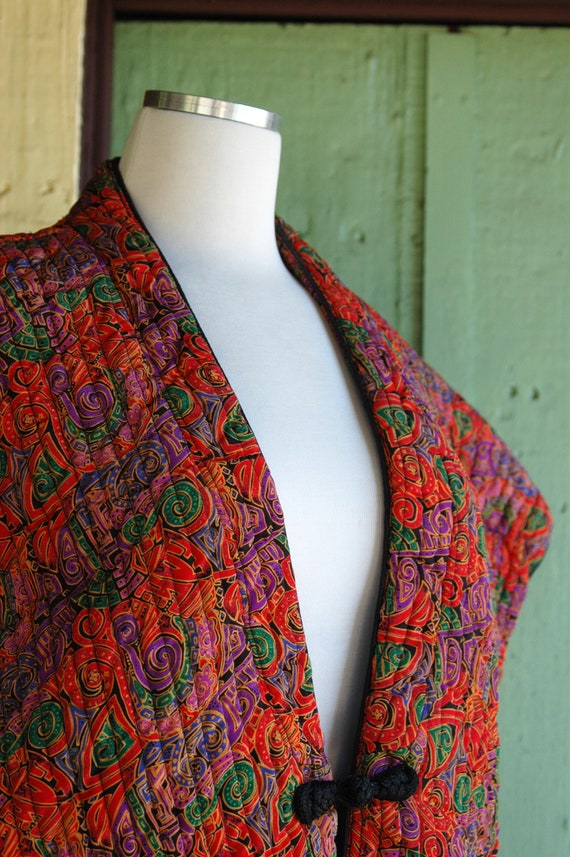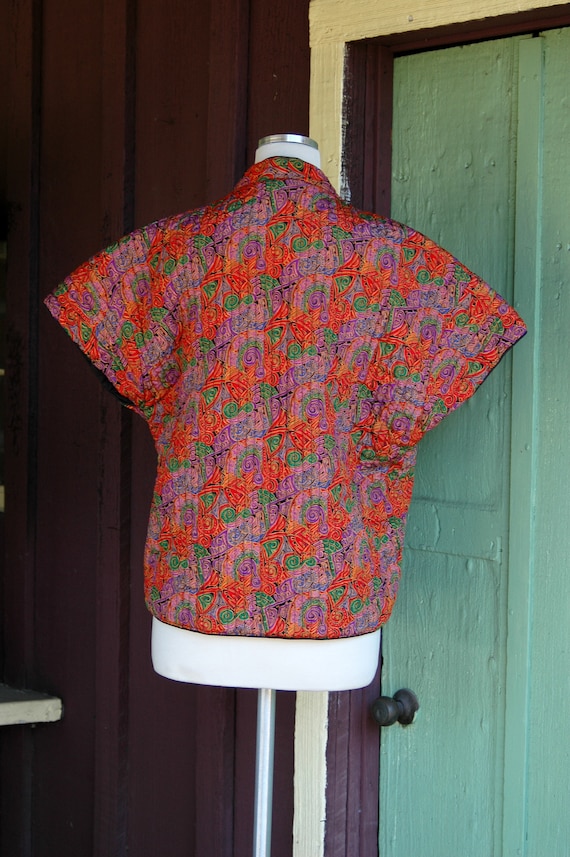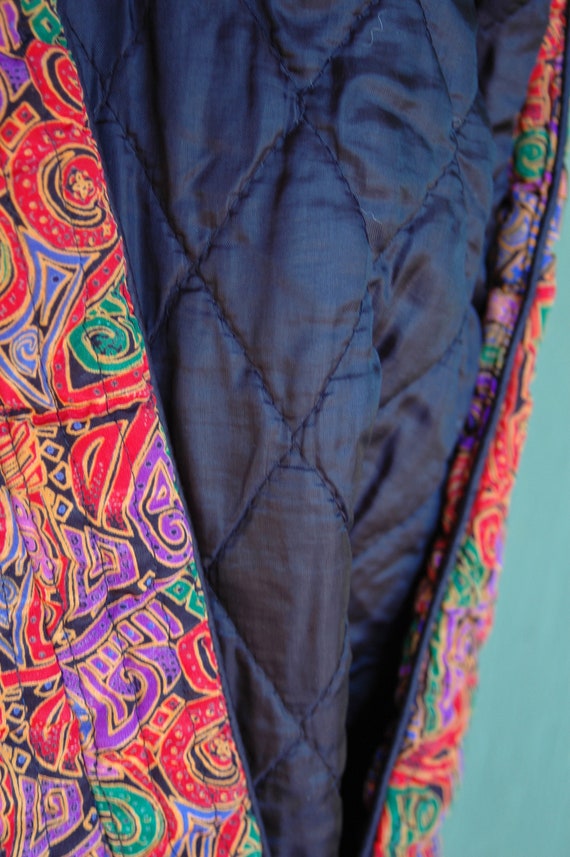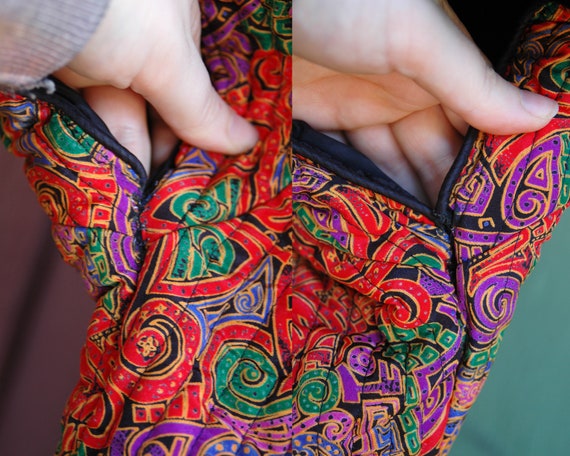 Fabulous Funky Vest Circa 1980s
Artsy Red, Purple, Blue, Green Swirly Artsy Print
Quilted in a Vertical Striped Pattern
Deep V Neckline
Rope Frog Style Closure at Waist
Slit Pockets at Front with Black Trim
Wide Shoulders with Short Sleeves
Inside Feels Like aBlack Nylon in a Classic Diamond Quilted Design
**minor repairs at underarms. stitched right along seam to repair and are virtually undetectable during wear.
No Label
One Small Tag Too Faded to Read
Tag size may not be accurate to current day sizing, please refer to garment's measurements.
Garments are measured laying flat - measu…