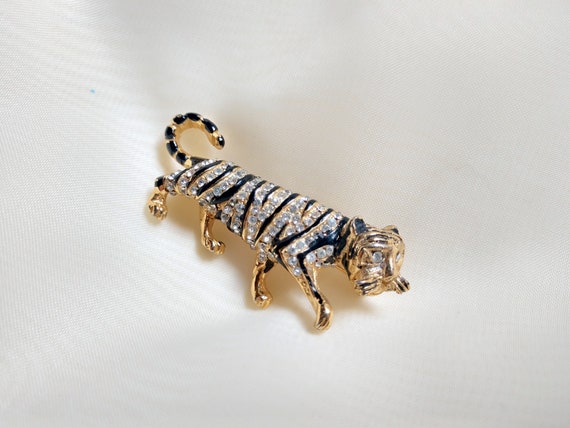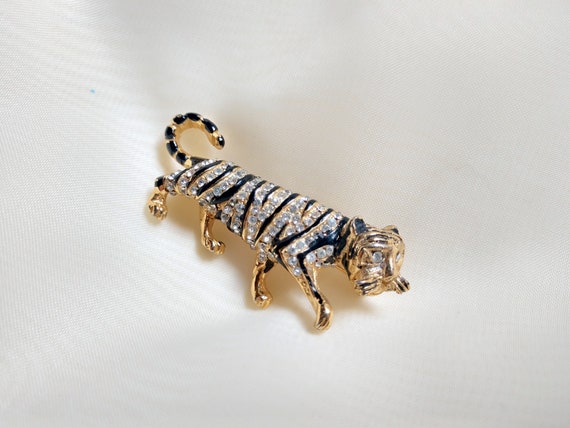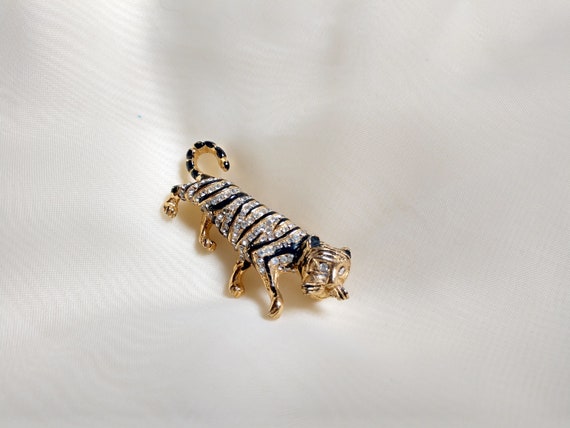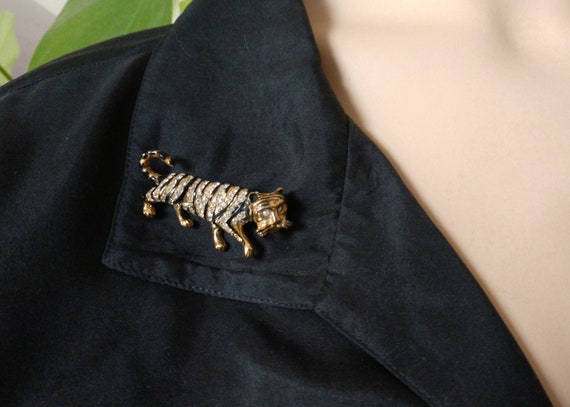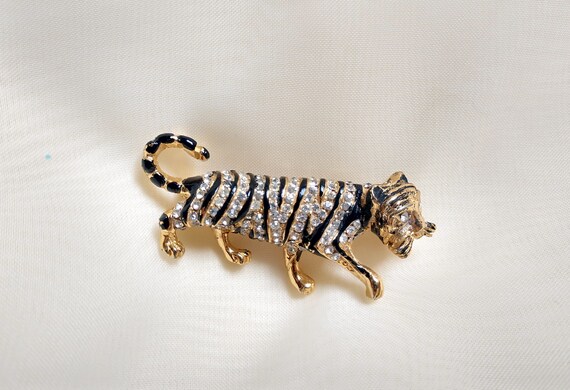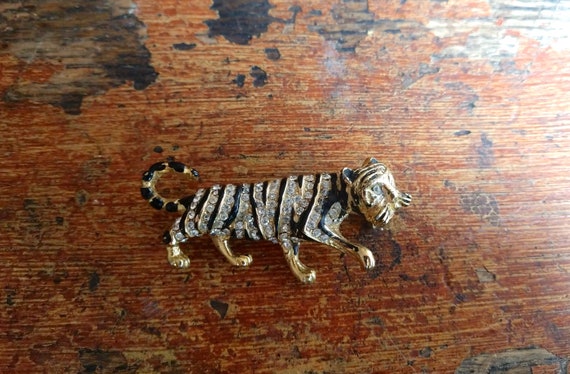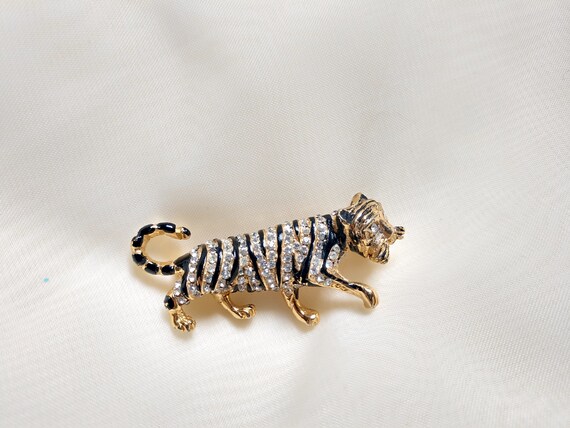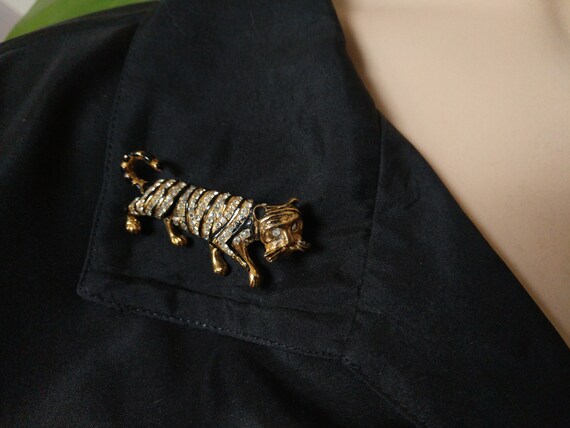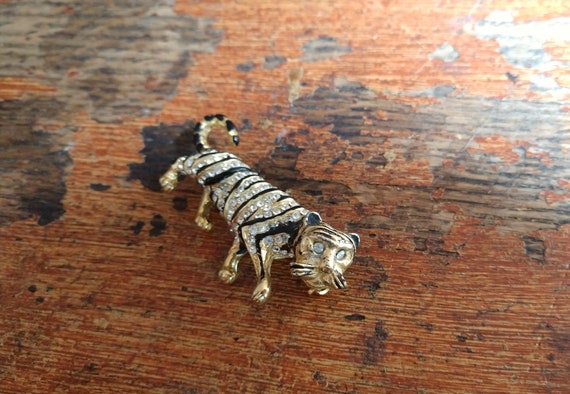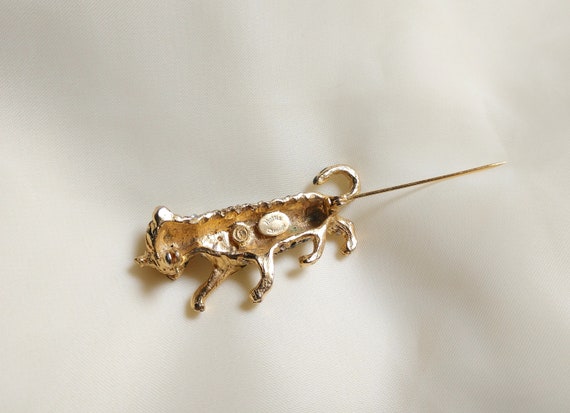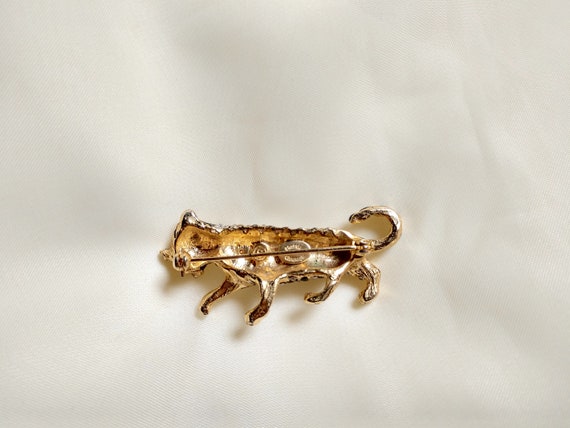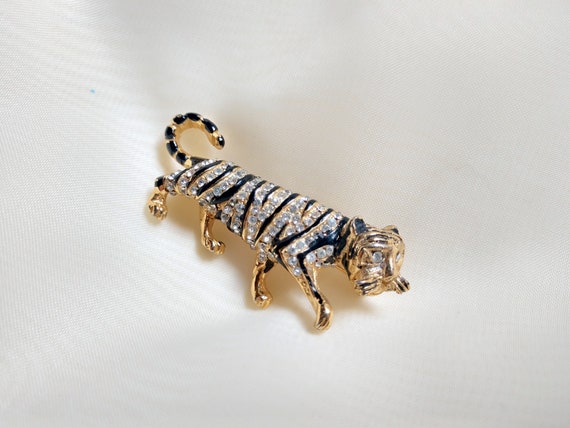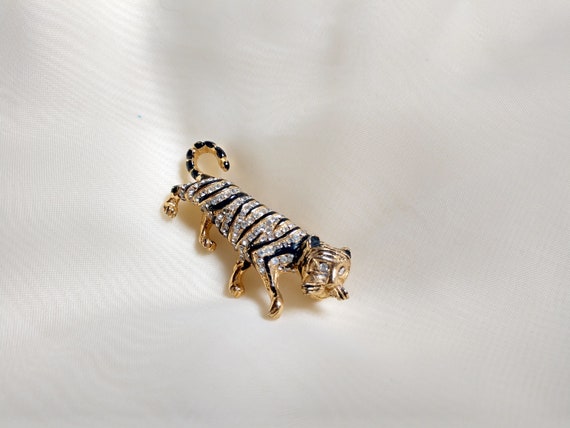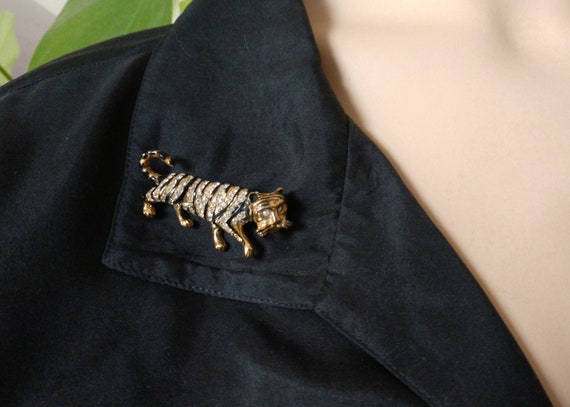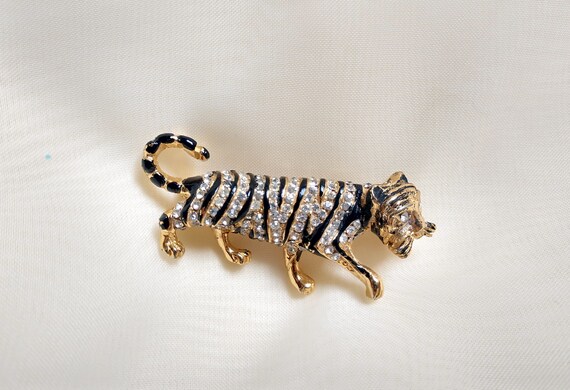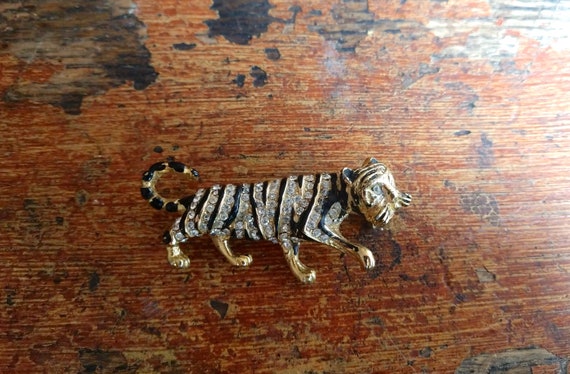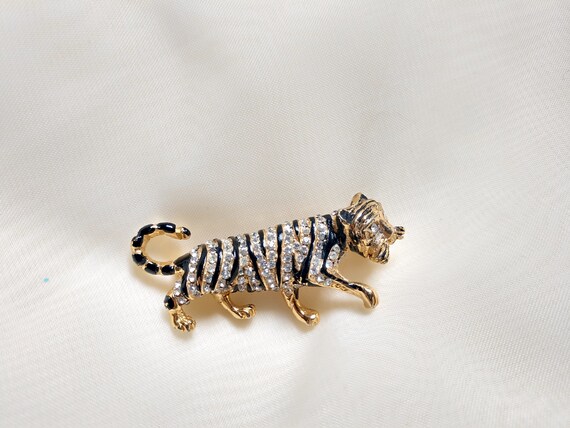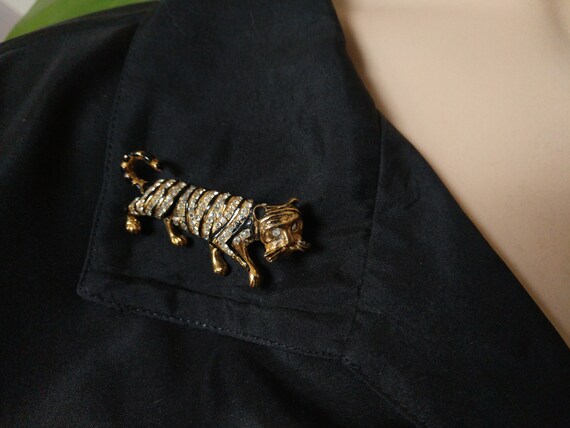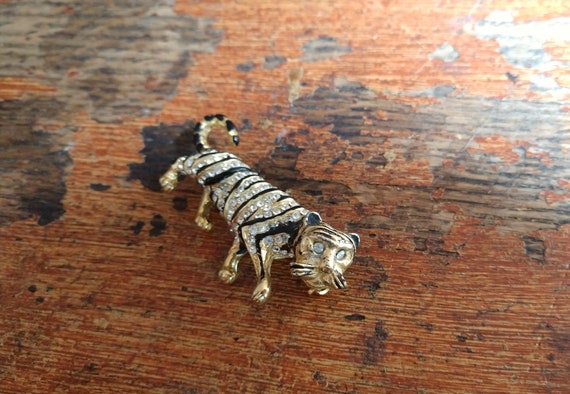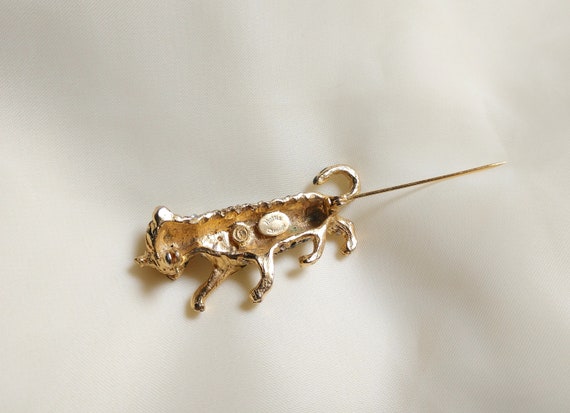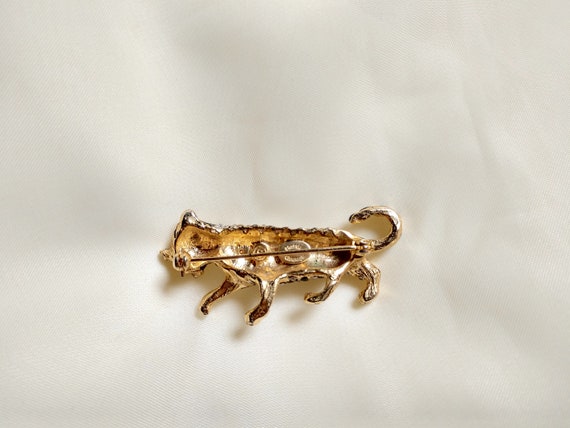 Our tiger brooch is unmistakably Hattie - the stance, the eyes!
Hattie Carnegie was a fashion entrepreneur based in New York City from the 1920s to the 1950s. She was born in Vienna, Austria-Hungary. From a single shop opened in 1909, Hattie started a chain of exclusive fashion boutiques. She reigned over an empire and her vision inspired American fashion.
This bejeweled crystal & enamel tiger is a prime example of her fabulous work.
Measures: 2 1/4" x 1"
Stamped "Hattie Carnegie".
In excellent vintage condition.