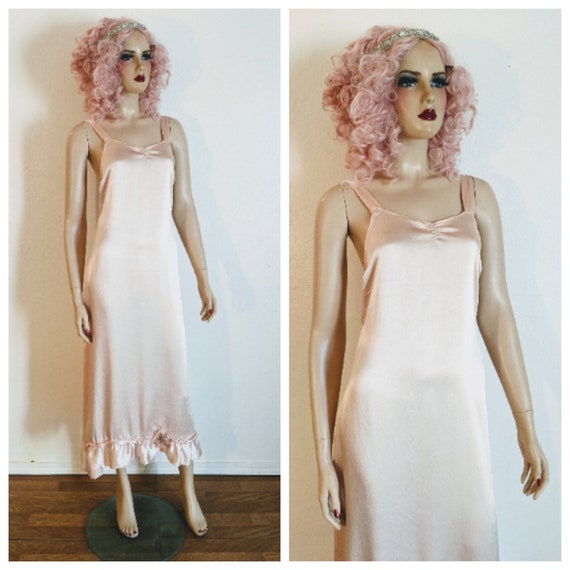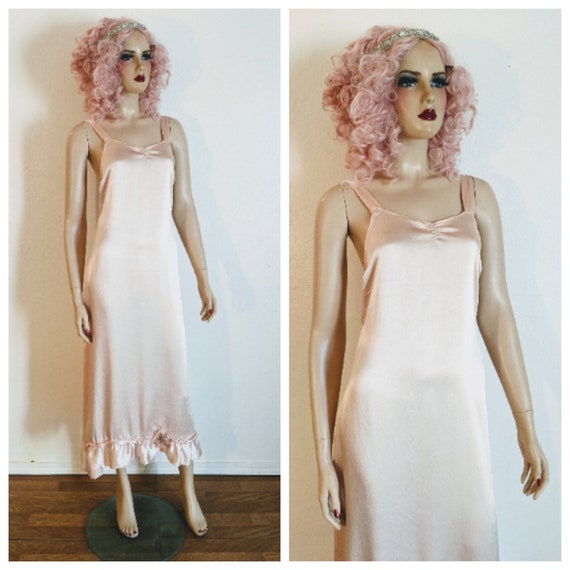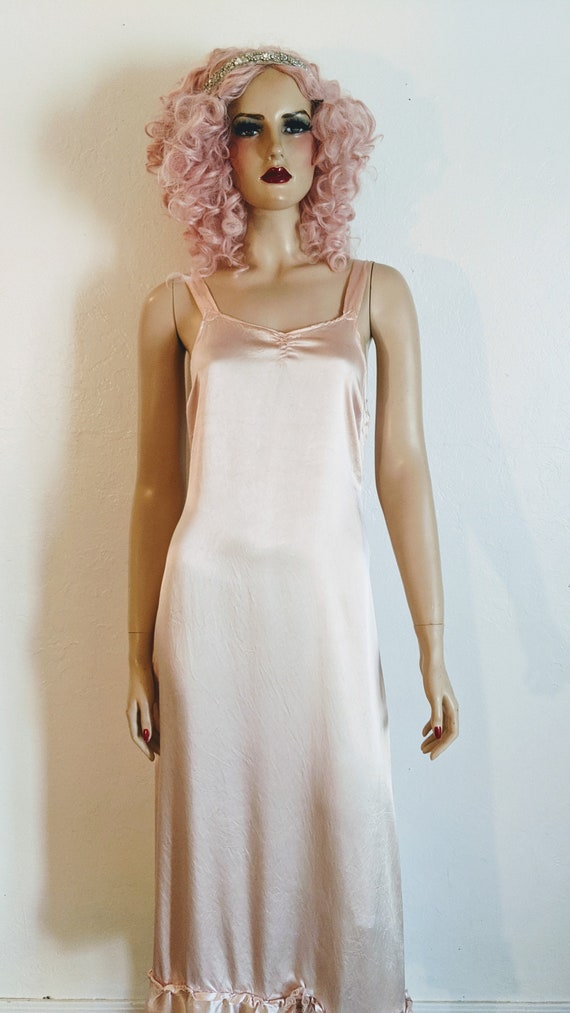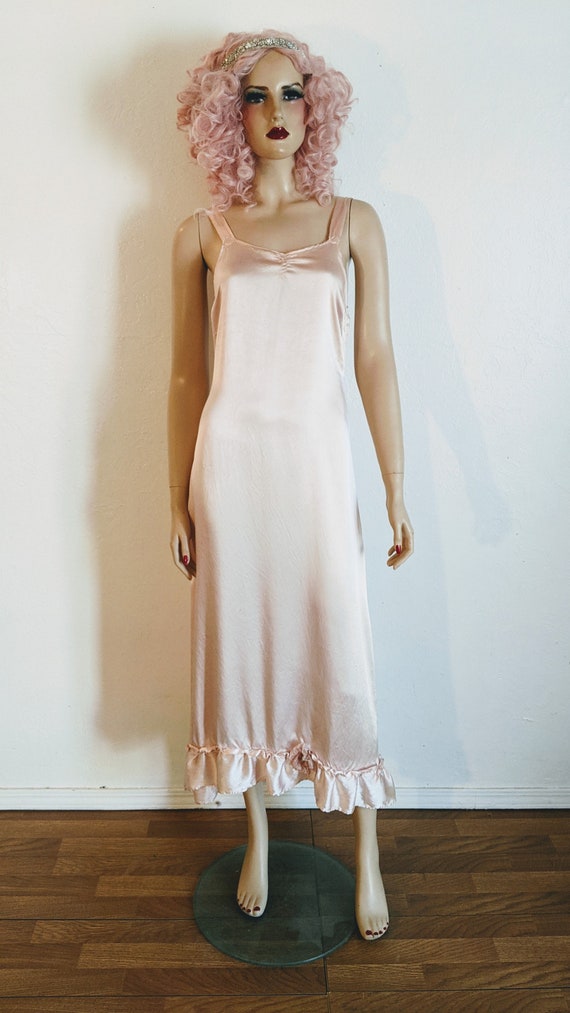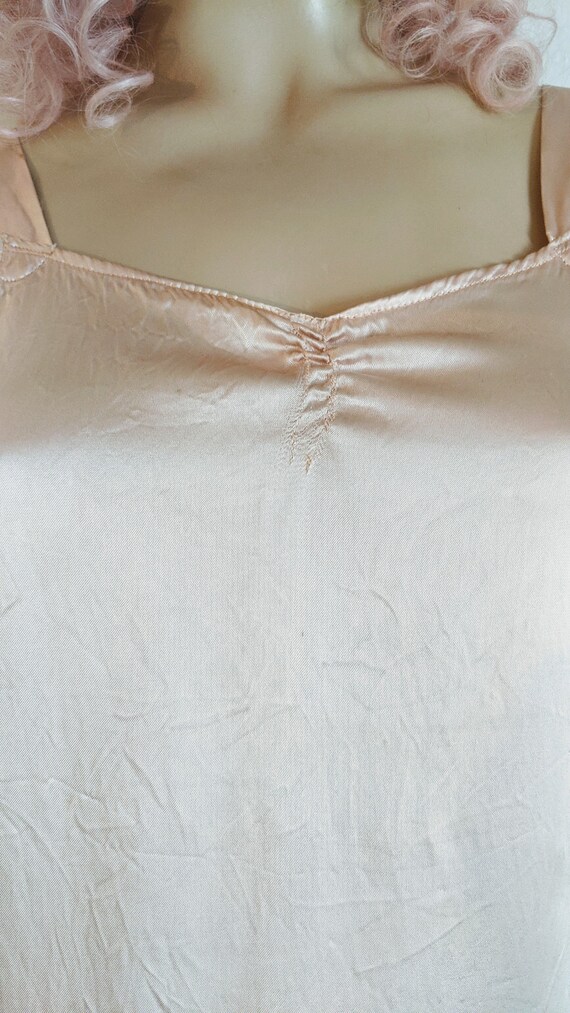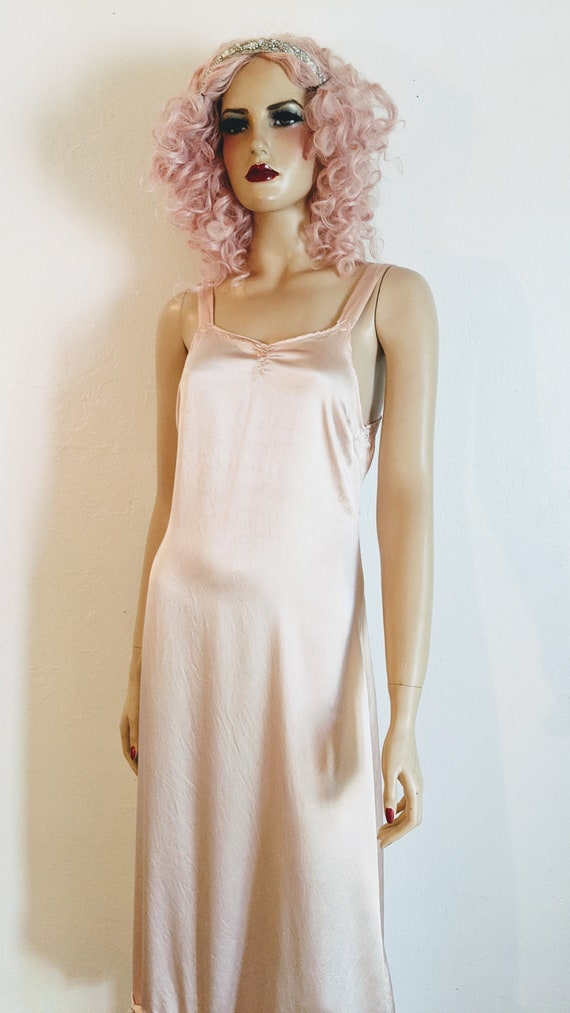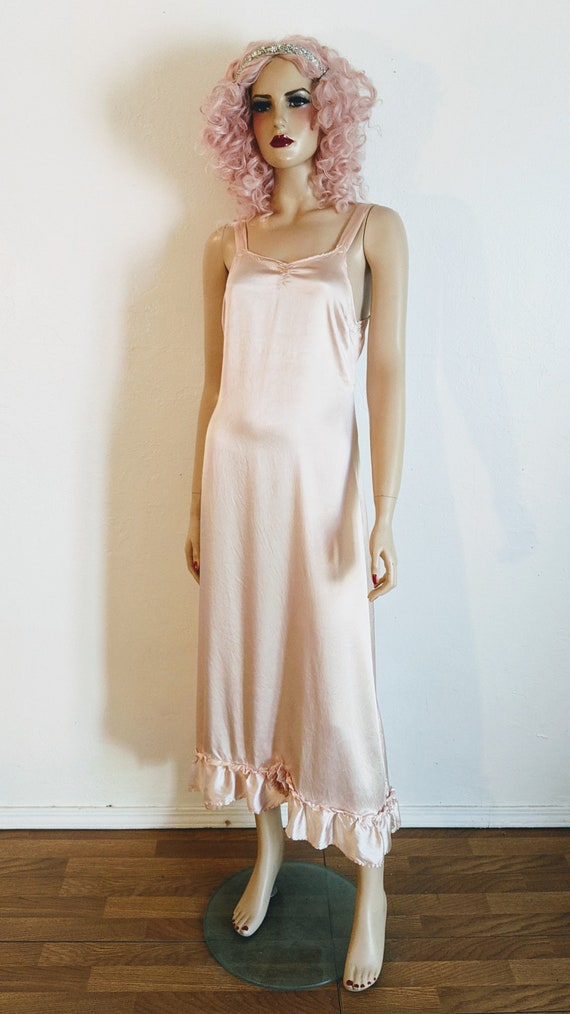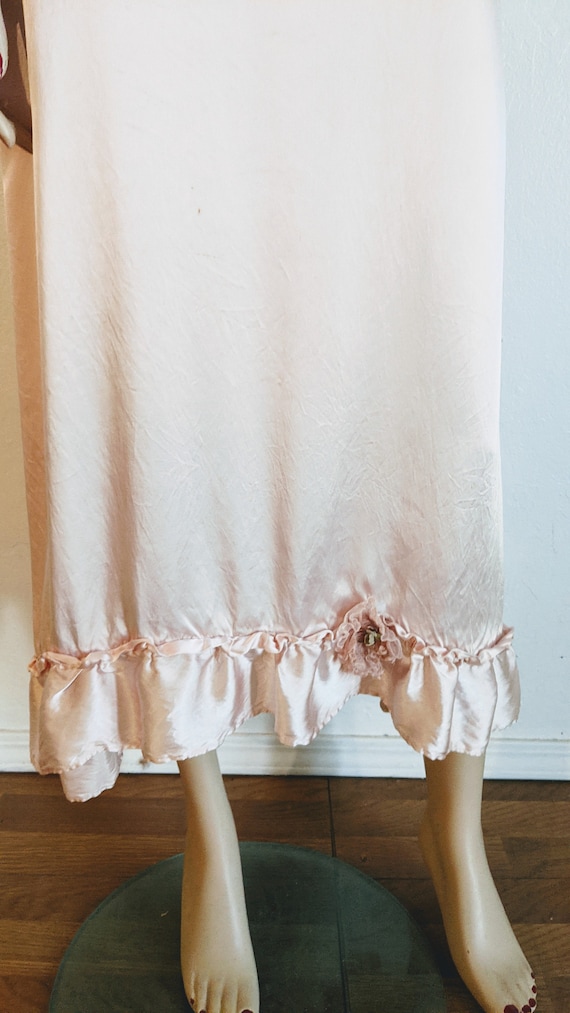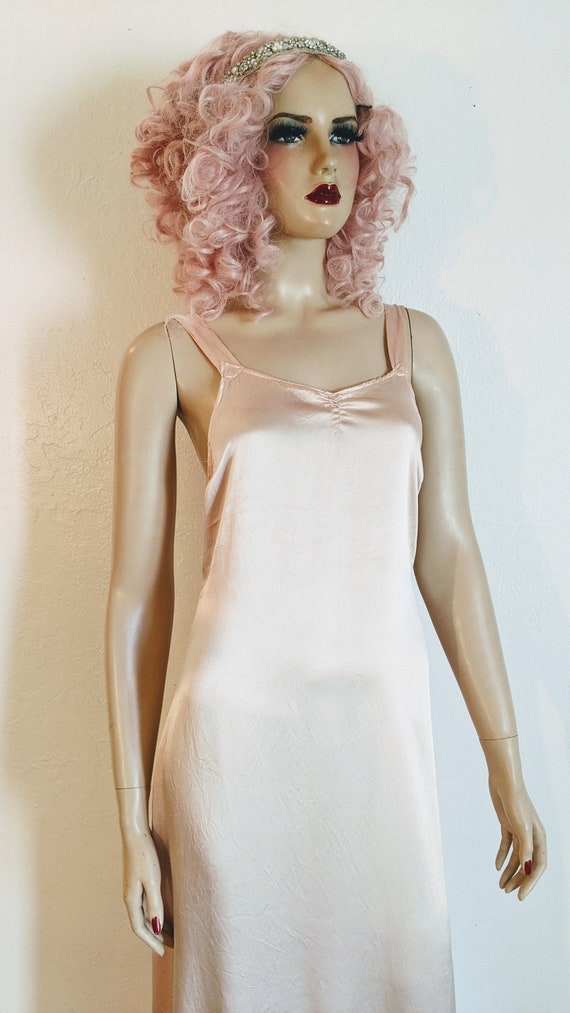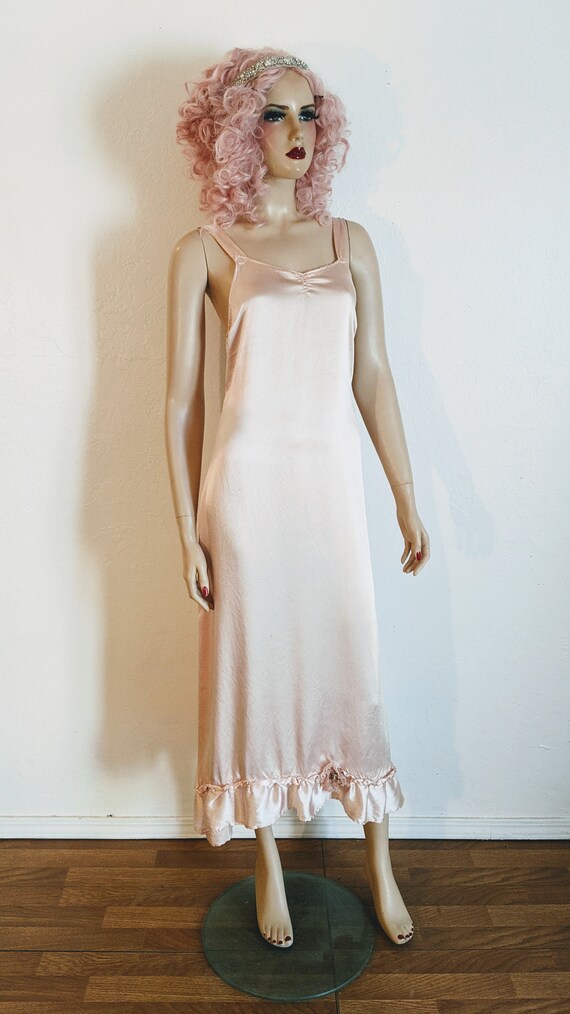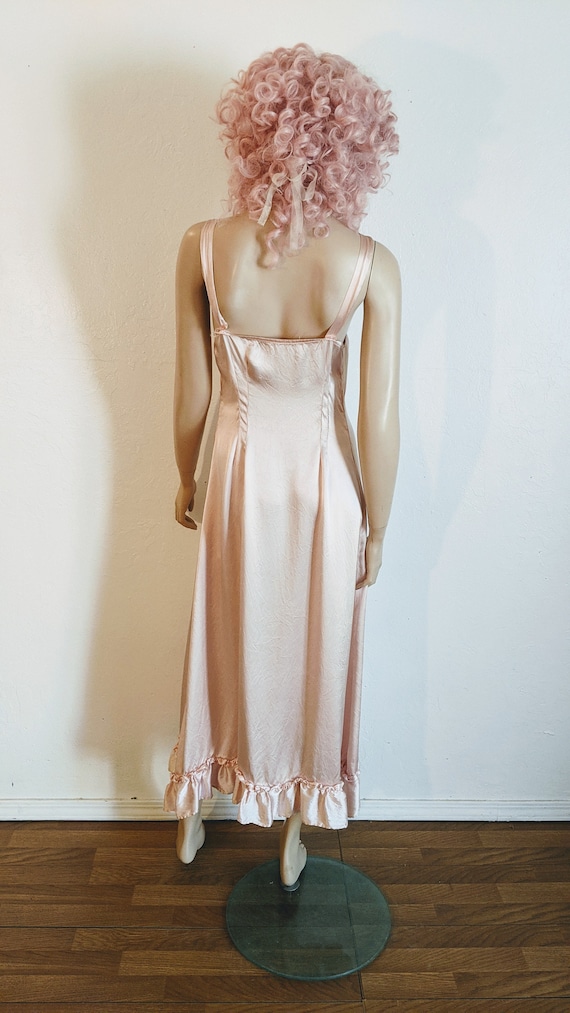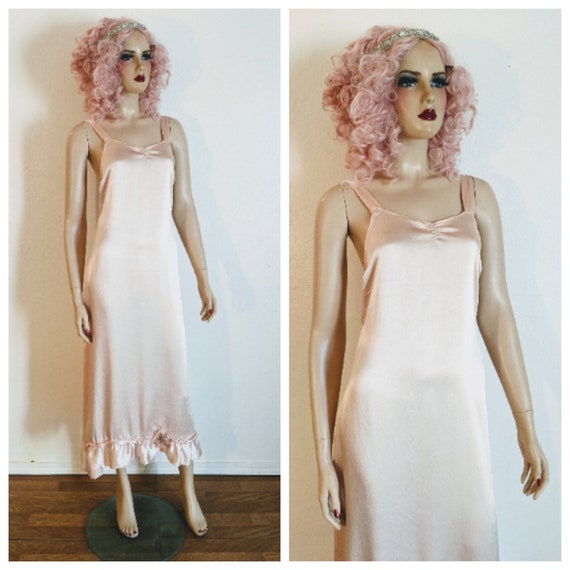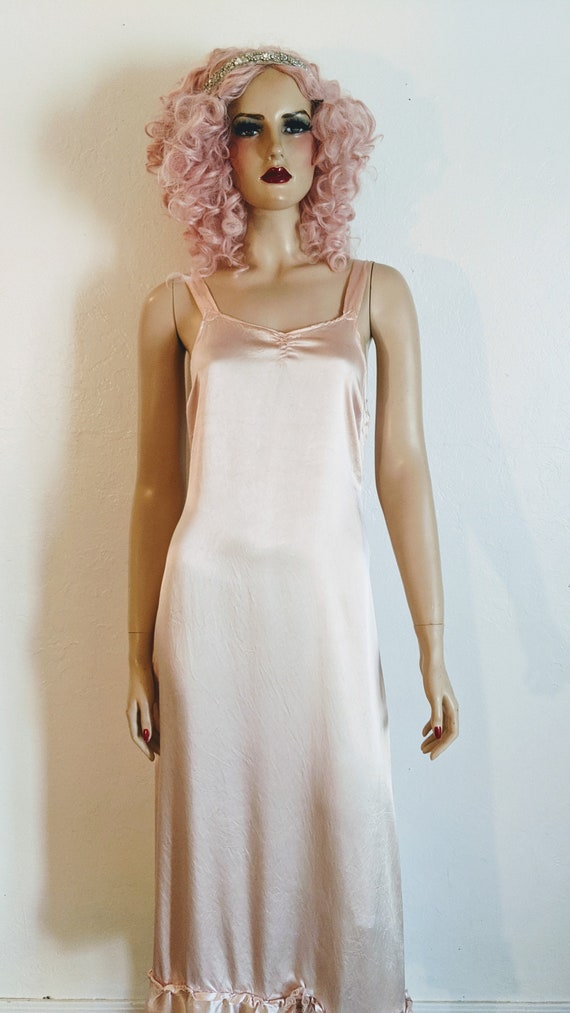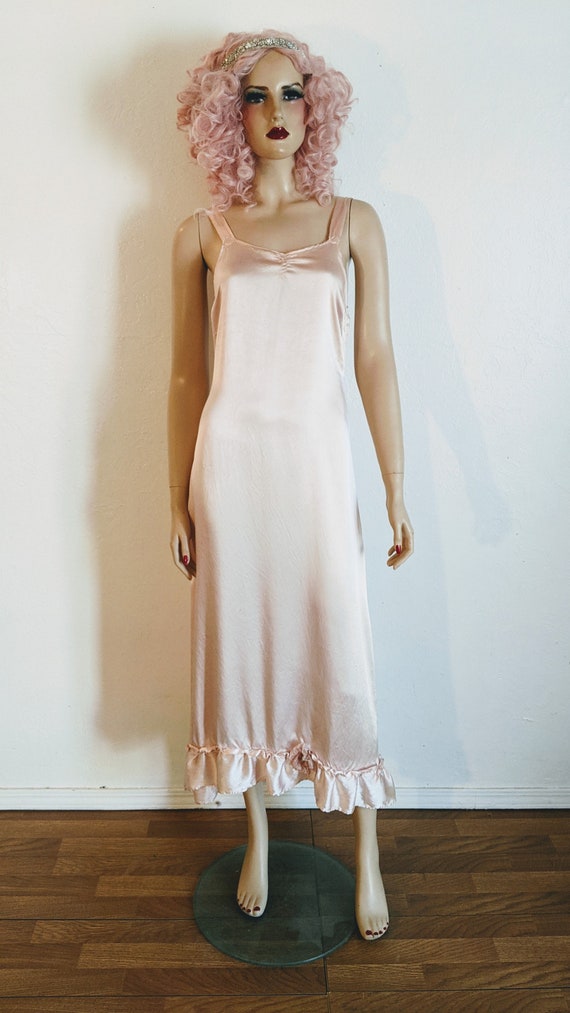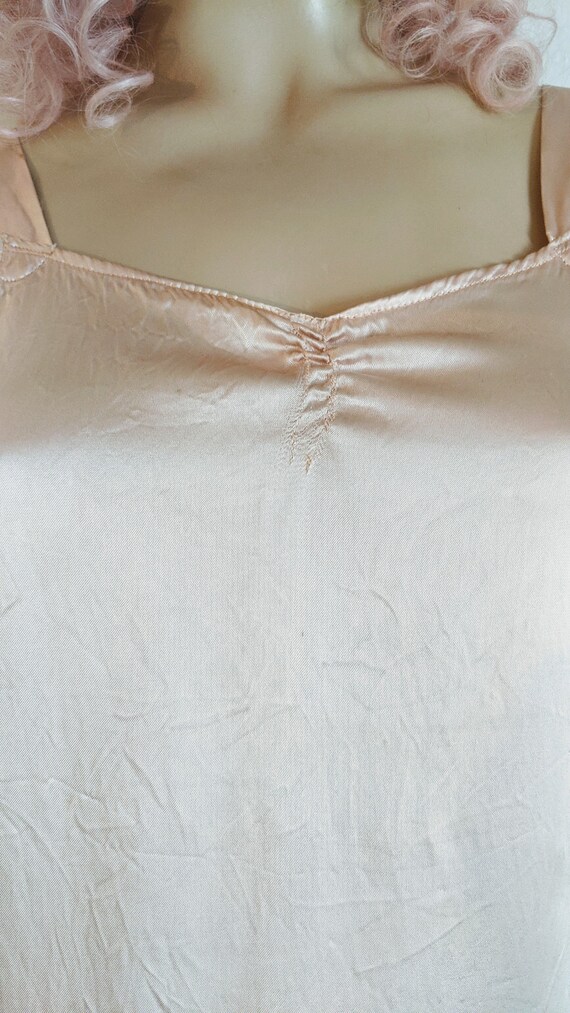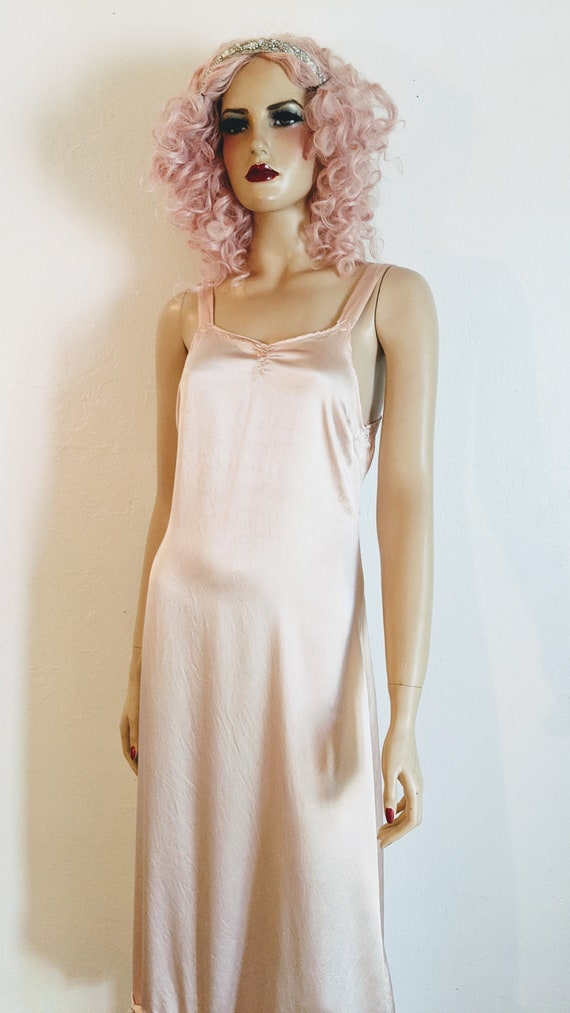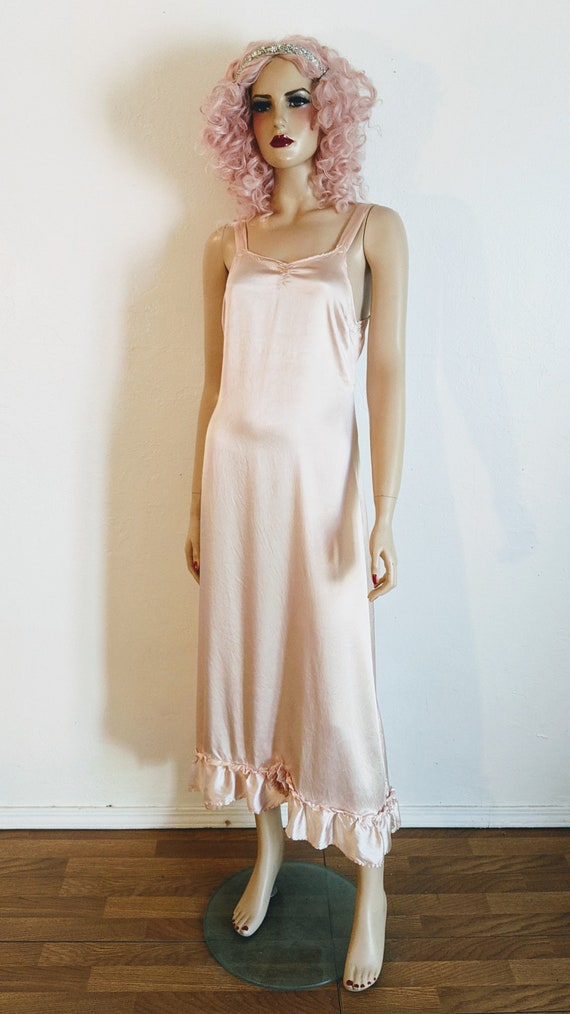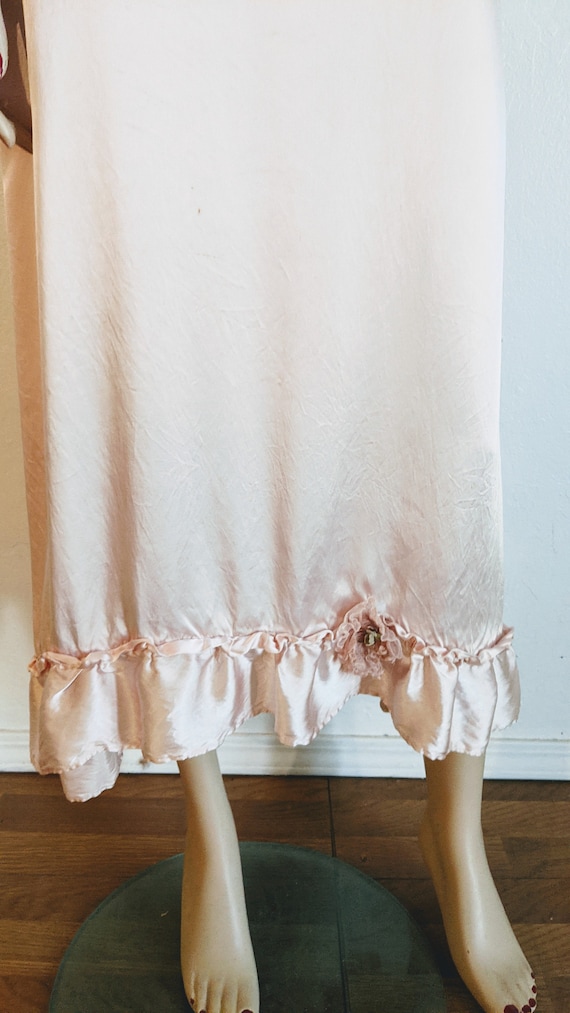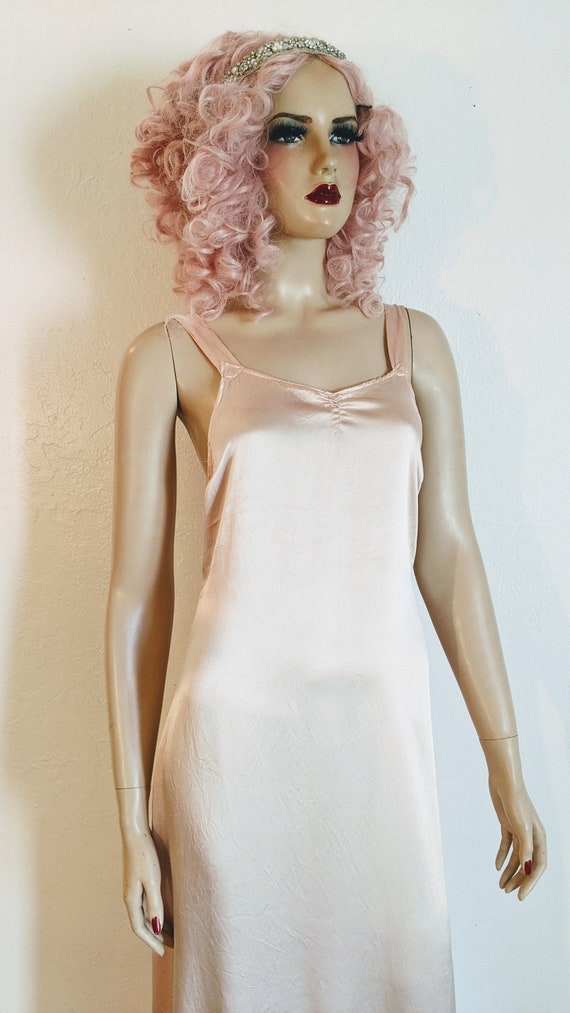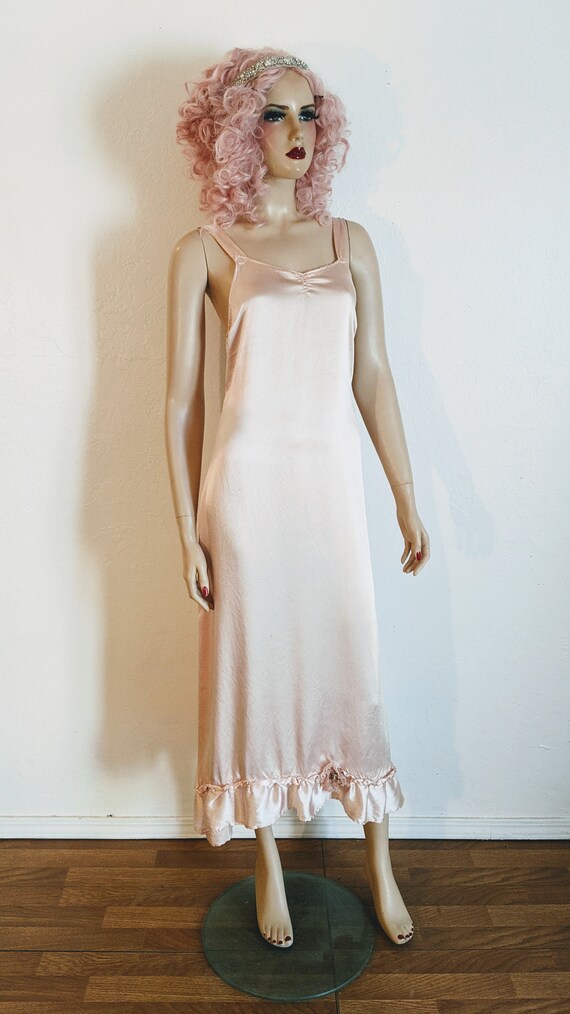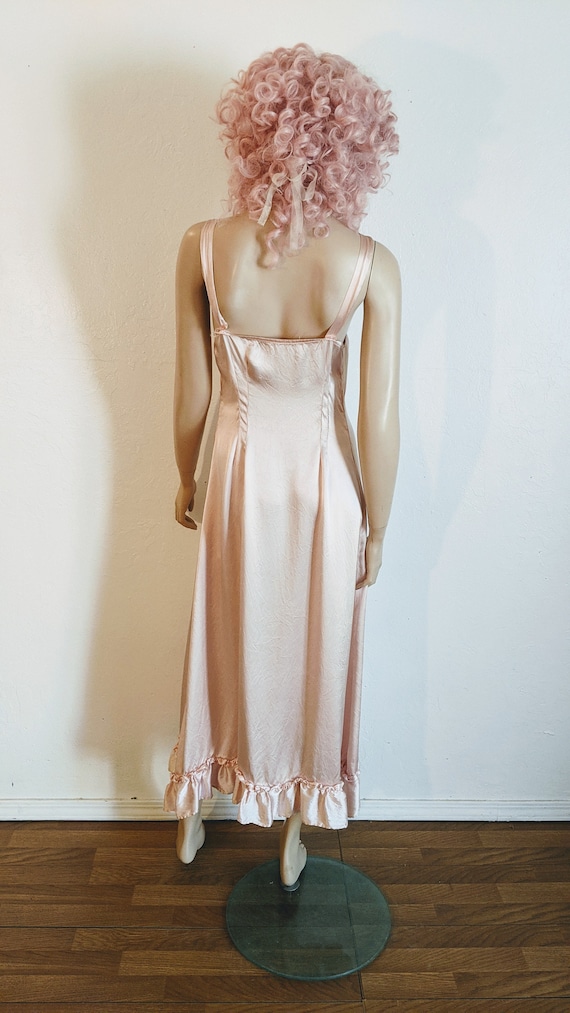 This Piece was Handmade with Love! This Fabric is very Soft but so Glossy and in Beautiful Condition! This Antique Piece will Last you for many years to come!
💗 Liquid Satin Body in Pale Apricot
💗 Gathered Soft Sweetheart Neckline
💗 1" Shoulder Straps
💗 Ruffles Hem with Pretty Flower at Left Side
💗 Simple Front with Darted Back for Feminine Fit
Bust: 32"
Waist: 30"
Hips: 40"
Length: 52" from shoulder to hem
Label: Unknown
Circa: 1930's-1940's
Condition: Excellent!