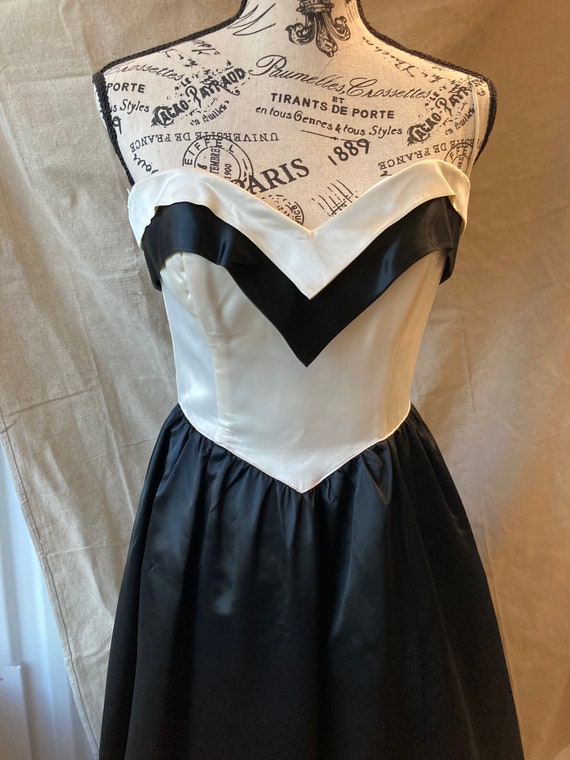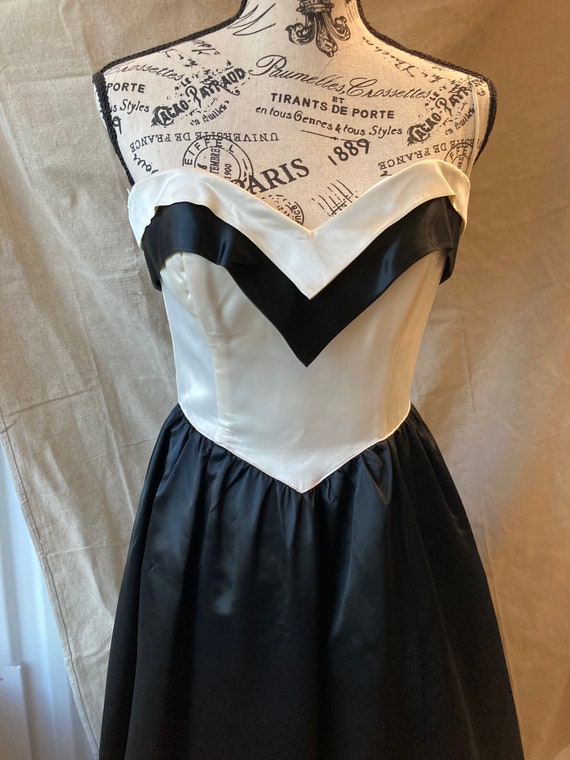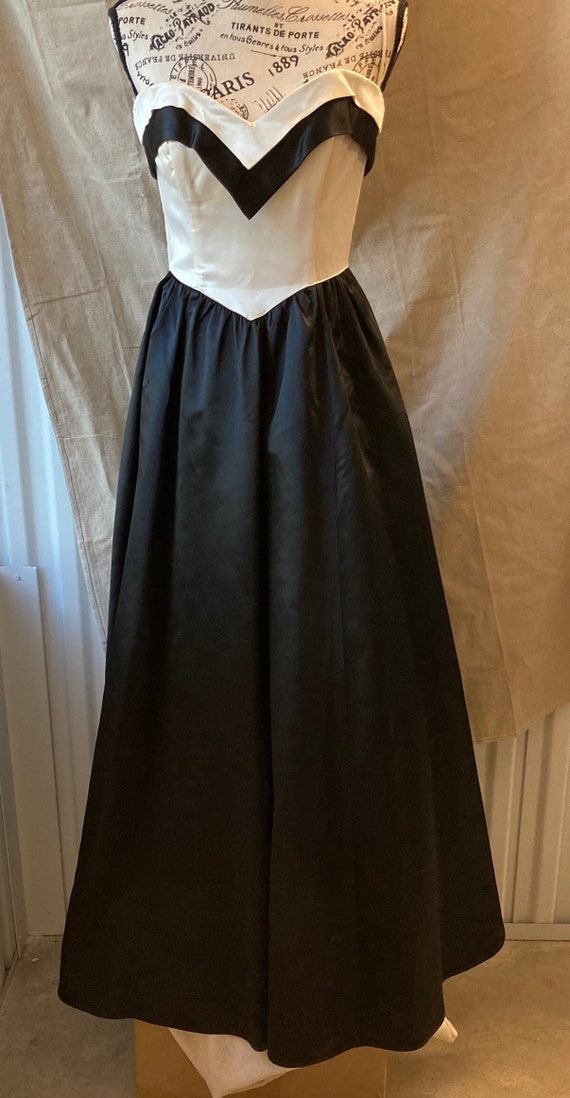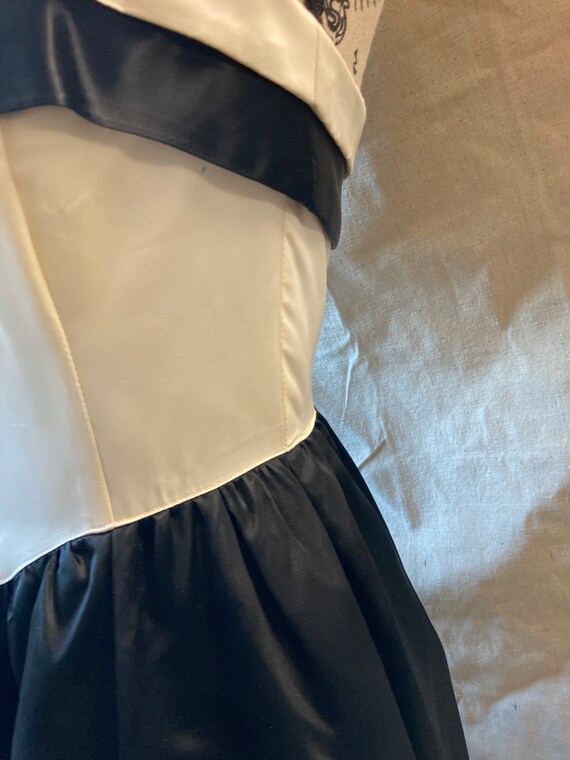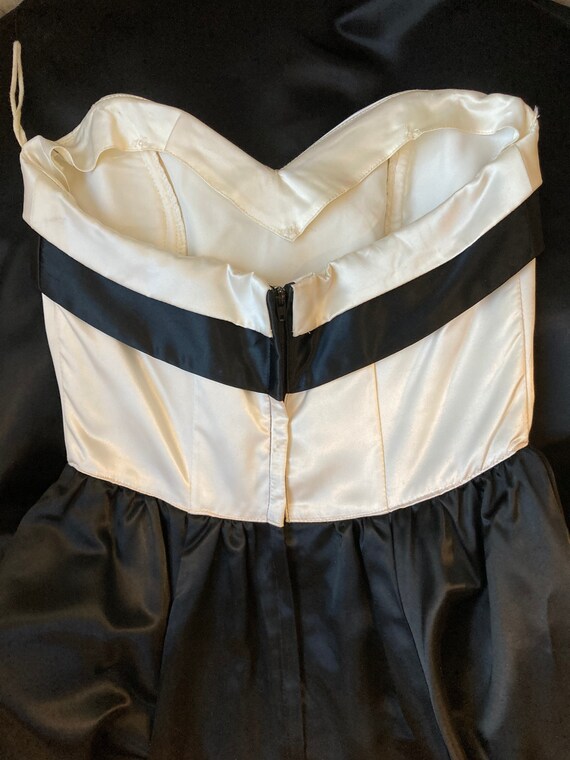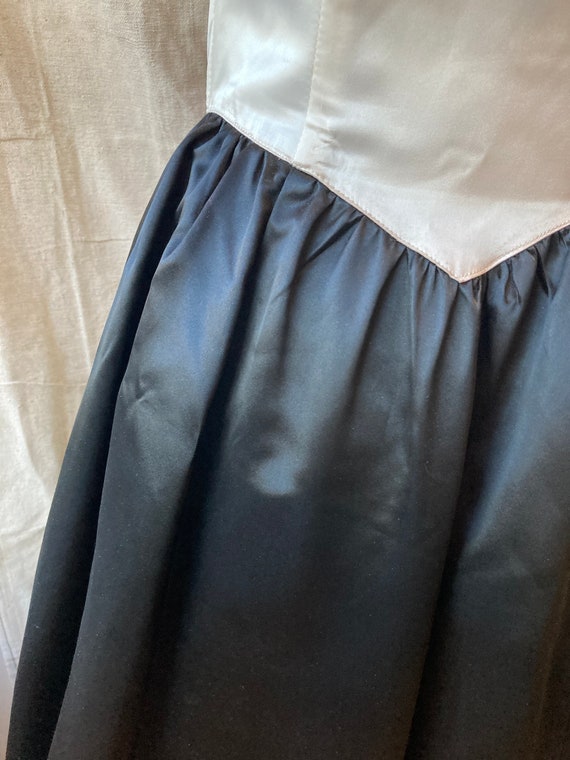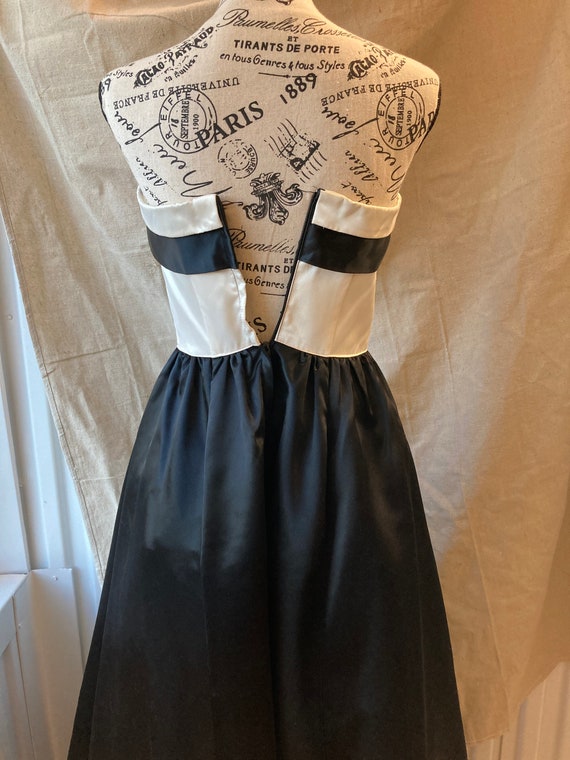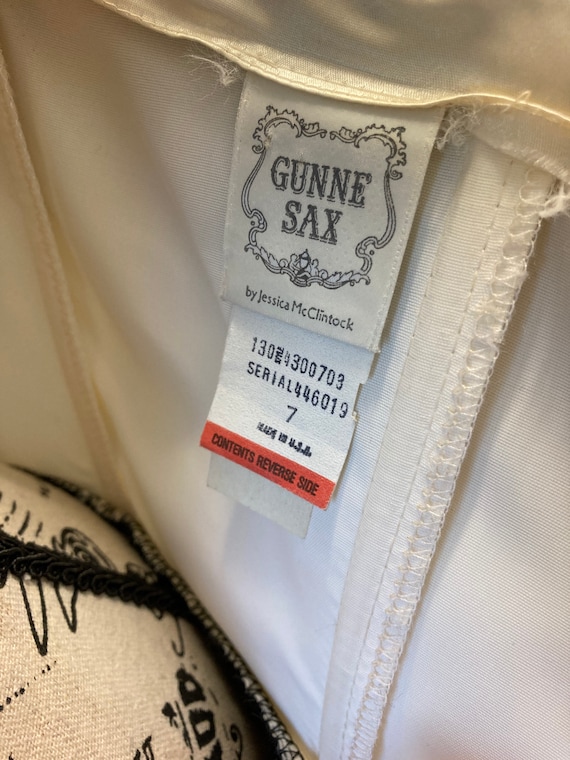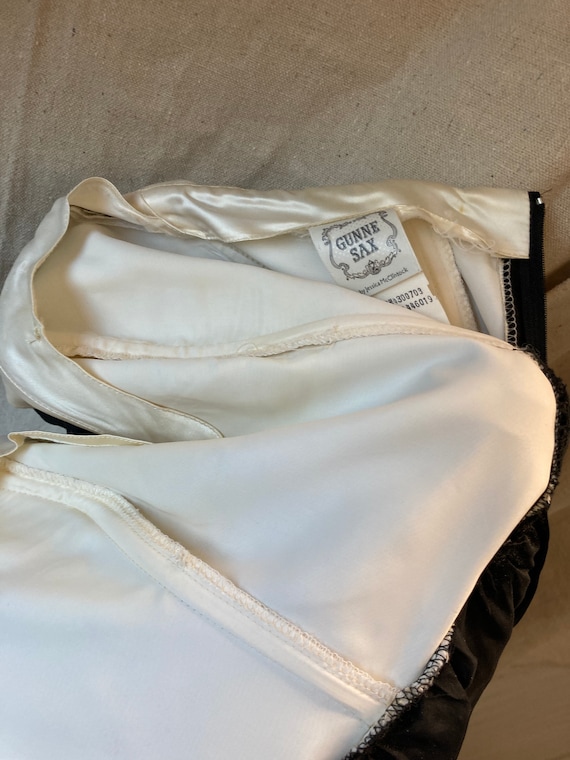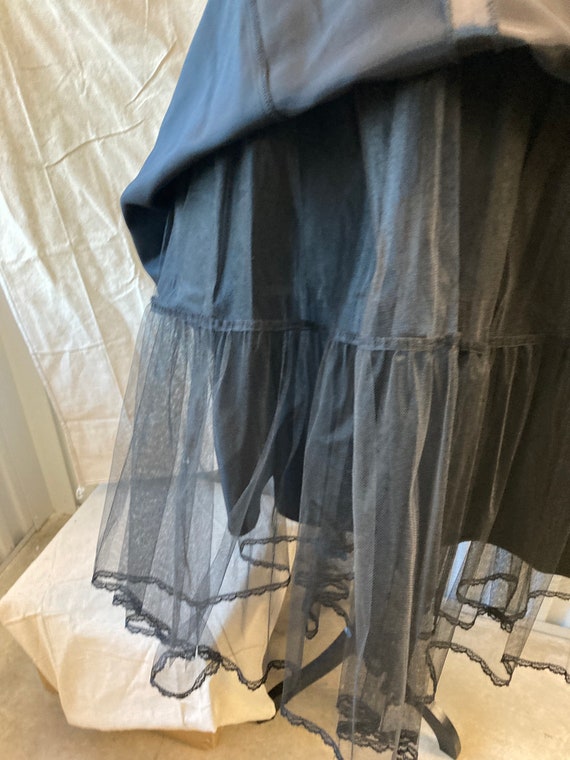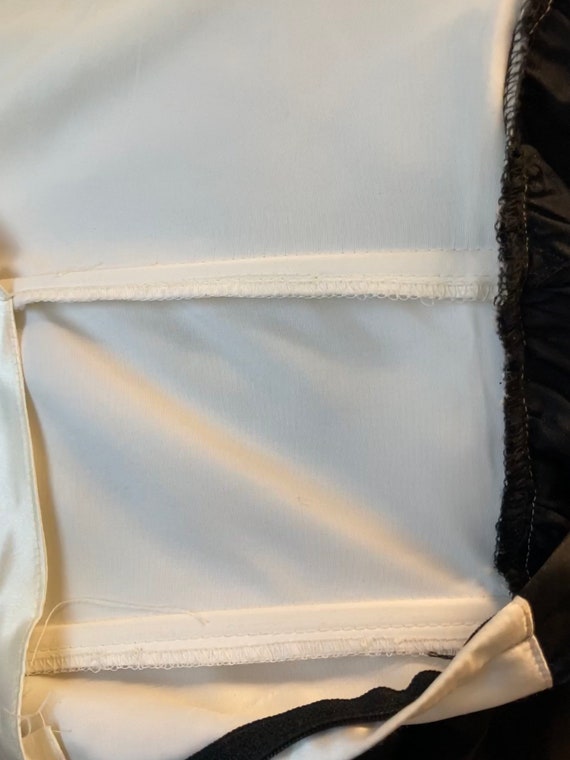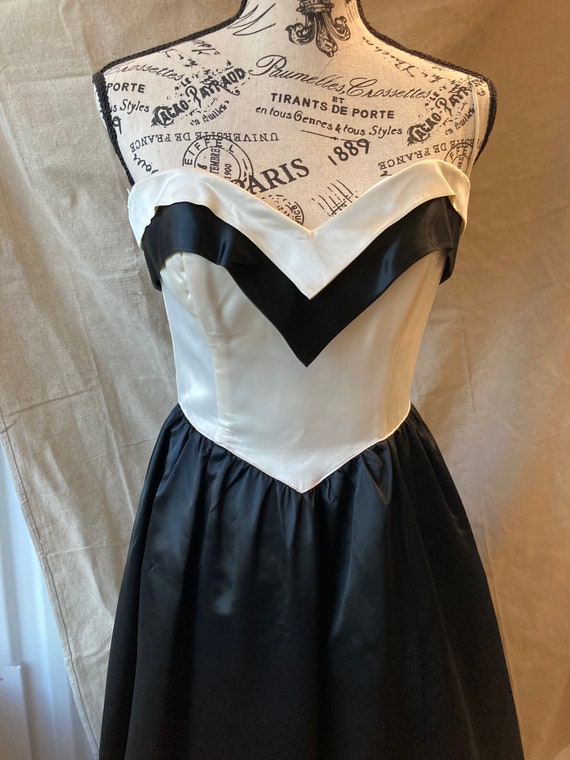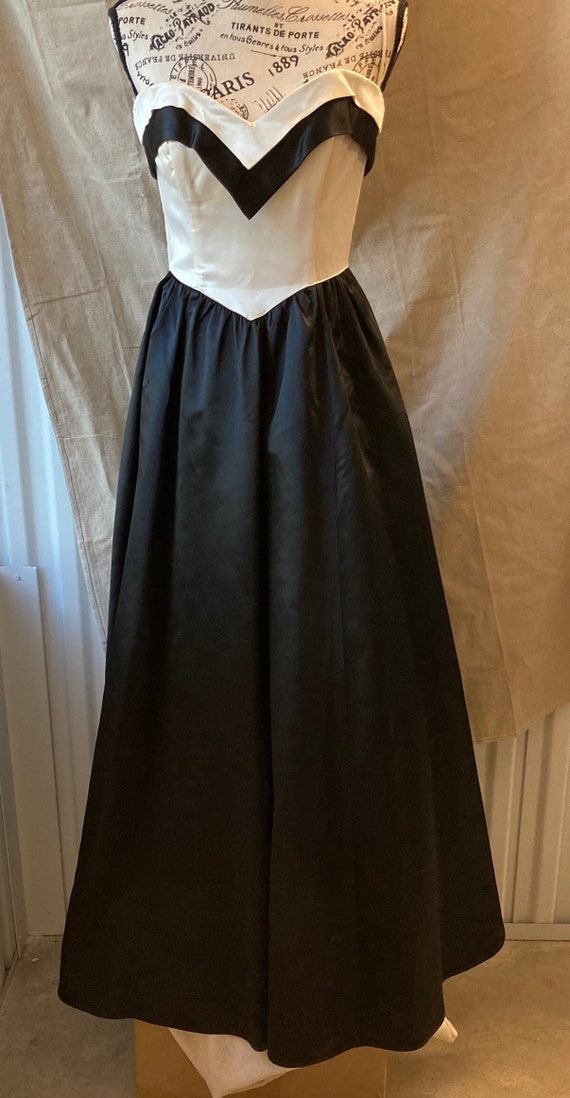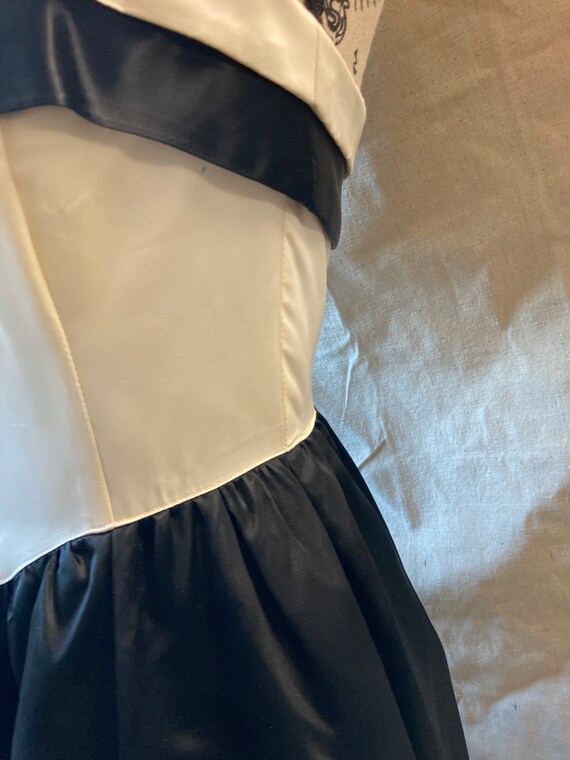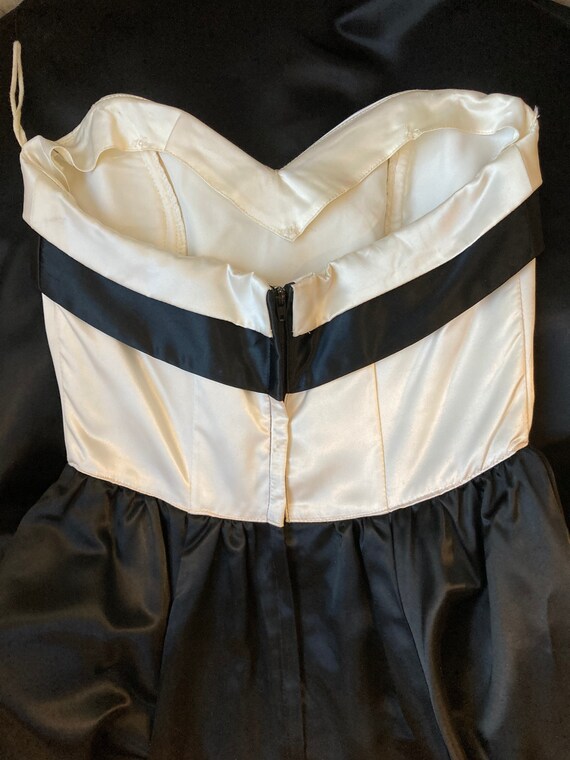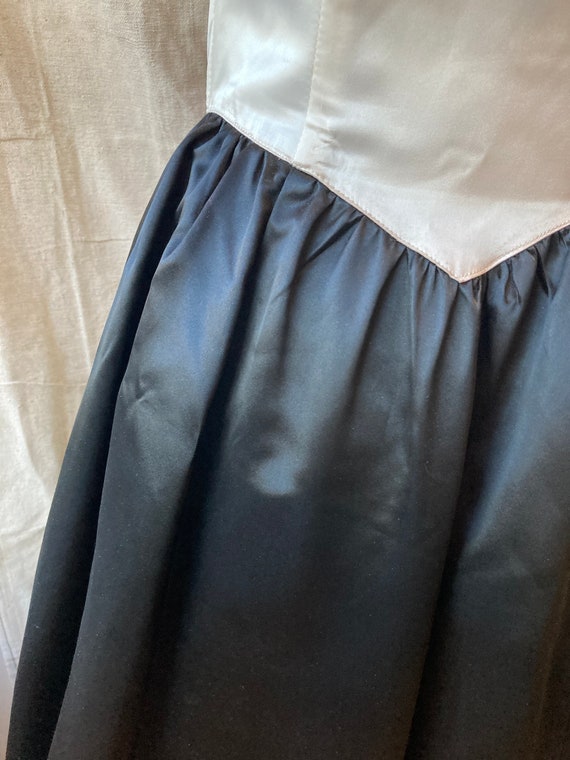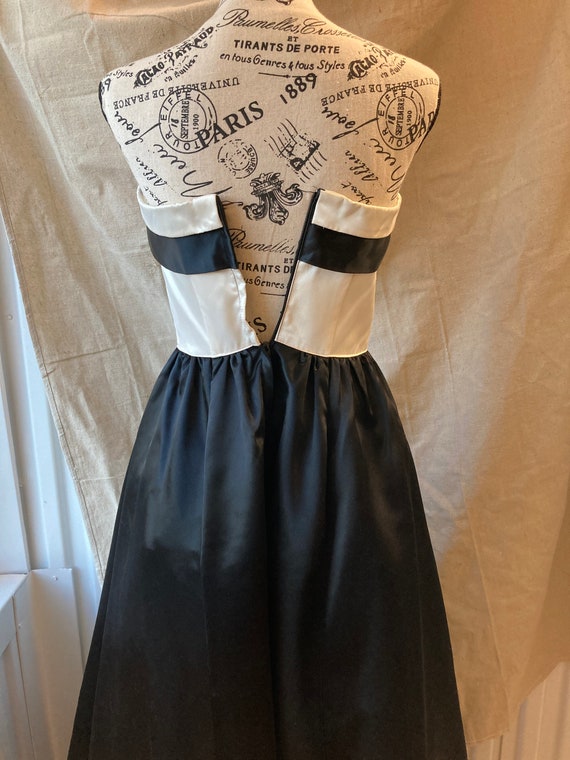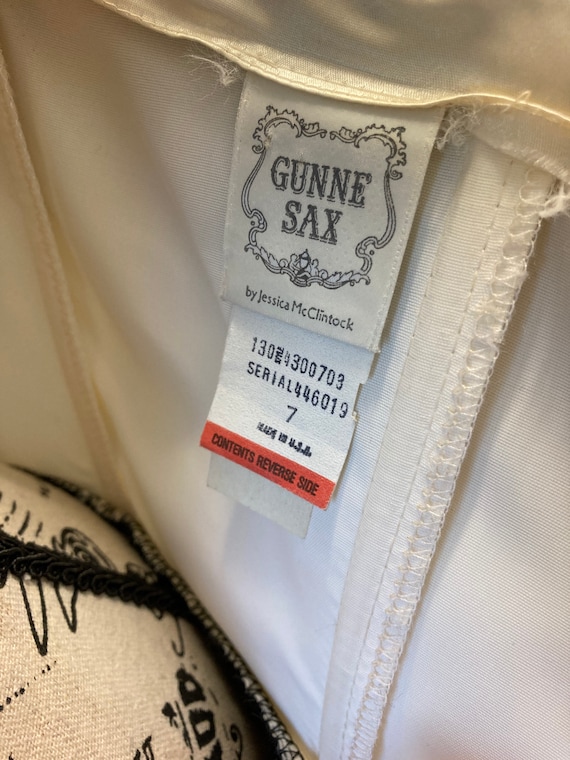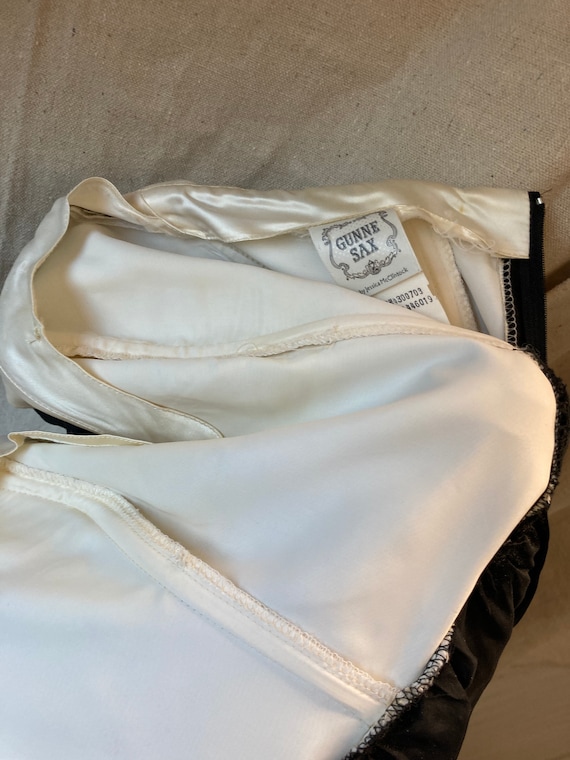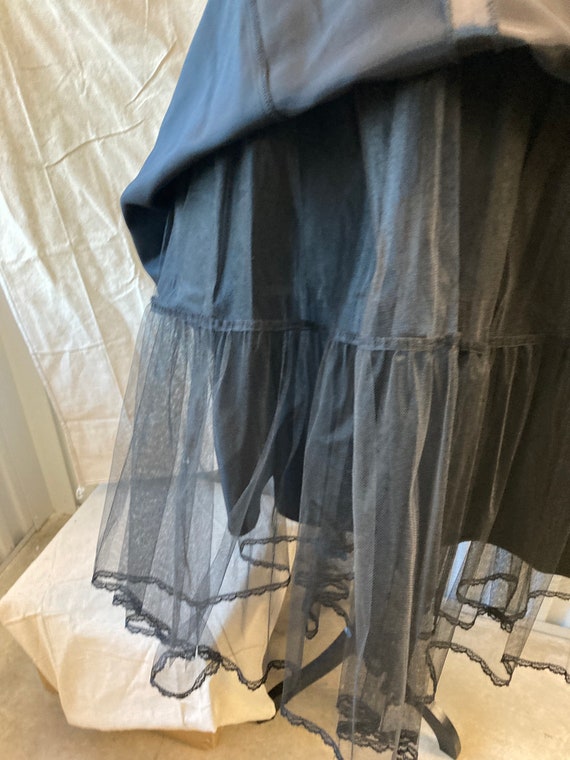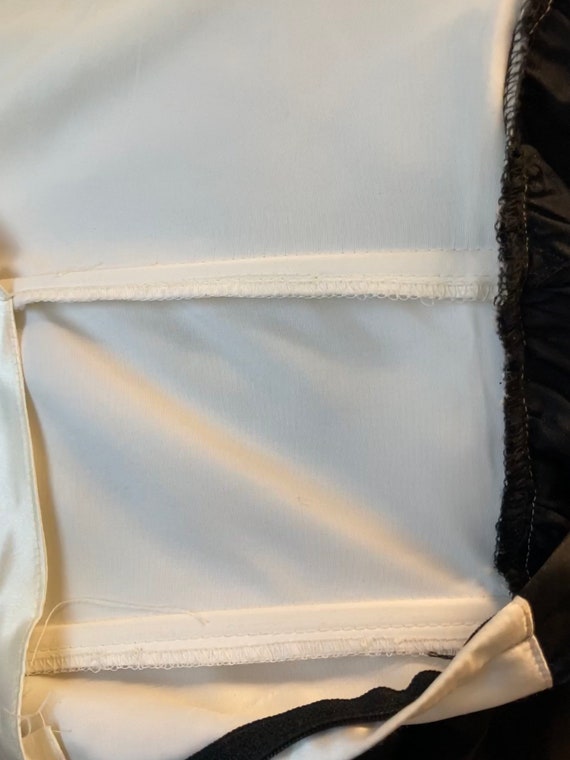 Later 1980s Gunne Sax in a beautiful black and white satin. Gorgeous sweetheart shape top, cinched waist and full skirt. The hem looks natural so it was never hemmed and easily be adjusted.
Size 7 but has a little room in the seams for some adjustments. I have more photos and can take more.
Long skirt. It had a built-in bra form which I have removed—the inner padding was degrading. It's better with your own bra anyway. Light reinforcement in the seams like a bone-in style of shaping. It's missing one hanger strap.
Zipper works well—my mannequin is a size larger than this dress.
Measu…