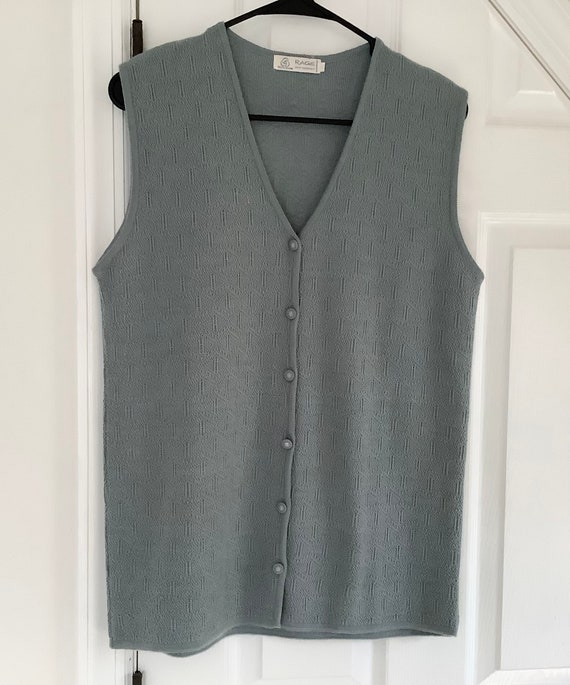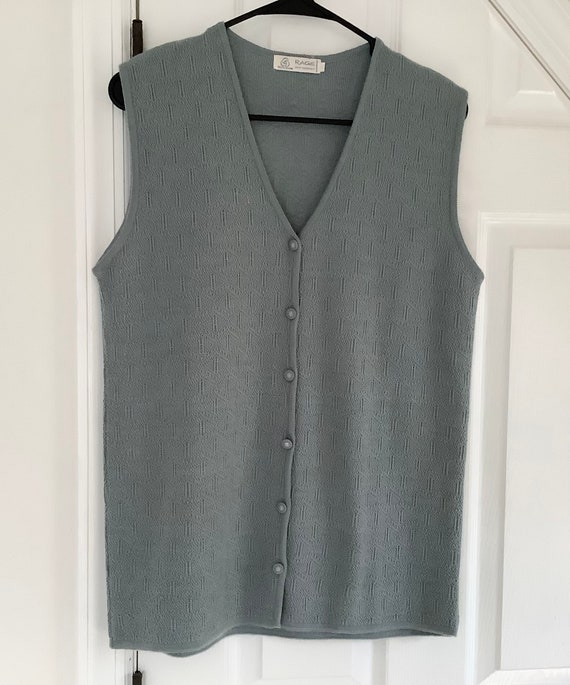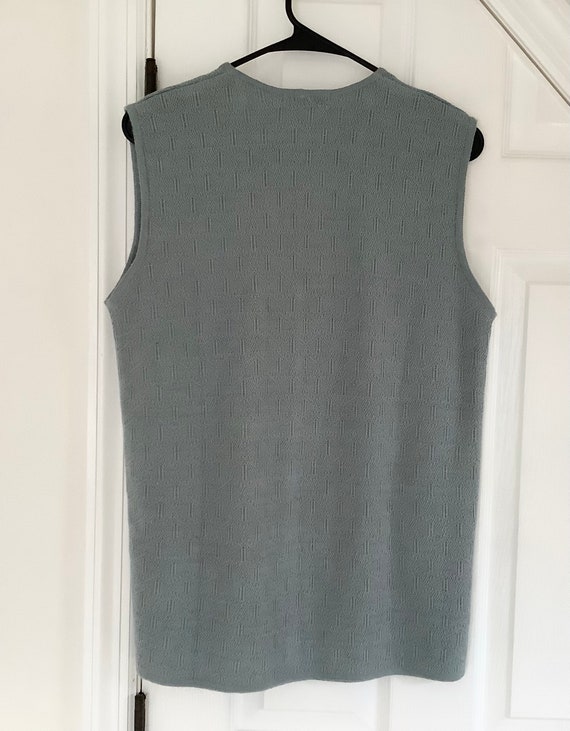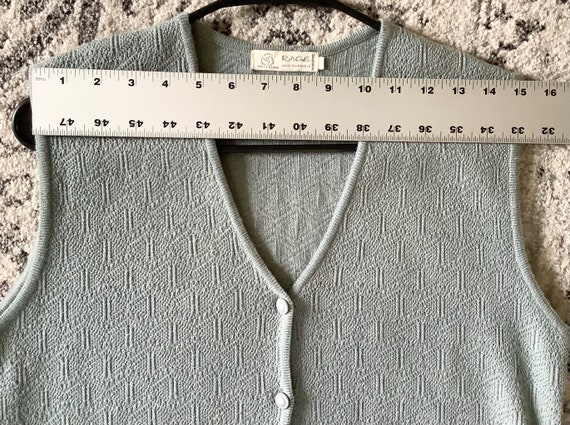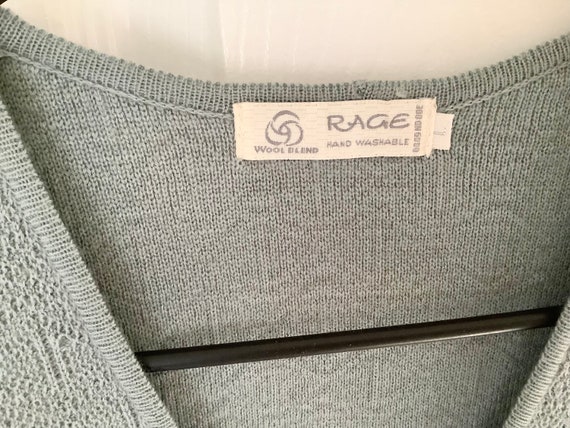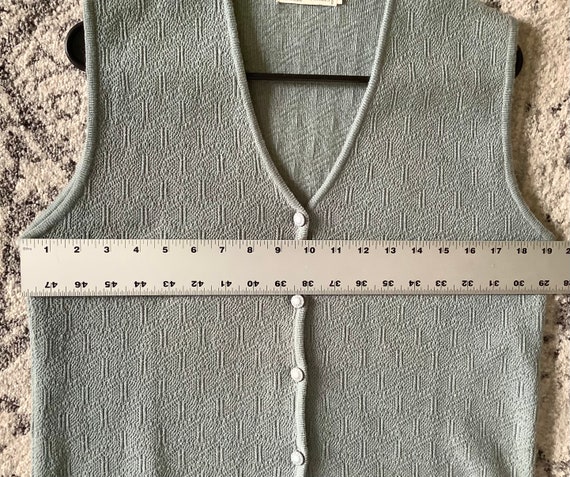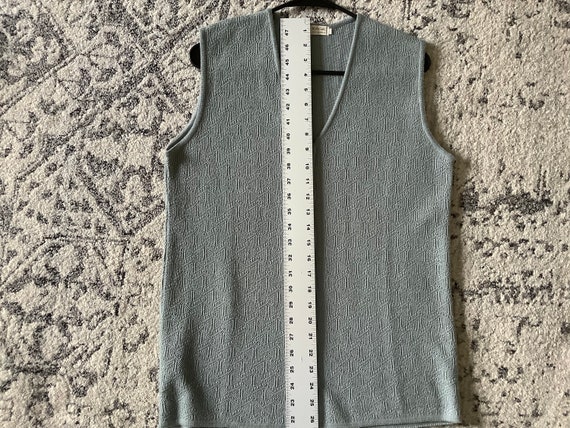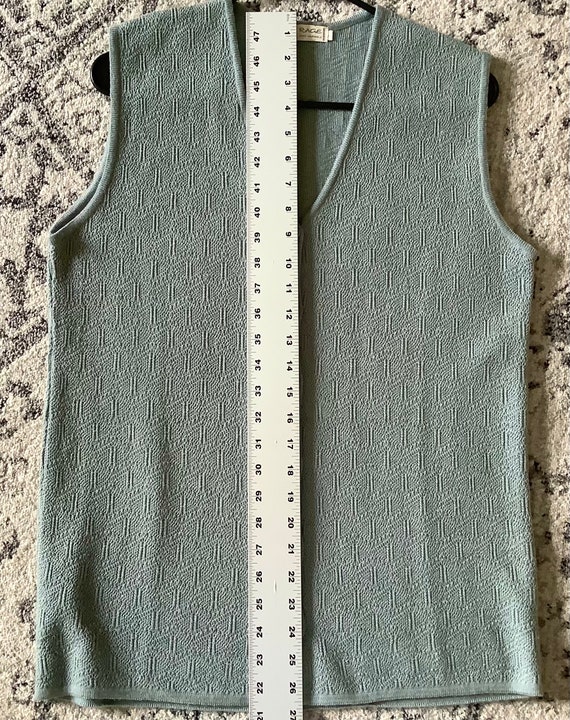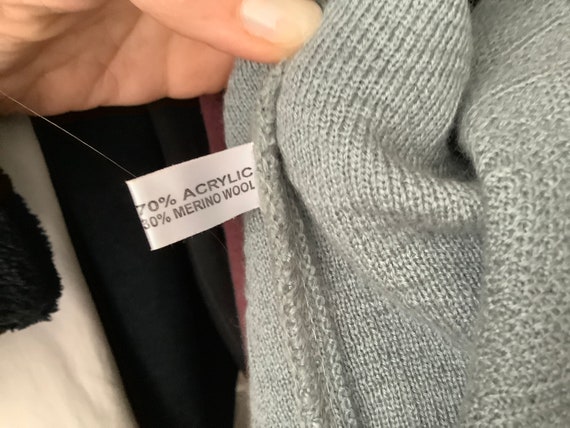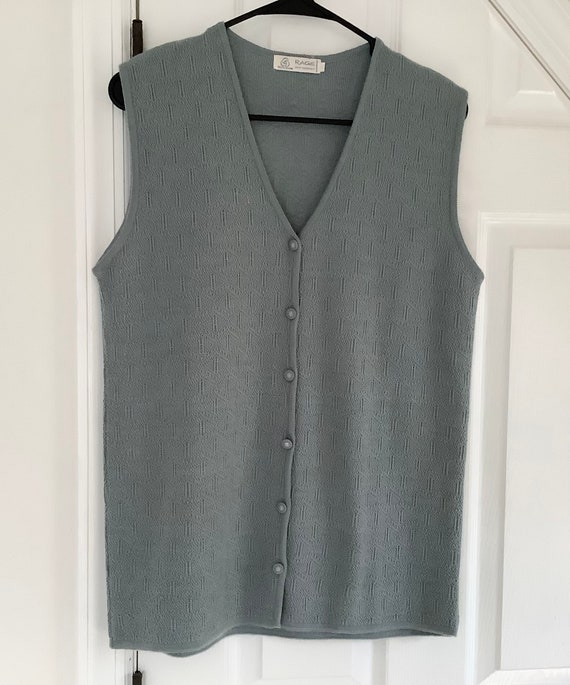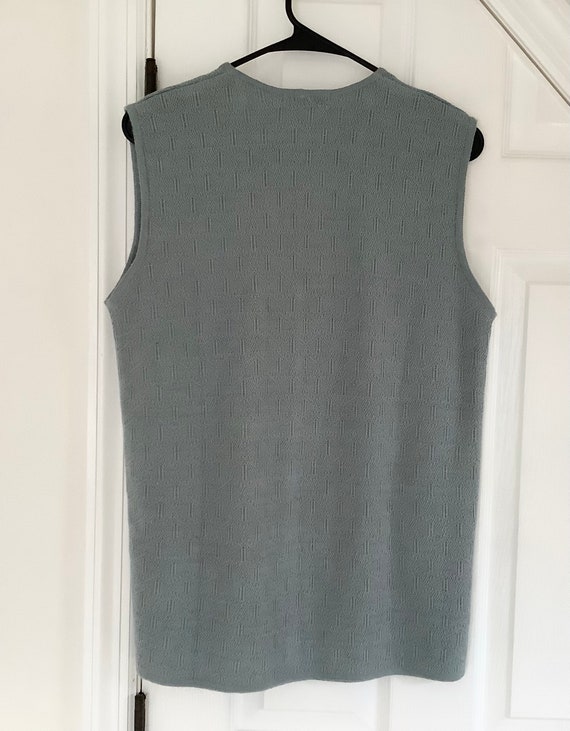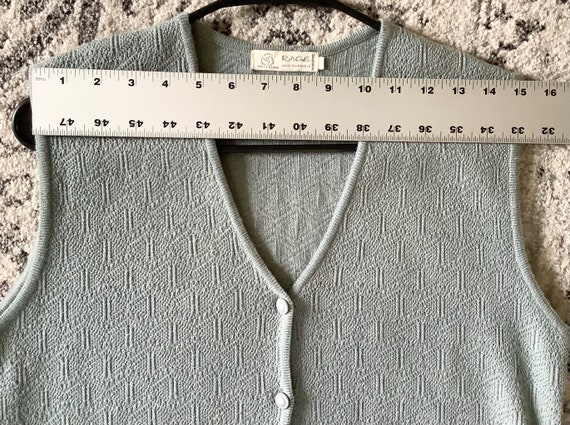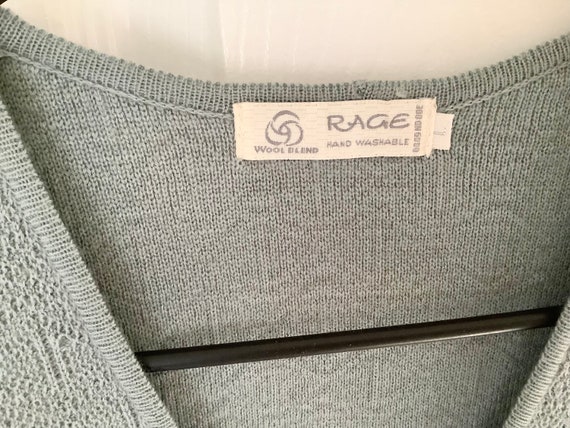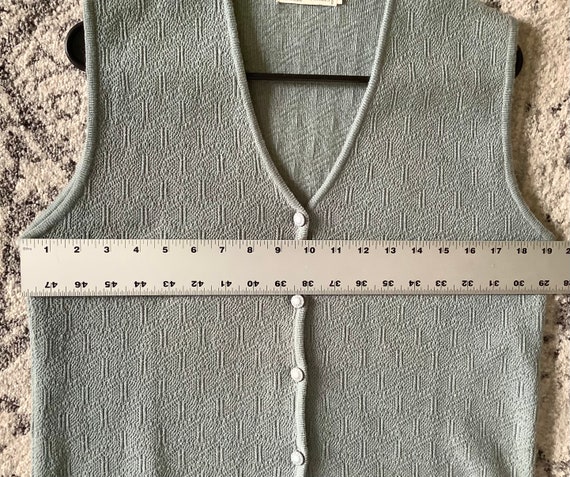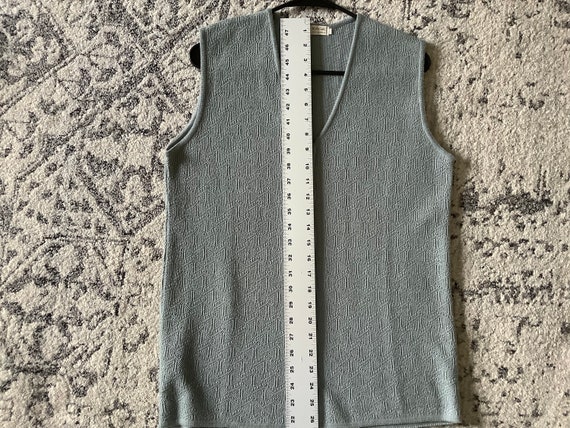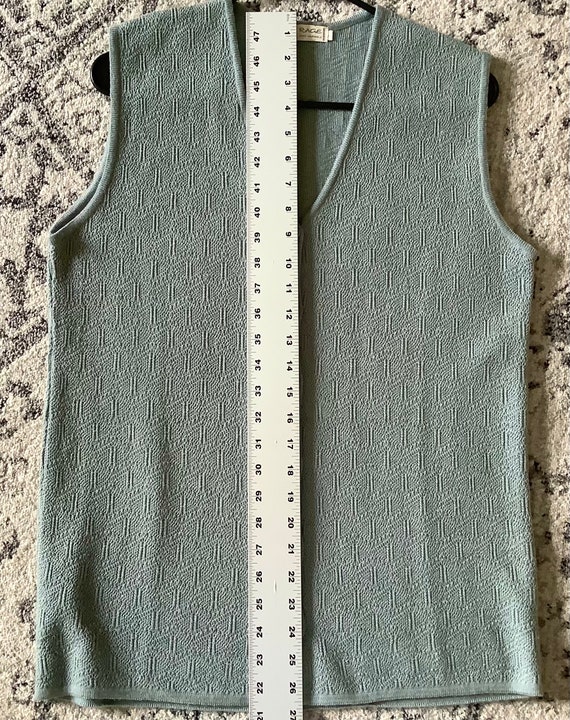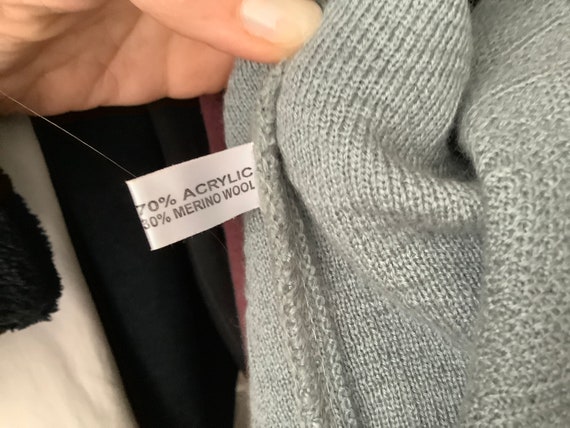 A longer ladies sweater vest, I believe from 80's or 90's
Great condition, see photos for measurements.
It is blue-green with some gray, a hard to describe color but very pretty.
Geometric pattern.
Covered buttons.
Merino wool and acrylic.
Label says wool blend, hand wash and I have hand washed it, so its ready to wear!