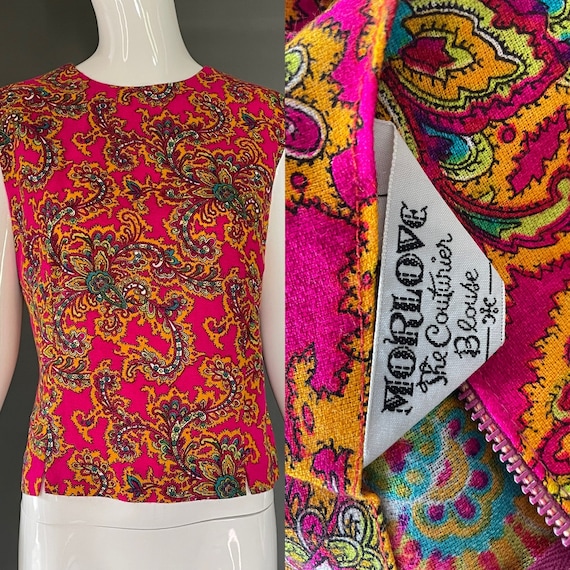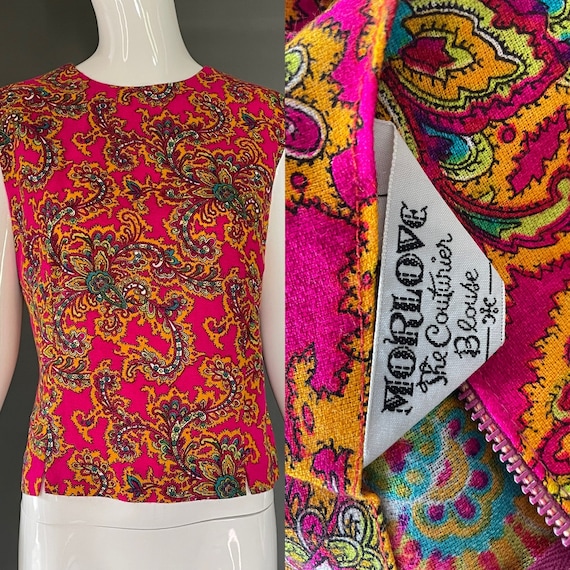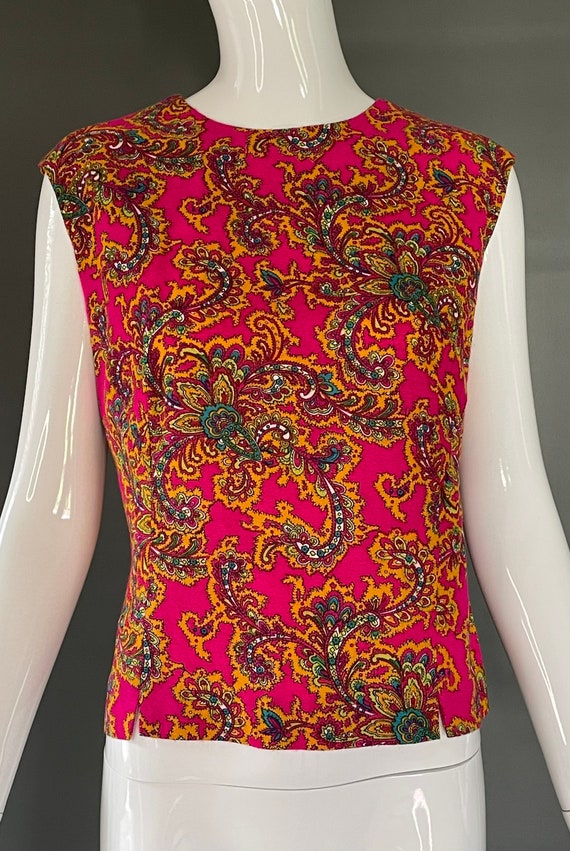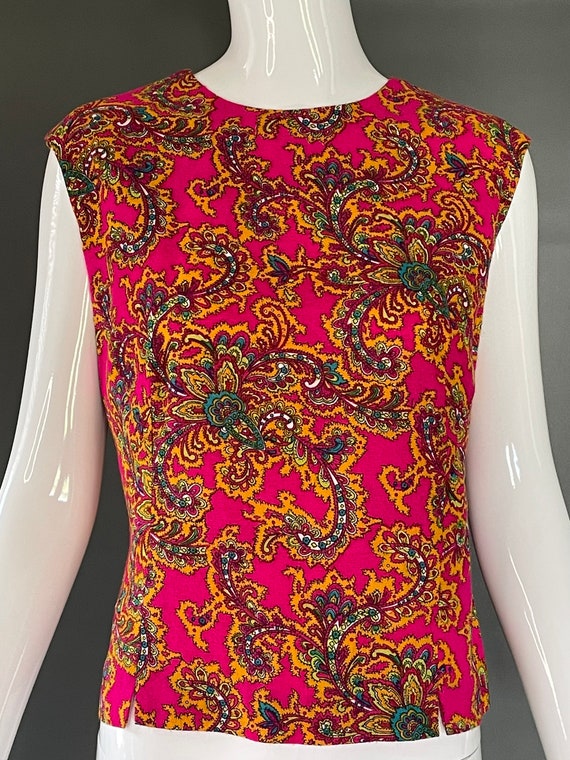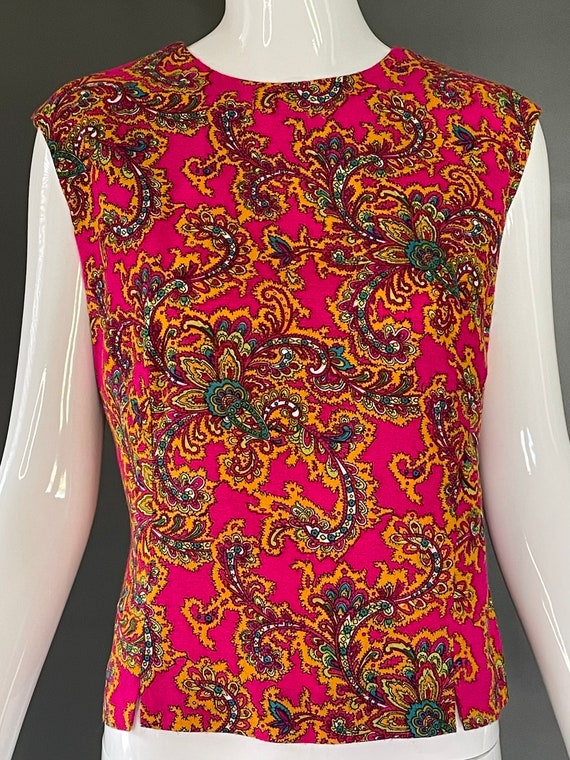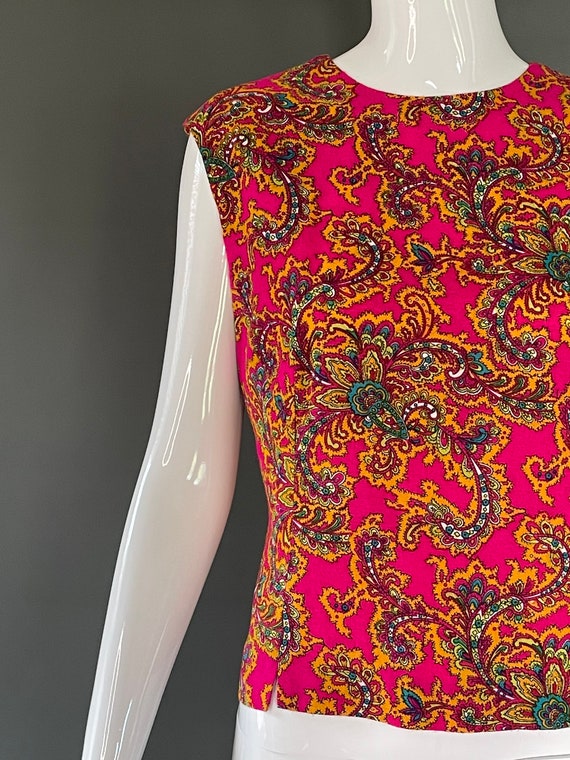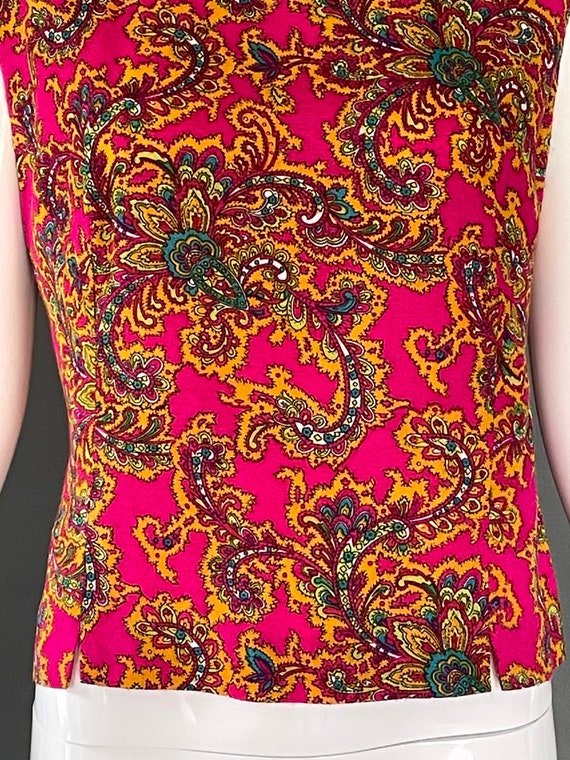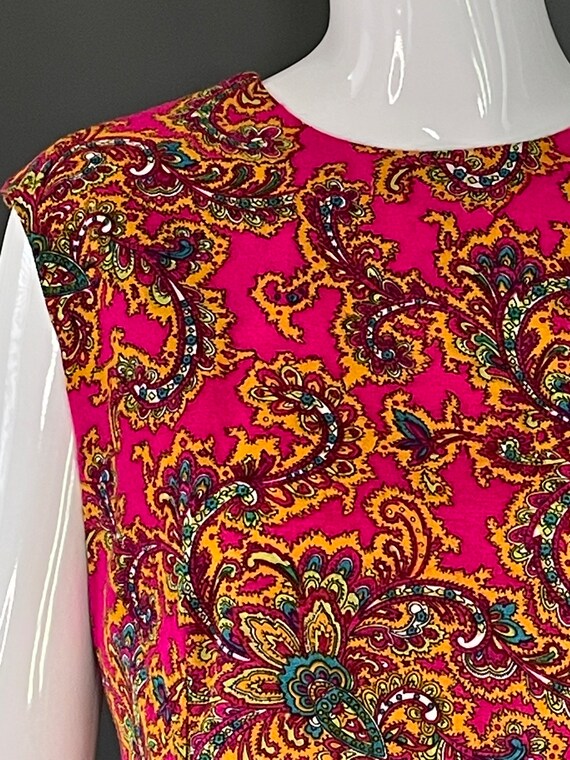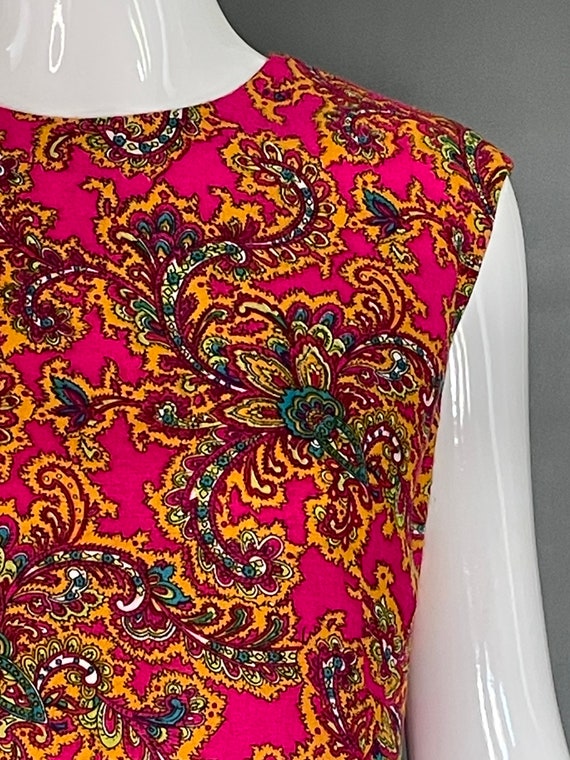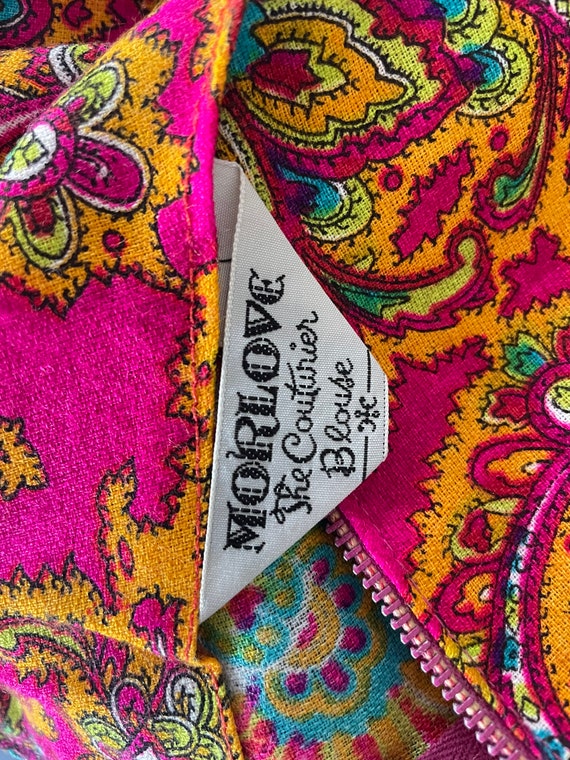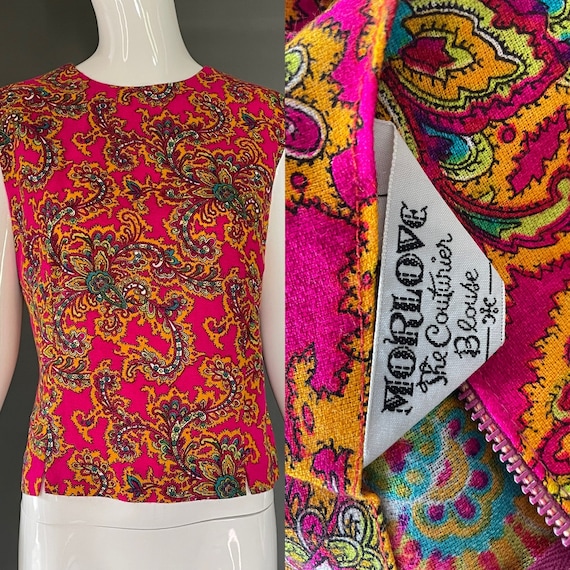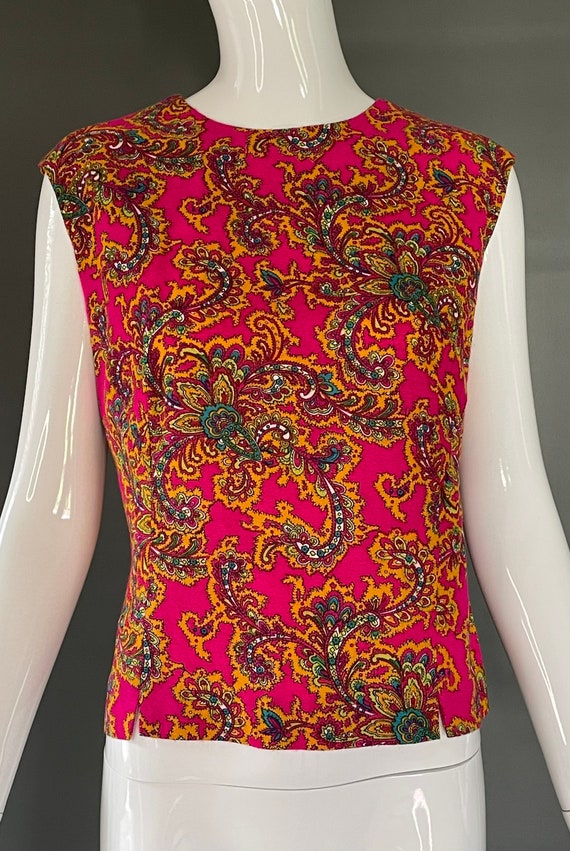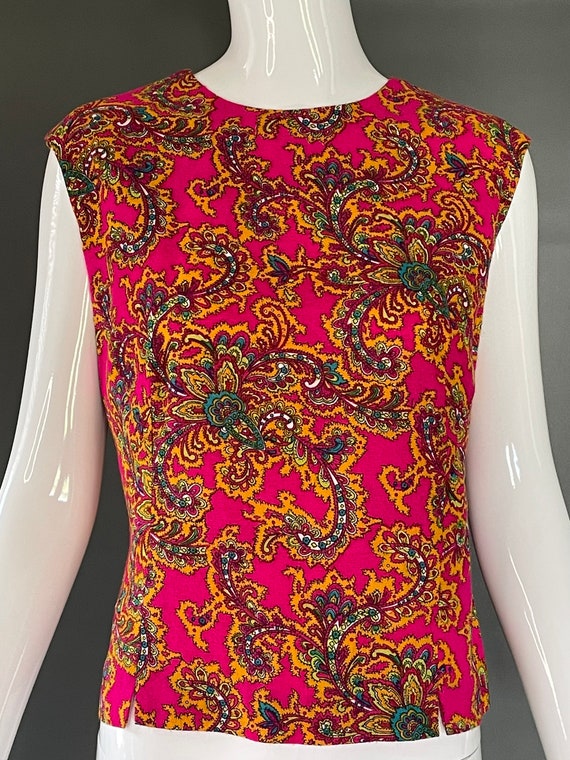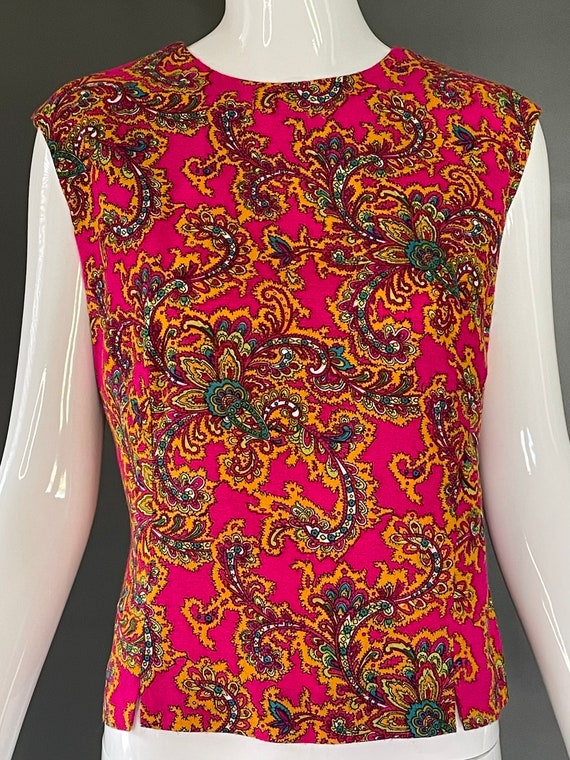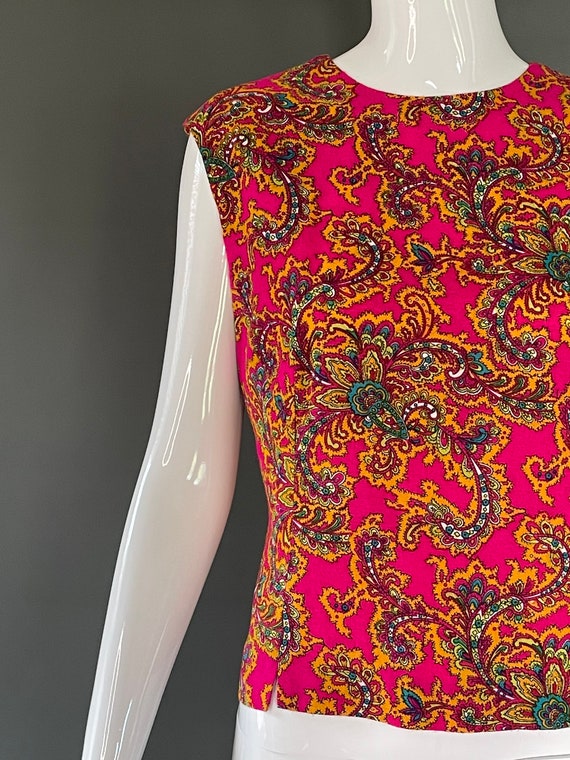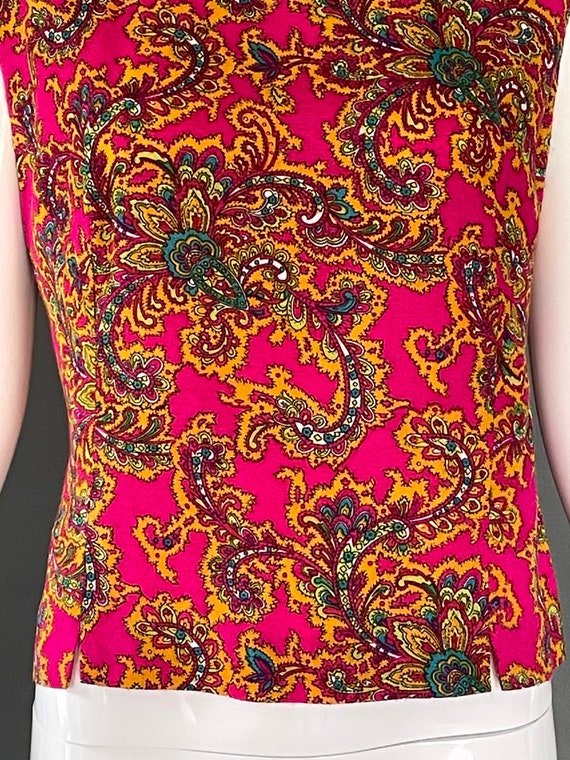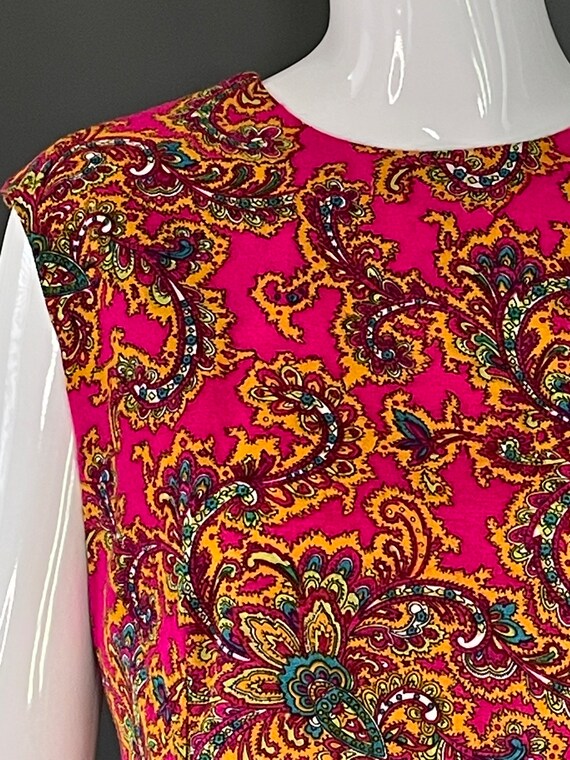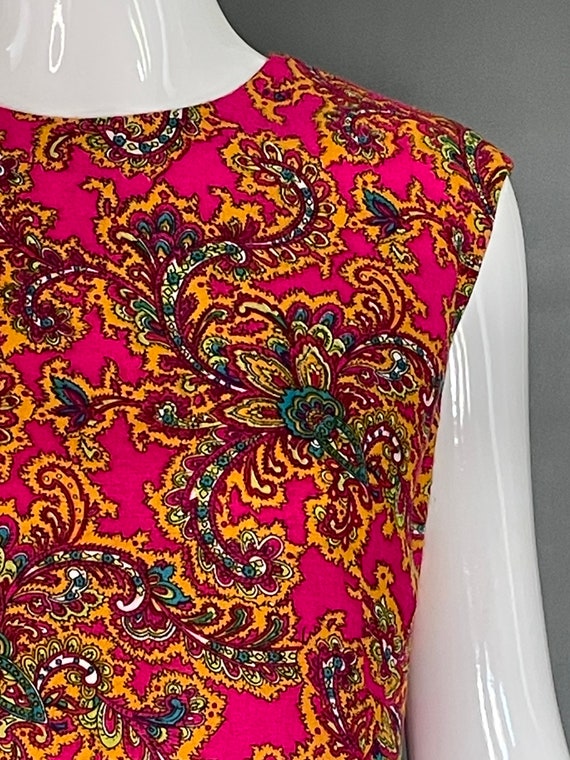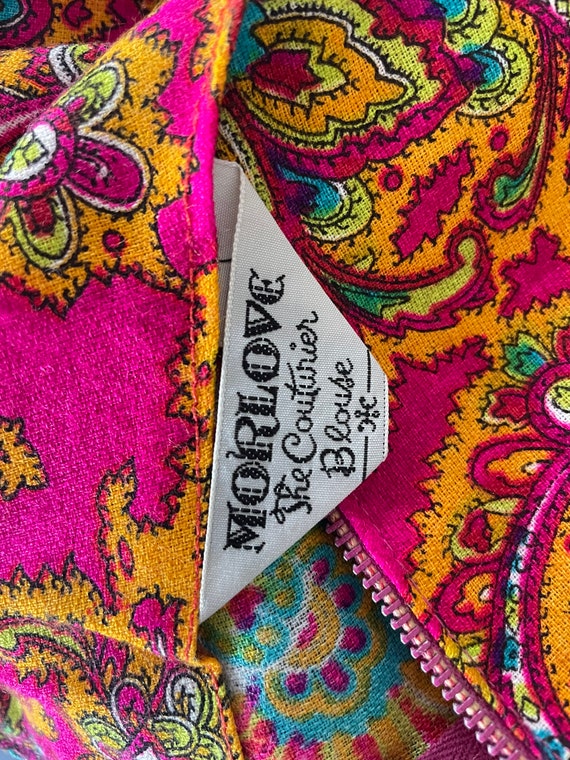 True vintage item description:
Gorg vintage 60s bright pink paisley print top blouse.
Sleeveless, metal zip up back.
Cutest Morlove label.
The top measures bust 38 waist 32.
The fabric feels a lightweight wool.
In excellent condition. No stains.
We value and appreciate your business and we prove it!
Please enjoy our customer satisfaction guarantee.
Much love!