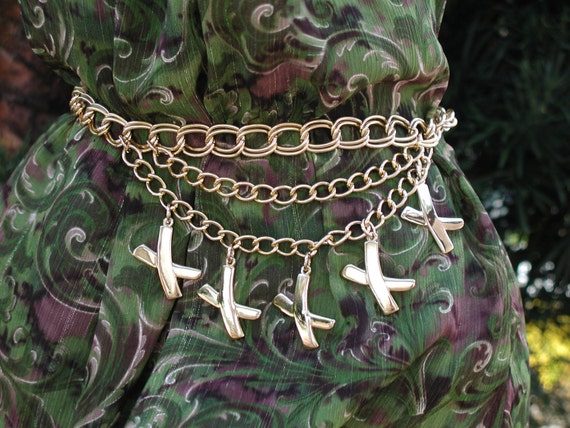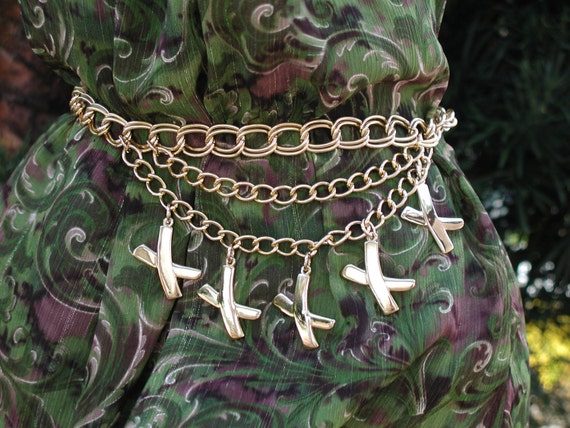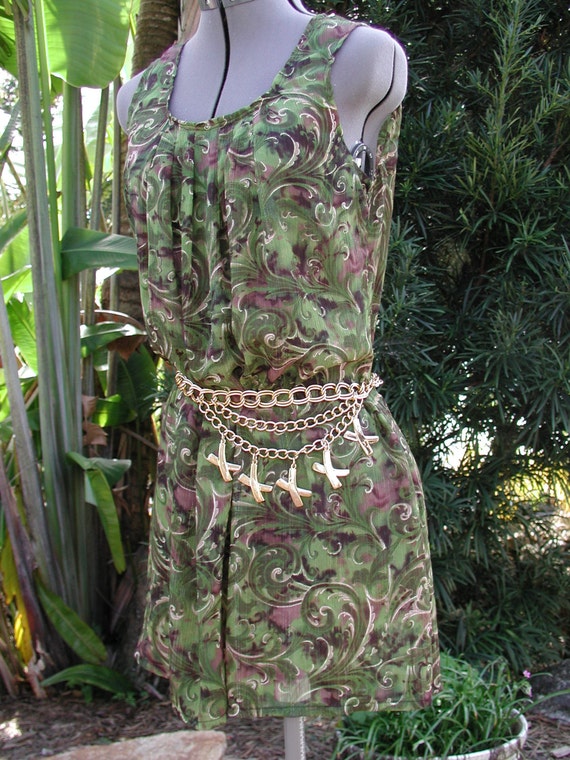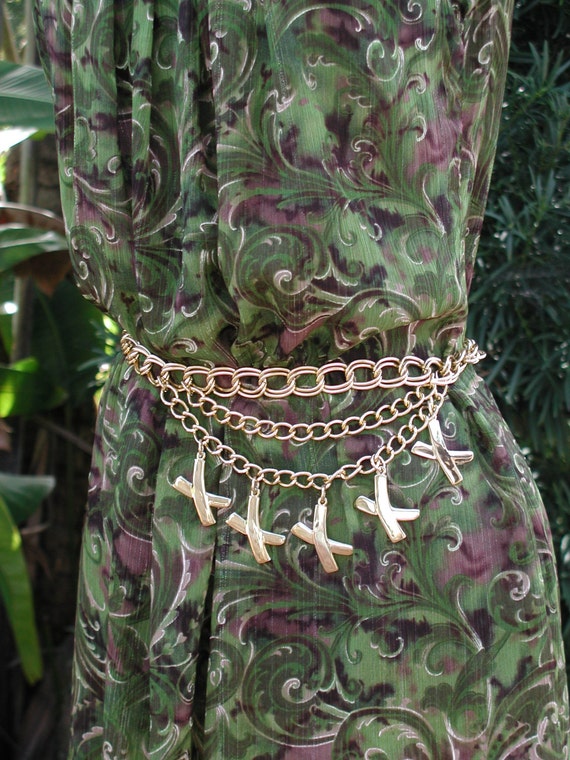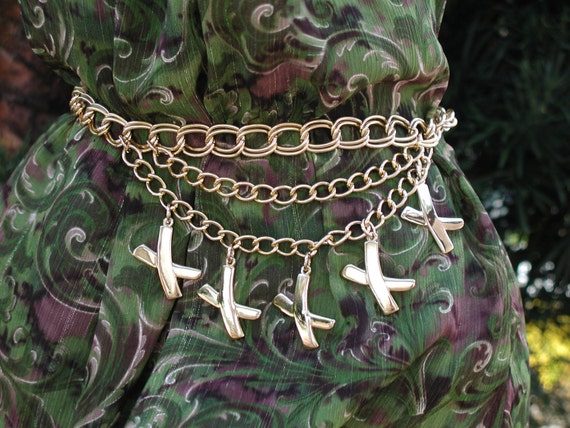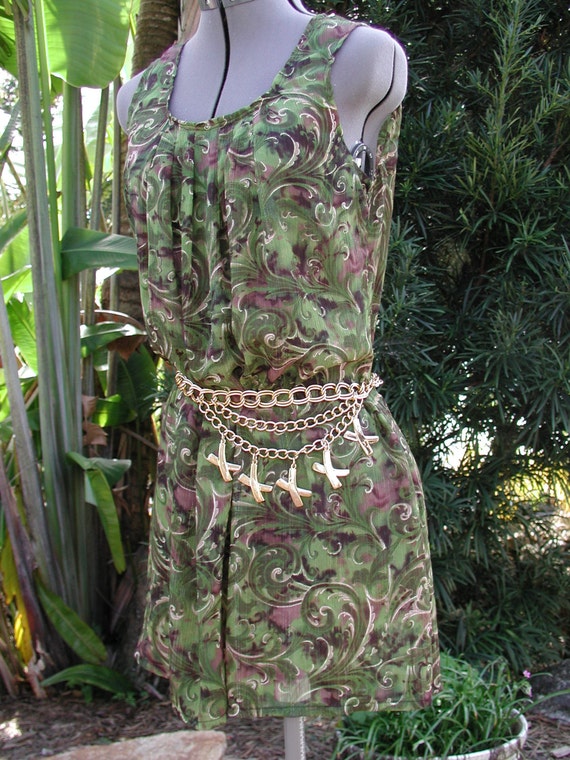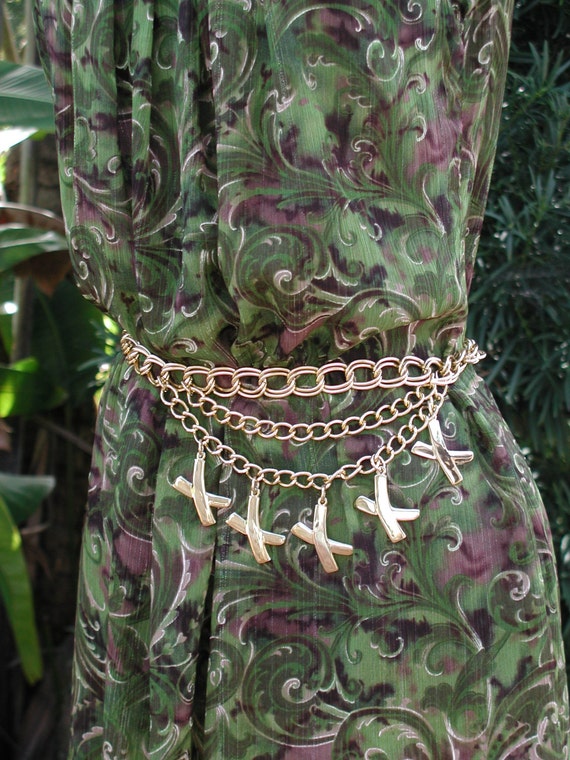 Gold Chain Belt Gold Tone Kisses for you to rock your fashion!
Sure to stand out in this Polished Gold Tone Modern X's Chain belt.
Size Small adjustable gold tone clip to to different looks!
33" inches of medium size chain links in gold tone doubled and a total of
39" inches with smaller chain link extensions and ends with an extra Kiss!