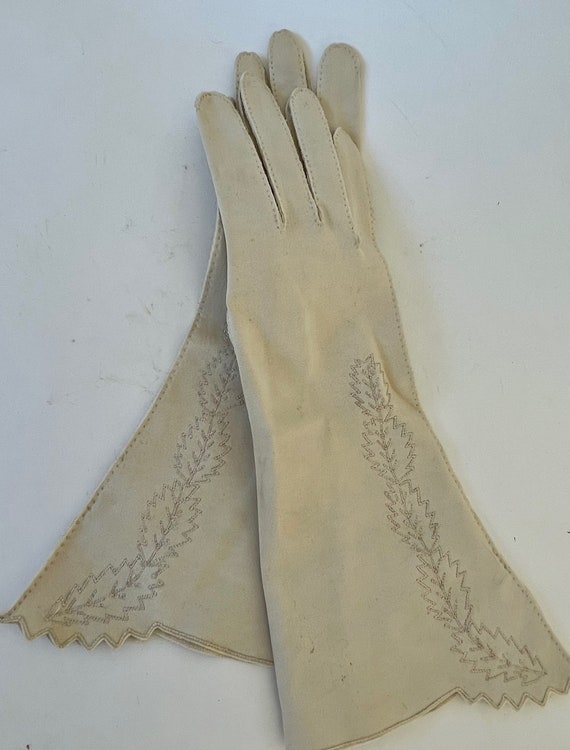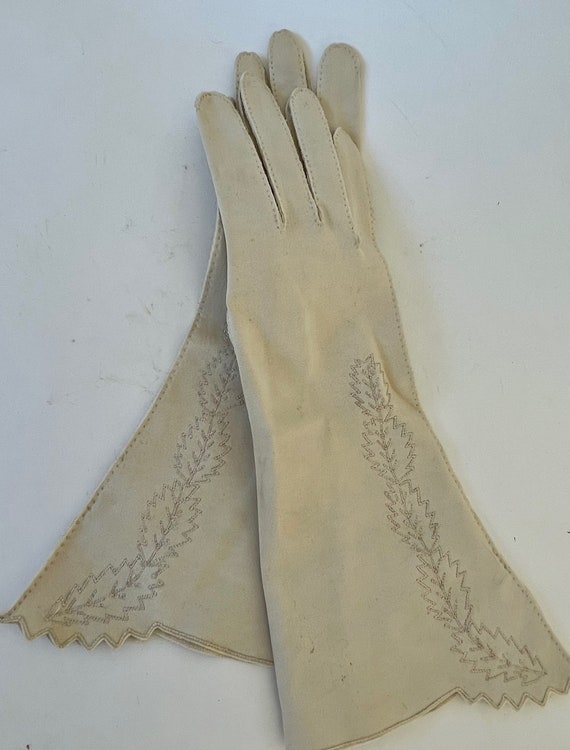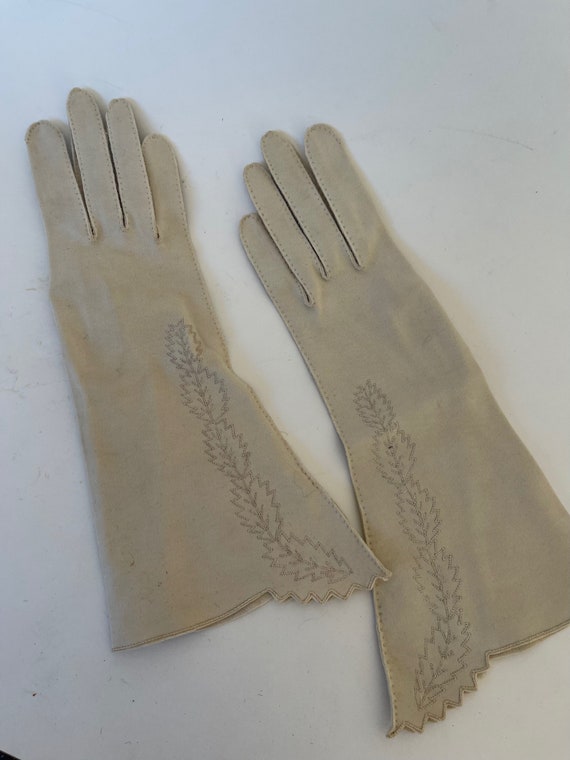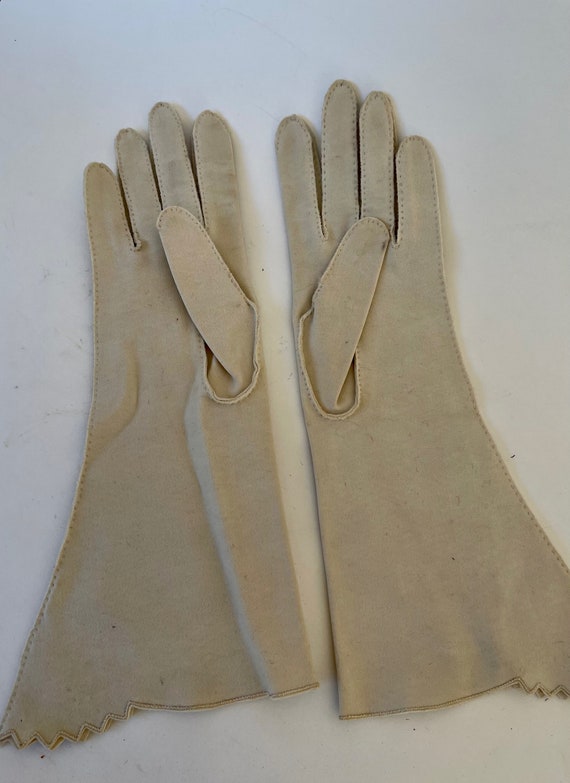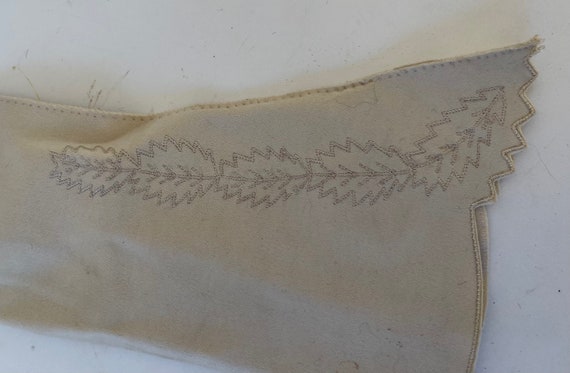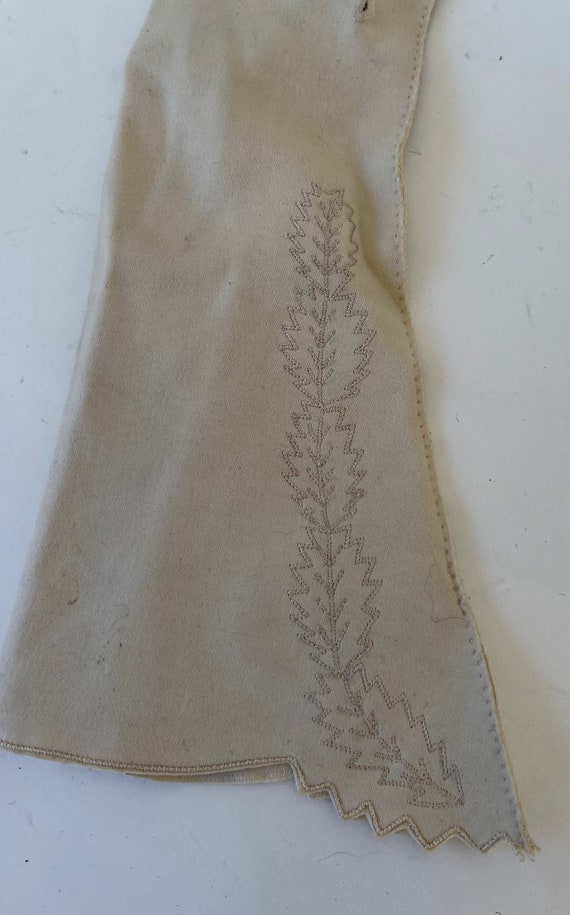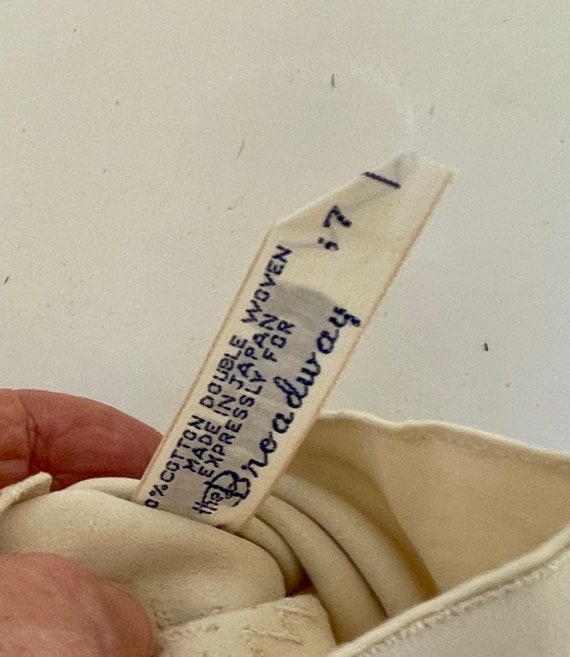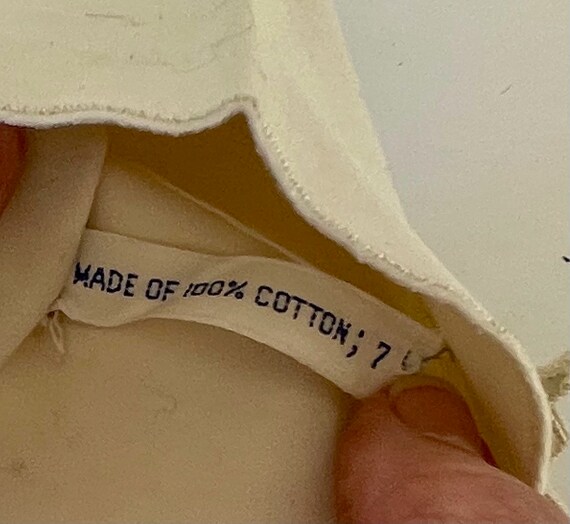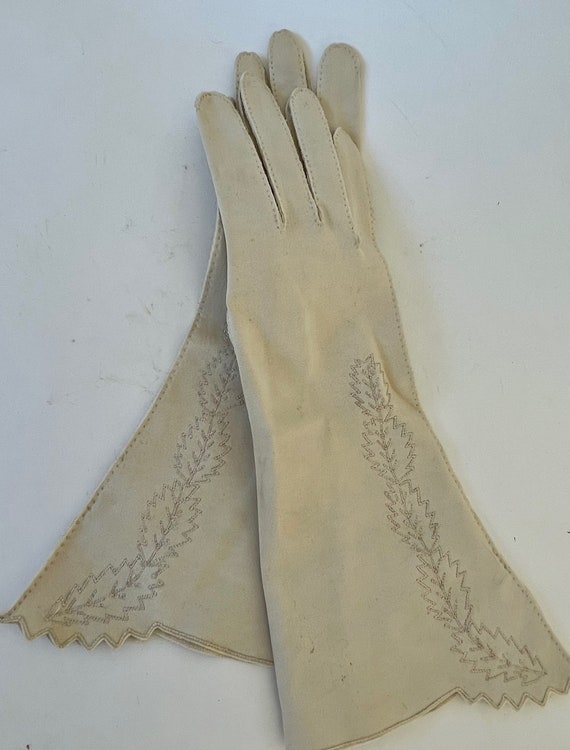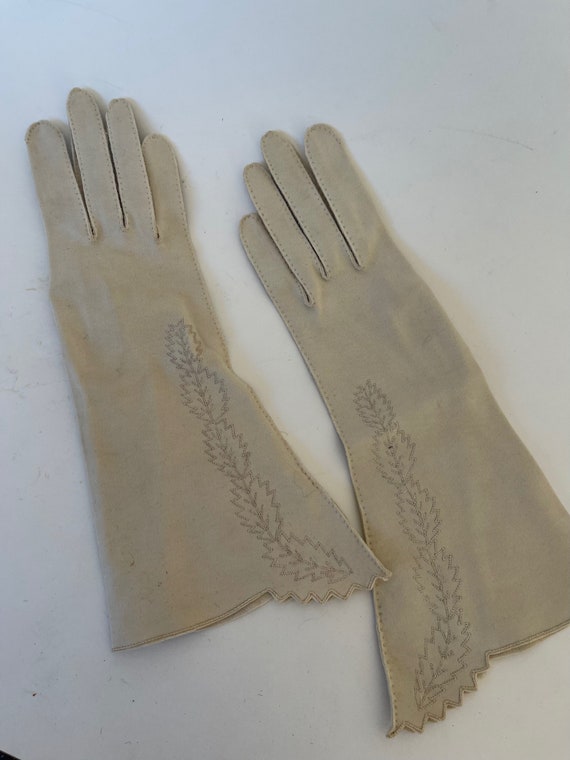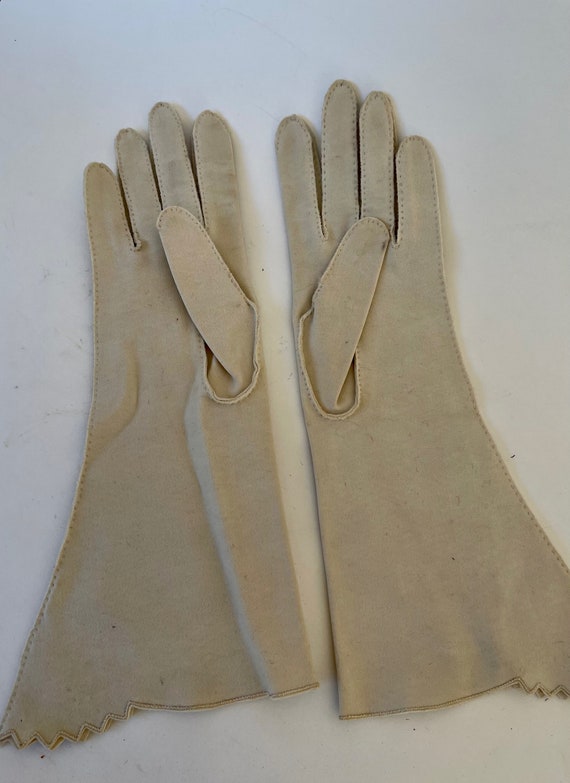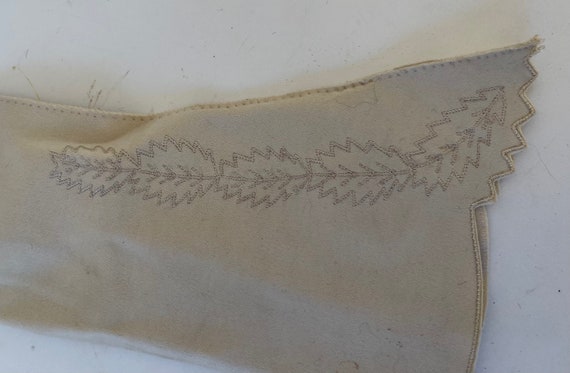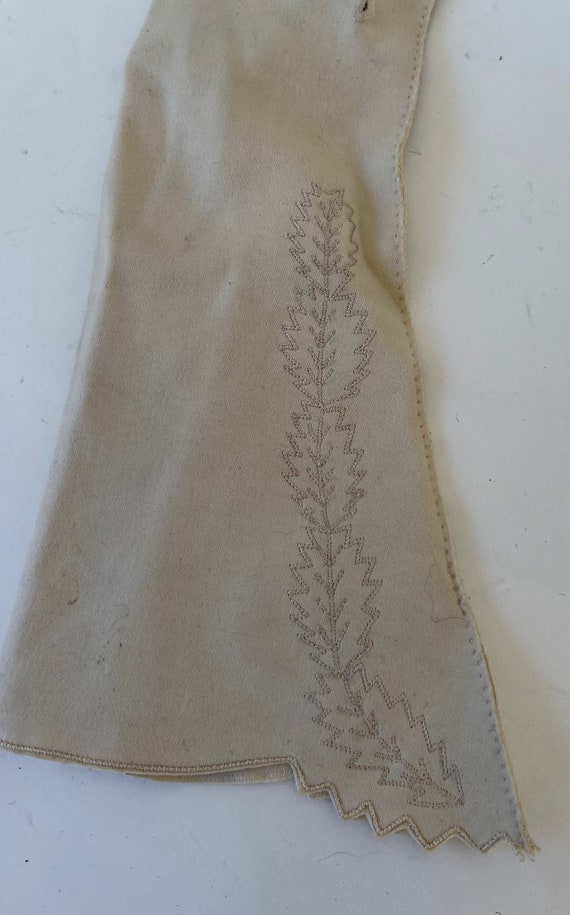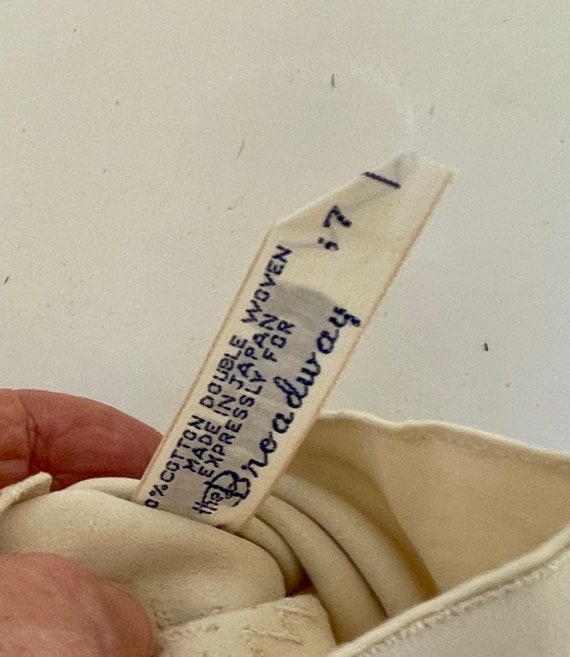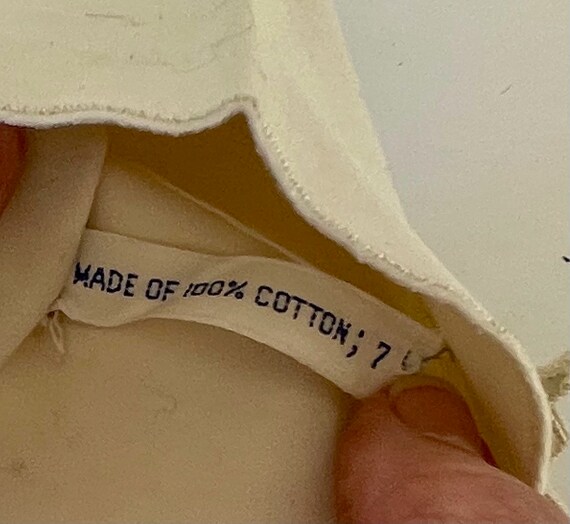 These exquisite gloves are an off-white color. They have such a unique shape and a beautiful embroidered design. They go to about mid-forearm.
I believe the tags inside show they are a size 7.
The tags say:
100% Cotton Double Woven
Made in Japan
Expressly for
The Broadway
7
And the other one says:
Made of 100% Cotton, 7
These gloves are in amazing condition. There are no condition issues.