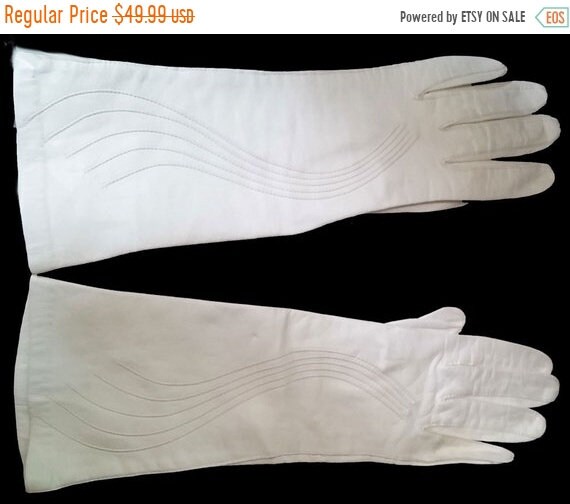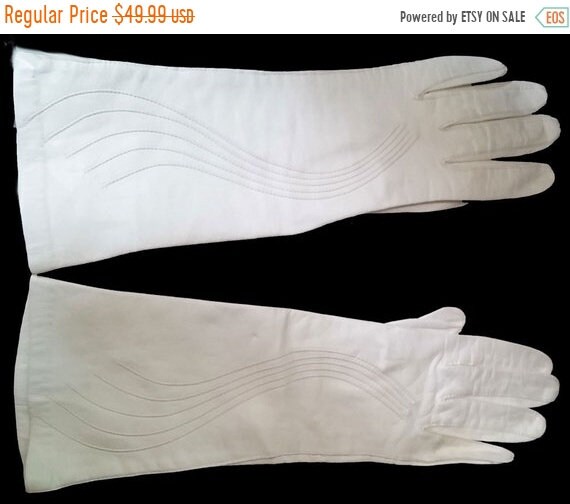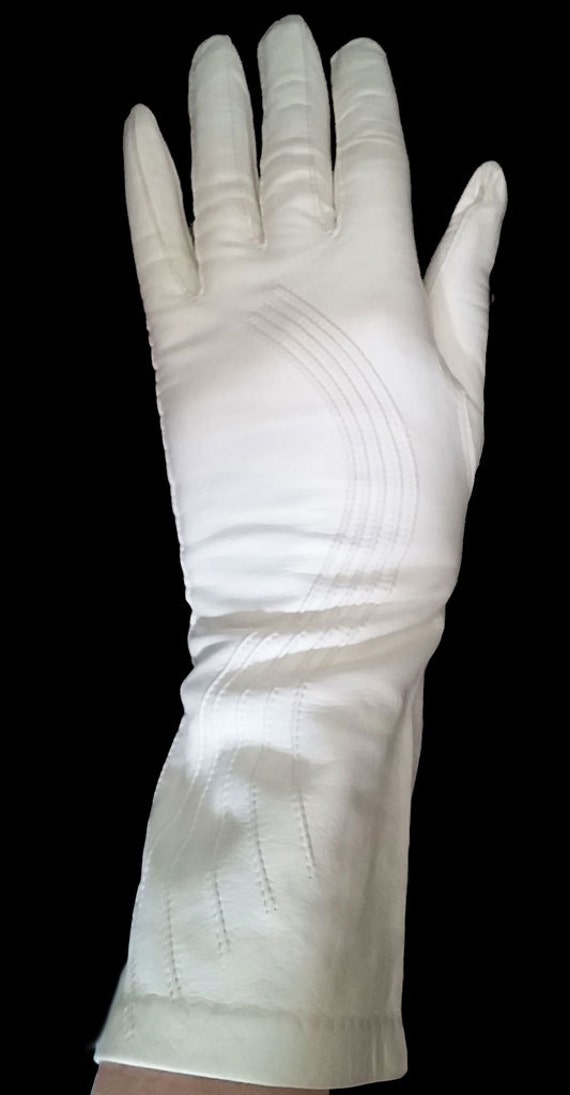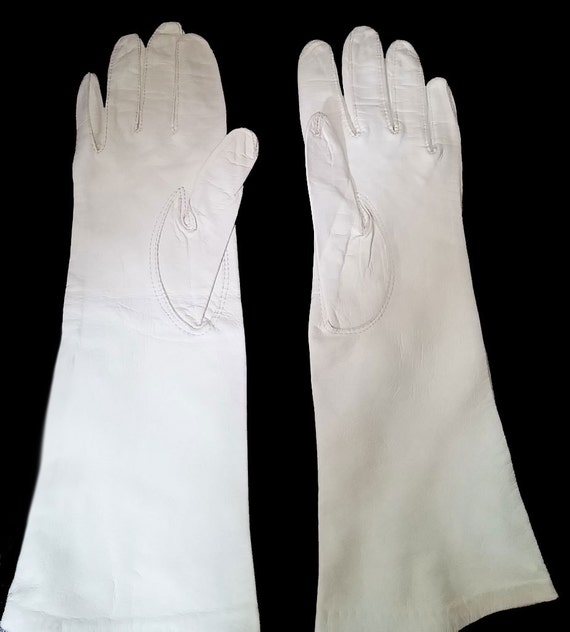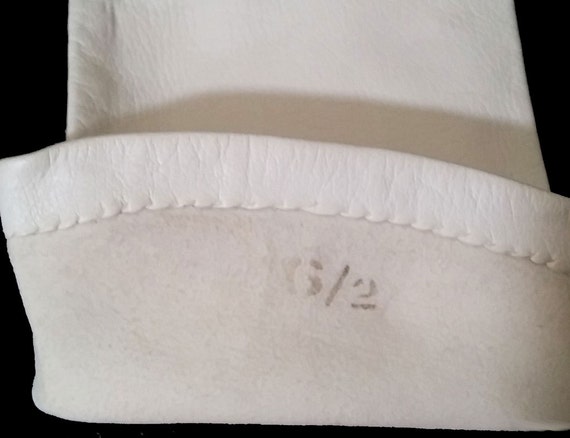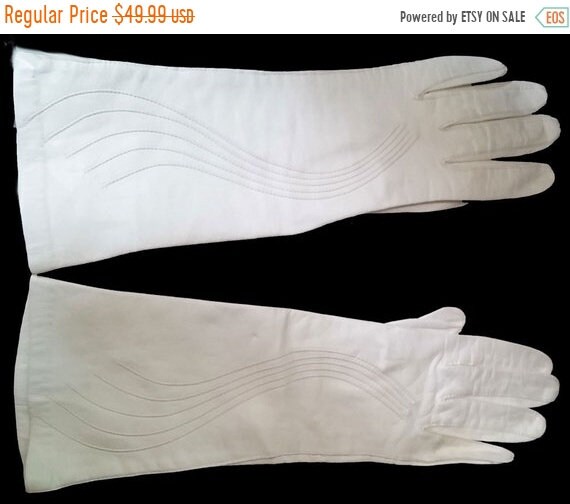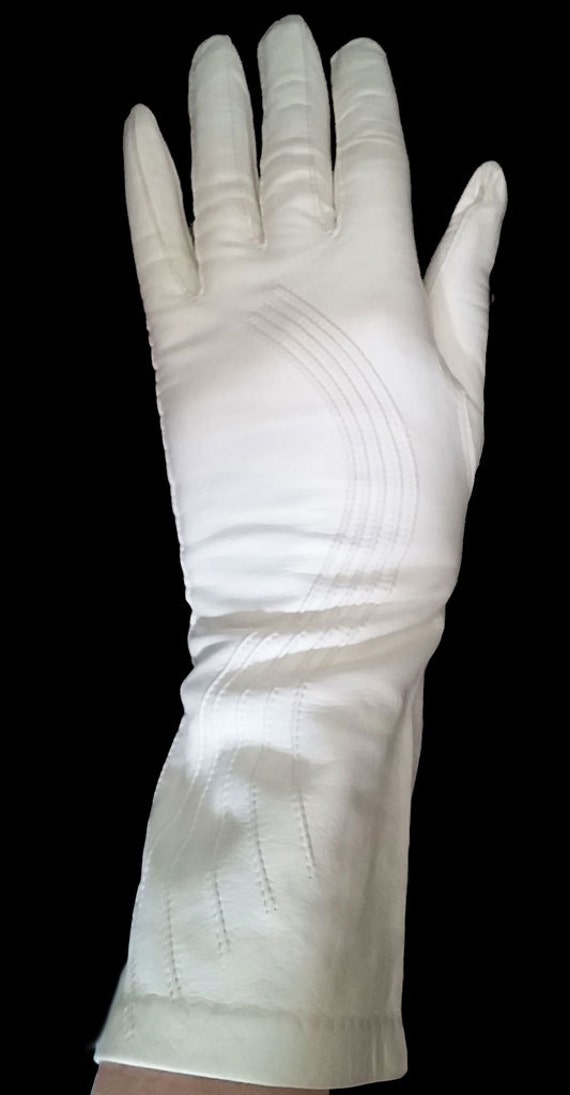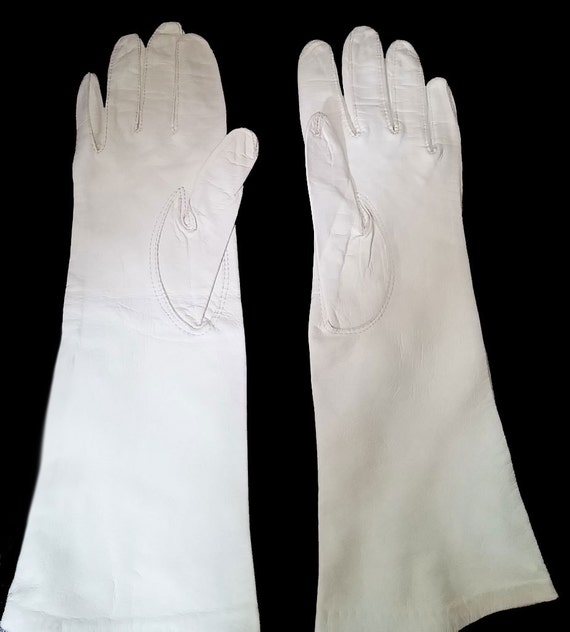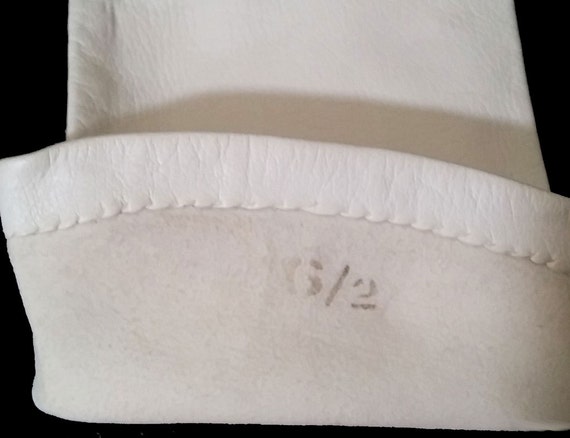 EASY LAYAWAY IS AVAILABLE
Original Price $89.99
An elegant vintage '50s / early '60s pair of off white leather gloves adorned with 5 rows of swirl stitching.
The size inside the glove is 6-1/2 & I wear that size & they fit me although one has to "work them on" as we were told when growing up which means "put on, stretch, smooth, work on to the fingers, repeat." That is how leather gloves are put on so they are like a second skin & fit the best. They would also fit a size 6 hand as well.
They measure 11-3/4" from the top of the glove to the middle finger - 3" across the palm & 9-1/4" from…