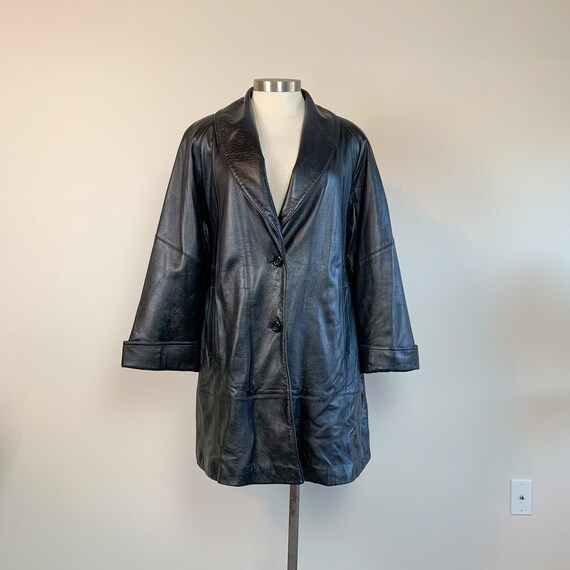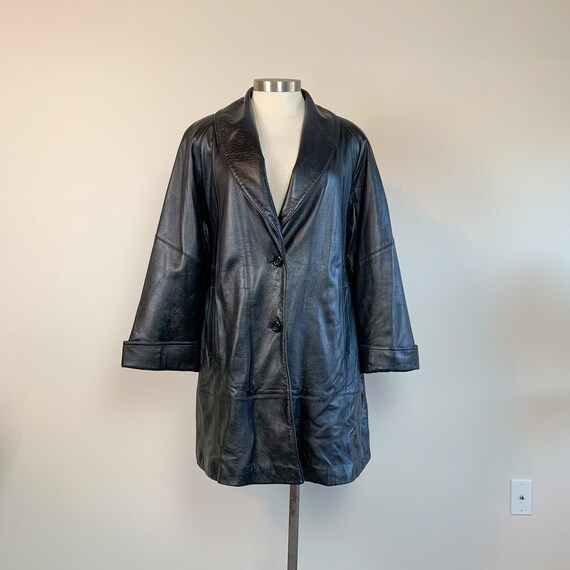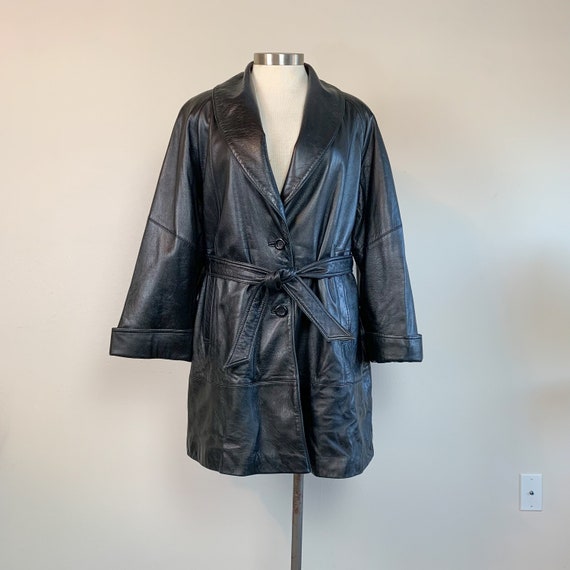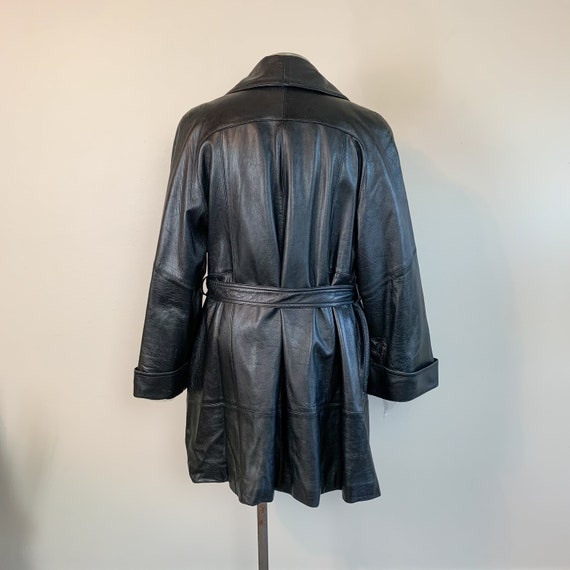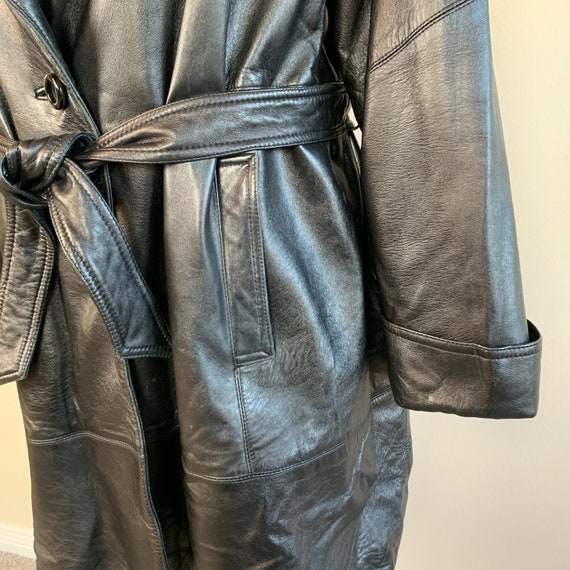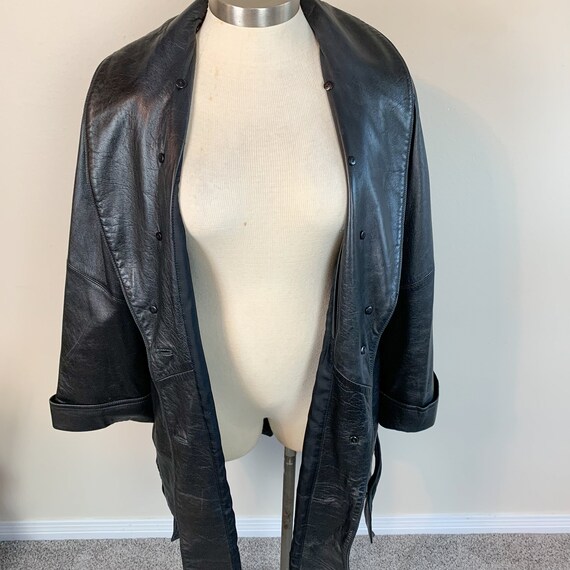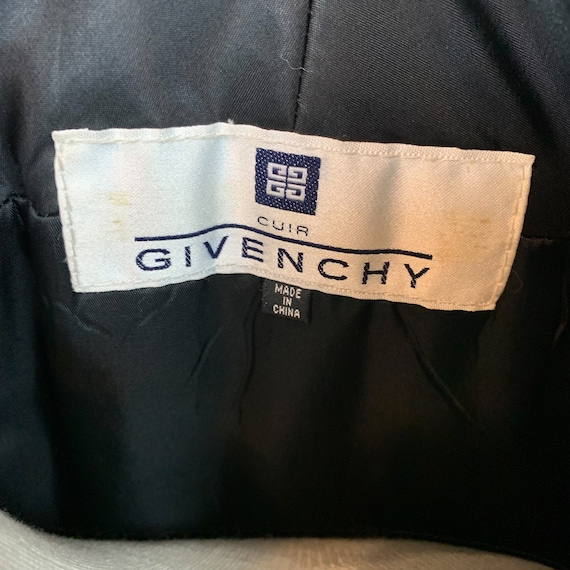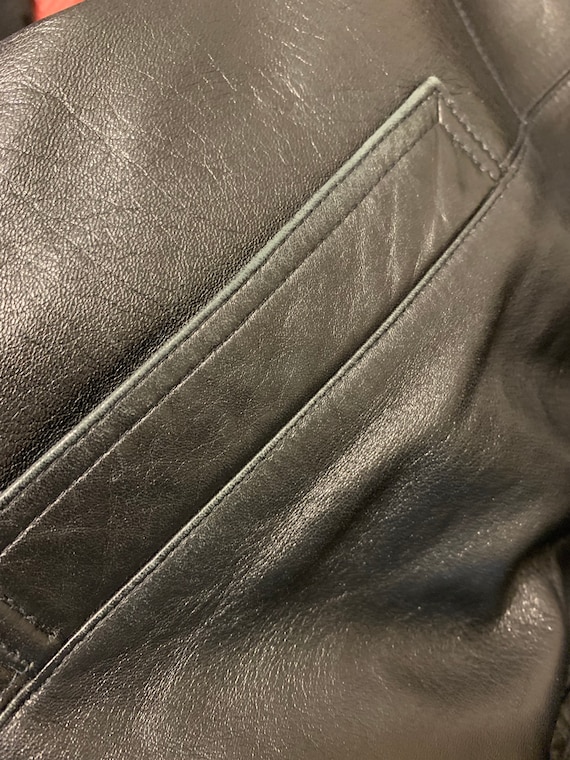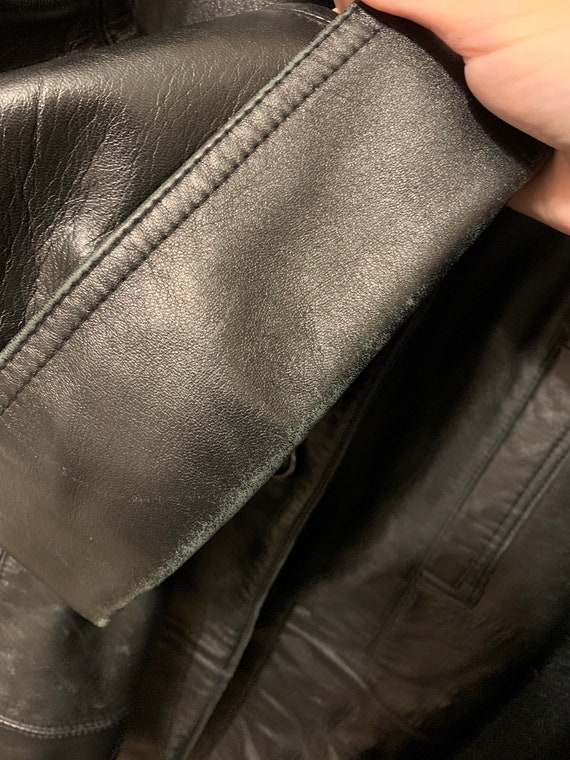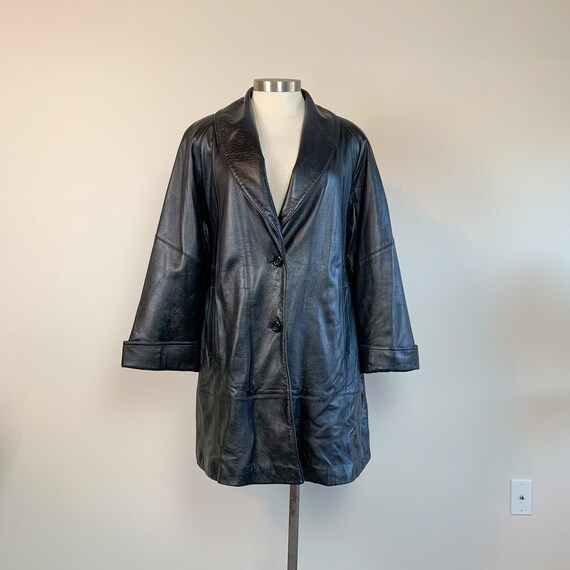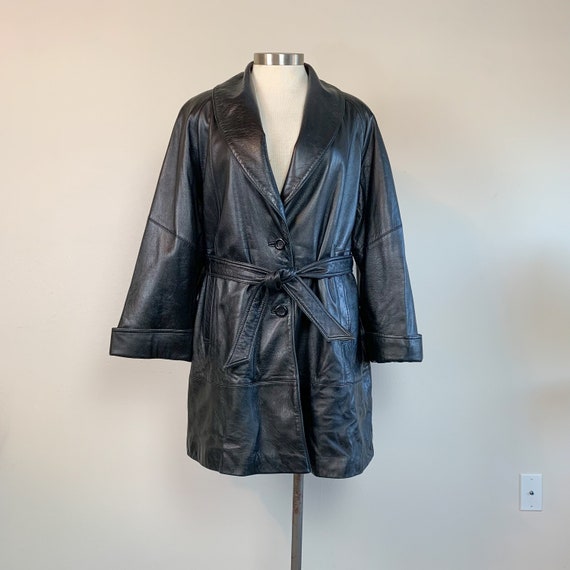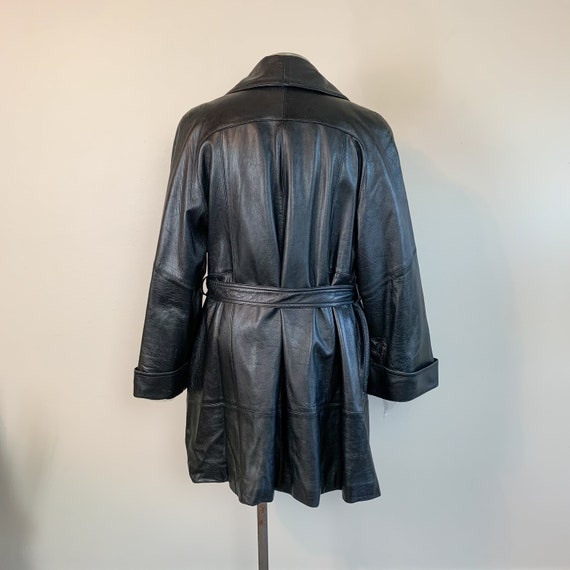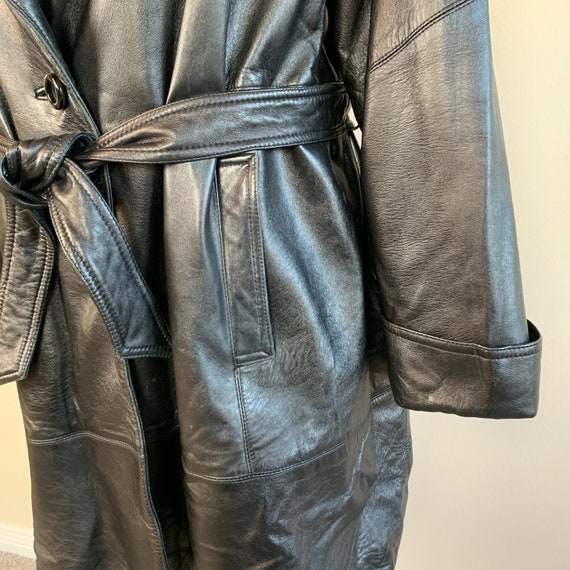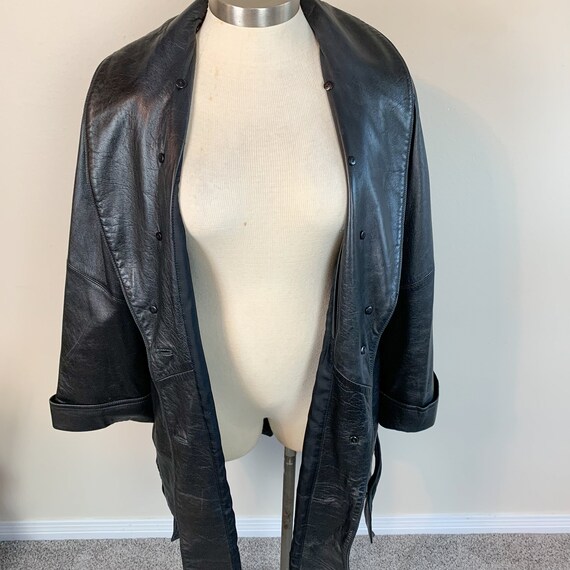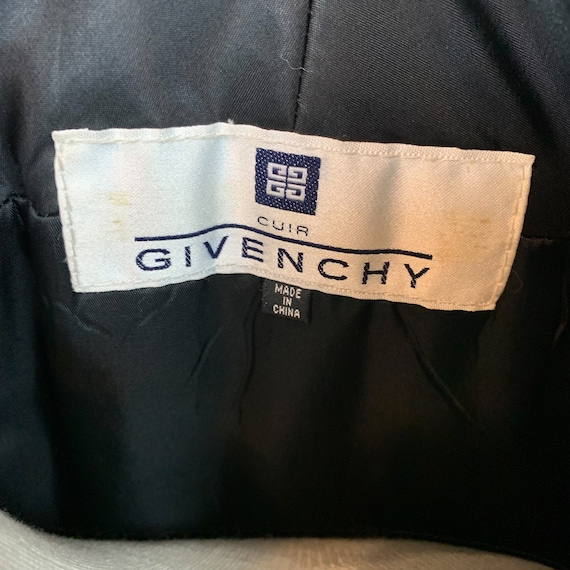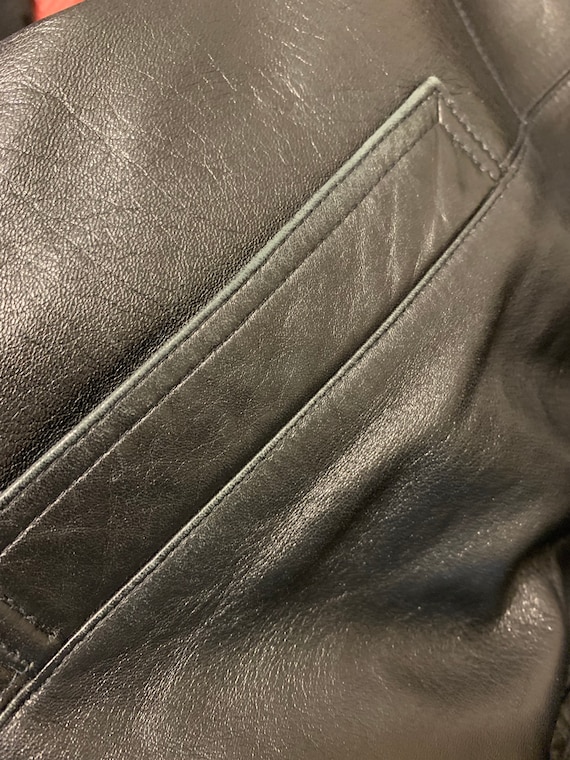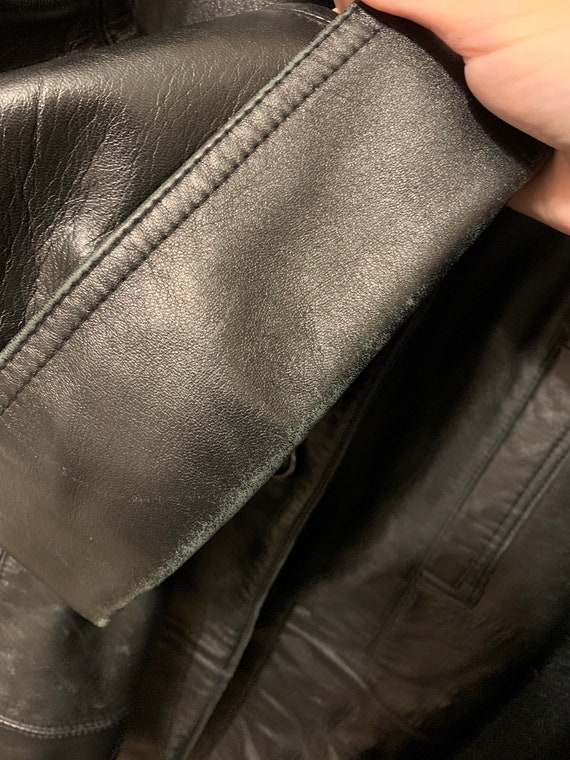 1990's leather jacket by Cuir Givenchy. Made of a beautiful supple leather, in an oversized style. This would be an excellent coat for layering! The belt adds versatility, making it so that you can wear the jacket oversized, or fitted in the waist!
This would have originally had a fur collar with it. The original buttons to hold the fur are still in place. No fur is included with this jacket.
In great condition. The leather has some wrinkle, minor scratches, and wear in it due to age, shown in images.
MEASUREMENTS Taken when closed (in inches):
Bust: 50" max
Waist: 56" max
Hips: 64" max
Jac…