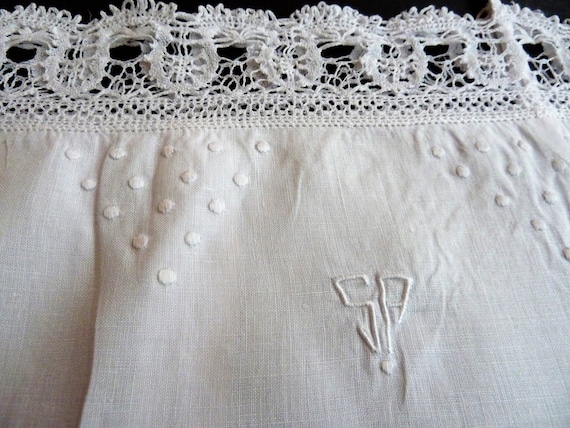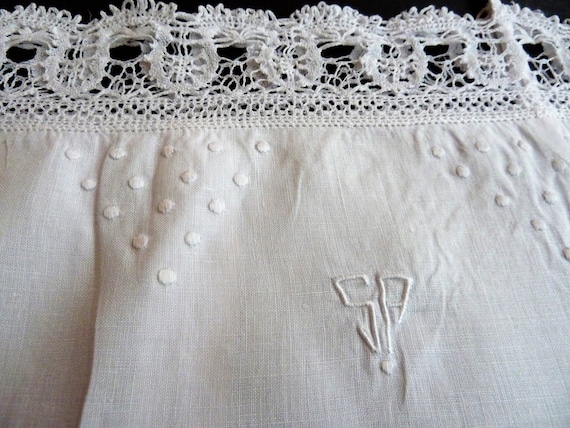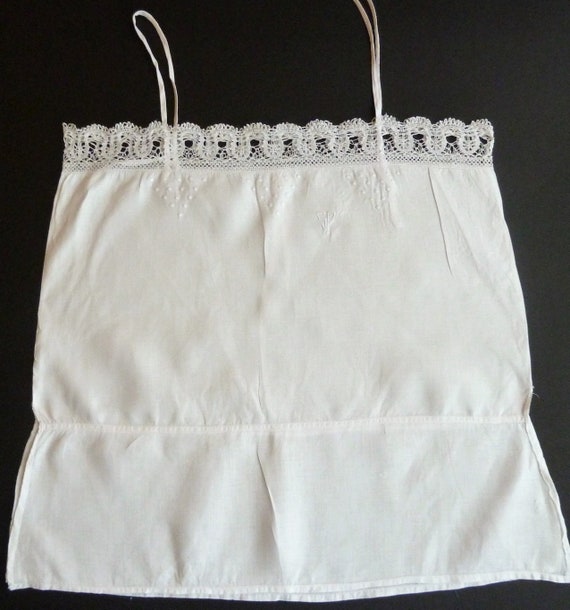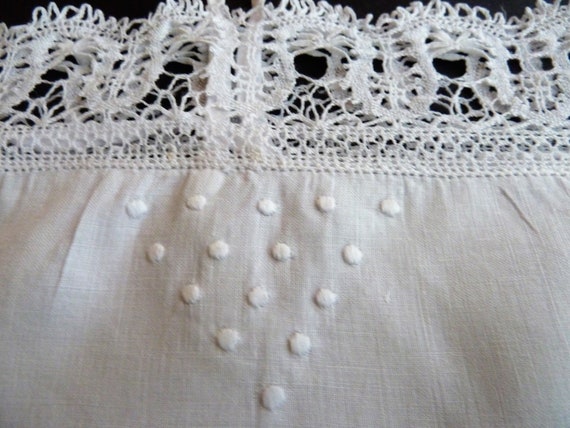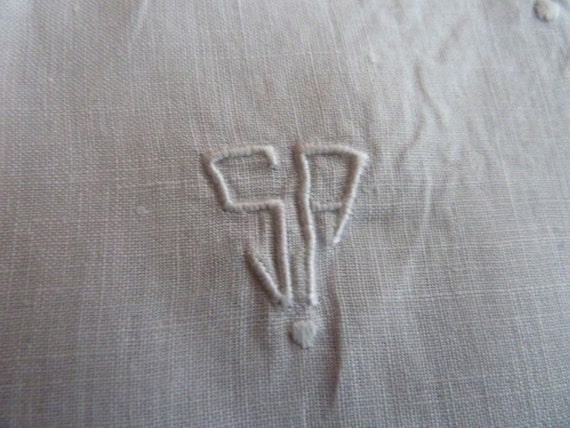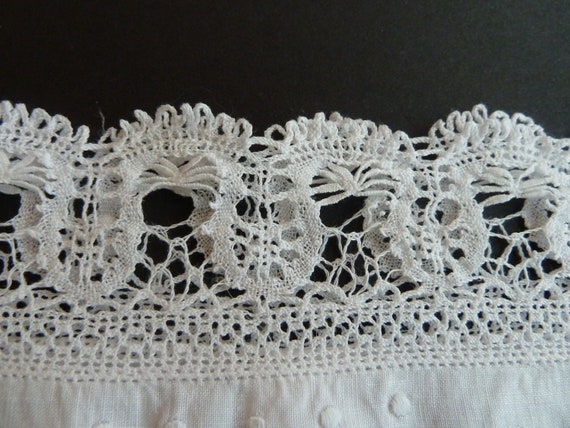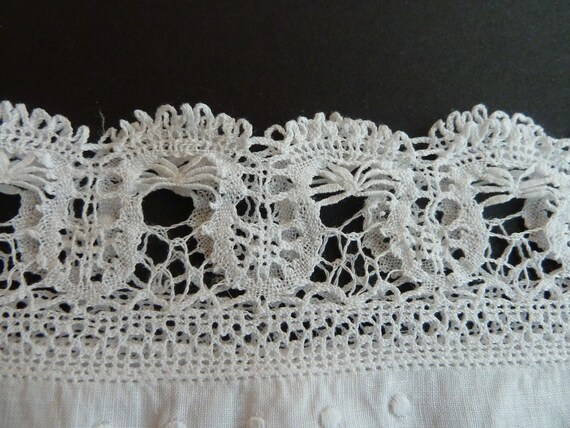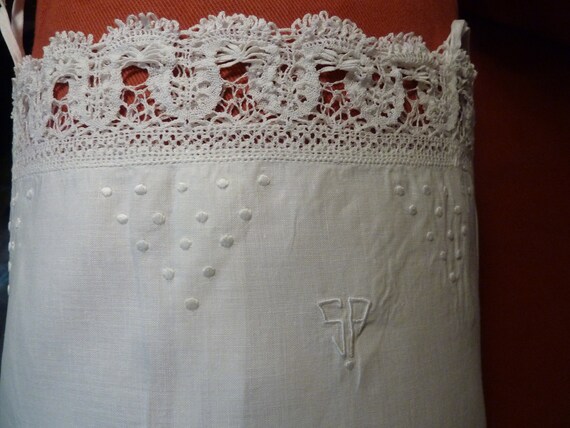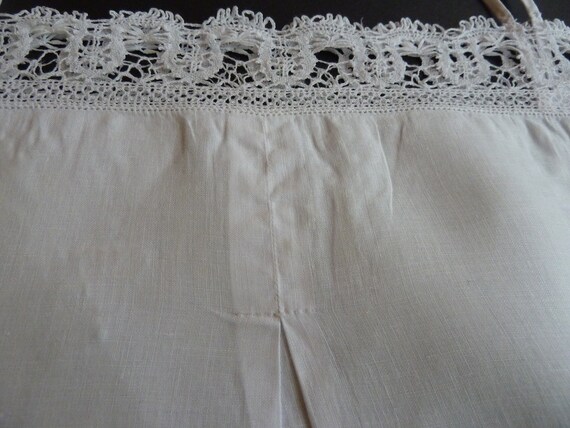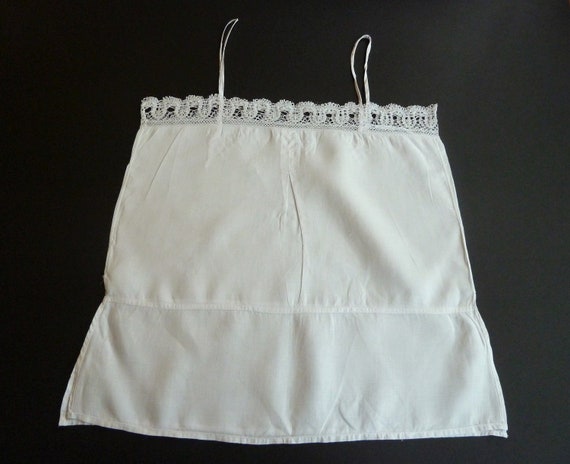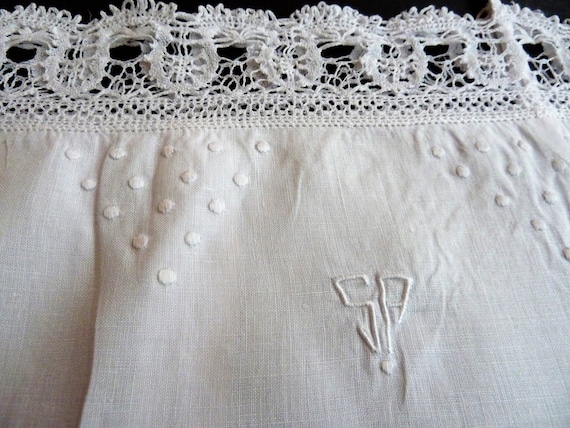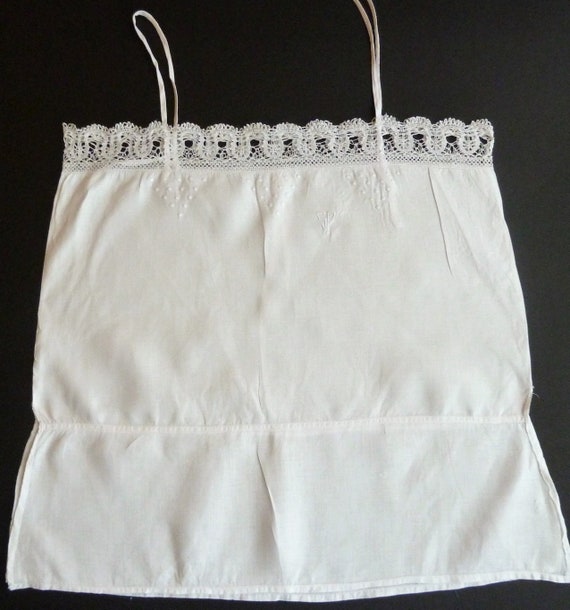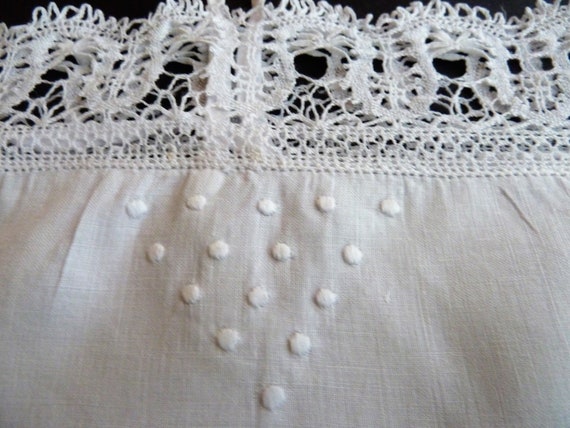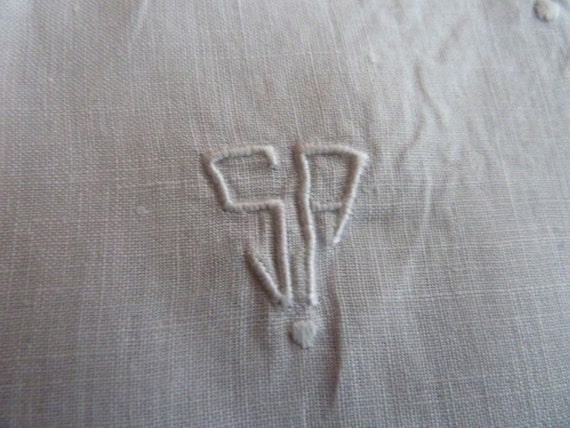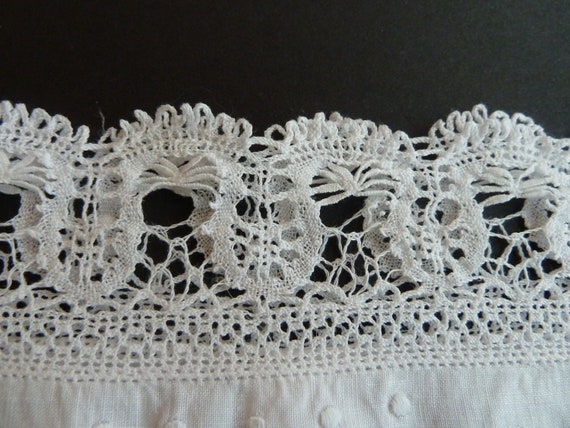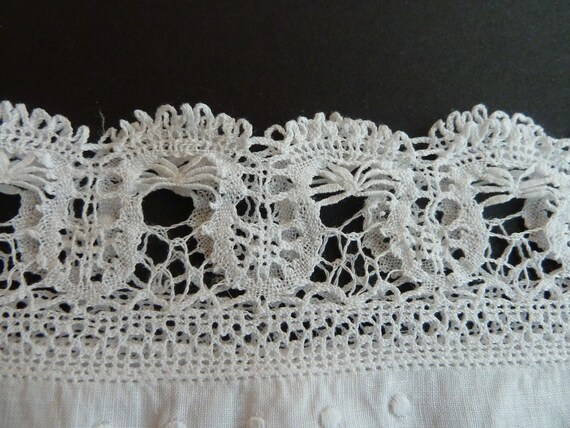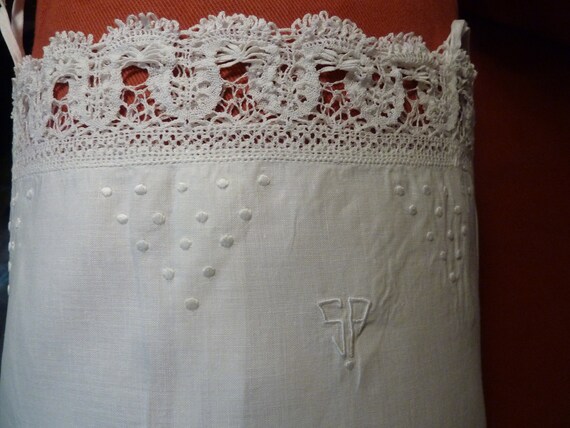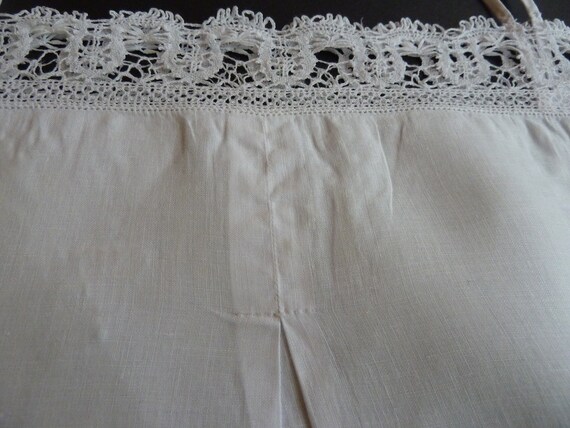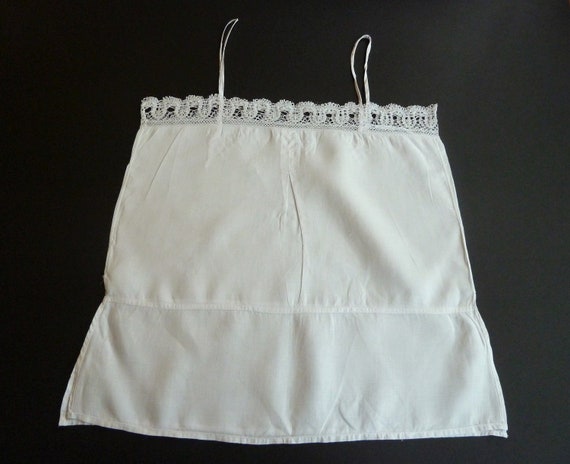 This fine linen camisole has a deep border of perfect bobbin lace.
Hand embroidered triangles of little pearls and a 1" tall Art Deco monogram of SP or SA (depending what you see) in the finest tiny stitching. The back has a little center pleat at the top. Shown in last 2 photos.
So finely made, the side seams are the smallest double French seams.
i'm sorry it doesn't photo so well to show how lovely it is in person!
Measurements are across it flat.
The lace measures 17" across
The waist seam measures 17 3/4" across
The bottom ( which is split and flares out for your hips) measures 18 1/2"…