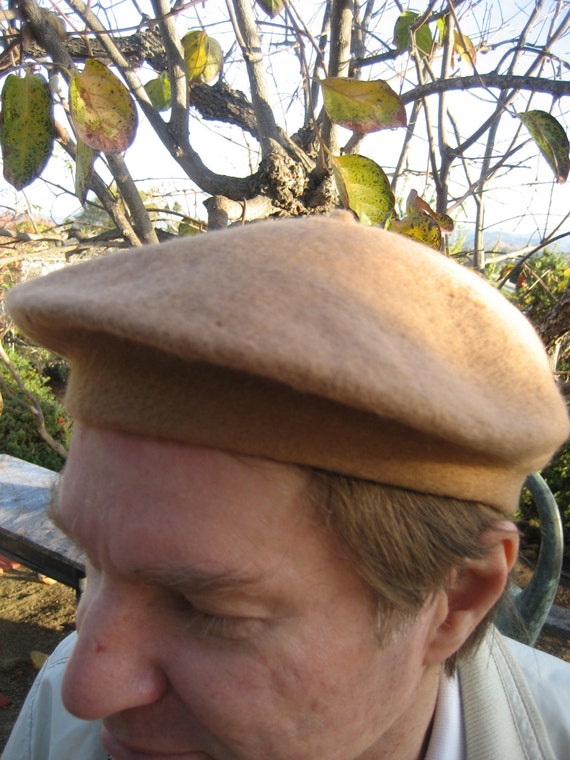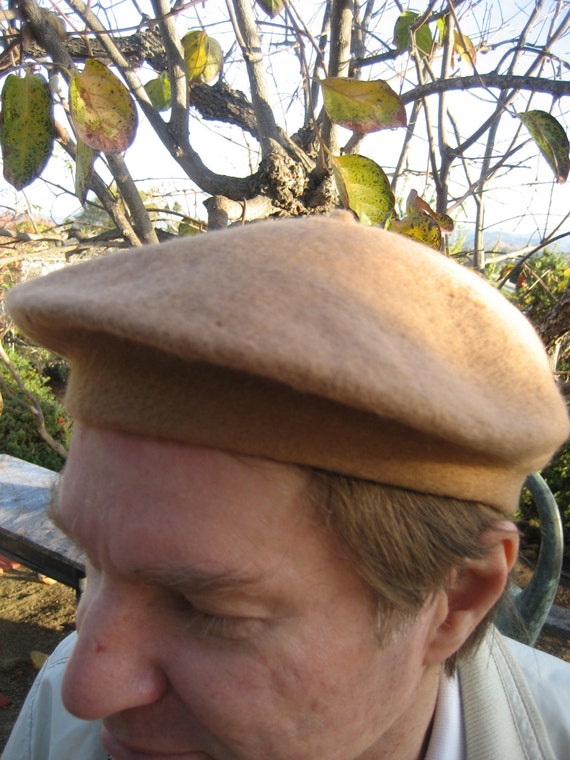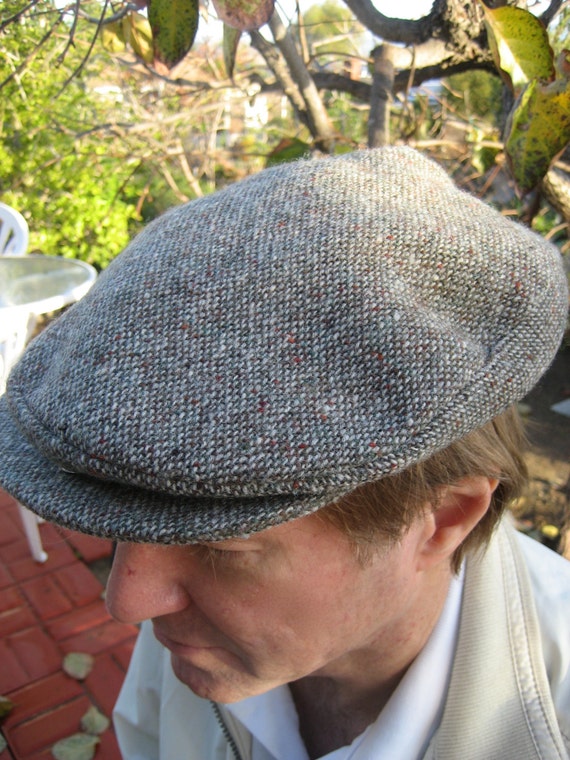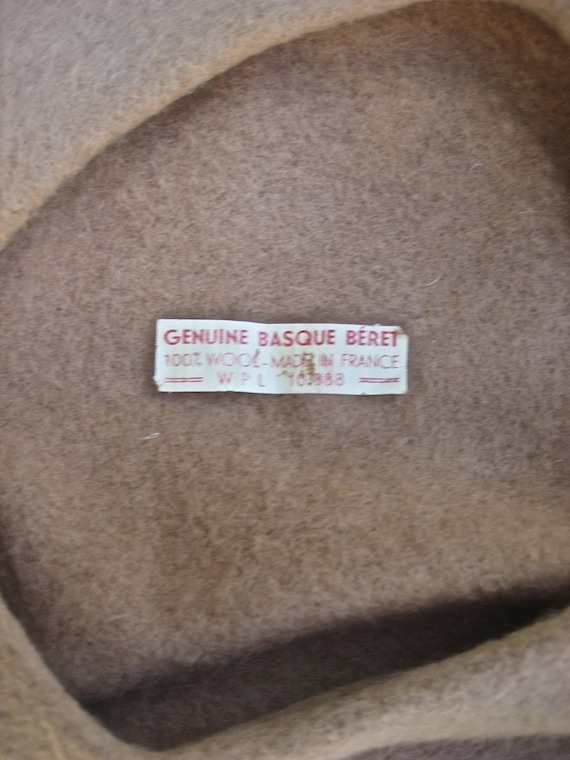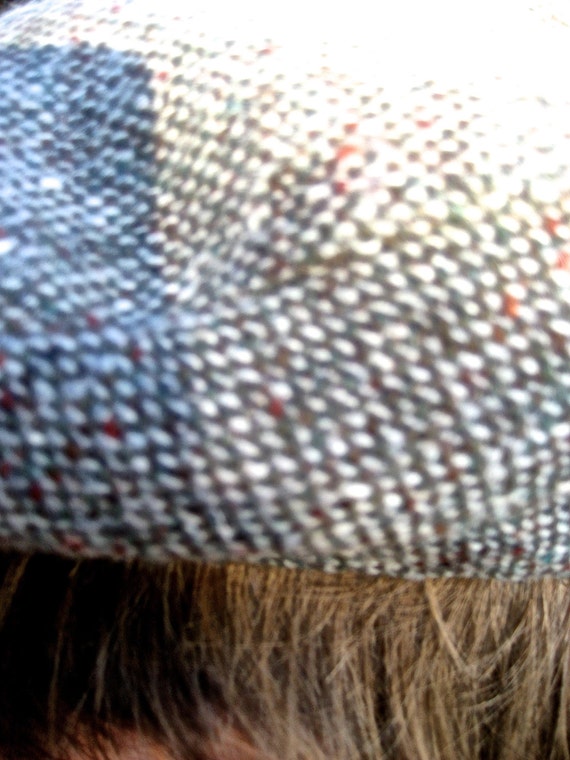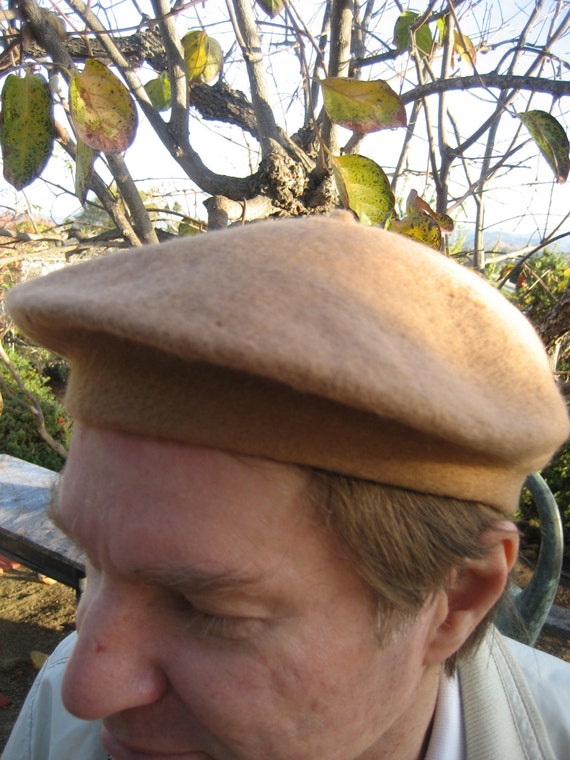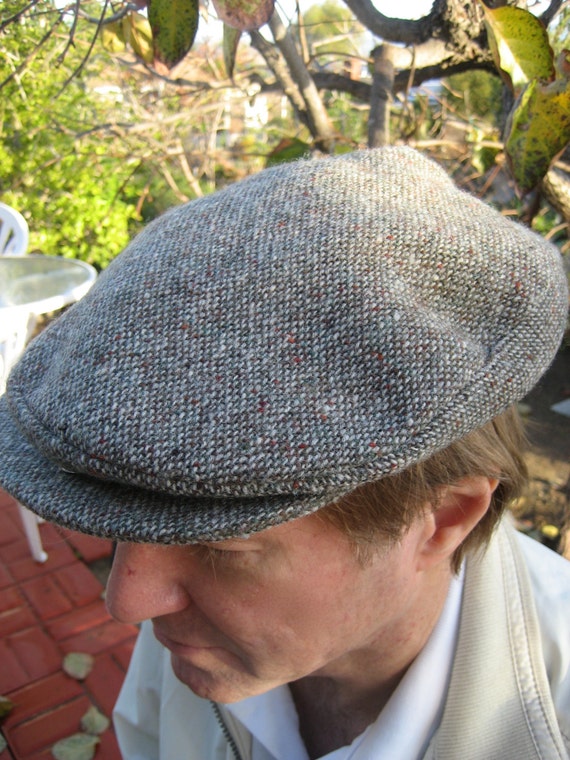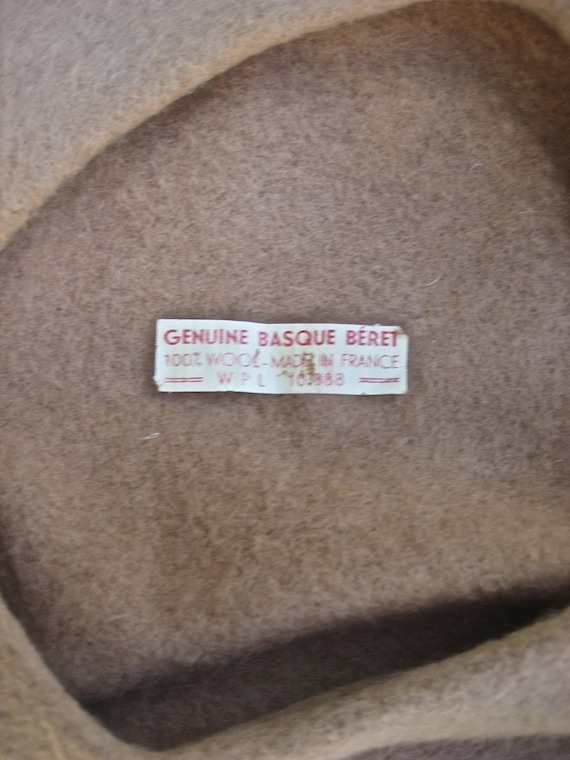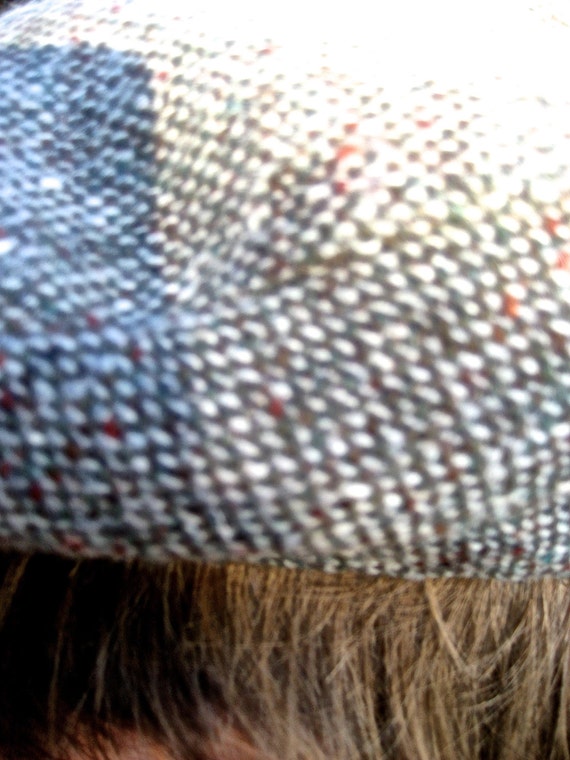 Genuine French Basque beret, made in France, size medium, 100% wool, very, very soft, feels like cashmere. and stretches,
Measurements, head opening 5 3/4" +, (at least a size 6) overall when flat out, it is 10 1/8", the felt tip on the top is 11/16"tall.
in good condition, never worn, there are 2 pin points where a price tag was stapled. $29.00 on sale.
Genuine Donegal Tweed cap, 100% wool, made in Ireland; head opening 7 1/2", overall 10 1/4" flat on table.
working snap on visor, excellent, new. Color: Two tone gray with flecks of red in the tweed
These are worn by Men and Women..a grea…