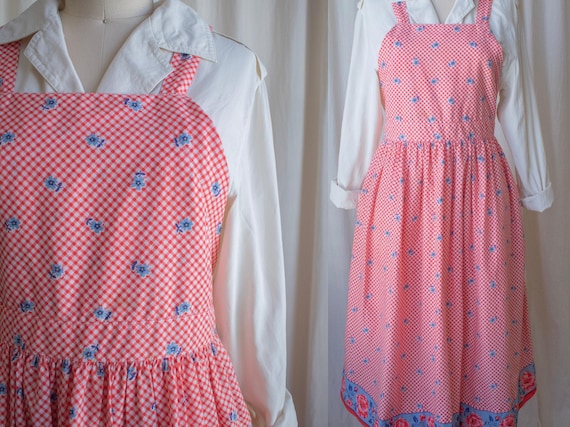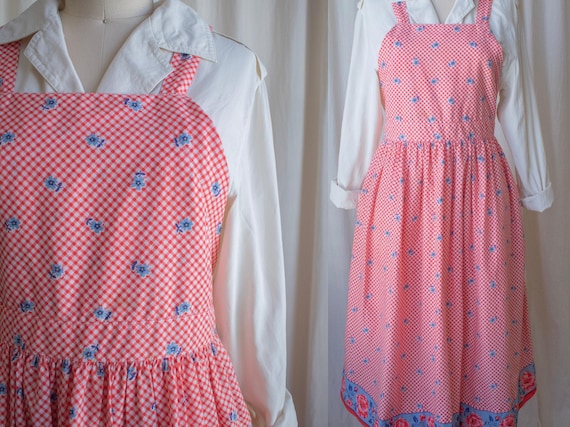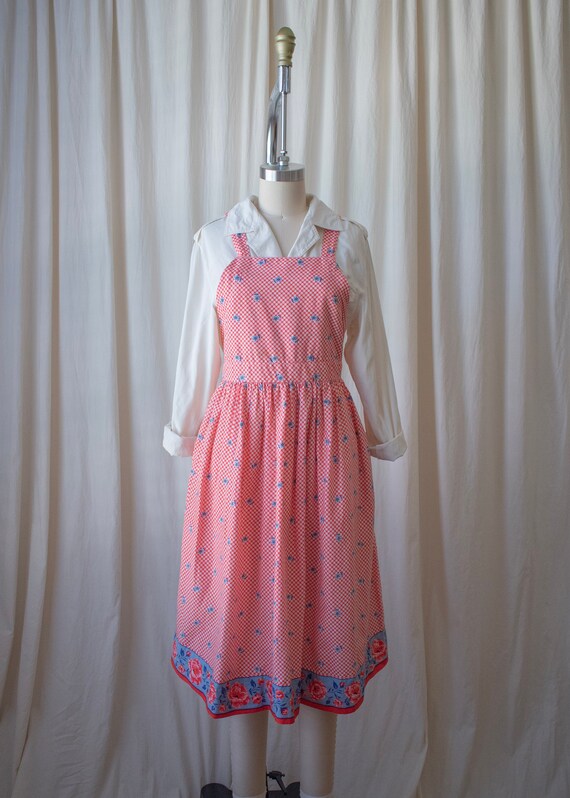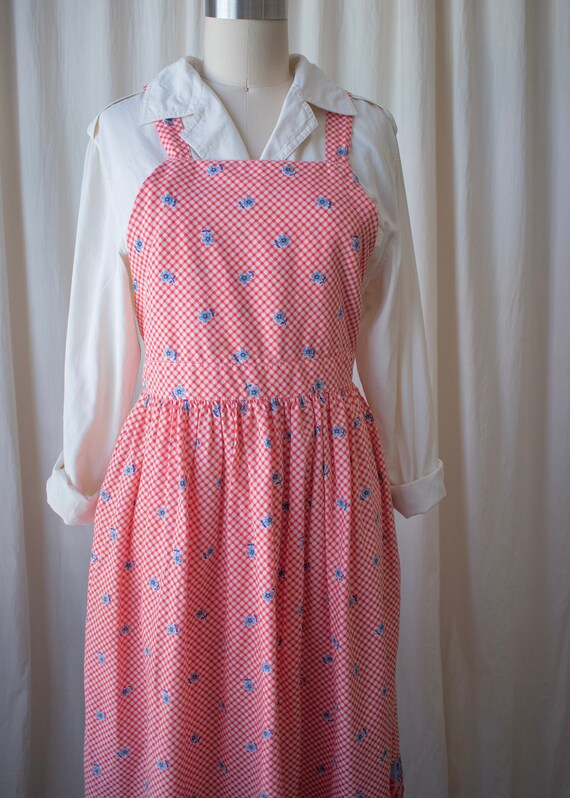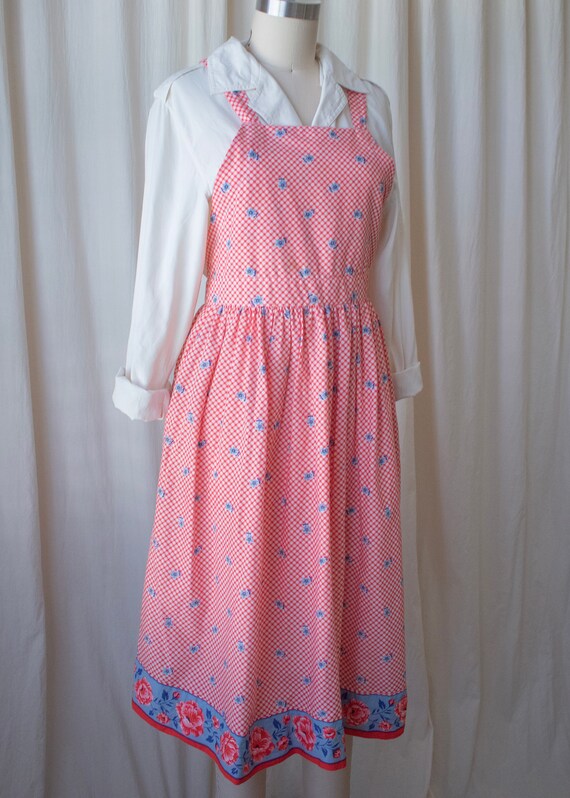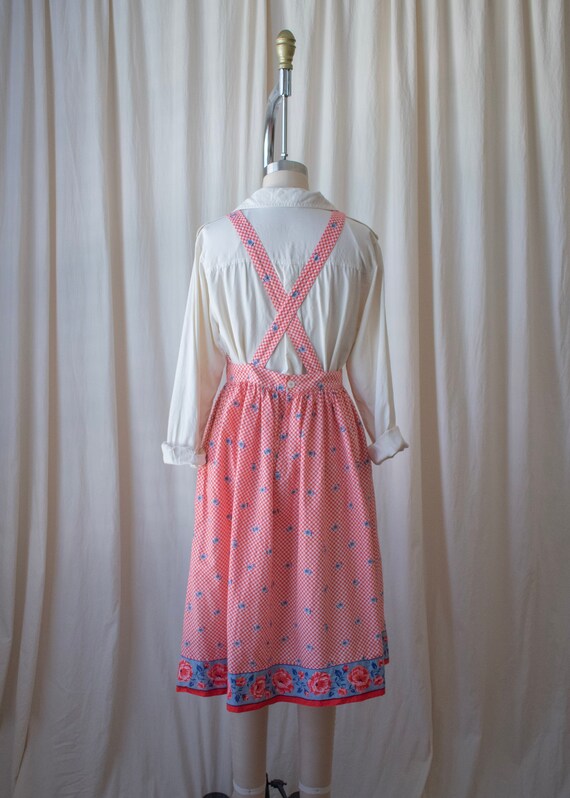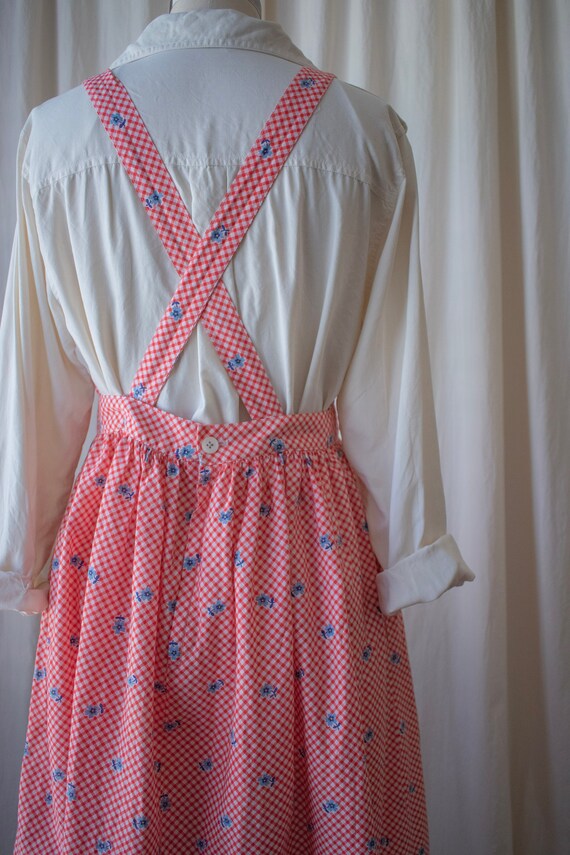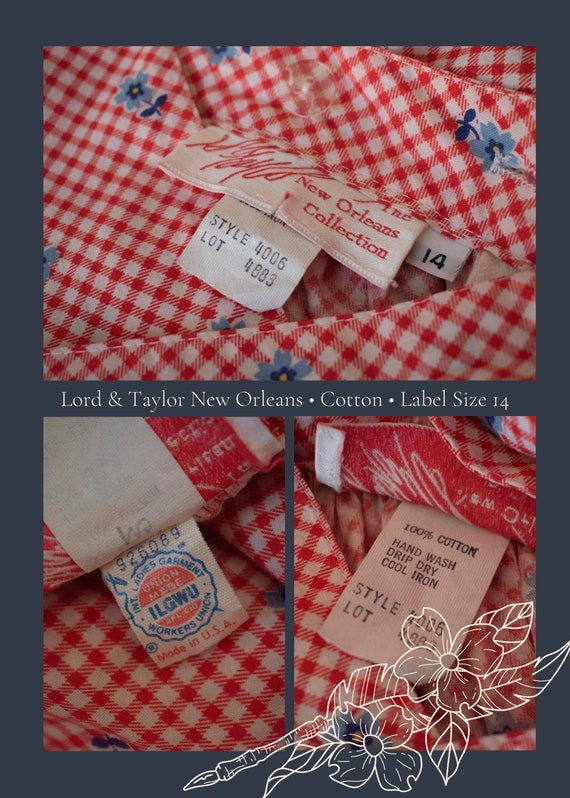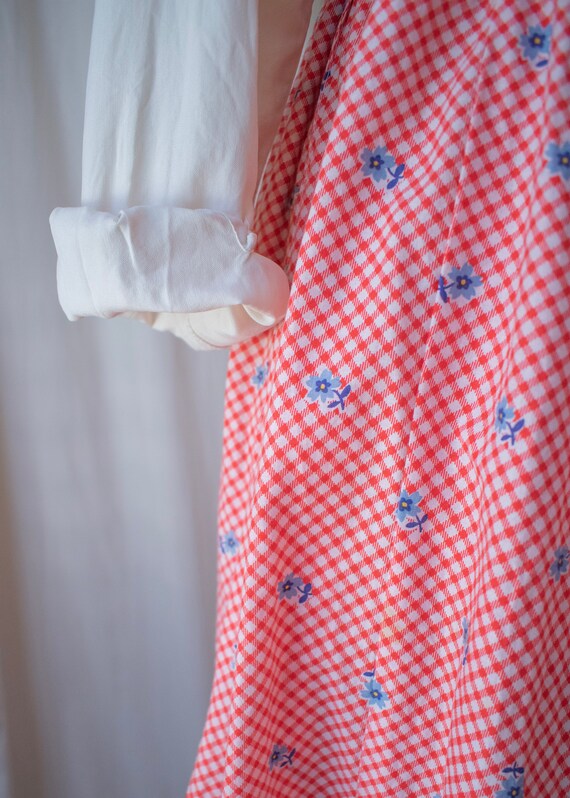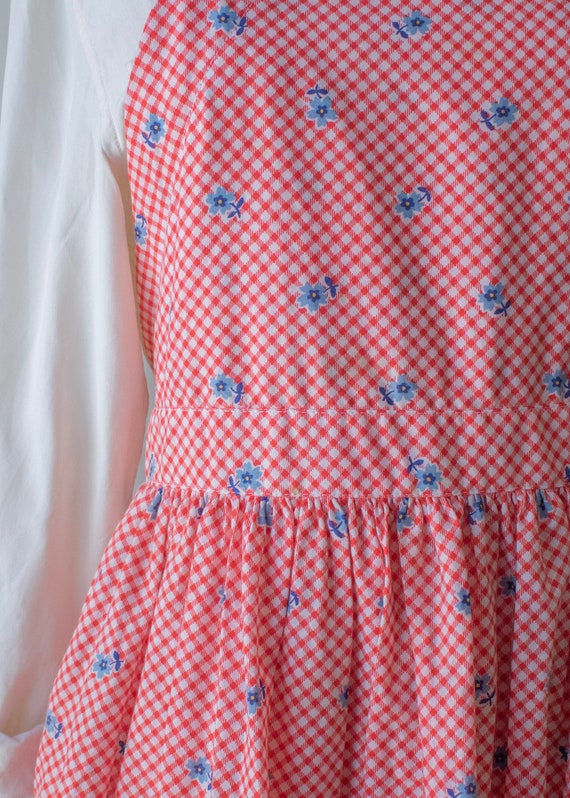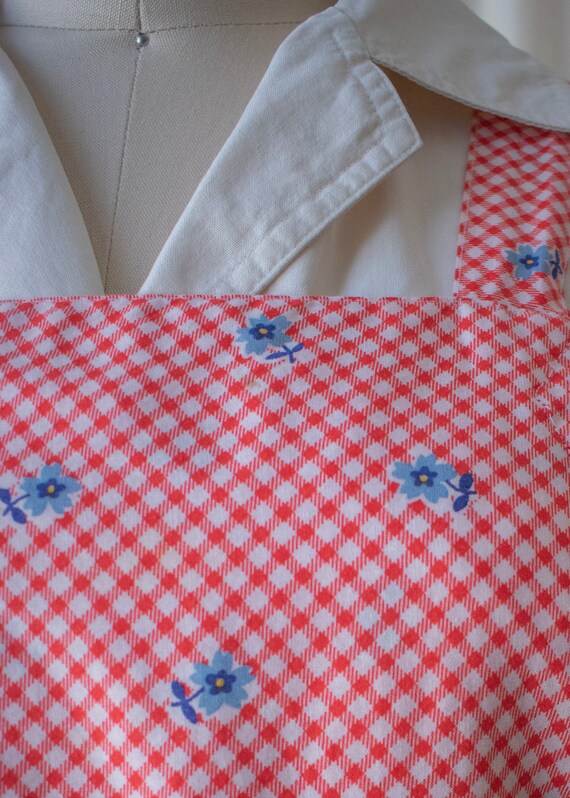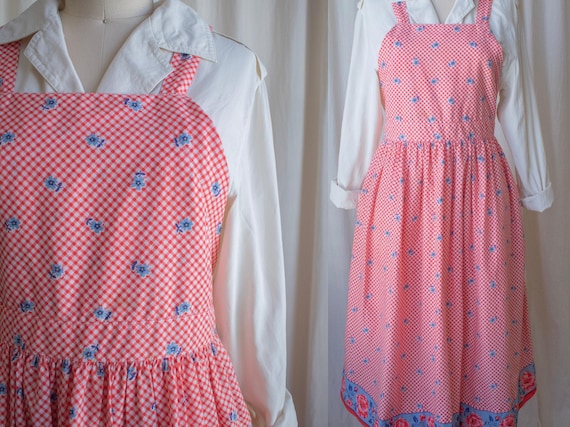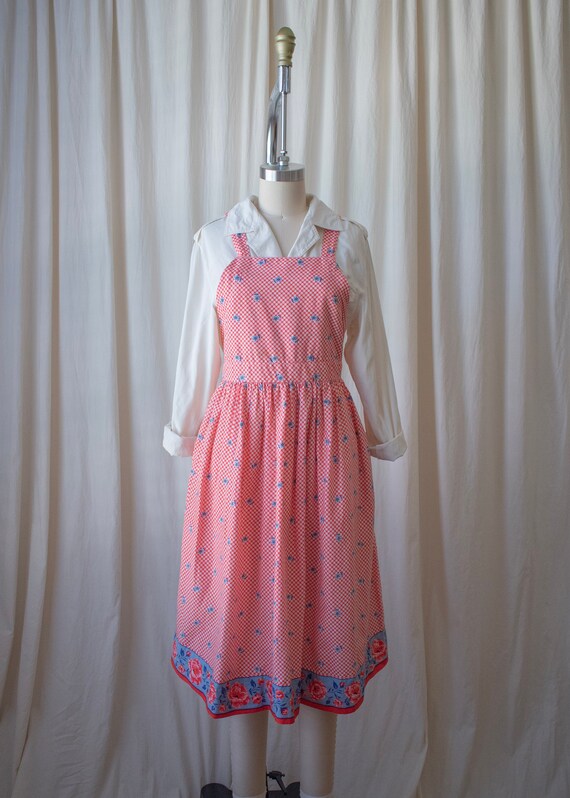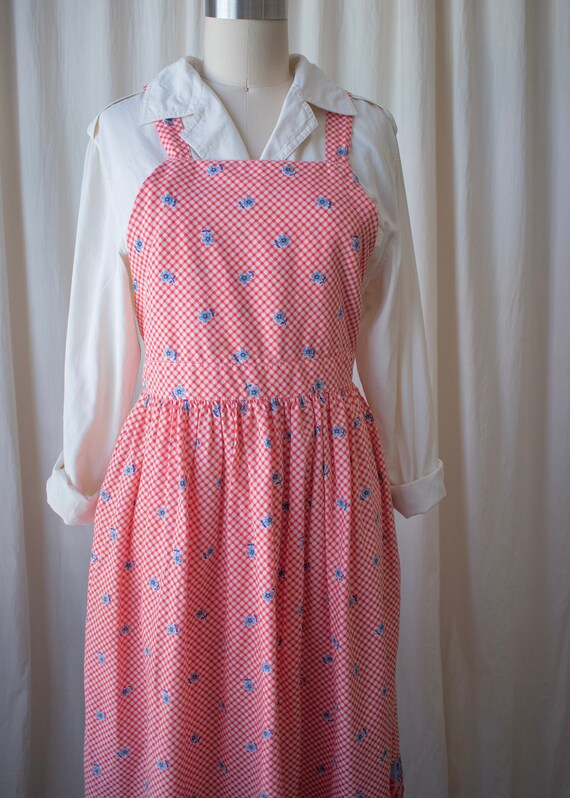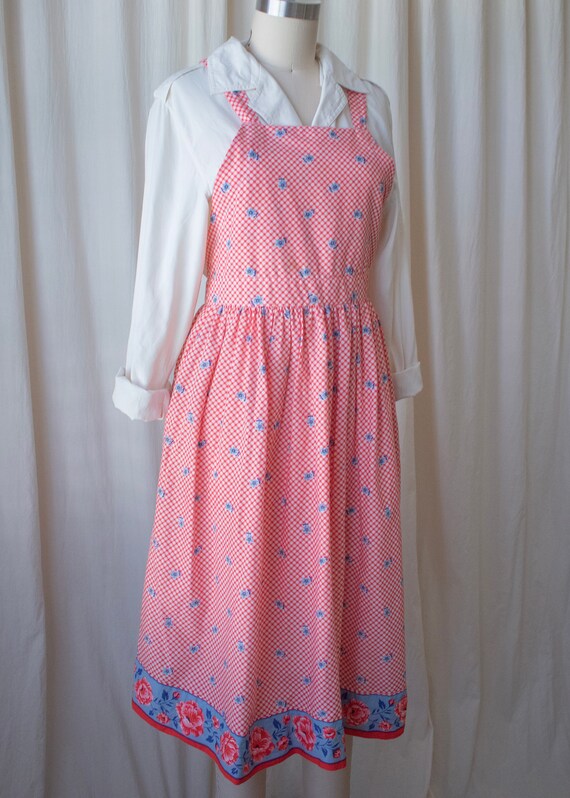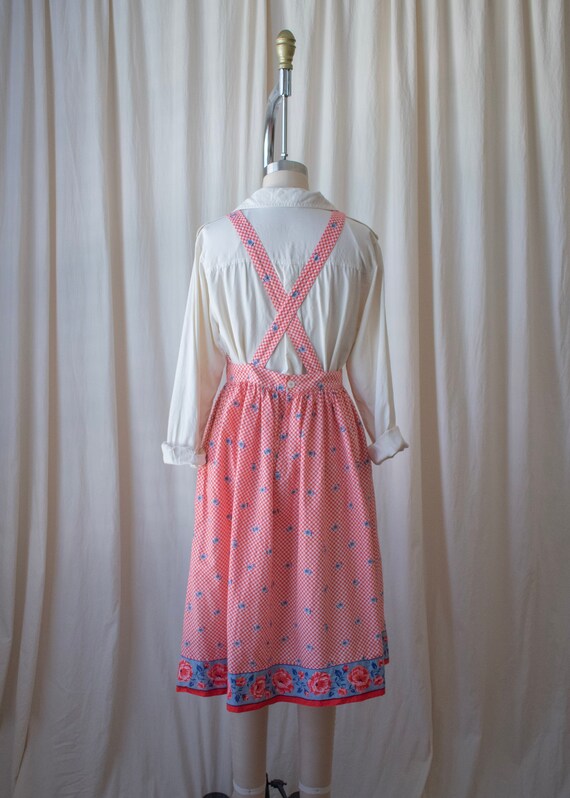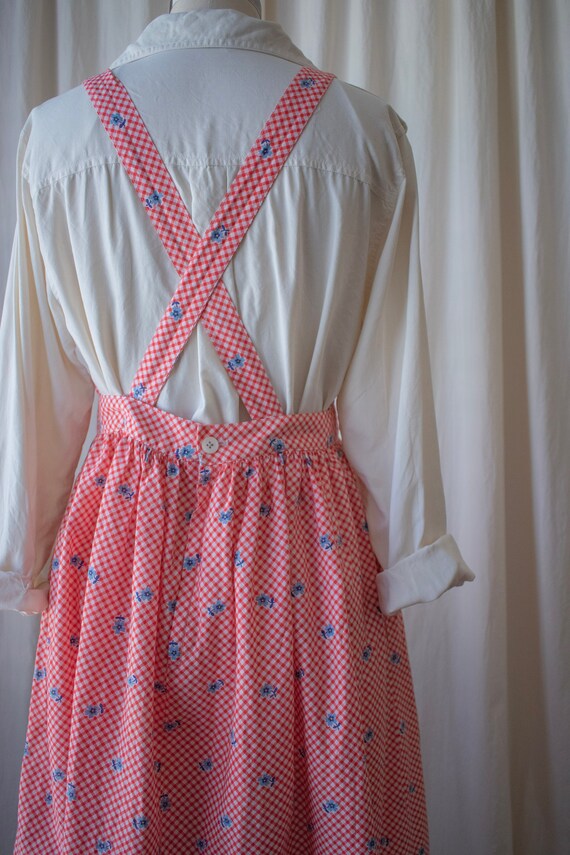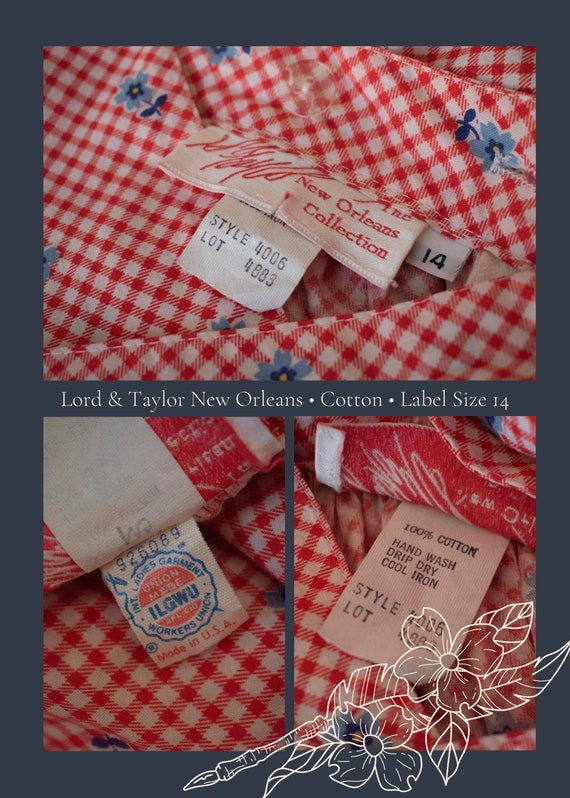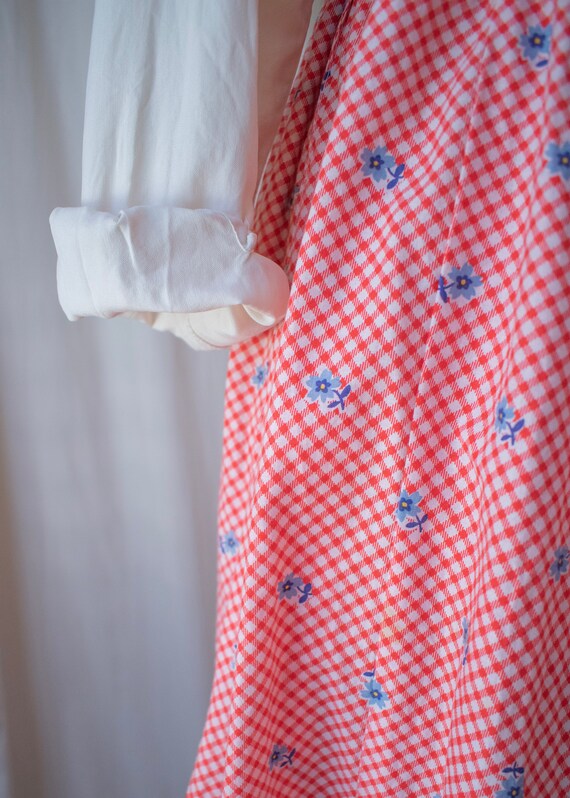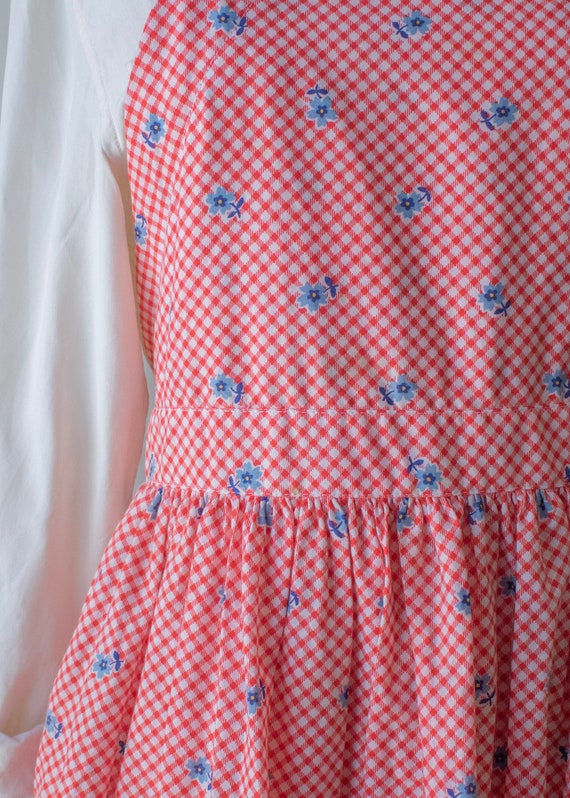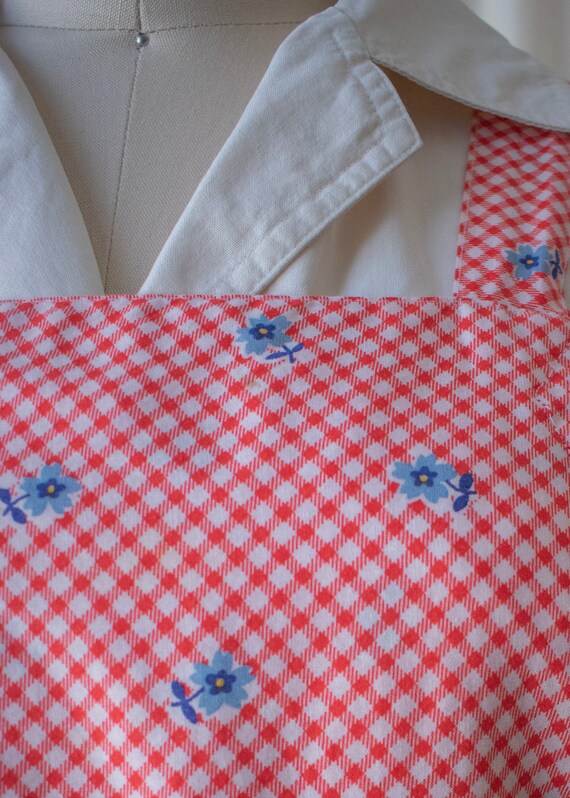 Vintage 1970s/80s floral gingham apron dress, midi length, unlined, with pockets and adjustable button straps. Undershirt not included.
100% cotton
Modern size extra small
(labeled as a size 14)
Bust 29"
Waist 29"
Hips free
Length adjustable 42.5 to 43.5"
Modeled dress form is a size XS (Bust 32.5", Waist 24.5", Hips 34.5")
In great condition. A few faint stains and yellow spots on bodice and side seam shown in the last three pictures.