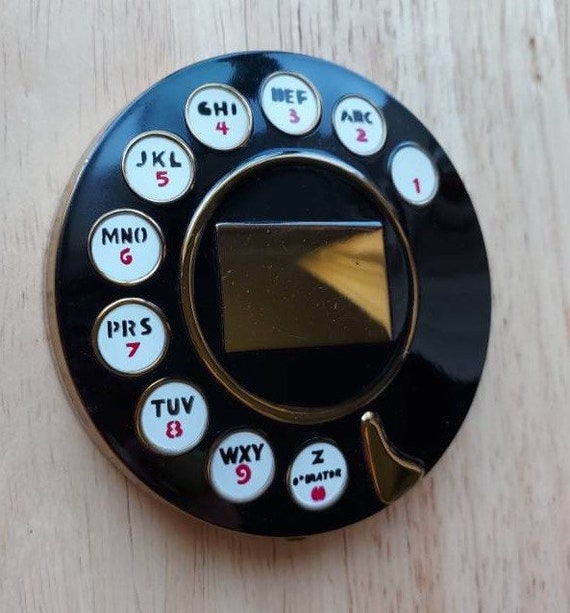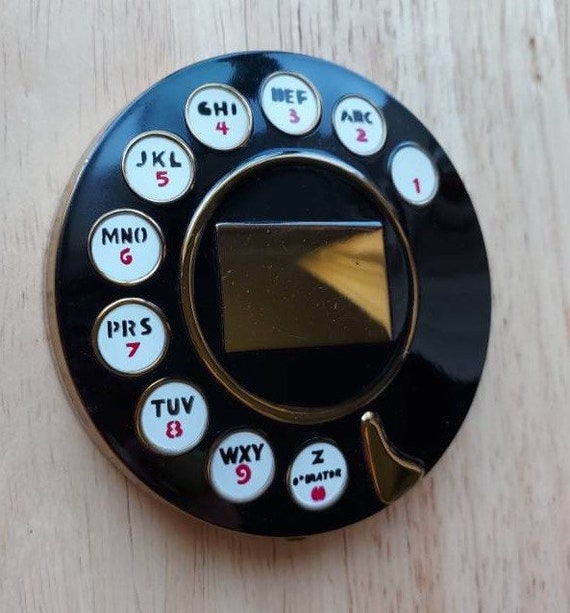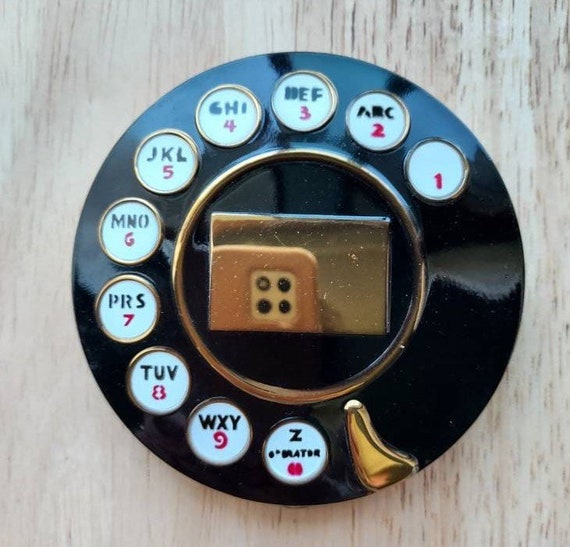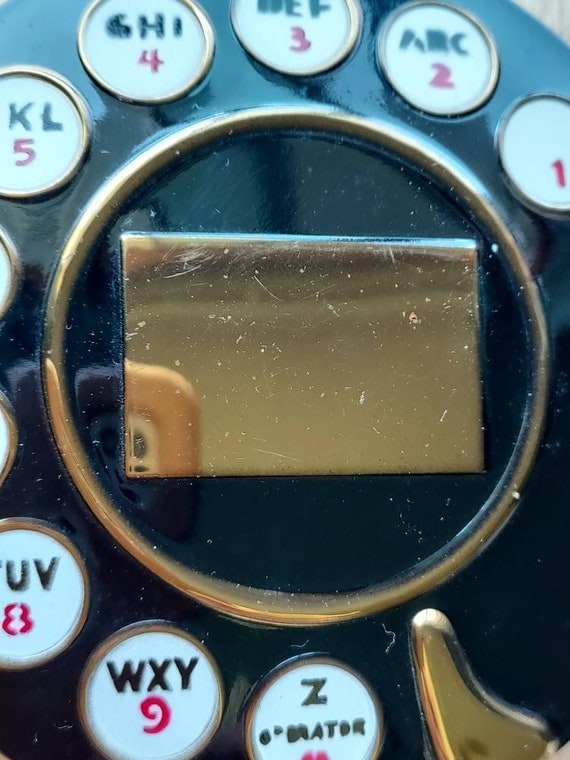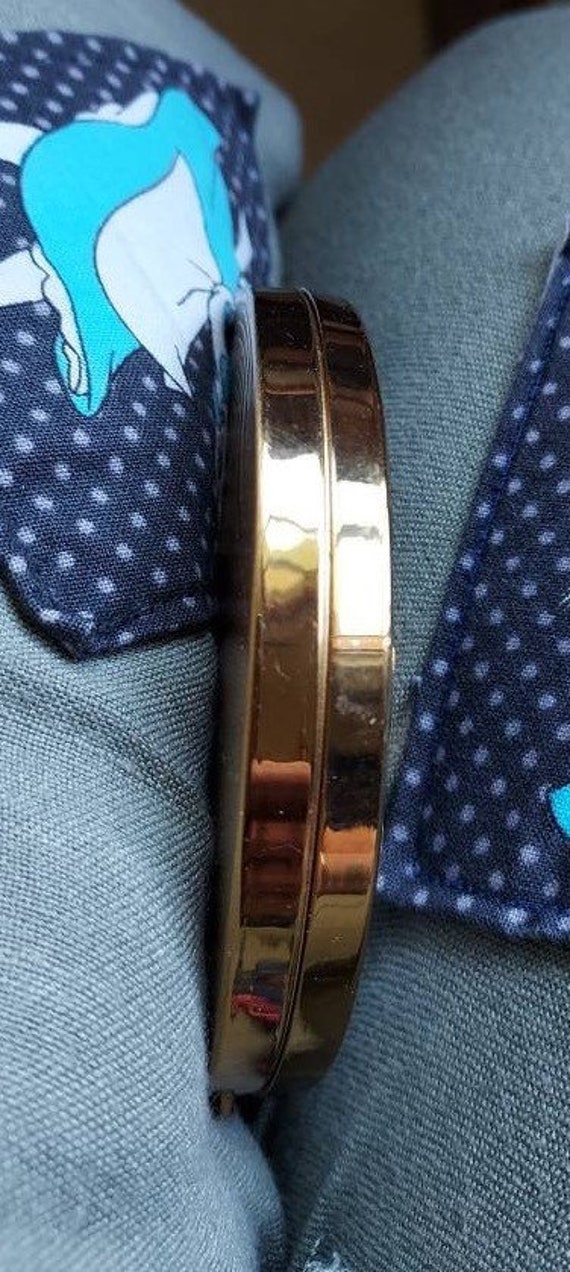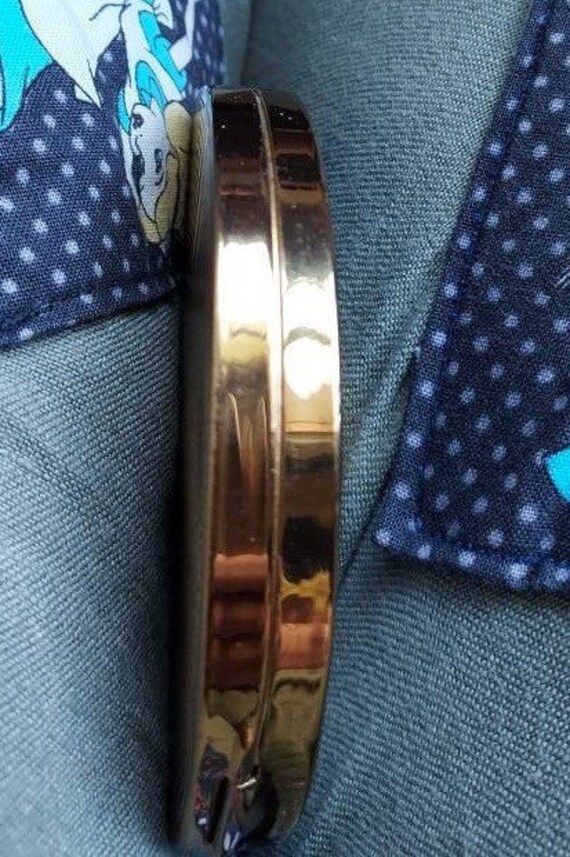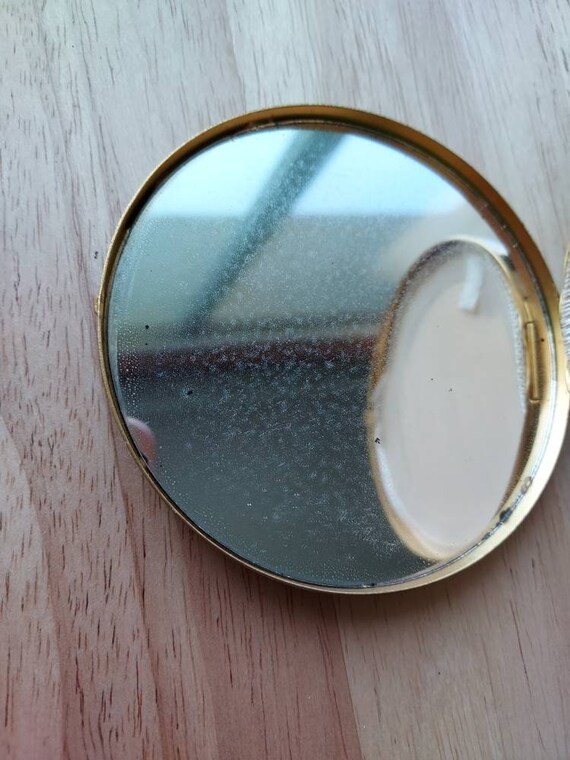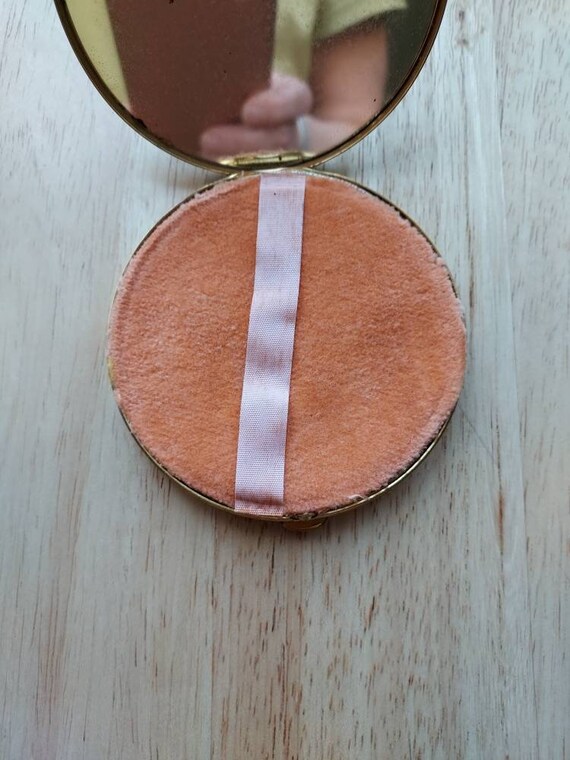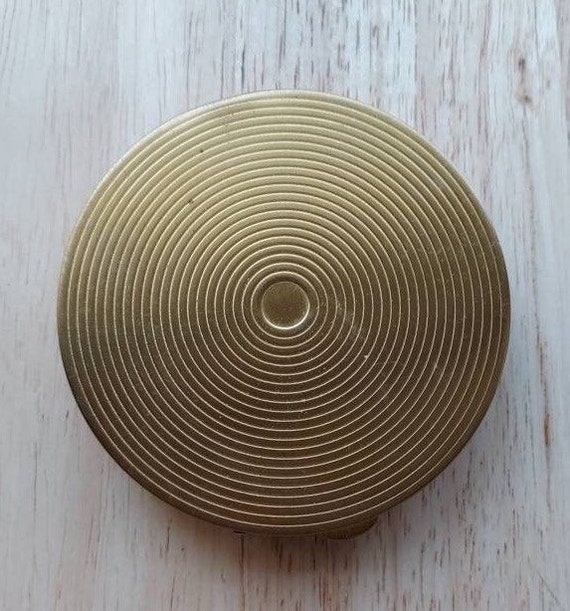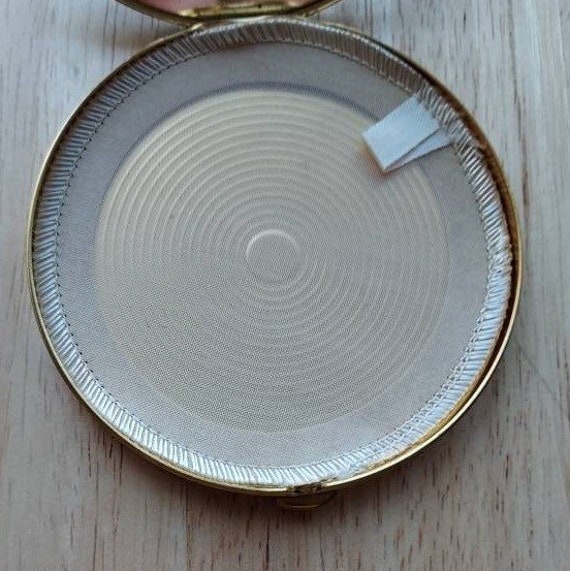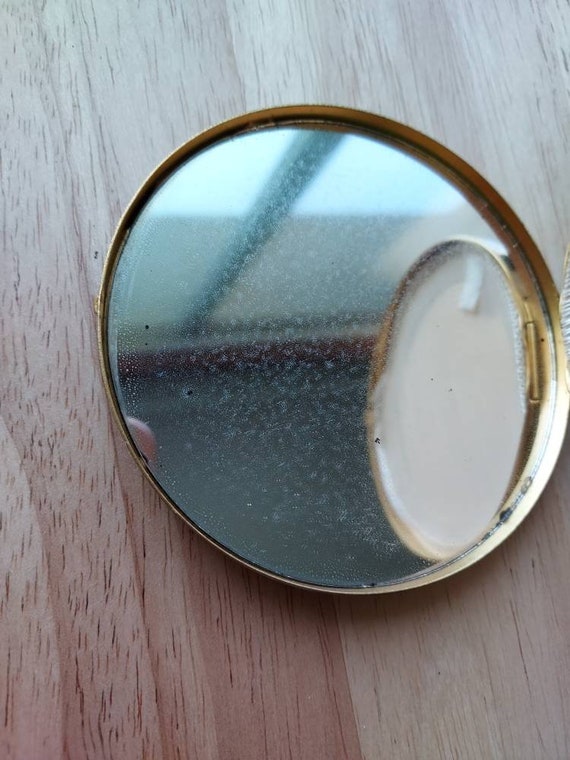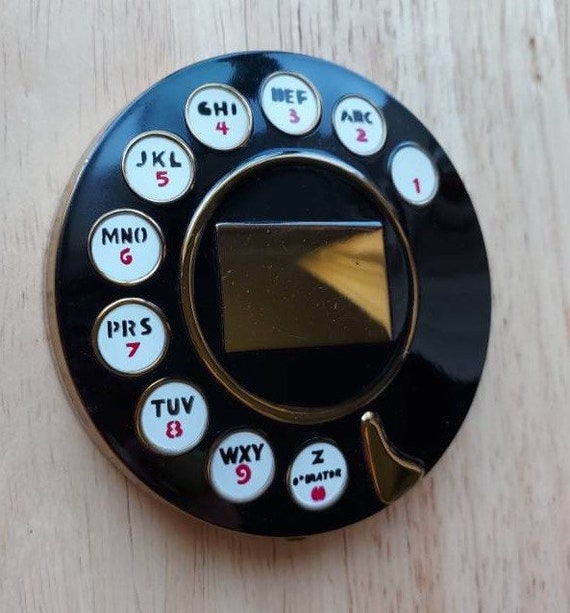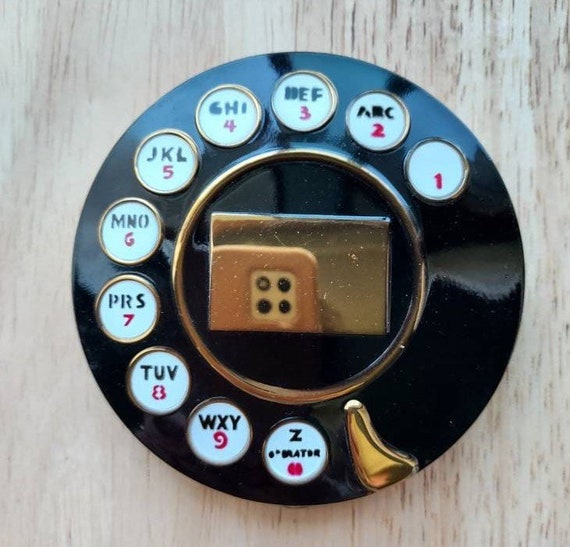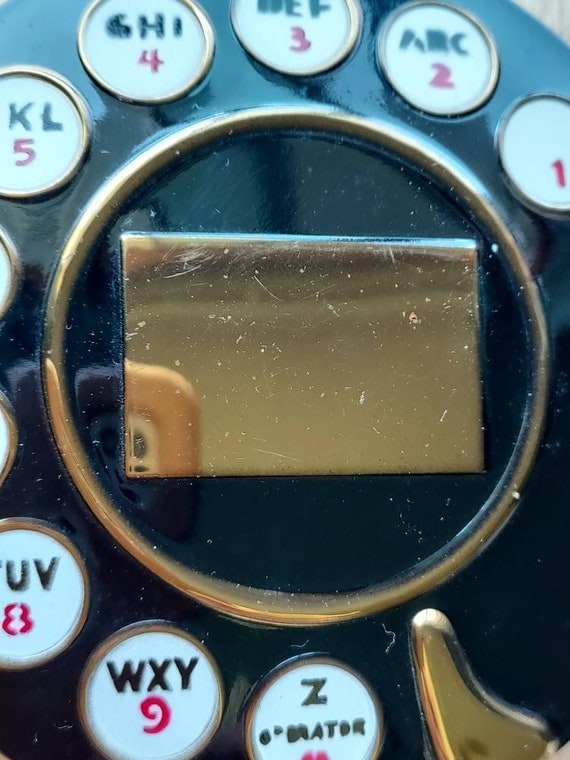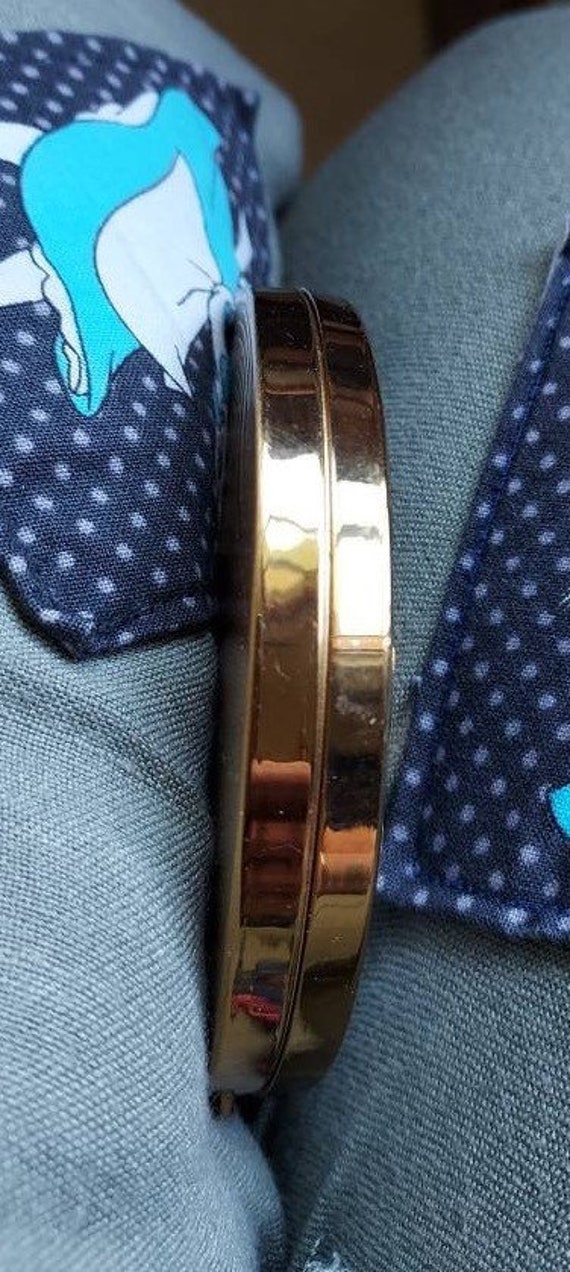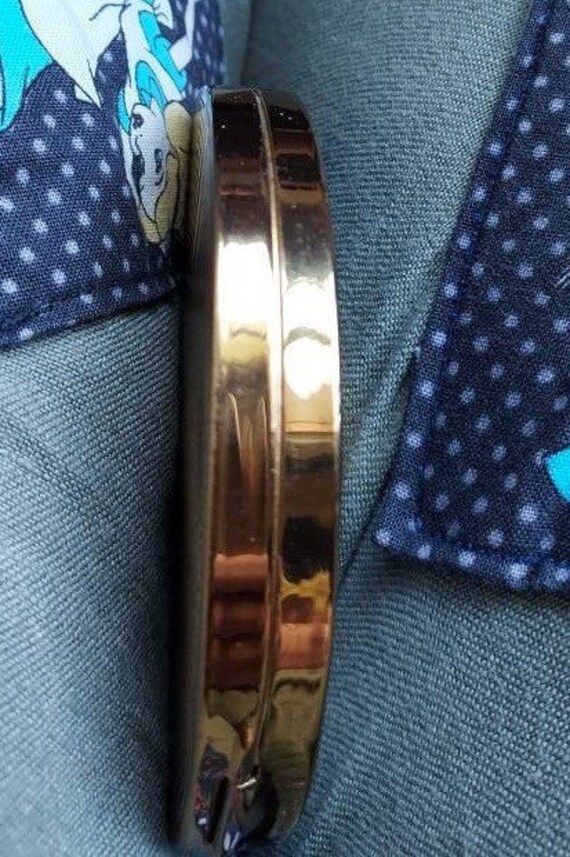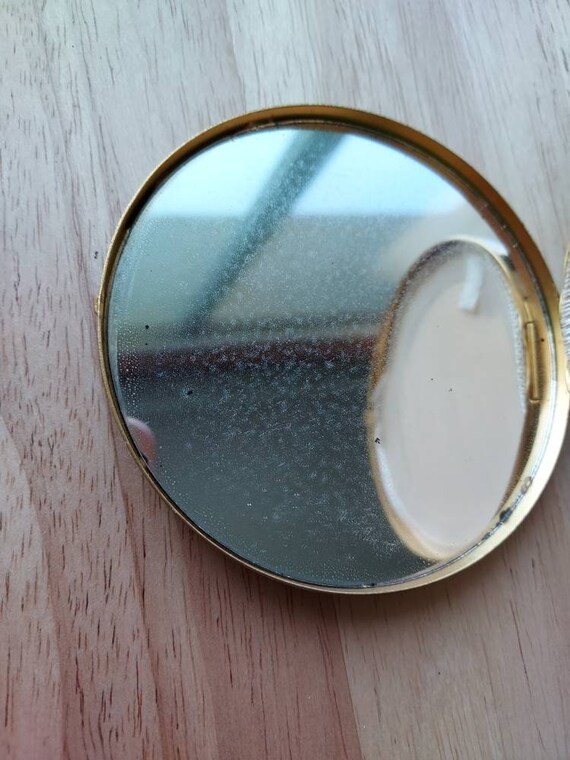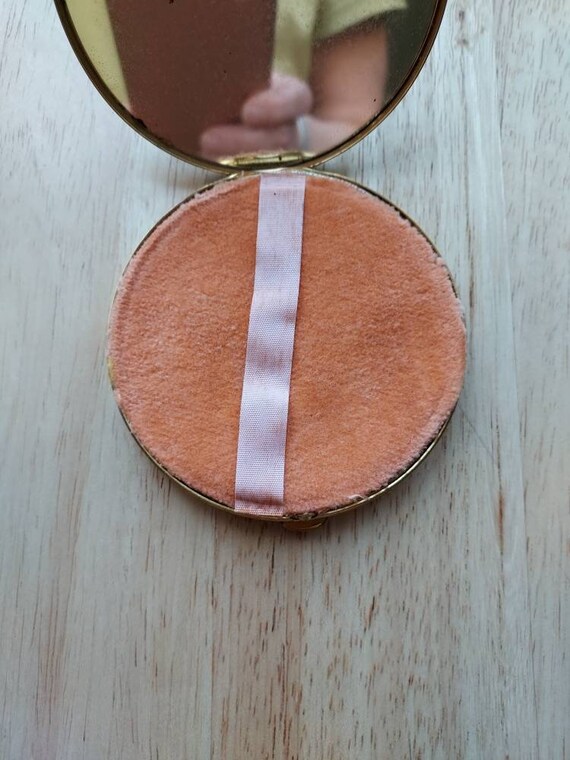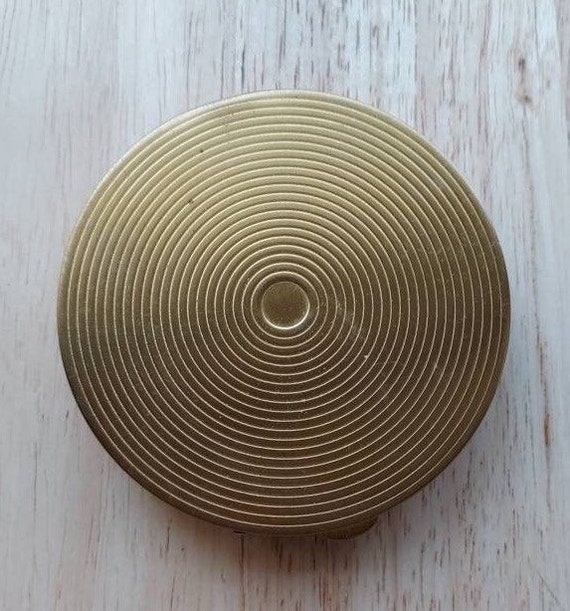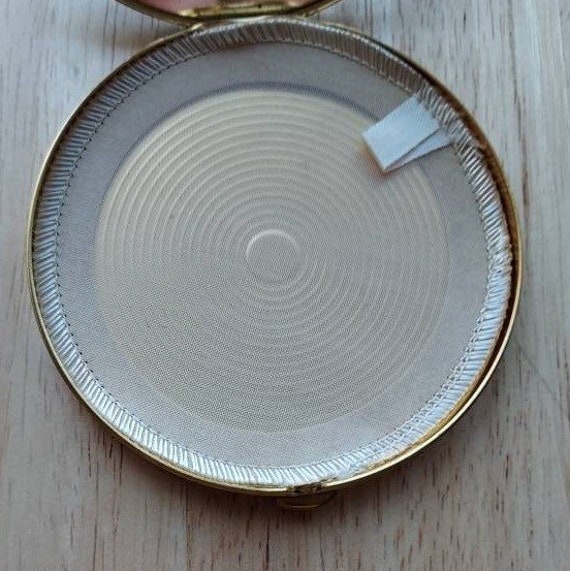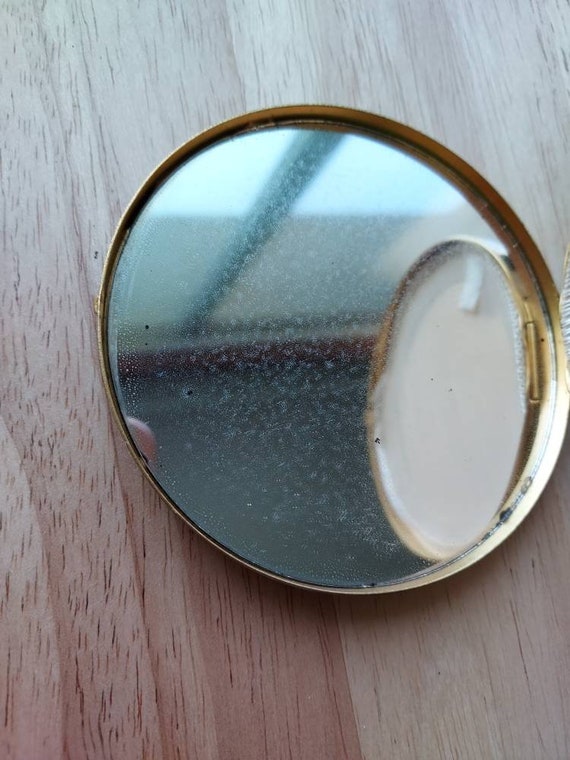 Oooooh this compact. This telephone compact is one of the more collectible ones in that figural category.
This one was used minimally if ever. I find no powder inside and the puff has no powder smell to me.
The outside is really nice. The enamel is present. The name plate where a gal could put her phone number and name is blank. That area has some gold tone loss which I try to show in the photo.
The back looks great. No scratches to note.
It opens and closes well. The puff and screen are inside. No powder remains.
The mirror has age spots or silvering which is commiserate with age. N…