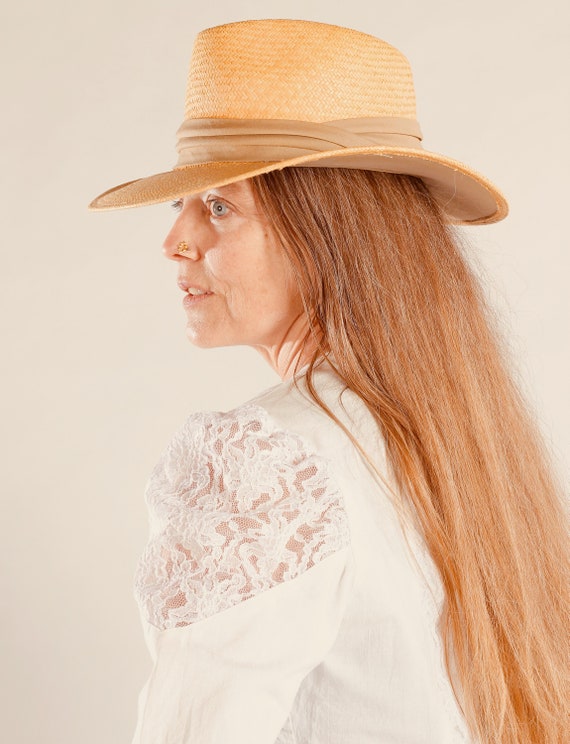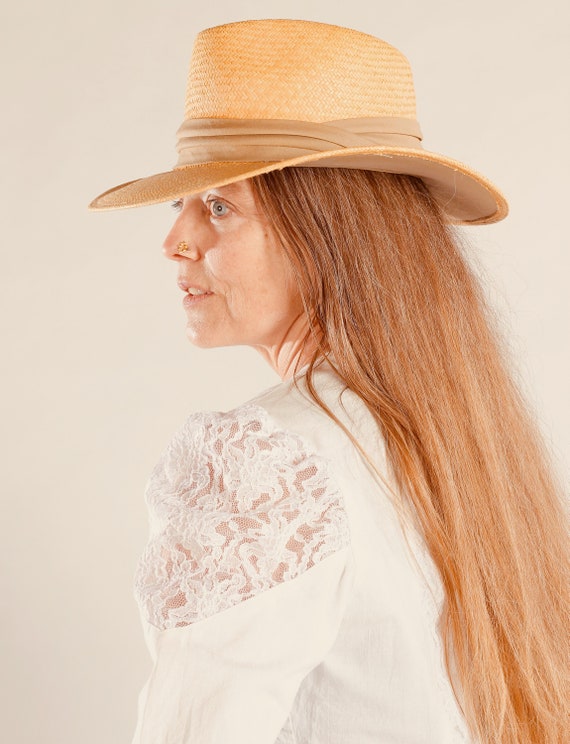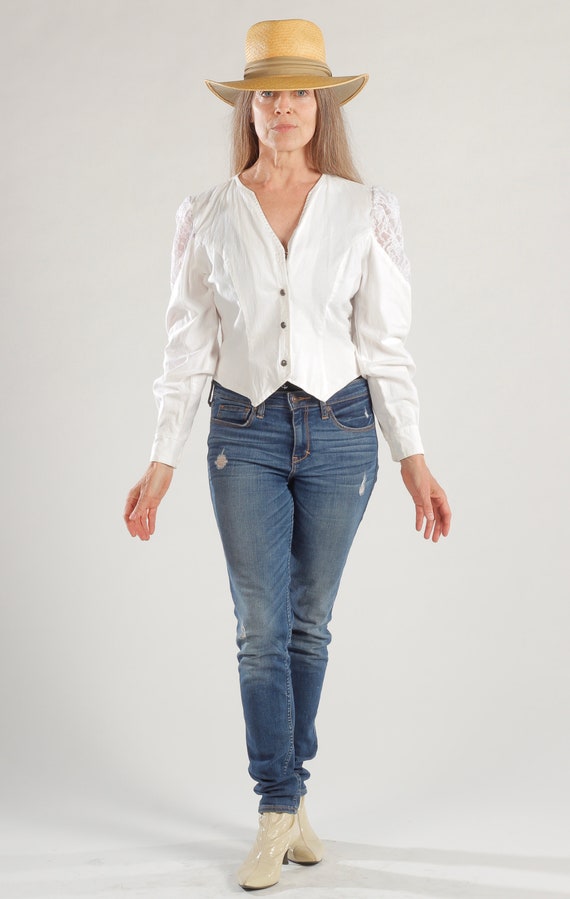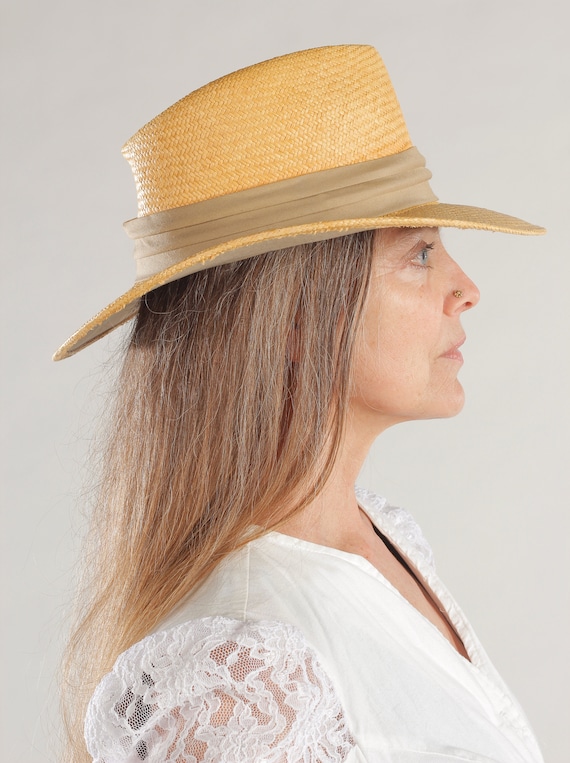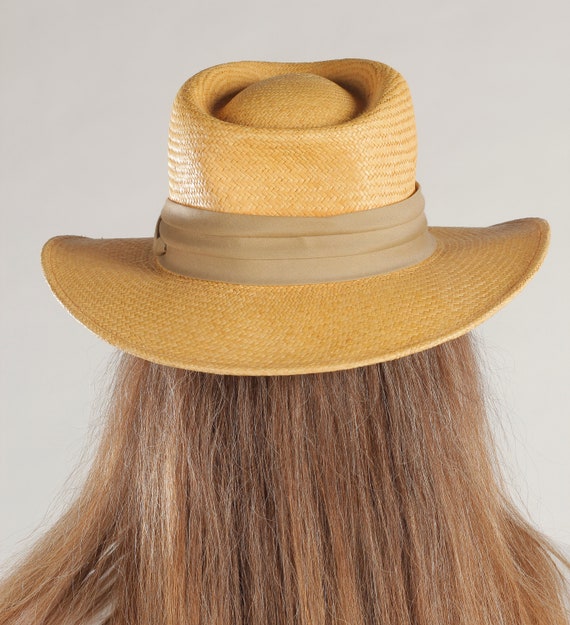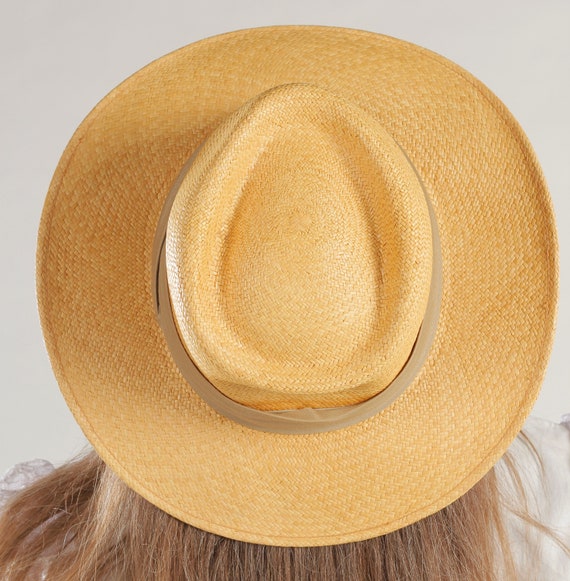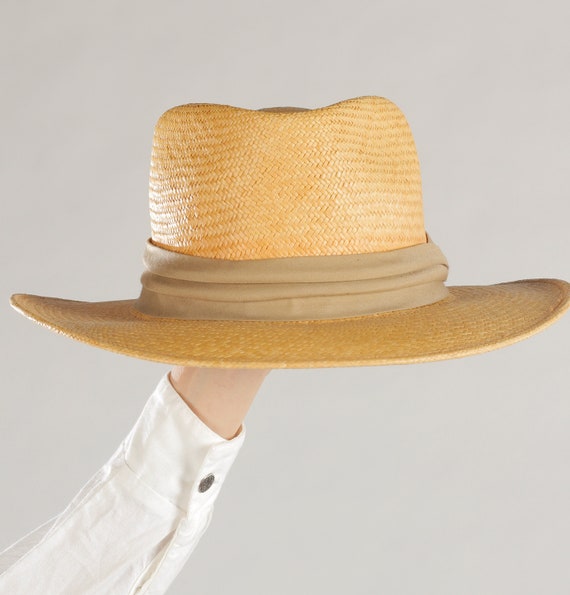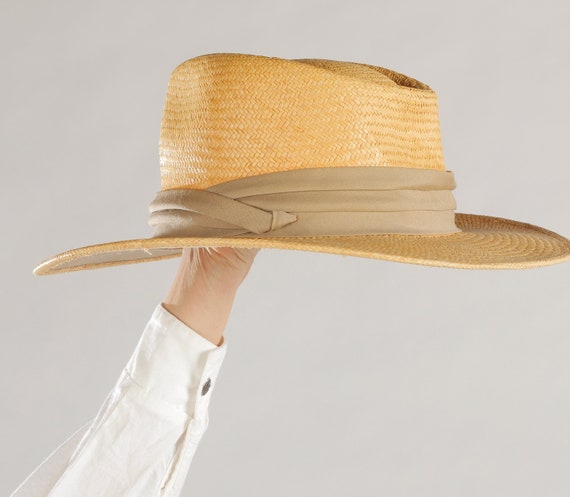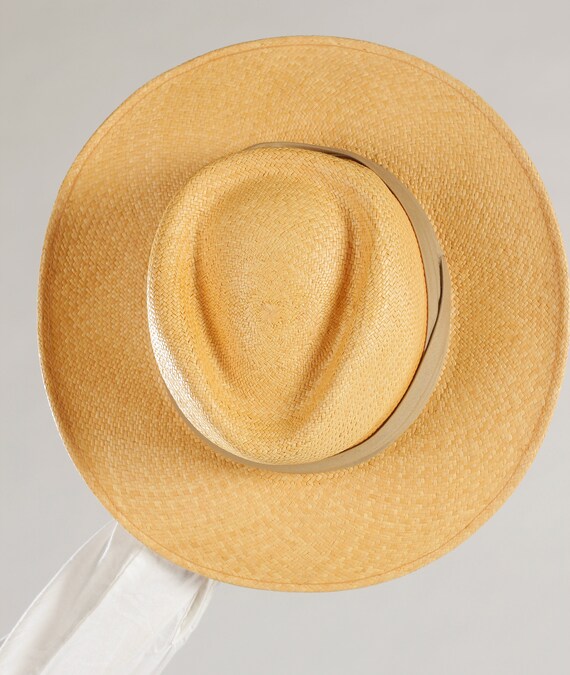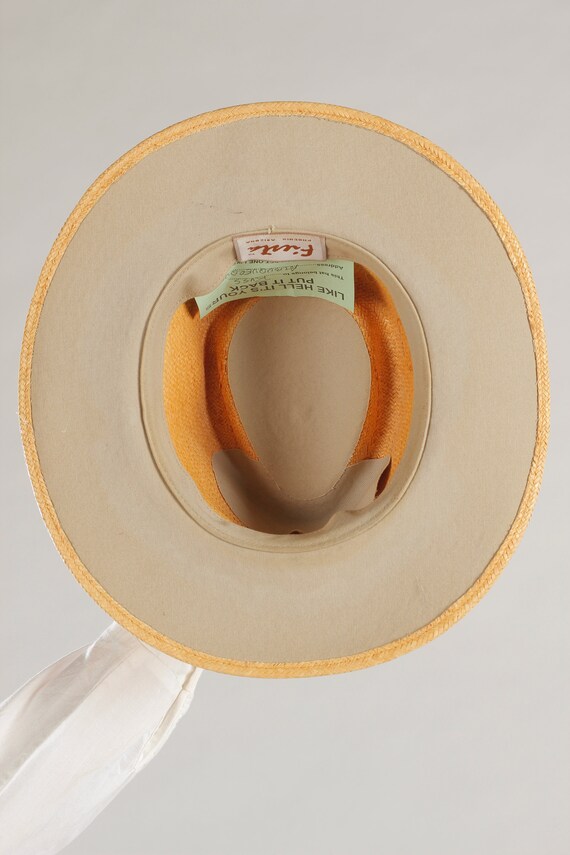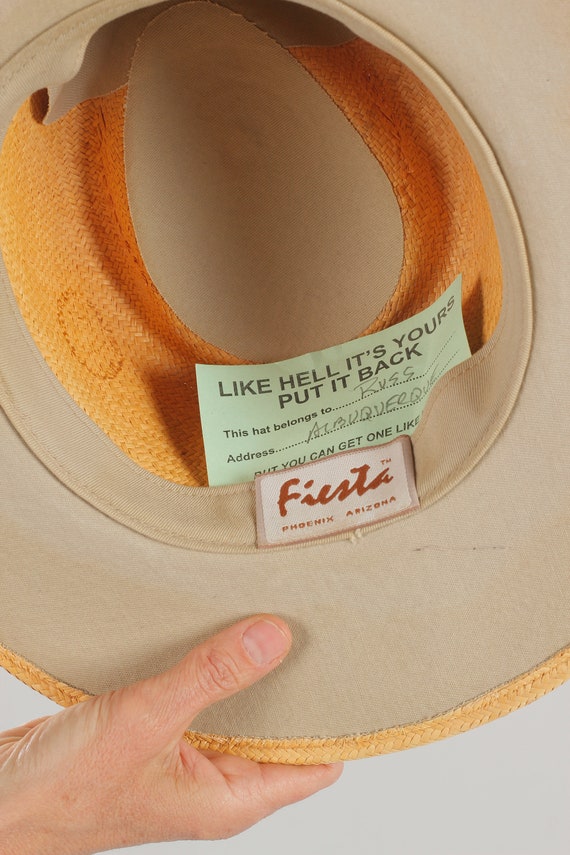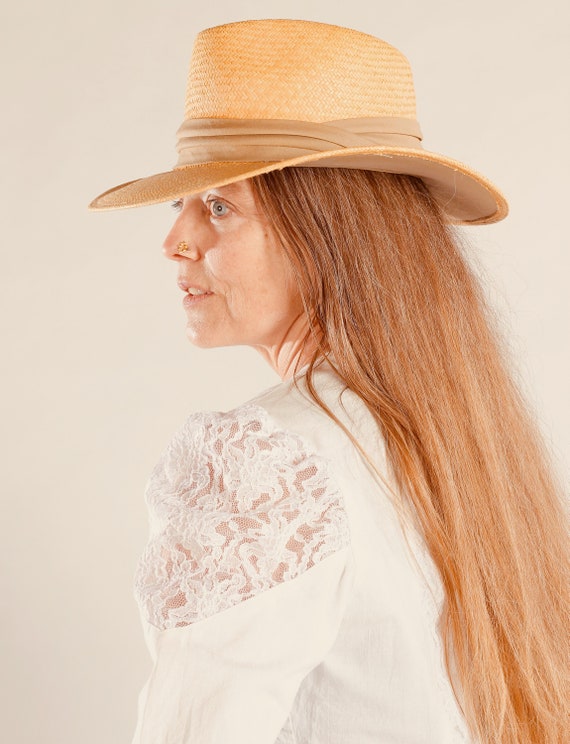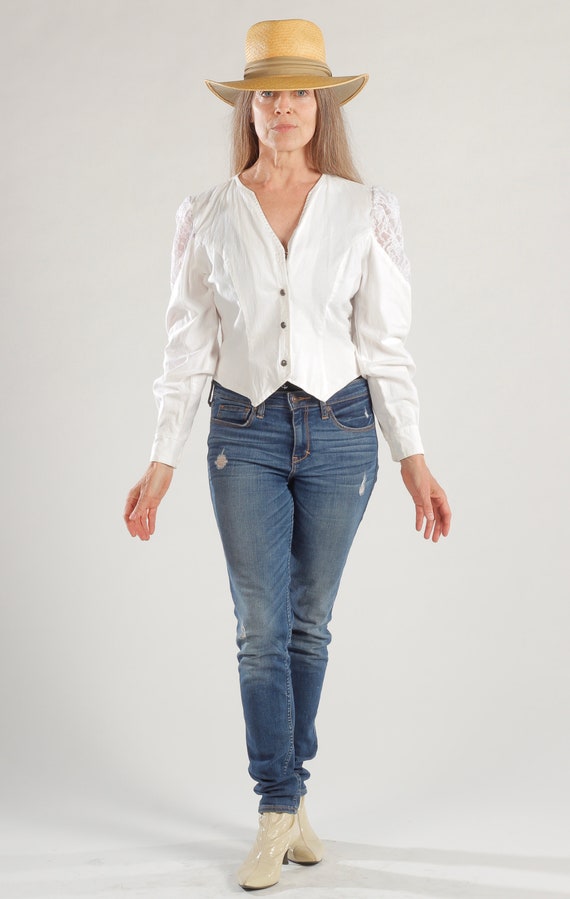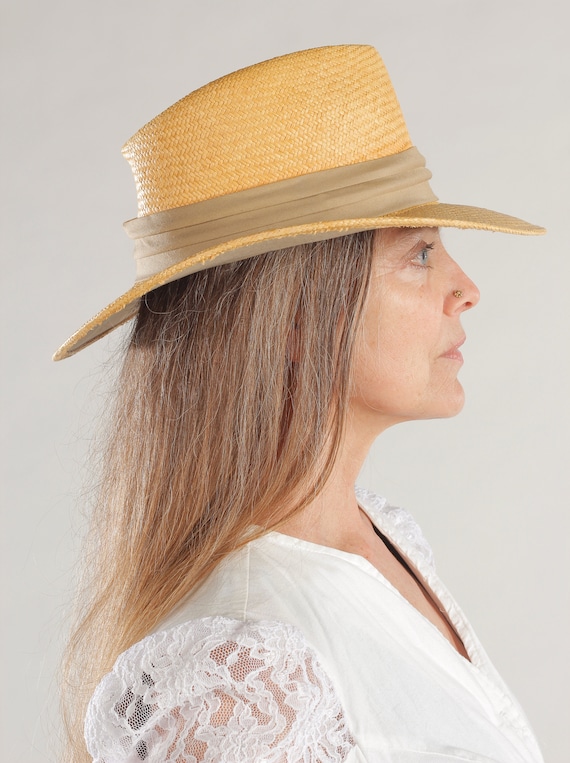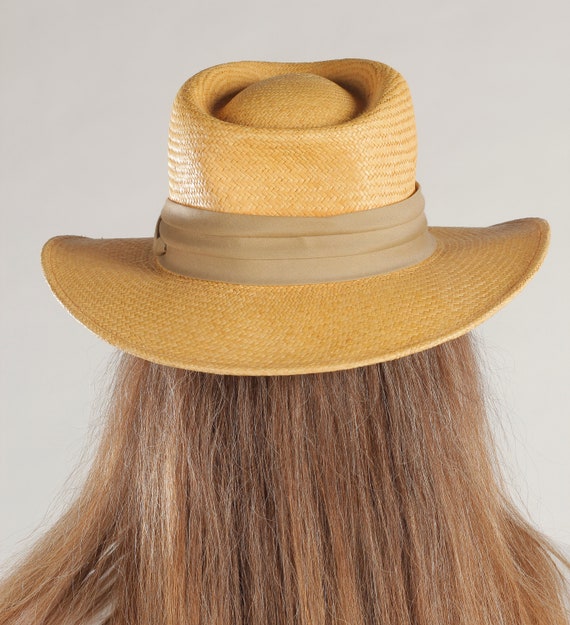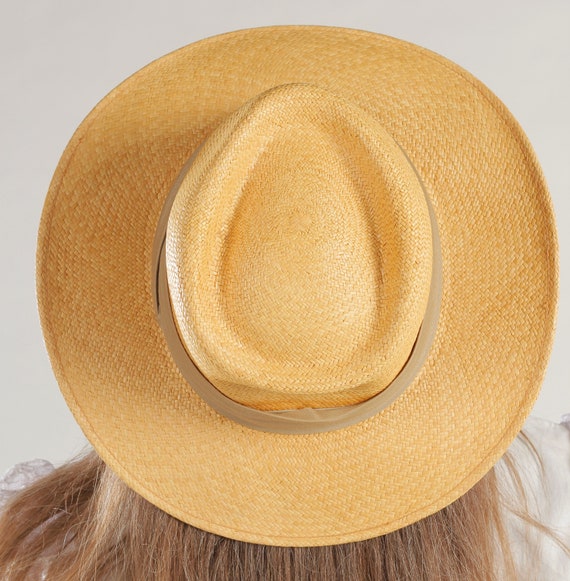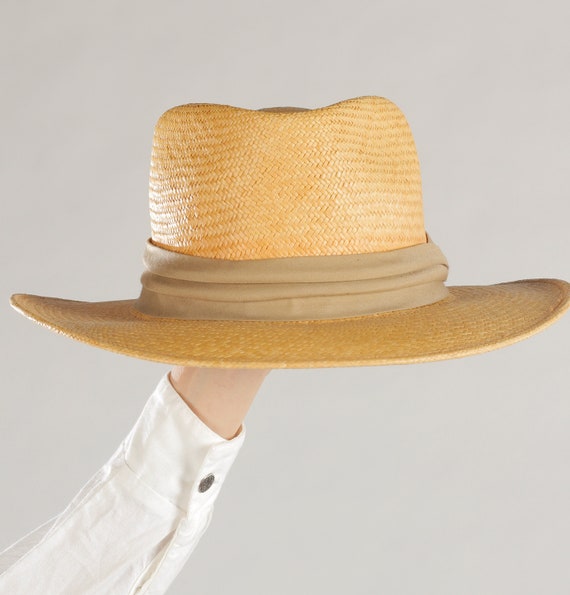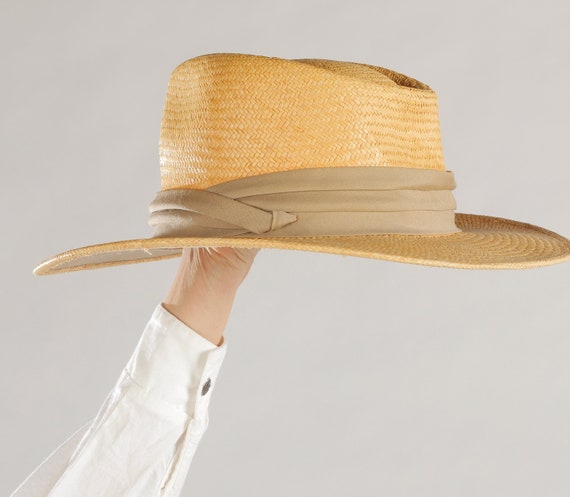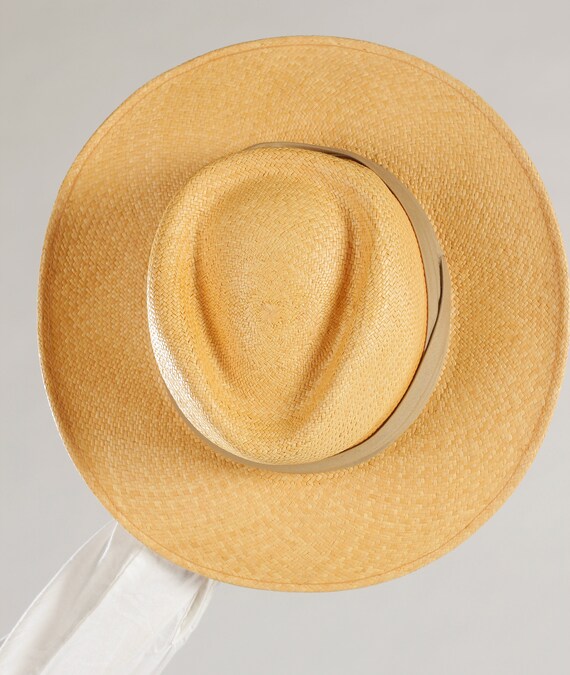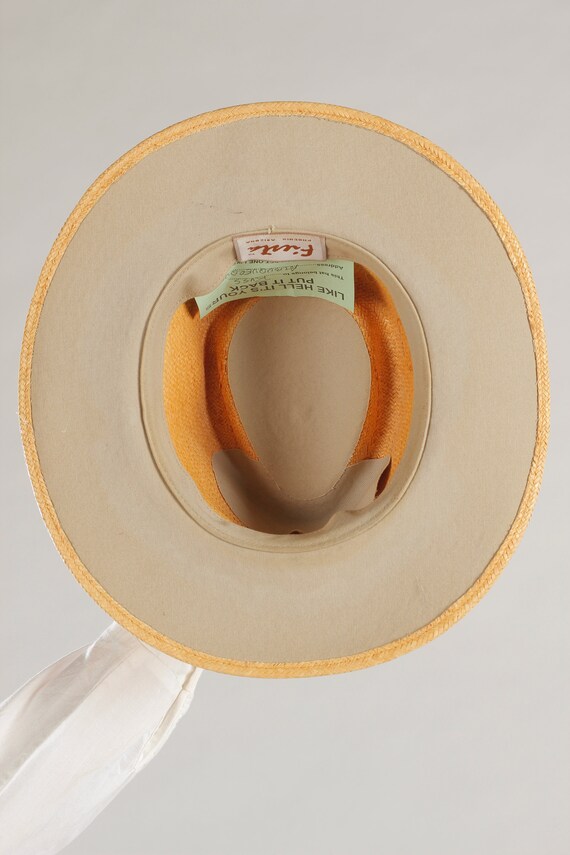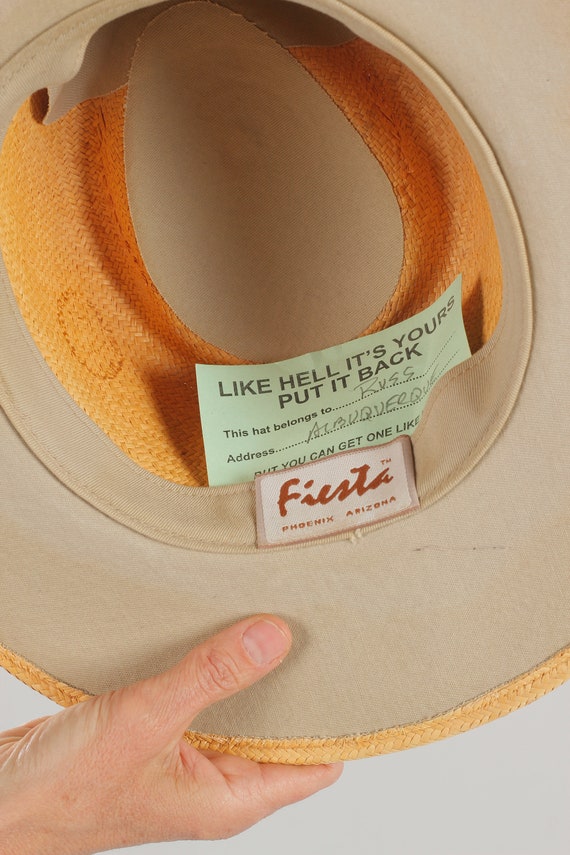 Fiesta Phoenix Arizona/ Straw Hat/ Straw Hat with Hatband/ Summer Straw Hat/ Wide Brim Straw Hat/ Safari Hat/ Southwest Straw Hat
From The Man's Hat Shop in Albuquerque, New Mexico!
By Fiesta of Phoenix!
In excellent condition!
Canvas lined straw hat.
Taupe pleated band.
Model is 5'4" and a size 4 for scale.
See hat dimensions below.
Height 4"
Brim 3"
Opening 22"