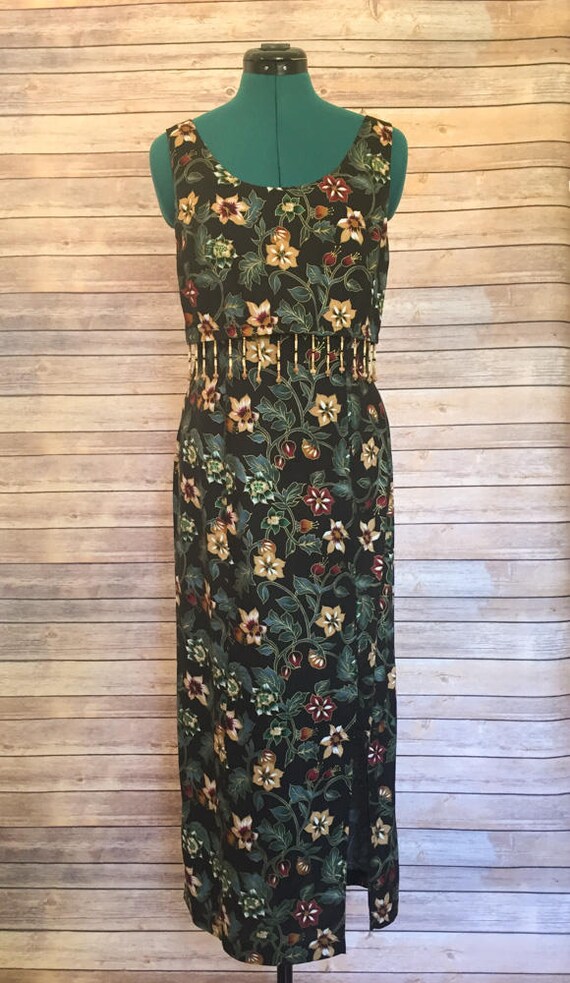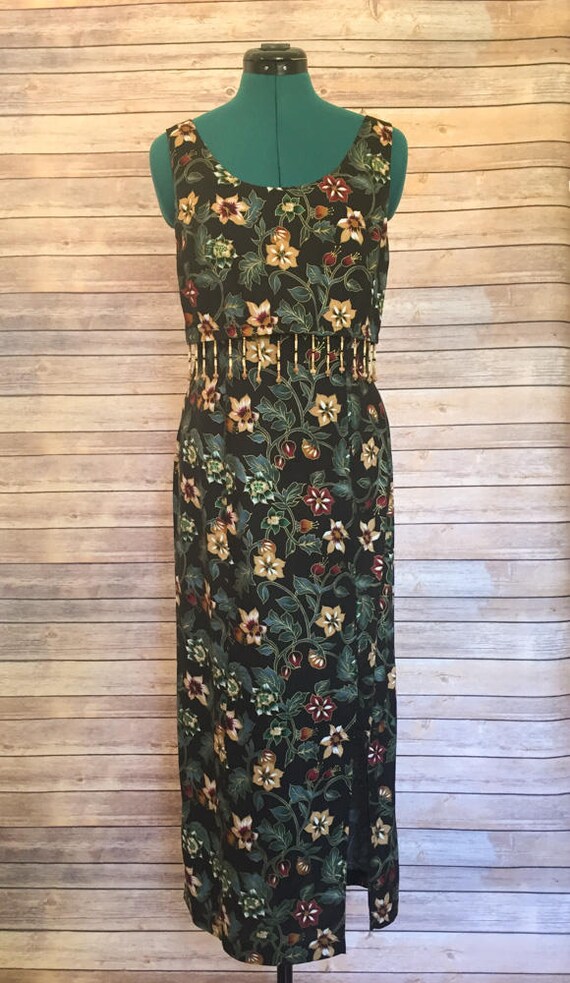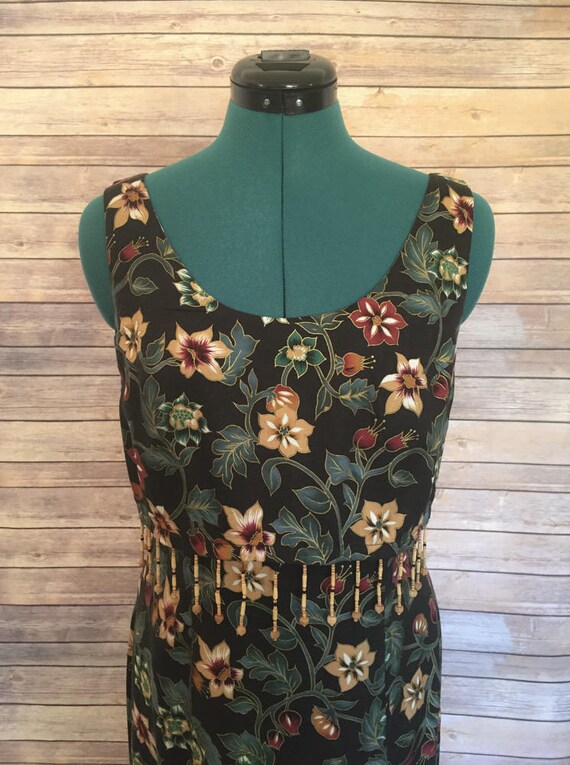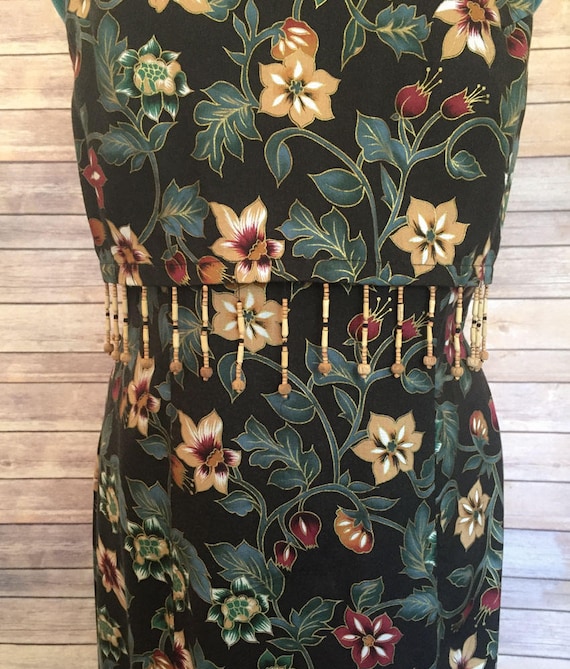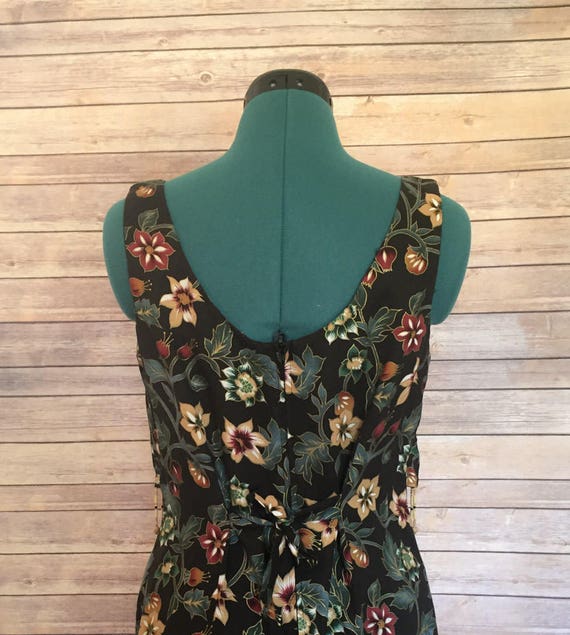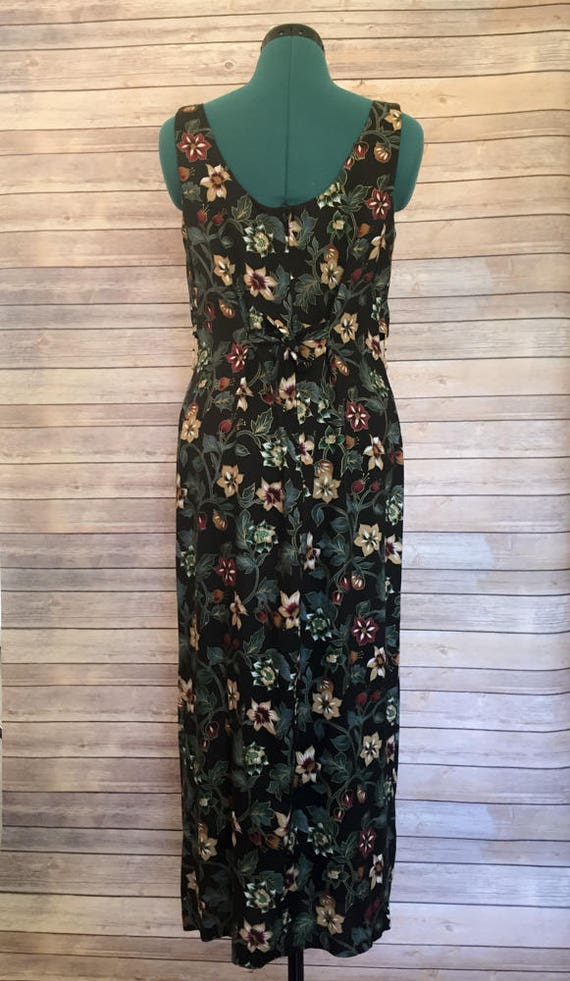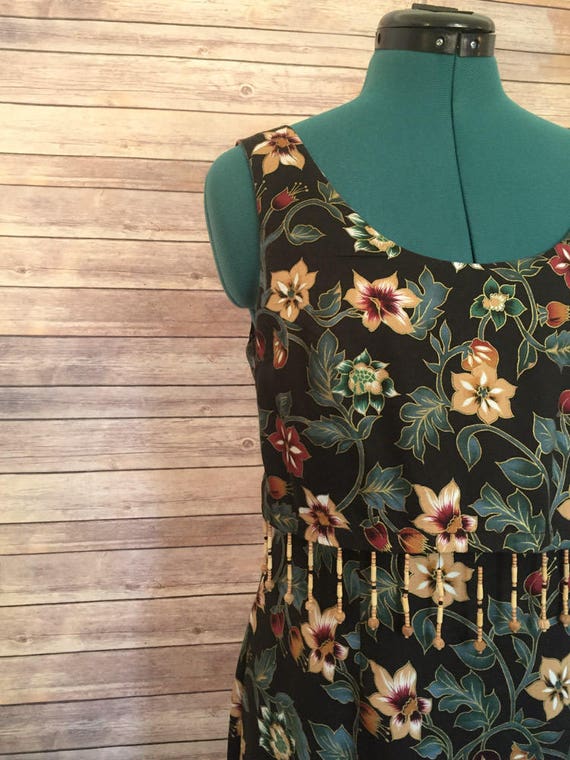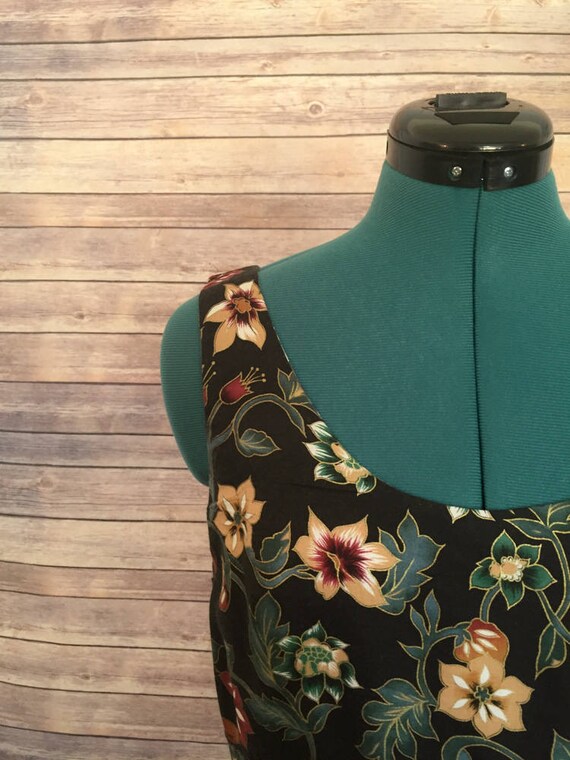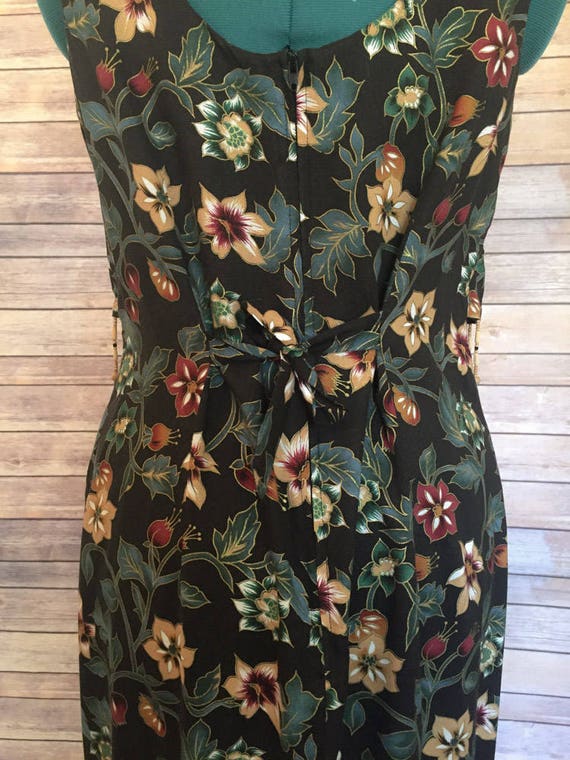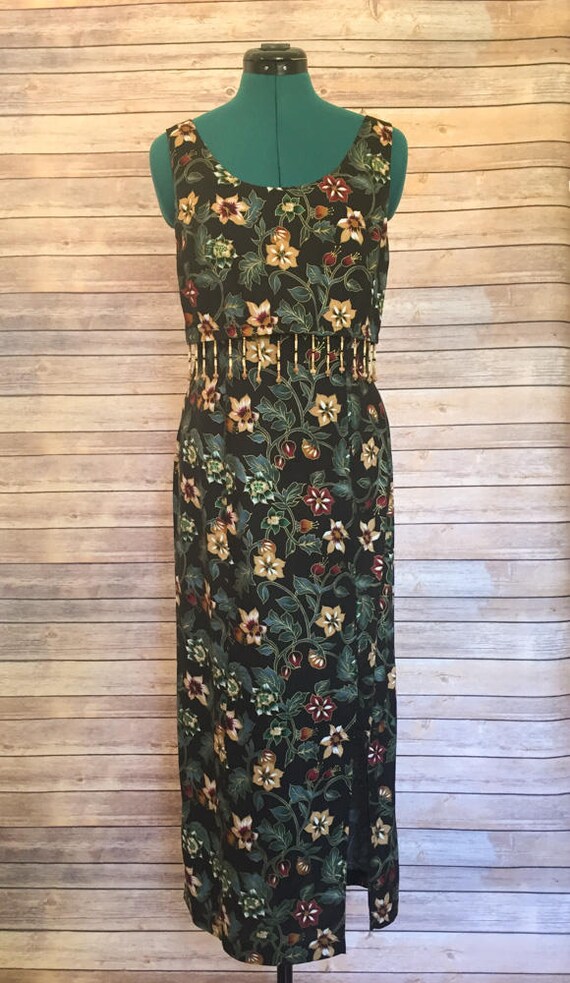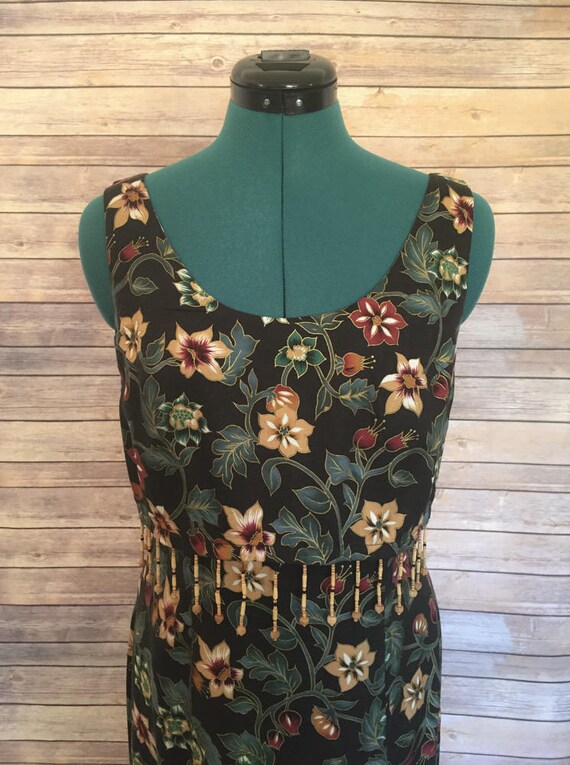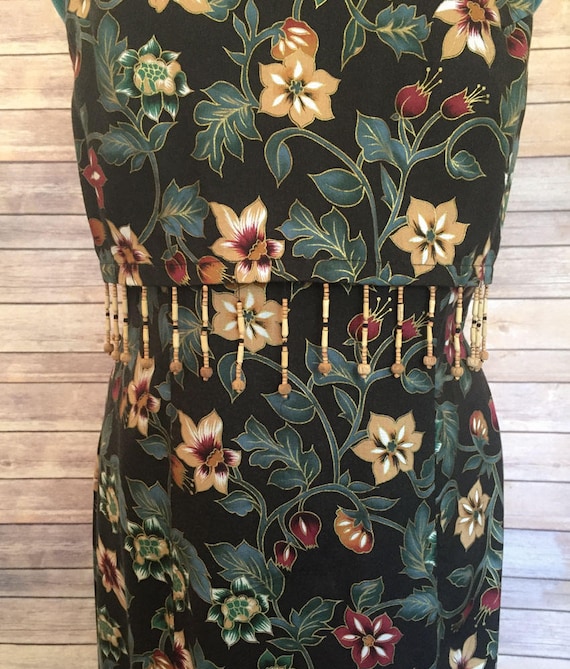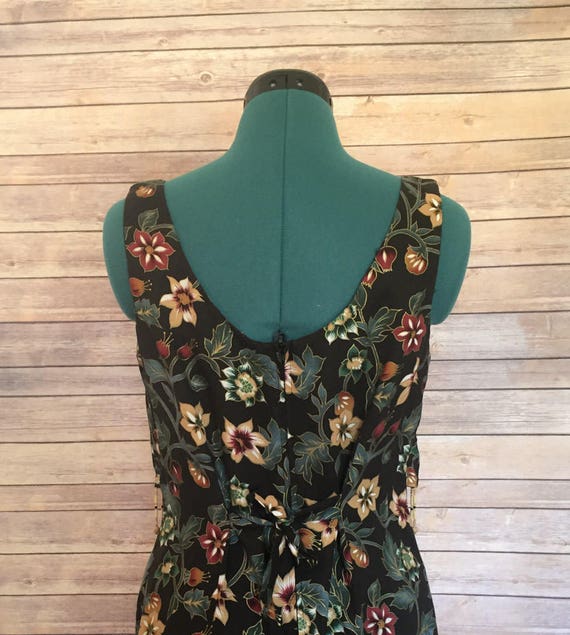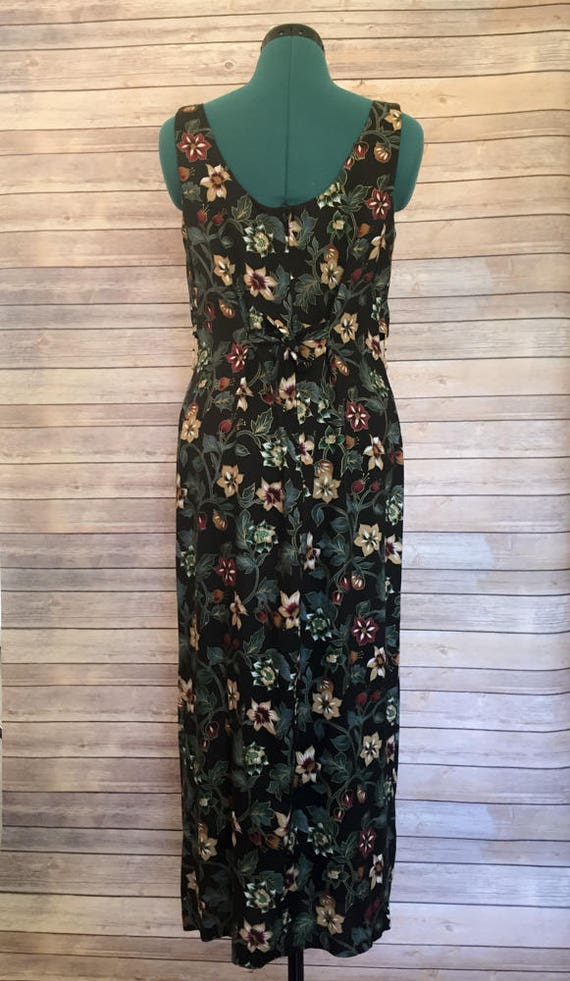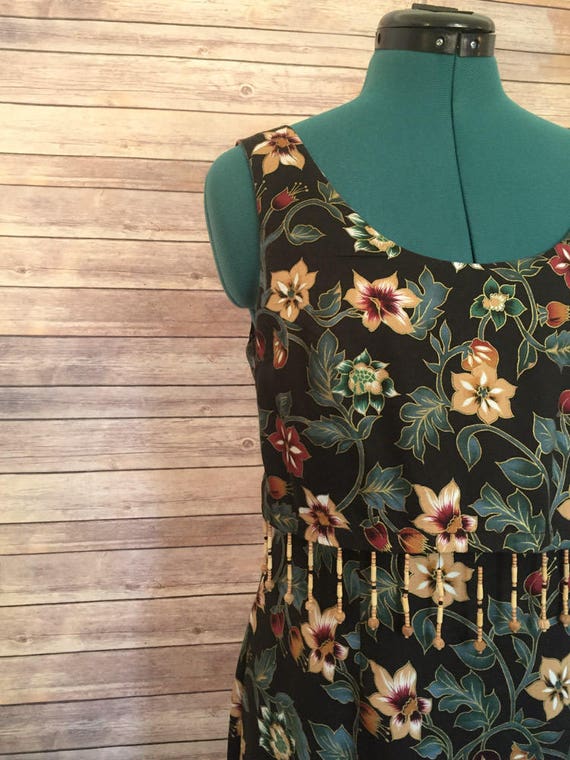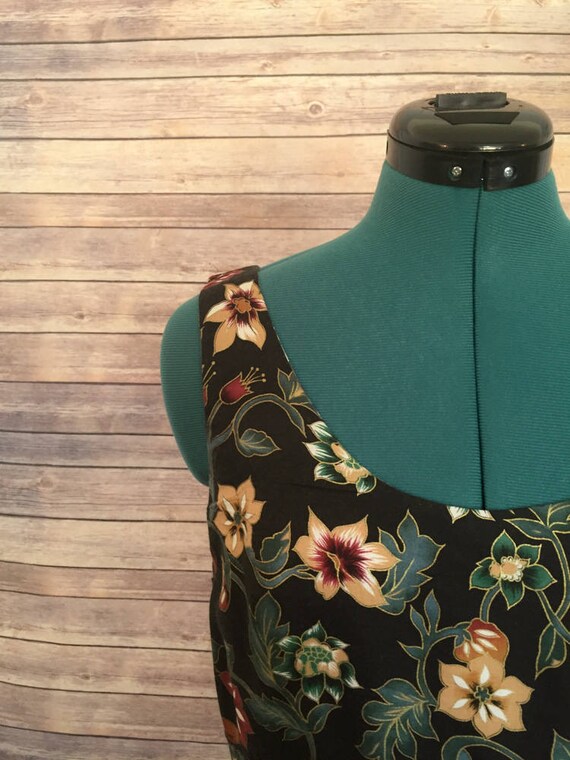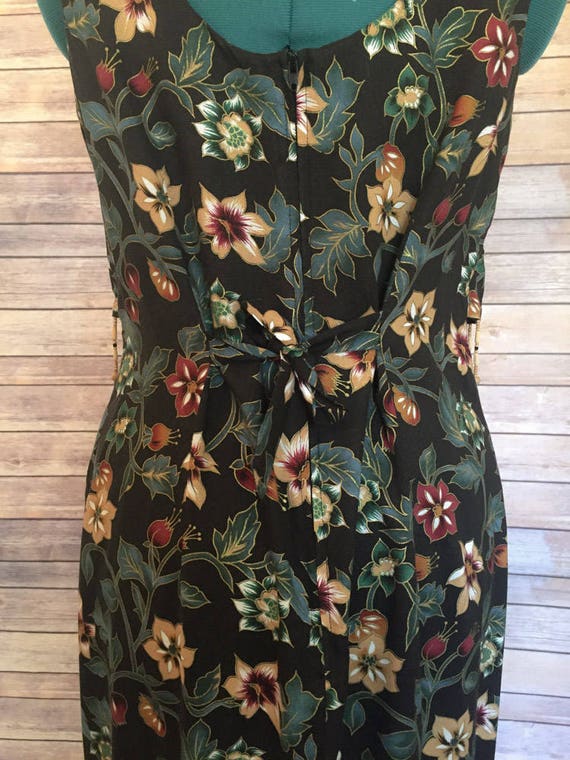 This simple floral maxi dress is a perfect addition to any wardrobe; versatile and stylish with the ability to be worn all year round.
It features a lovely floral pattern, maxi length skirt with split at the front, scoop neck, tie back, and cute beaded tassels across the torso. The style is slightly fitted and would suit a variety of body shapes.
Pair with sandals for summer or boots and a chunky knit cardigan for a lovely fall outfit!
Brand: All That Jazz
Material: 100% Rayon
Condition: Excellent condition (Item shows typical signs of wear due to occasional use)
Care: Hand Wash Warm and…