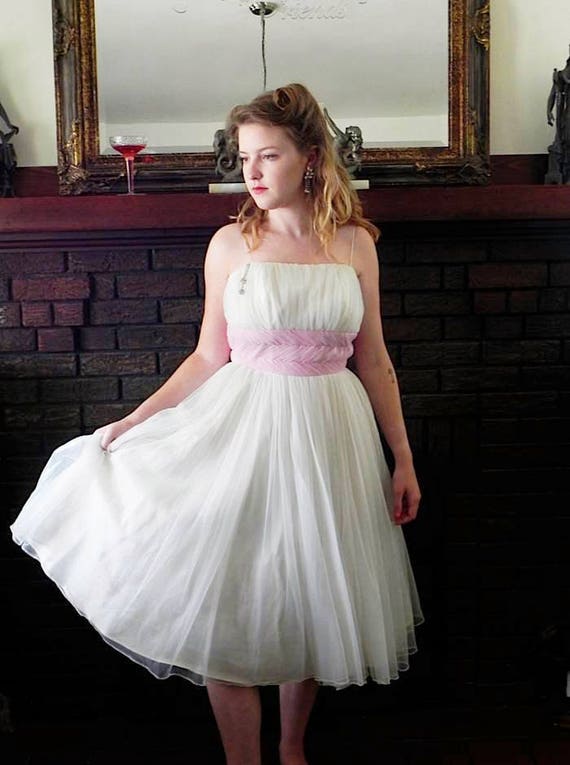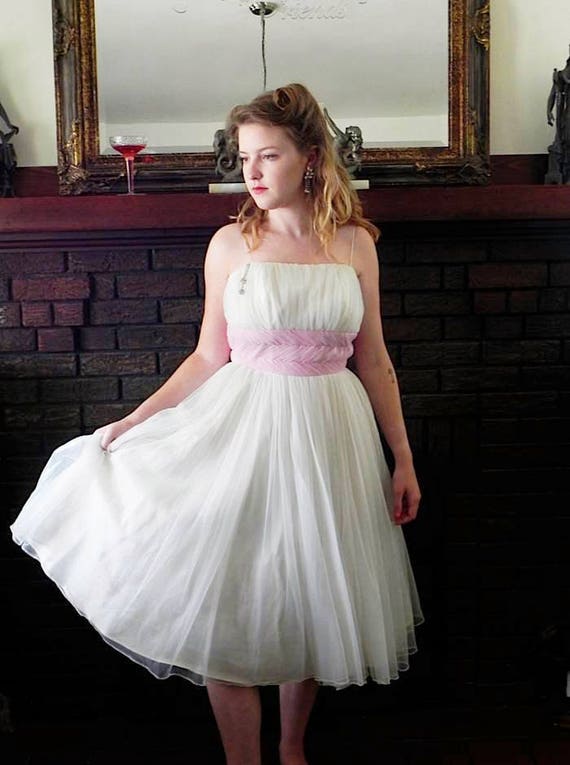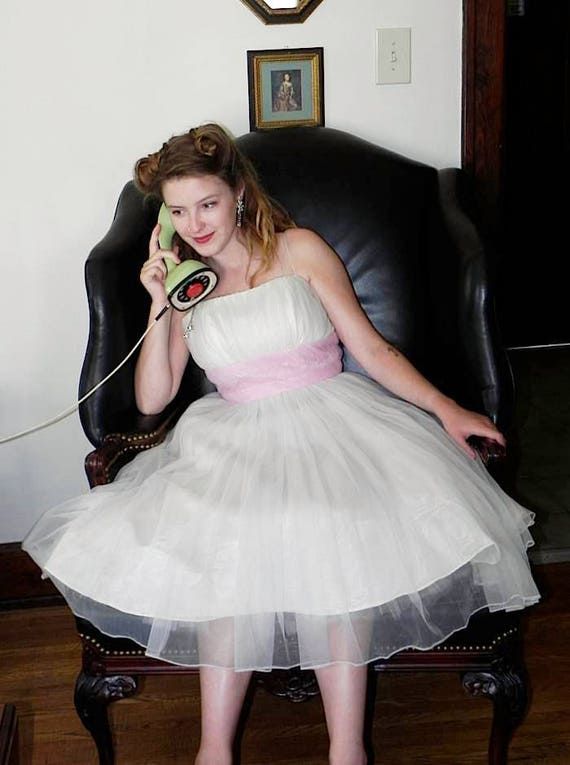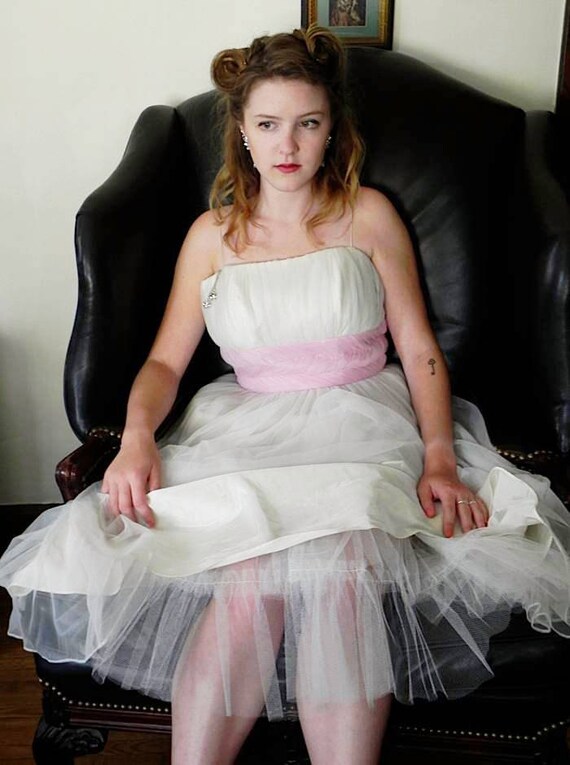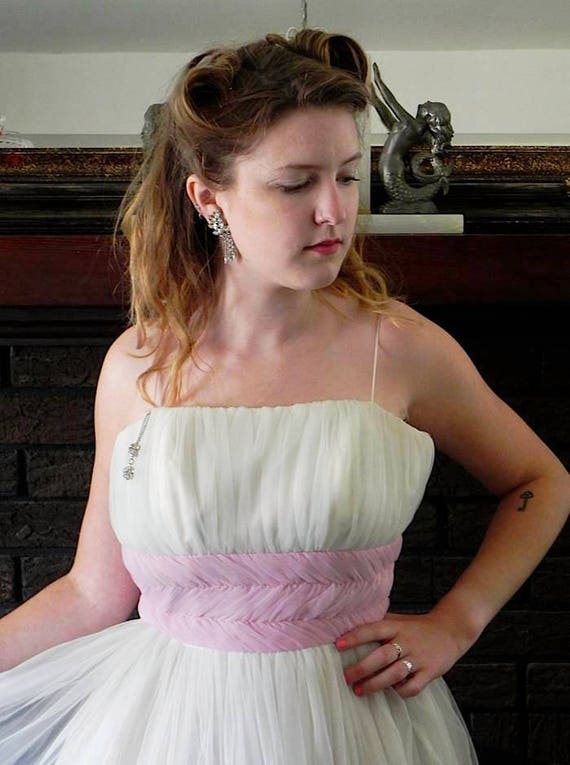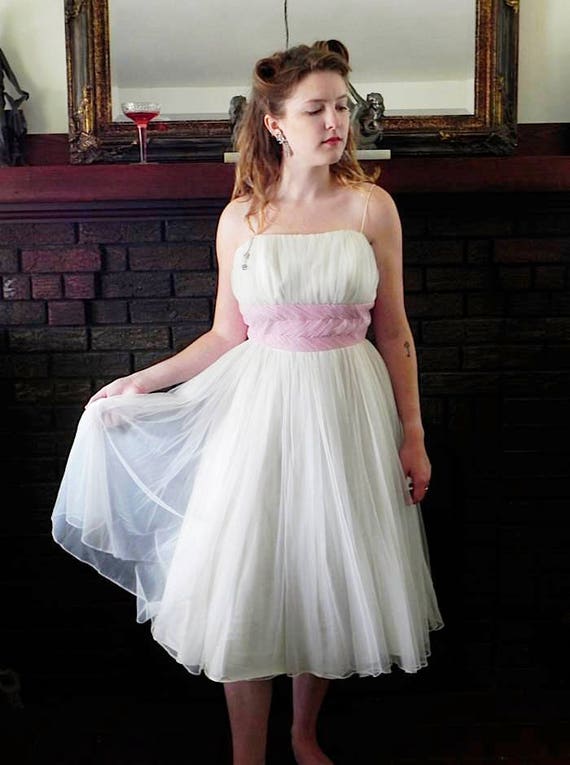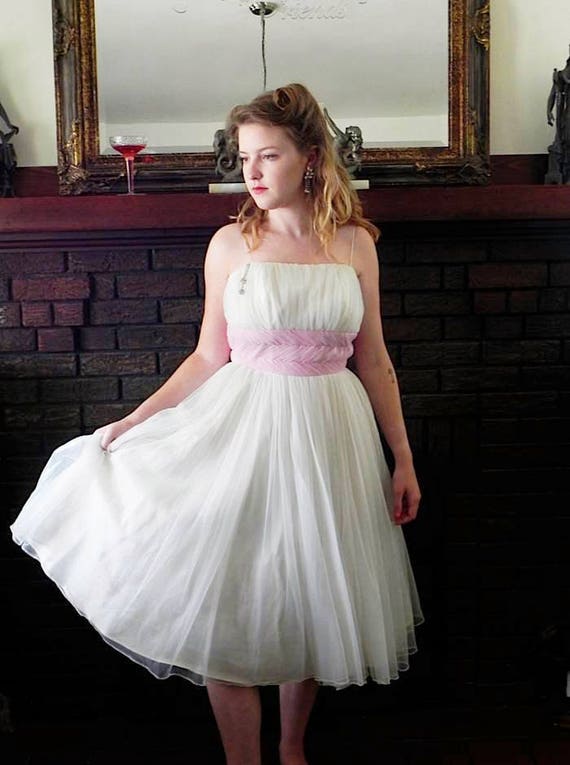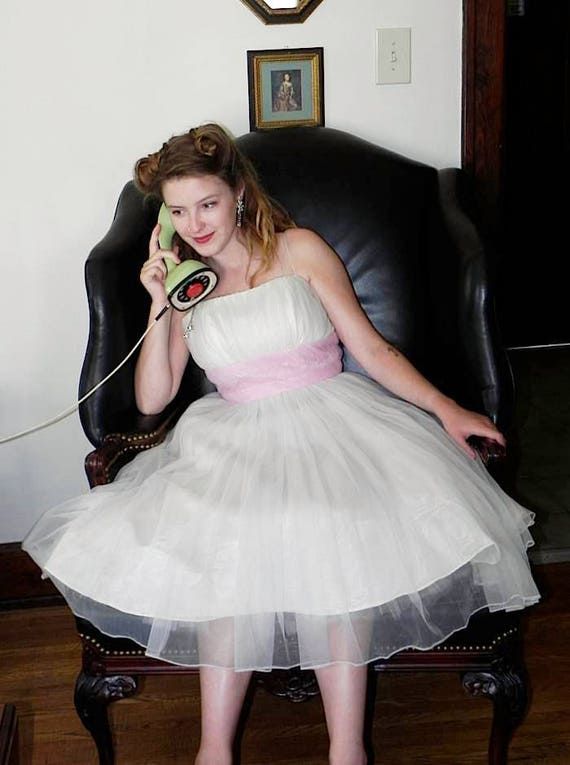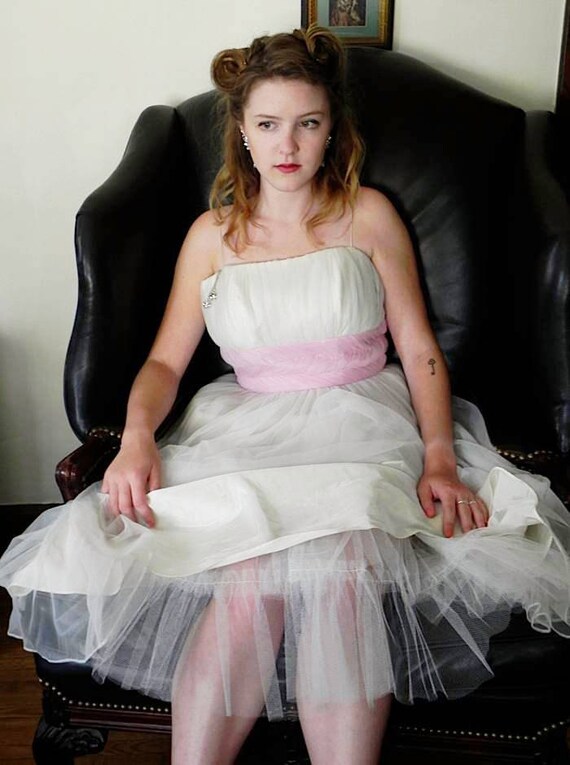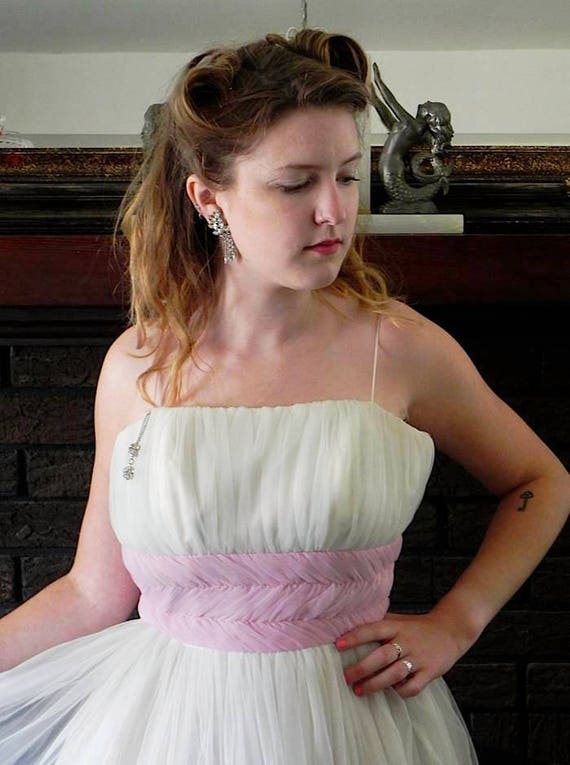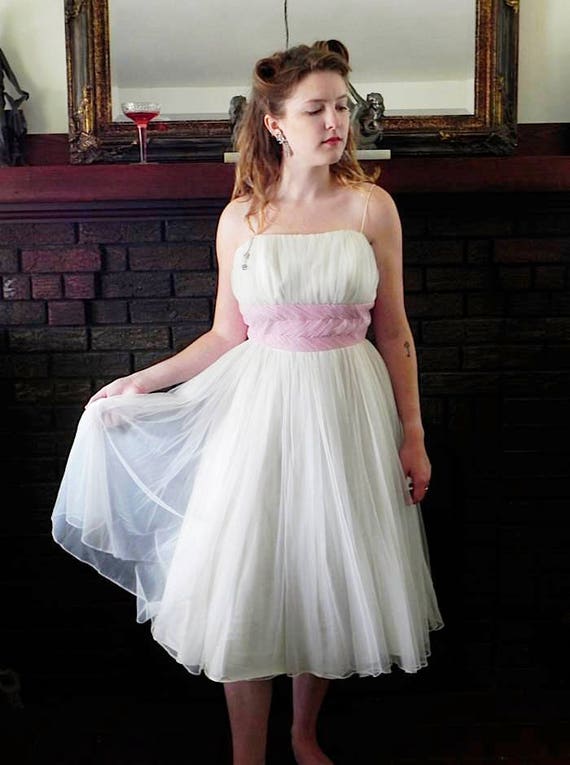 Vintage party dress. Great for prom or as a wedding dress.
circa 1950s
NOTE: THE PINK IS A BRIGHTER IN PERSON THAN IT APPEARS ON MOST COMPUTER SCREENS.
SHIPPING: The shipping calculator is sometimes off and quotes $30- $40 shipping western and west coast US which is not correct. We are happy to refund and overages. Please contact us with any shipping questions.
*White chiffon over taffeta with pink trim
*Ruched bust
* Flattering inset waist
*stitched pink chiffon waist that gathers at the back in two free flowing strips,that are the length of the dress. These can be left hanging free or…