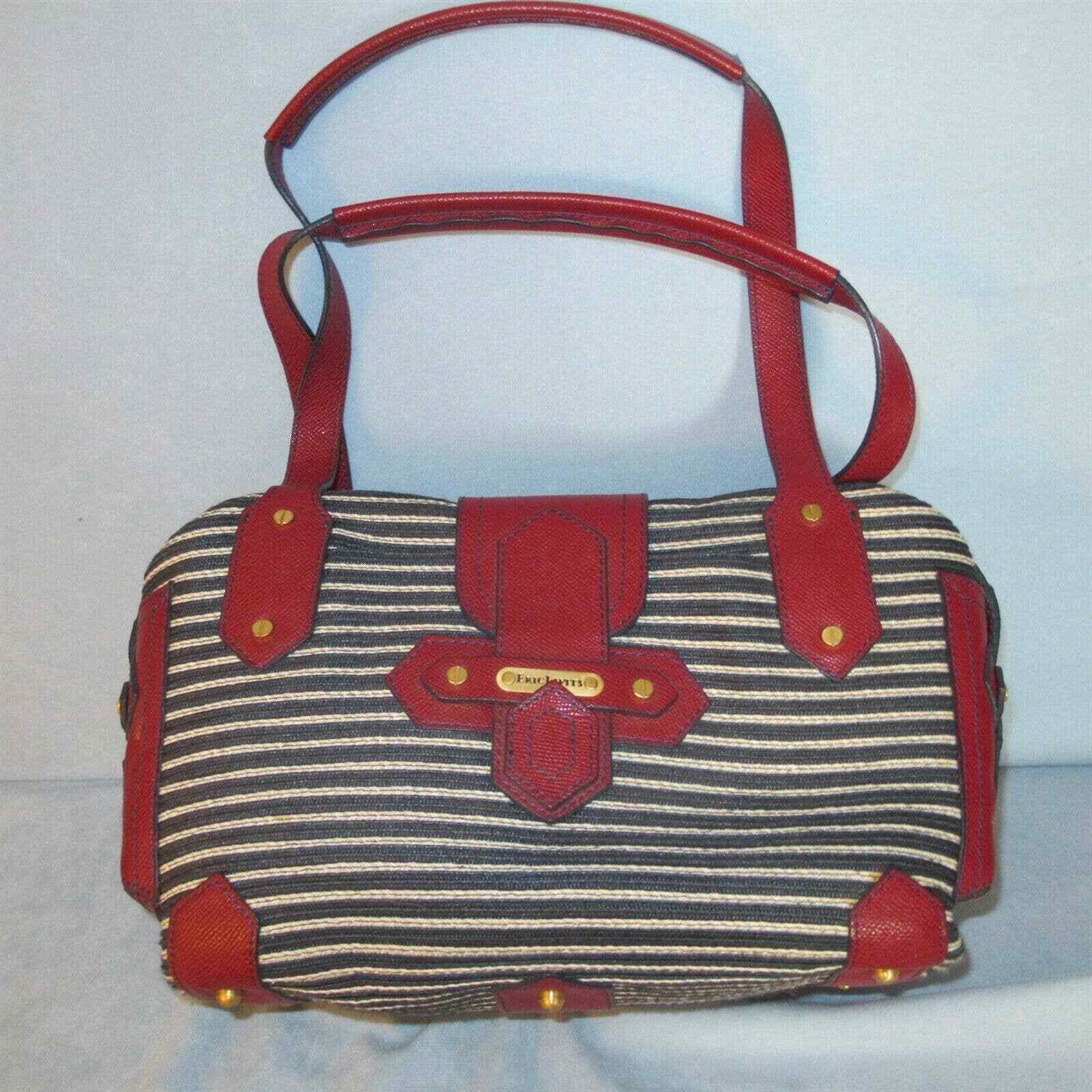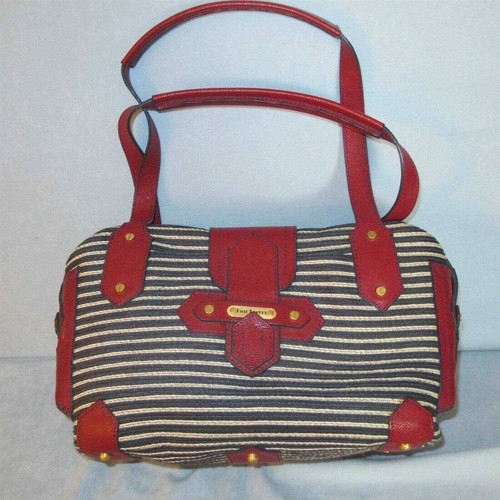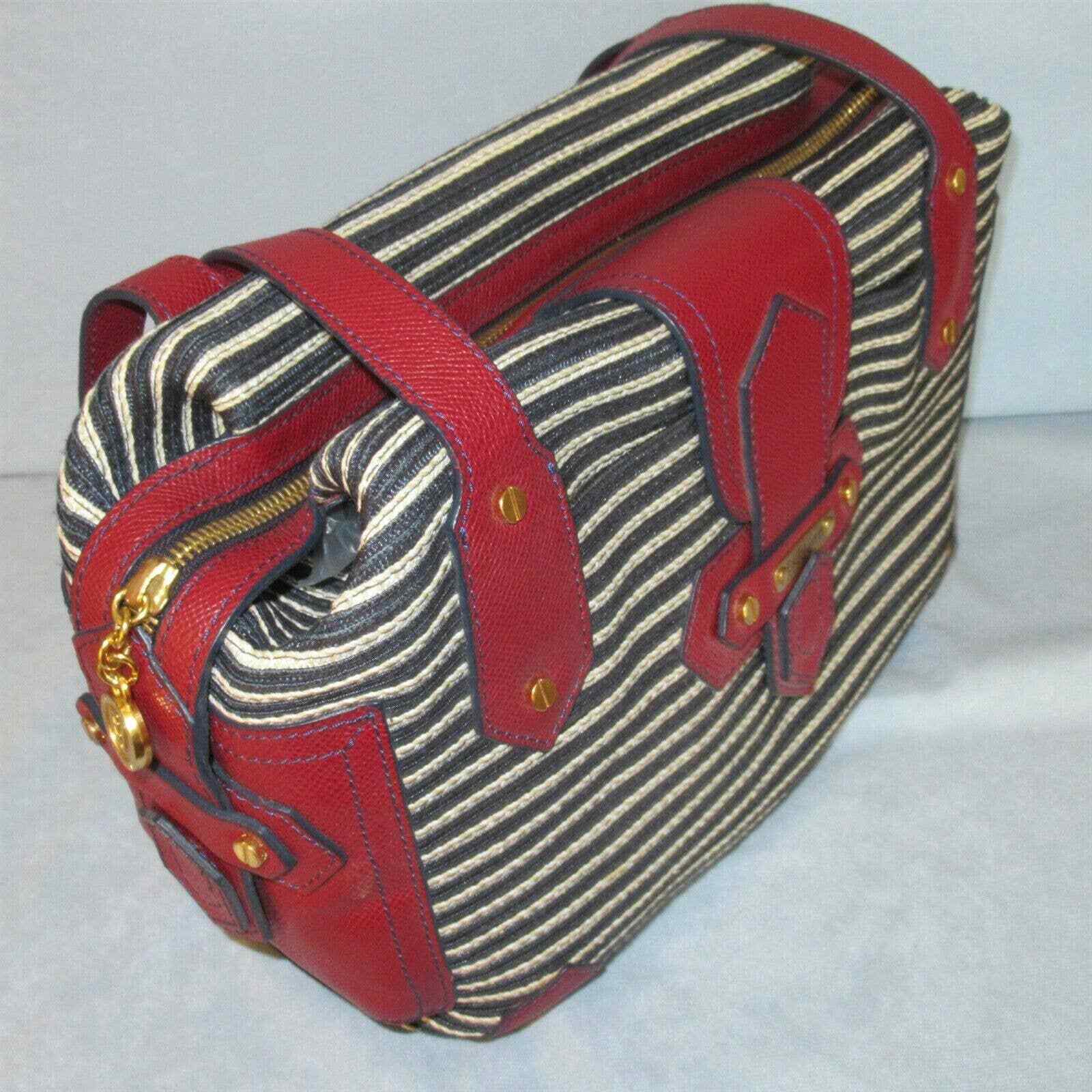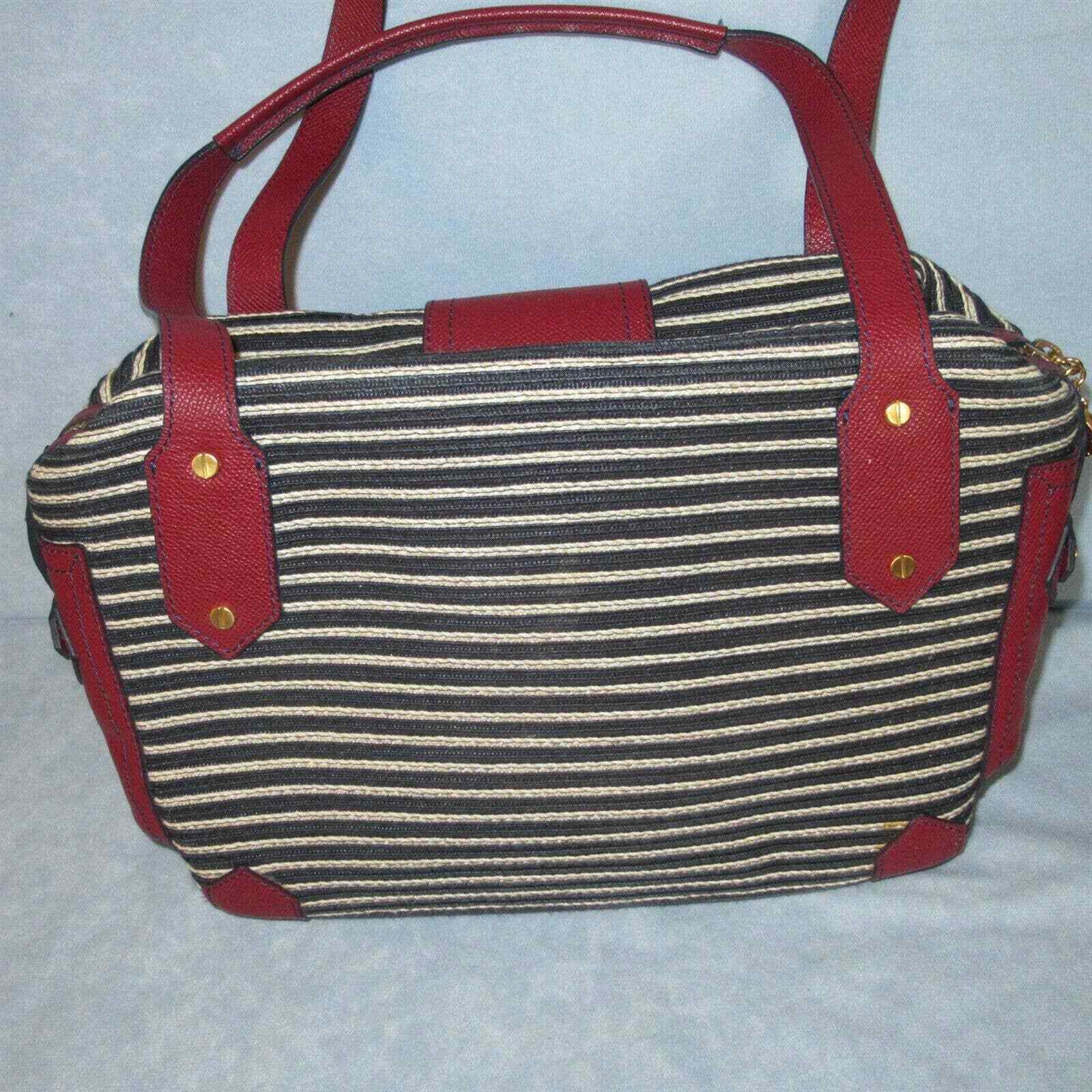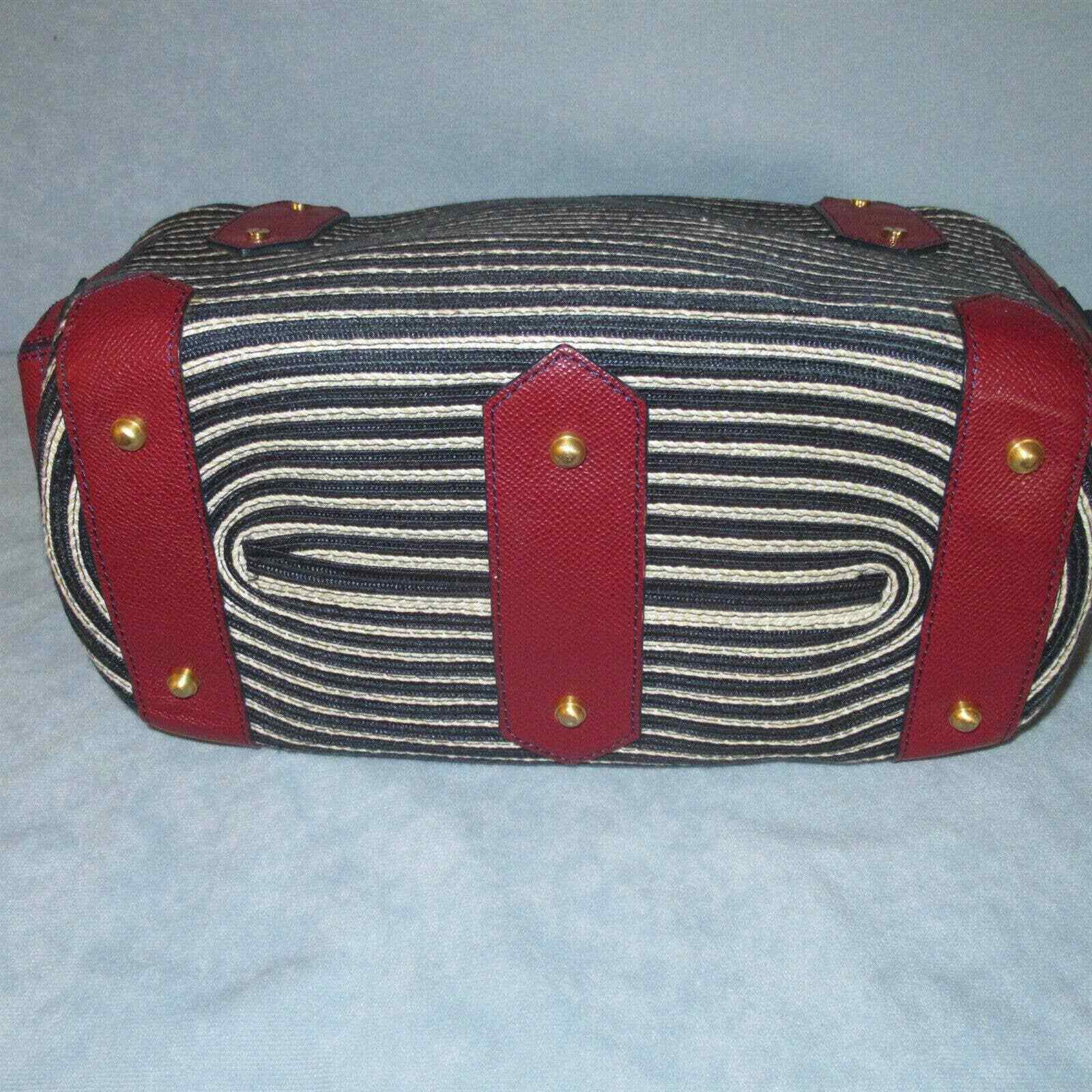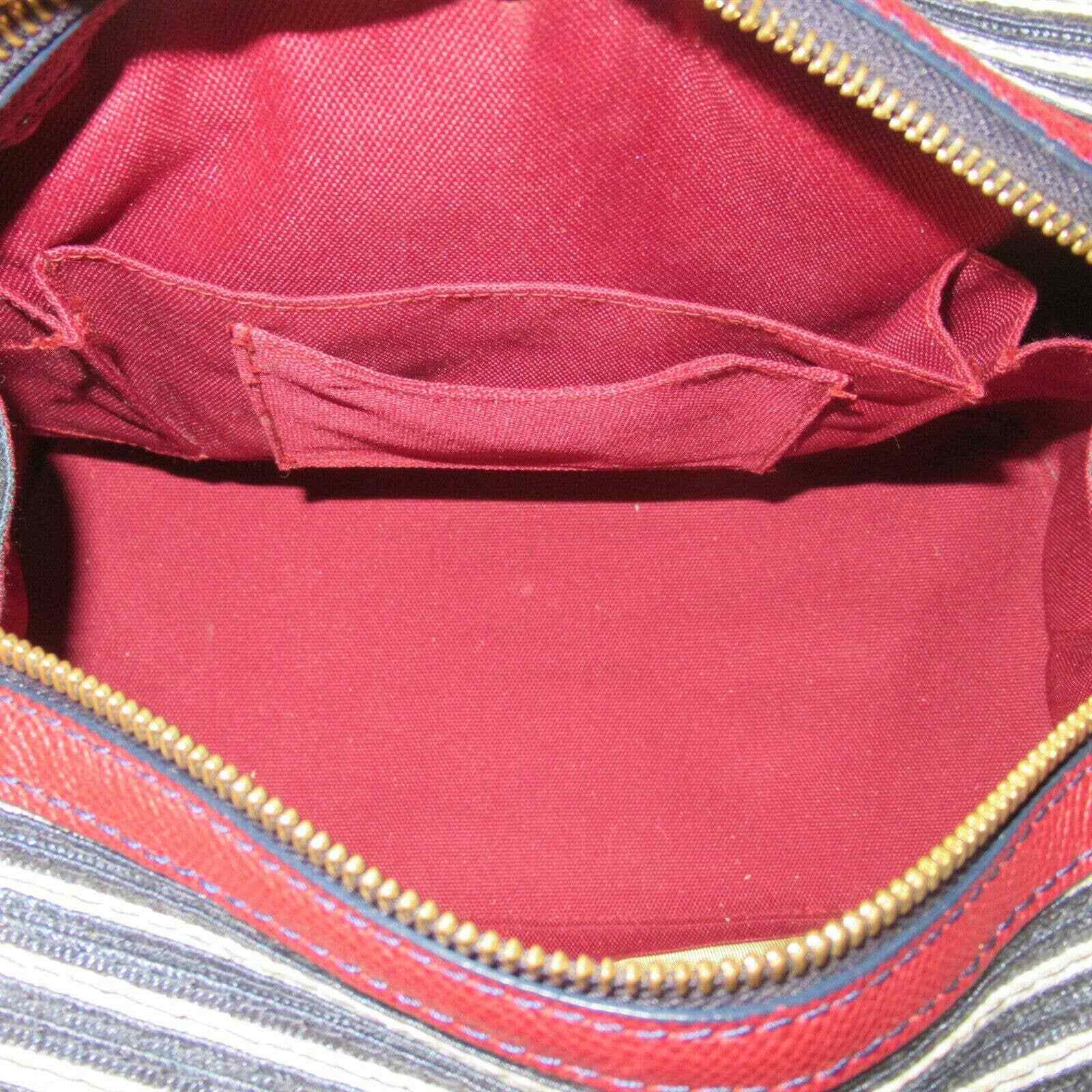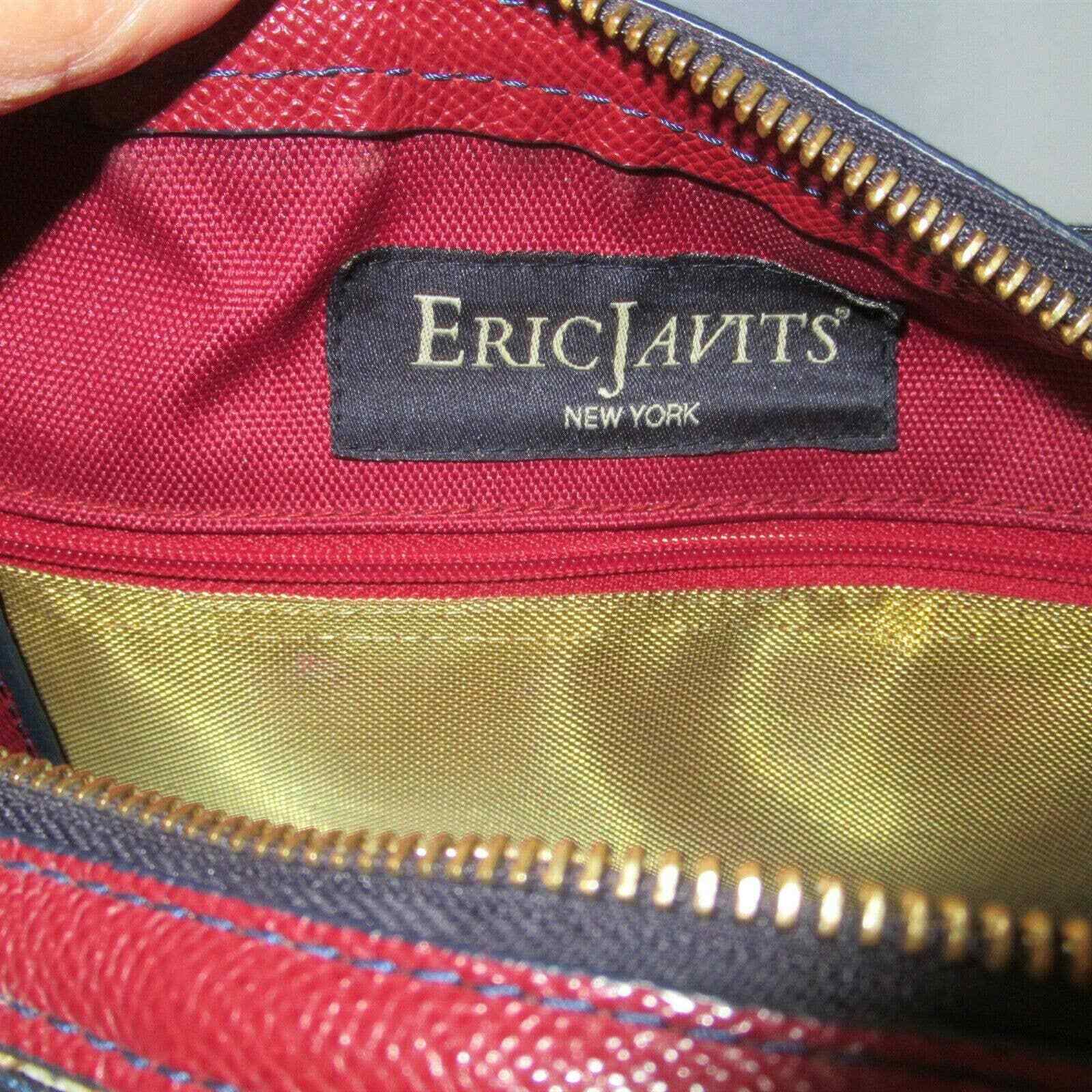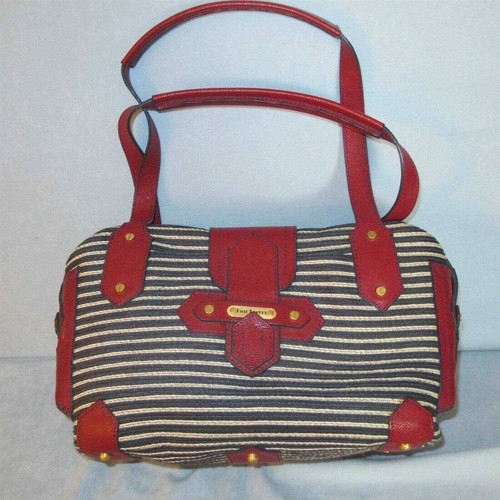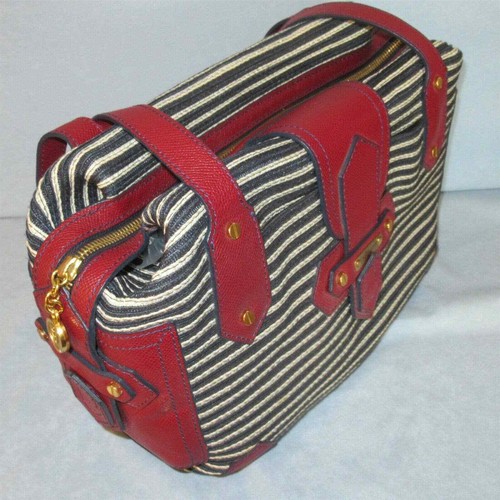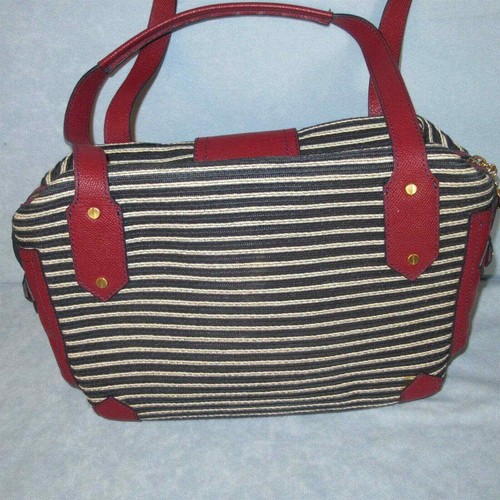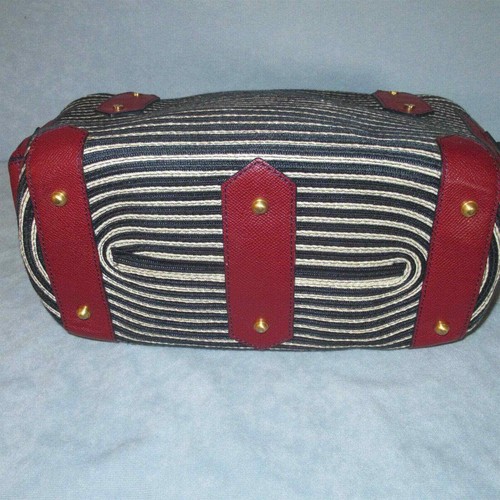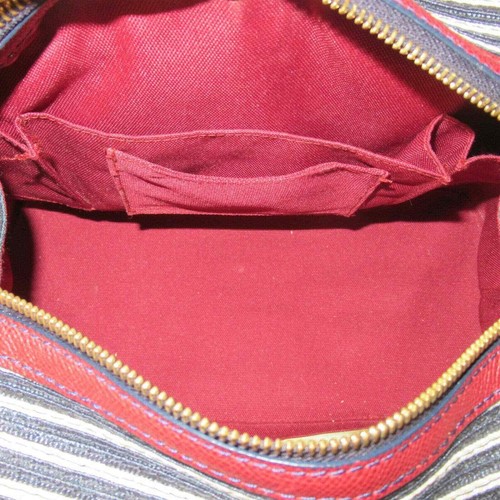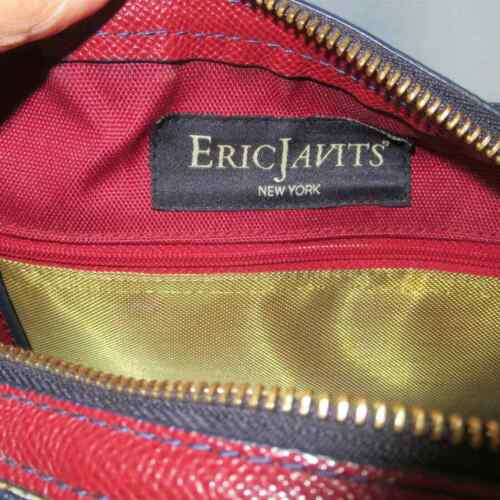 Eric Javits New York Squishee Satchel Purse Navy Red Woven Stripe
Eric Javits squishee bags are of a "Man-made fabric with partially recycled plastic resembles genuine raffia straw. It will not crack or melt when wet and is more durable and lightweight than natural fiber straw."
This bag is of a red/maroon color leather with a navy and white stripe. It is pre-owned but in excellent condition. Measures 13 inches by 8 inches by 6 inches.