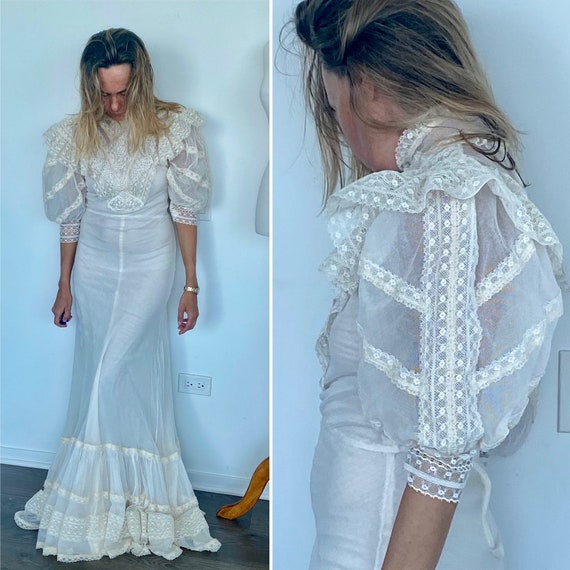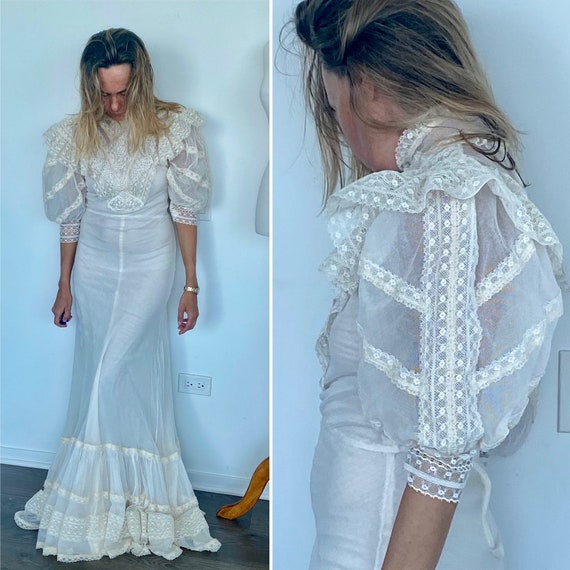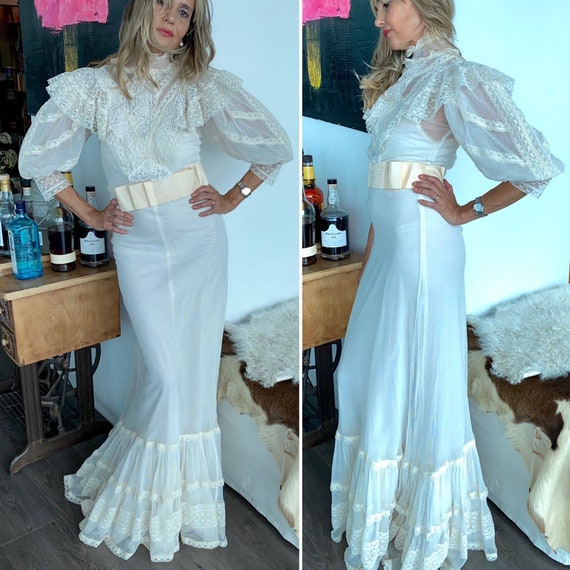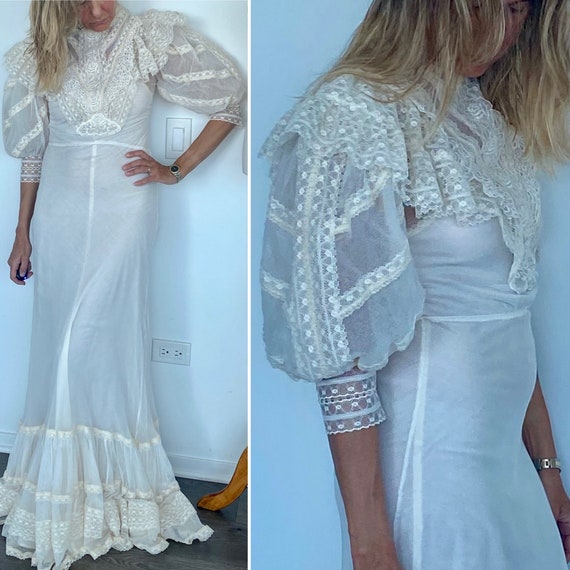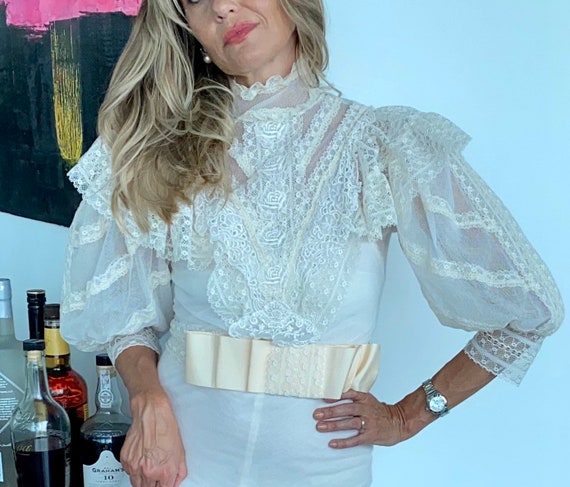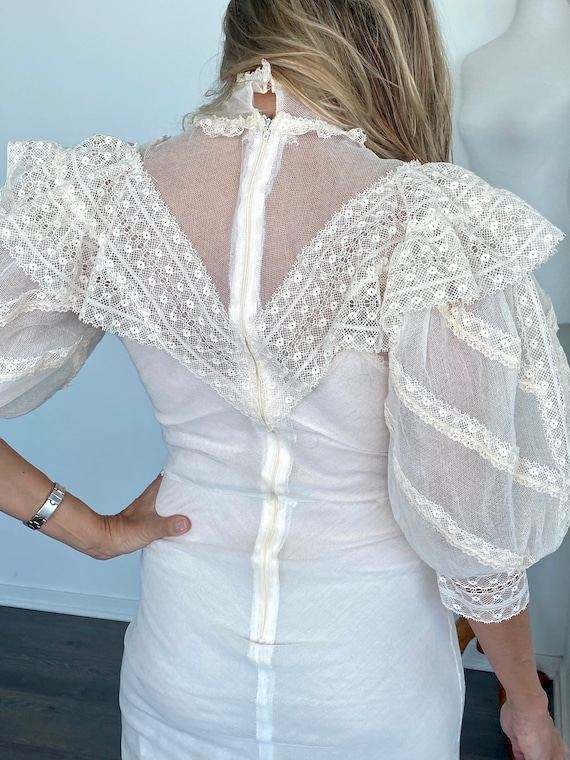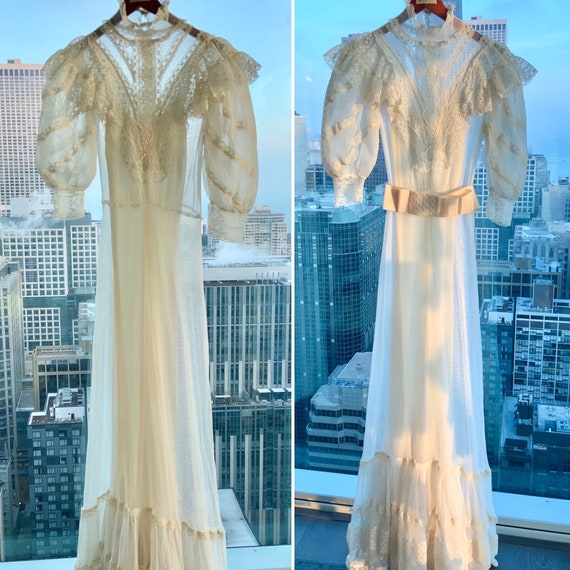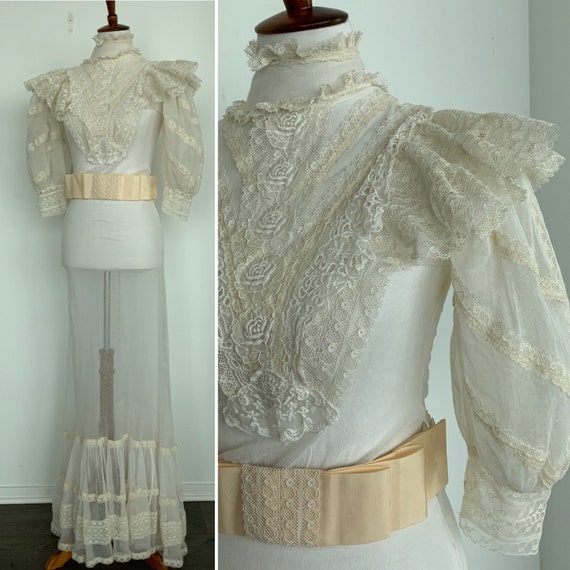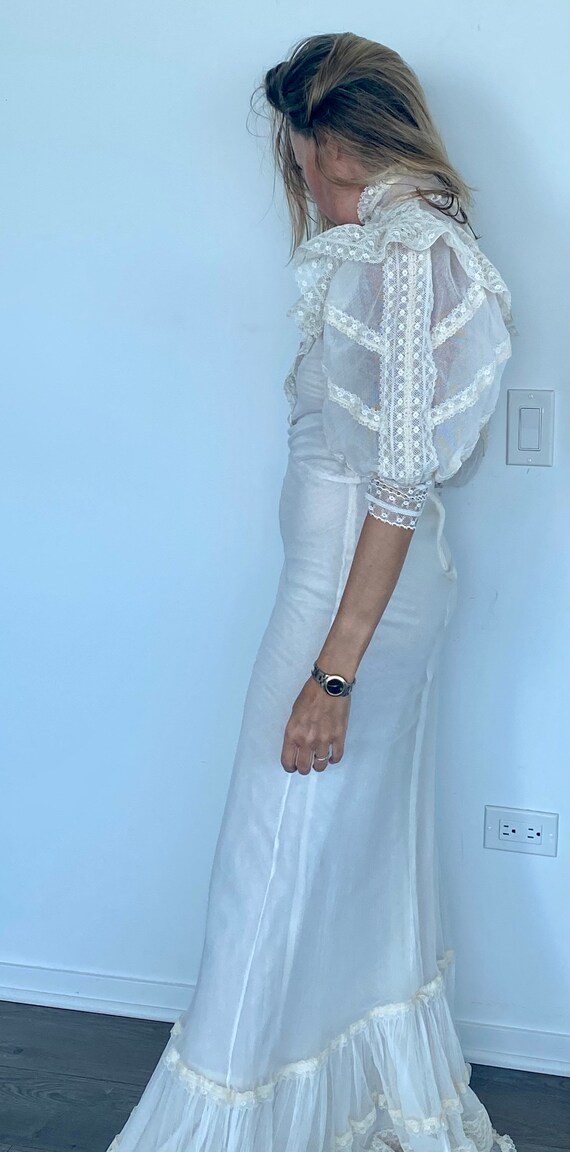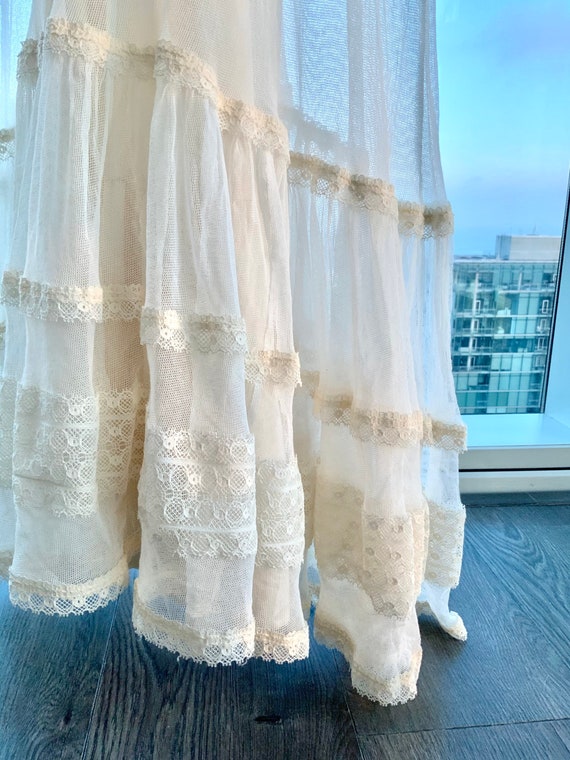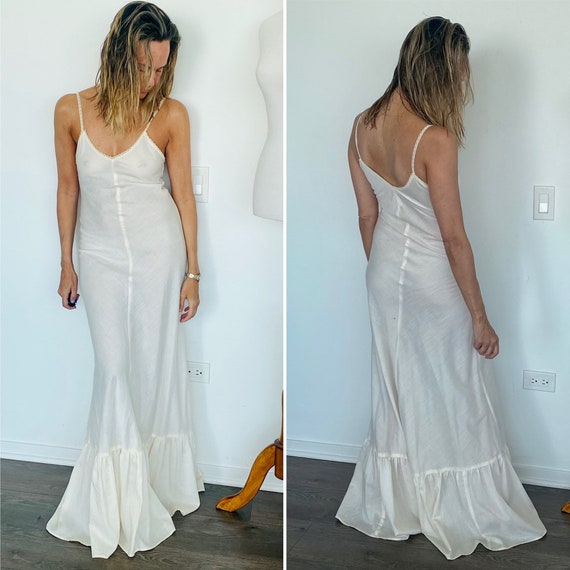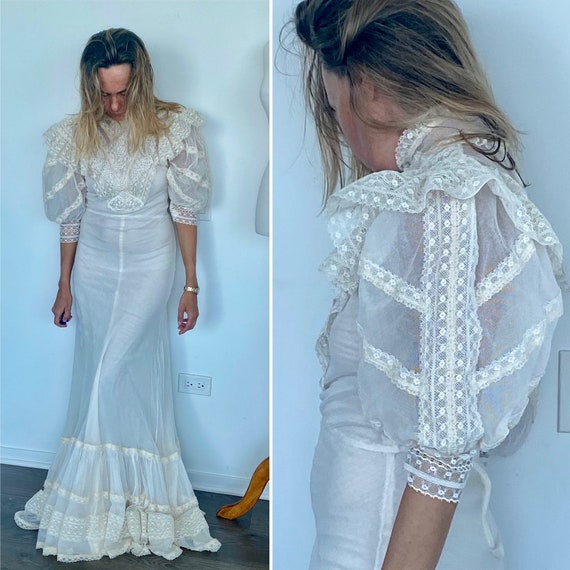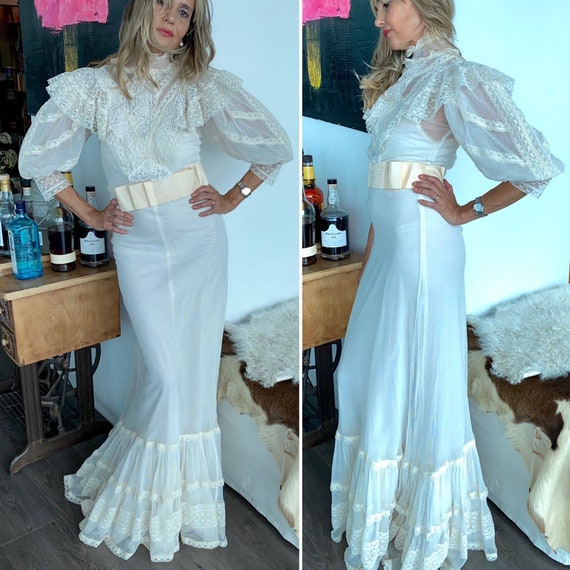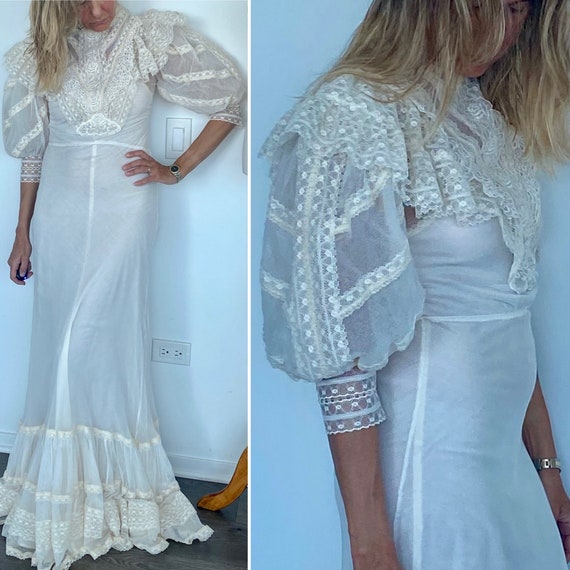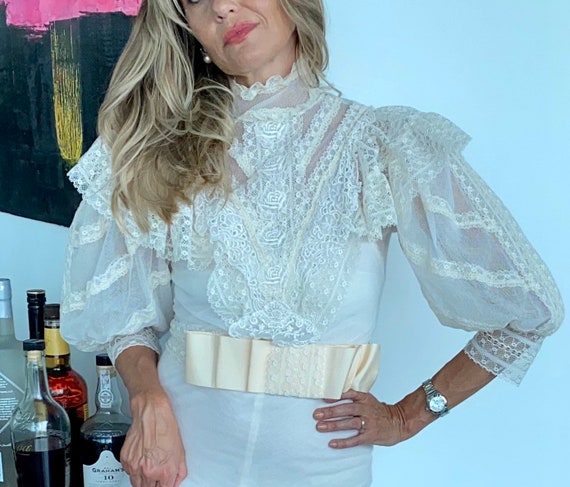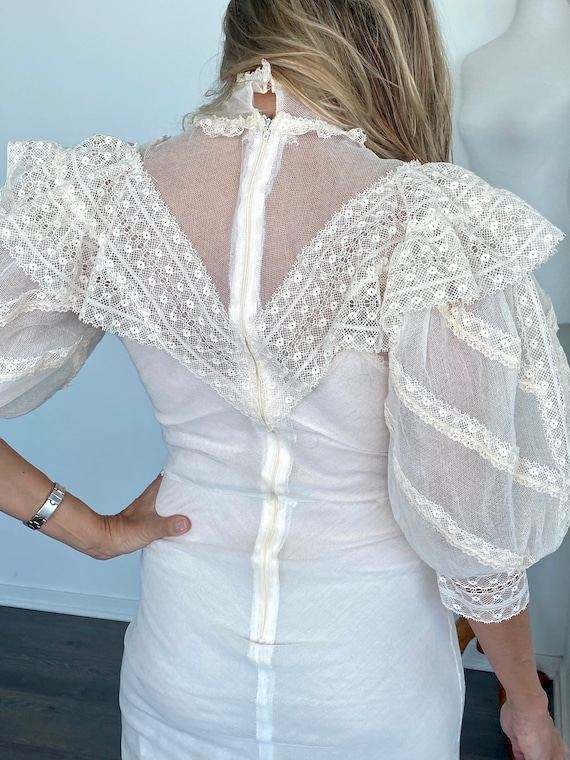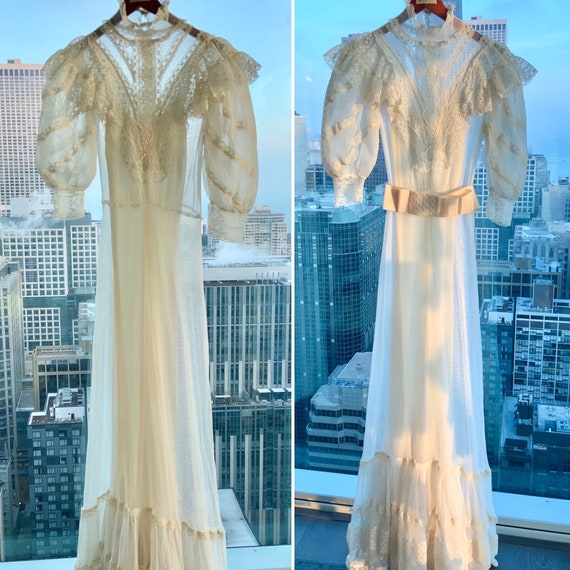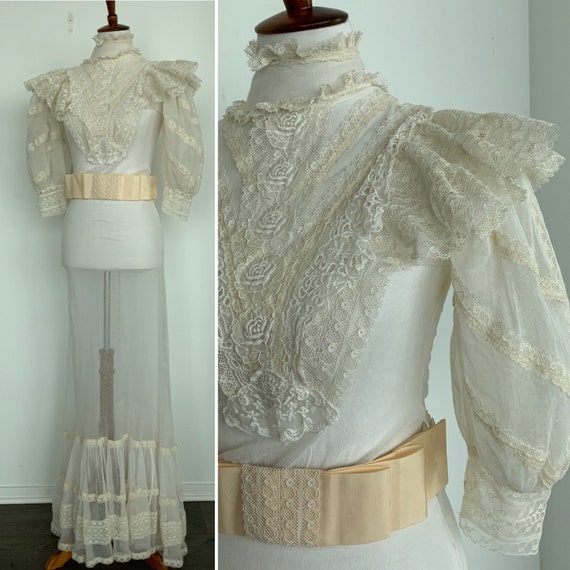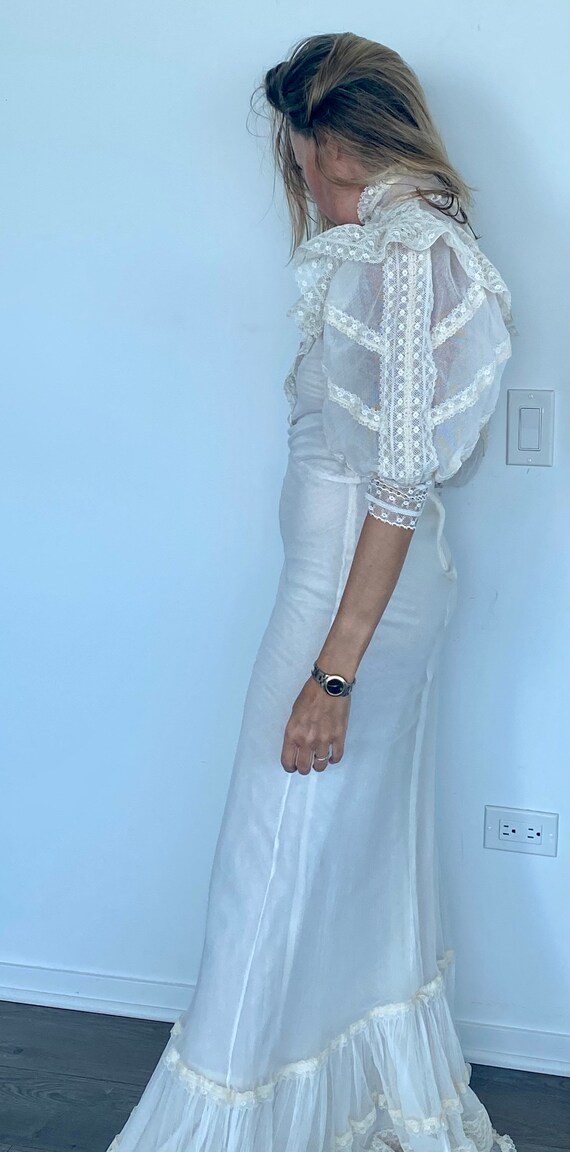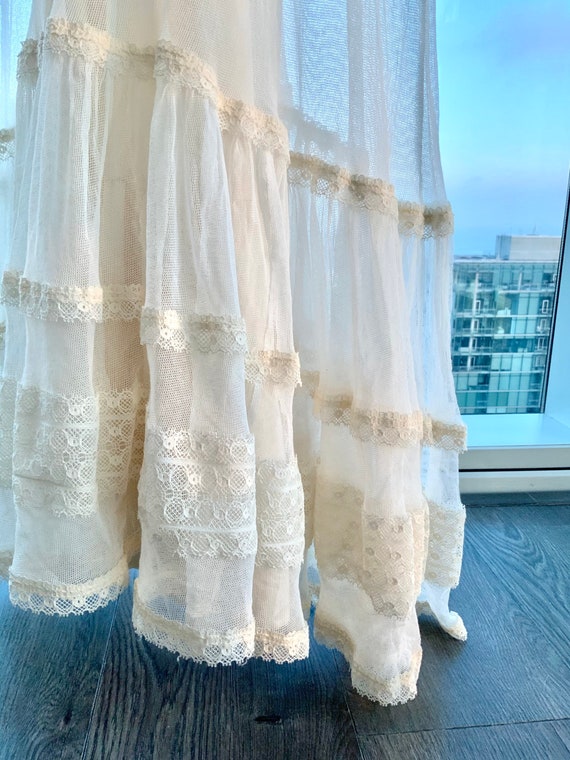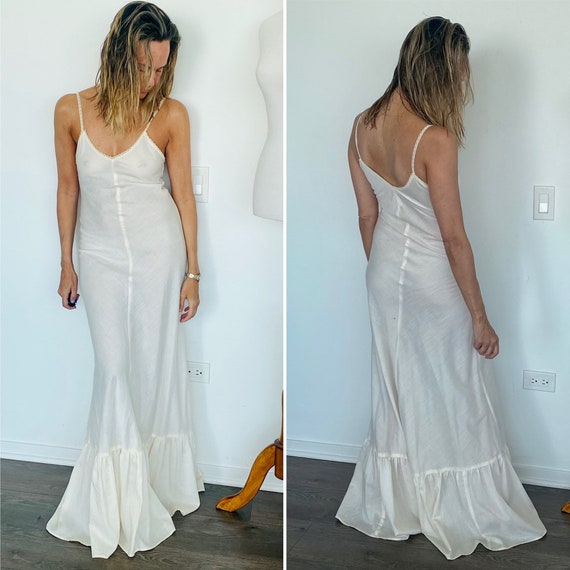 Be different. Wear UNIQUE, QUALITY items ! Mix it!
I sourced it in Argentina from a lady with the best taste that updates antique dresses so it conveniently has a zip on the back.
It has a stunning slip or underdress that can define or be worn by itself.
Measurements: Garment lying flat.
SLIP
Armpits: 15 inches
Waist: 14 inches
Hips: 15 inches
End before ruffle: 34 inches
End width: 53 inches
Total length from shoulder: 58 inches.
DRESS
Shoulder: 12 inches.
Neck:6 inches.
Armpits: 16 inches
Sleeve Lenght: 17 inches.
Waist: 12 inches , stretches to 14"
Hips: 14 inches stretc…