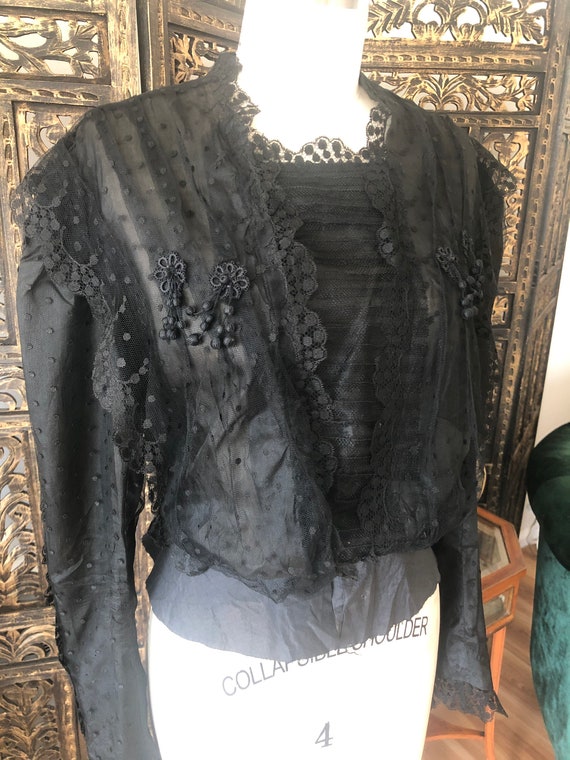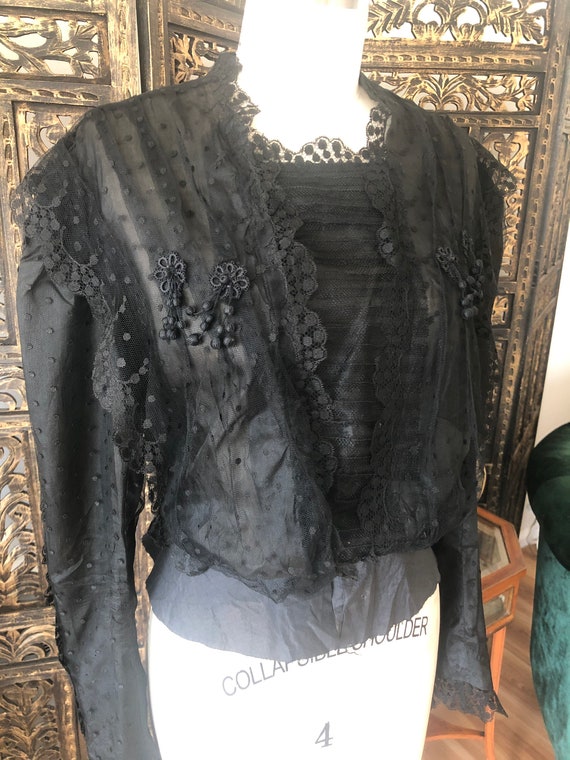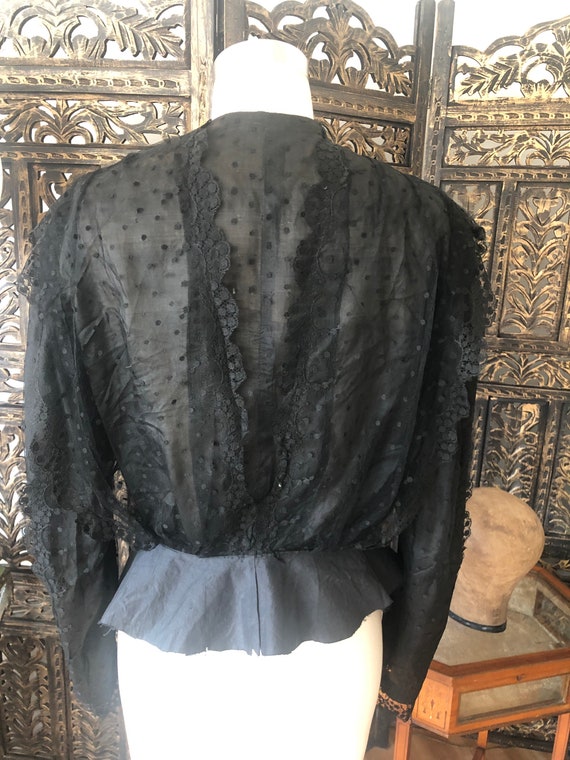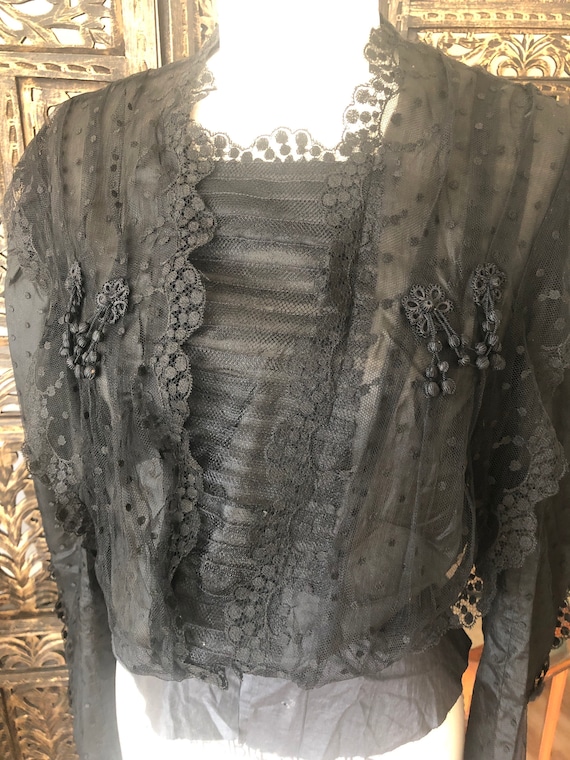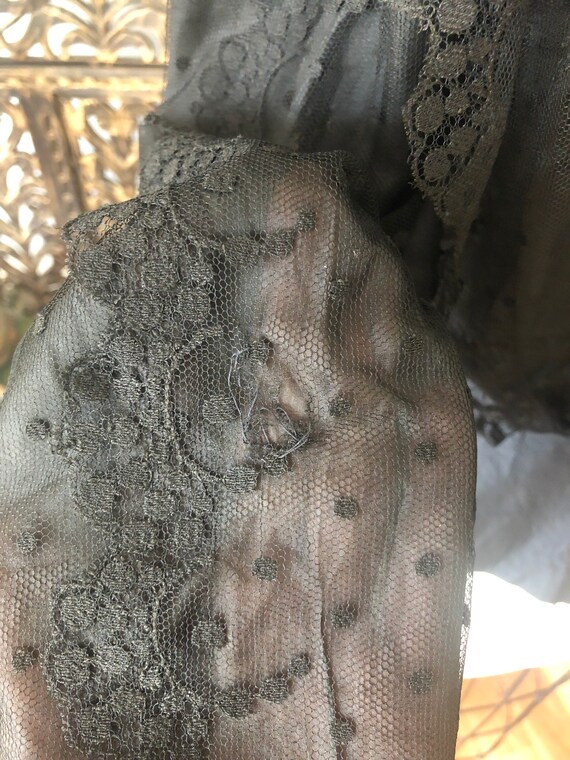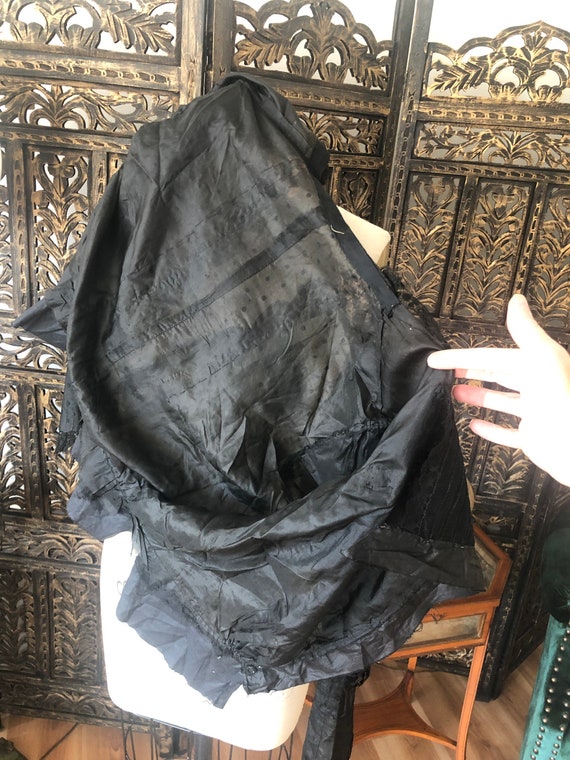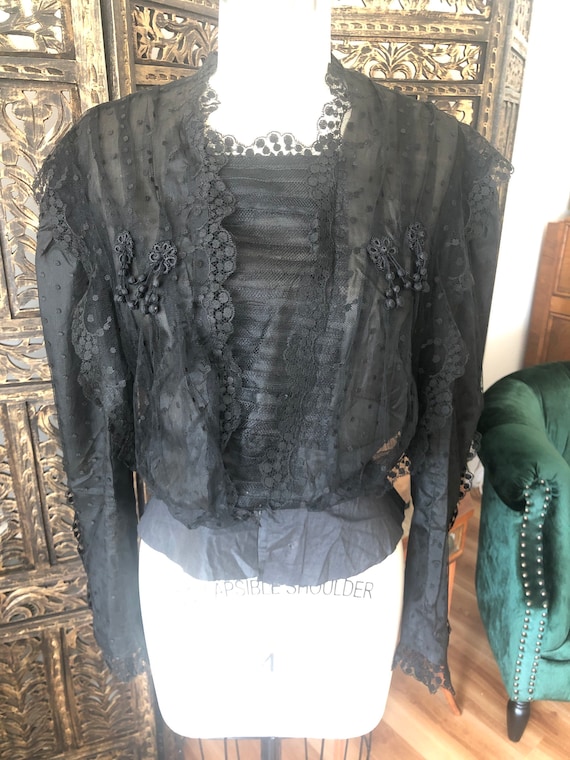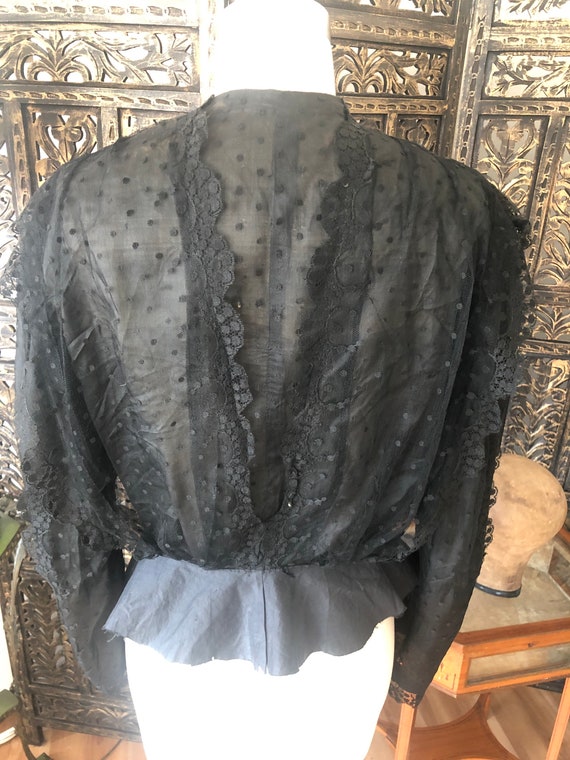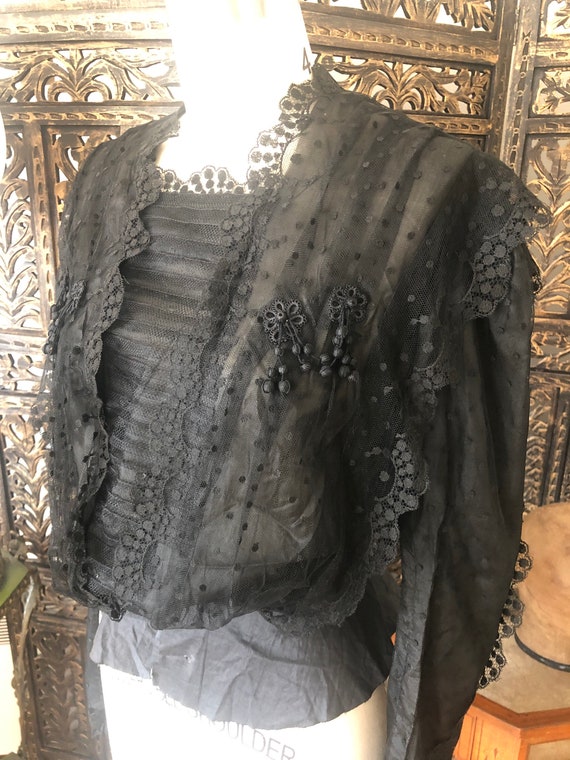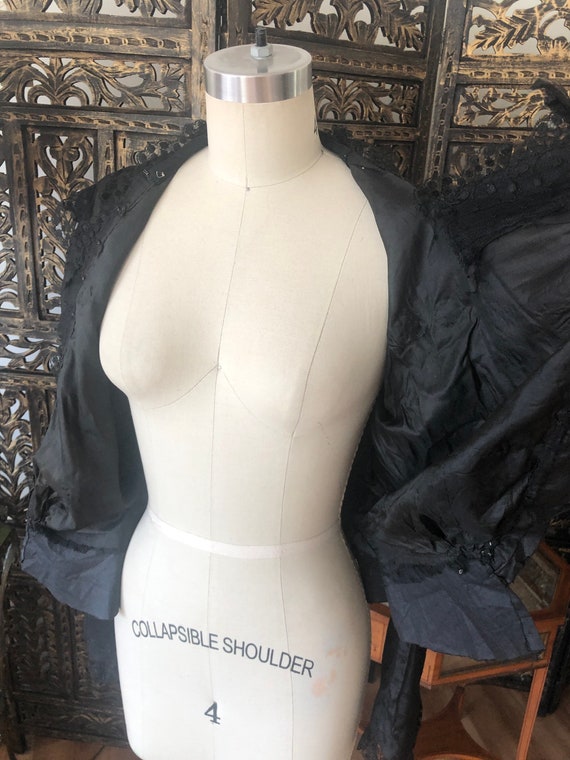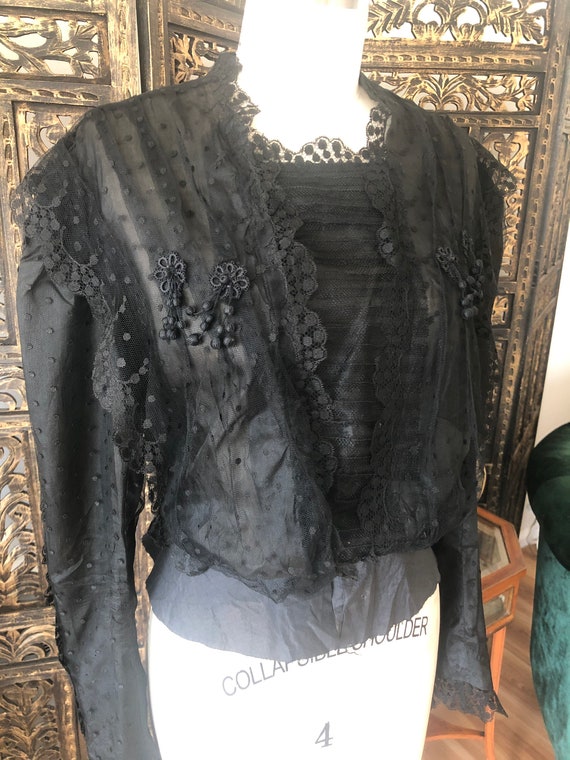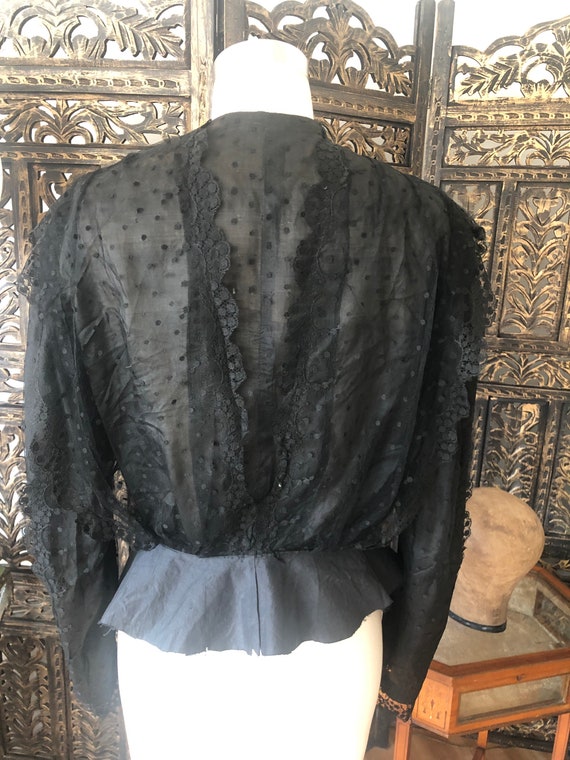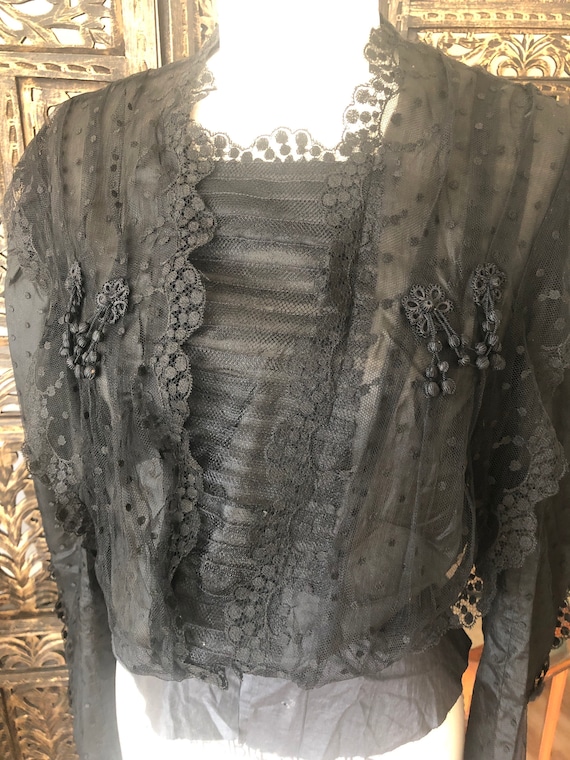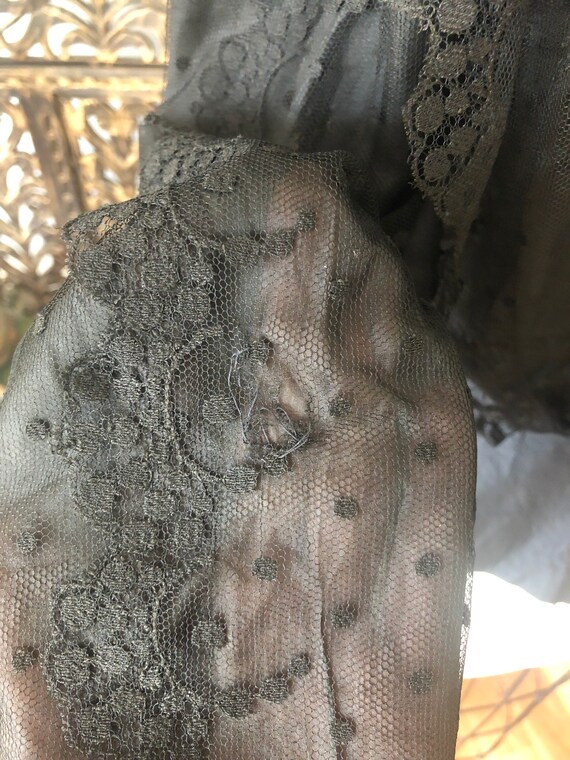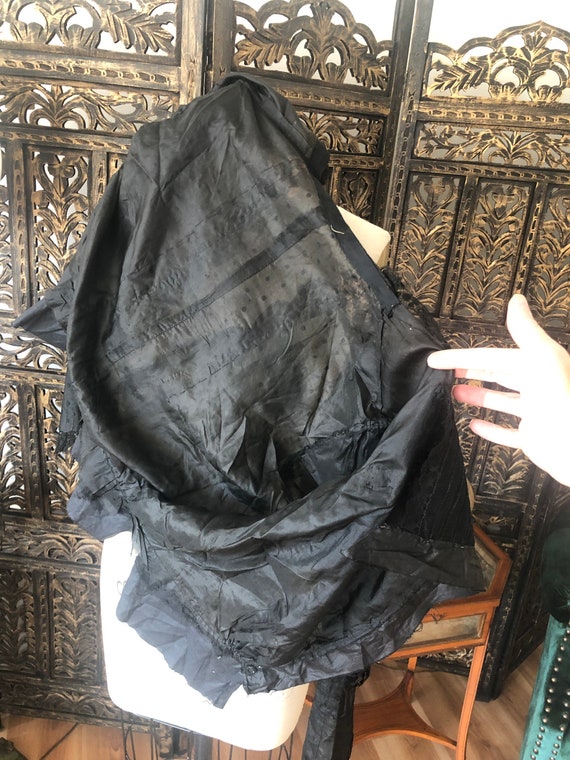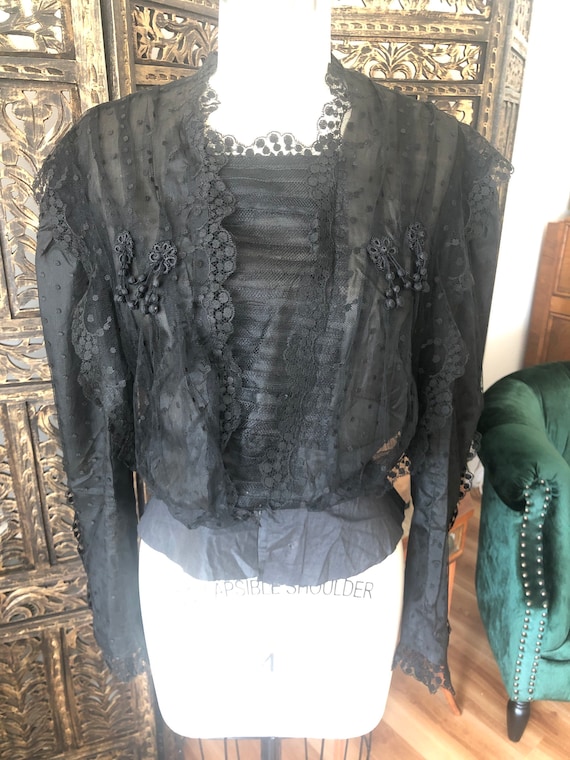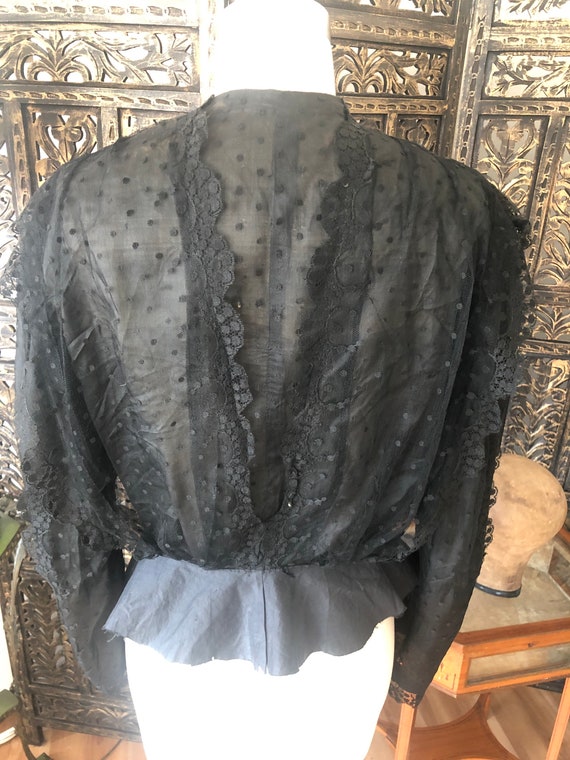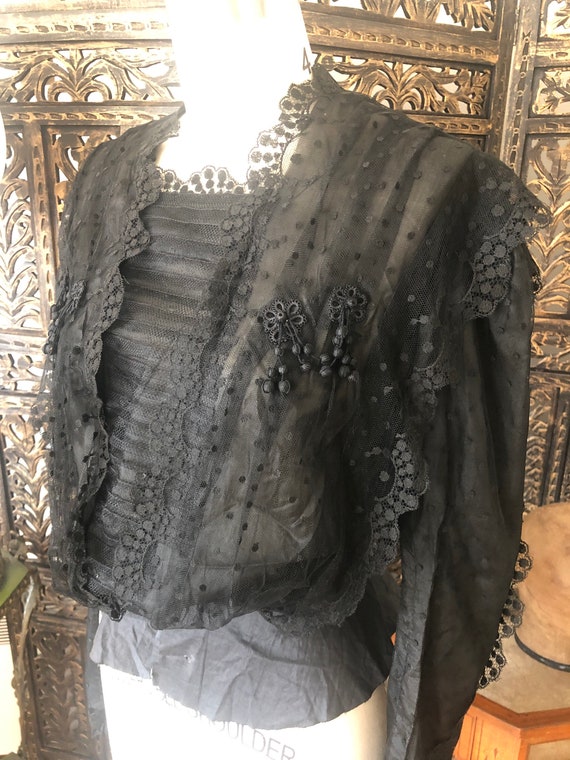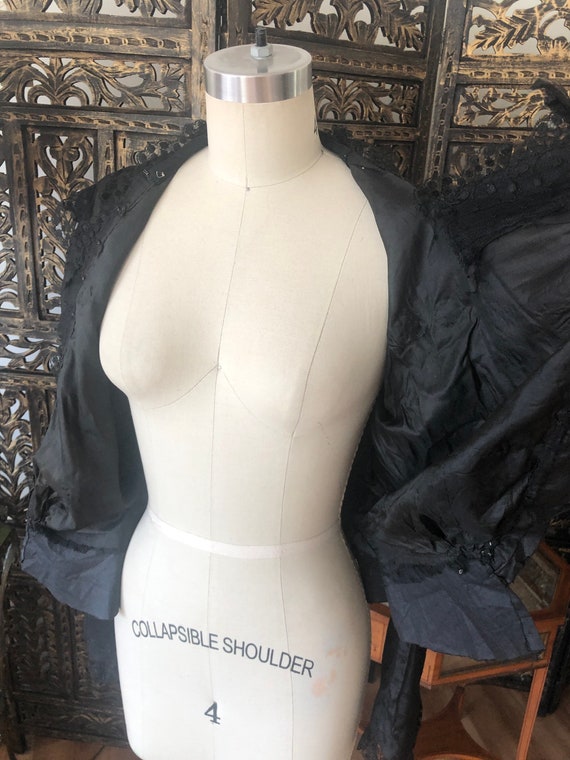 This Edwardian silk net blouse is in some of the best condition ive ever seen! Even more rare- it is a "larger" size by surviving extant garment standards.
both the external lace and internal silk lining is in good condition. I found a few holes to the lining and one dime size hole on the sleeve. There may be a few smaller holes I missed but being a 110+ year old blouse this is incredible.
This likely once had a lace collar tacked it; it is no longer part of the garment .
Bust approx 40. (should fit loose)
waist 28"
Sleeve length 22 (not counting lace edging)
across back : 15"…