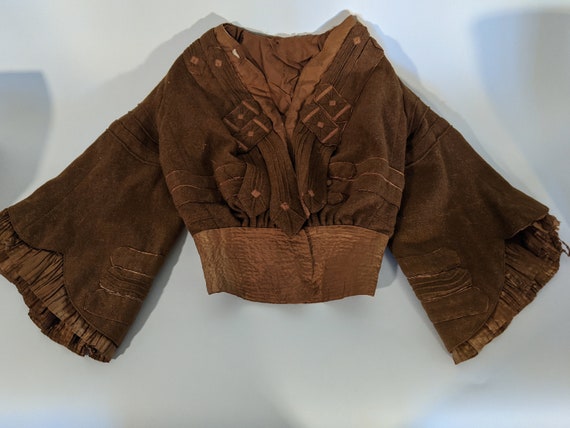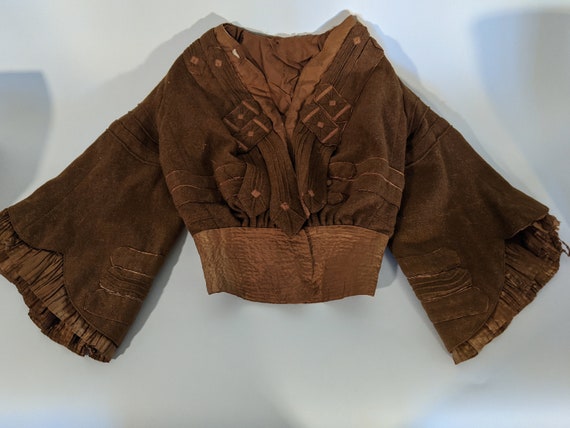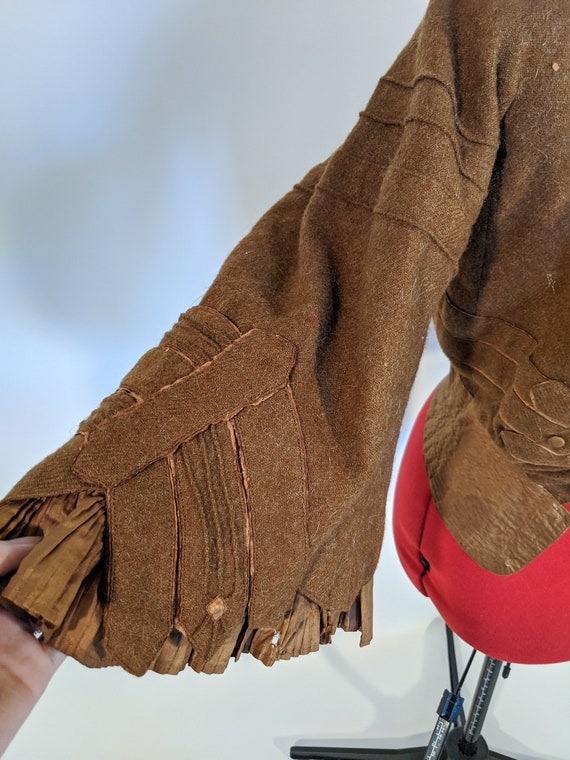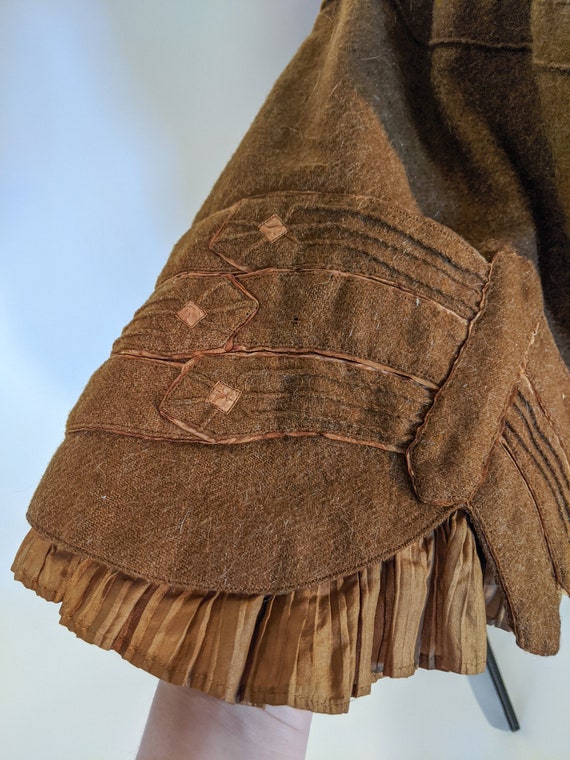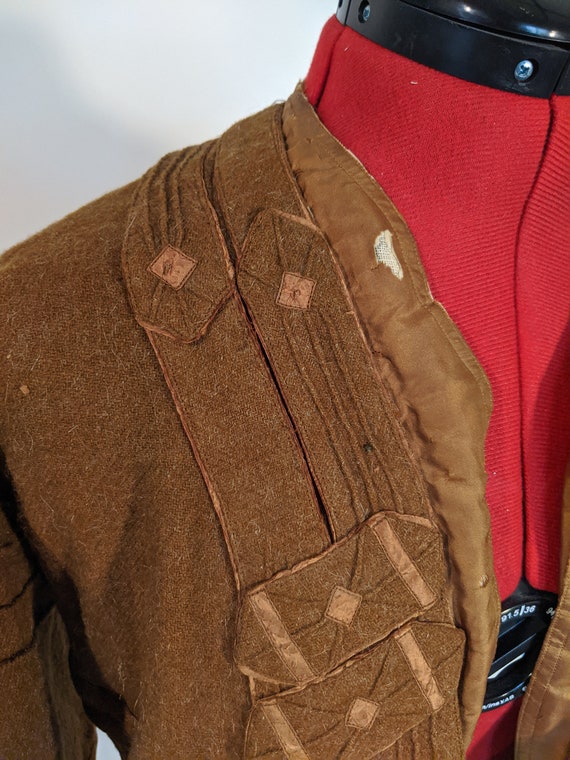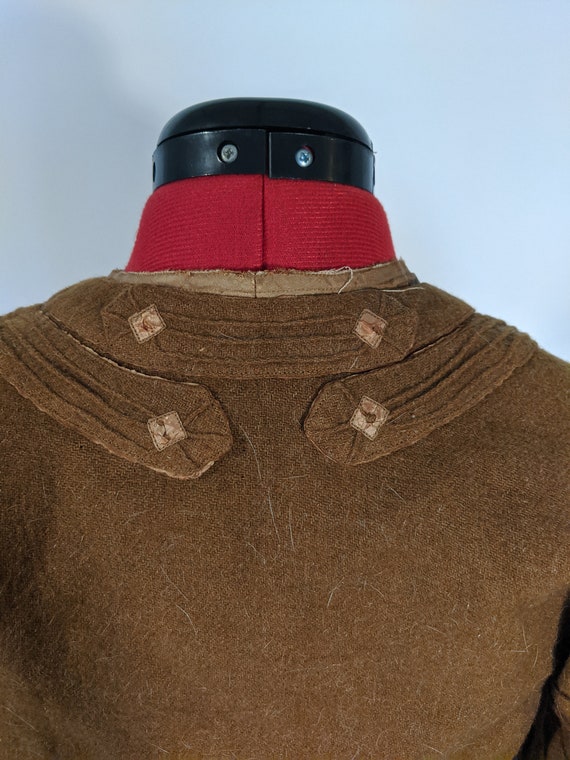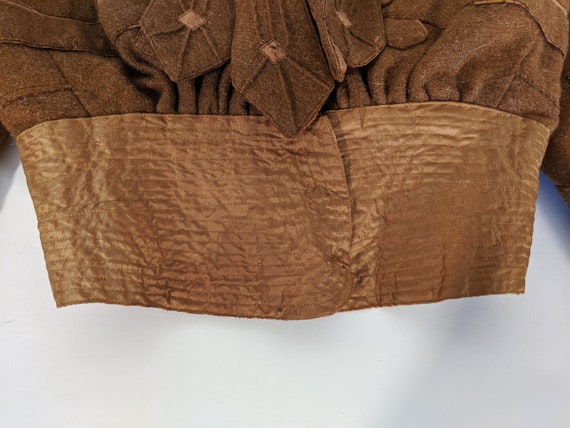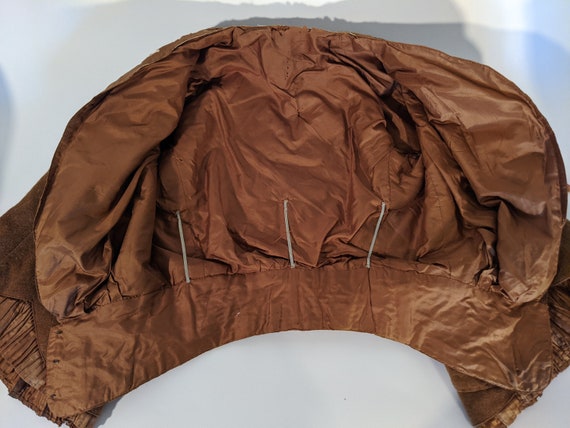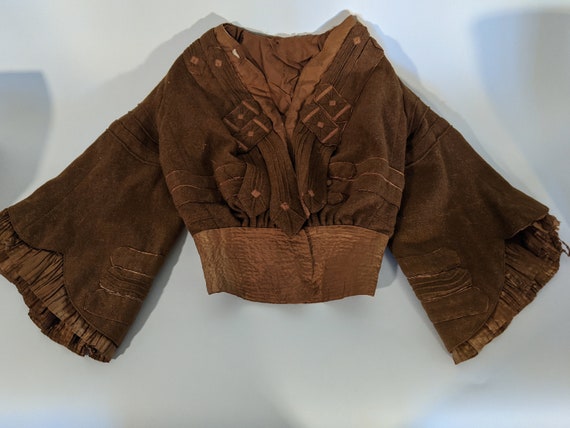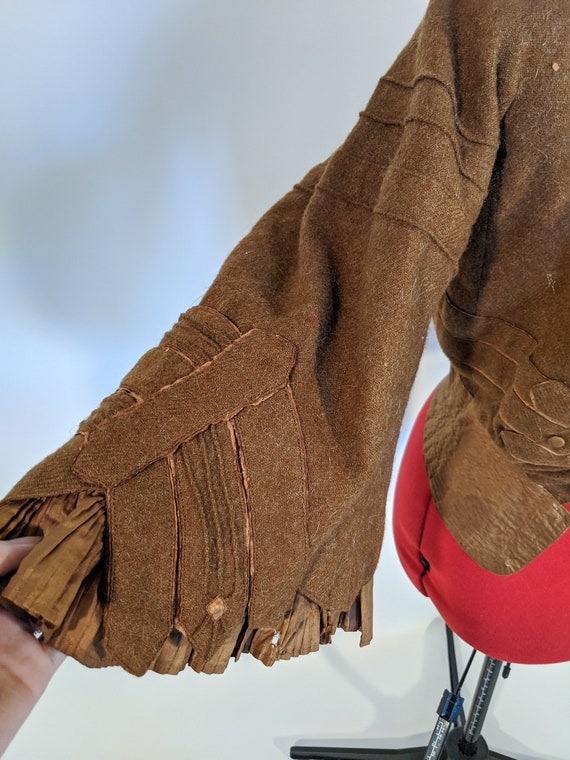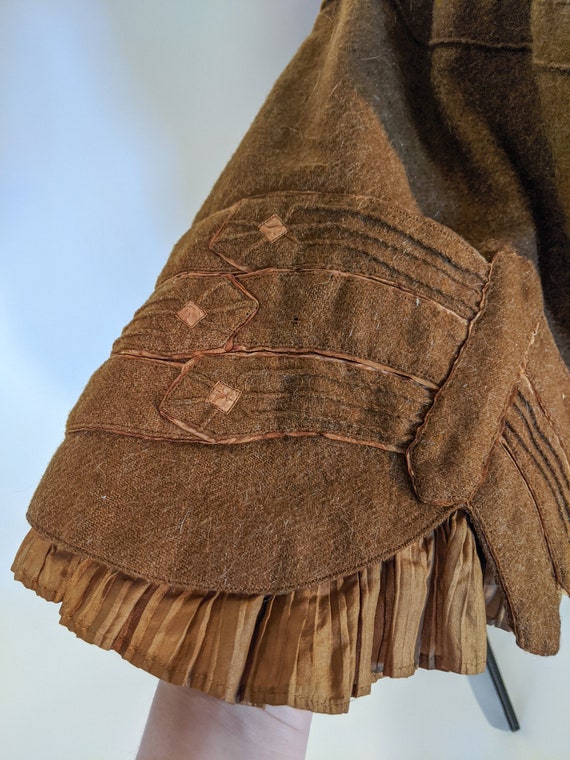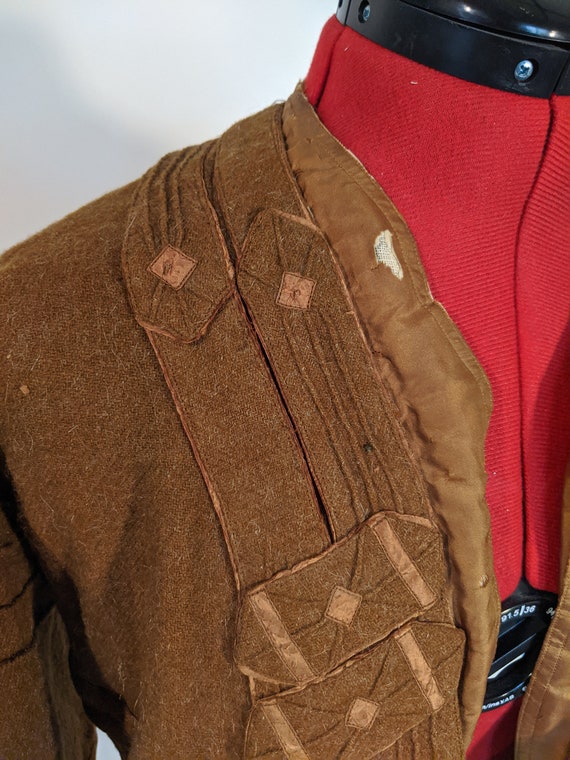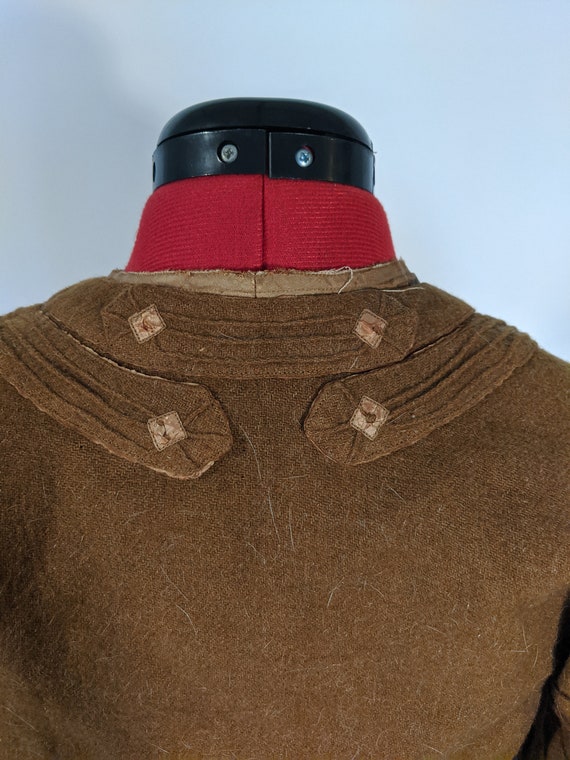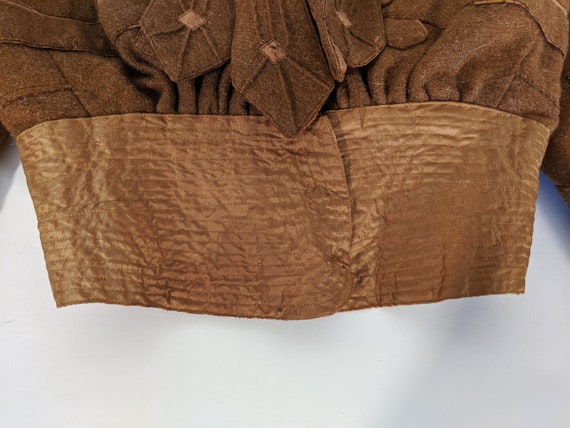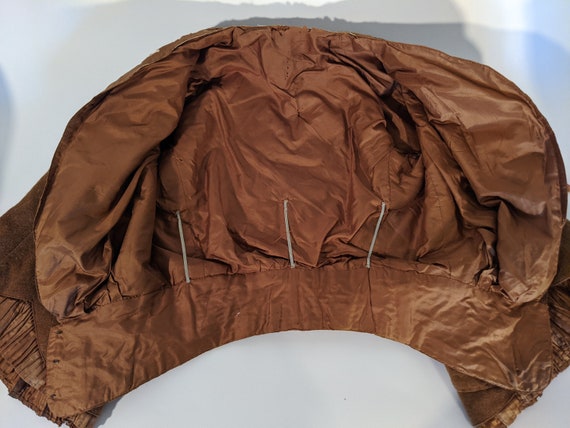 Beautiful golden early Victorian Coat or Bodice. It had bell sleeves with ruffles as accents. I believe that the material is wool. This item is very small, potentially intended for a child or other petite person.
There is no label on this item.
There is some damage to this item, including some moth holes, and breaks in the fabric.
Please note: I do not recommend wearing this item. It is fragile. Dyes that were used at this time were not always safe and long term exposure could cause irritation or other problems.