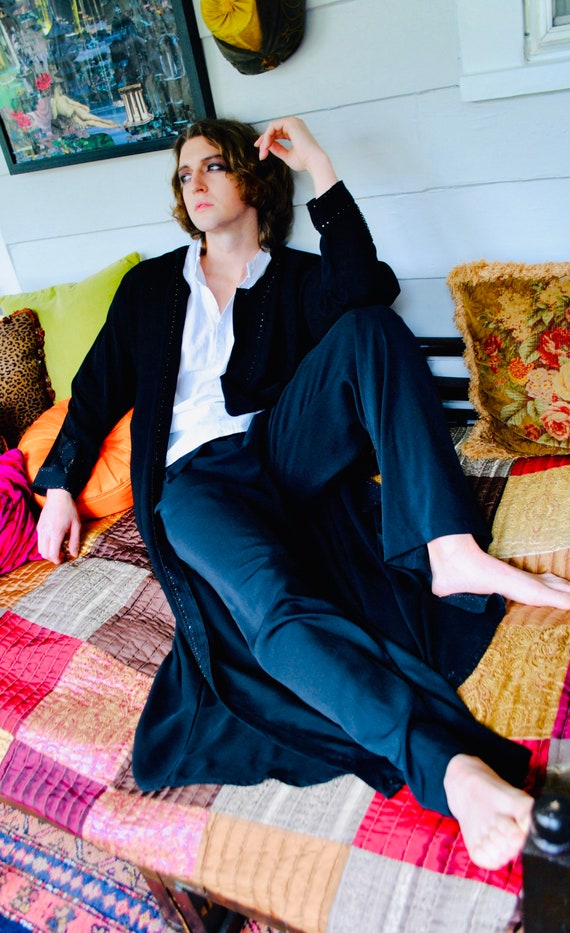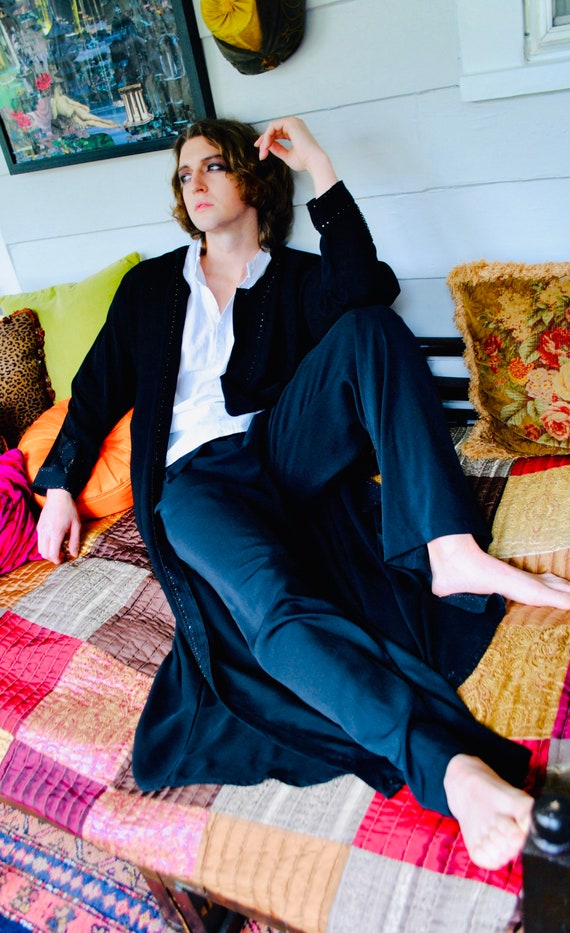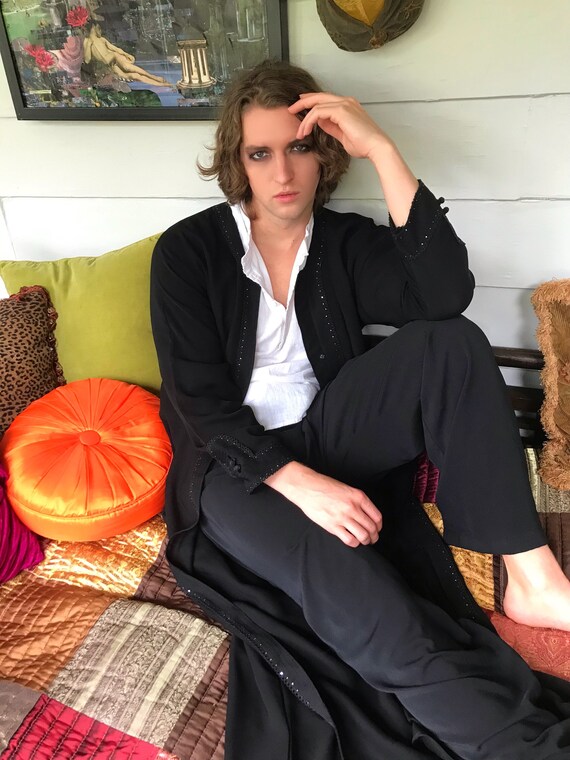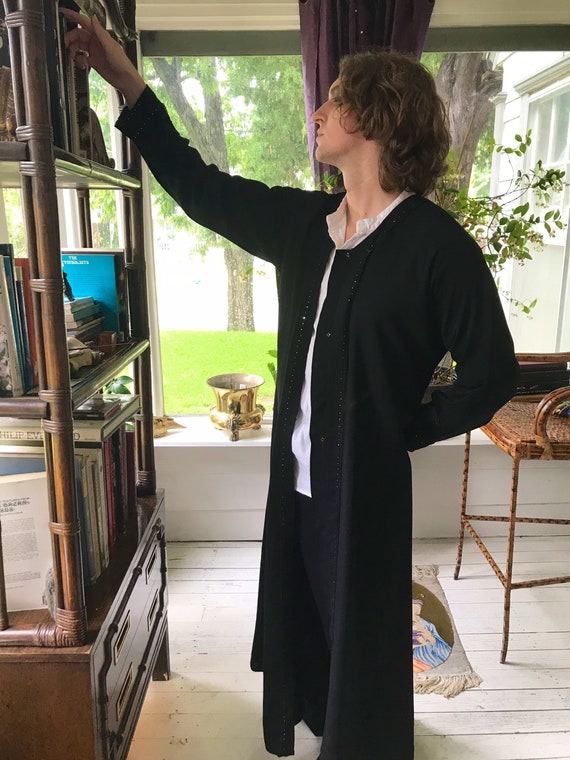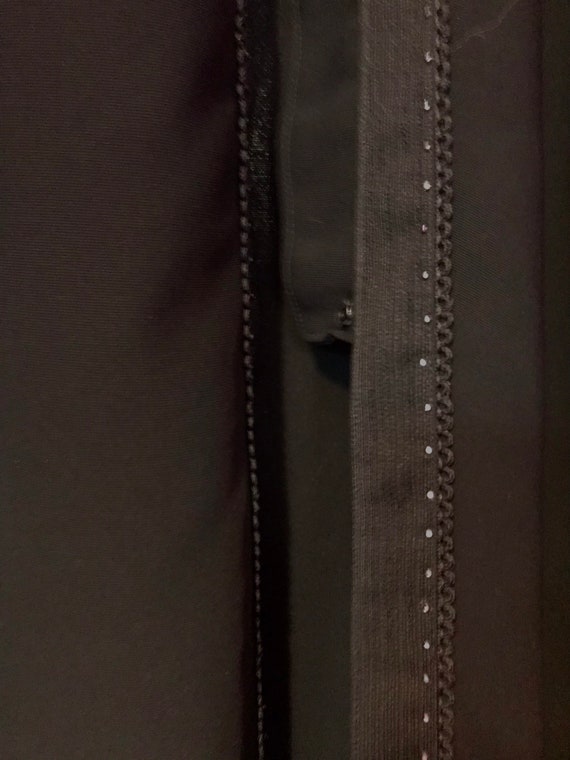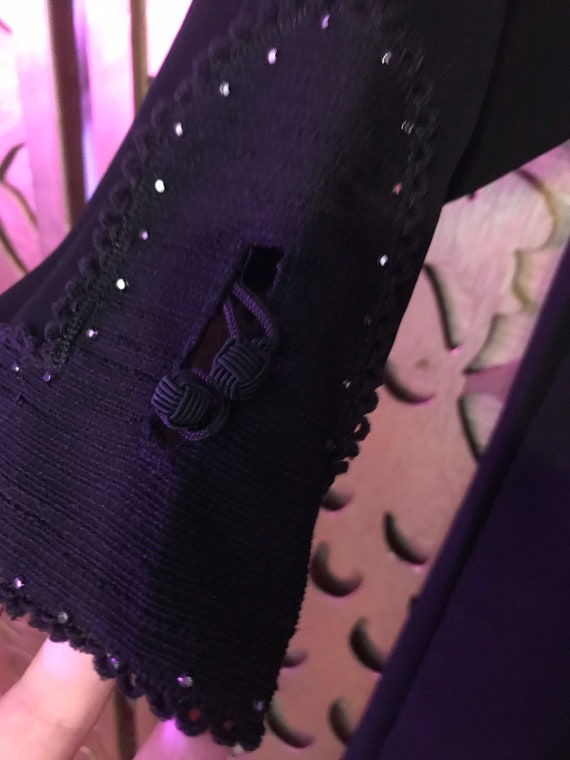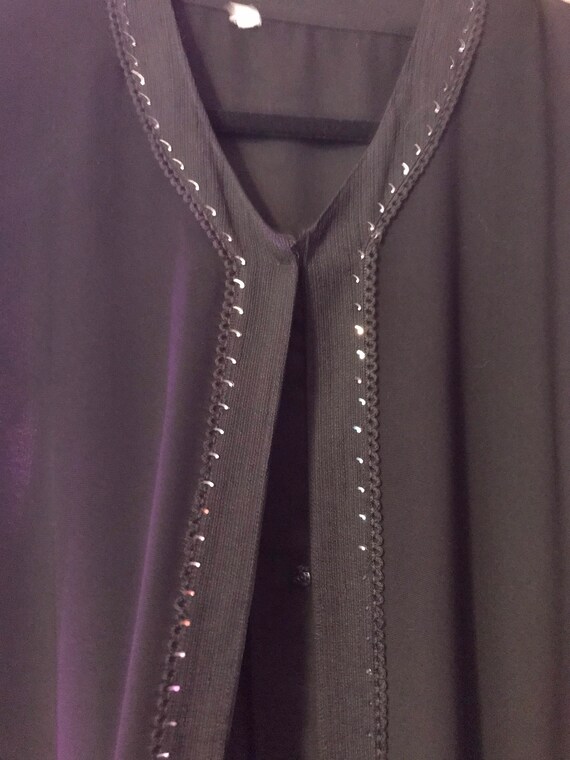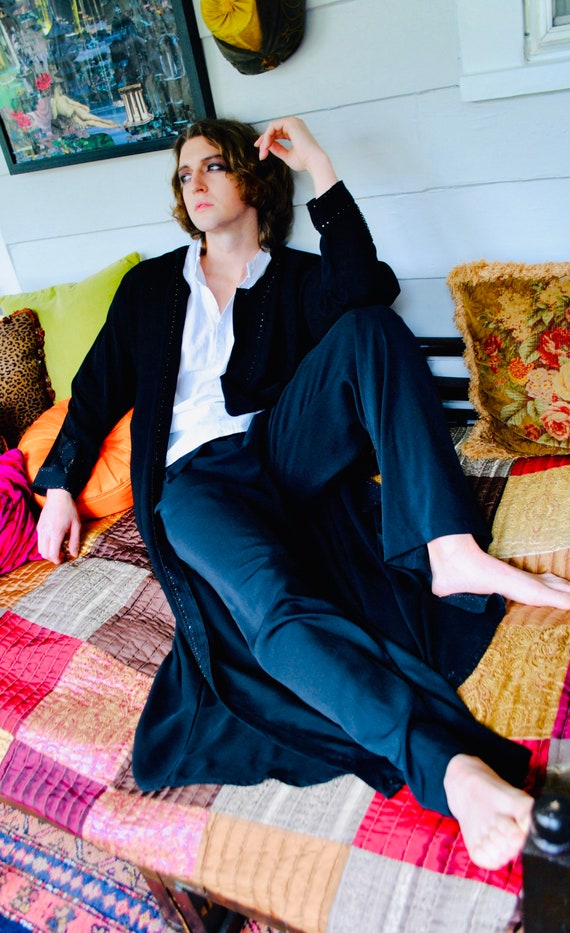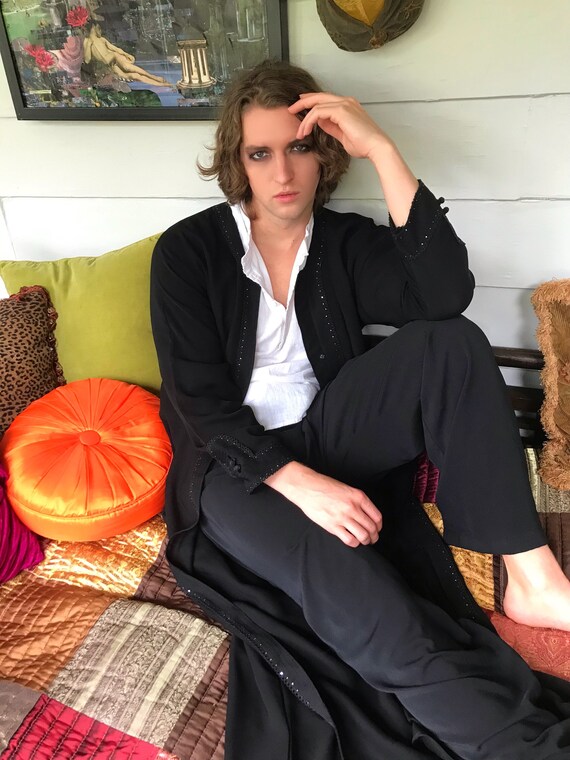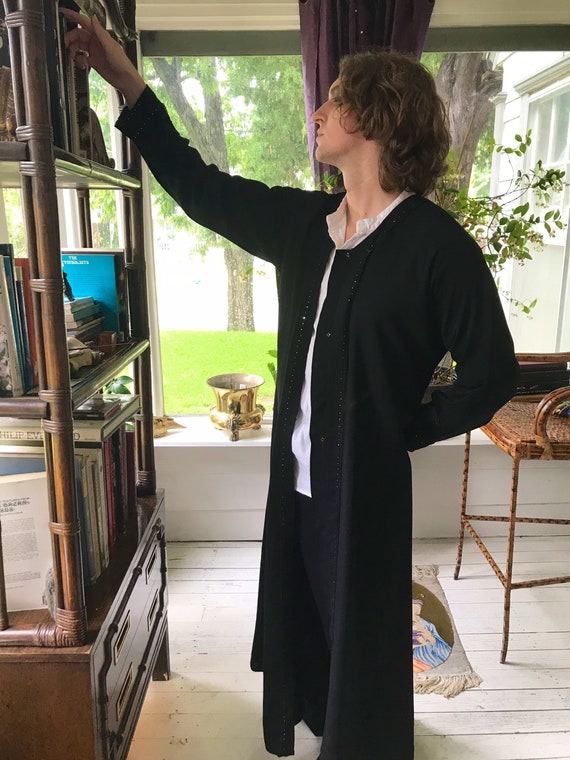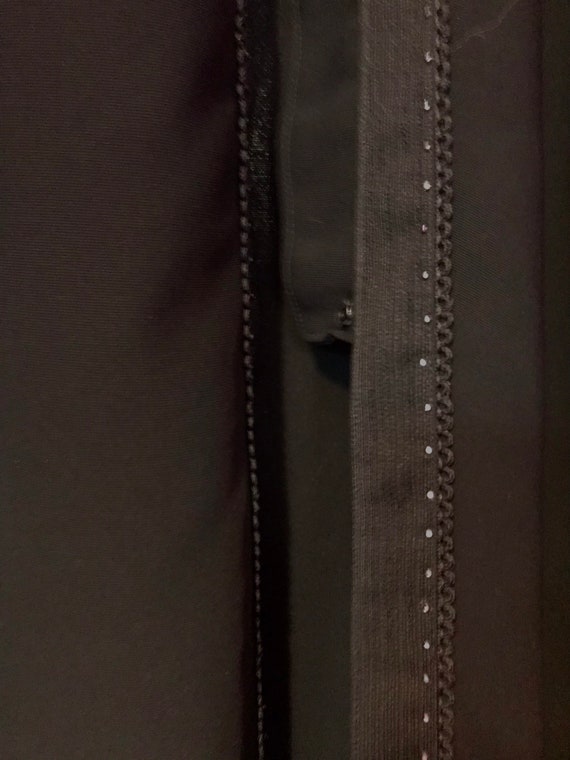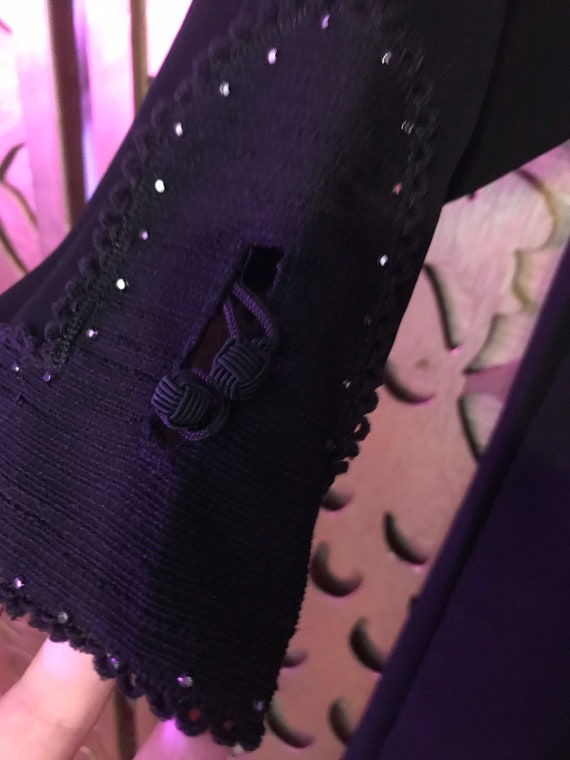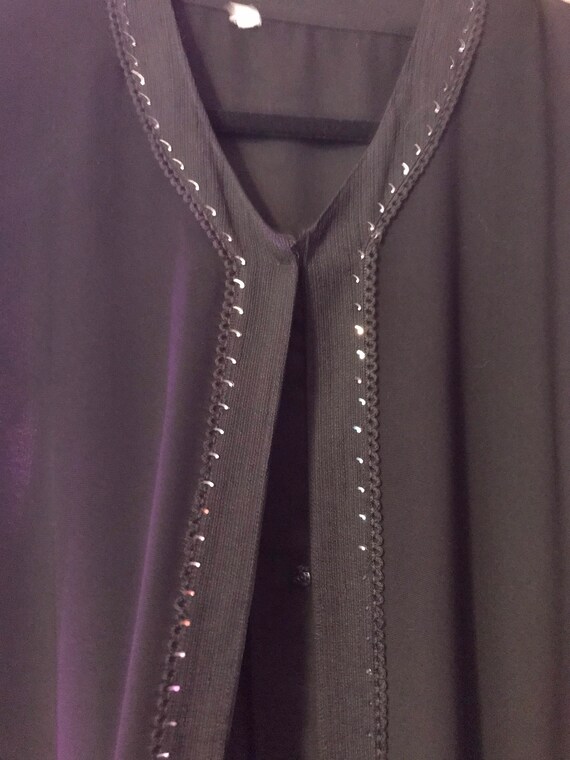 In good vintage condition.
This piece is absolutely exquisite!
Long flowing tunic duster can be worn open or has 60's push snaps for in closure.
Perfect for a cover up, worn as a dress, with a pant or on its own.
The snaps end about the knee knee area which makes it have the tunic option with an Asian style.
The cuffs have a embroidered edge complete with a frog toggle fabric covered button for that extra orientalist flair.
Also lining the cuffs and the front center edge starting at the color is lined with small mirrored pieces all the way through. These are light weight as well b…