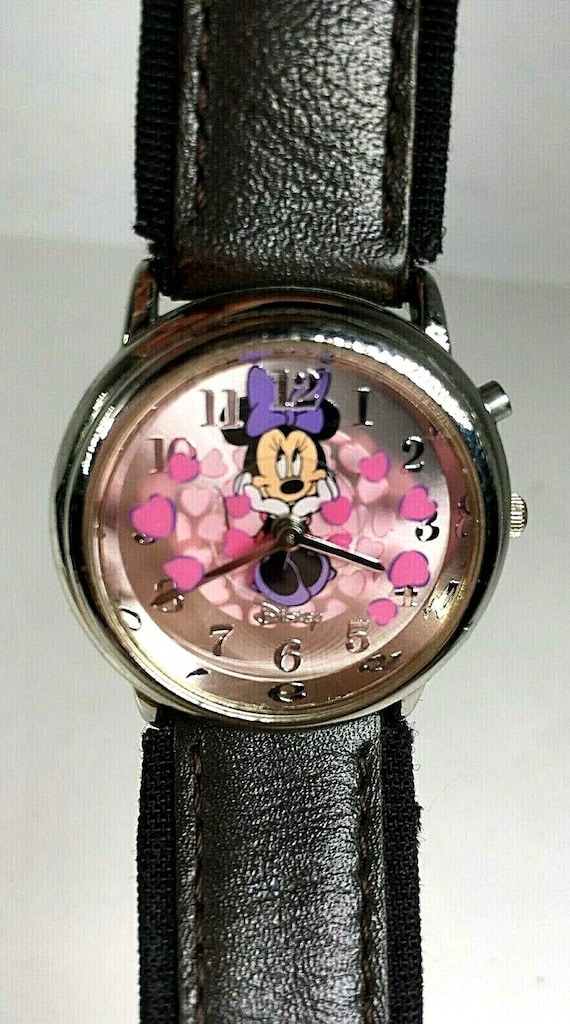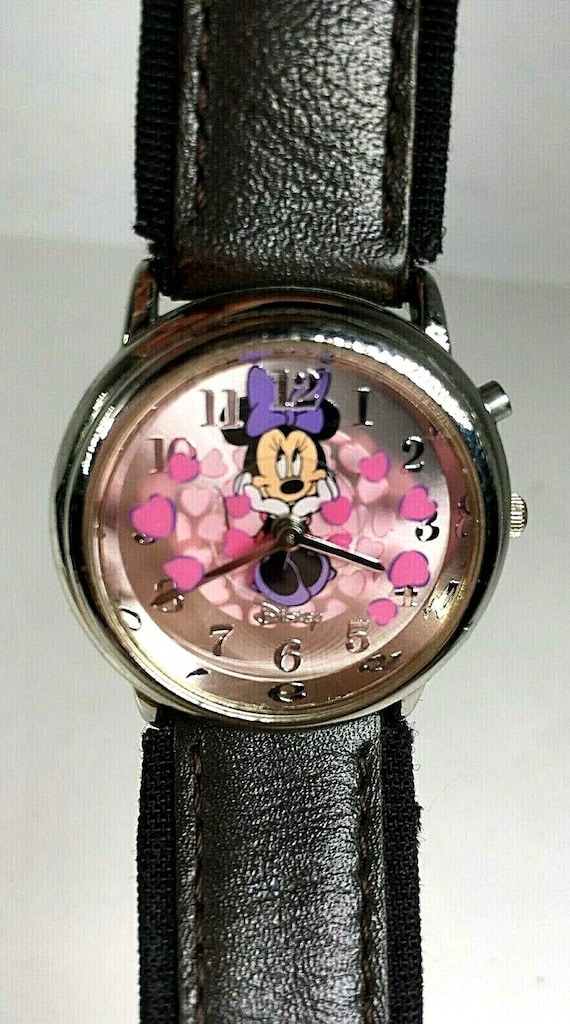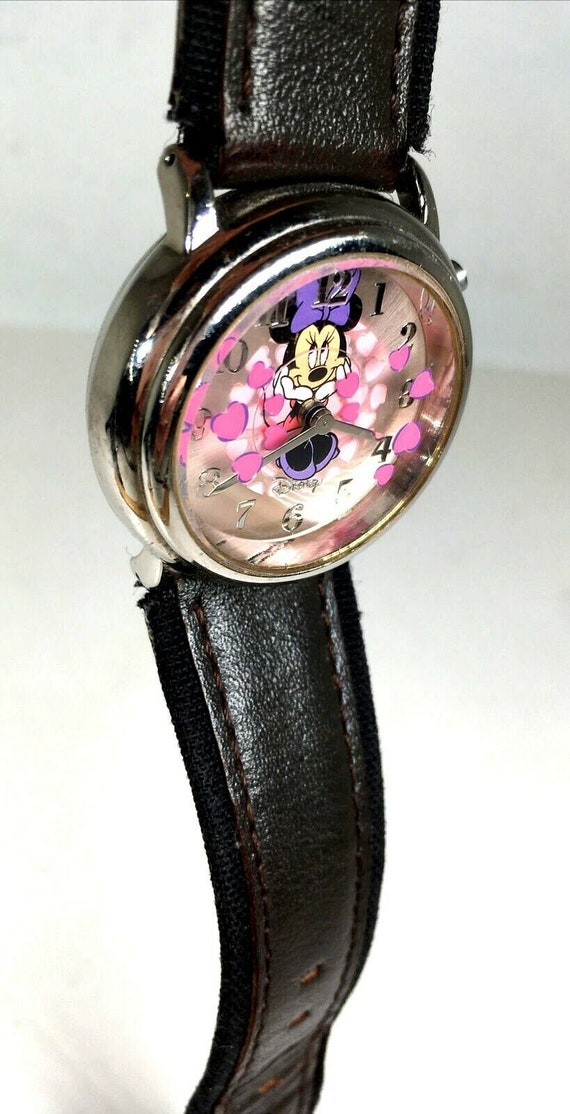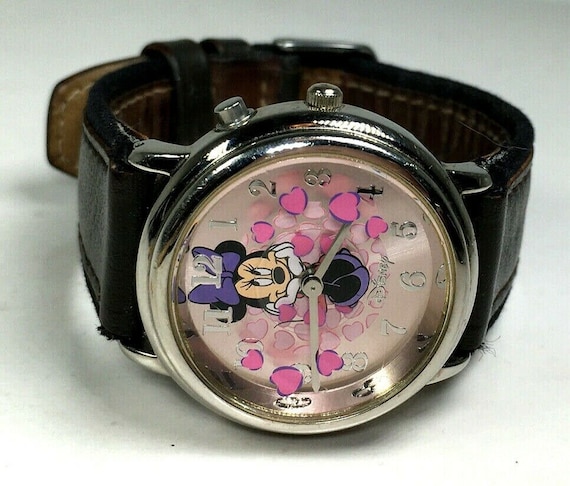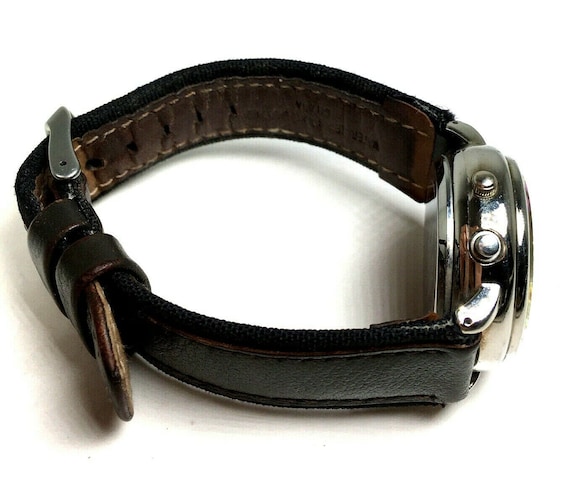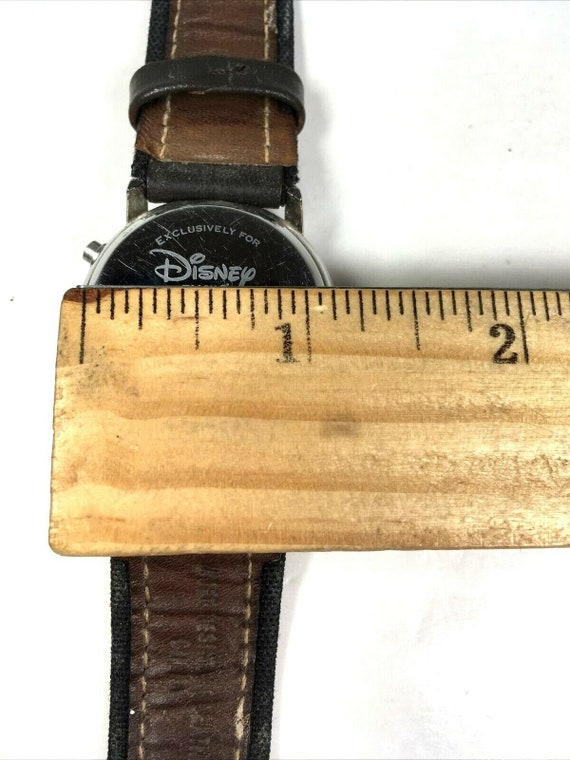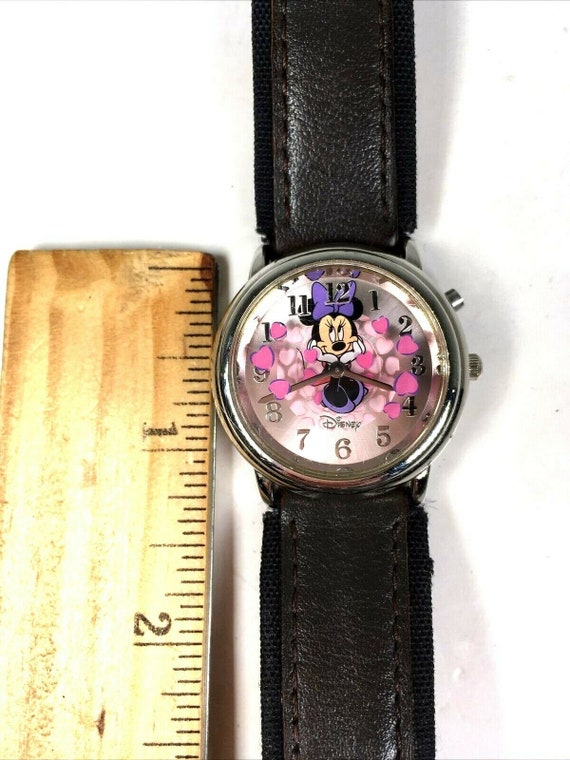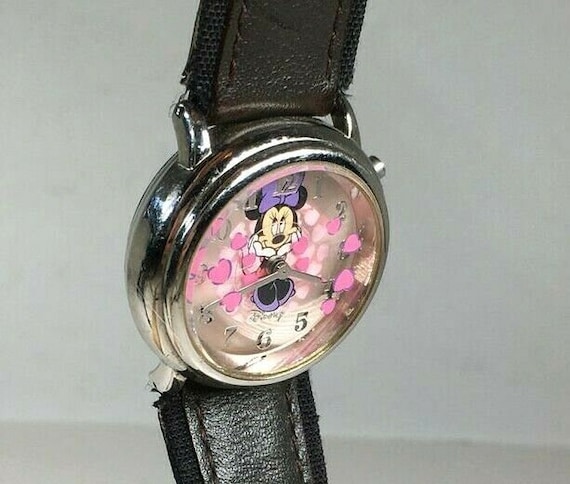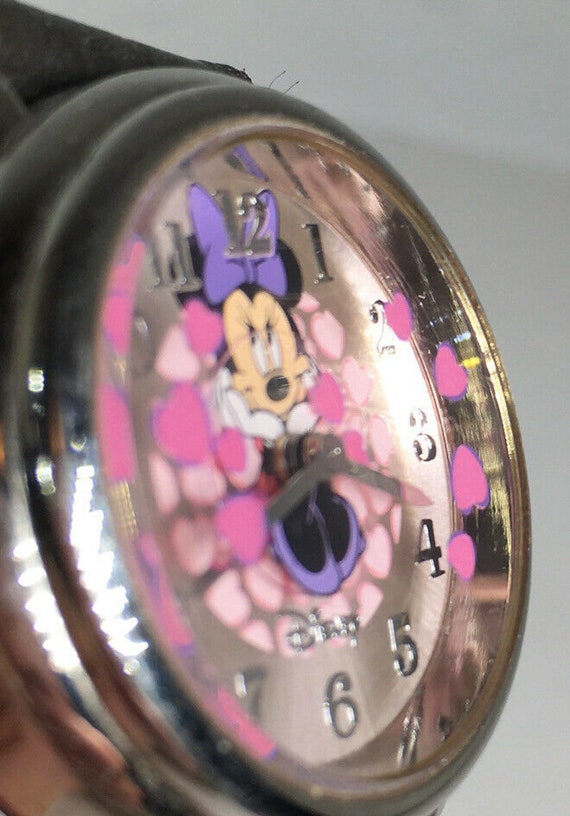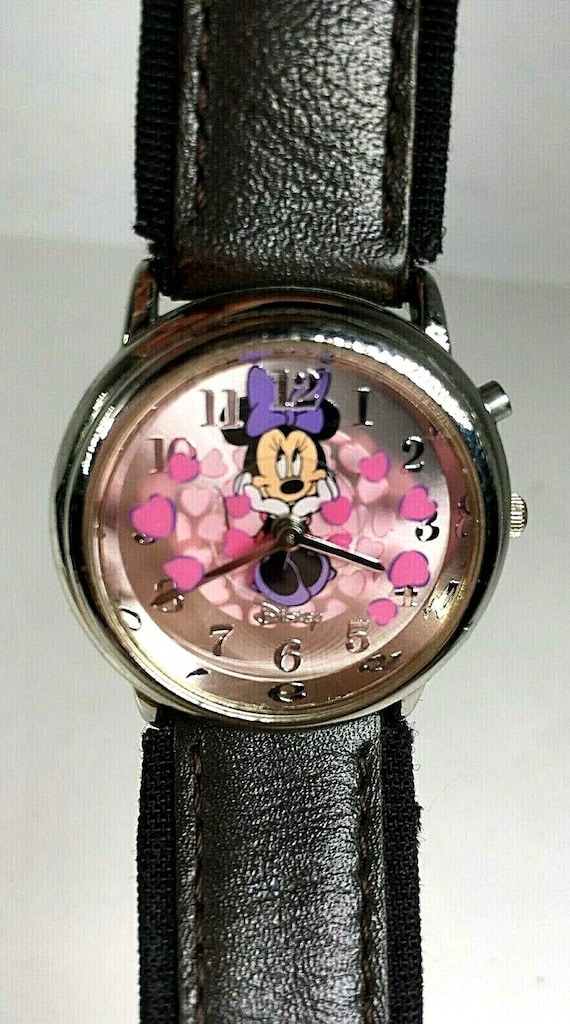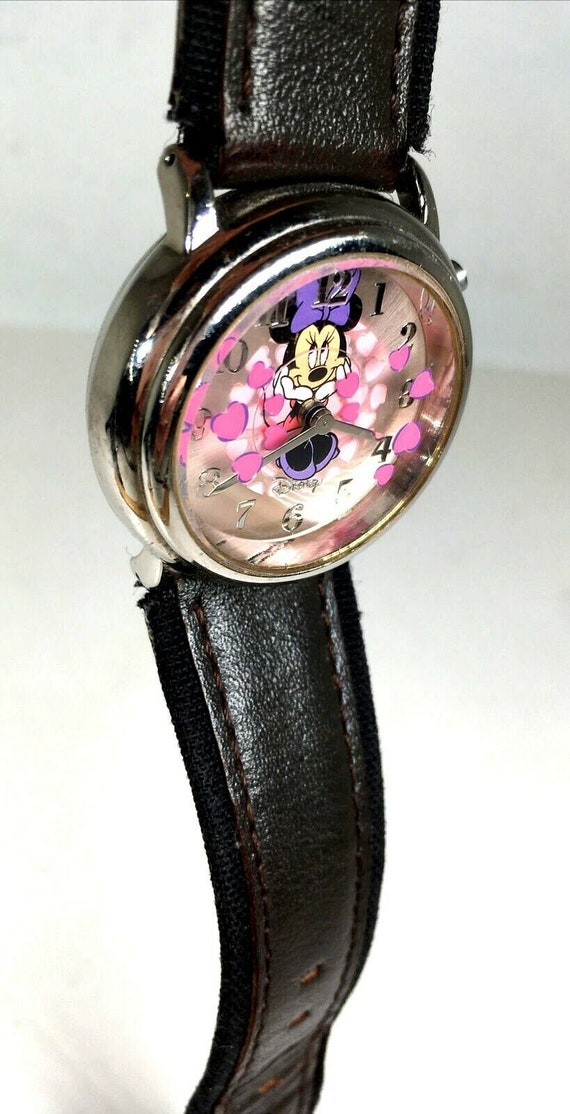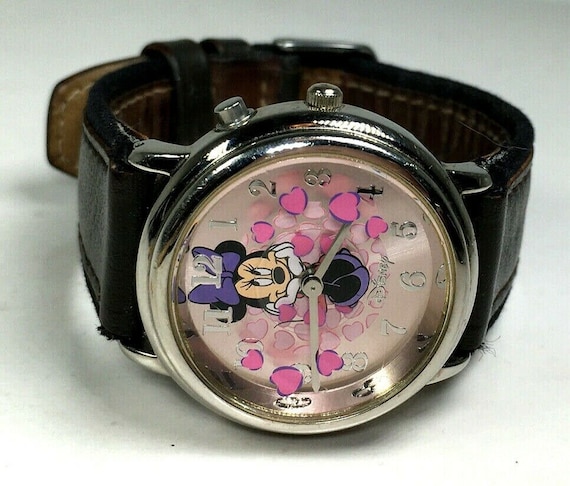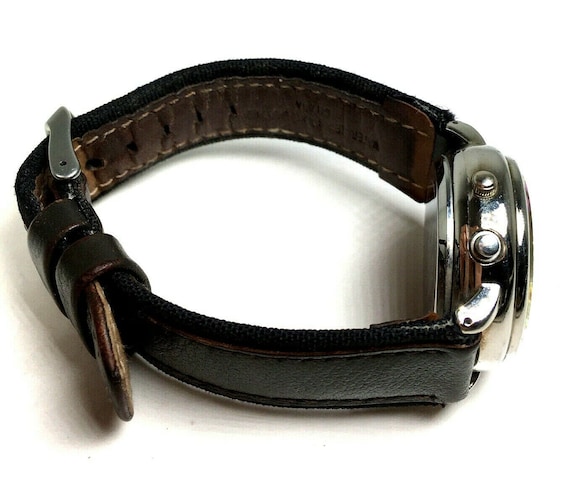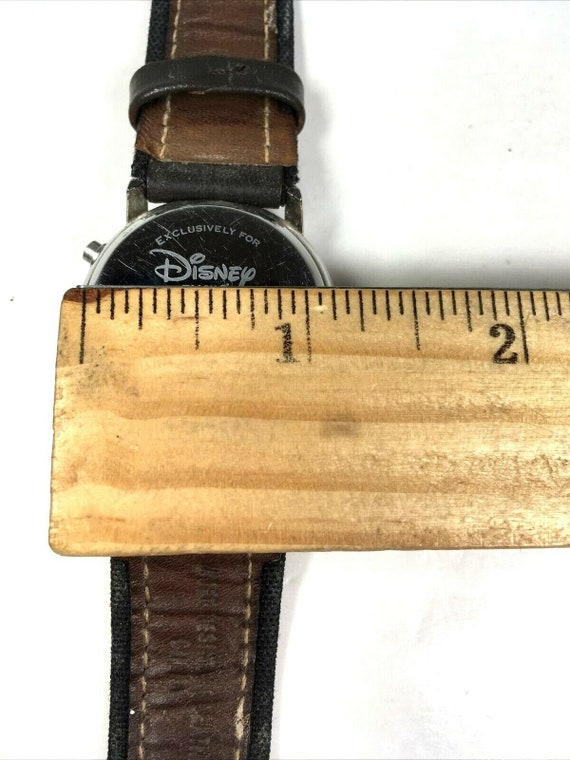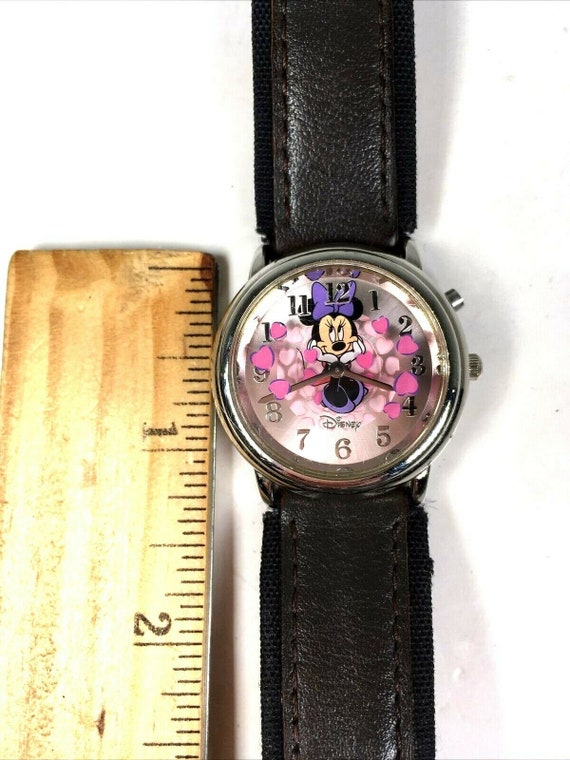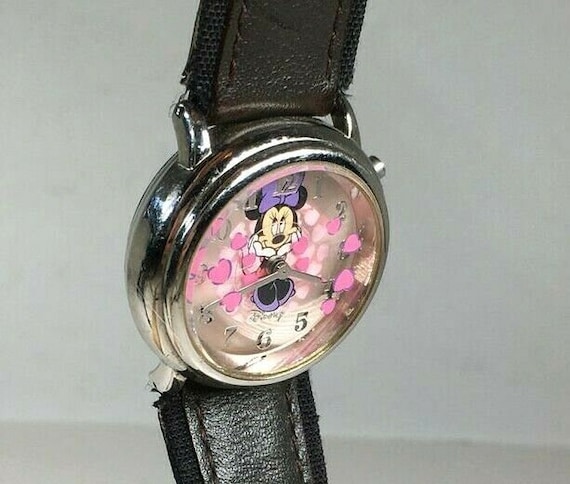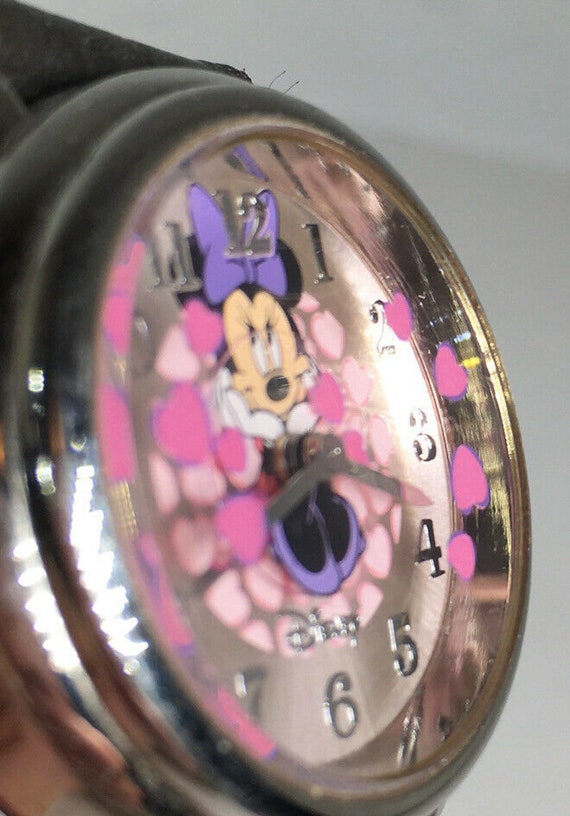 This is for a Minnie Mouse Women's Heart Wristwatch, by DISNEY!
This is pre-owned and shows prior signs of use.
Condition:
Soiling to the leather watchband, with darkening, more on the inside. This can always be replaced.
Faint scratching to the face, edges, and moderate scratching to the back case.
The battery has been in use and will eventually need to be replaced but is currently functional.
Otherwise in very good condition.
Features:
Minnie Mouse with heart background.
Second hand.
Additional button that when pushed makes the legs of Minnie Mouse move.
Water resistant.
Stainle…