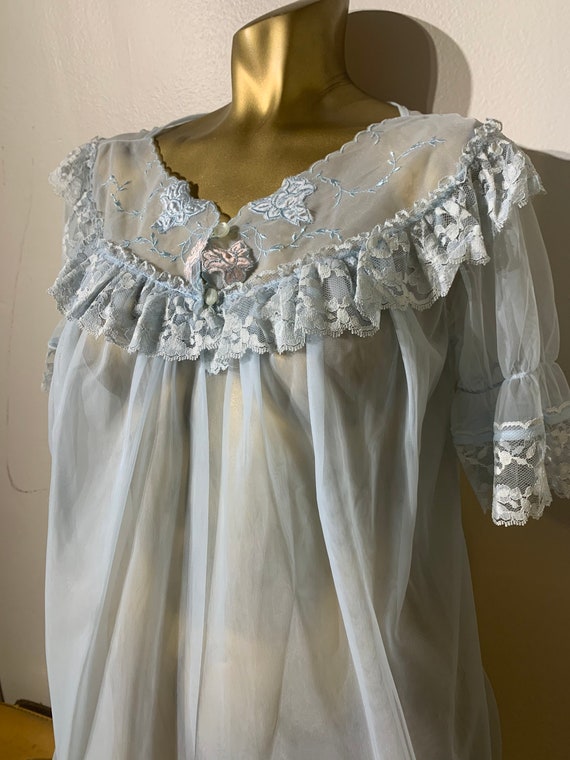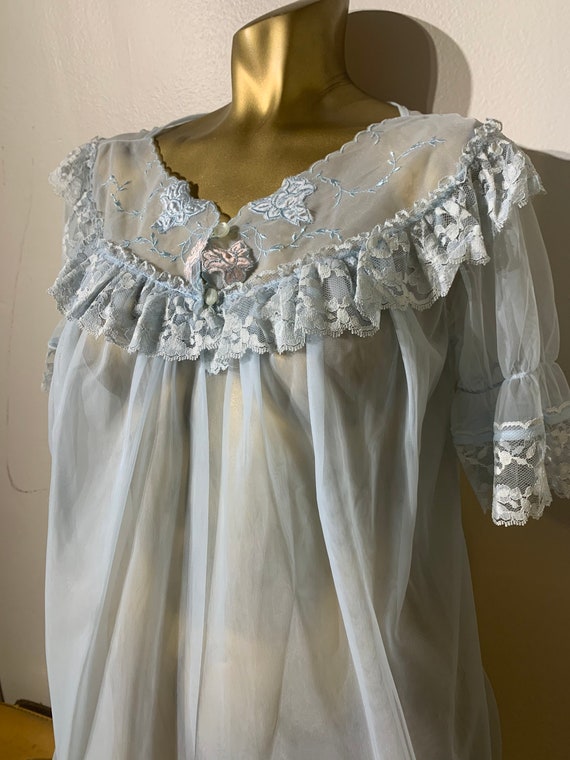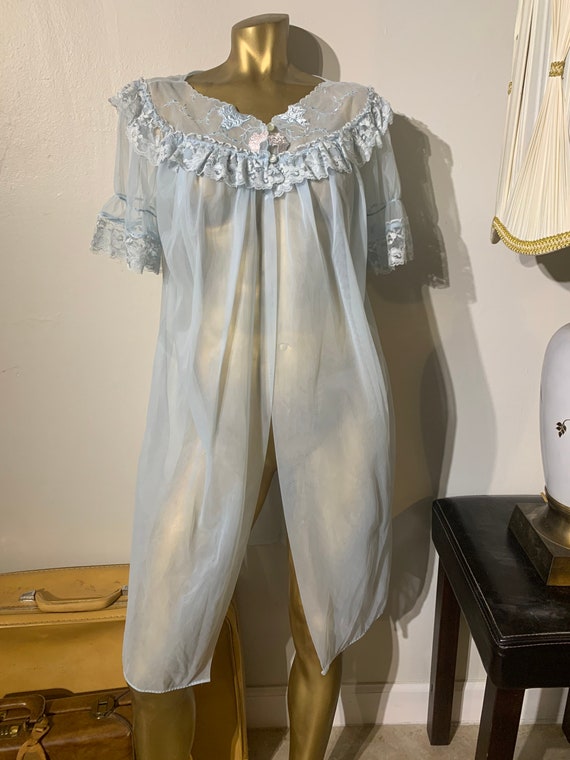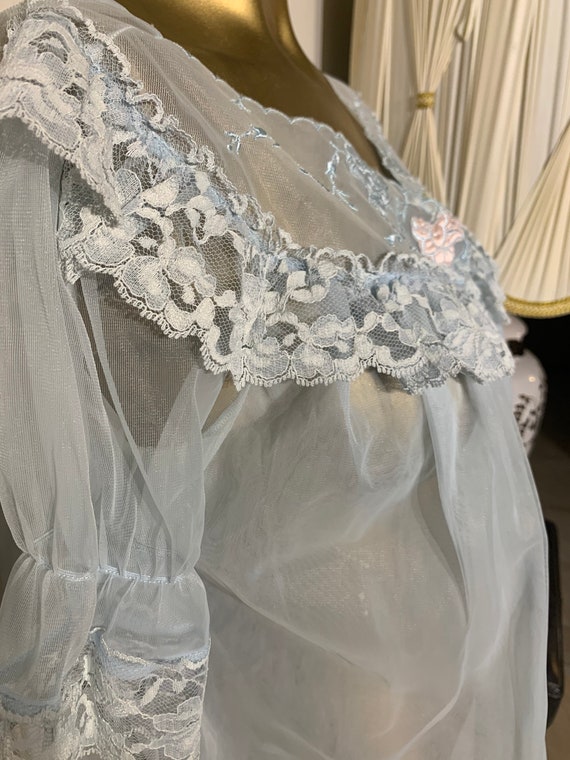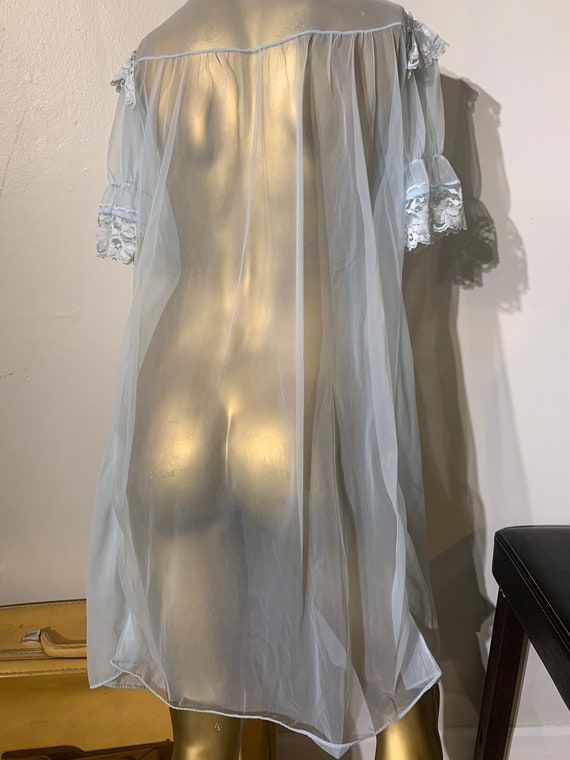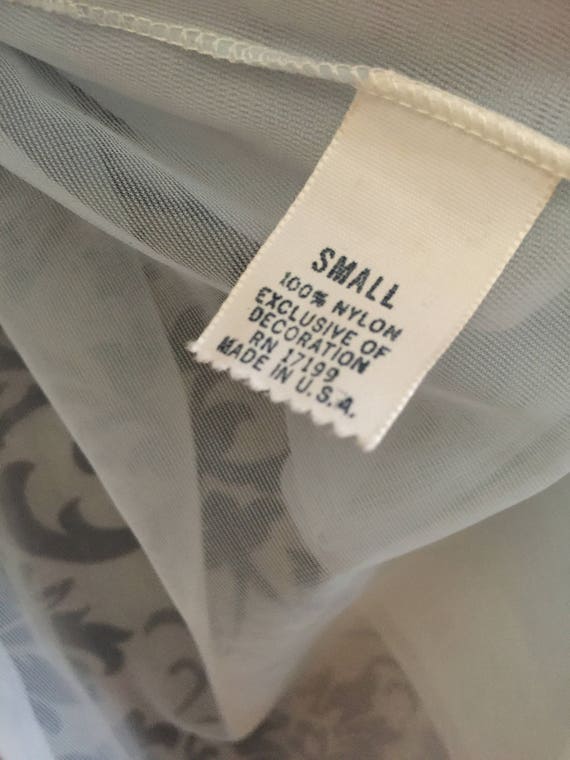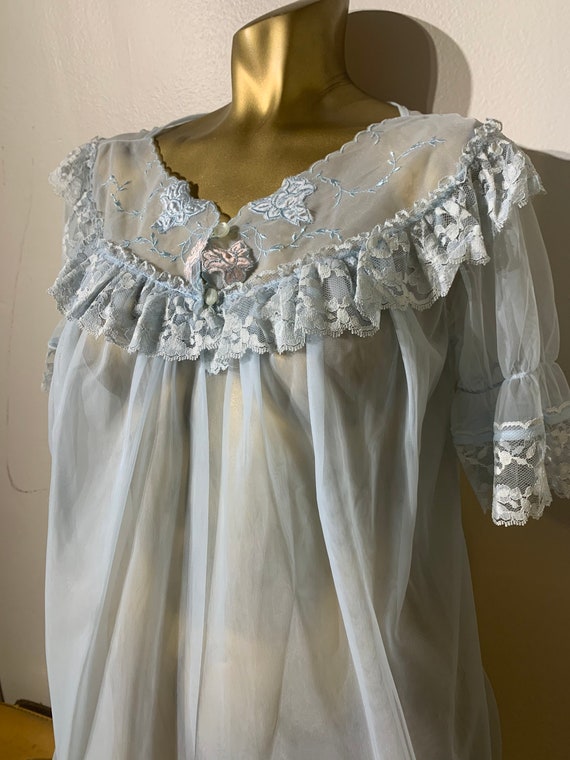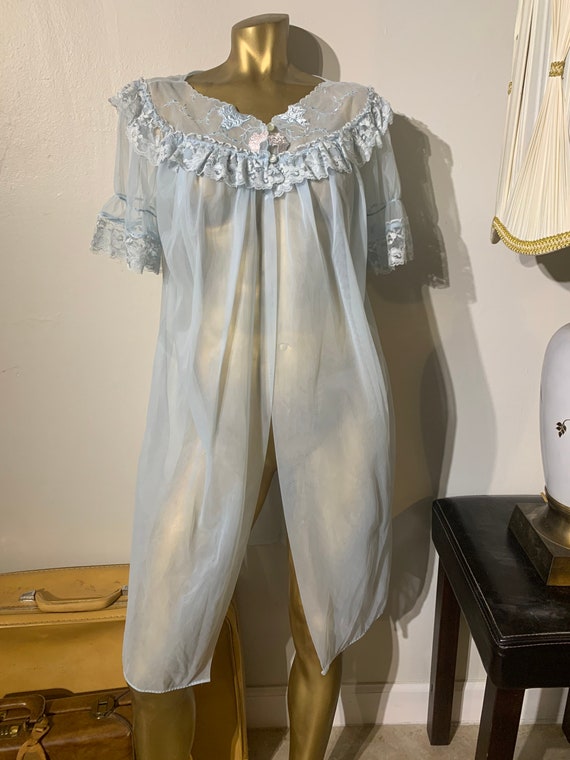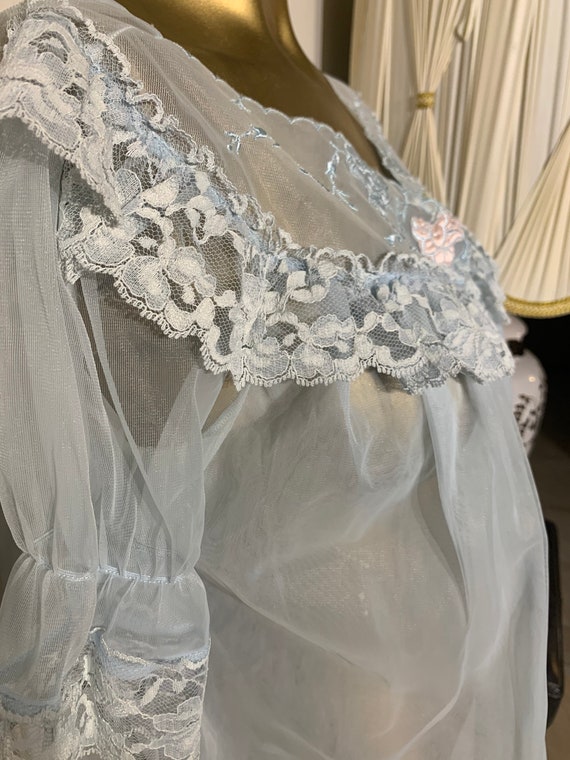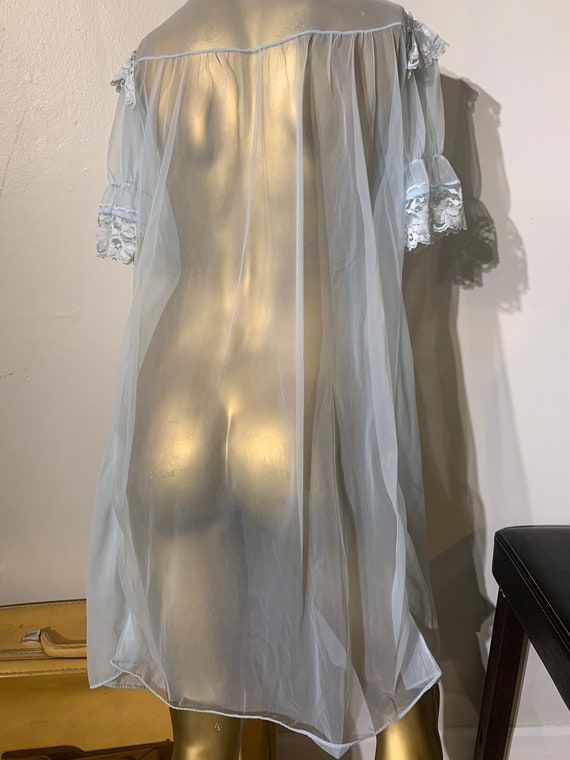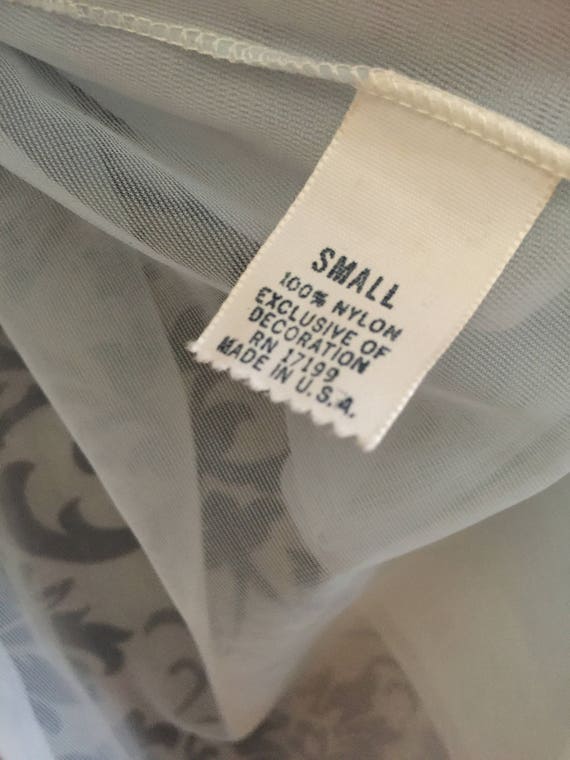 This gorgeous Chiffon 1950s house dress boasts of beautiful embroidered rose detail around the neckline, and fluffy chiffon fabric. It's classic and delicate in terms of shape and cut, yet the see through quality of the dress kicks up the sexy factor to make it a very flexible gown. It is an original manufacture size small, measurements below:
Length (Shoulder to hem): 40"
Shoulders (Across): 36"
Arms (Circumference with elastic Stretch): 14"
***All items in our shop are Vintage and a certain degree of normal wear can be expected. Any new items, and likewise any notable flaws, will be hig…