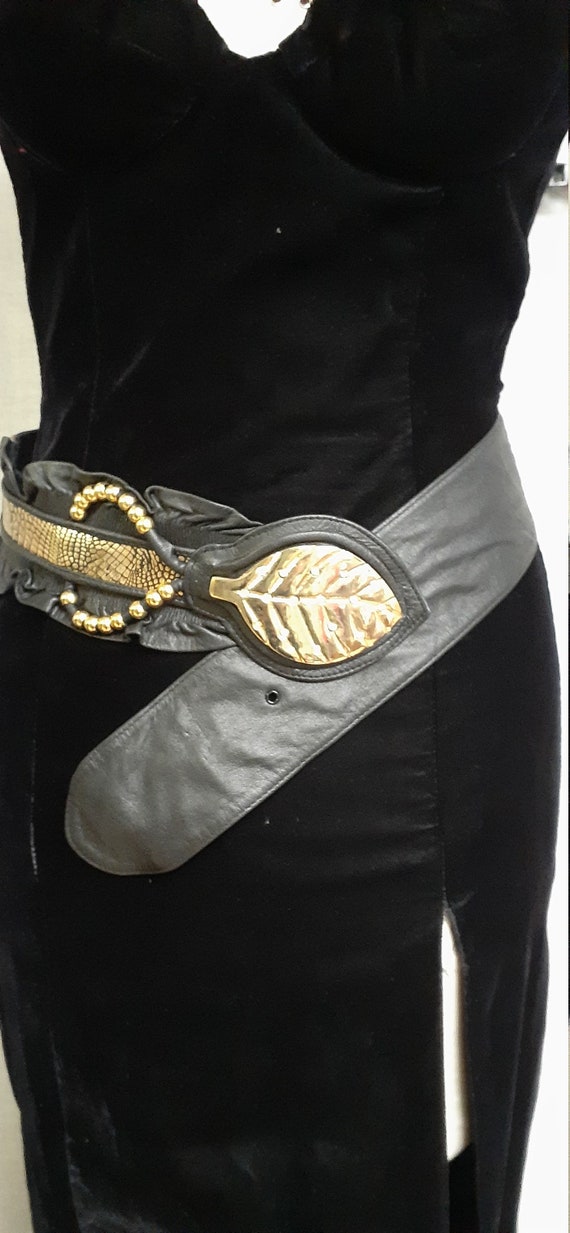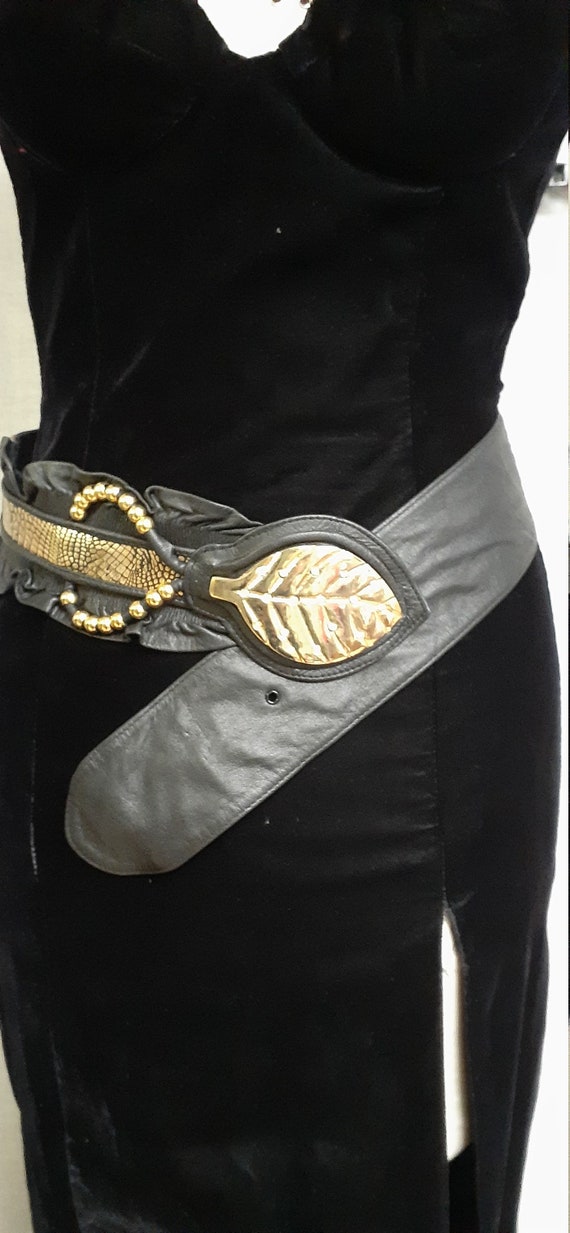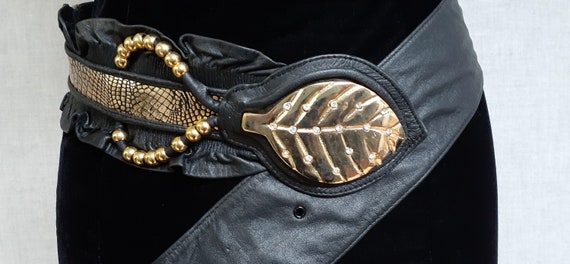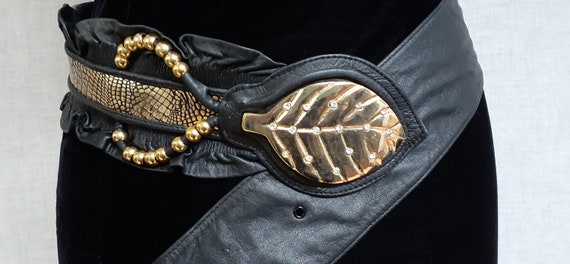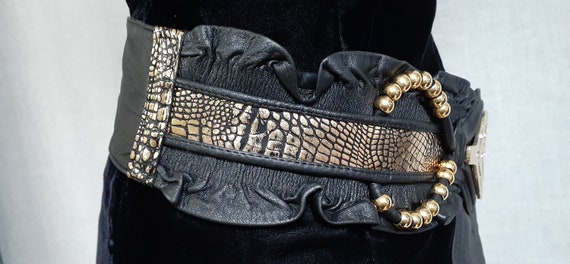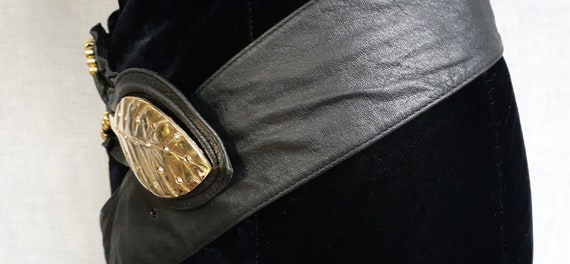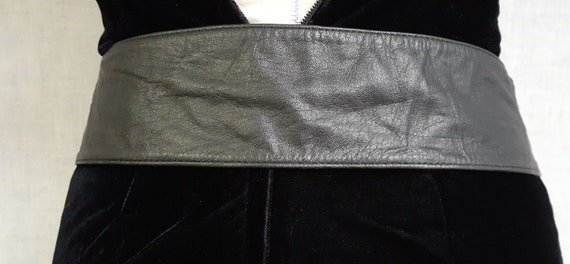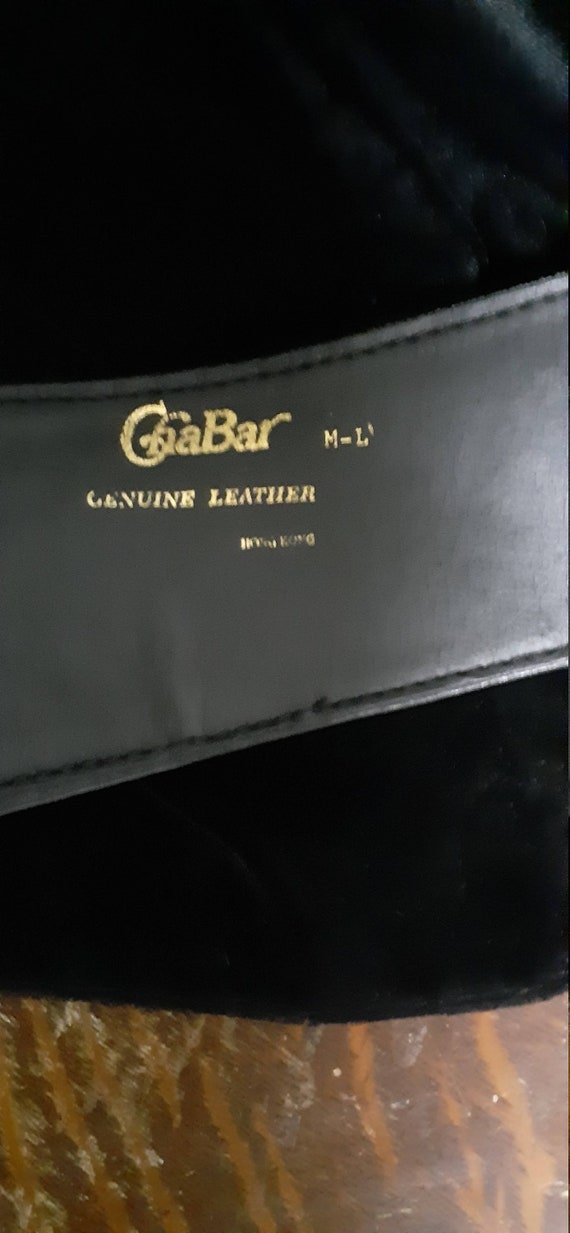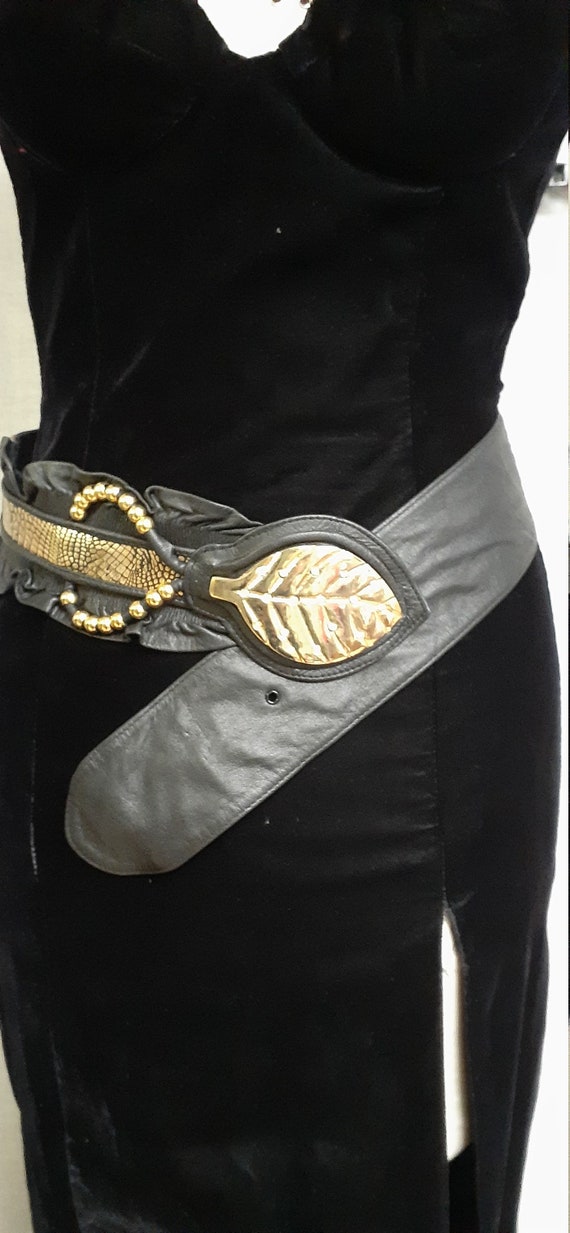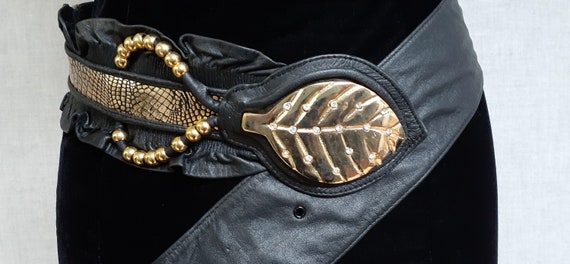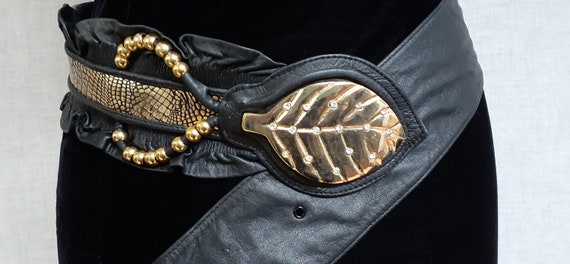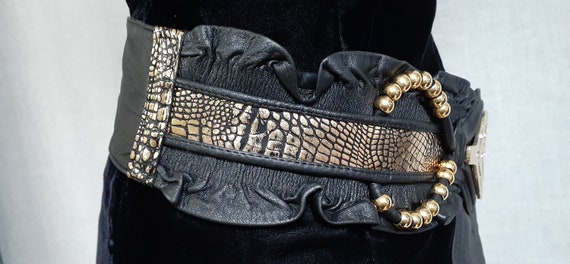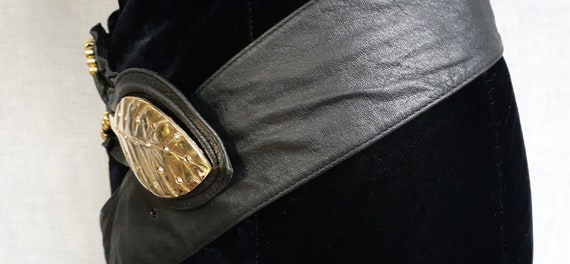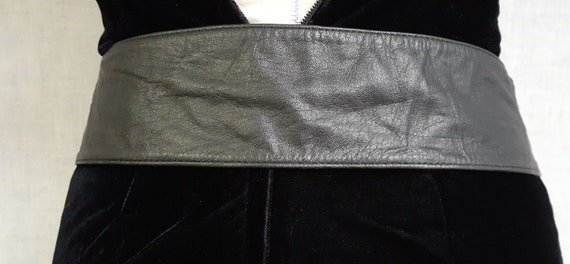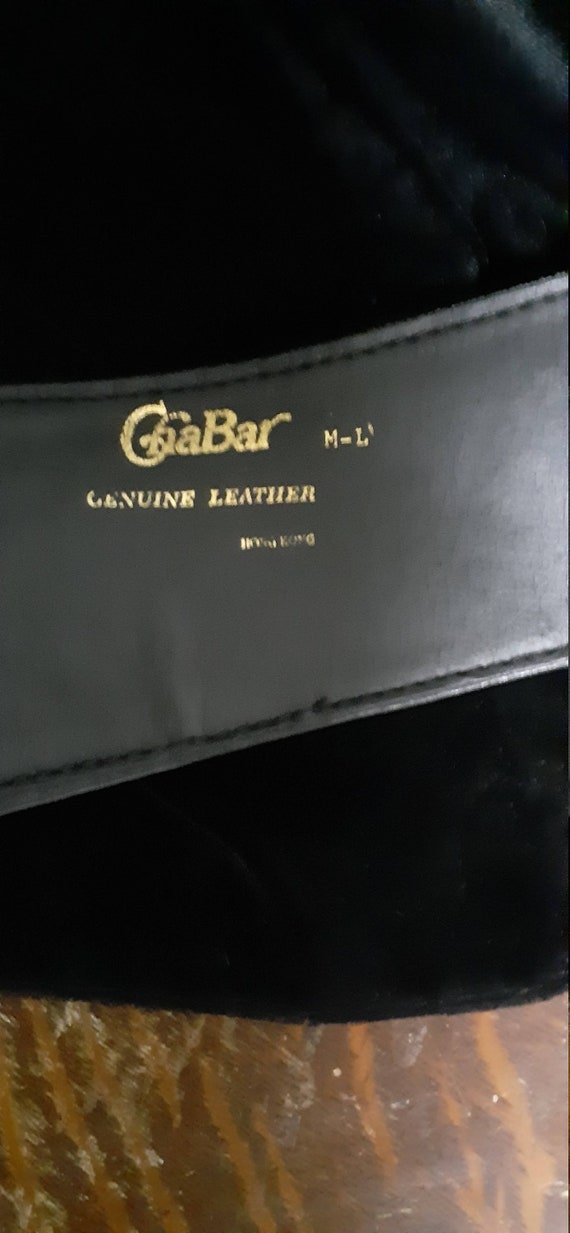 I have several old stock unworn and various designs from Char Mar made in Hong Kong in the 80's. Some still have price label of $104.00 back in the 80's. These where not just cheap belts and they are very well made and real leather.
This belt was made to be worn low on the waist or waist.
This black belt I have 1 of them. One is labeled M-L
The M-L fits apx 32" to 35"
The width at widest part is apx 3.5" and graduates to apx 2.5"
Sold as is. I try very hard to list any major issues or not to list at all if damages effect the use of item but I AM SELLING VINTAGE NOT NEW even if never worn…