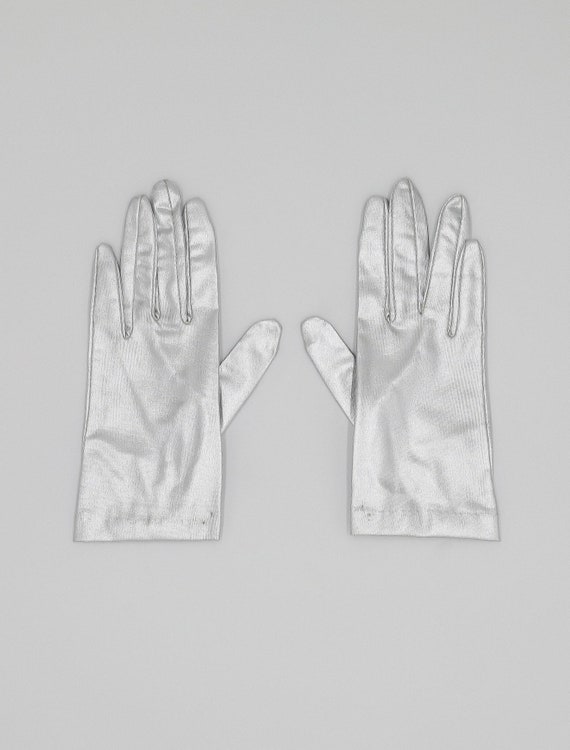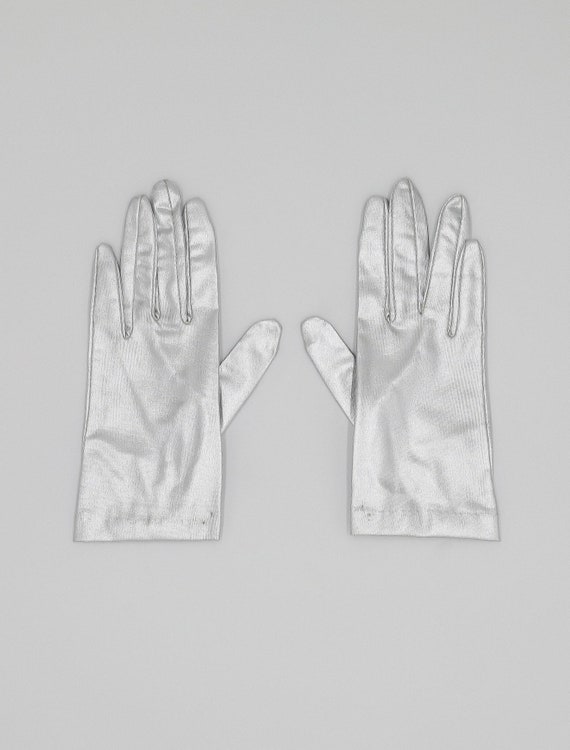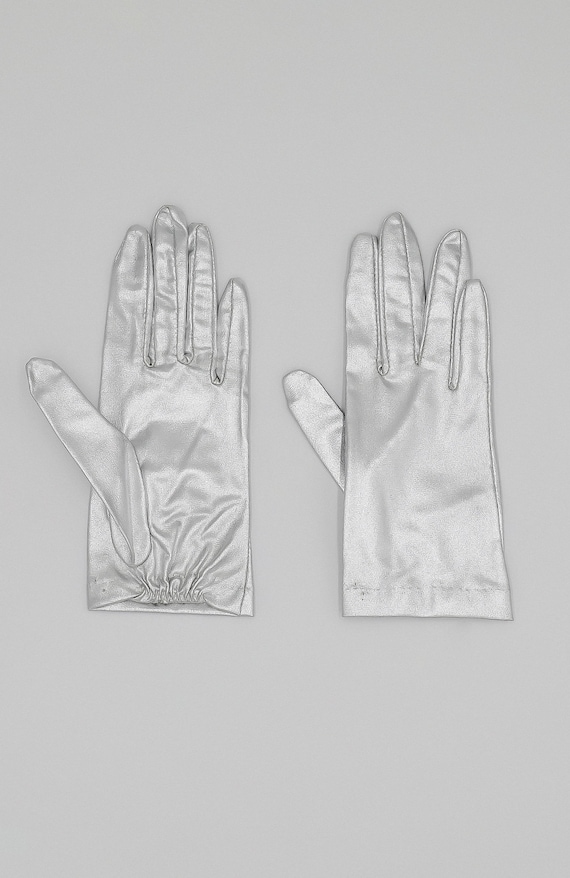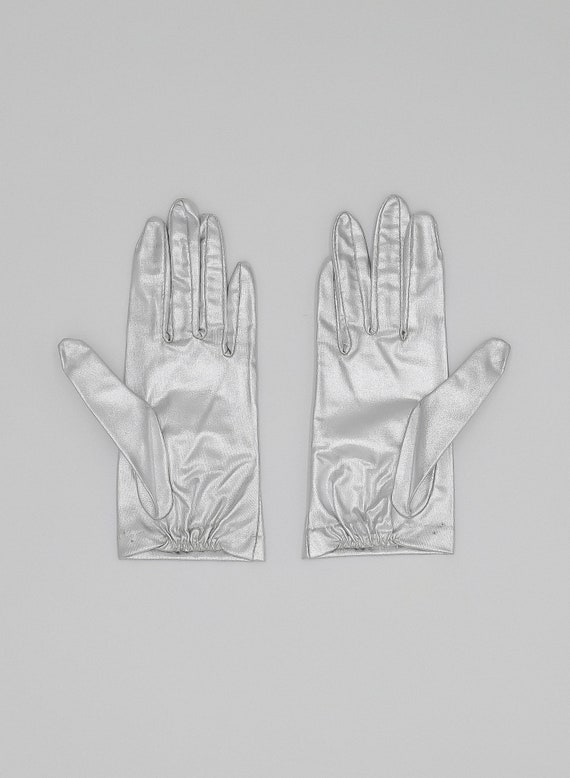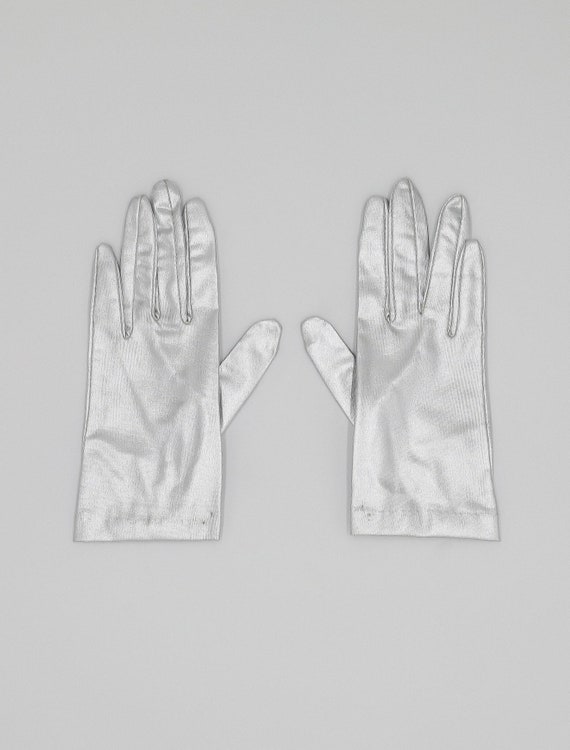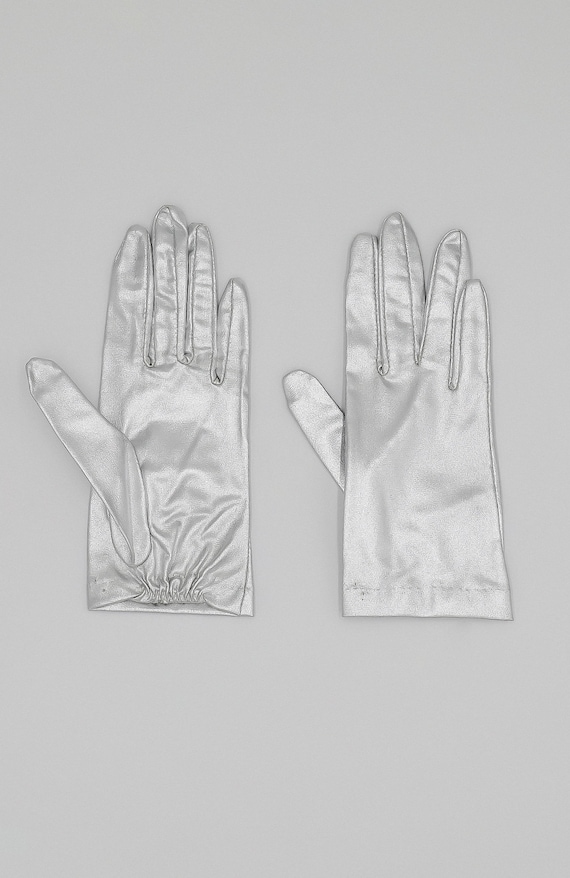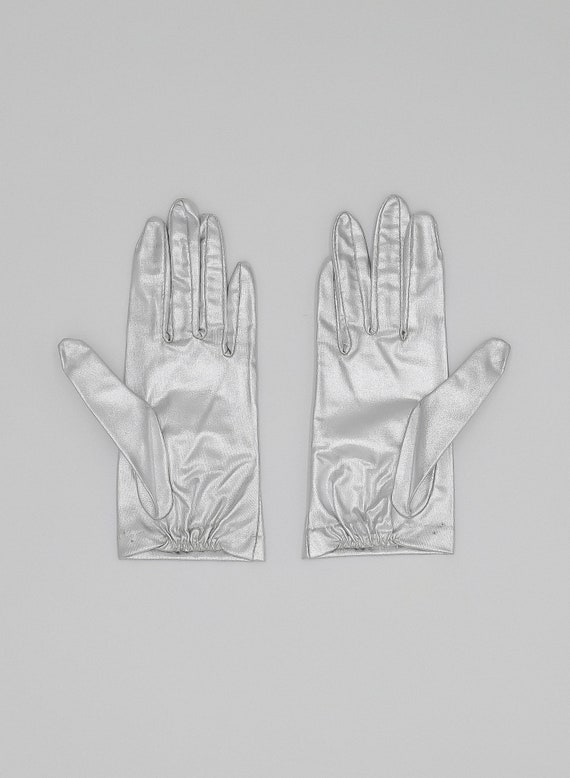 Deadstock metallic silver gloves in a size XS. Elastic pleated detail on the bottom of the wrist area. An elegant glove, perfect for a wedding or a disco costume party.
ID: COFV531
Color: Metallic Silver
Material: 100% Metallic Coating, 100% Nylon
Condition: Good, with light general wear/Some discolored markings (Pre-owned)
Brand: No Label/Unknown/Bought in Italy
All measurements are approximate
Size XS
Length: 9in.
Hand Circumference: 6in.
Glove Width: 3in.