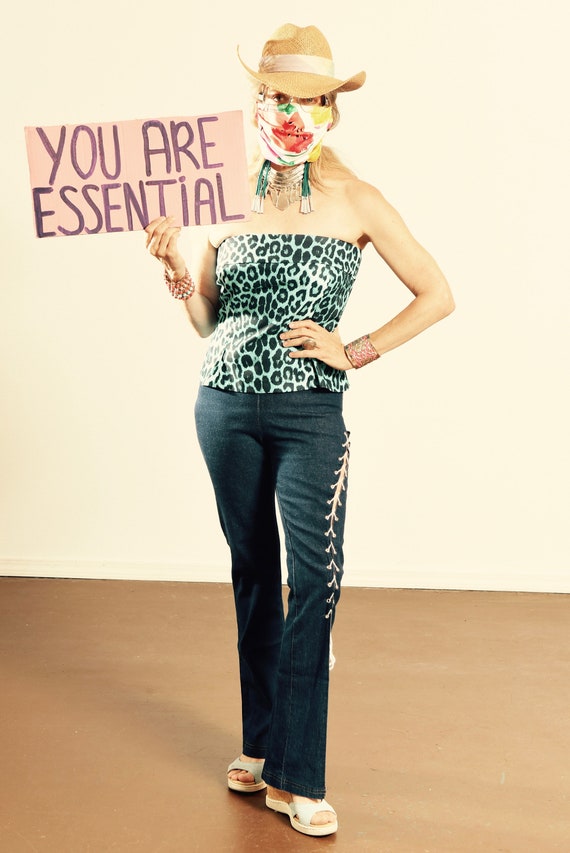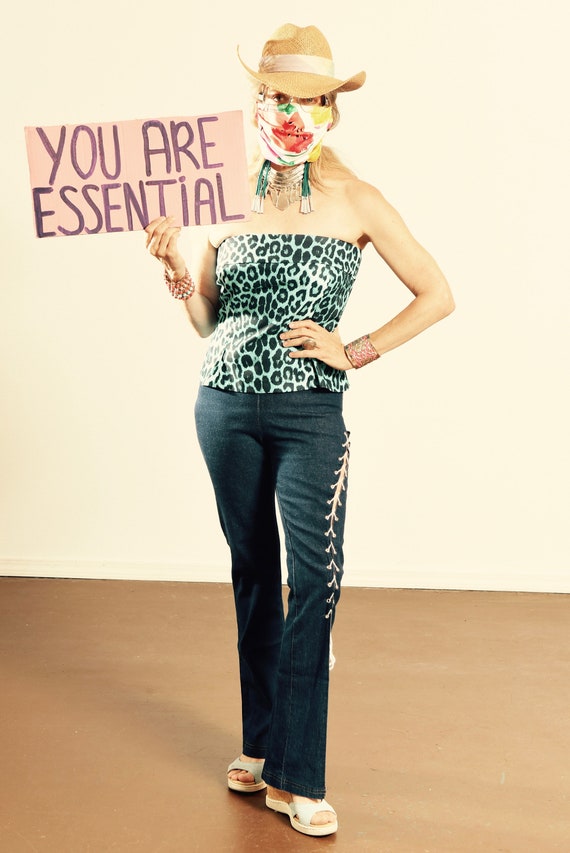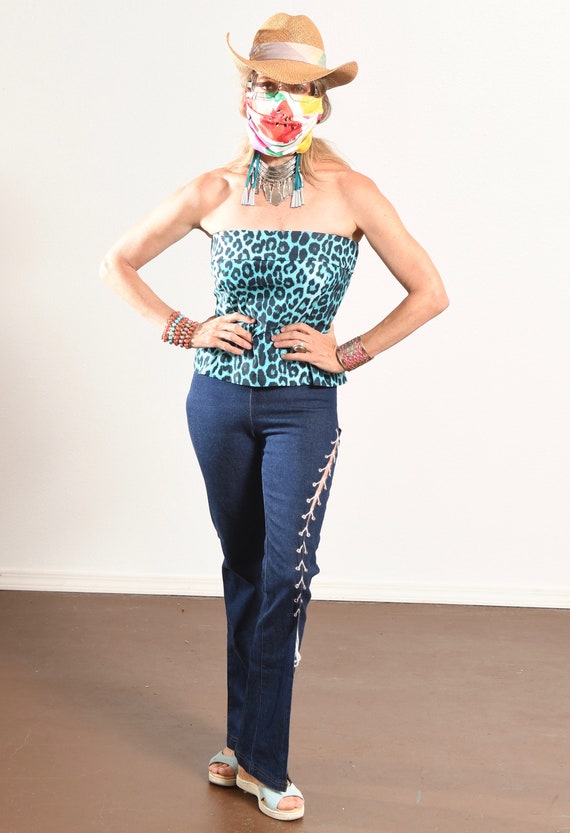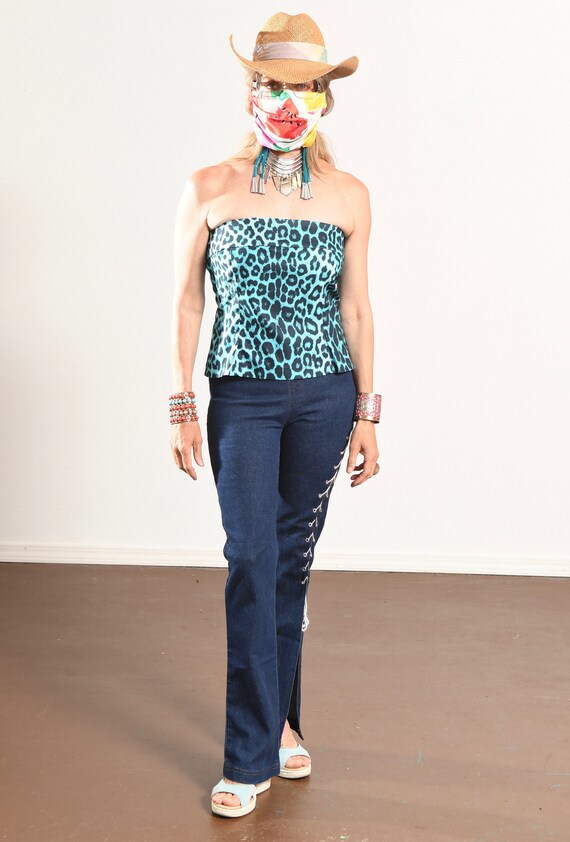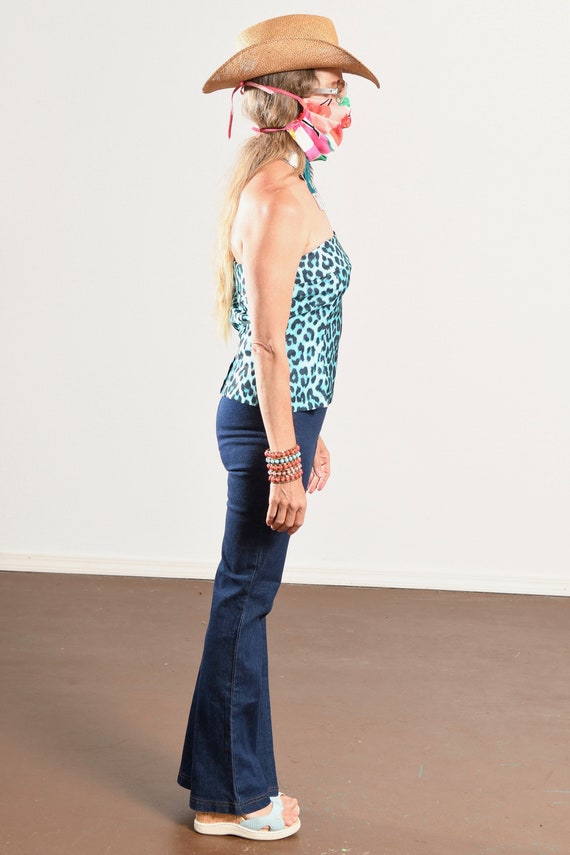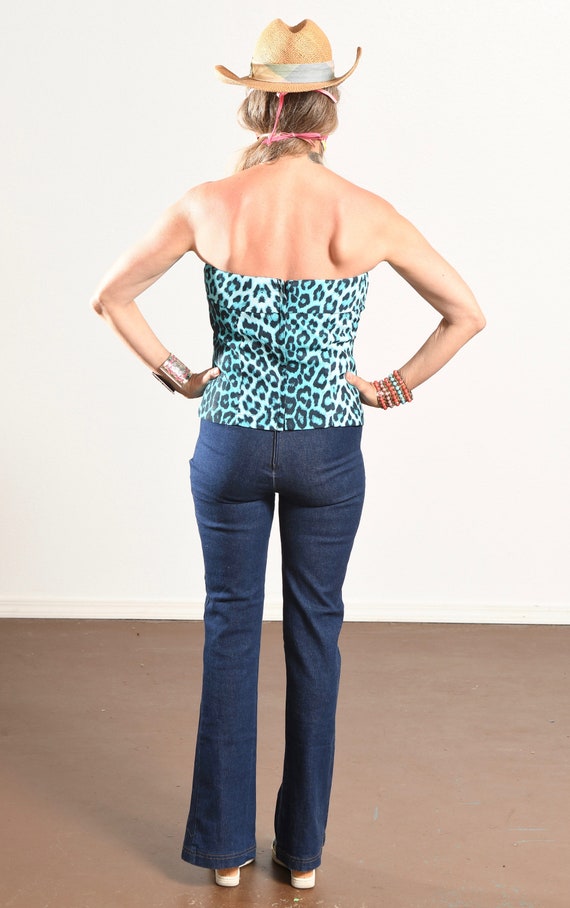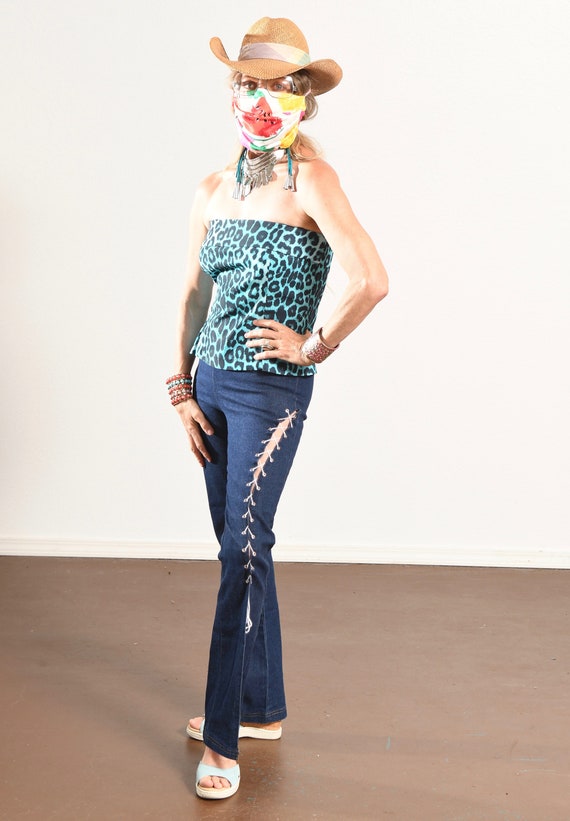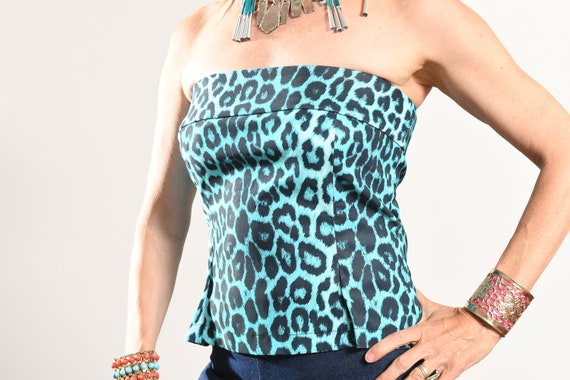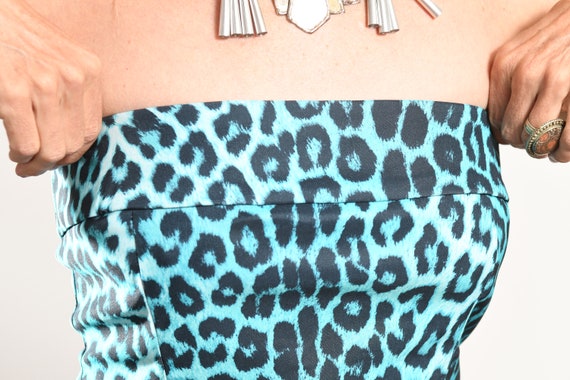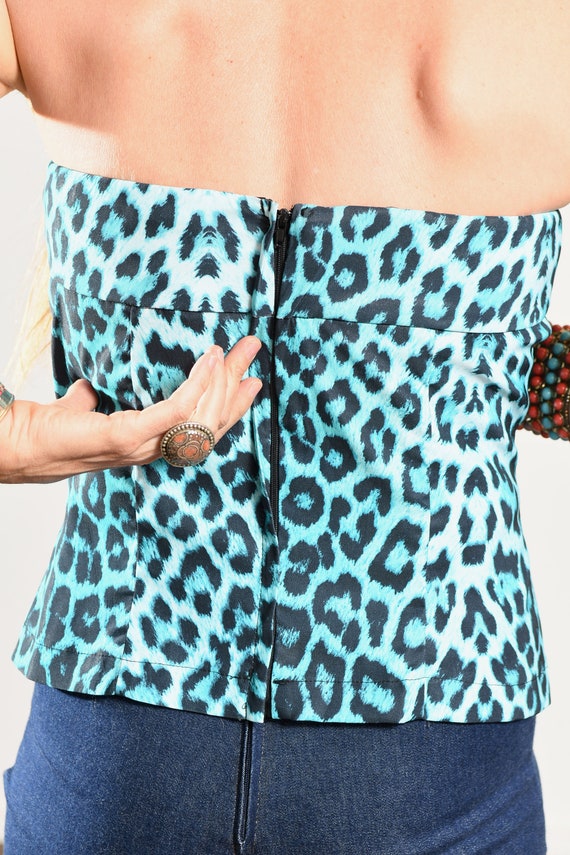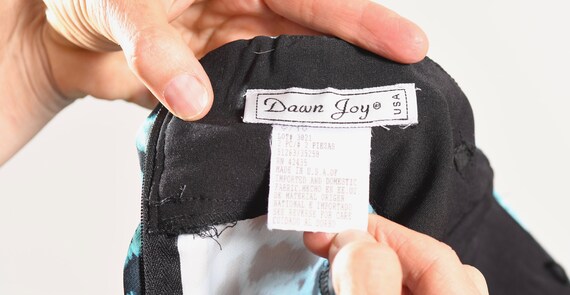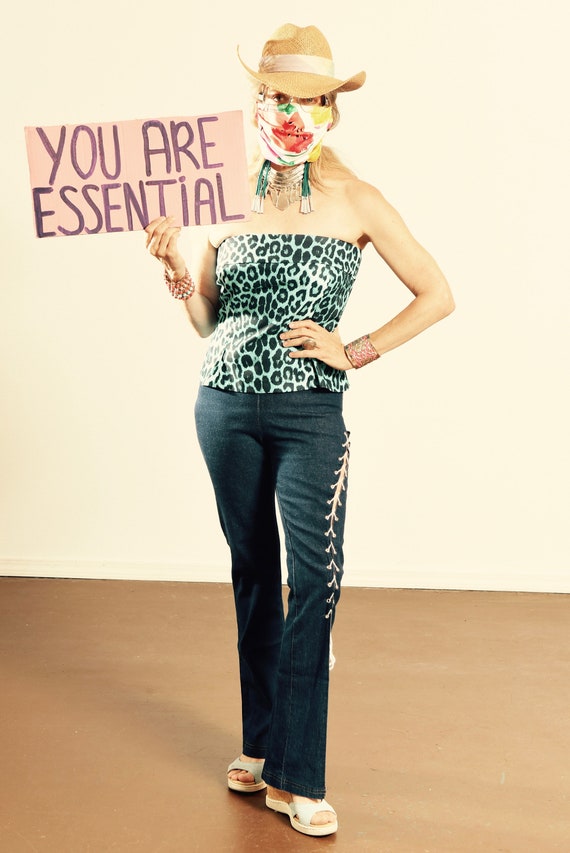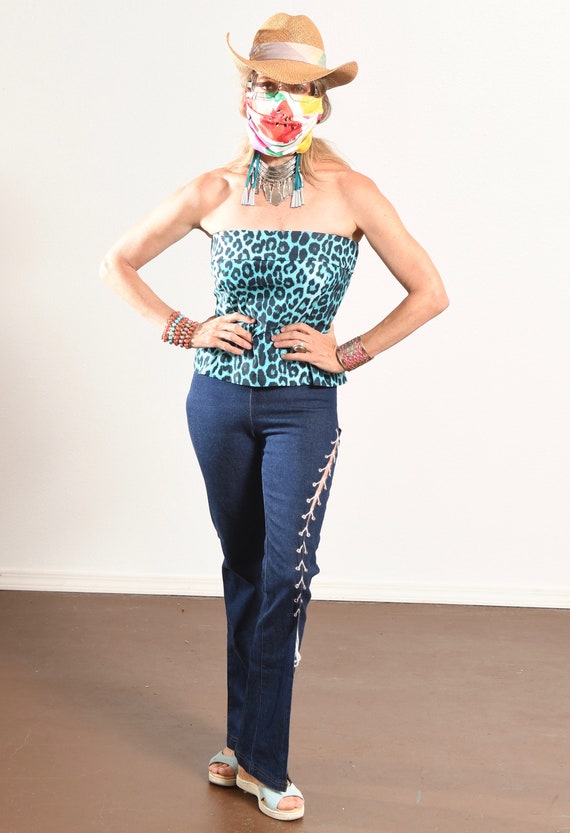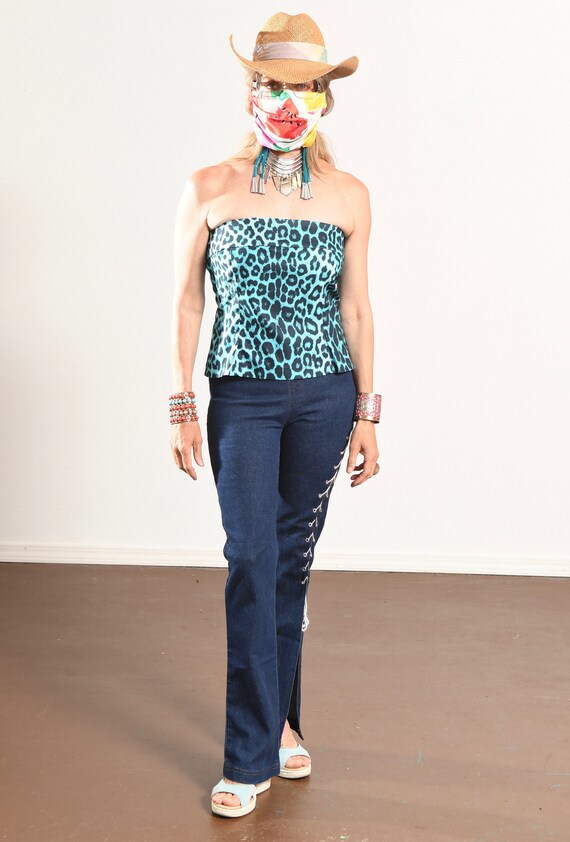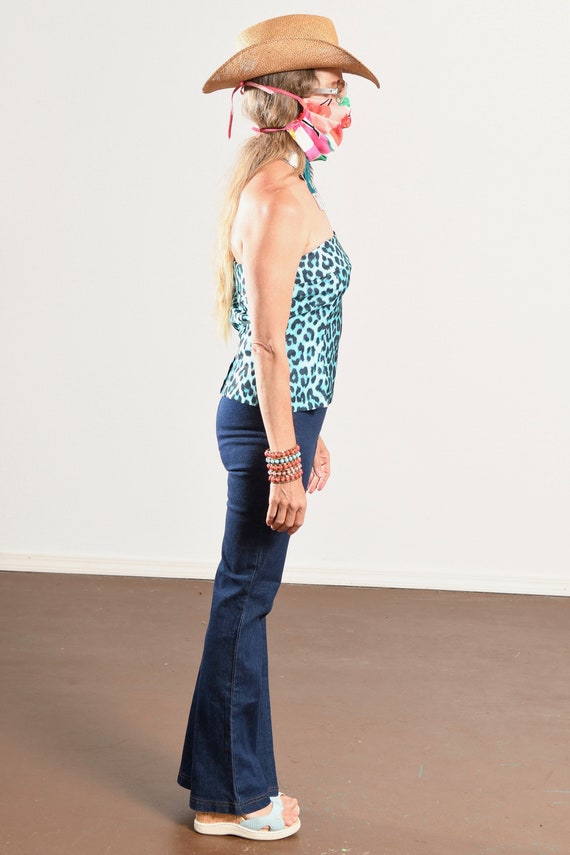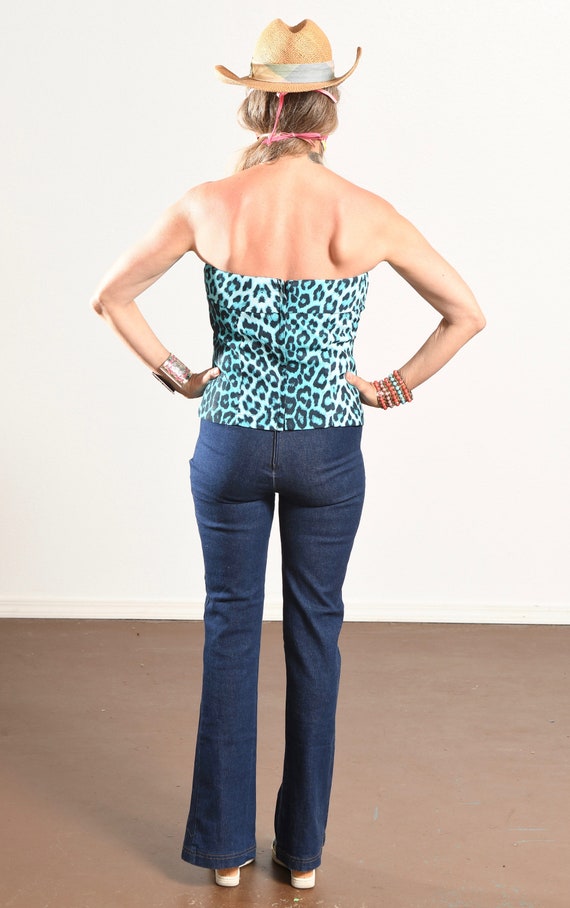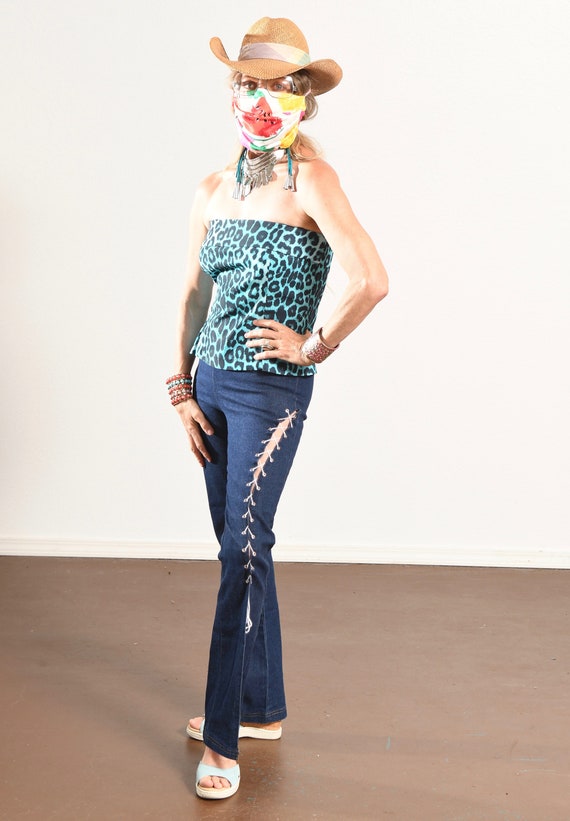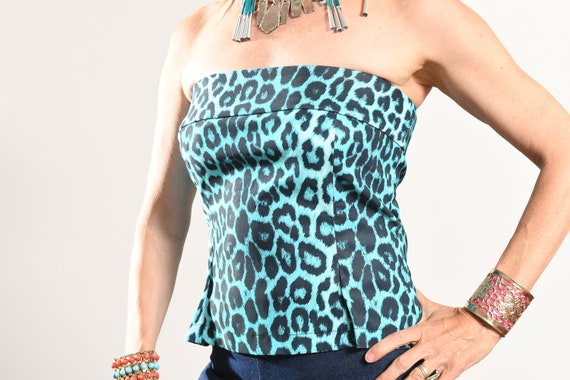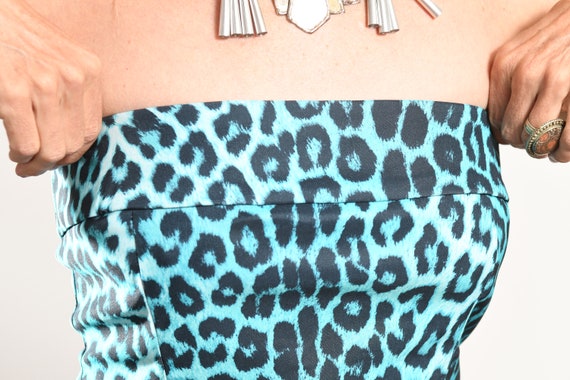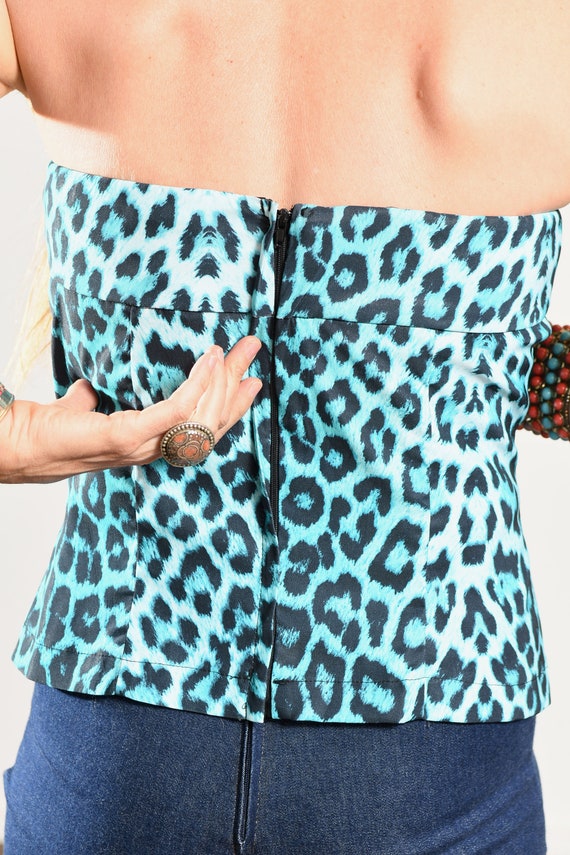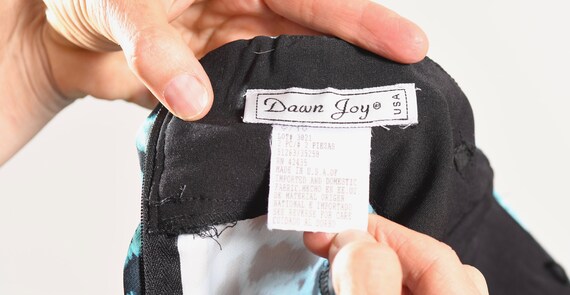 DAWN JOY/ Leopard Print Tube Top/ Blue Leopard Print Top/ Sleeveless Leopard Print Top/ Vintage Tube Top/ Spandex Cotton/ Size 6-8
Blast from the past tube top!
Think when Oliva Newton John makes her entrance in the final scene of the movie Greace!
Rayon/poly/spandex material!
Made in the USA.
In excellent, like new condition!
There are little front threaded hoops, maybe at one time there was a string? It fits as a tube top, meaning it stays up, but theses loop holes are there in case you want a little extra! You can run a string and tie behind the neck. I love the strapless look!
The…