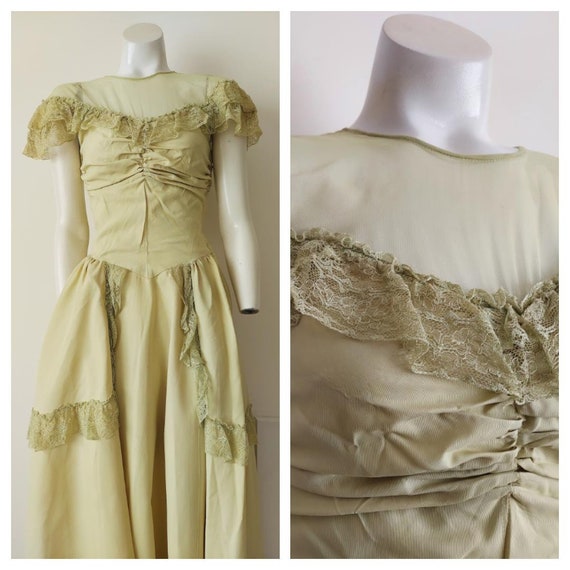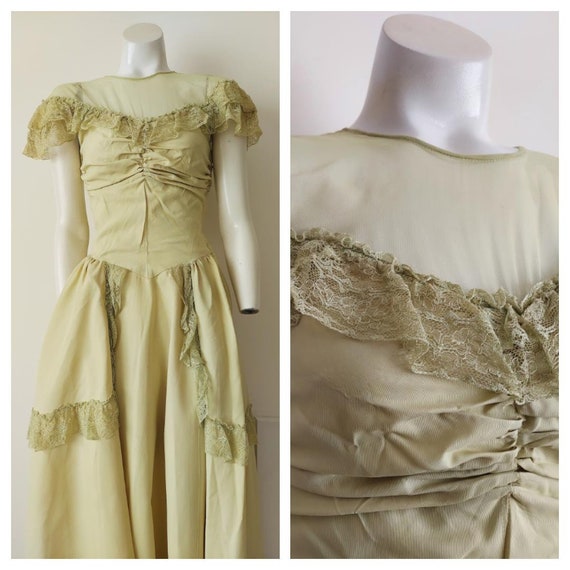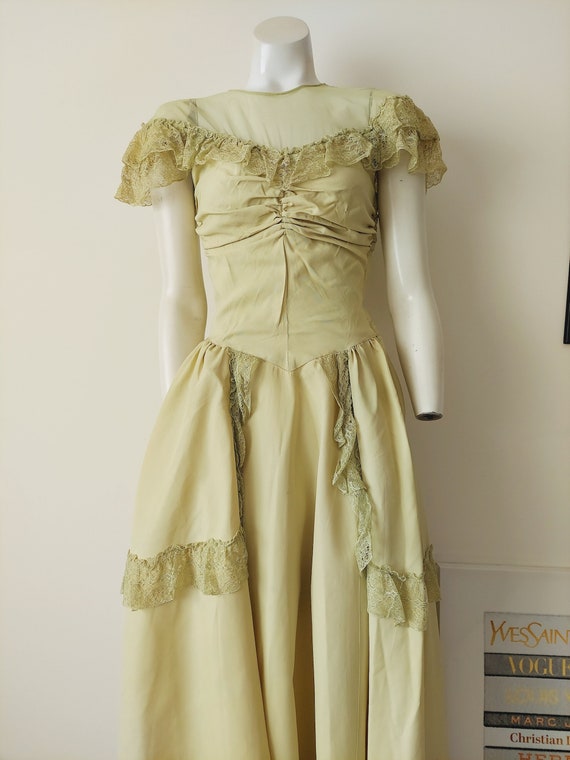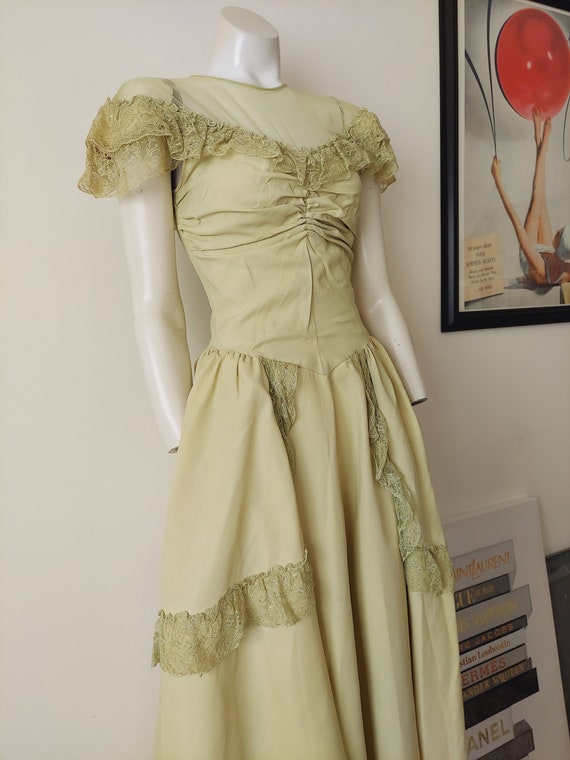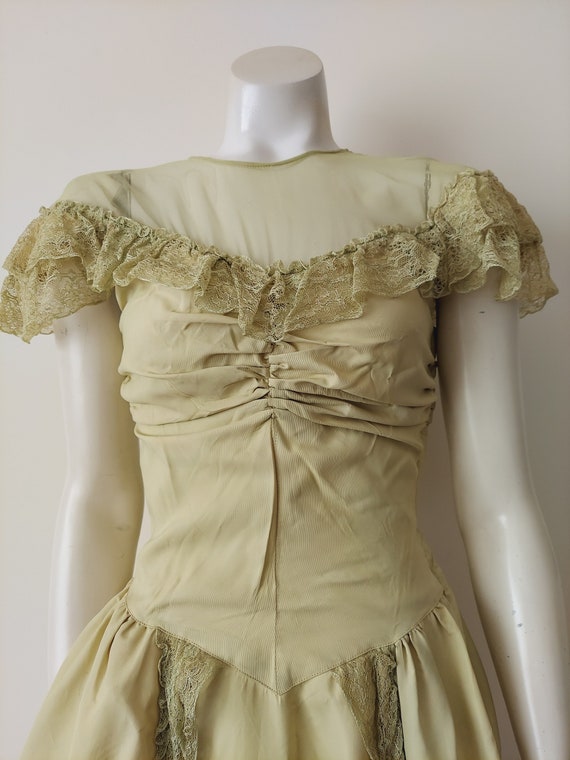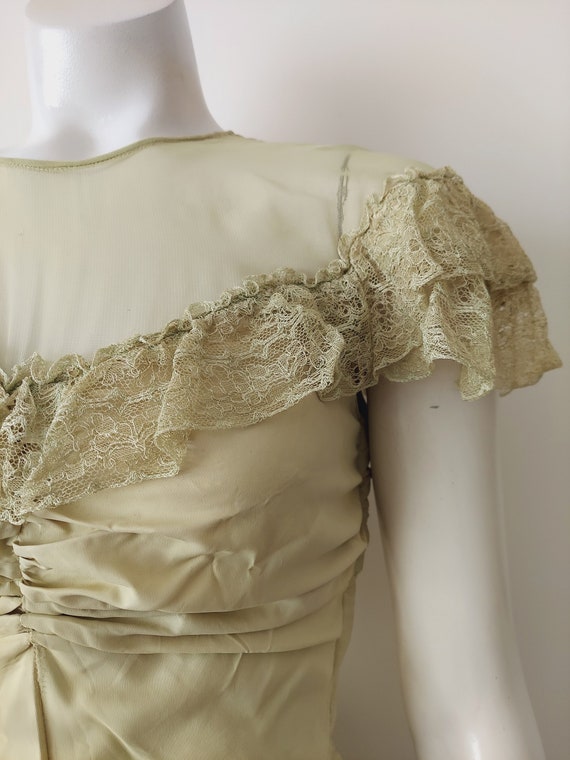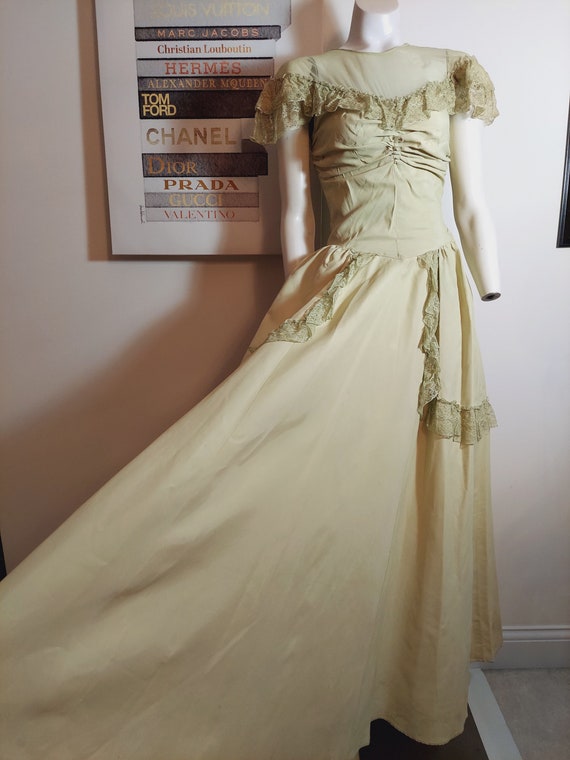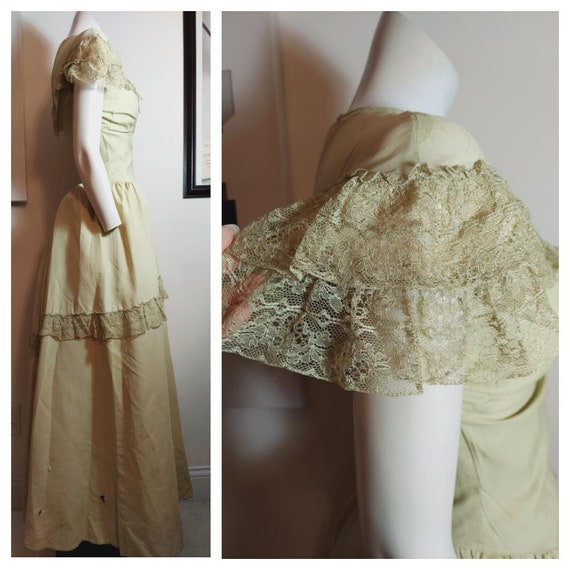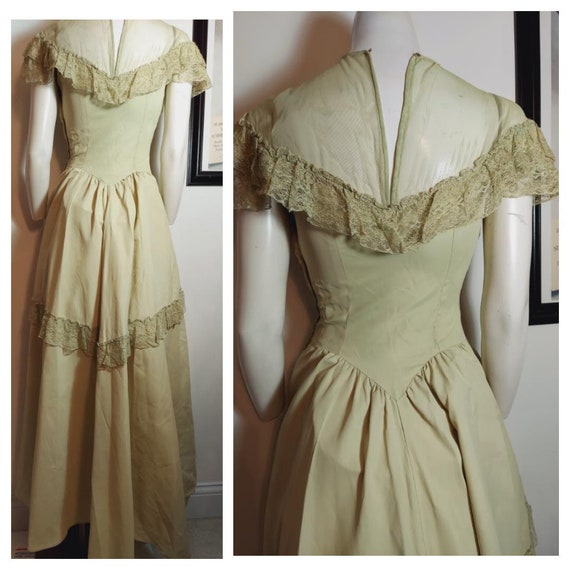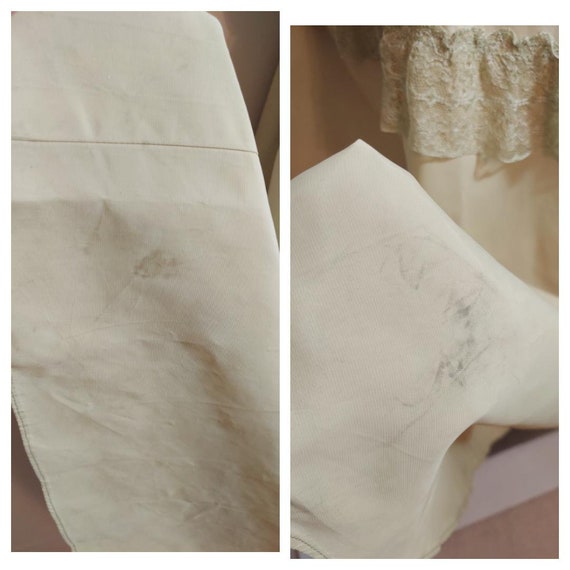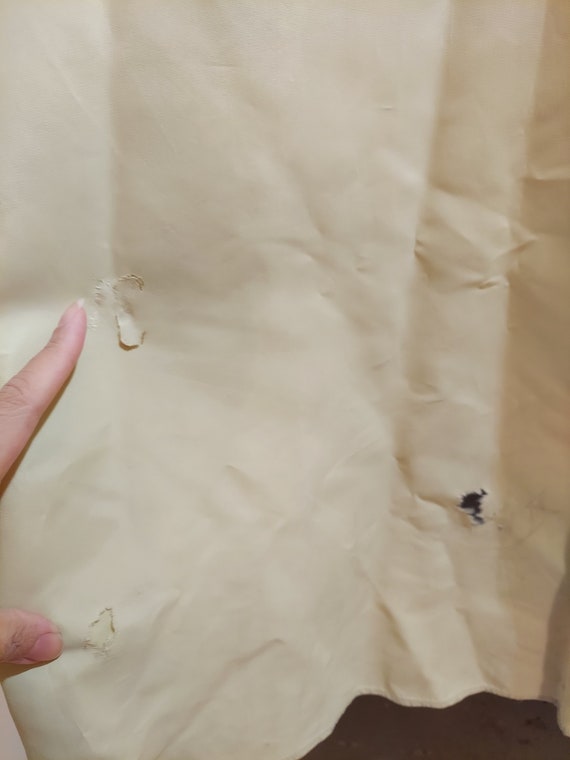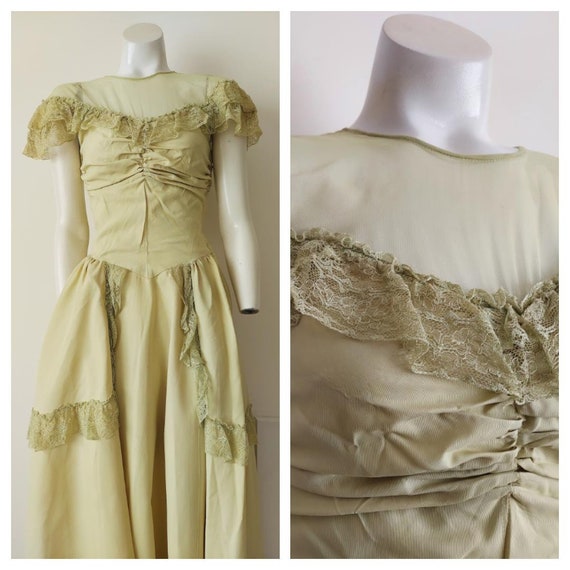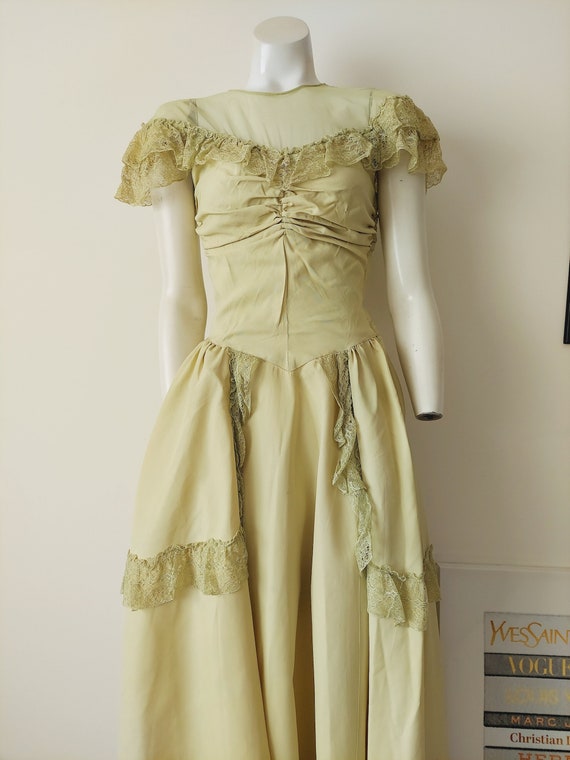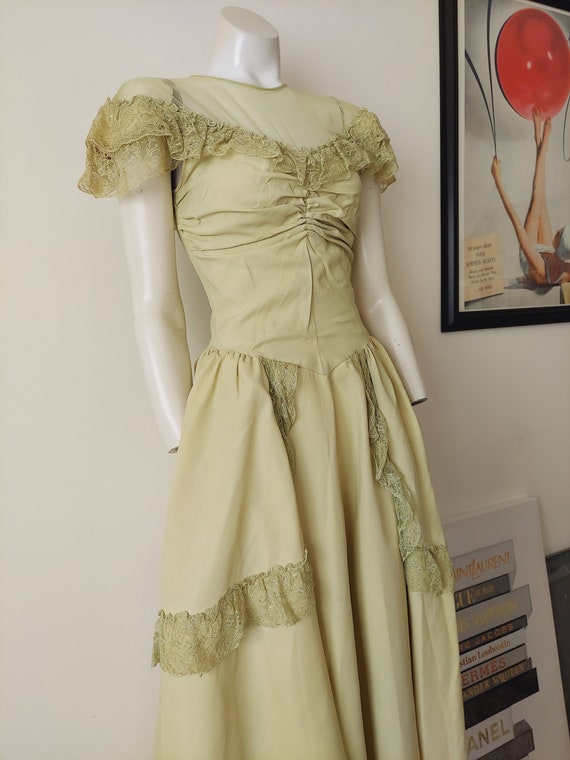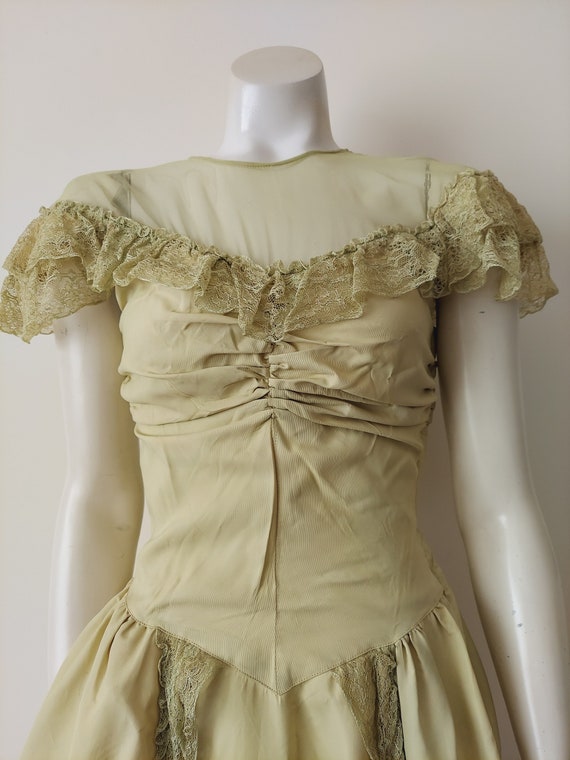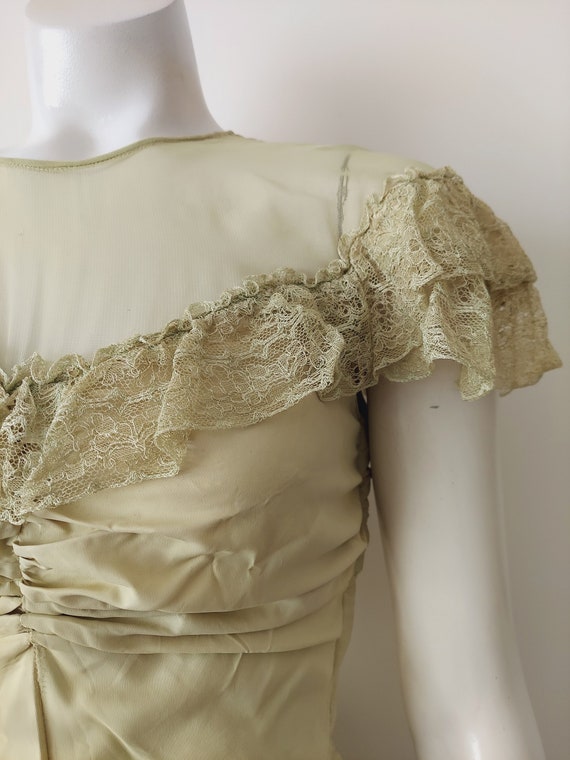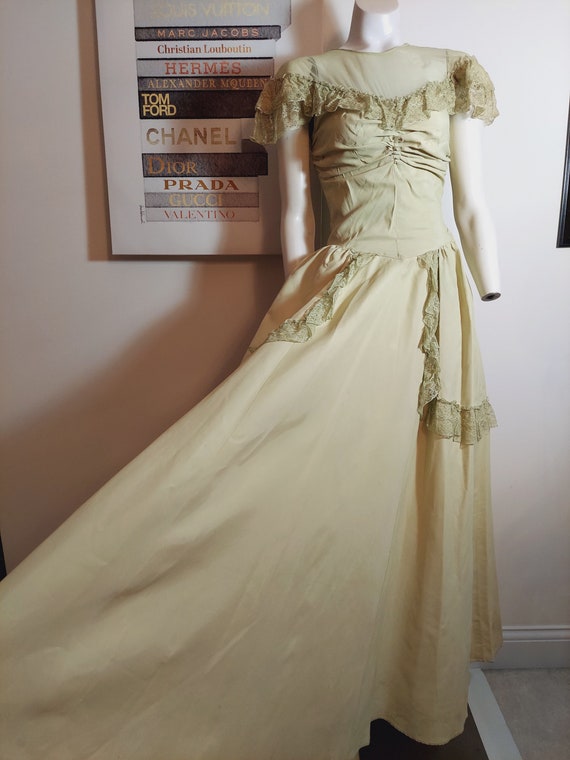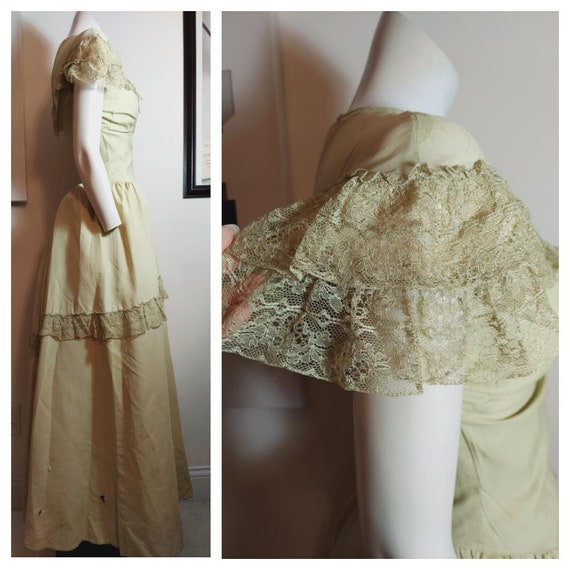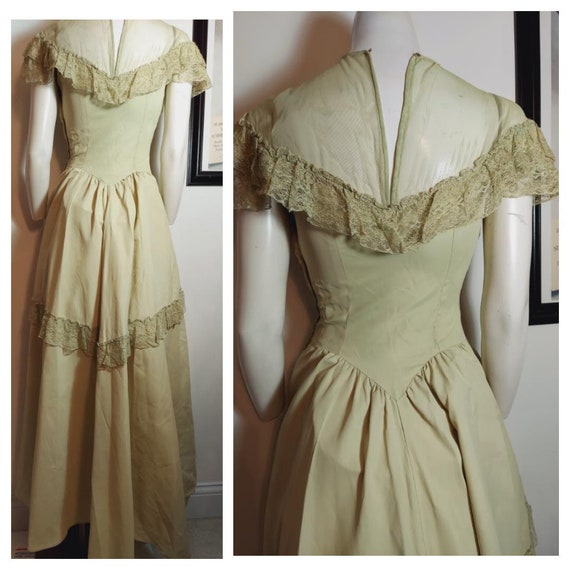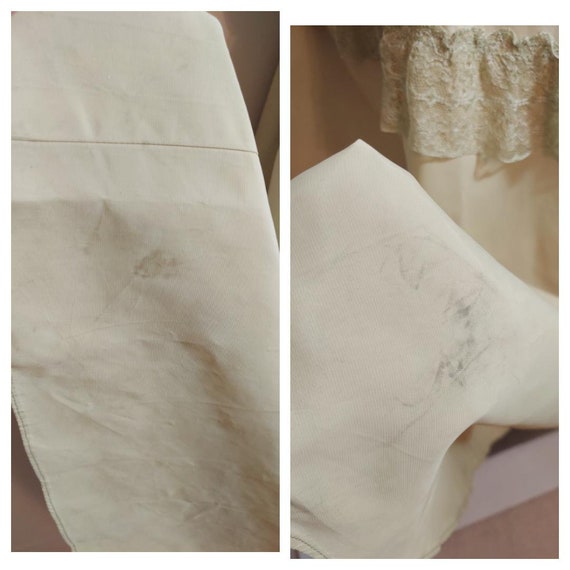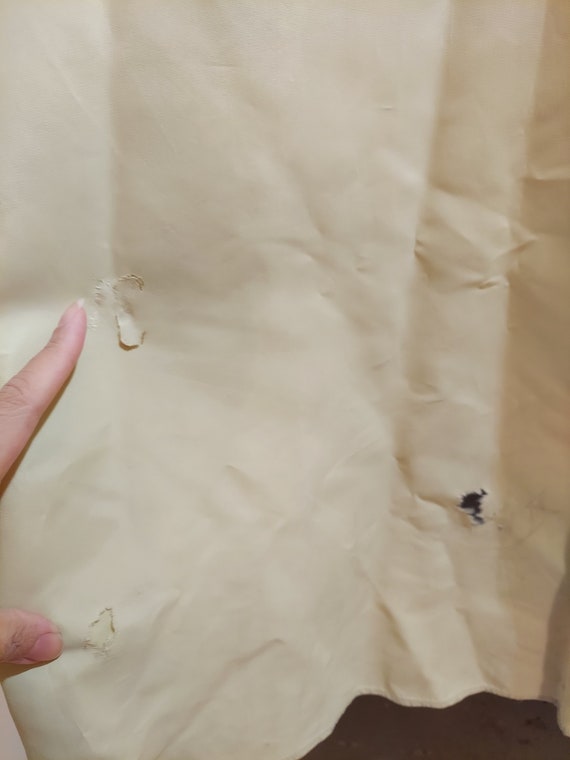 Thank you for checking out the newest section in my shop - DAMAGED DARLINGS!
I want these sad vintage beauties to have a chance at another life. This pretty has been in my repair pile for far too long. It is discounted or priced accordingly for the reason that it is offered as is. Maybe its something you can give a second life to either for costume, theater use the material or pattern... or to alter or repair
.... SOoo for your consideration.....
Elegant 30s 40s sheer neck and lace shoulder gown. Art Deco with victorian inspiration. Beautiful lace ruffle compliments the completely she…