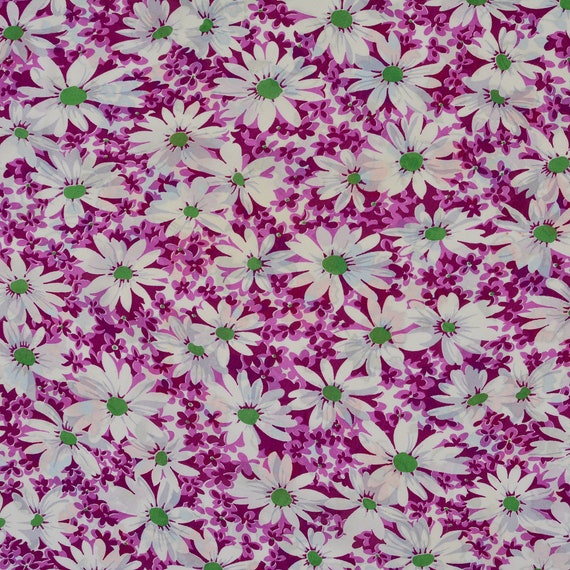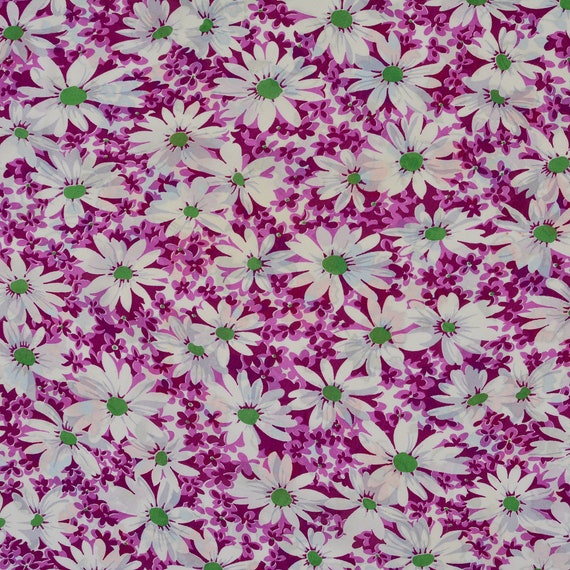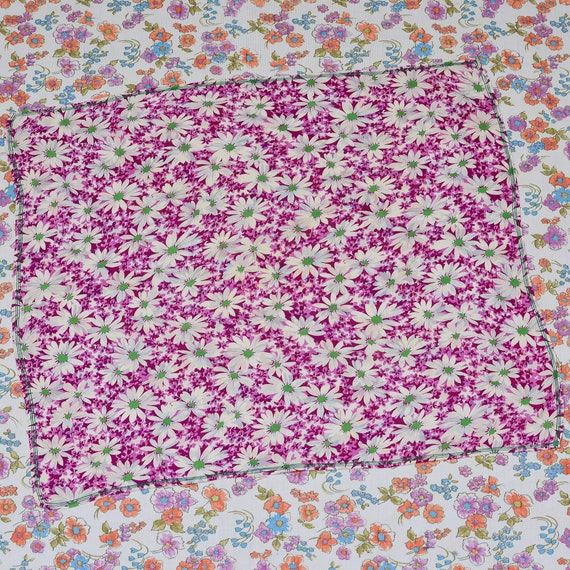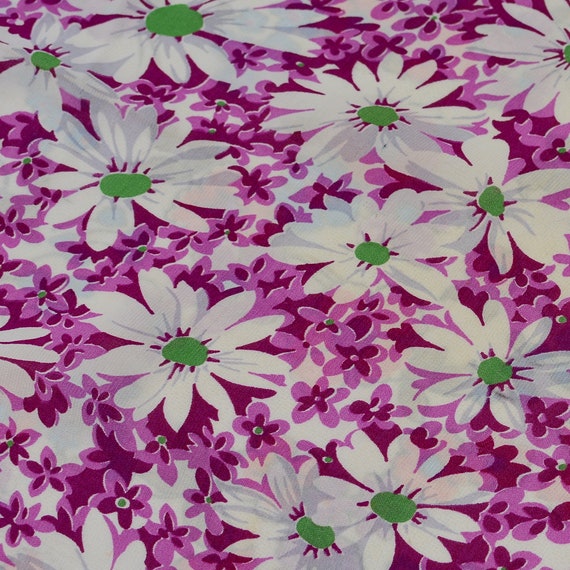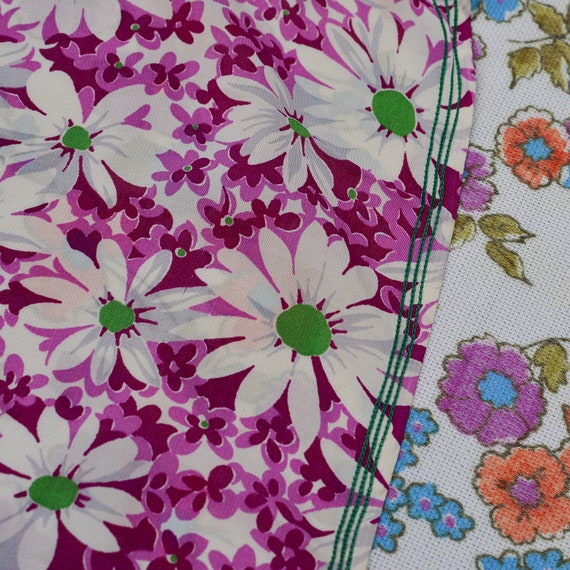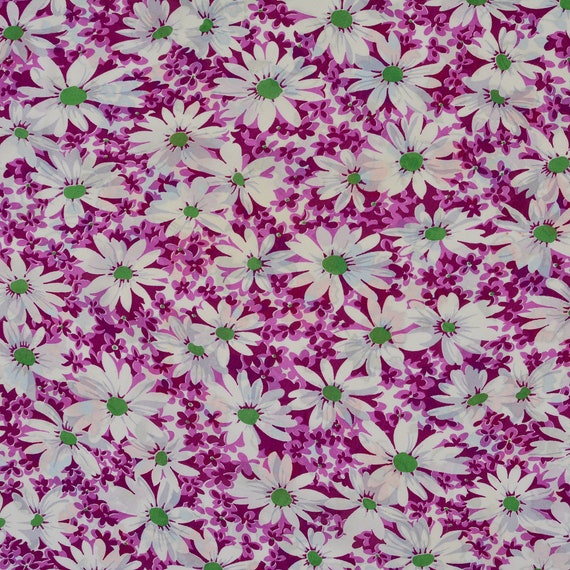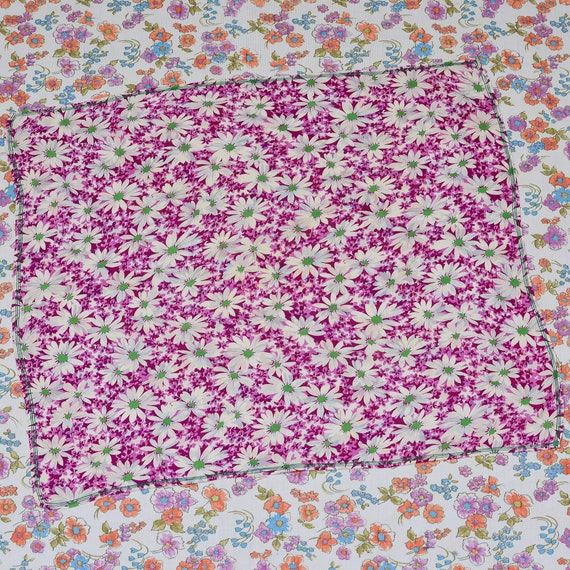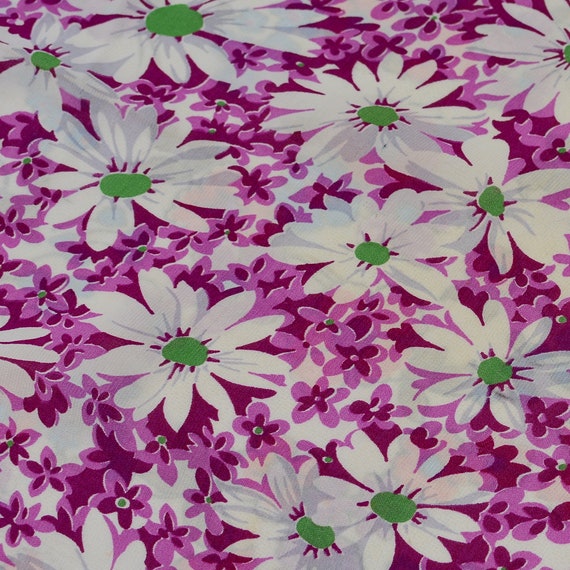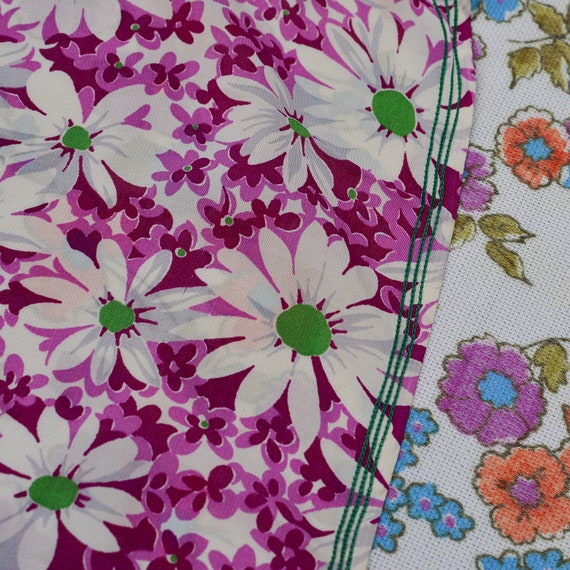 What a beauty! This 40s vintage scarf is made of the prettiest purple, grey, green, and white daisy print rayon, with 3 rows of green thread stitching. Wear as a do rag, neck scarf, or tie on a handbag as a splash of color. Etsy compresses pics - click 'zoom' for best view.
Measurements:
Length: 27" Width: 24"
Material: silk smooth, lightweight woven 'cold' rayon
Label: n/a
Tag Size: n/a
Est. Modern Size: One size fits most. See measurements.
Condition: Excellent. No rips, moth holes, stains, fades, busted seams, foul odors, etc. A few very minor pulled threads (see last pic) don't de…