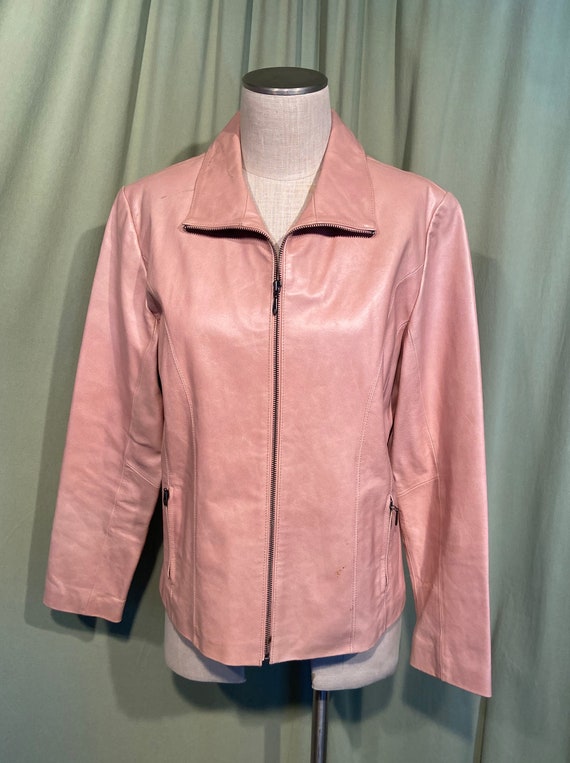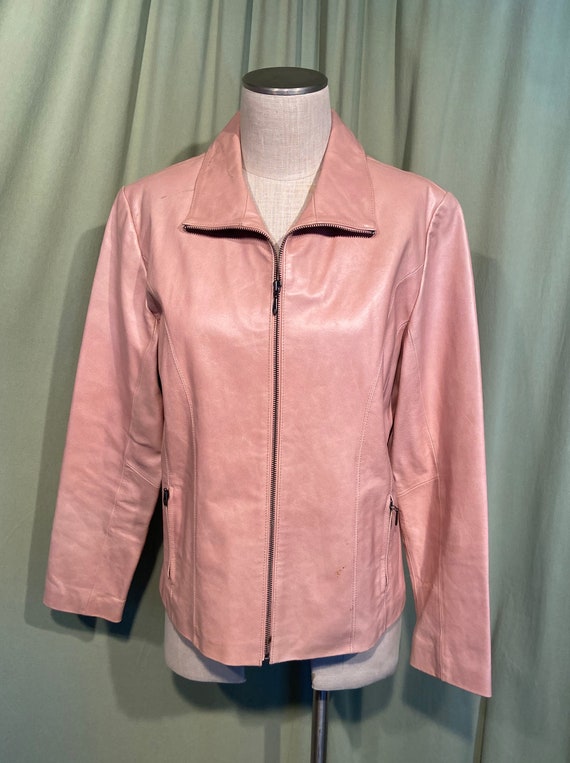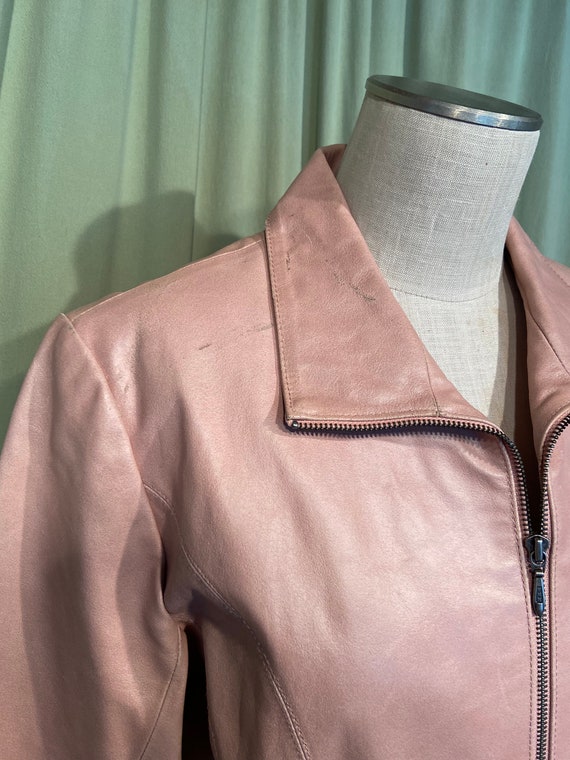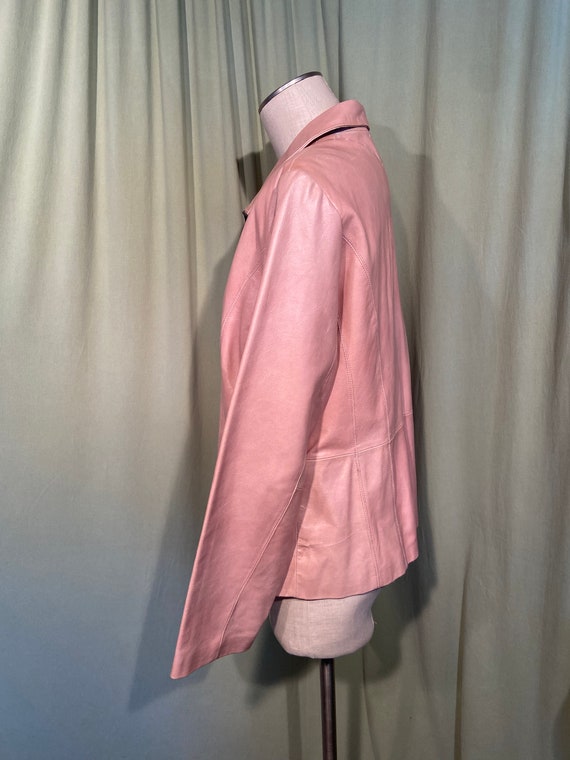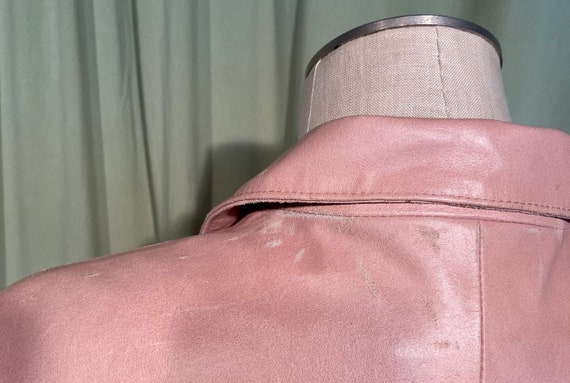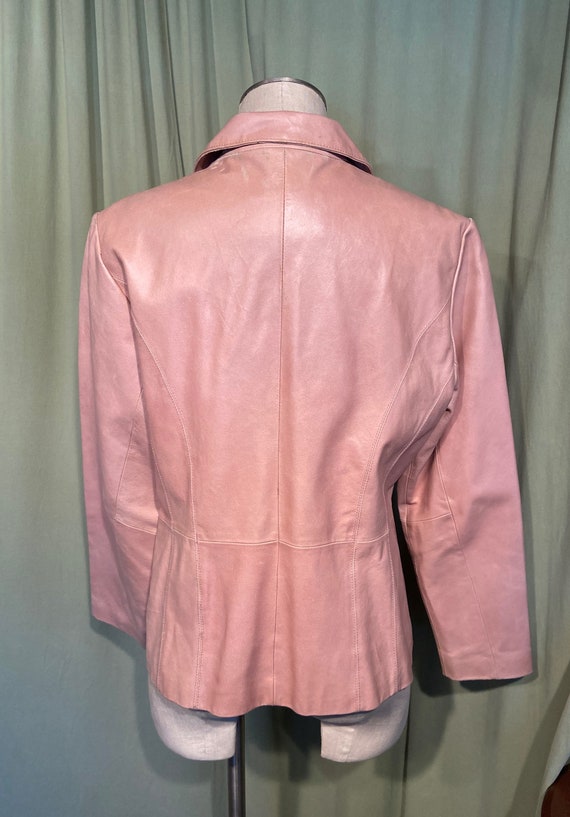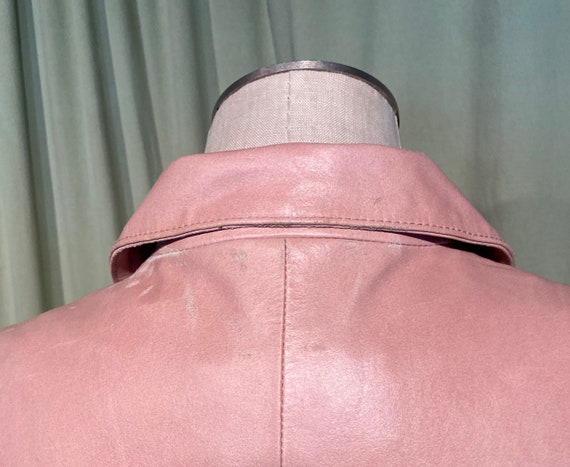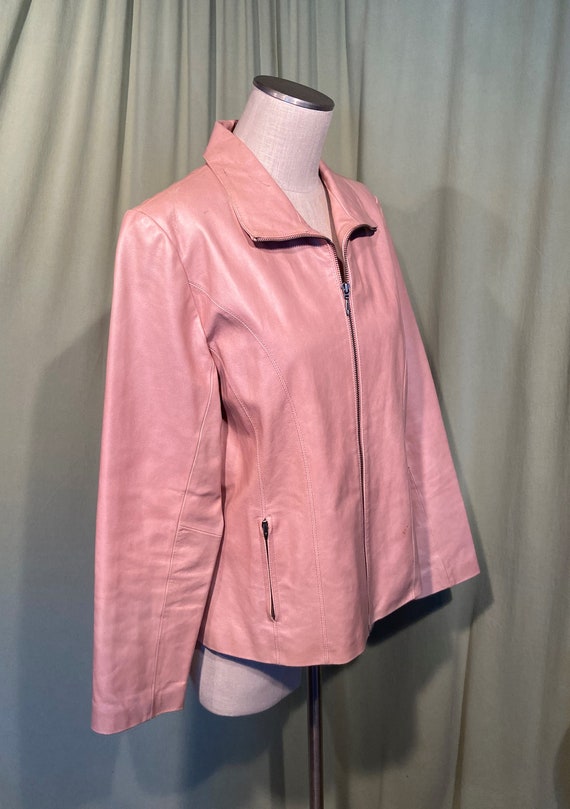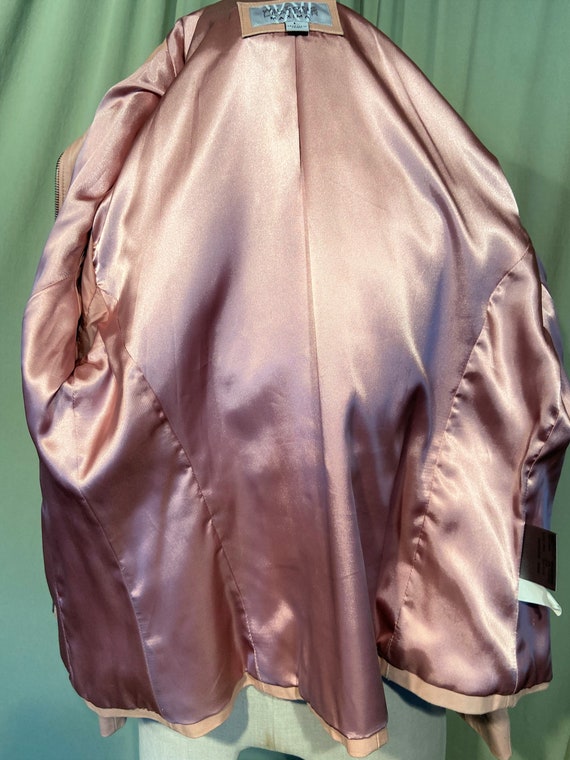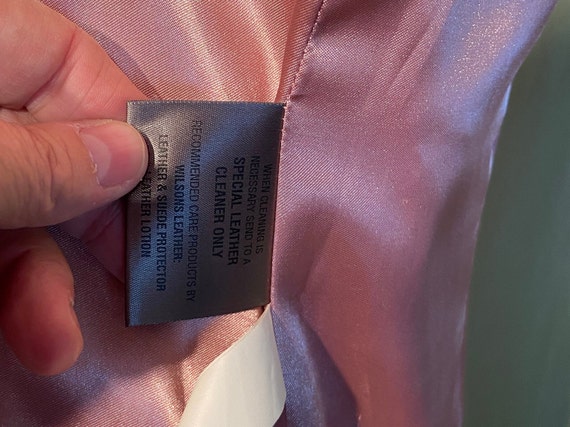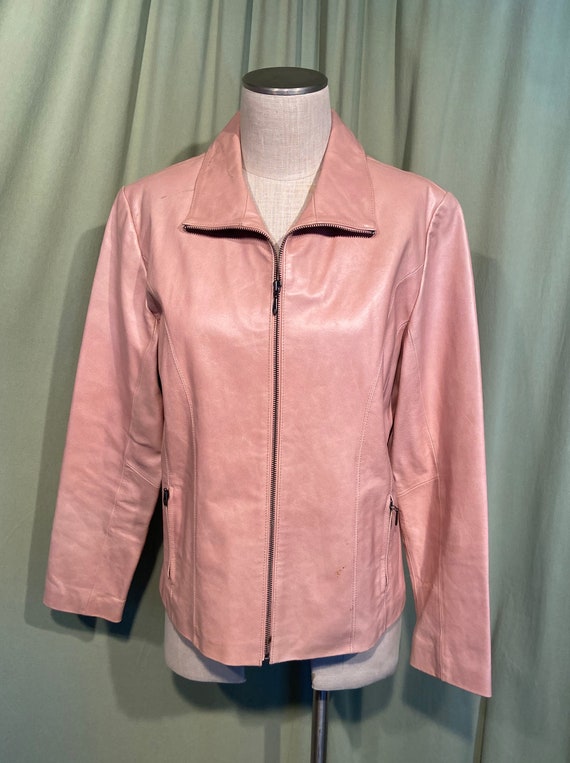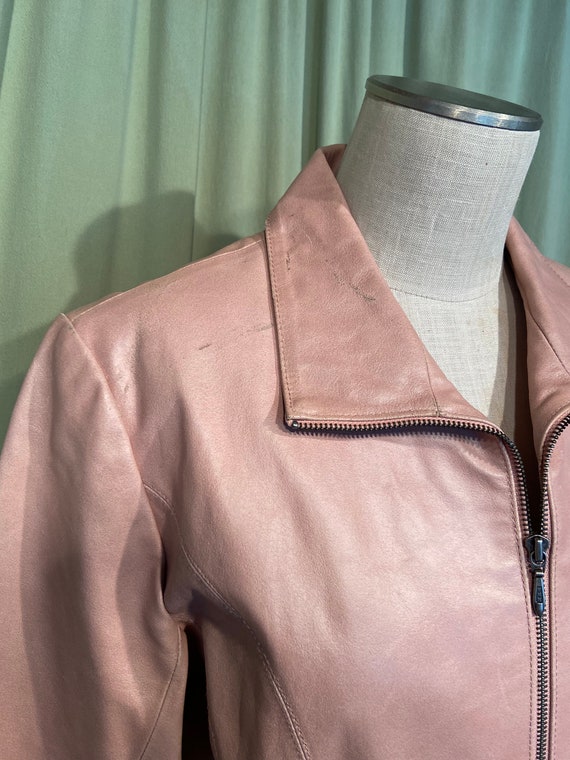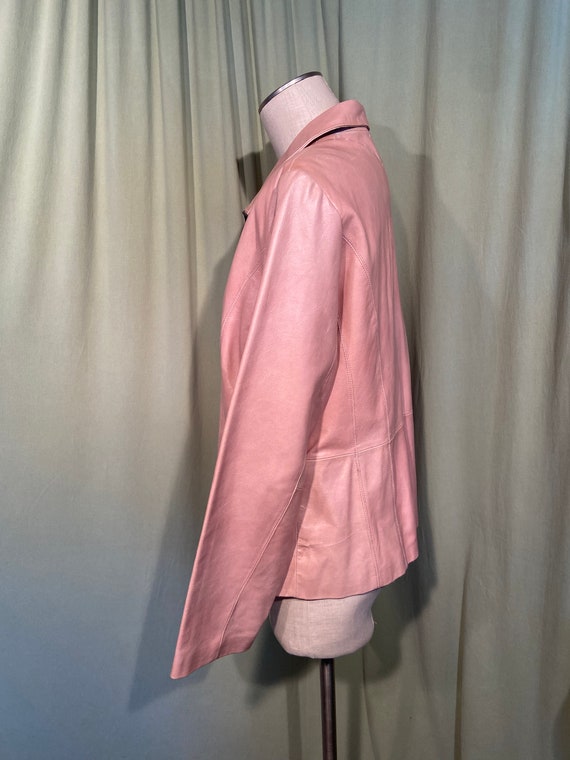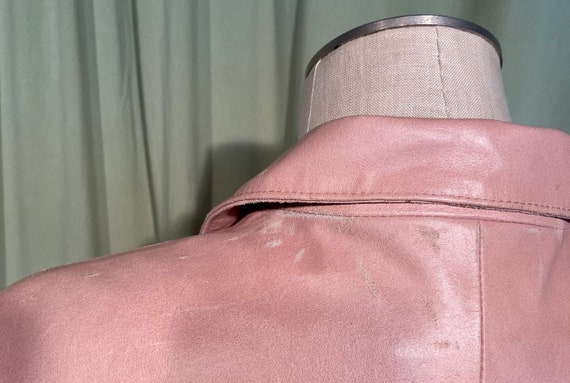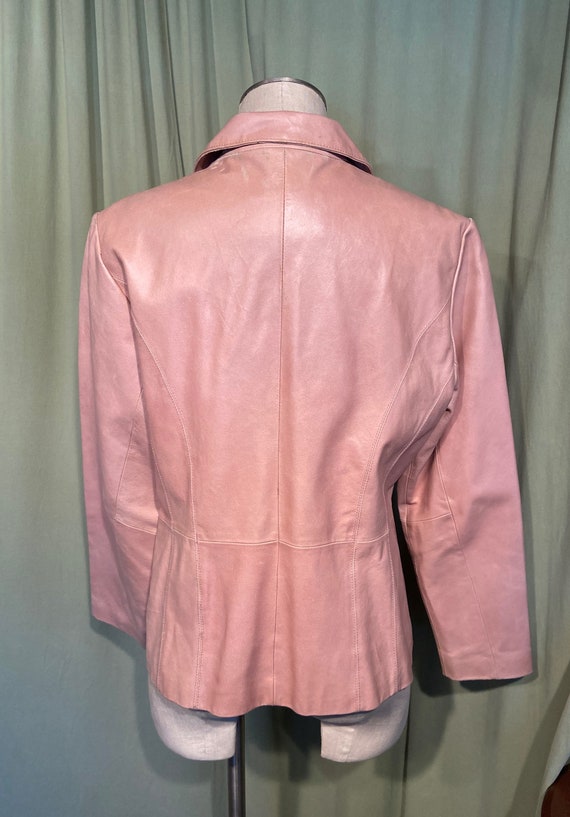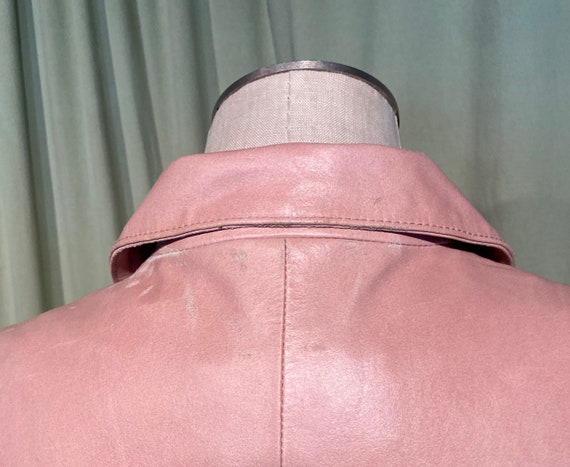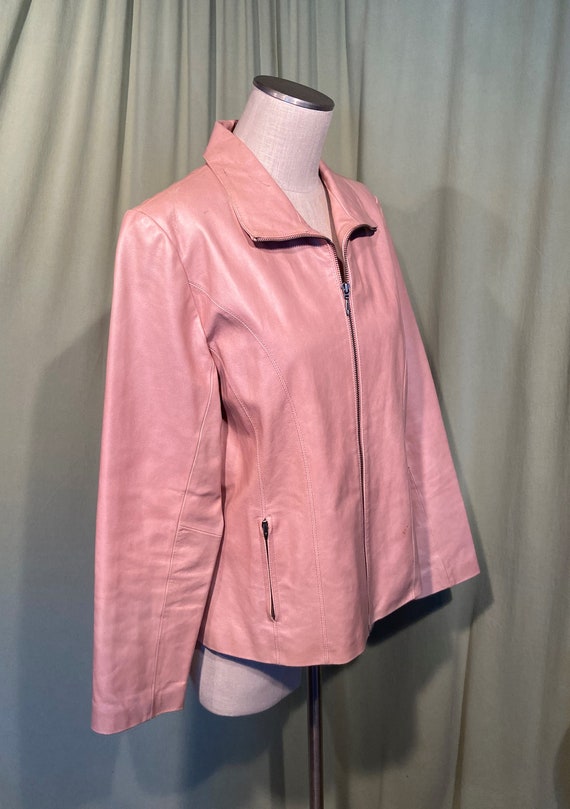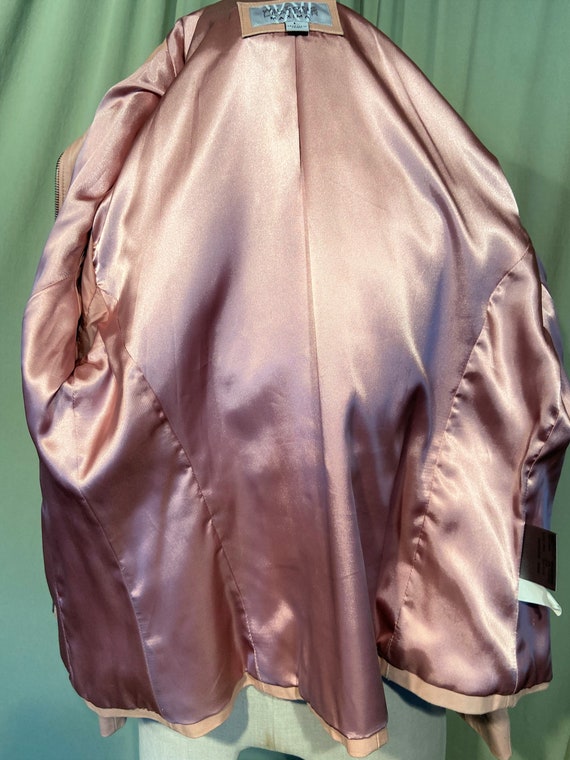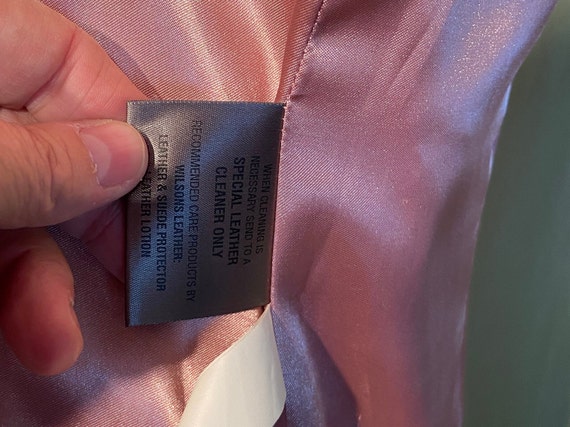 This is a fun vintage, leather jacket from the 1990s. Label reads, "Wilsons Leather Maxima". The bust measures 40" with measurements below. Would look nest on a 38" or smaller bust.
Made of dusty rose pink leather. It has a metal zip front & the pockets have zippers too. Lined with pink polyester satin.
The jacket is in good condition! Shows light soil around the sleeve cuffs & hem edge, but no stains. It does show some light scuffing around the shoulders & back of the neckline, below the collar. Light wear on the sleeve cuff edges & the edge of the hemline. Super cute!
Measurements w…