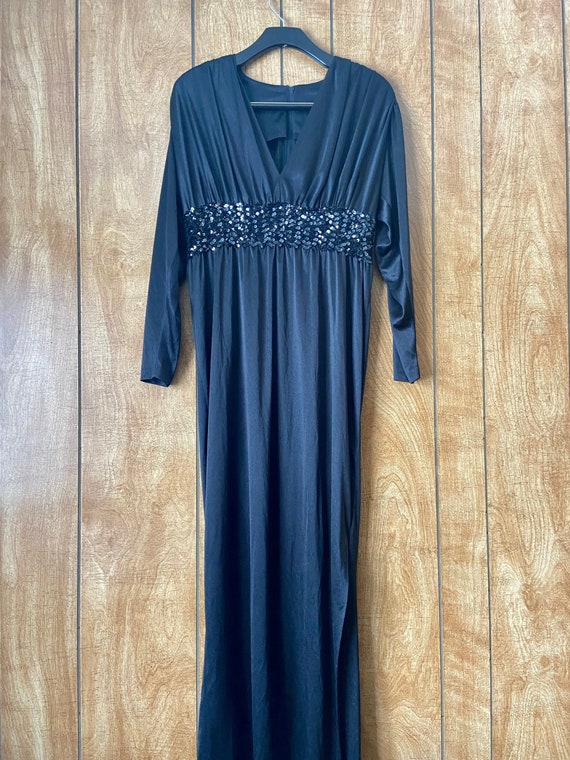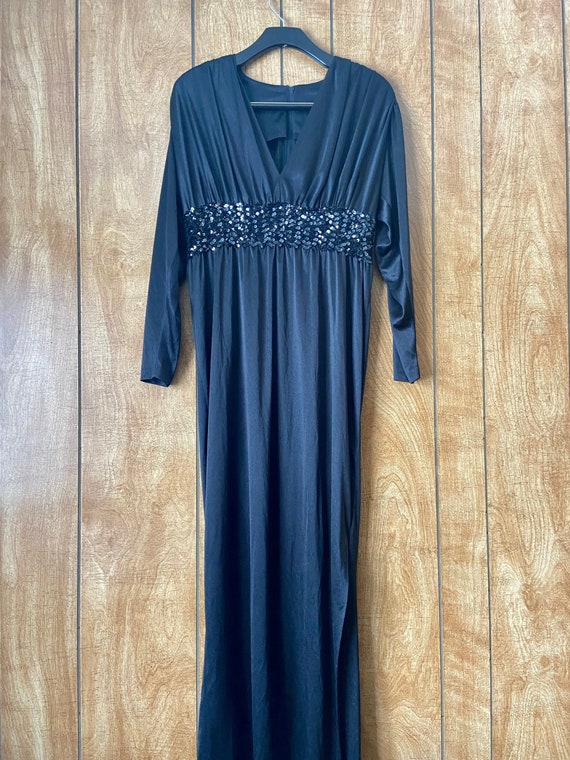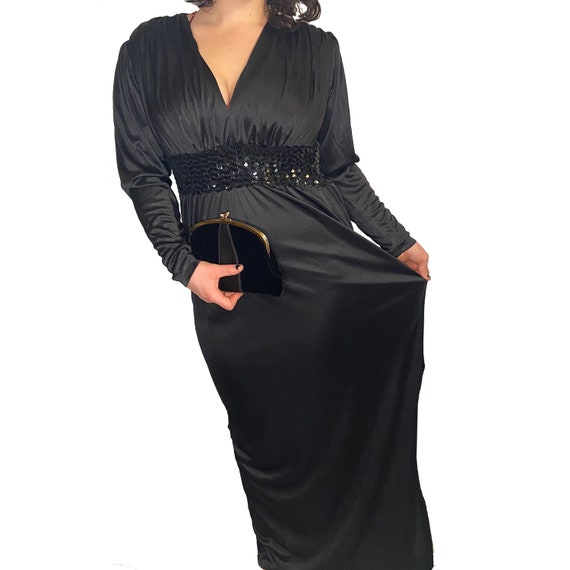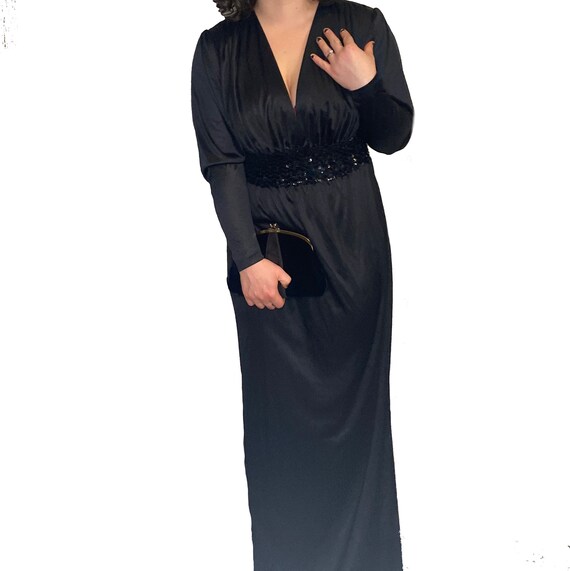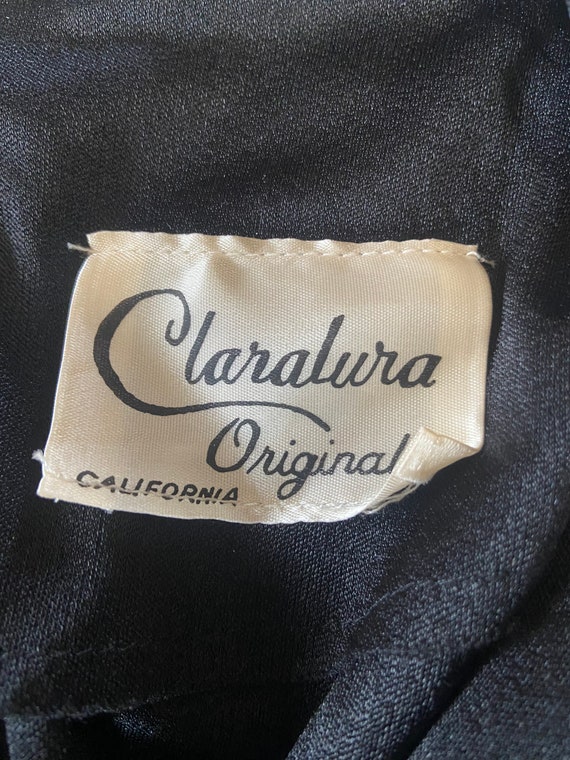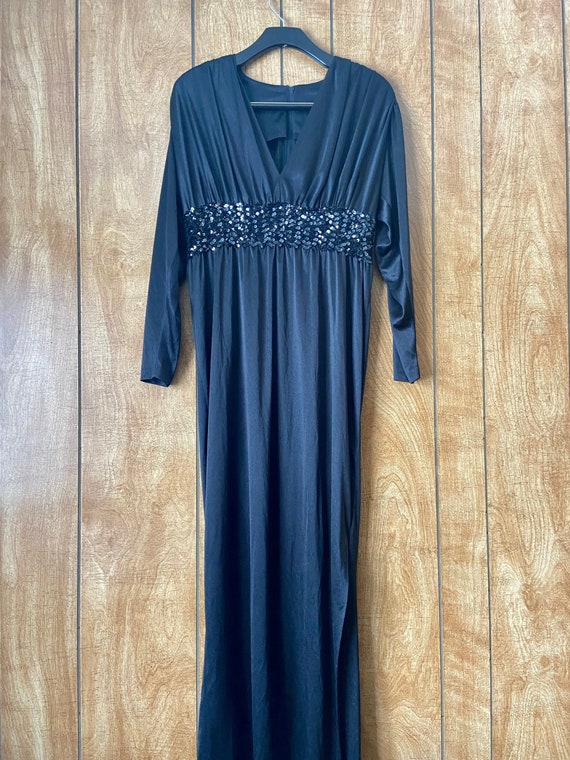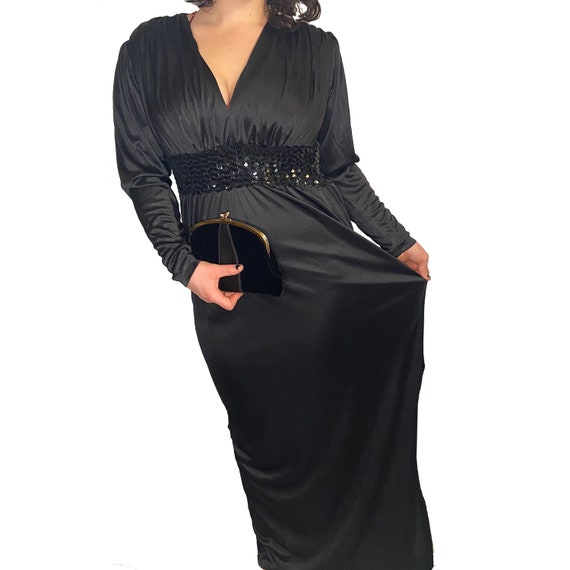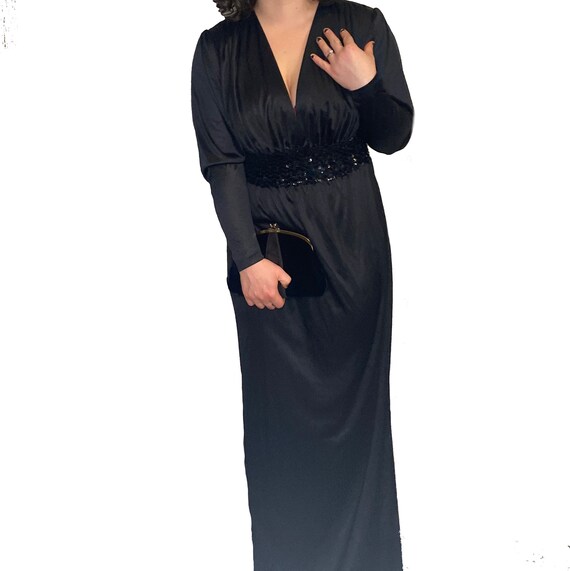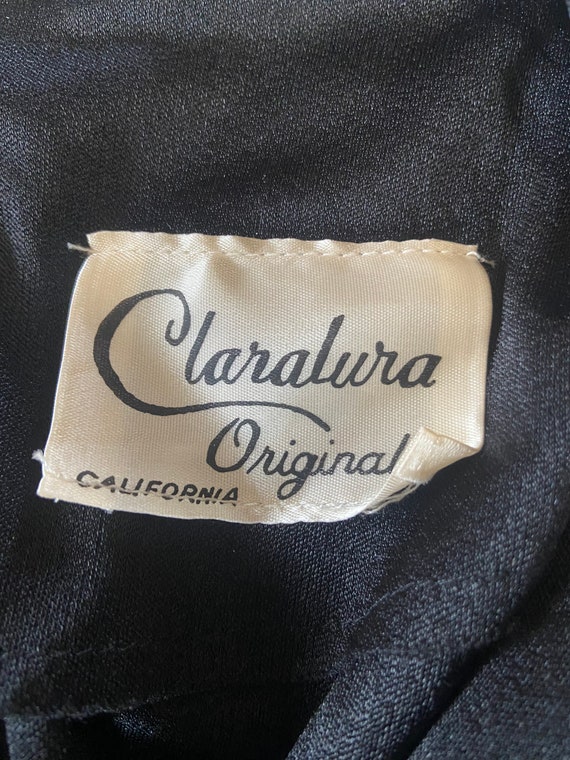 This Vintage Claralura Original California dress is a stunning statement for any formal affair.
Era: 60's-70's
The dress has plenty of stretch and is quite flattering on the belly region.
There is a lovely slit on the left side of the dress and fabric is breathable and has great movement.
Excellent condition.
SIZING:
Bust: 32 inches
Waistline: 30 inches
Neck Drop: 9.5 inches
Shoulder to Hem: 55 inches
PLEASE READ BEFORE PURCHASING: Please note the measurements. If you are unsure if the item will fit, take a similar item in your wardrobe, lay it flat and measure. Thanks!
HOW WE ME…