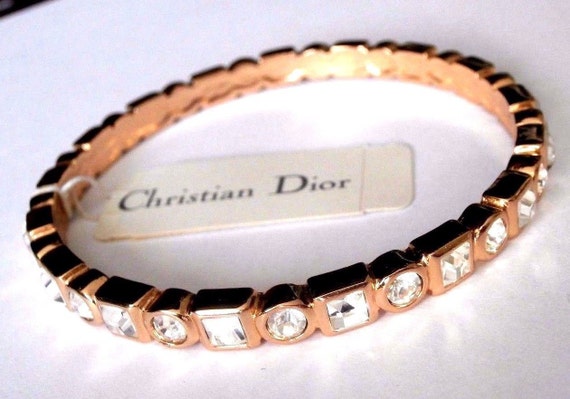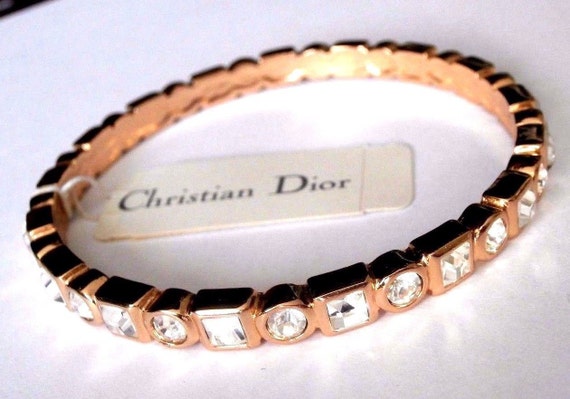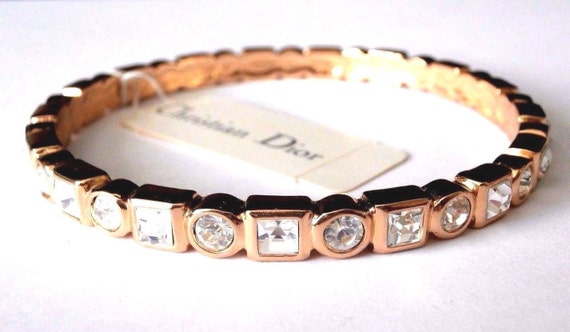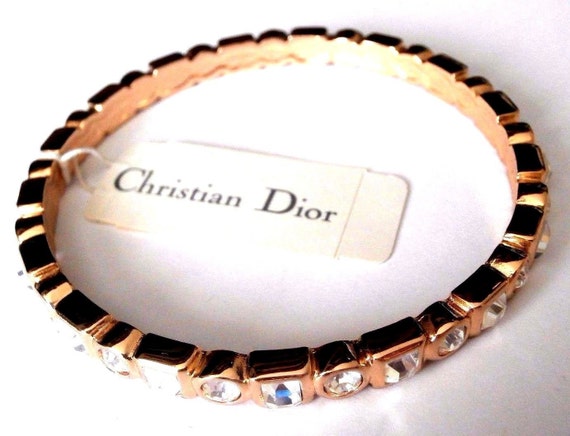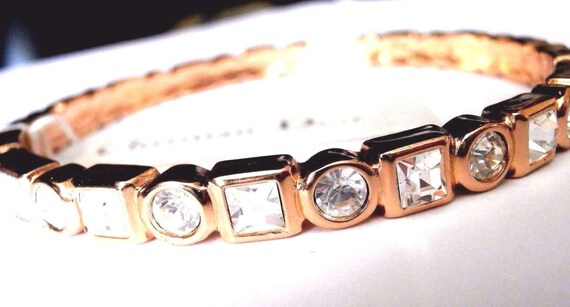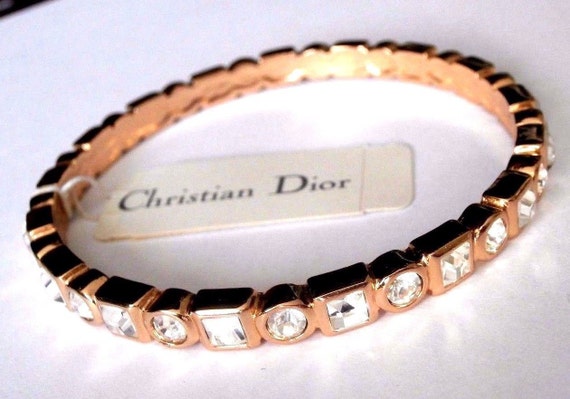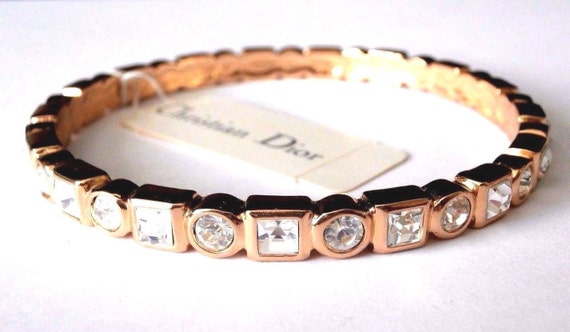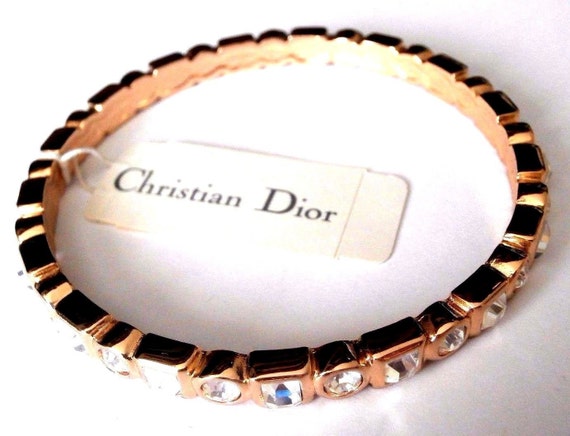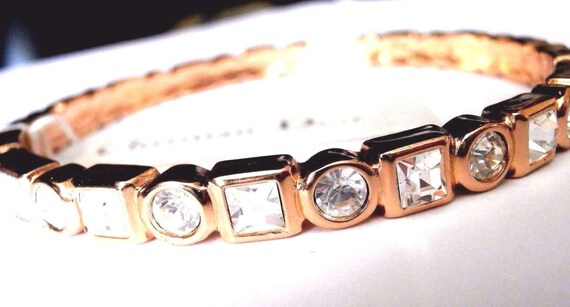 Christian Dior Signed Bangle Bracelet Gold Plated with Crystals
Beautiful Christian Dior bangle bracelet, Article # D12306, bezel set with full cut Swarovski crystals in gold plated setting.
Bracelet is brand new, mint condition and comes with Christian Dior tags. It is 1/4" wide, inside measurement is approximately 8 inches and is stamped with the Dior logo, your assurance of Authenticity and excellence. It weighs 32 grams.
PLEASE NOTE: All my Christian Dior jewelry has been discontinued in the 1980's and earlier. It is no longer available in stores but it is brand NEW merchandise fr…