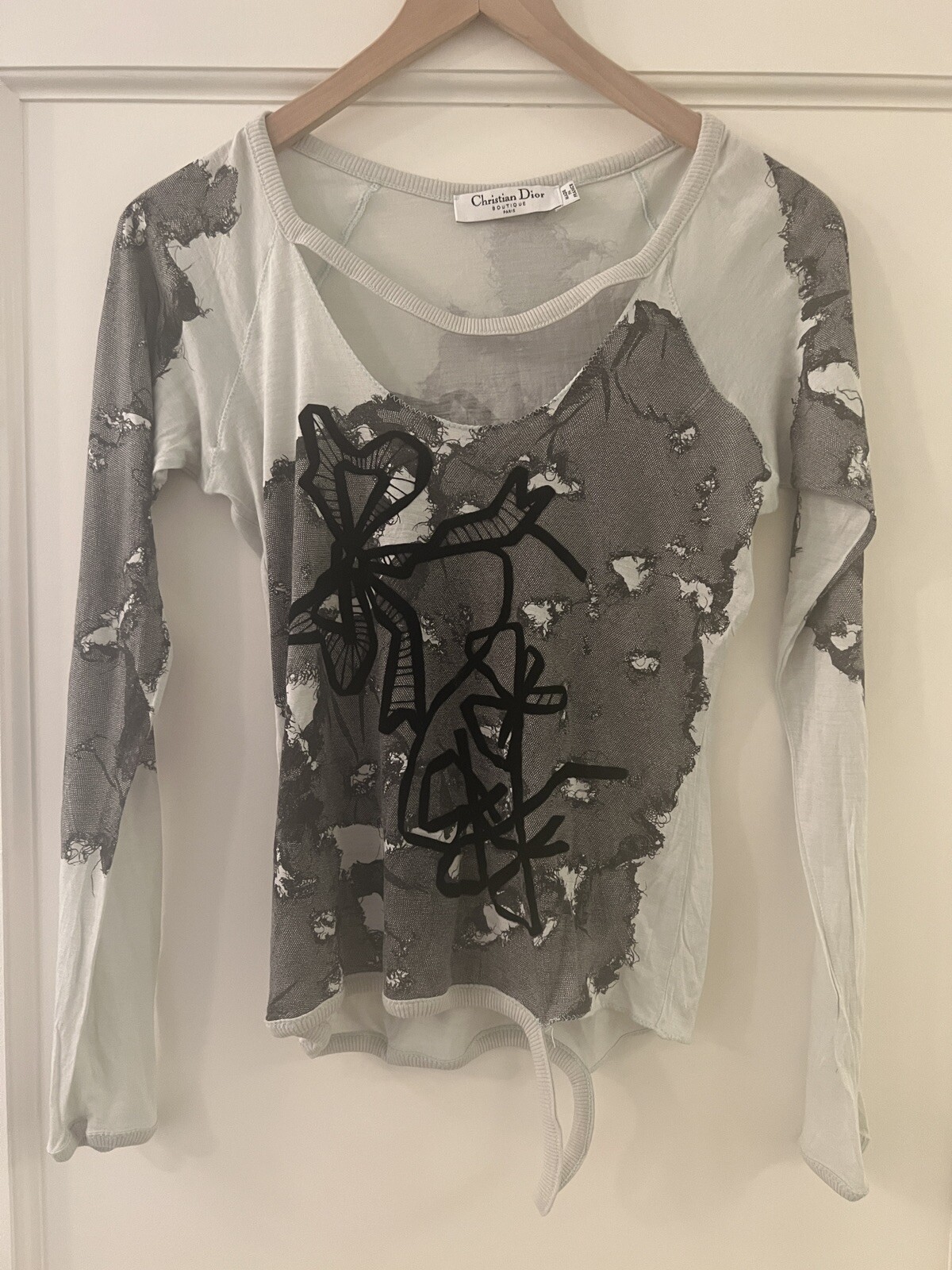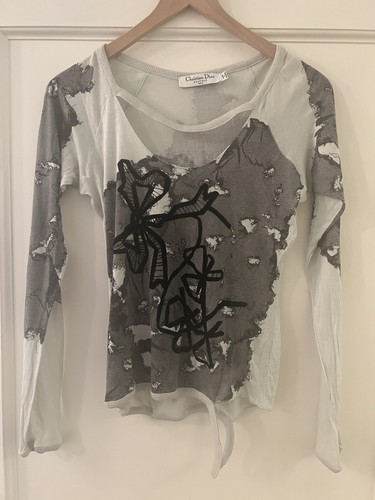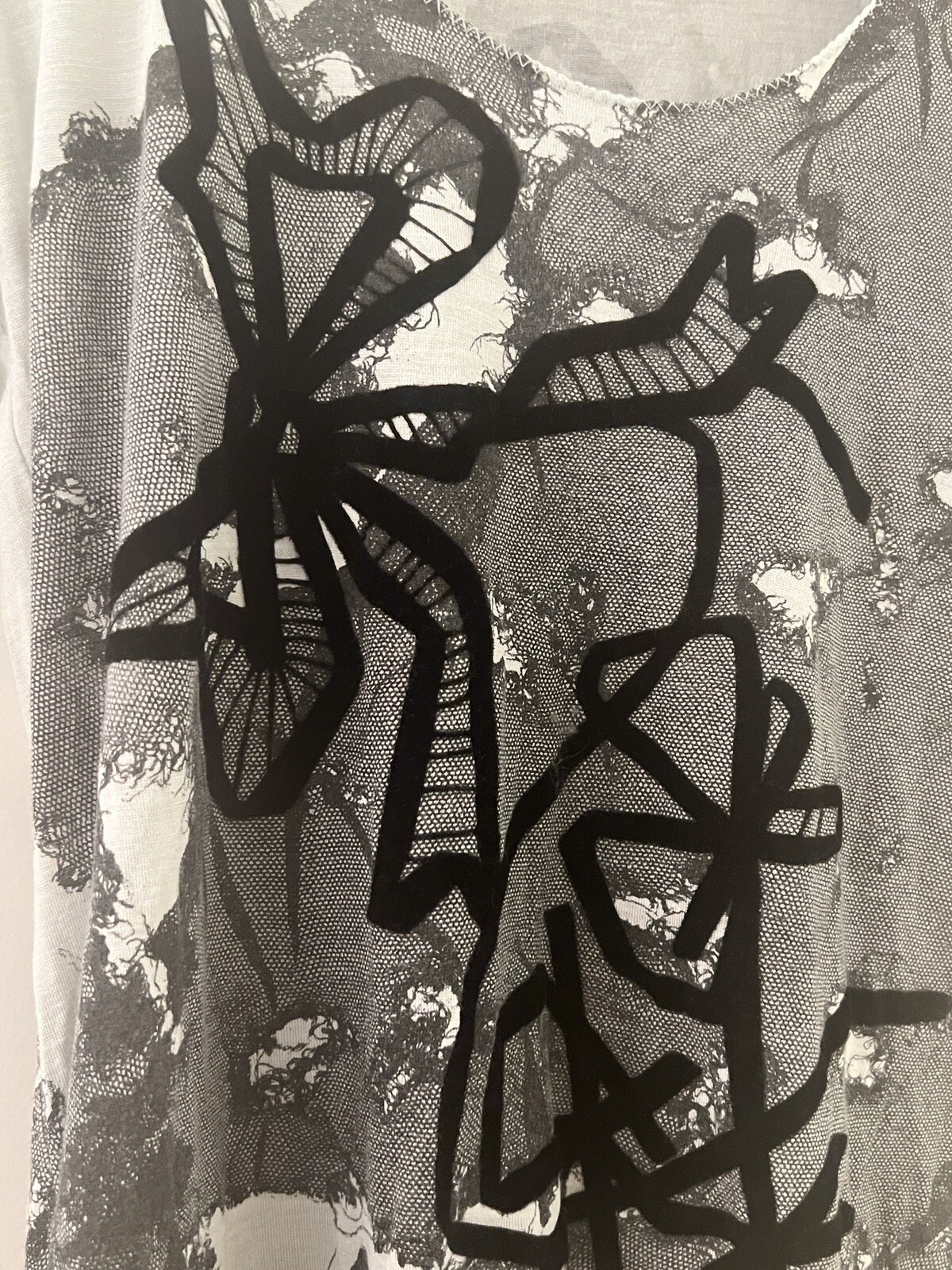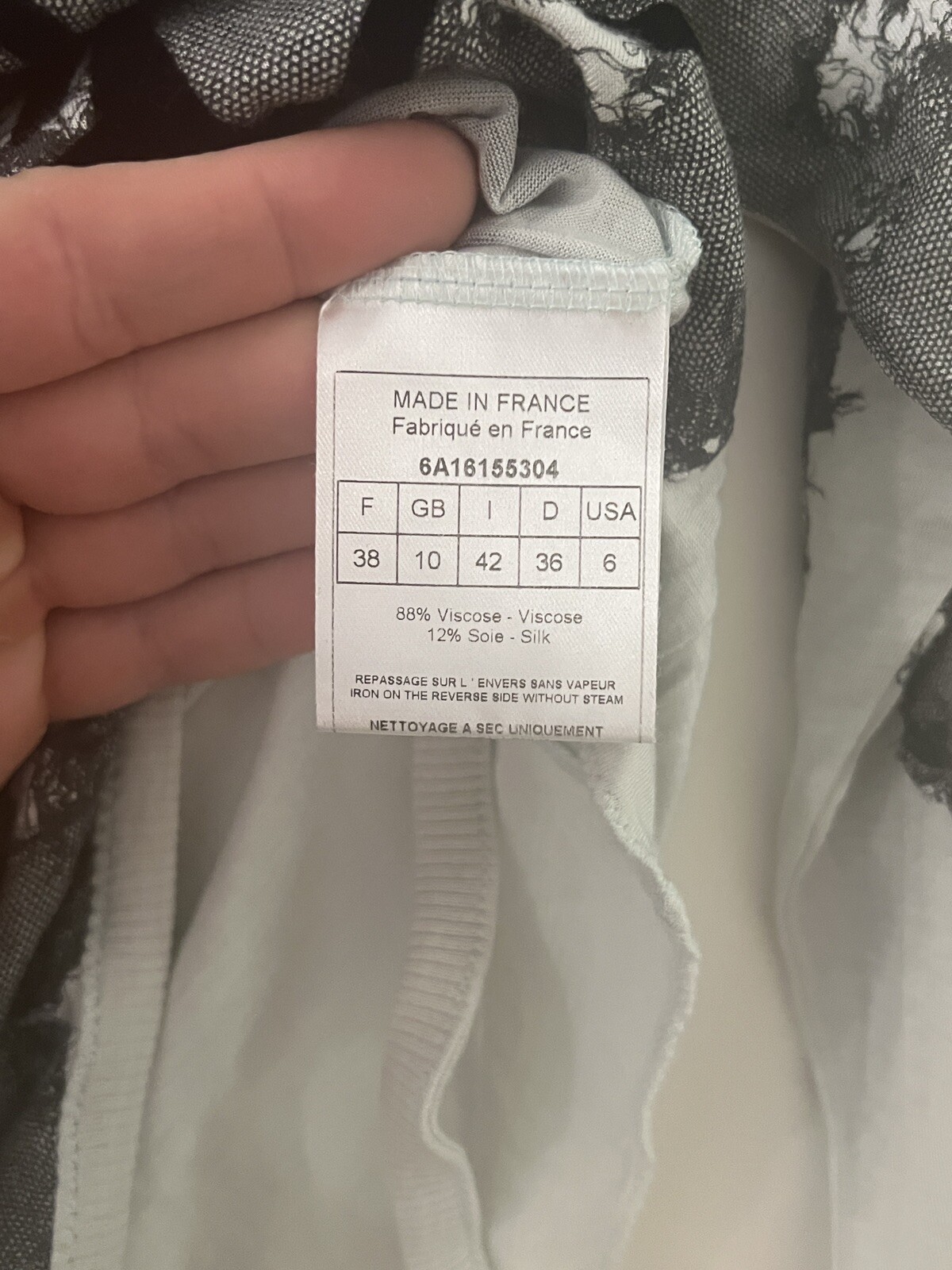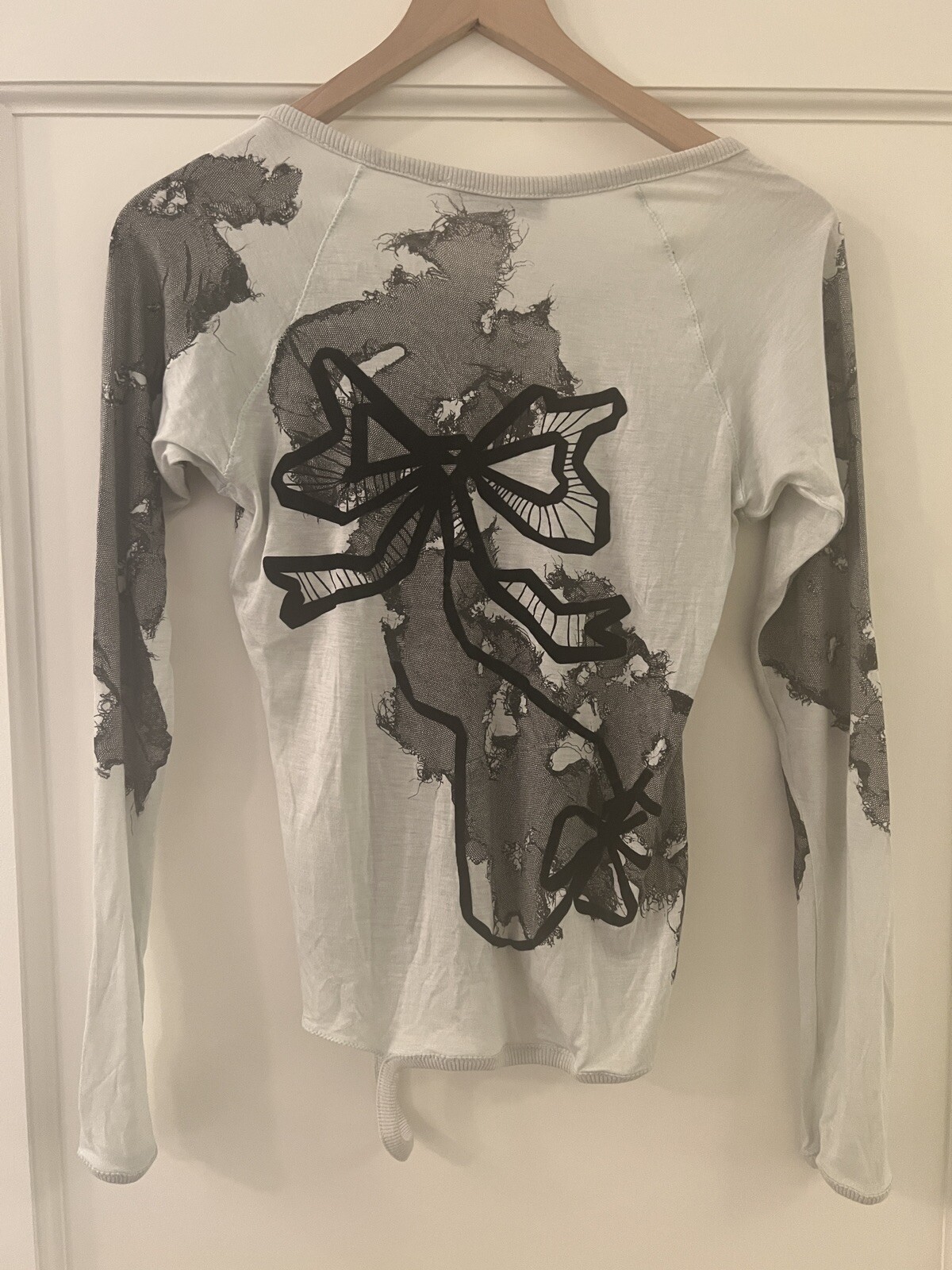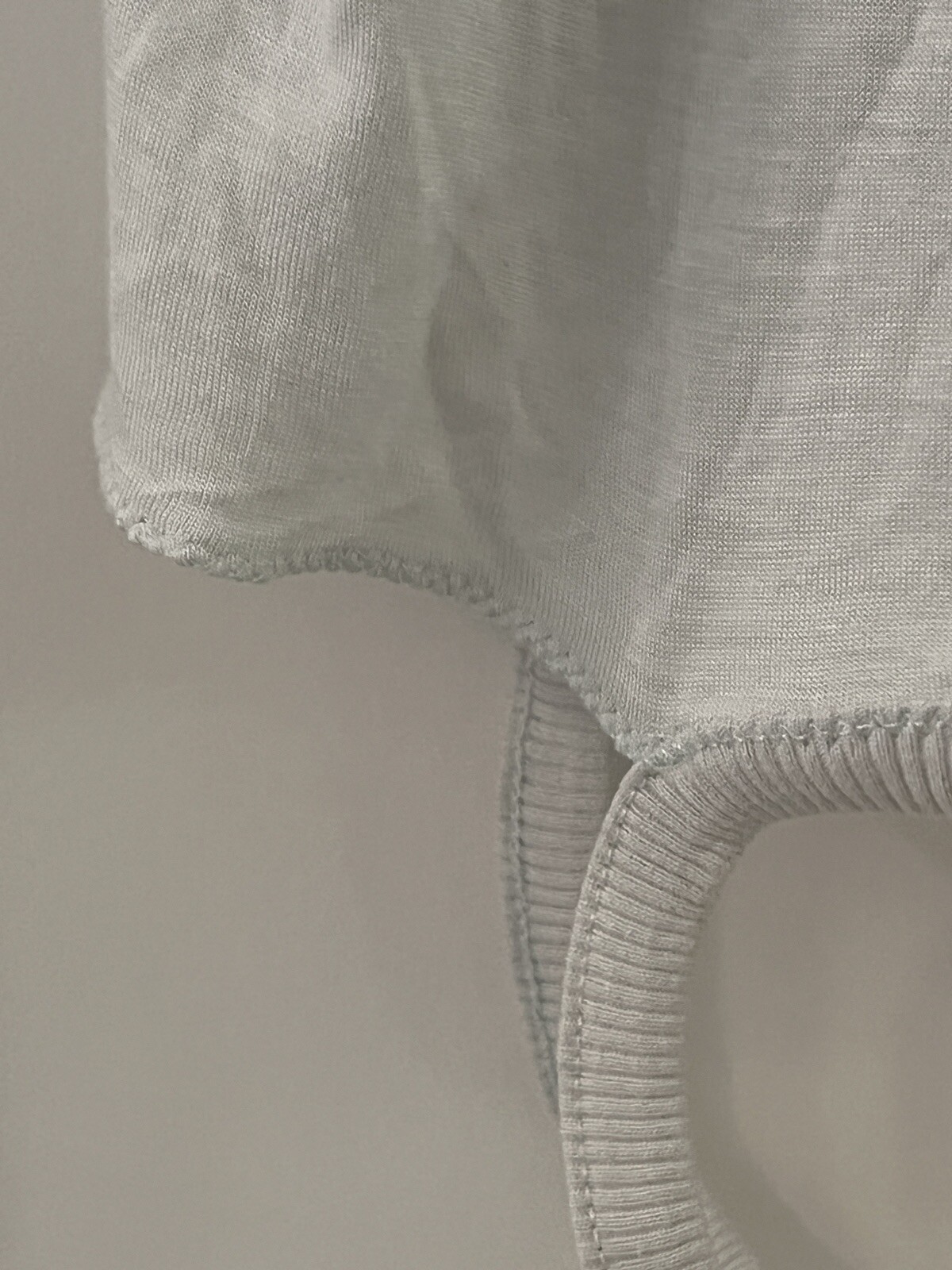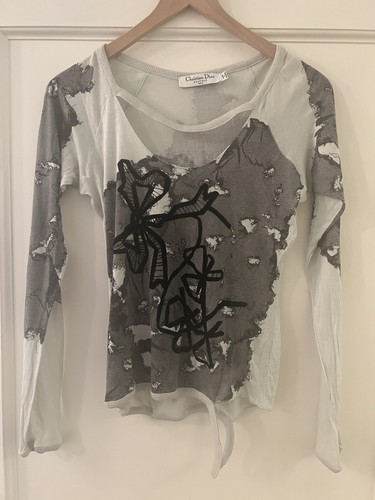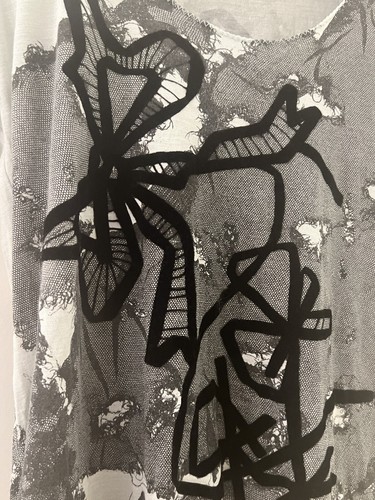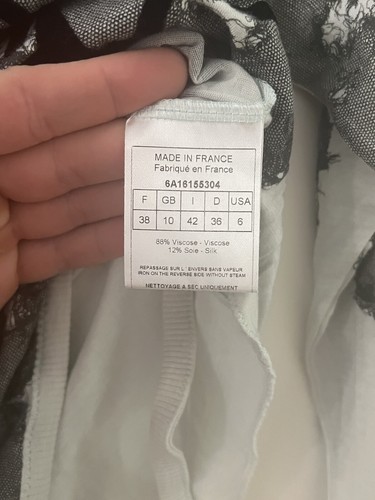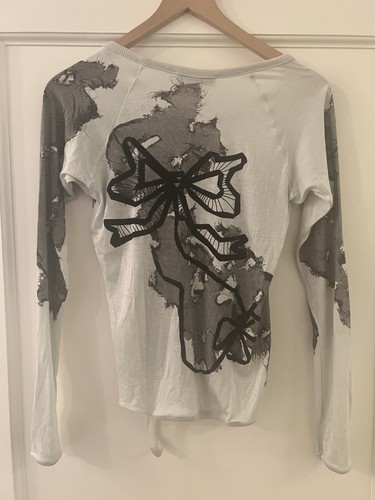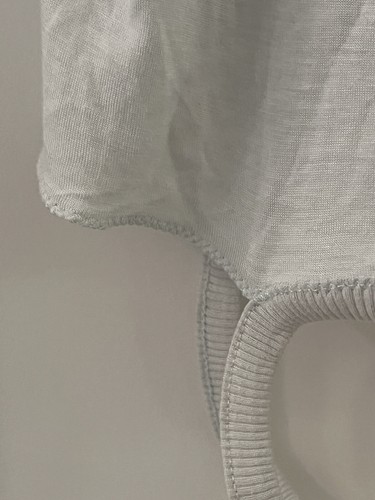 Christian Dior by John Galliano Vintage Top Blouse Size 6 FR38 early 2000's Y2K.
In very good lightly worn condition. I am not noticing any visible defects on this item.
Made from 88%viscose 12% silk jersey with an engineered appliqué and print. The top's color is somewhat very faint light minty grey.
The fit is somewhat fitted/ shaped.