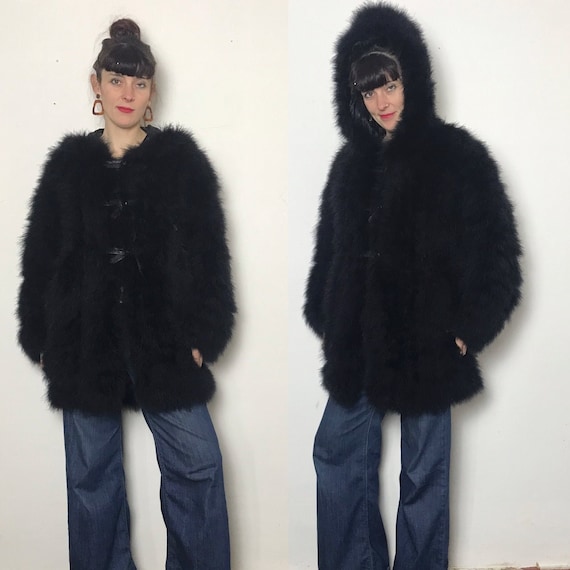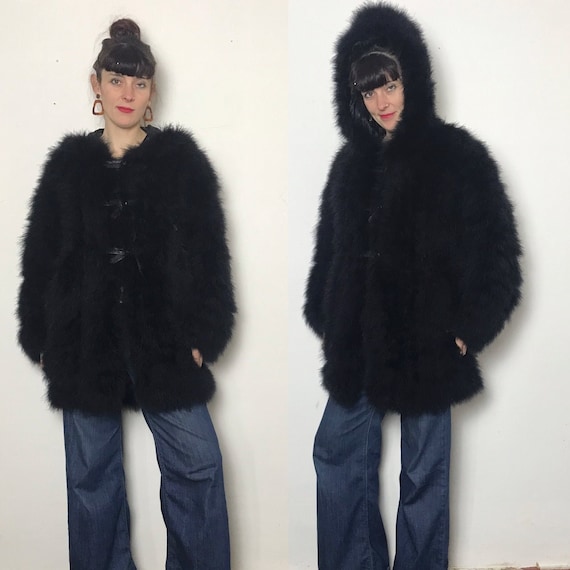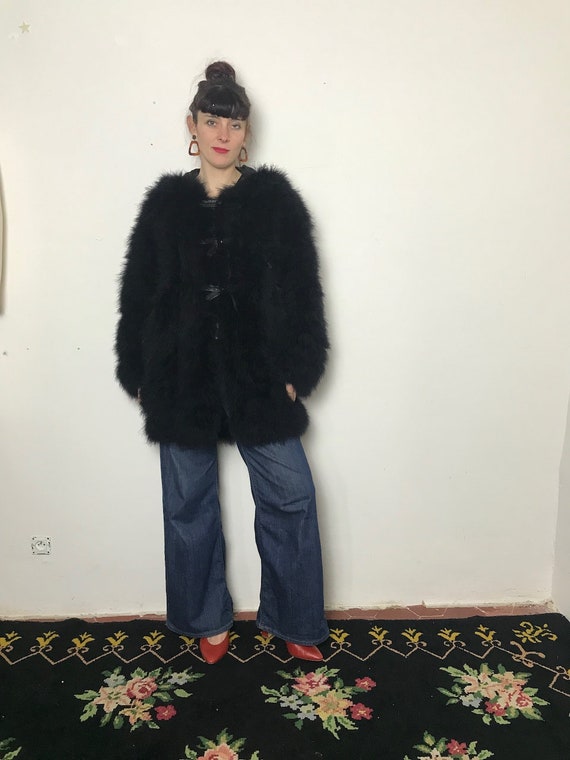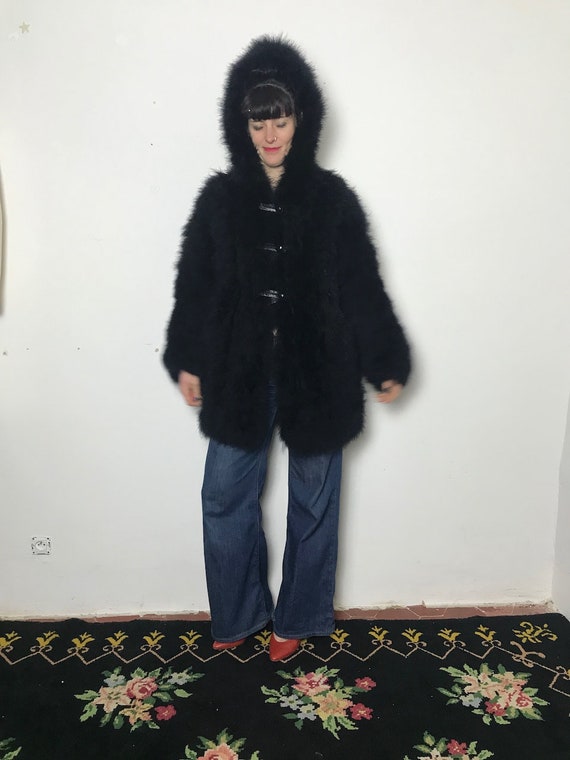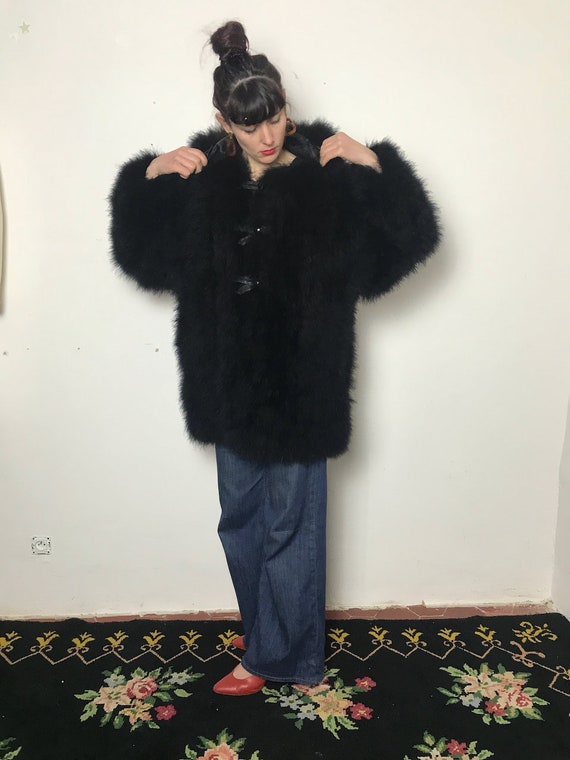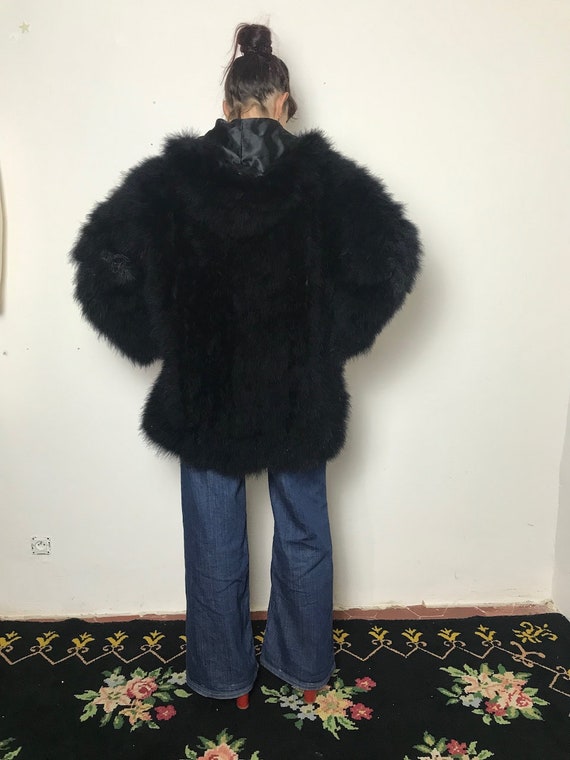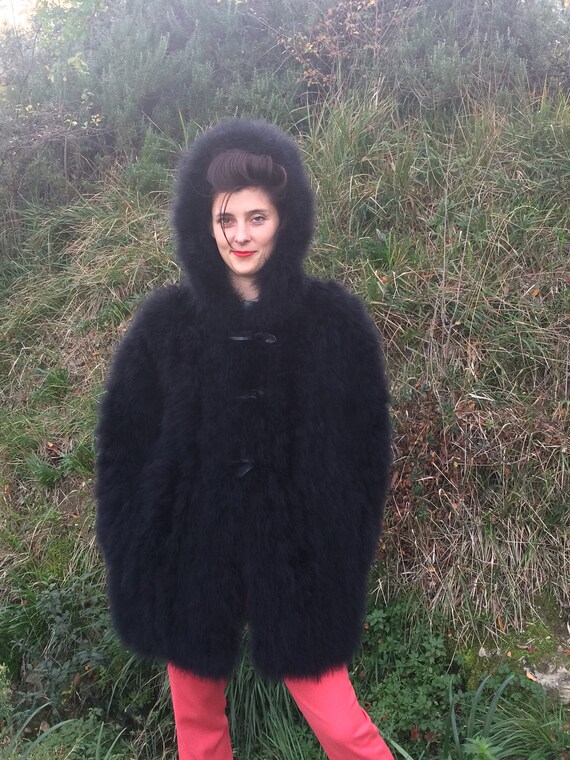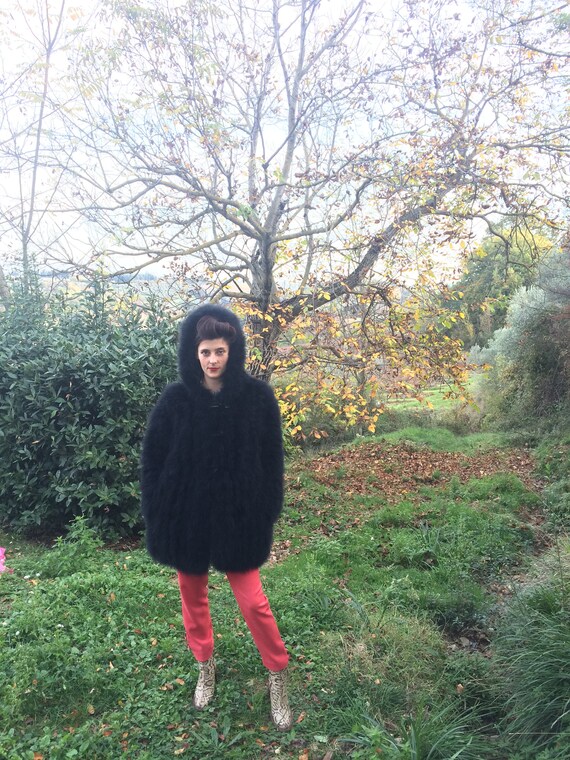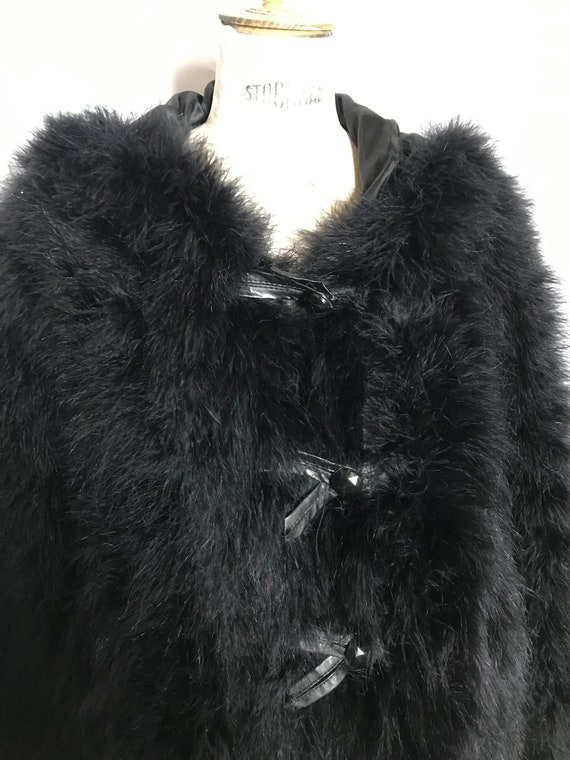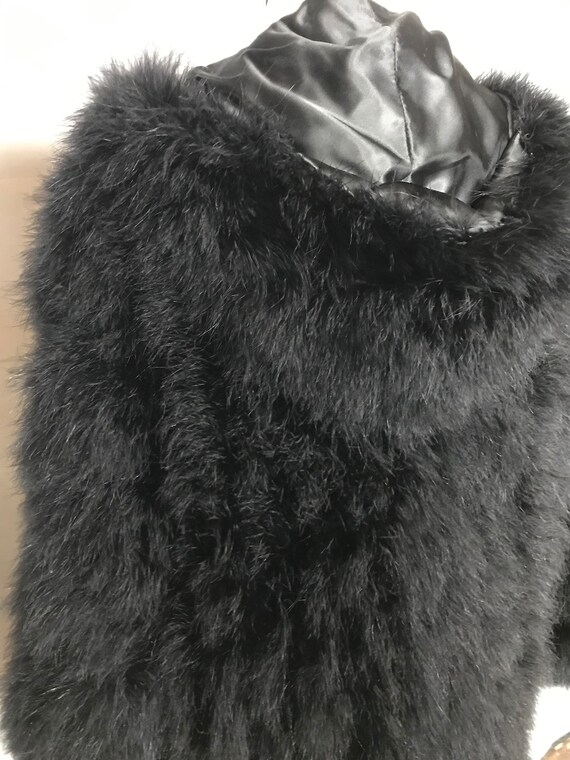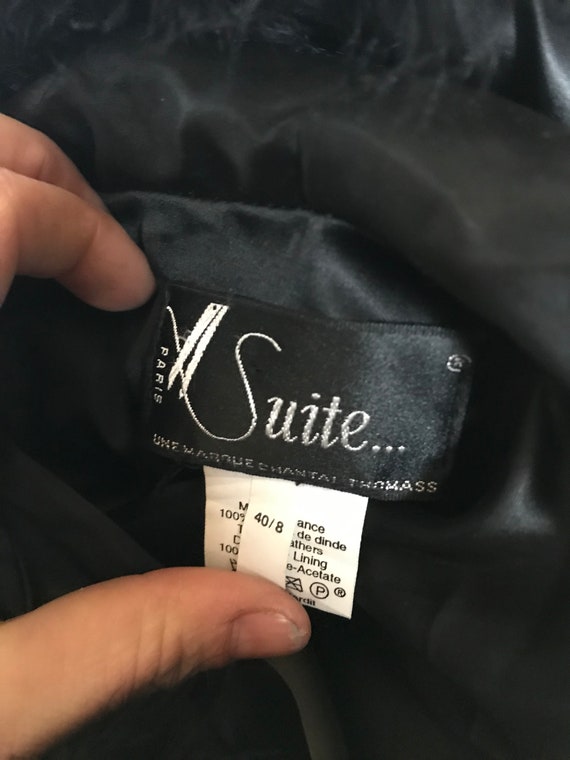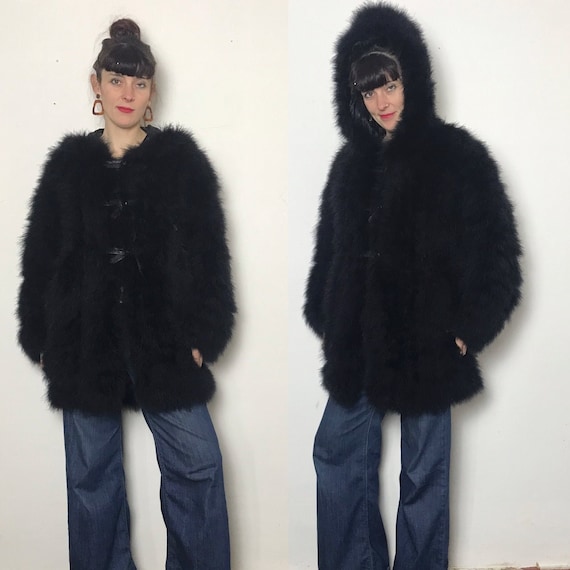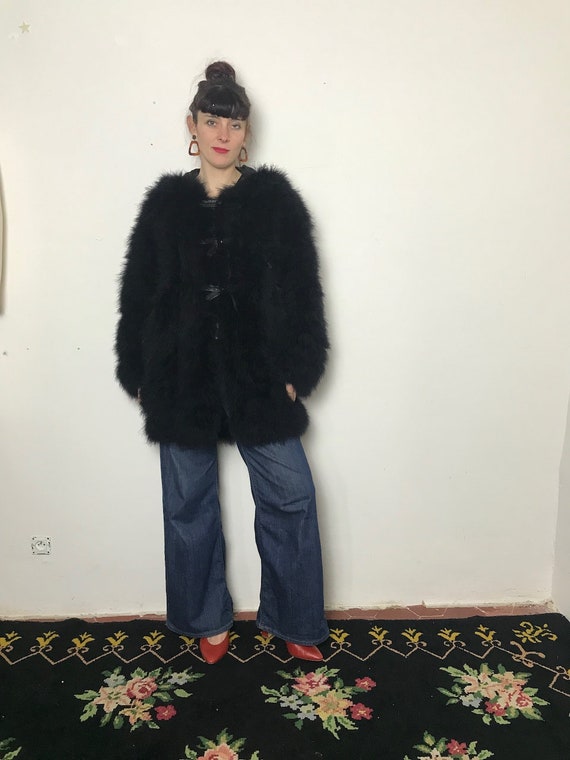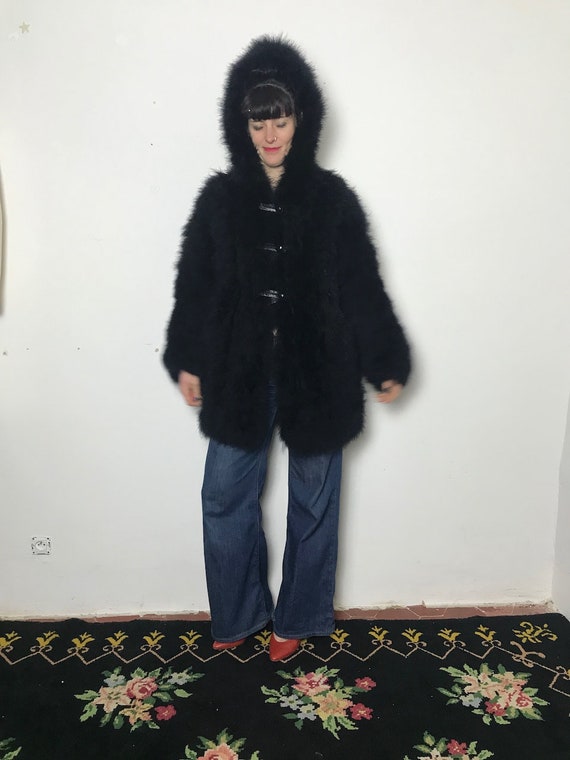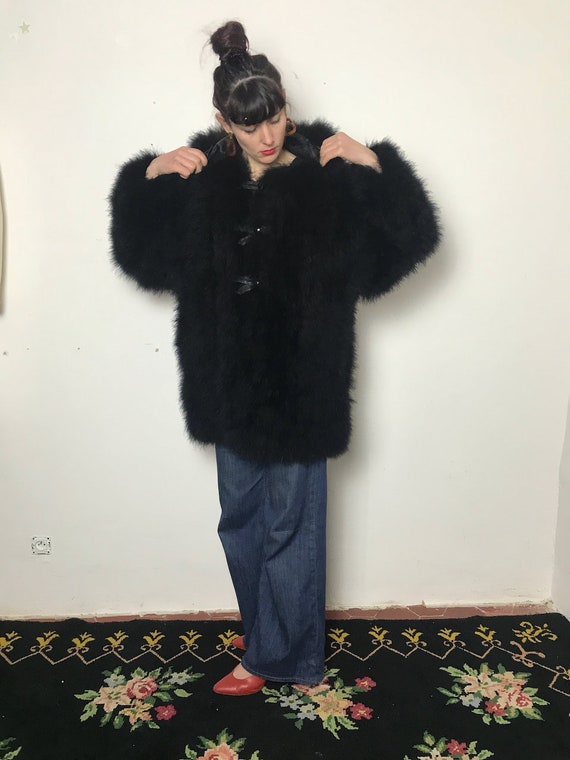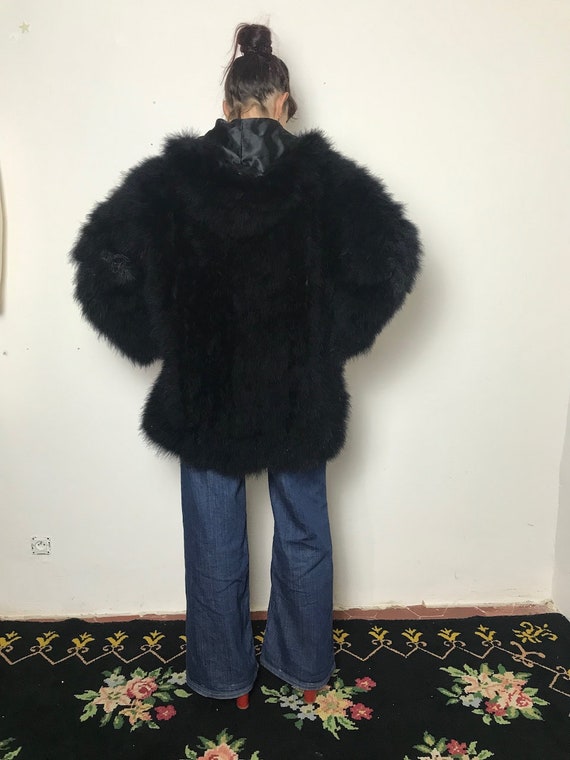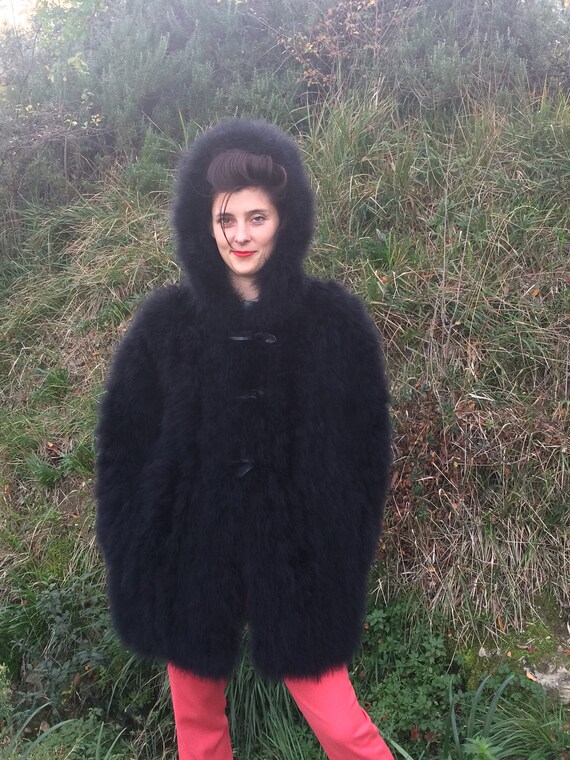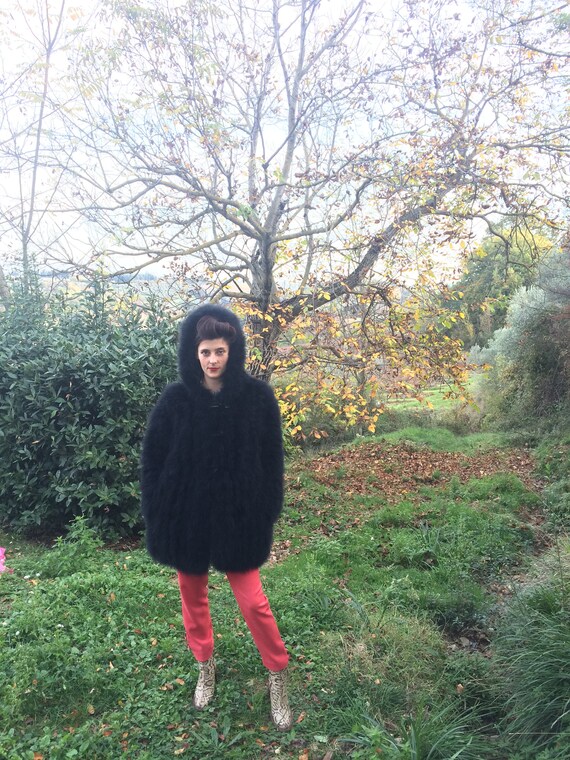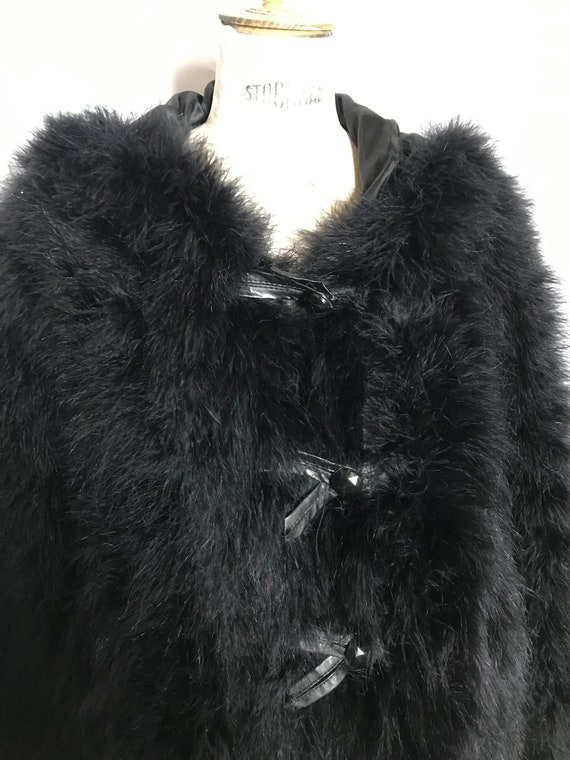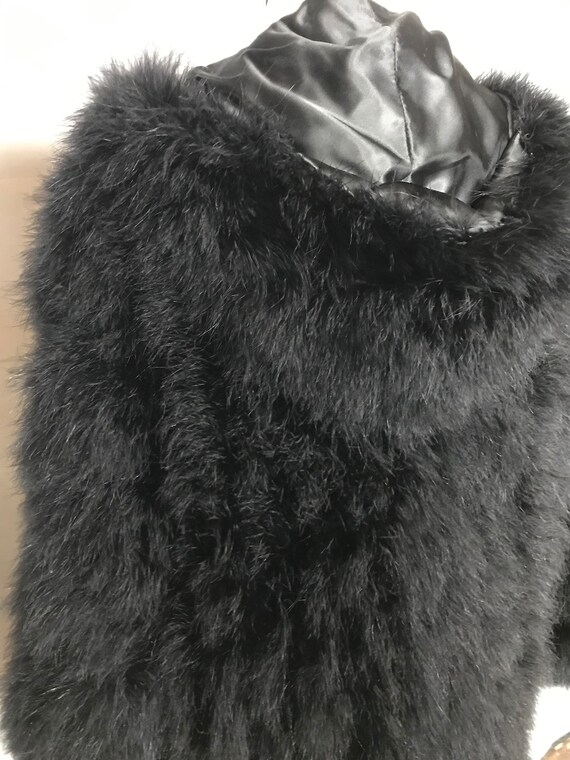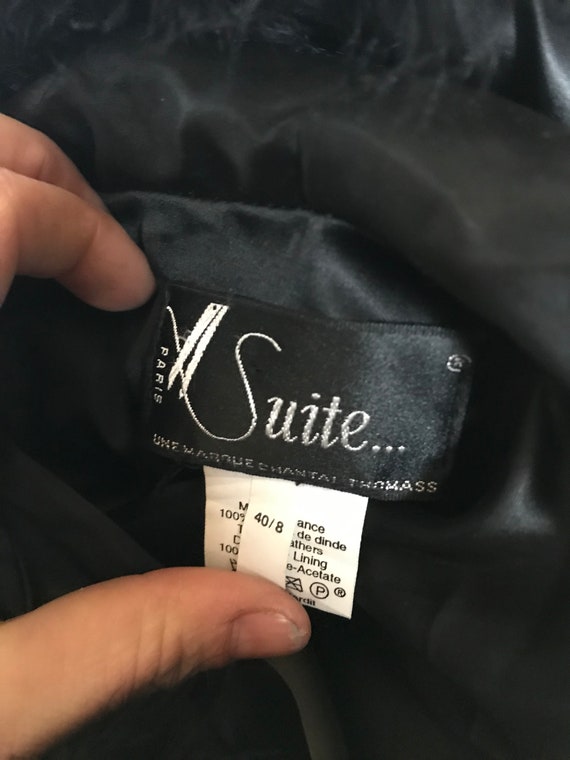 Flashy and fabulous Marabou coat by Chantal Thomass. Part of her "Suite" line from Paris, this is a super fluffy feather coat made from turkey feather, in excellent condition; Closes with duffel coat type buttons down the front, long sleeves, hood.
Warm and glamorous, perfect for the winter season! Very light but fluffy feather take up room making it look wide. Very comfortable on. Made in France. Fully lined.
Please excuse the rather poor quality photos. I have also seen this coat in pale blue which is really nie as well. Bear in mind it is made of feather so it is a delicate piece.
Loos…