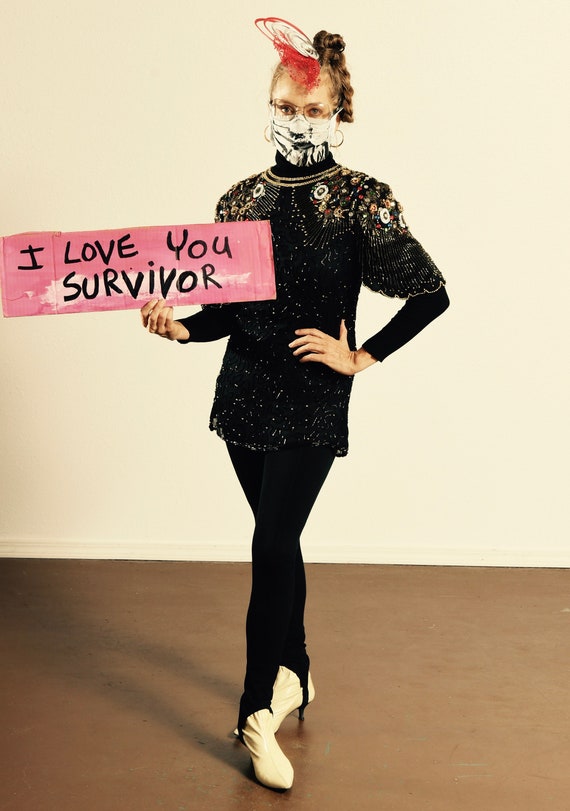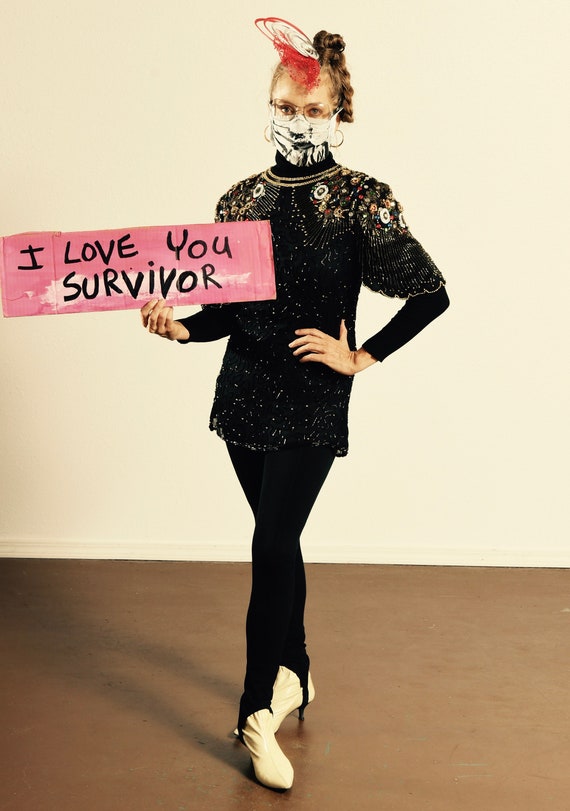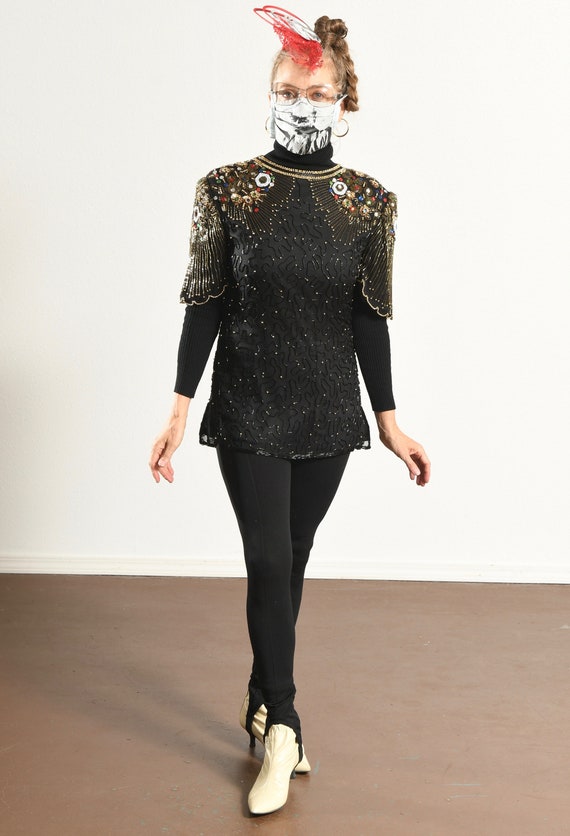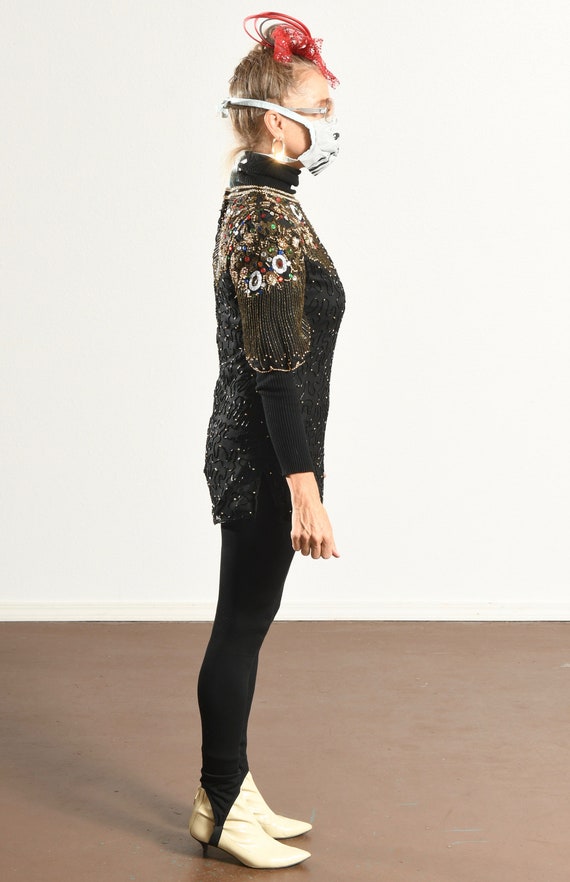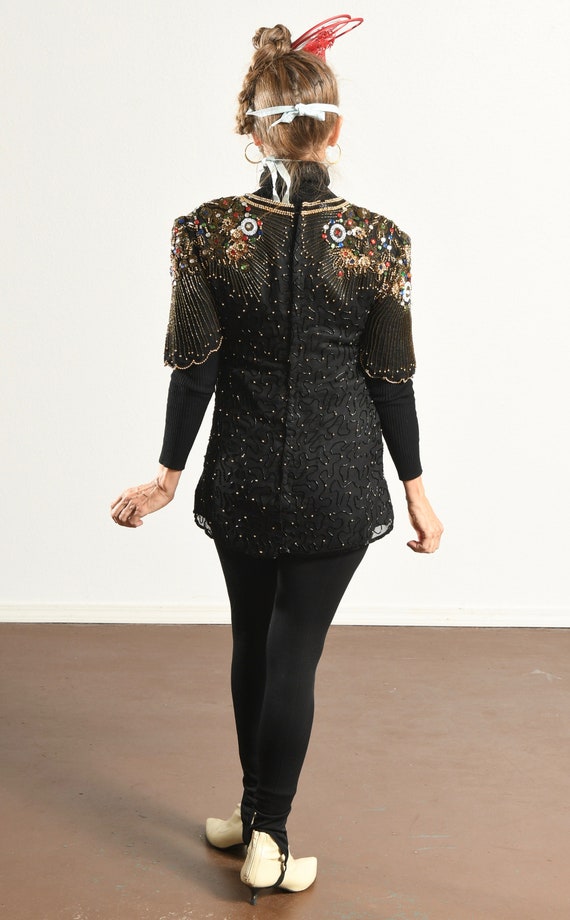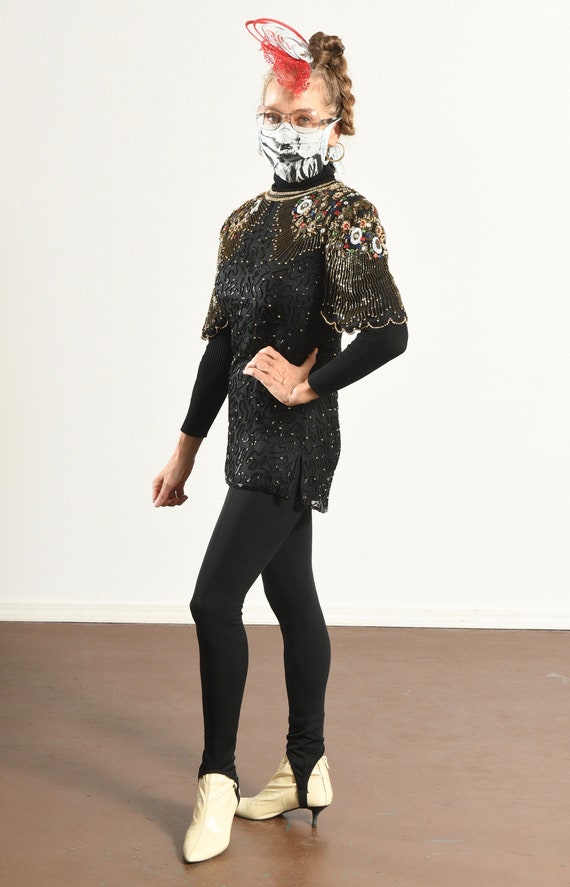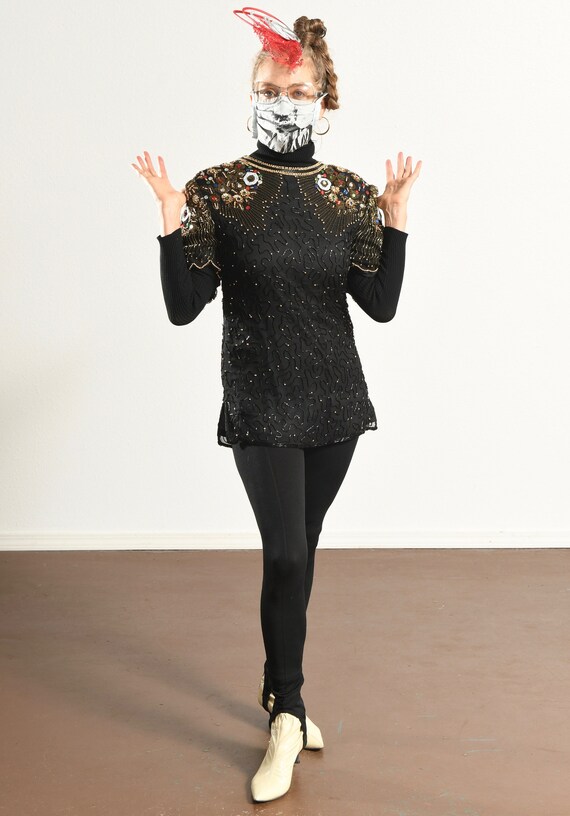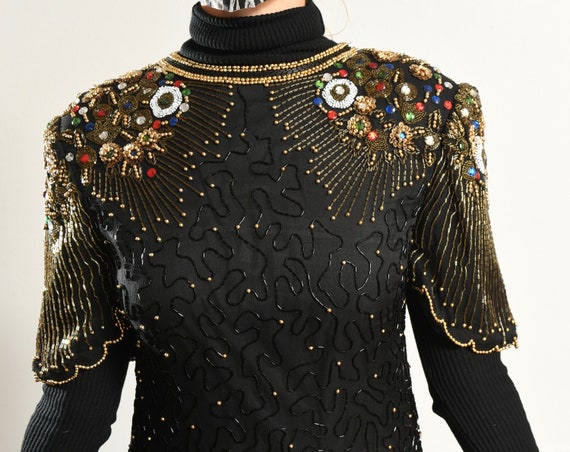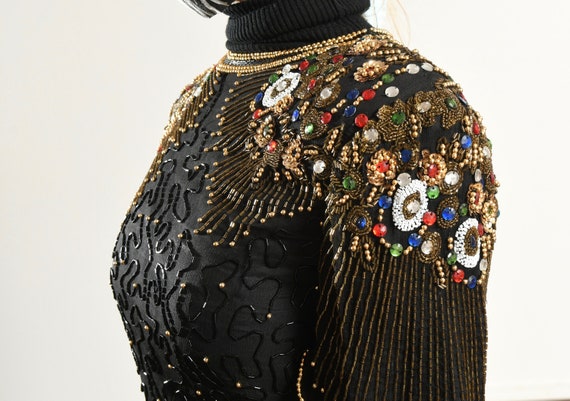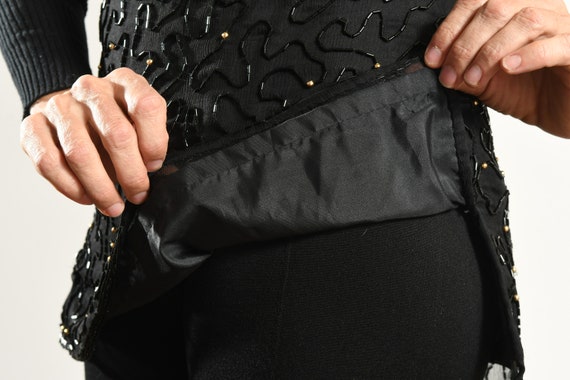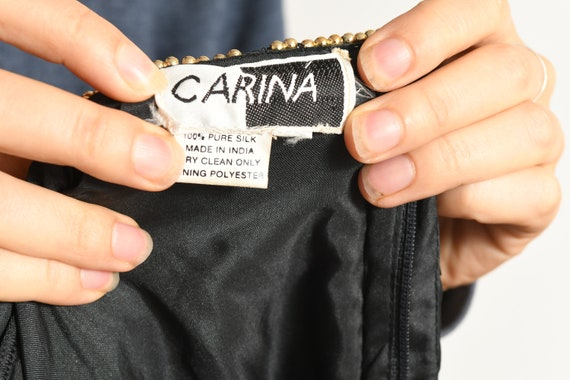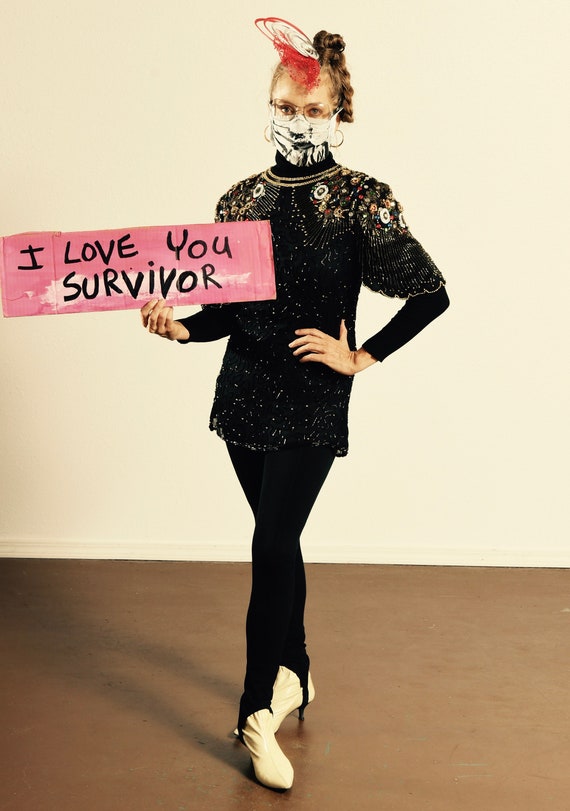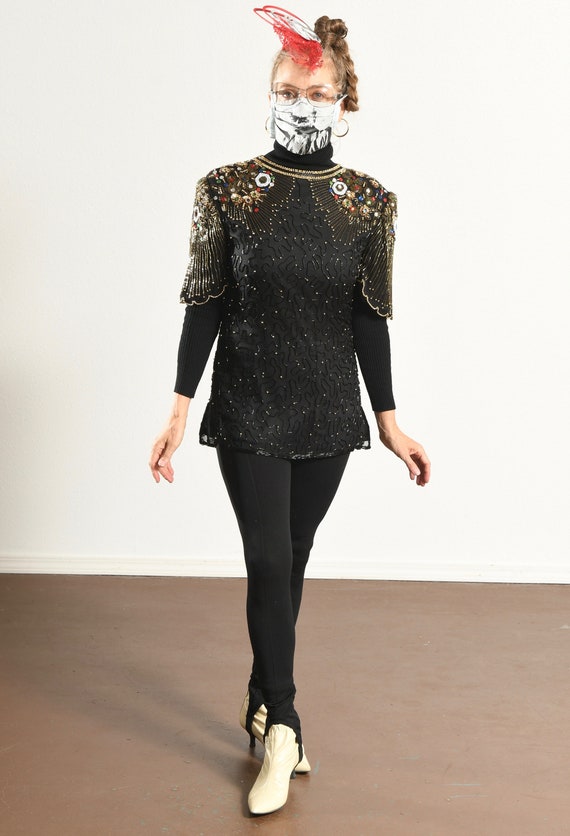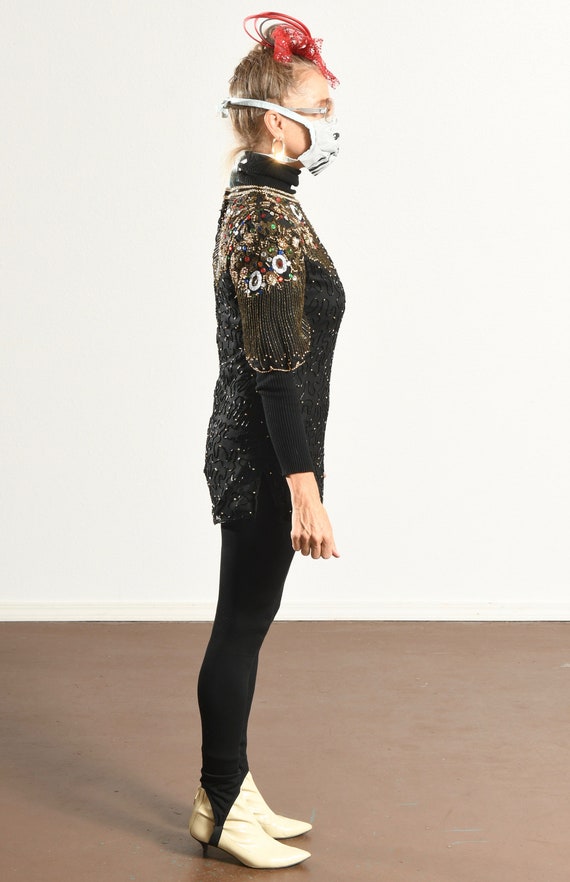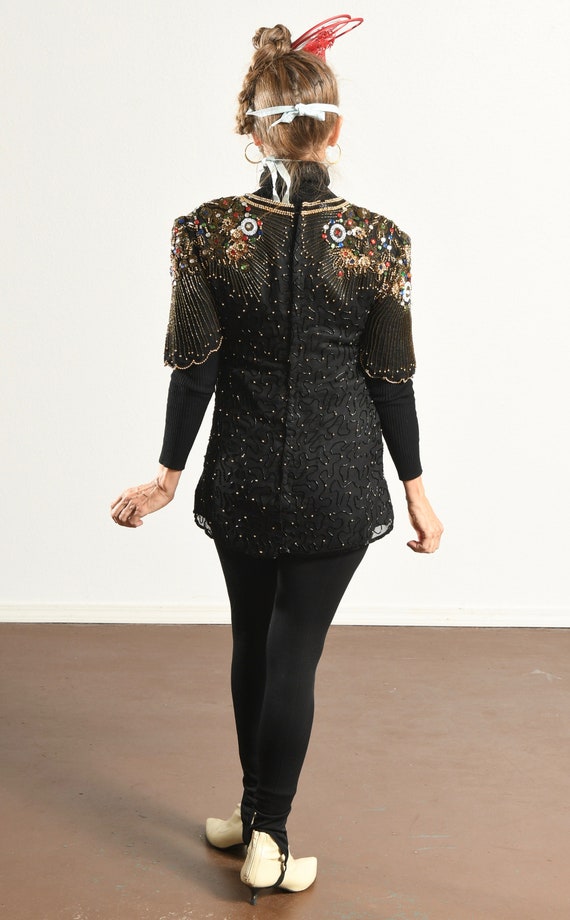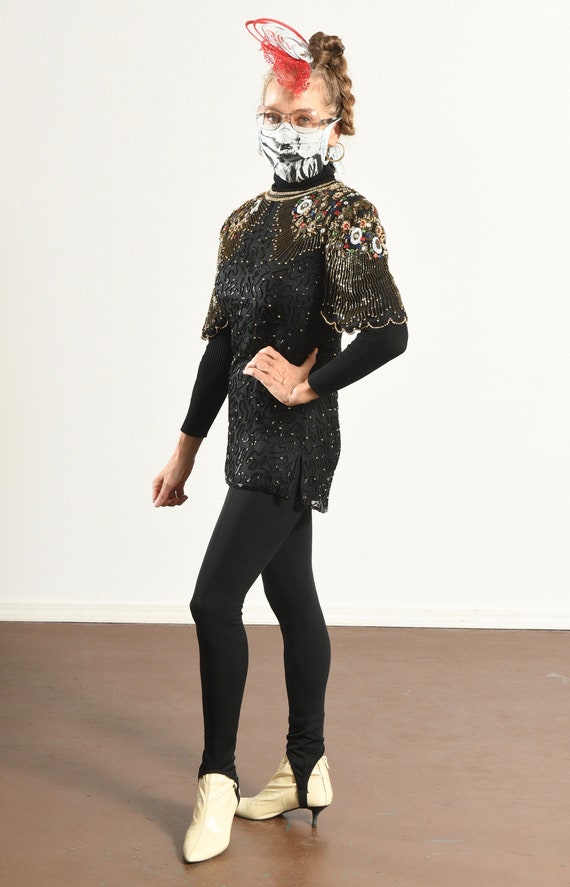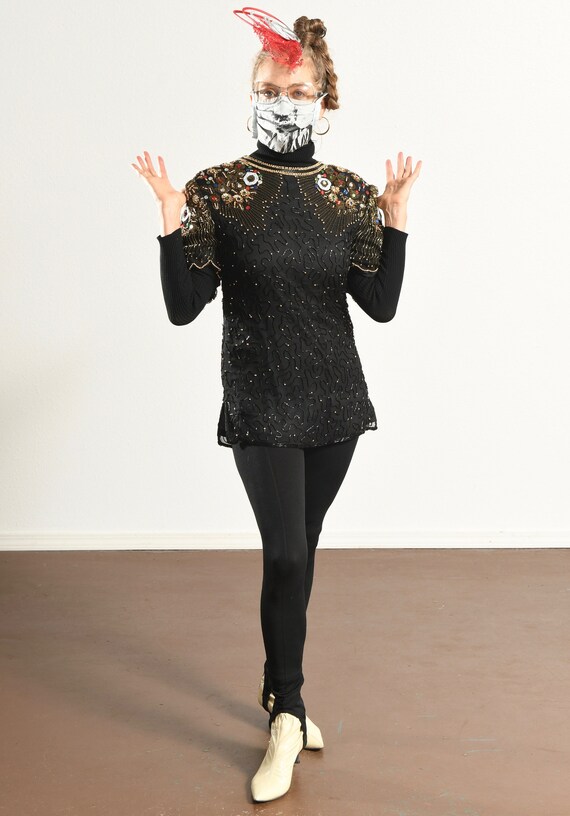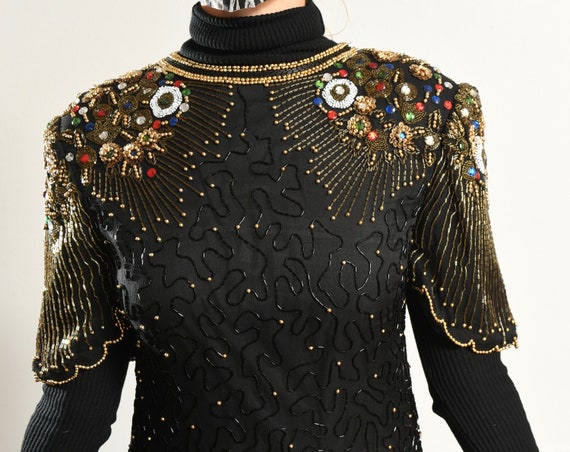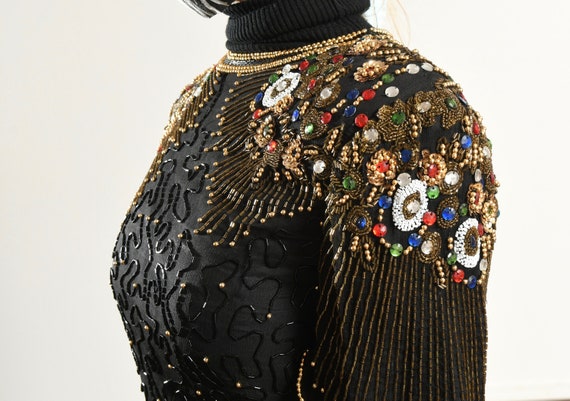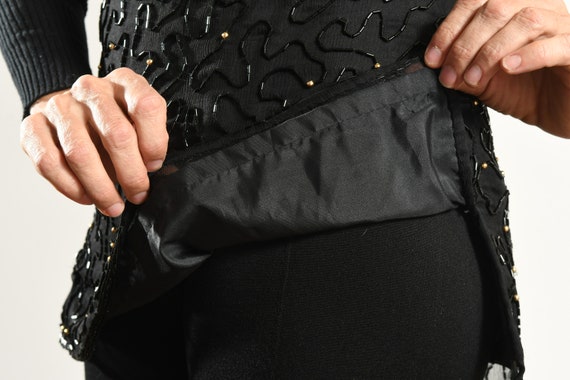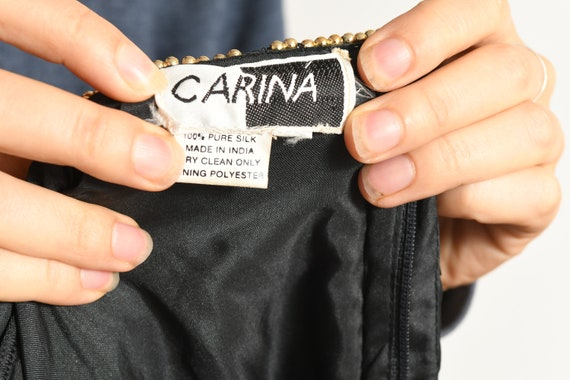 Carina/ 80's Silk Beaded Top/ 80's sequin Top/ Gold Sequin Top/ Vintage Black Sequin Top/ Holiday Sequin Top/ Size S-M
Super chic and stylish bead and sequin top by Carina.
Silk shell made in India!
In excellent condition.
Zippers up the back.
Shoulder pads.
Scallop sleeve hem line.
Slight side slits.
I love how long this top is and how it can be worn over leggins!
Very sleek!
Body is black bead.
The shoulder sleeve bead/sequin sequencing is just spectacular.
Like fireworks exploding.
Model is 5'4" and a size 4 for scale.
Please see exact measurements below.
Shoulder to should…