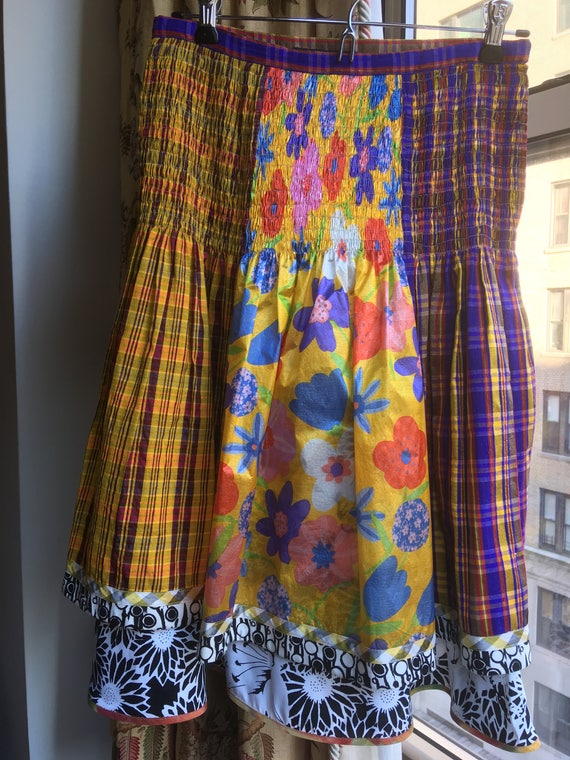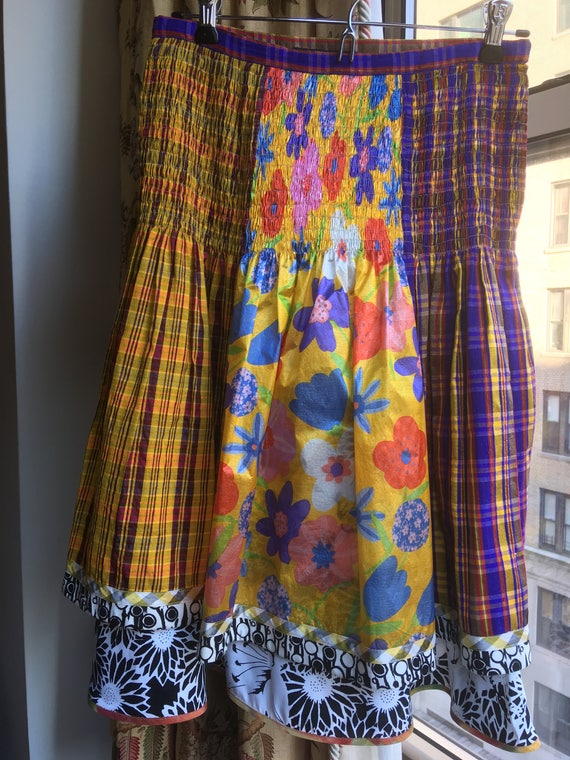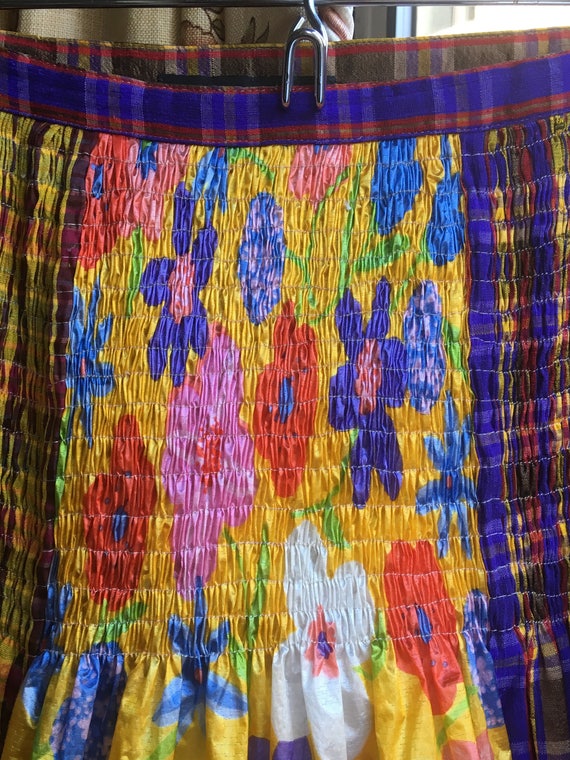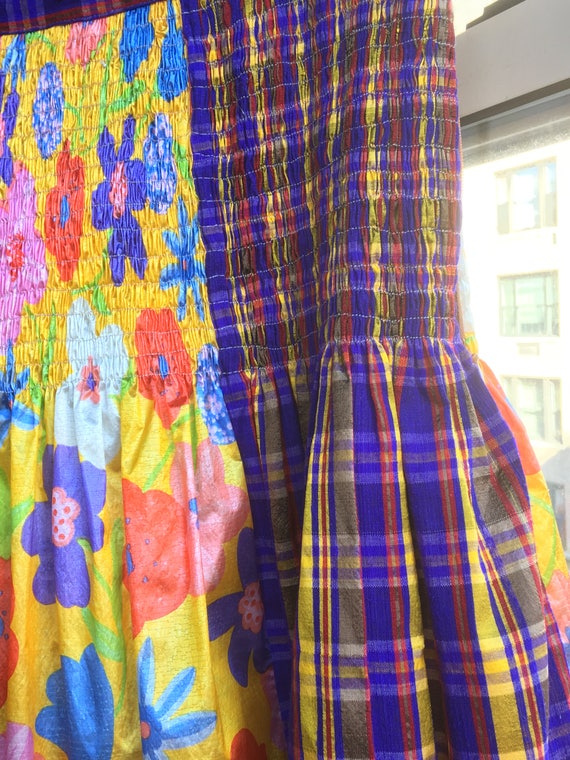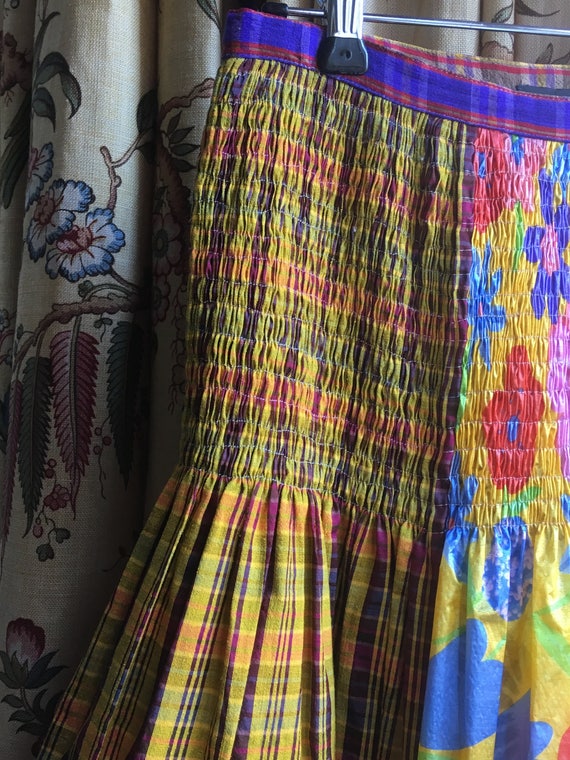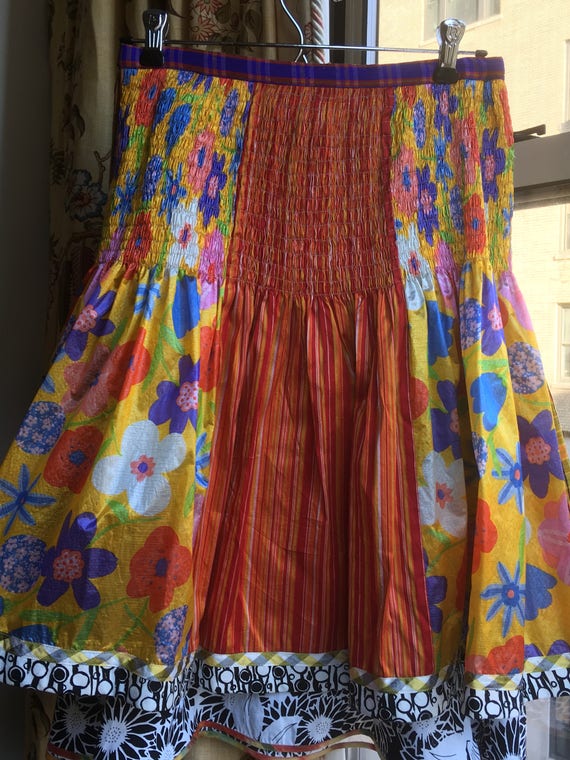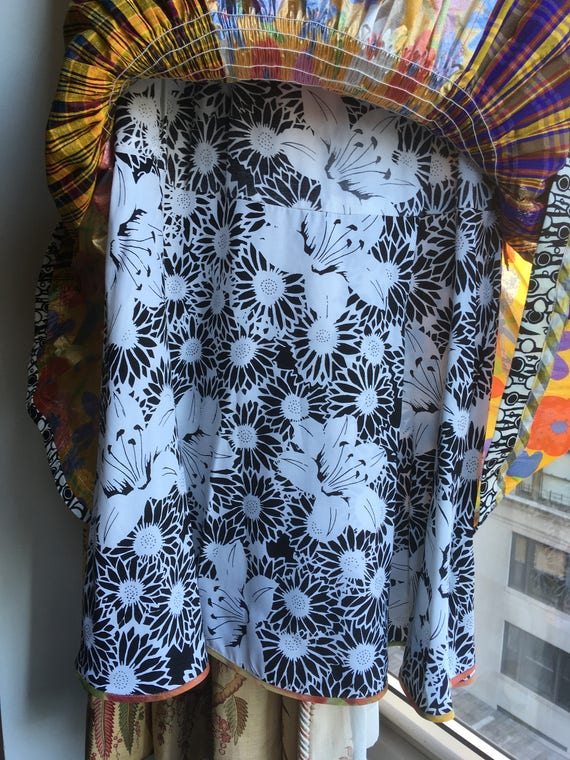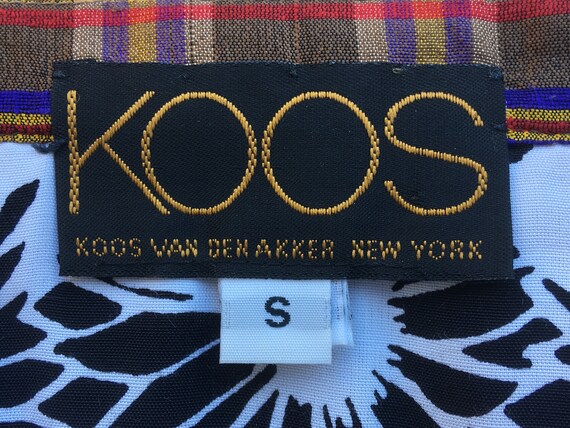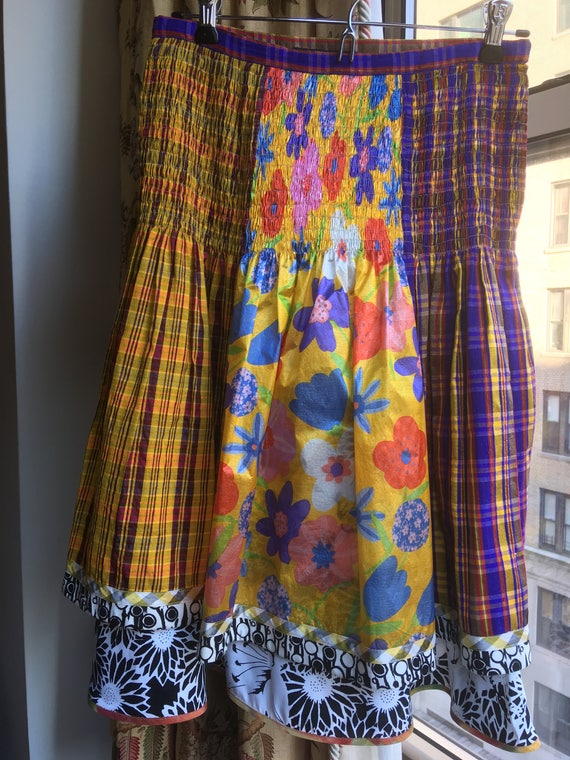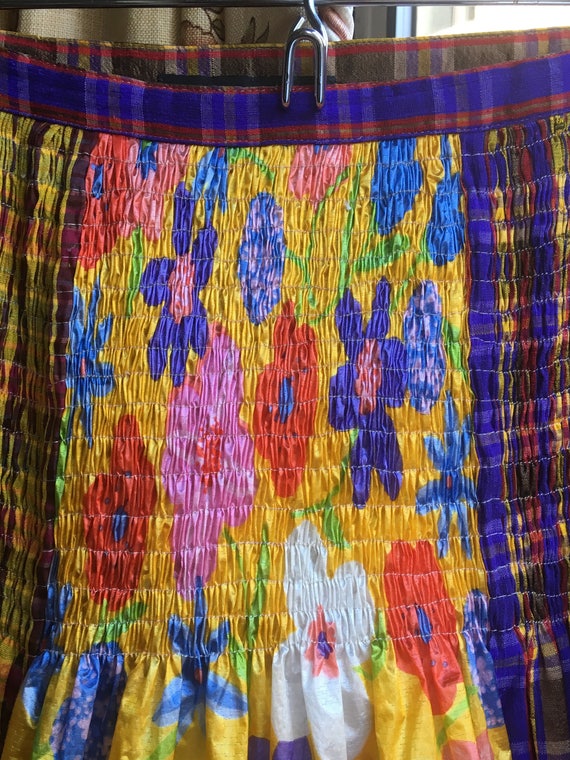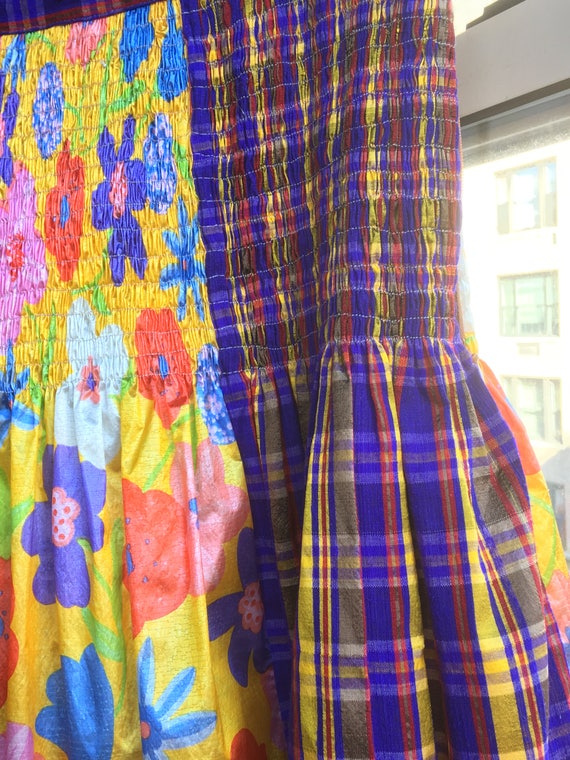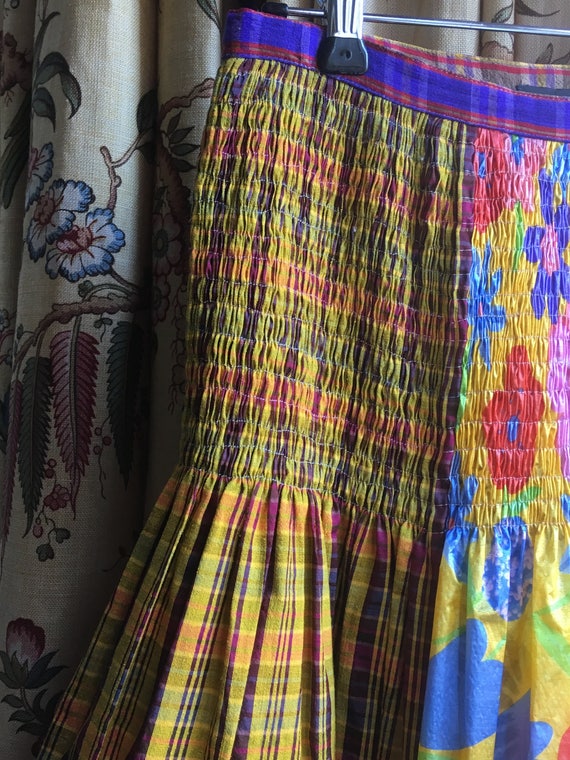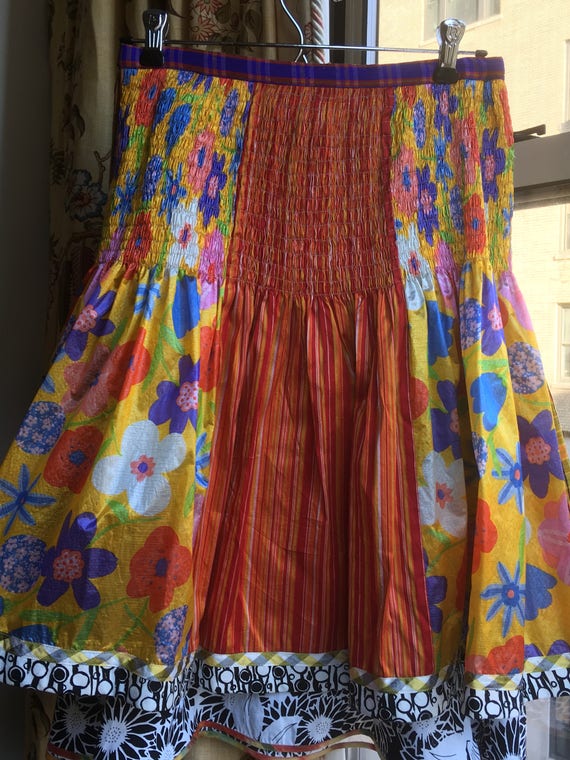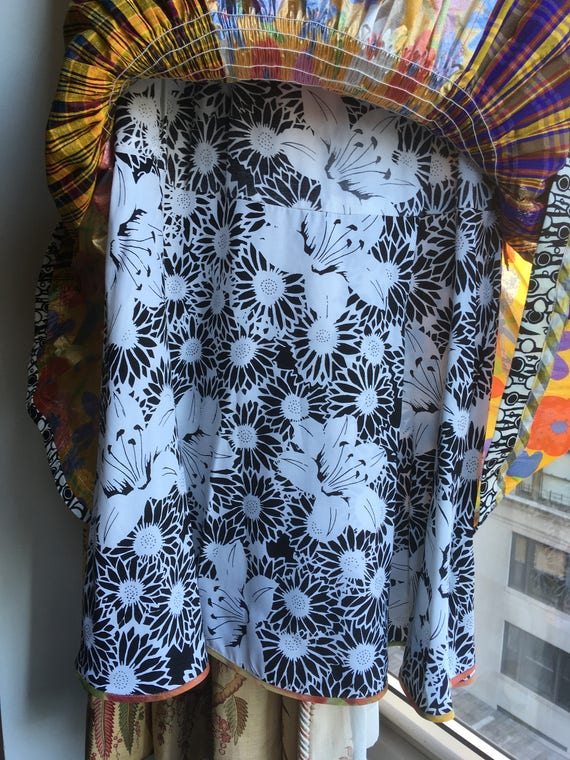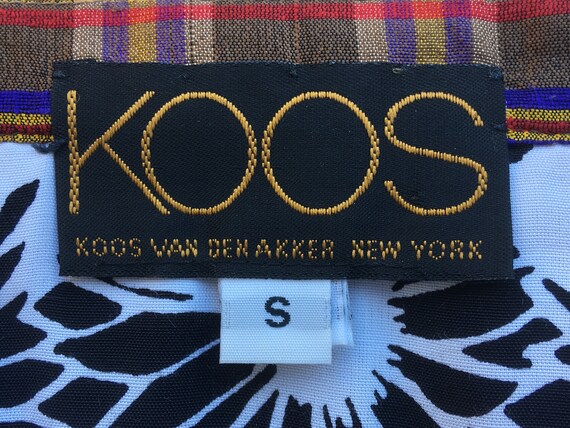 Very special vintage Koos Van Den Akken skirt suitable for the most dressy party. Or, wear with boots and a jean jacket. It will go wherever your imagination takes you!
Smocked, pieced yoke with a loose skirt and a contrasting underskirt. Both layers trimmed with contrasting bias tape. As with all Koos pieces, one of a kind and a work of art.
Size marked small. Waist 26", hip 35-36", length of the top skirt 21.5", underskirt 24".
Gorgeous fabric combinations, Koos' signature. Note how many different fabrics and colorways are used and how well they come together.
Floral material us…