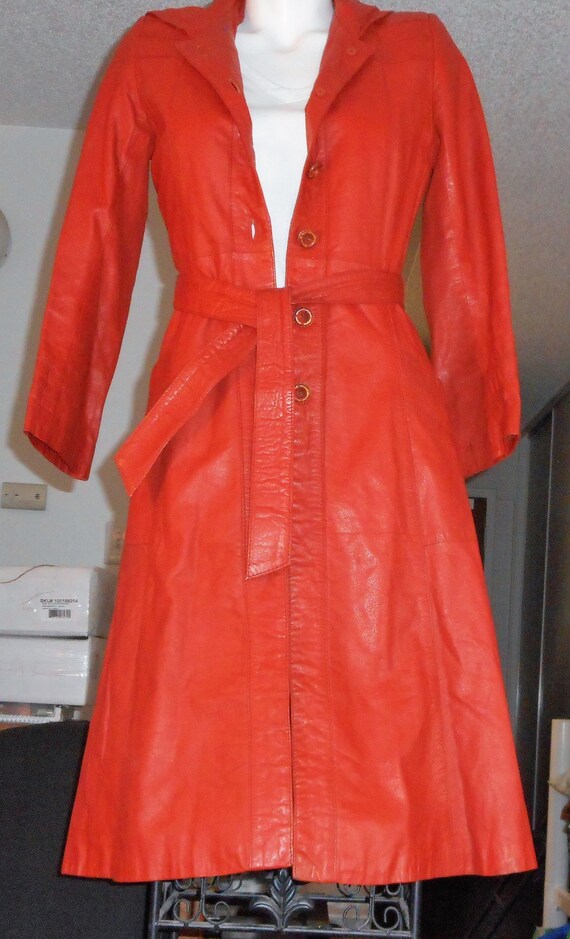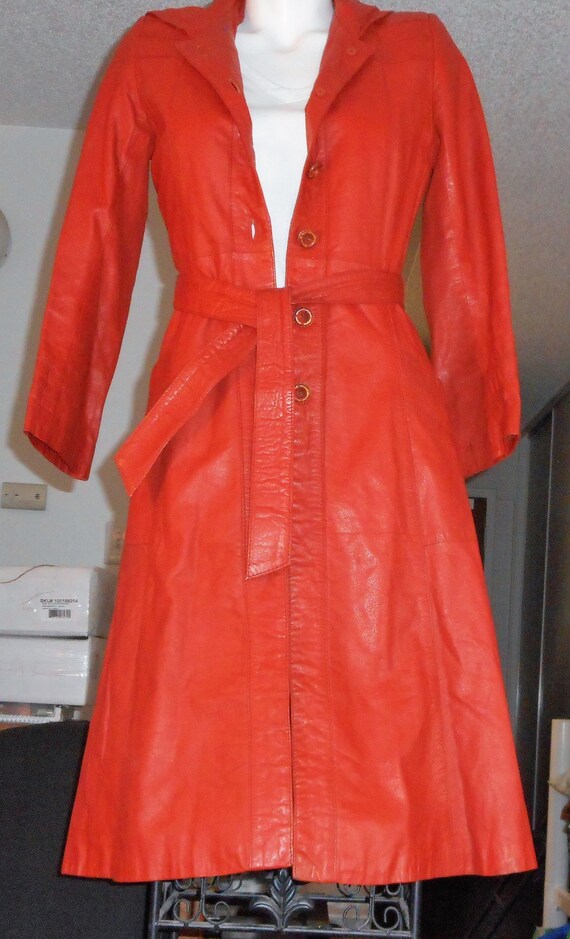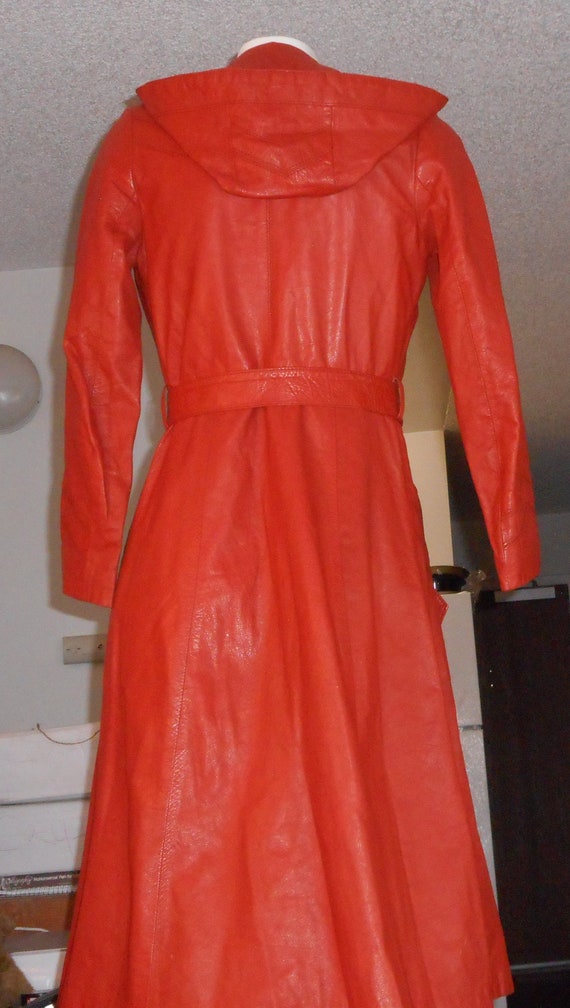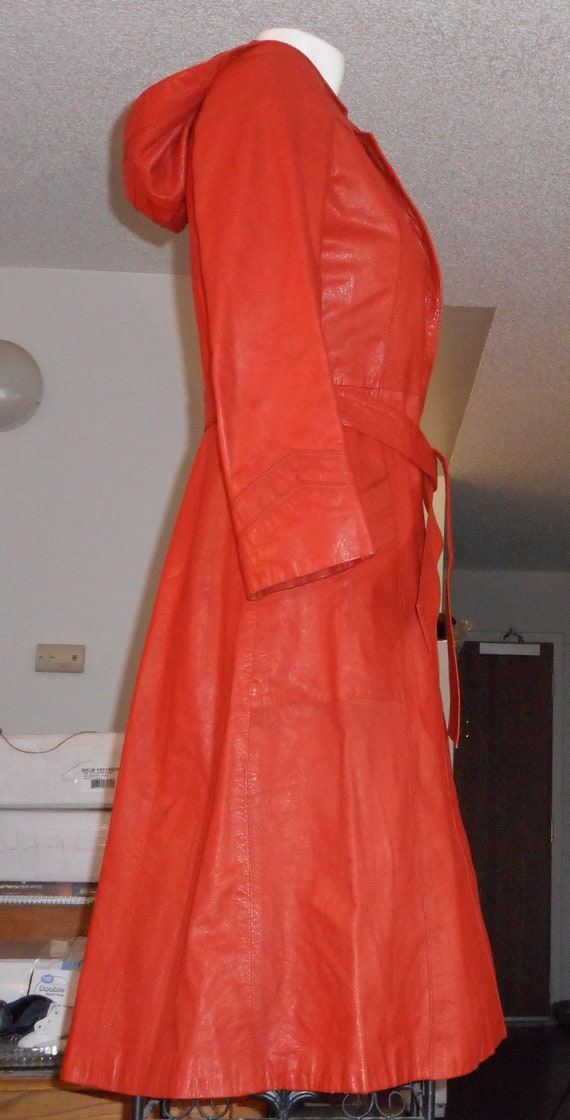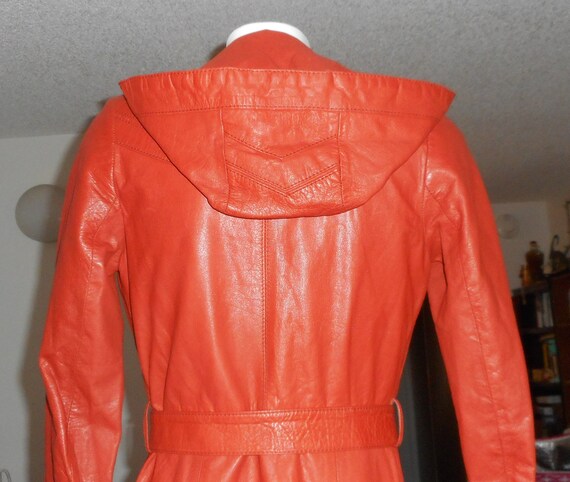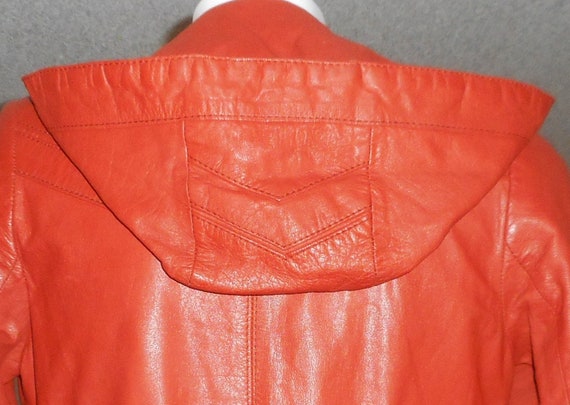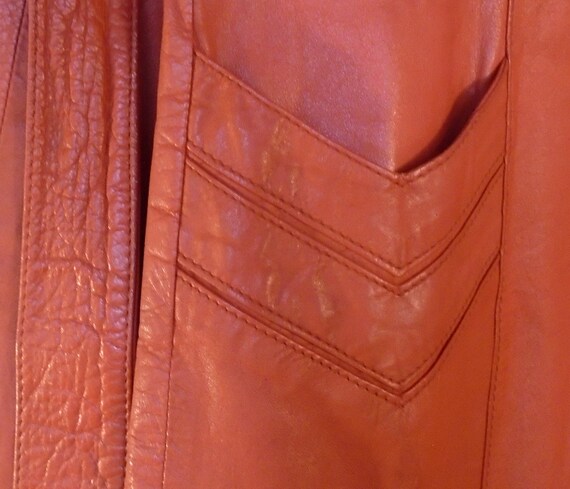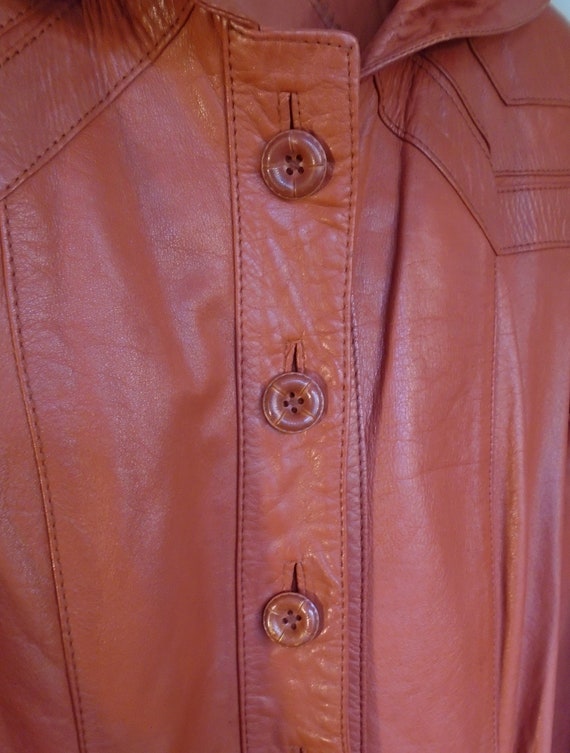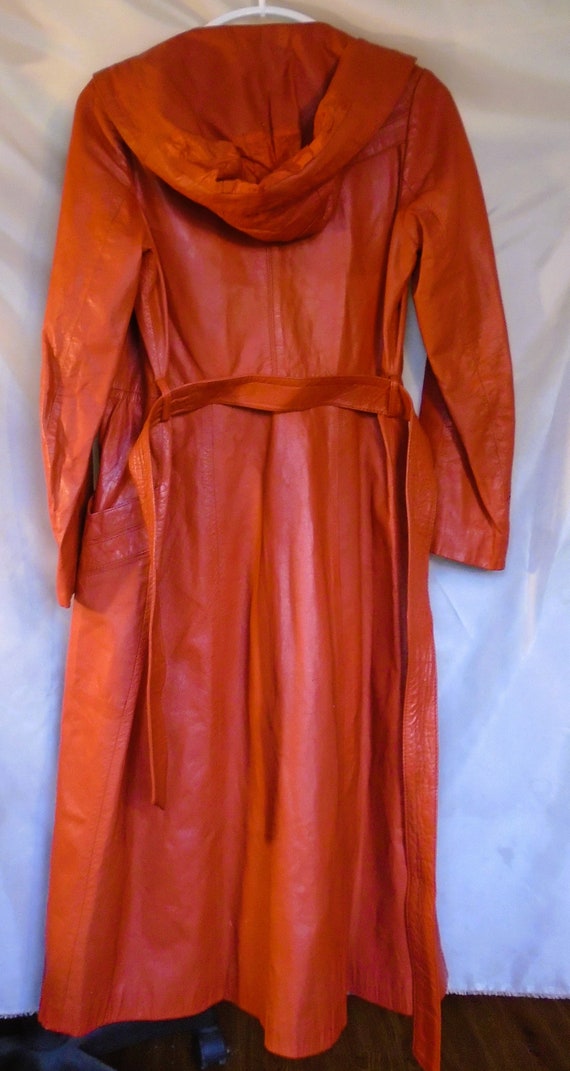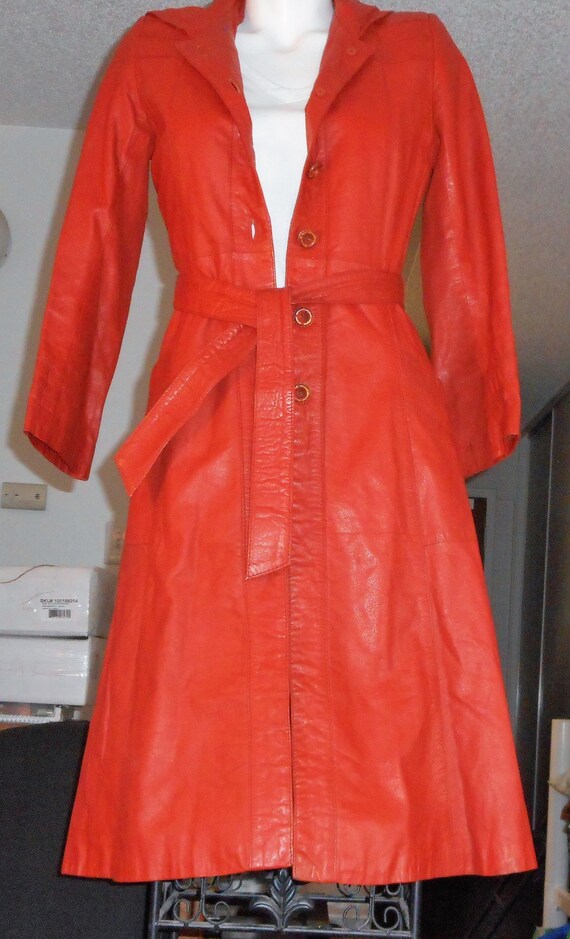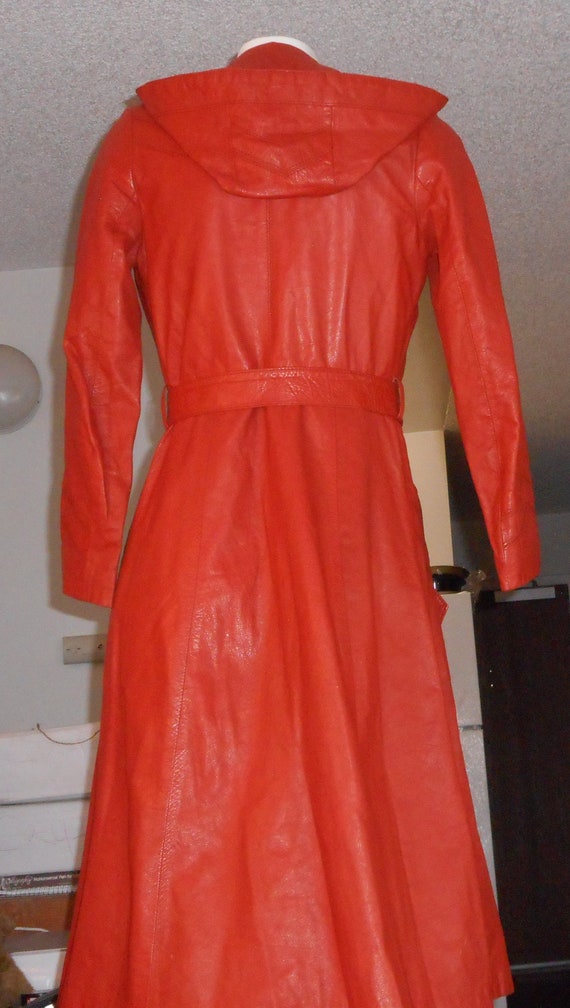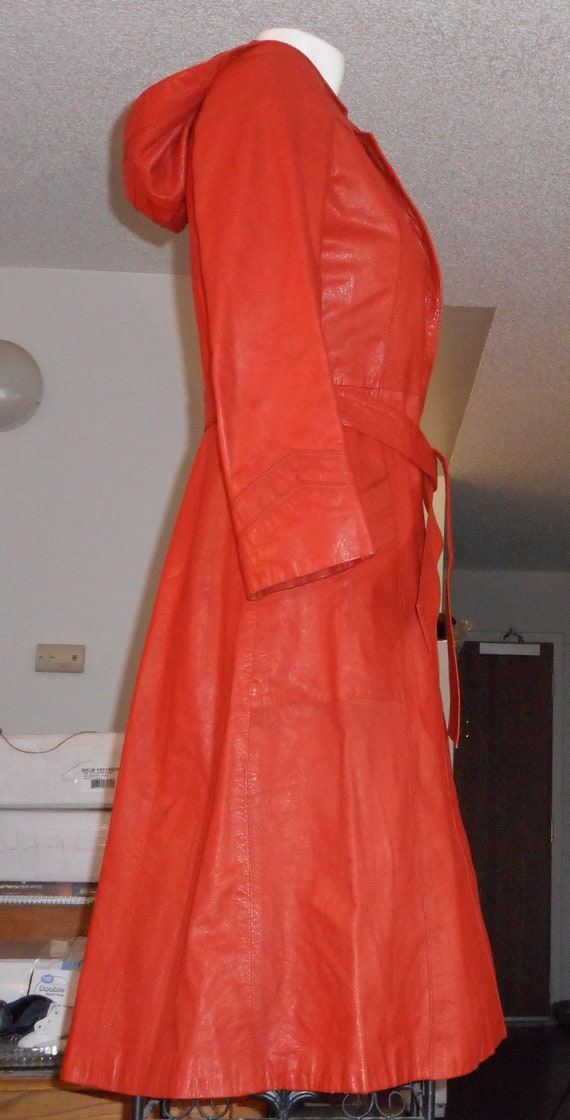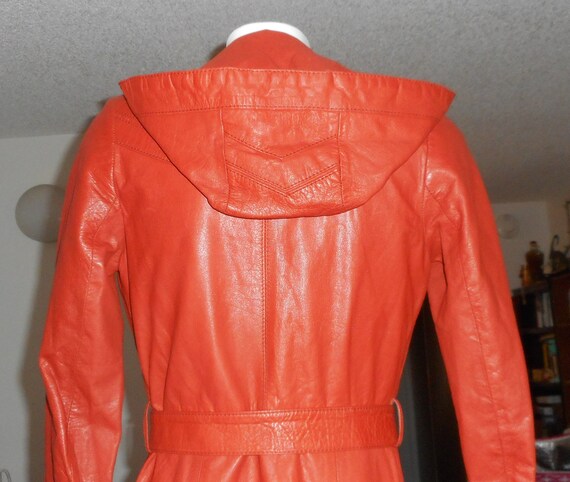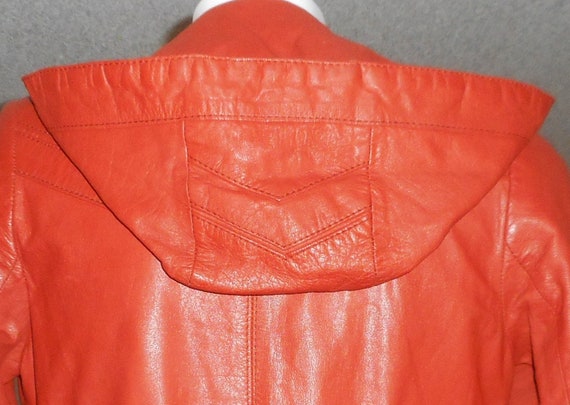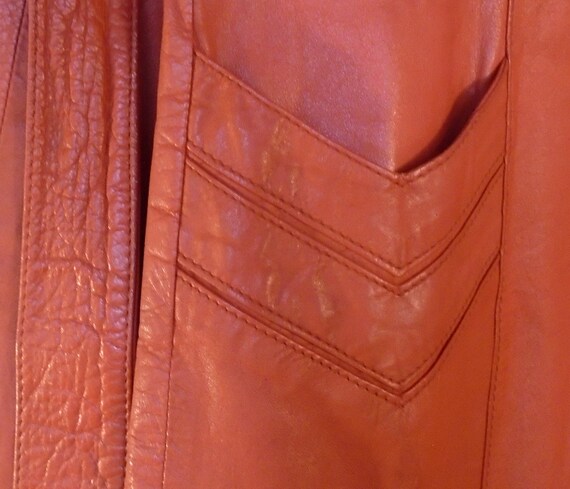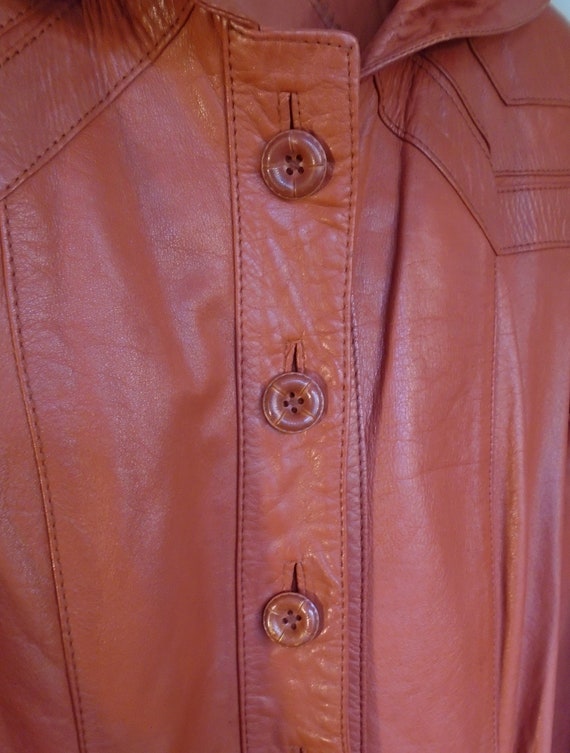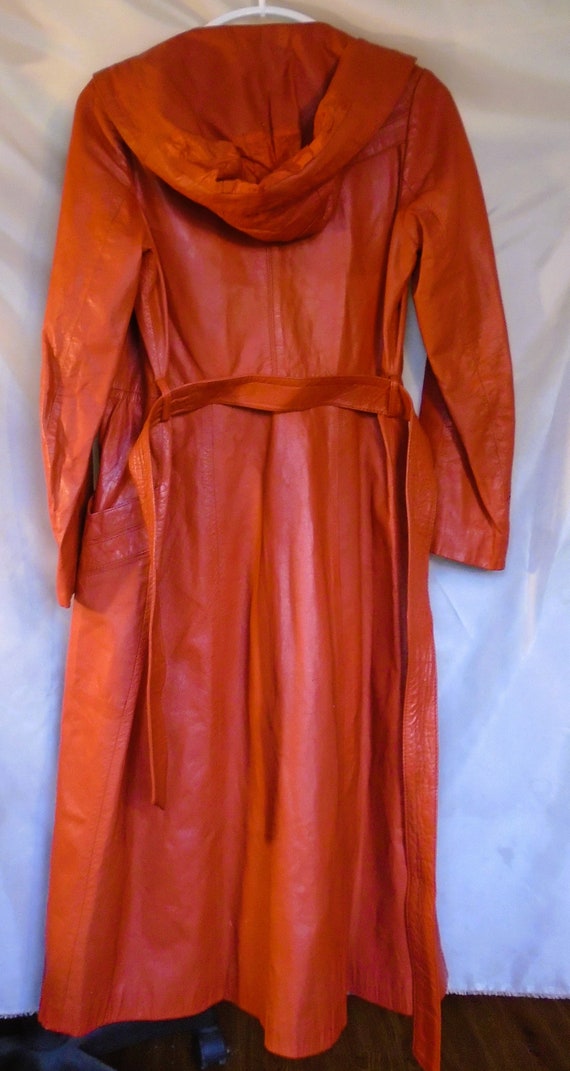 This wonderful burnt orange trench coat with a hood was made in the 70s. It is in very good shape, considering its age. It has a few minor flaws, as seen in the photos, but one has to be looking for them. The lining has a few small stains which can be easily cleaned.
I believe it to be about a size 4 since it fits me nicely, and I am a size 4, but I could not wear a heavy sweater with it.
The color is very nice, not gaudy looking, just a lovely burnt orange, as is the lining.
The hood is in very good shape, also lined with 100% Acetate as is all the lining. This would be a great trench c…