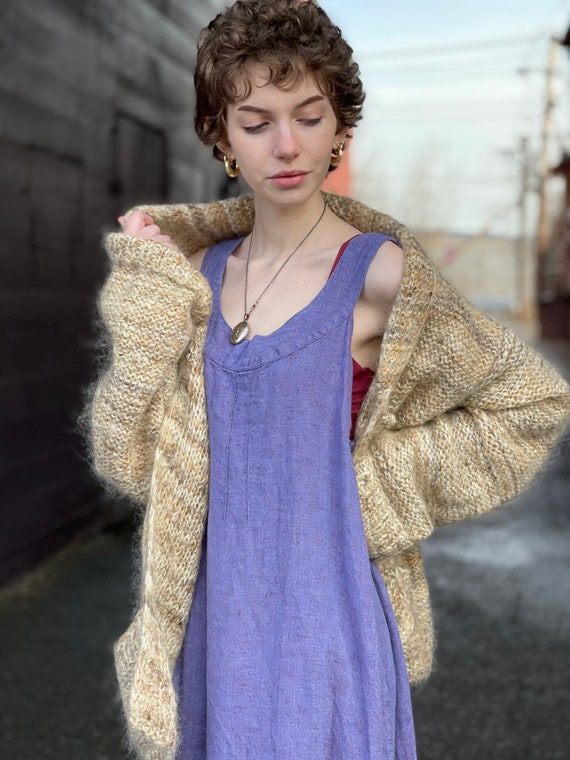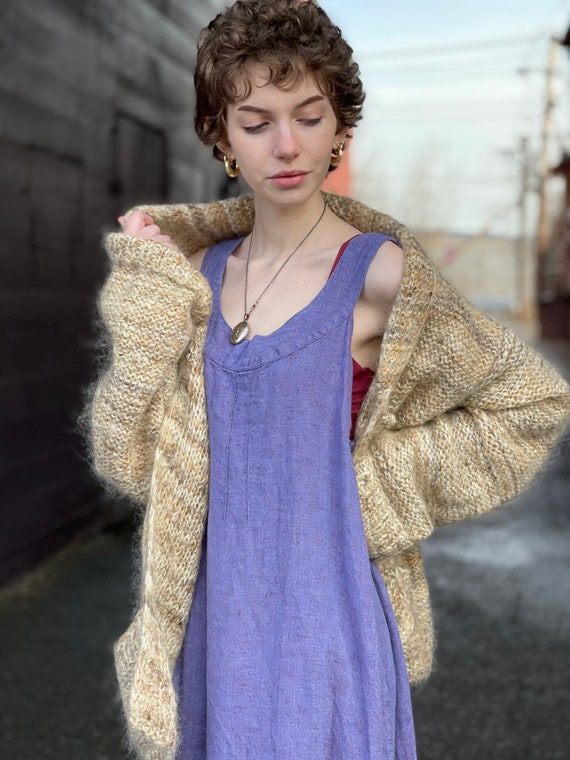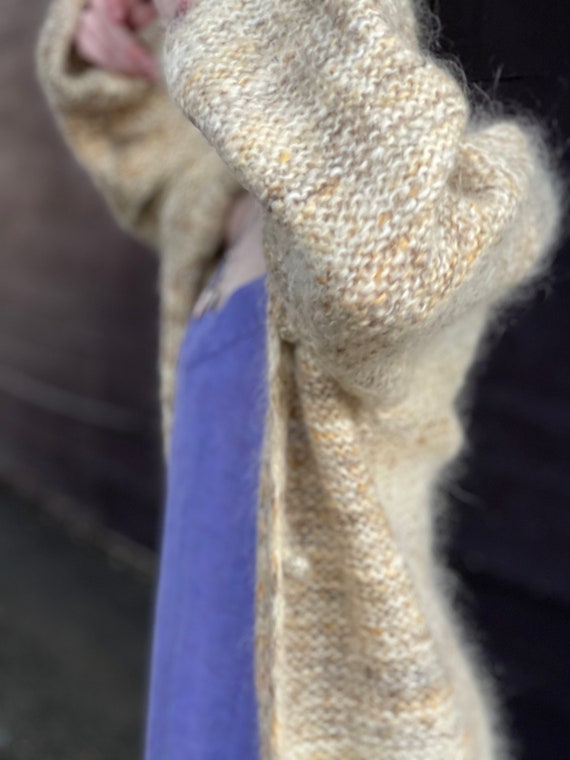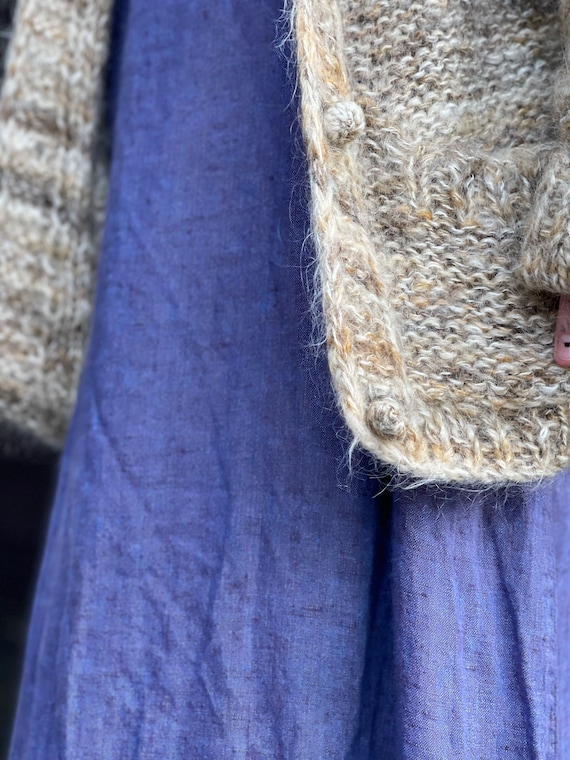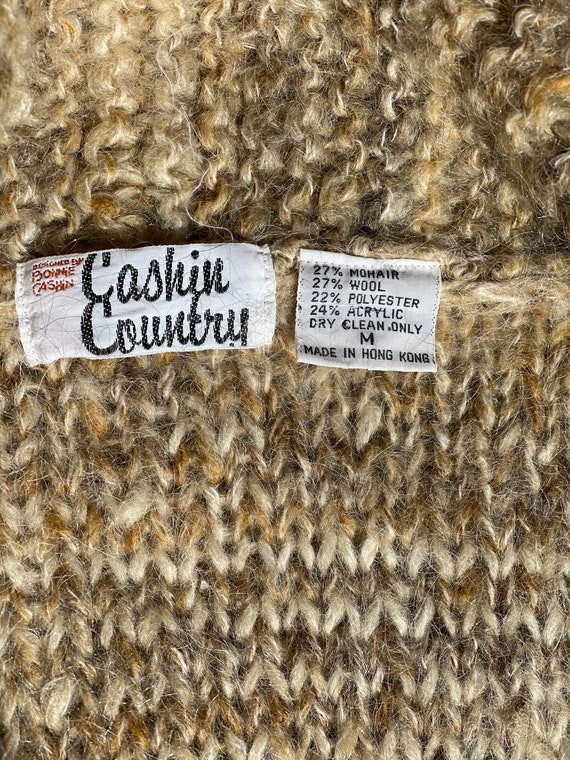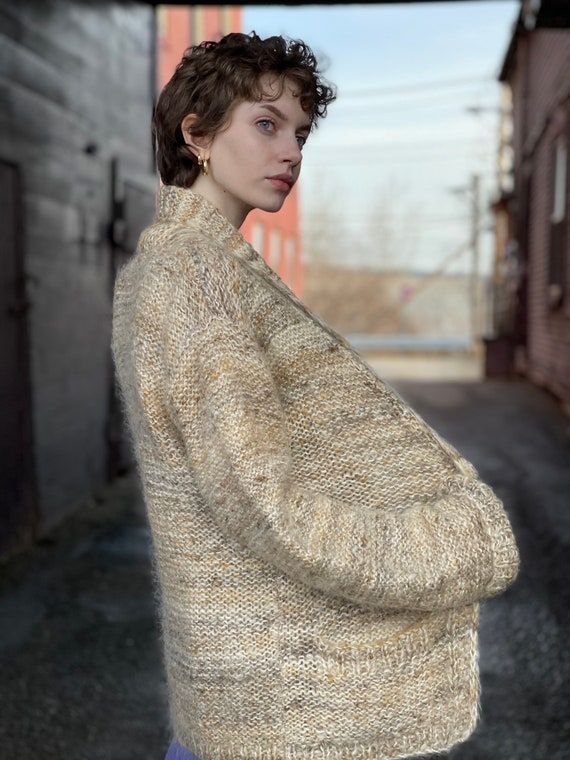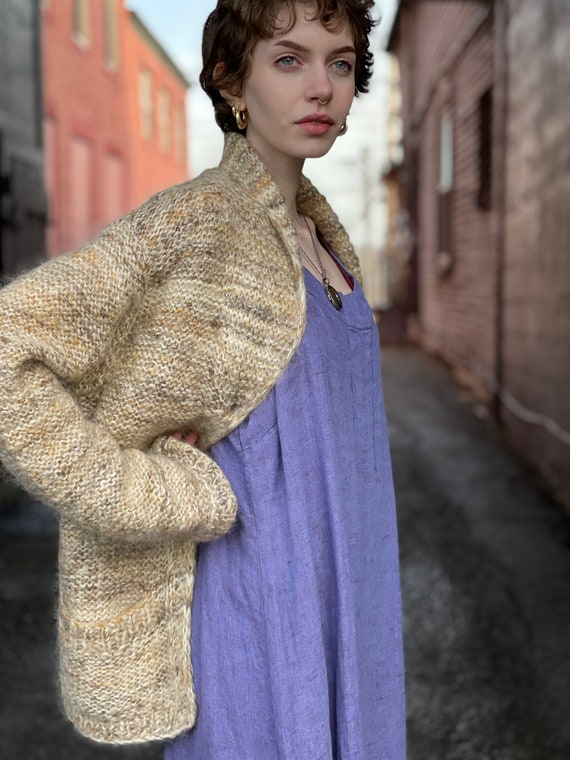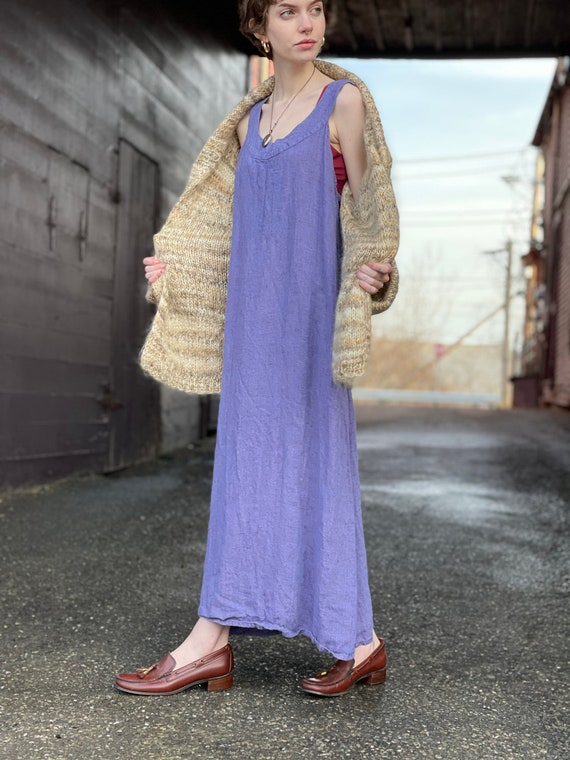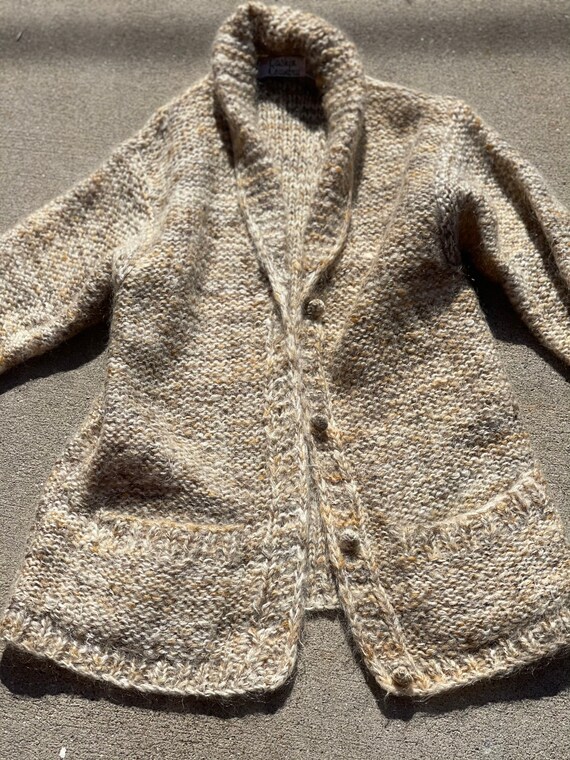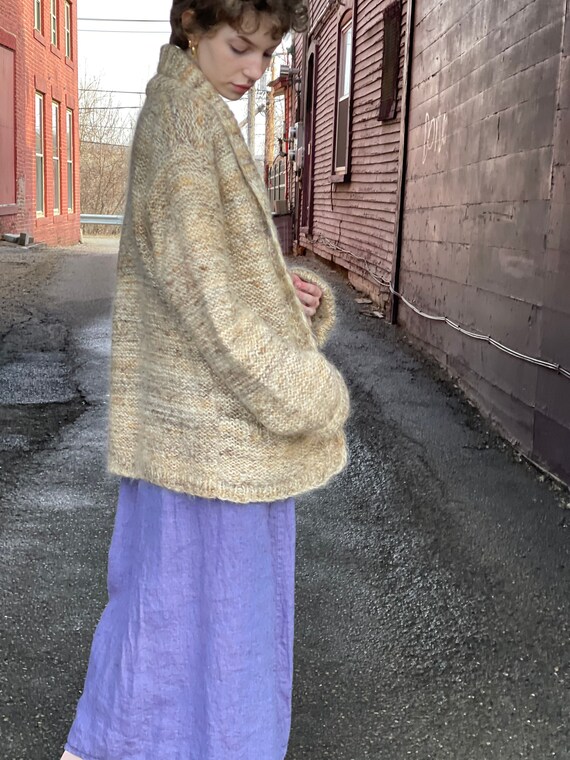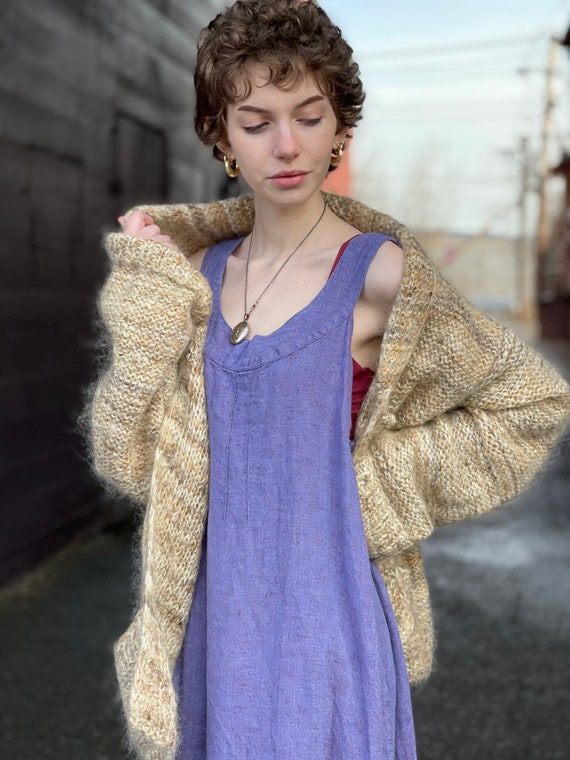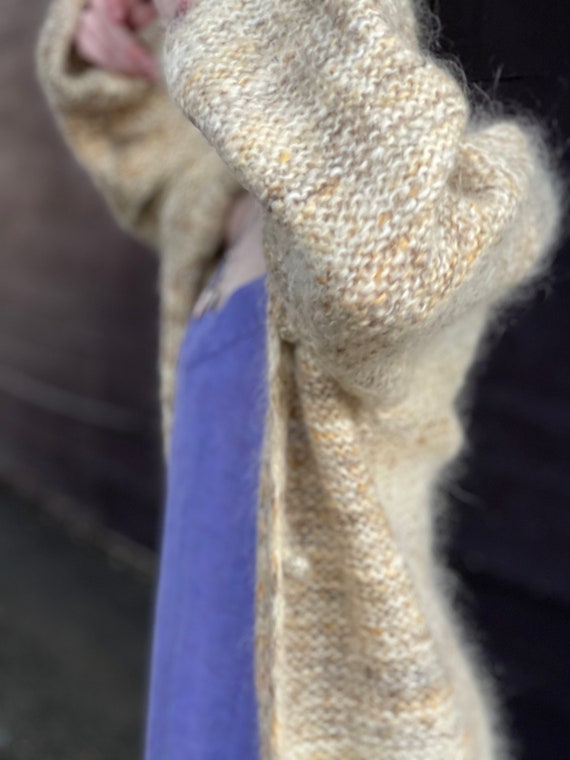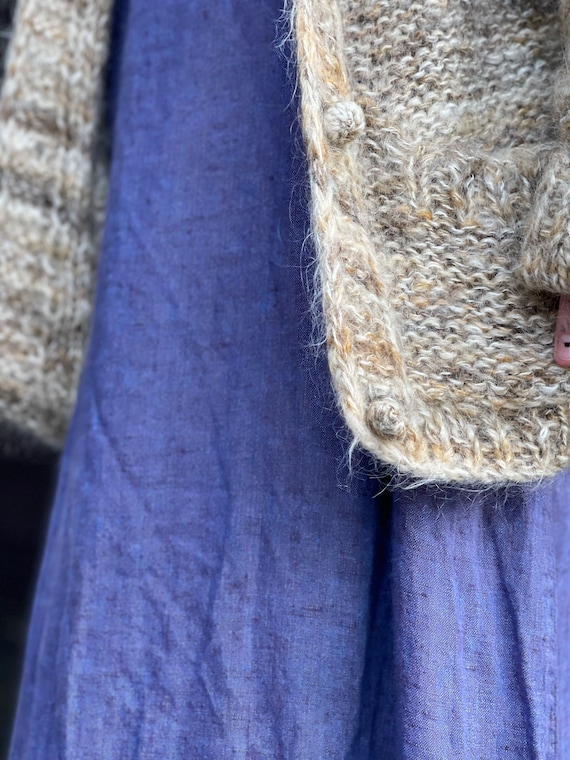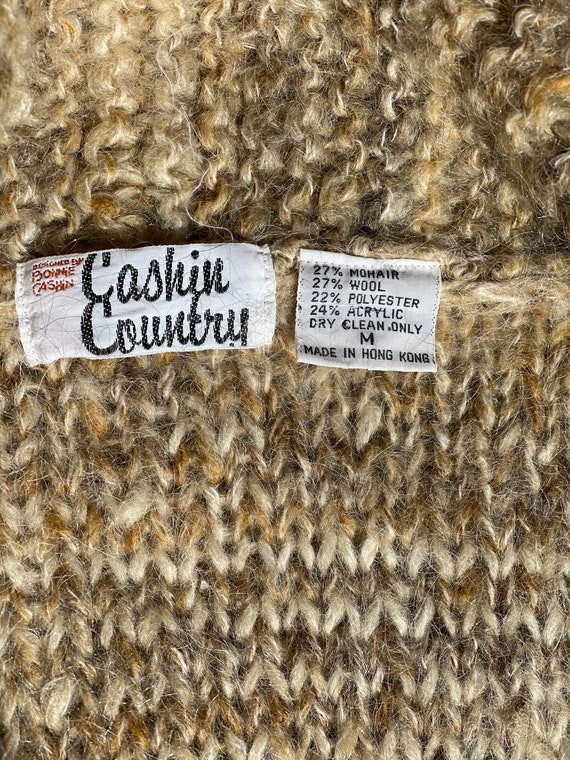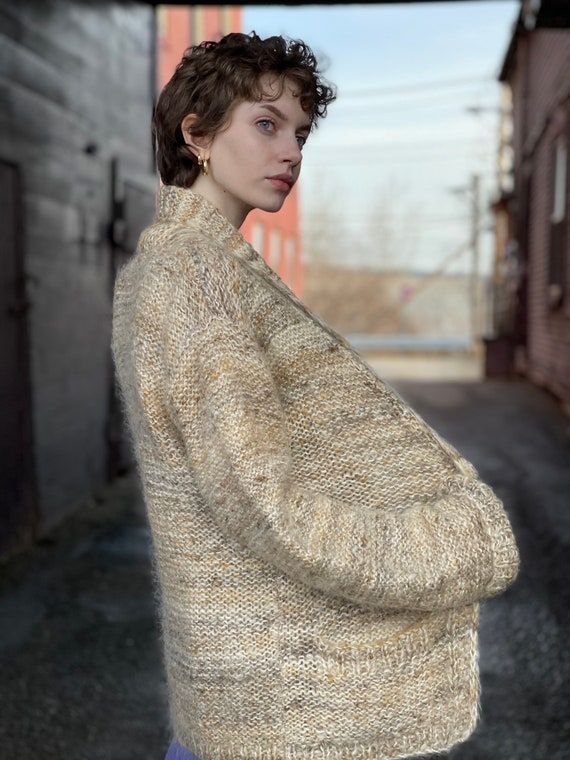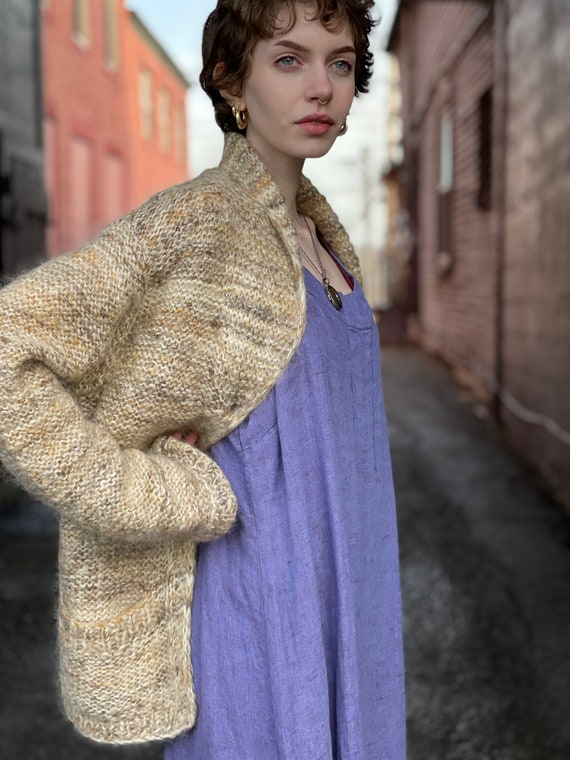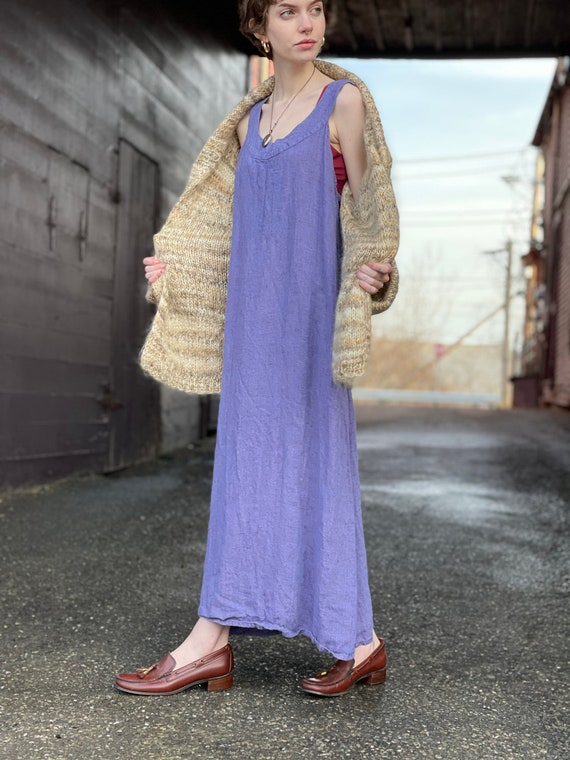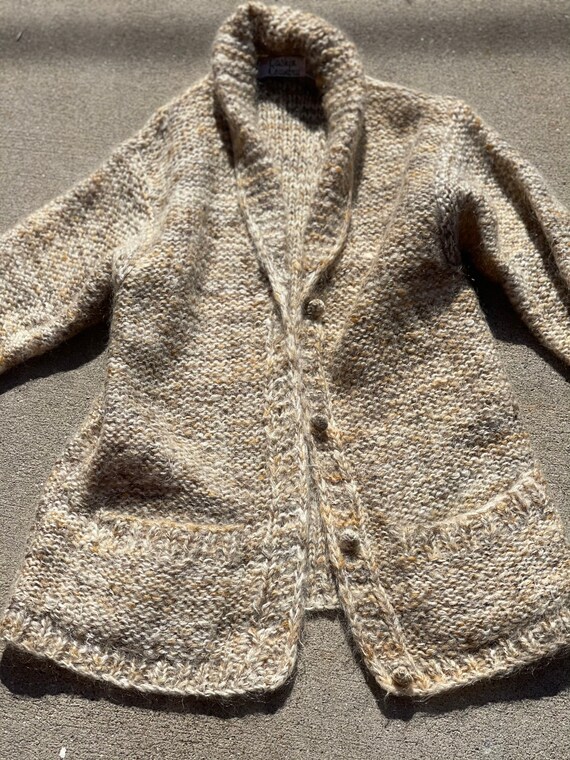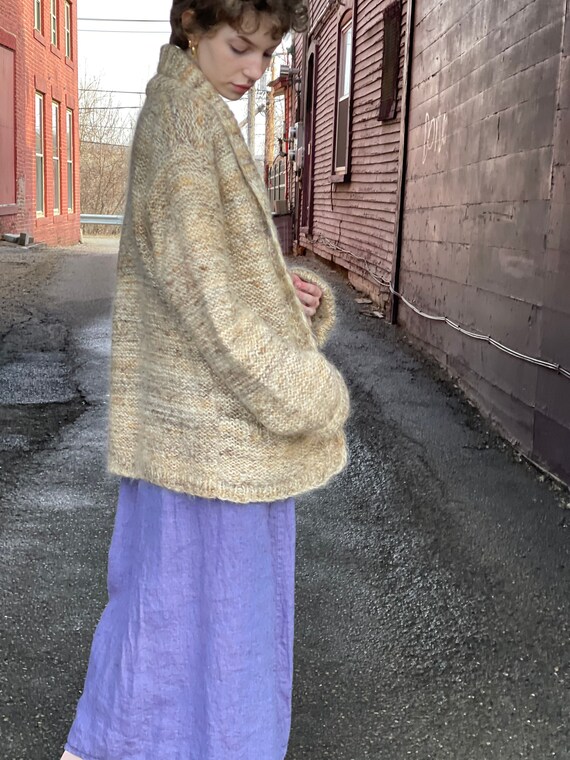 Gorgeous Bonnie Cashin cozy Mohair blend cardigan Sweater. 1970s "Cashin Country" Label. Extremely fuzzy with a mixed oatmeal and cream color story that ranges from grey to brown to white and rust. So yummy. Texture and color A+. Hard to capture in this mornings bright sunlight. Feel free to request more photos.
I do want to hoard this. Please act quickly. Buttons are covered in the knit with pockets. Utility plus comfort. All the famous Cashin notes wrapped up in a cozy 4 season layer.
Excellent condition with no flaws of note. Ready to rock.
Tags:
Cashin Country
Designed by Bonnie Cas…