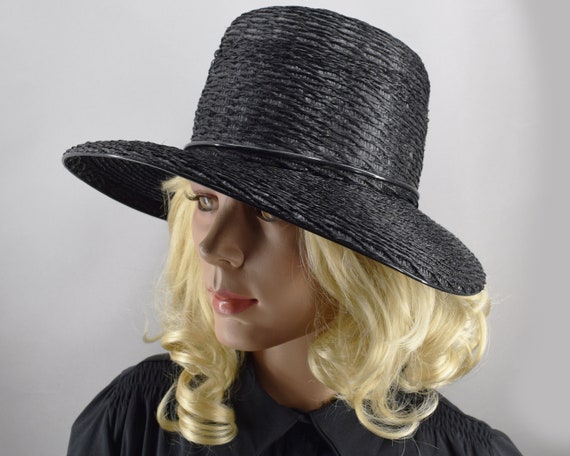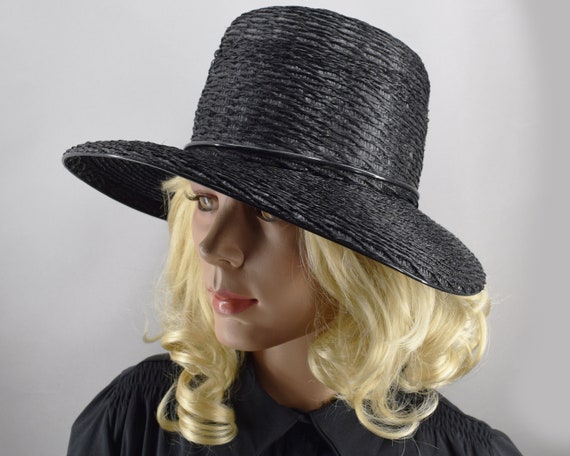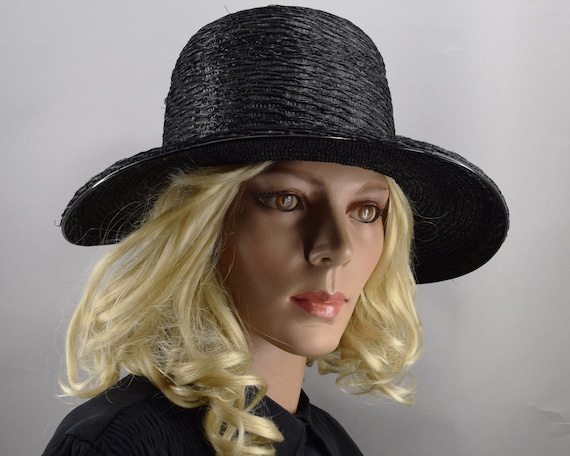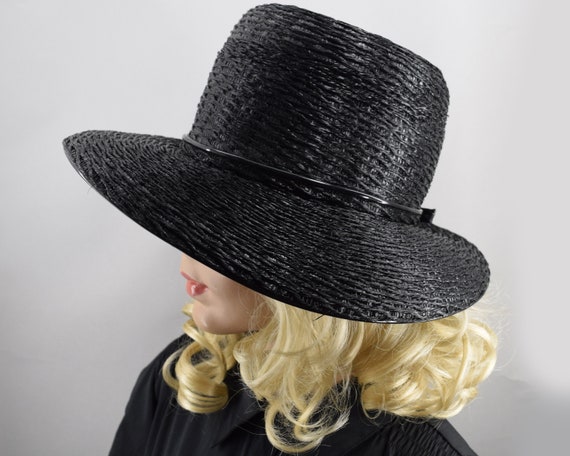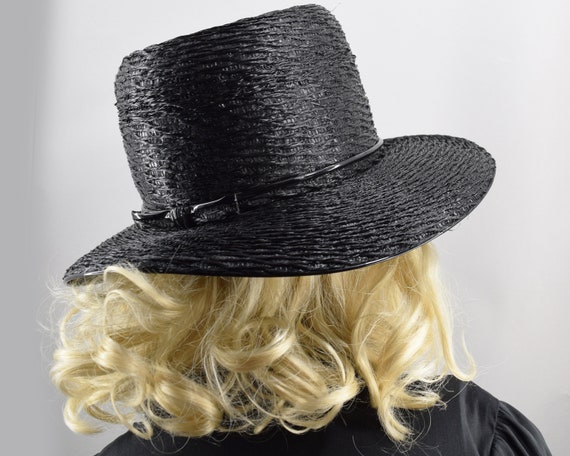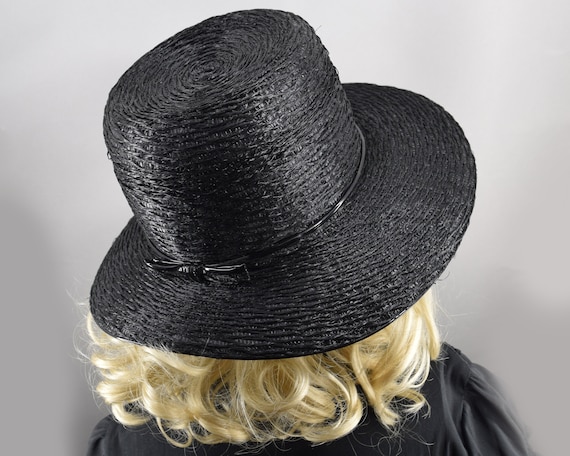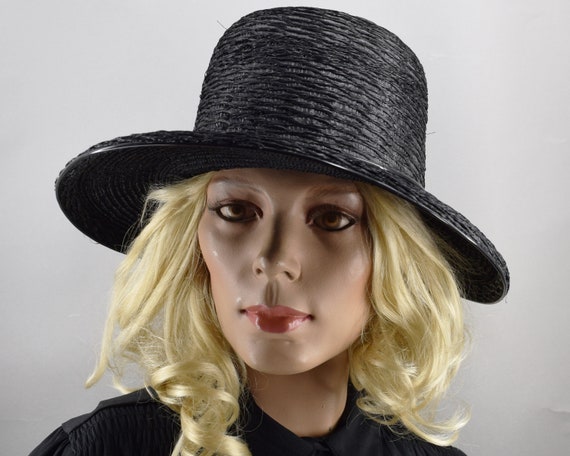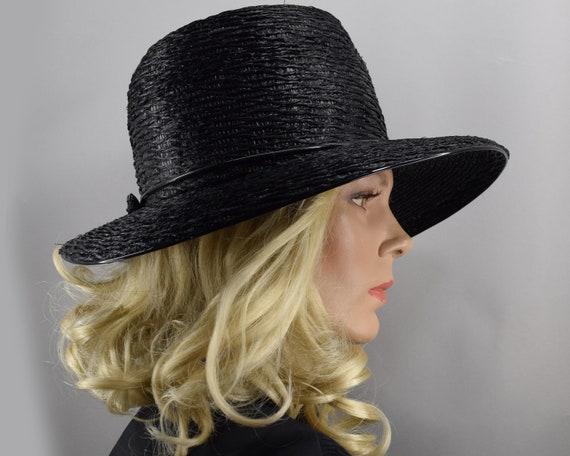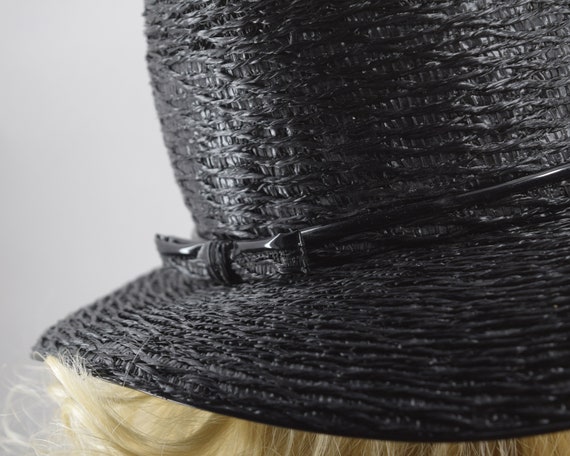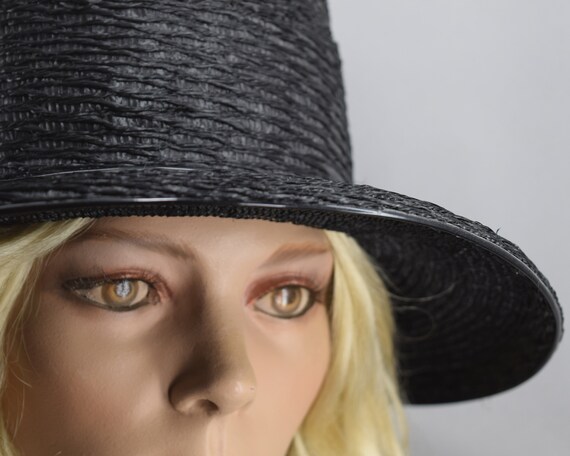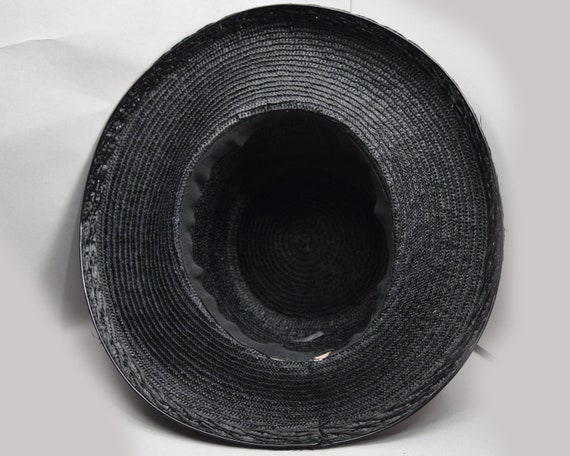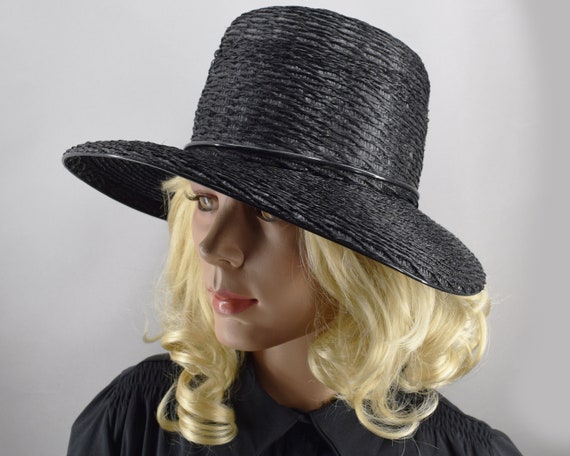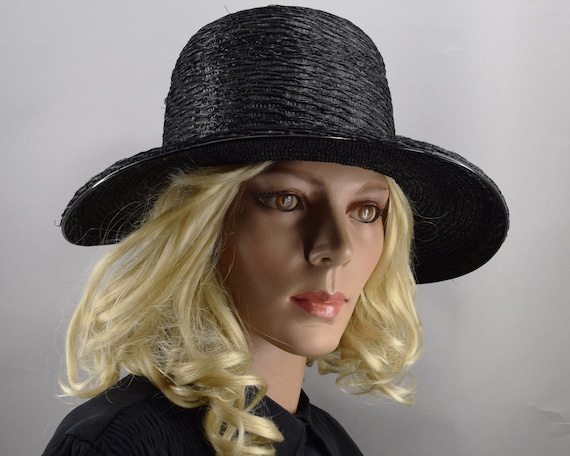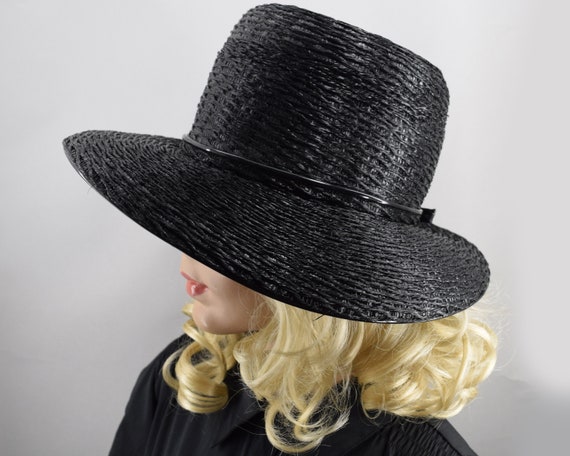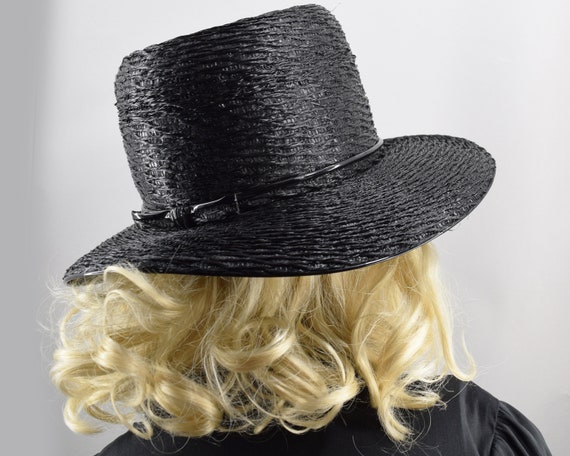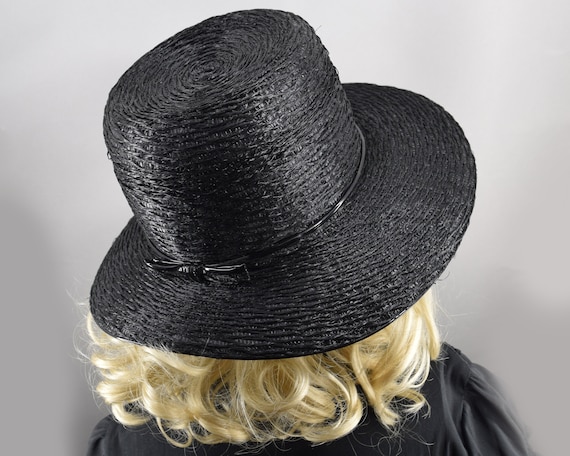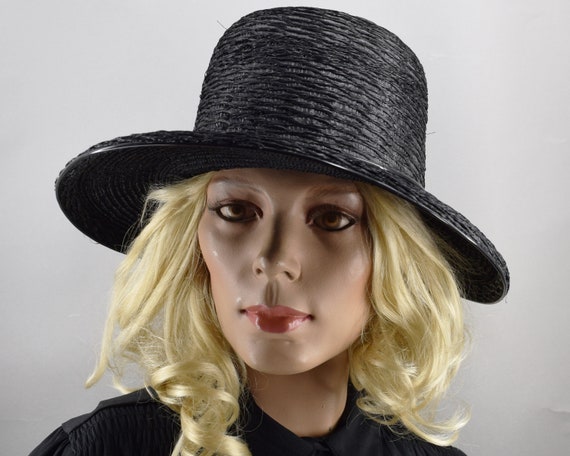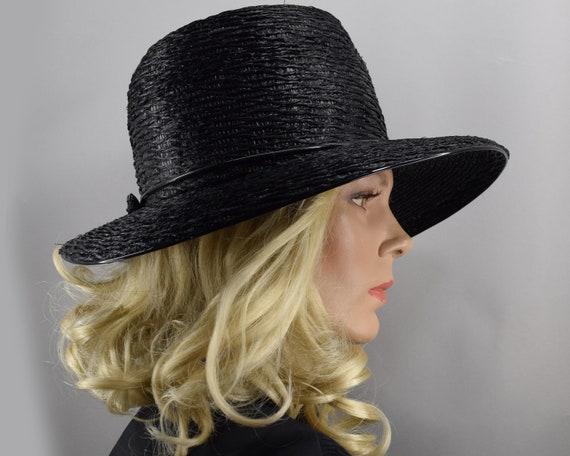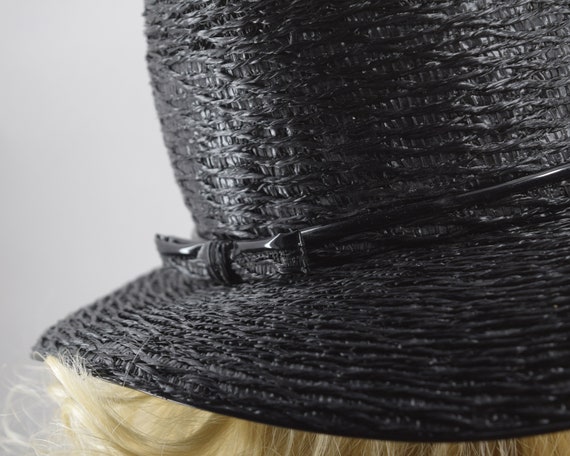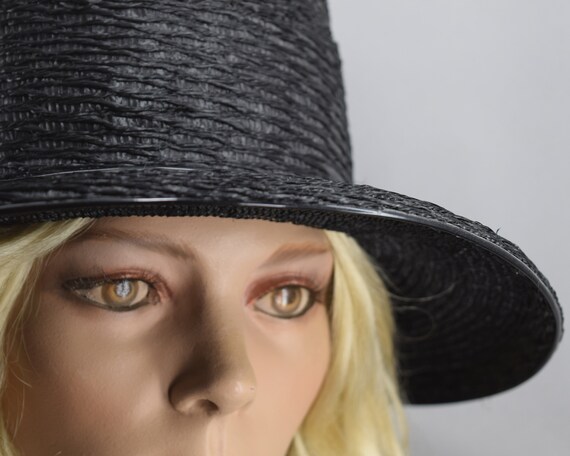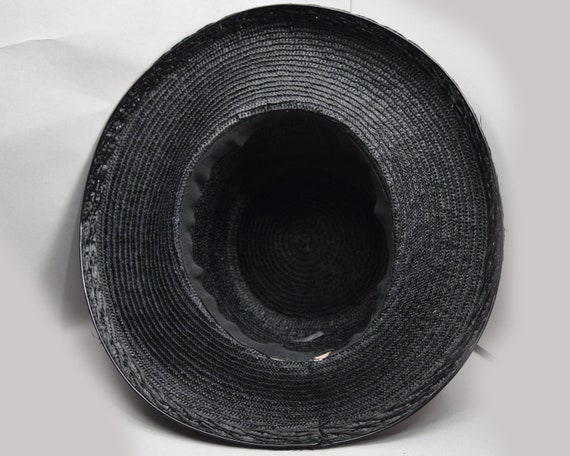 This mod era, vintage 60s beauty will add a chic touch to your outfits.
It is deep black, with a light sheen and subtle texture. Very lightweight straw is delicately woven with a little twist in thin bands. There is a subtle change over one inch at the upper part of the slightly squared crown, giving a change in the sheen.
The tall crown sits high on the head by design. It is trimmed around the base with a thin, shiny patent cord, which is paired with a band of the straw in a little bow at the back.
The brim is extra wide all the way around. The crown is set a bit off center, so it is just…