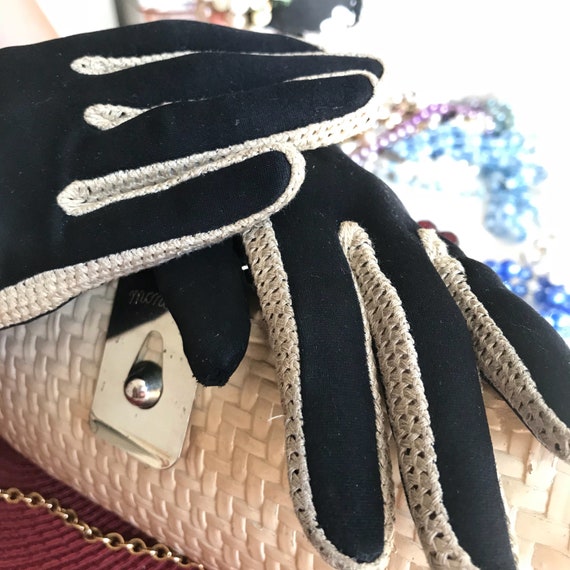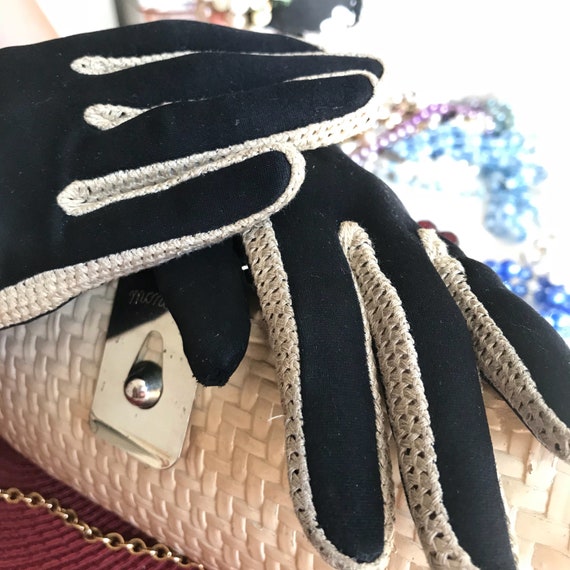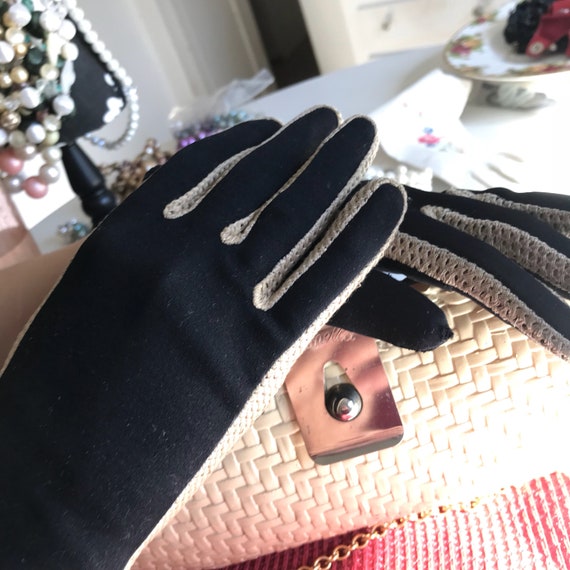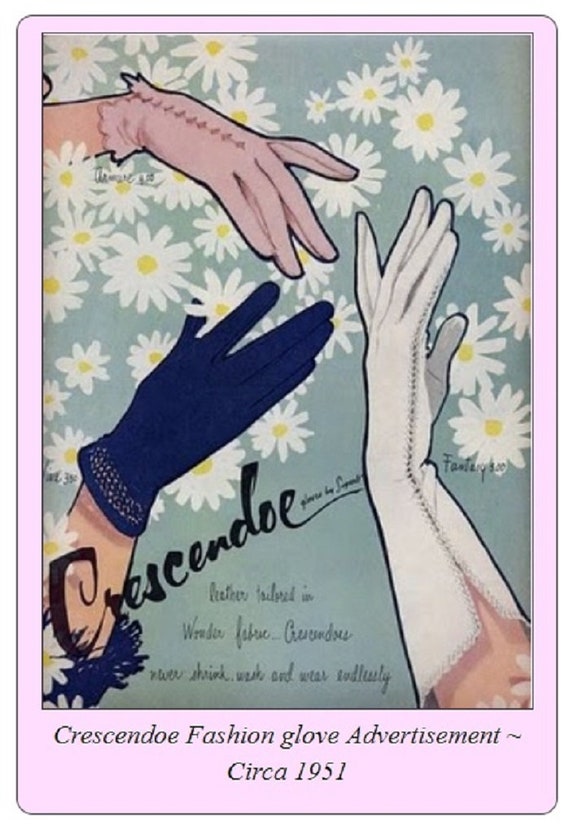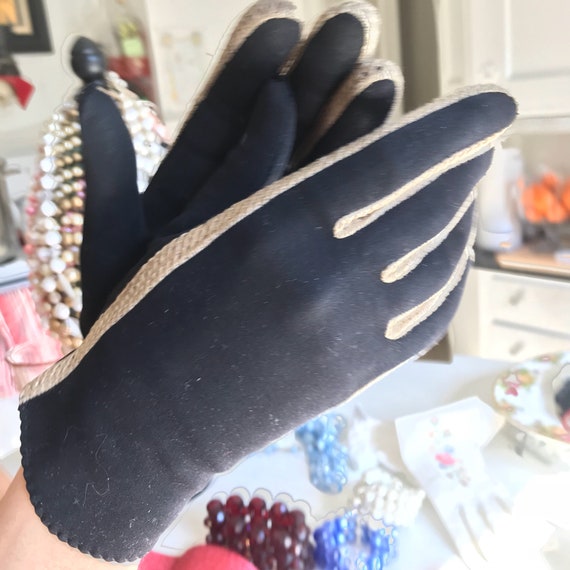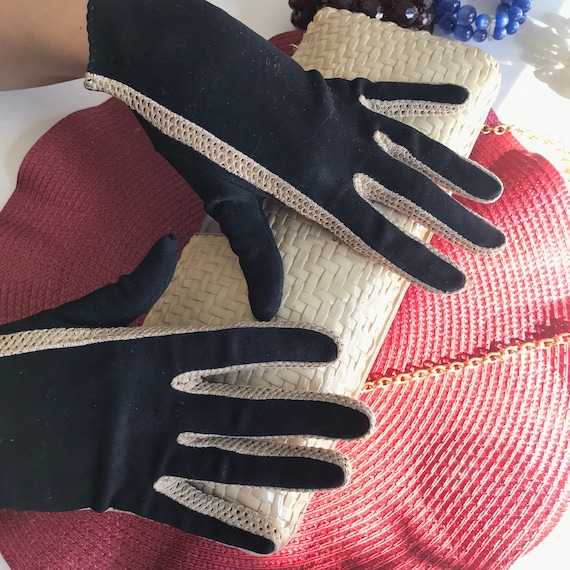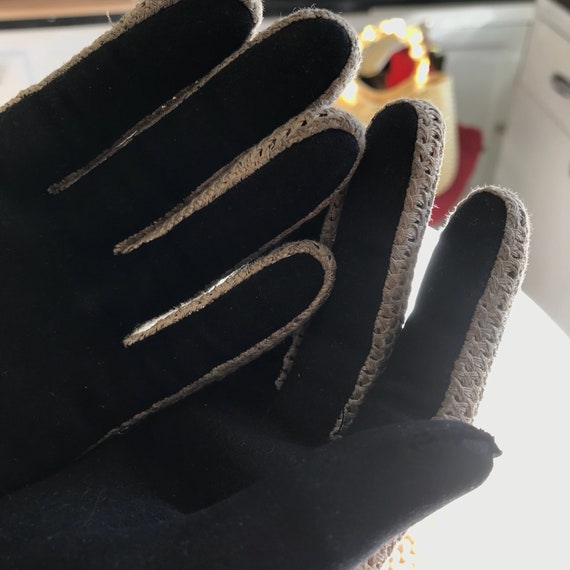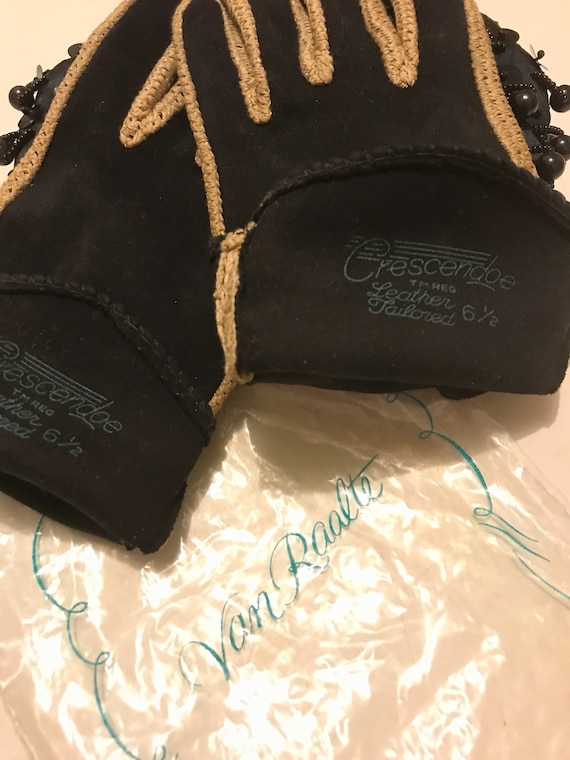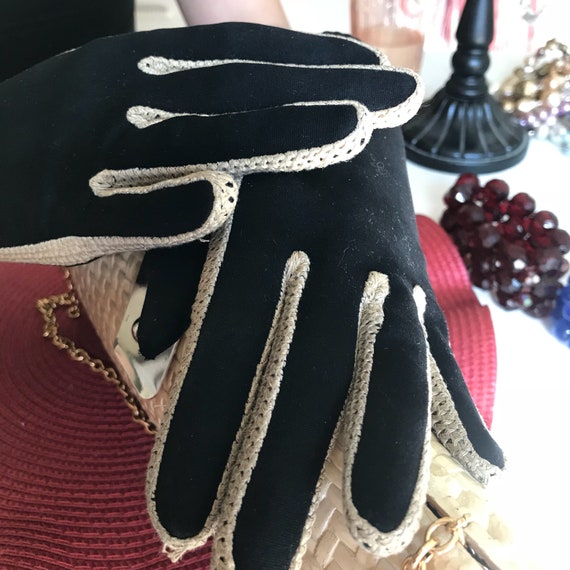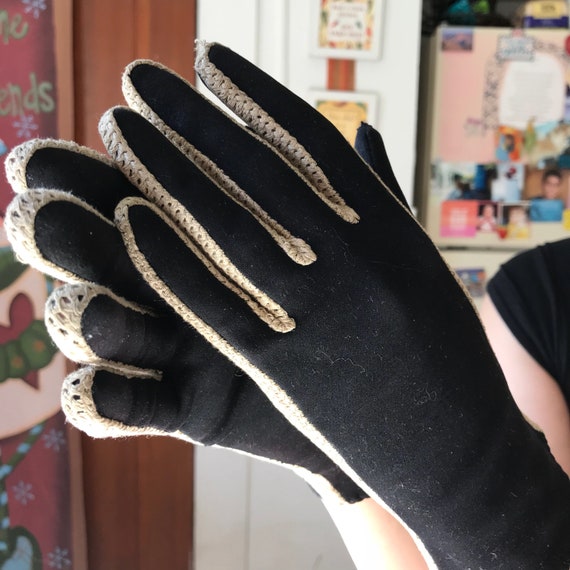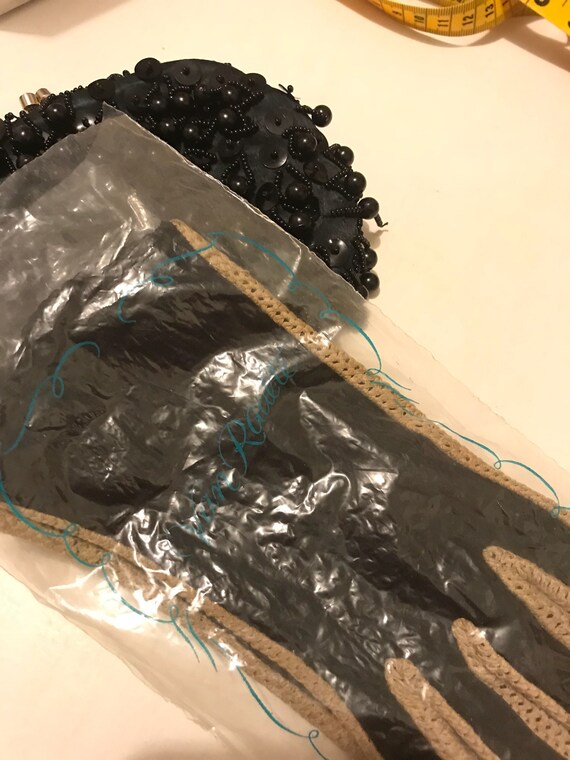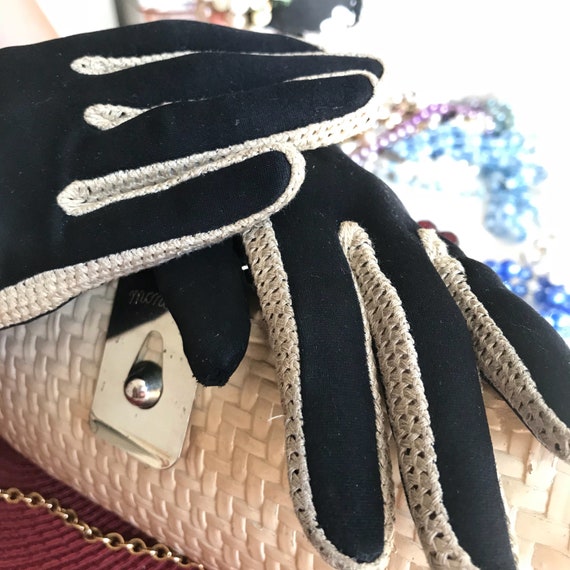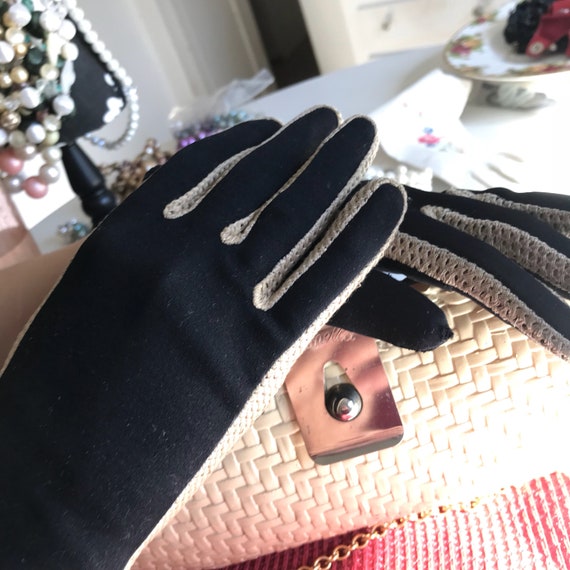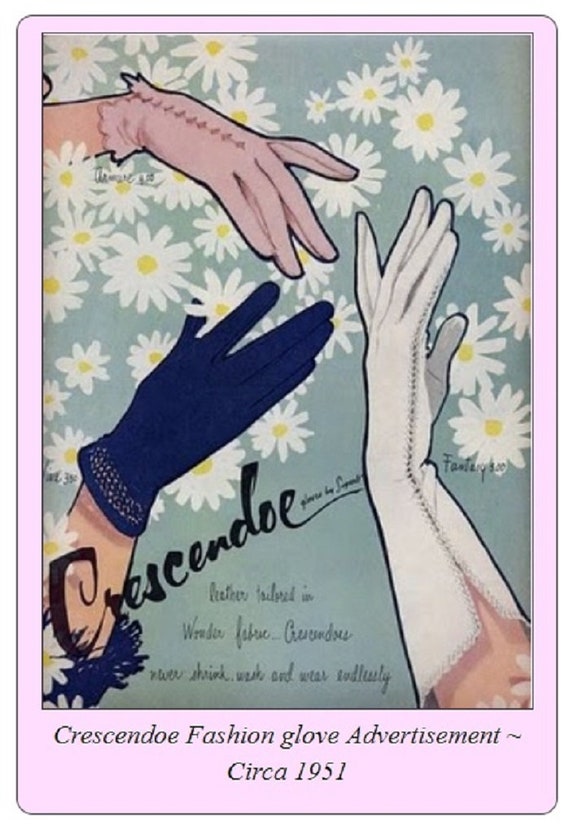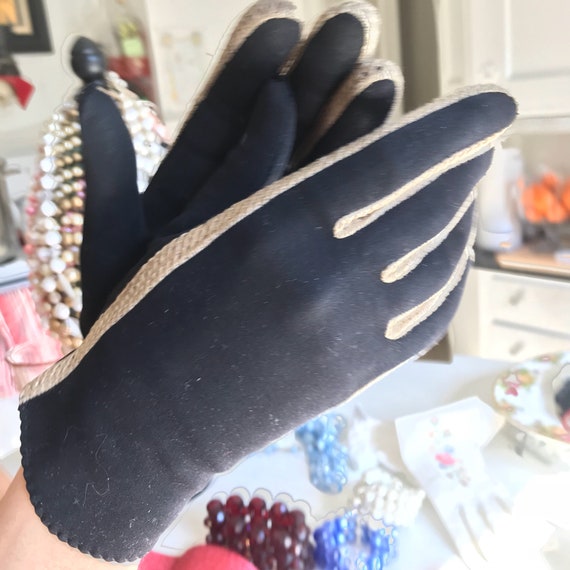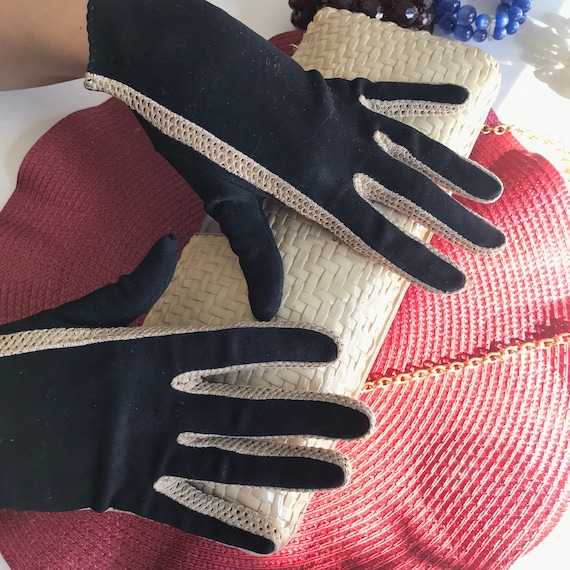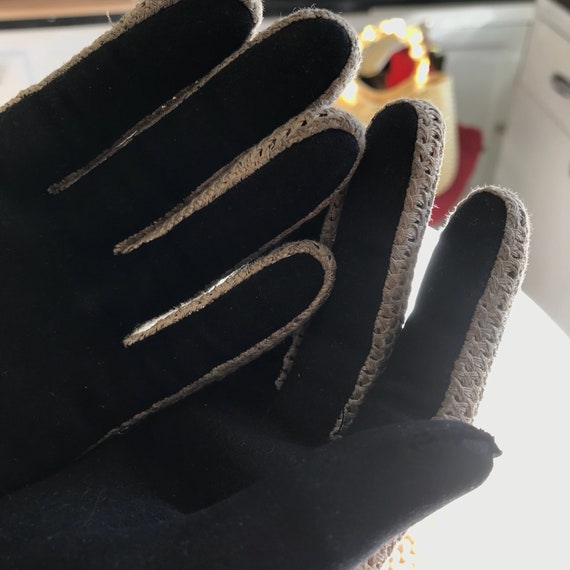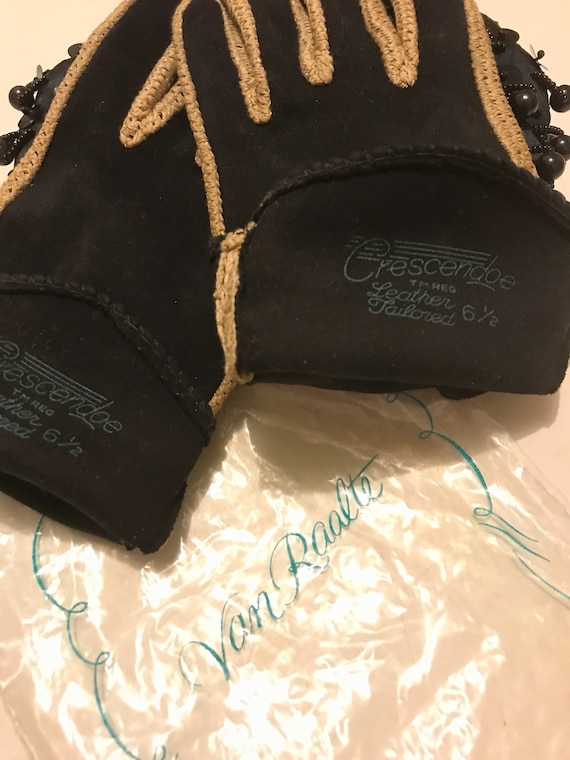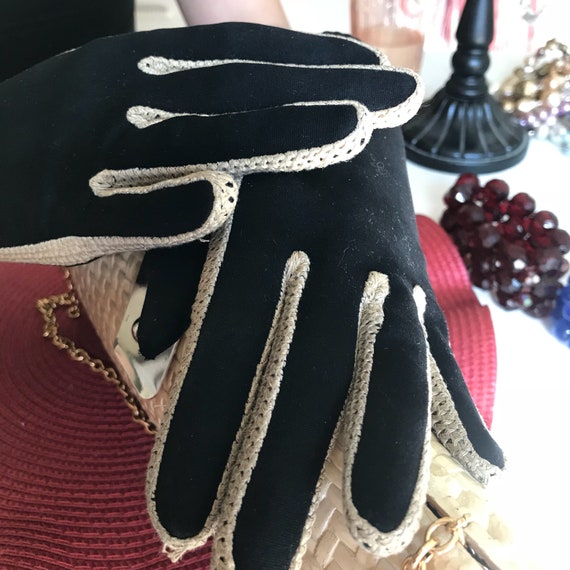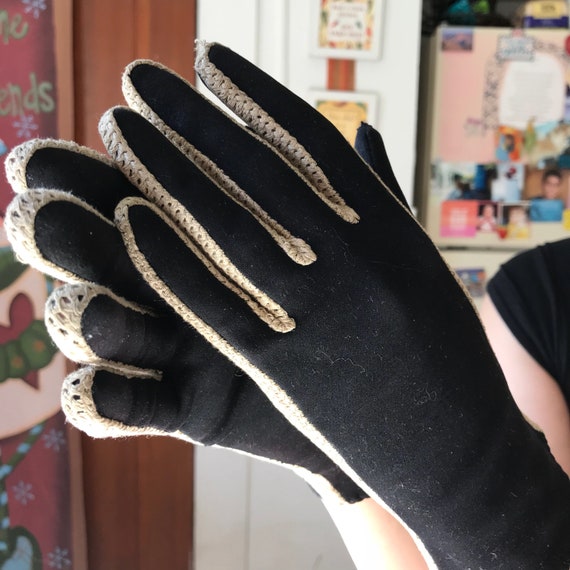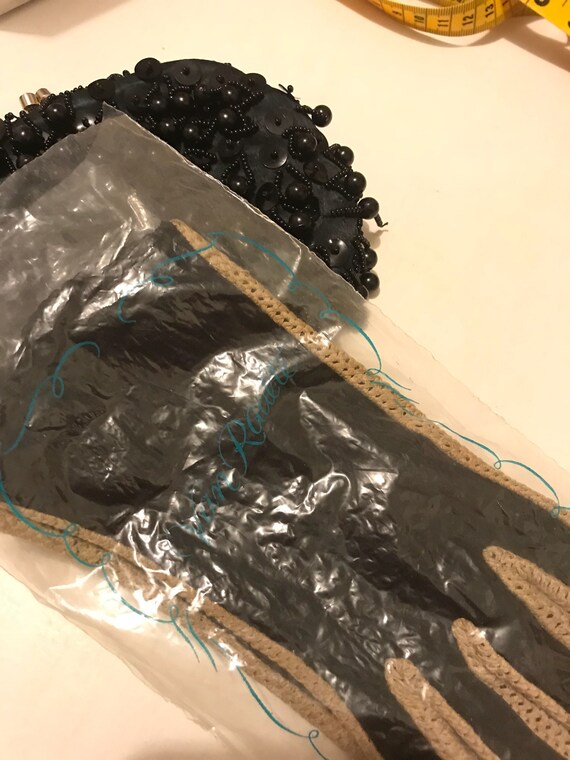 C. 1940's beautiful Crescendoe suede stretch cotton with amazing tan linen crochet weave, Vintage Black Evening Gloves.
Still in their Van Raalte store bag, they're size 6-1/2, very soft, form fitting cotton gloves. Classic Evening Gloves, snug, perfect for your favorite LBD. I've included a lovely Advertisement photo from 1951 of Crescendoe.
Almost new condition, lovely & clean, no tears, rips, threading or snags. Just a little lint - nothing a lint roller can't fix.
*NOTE: I apologize for the "lint" factor. These gloves are so soft and suede like, you have to keep a Lint Brush nea…