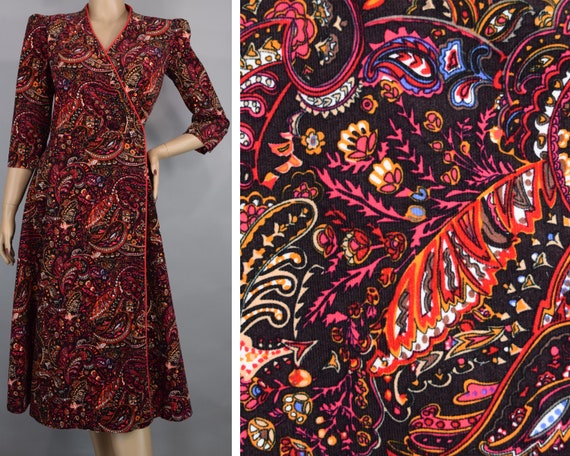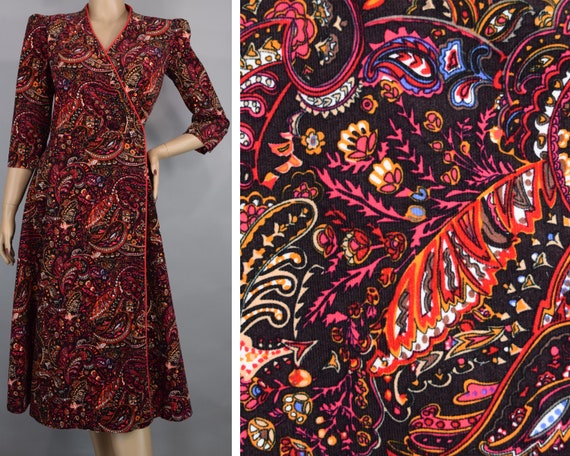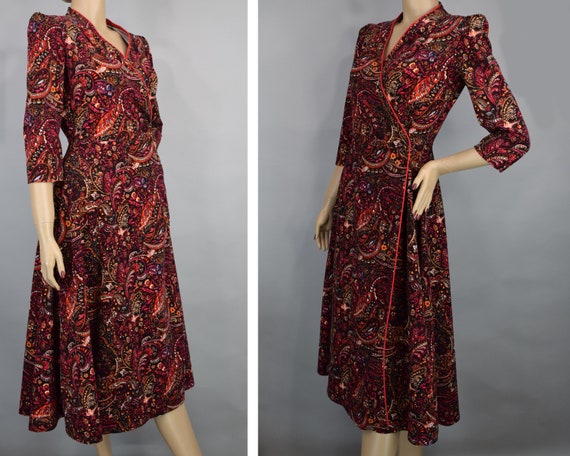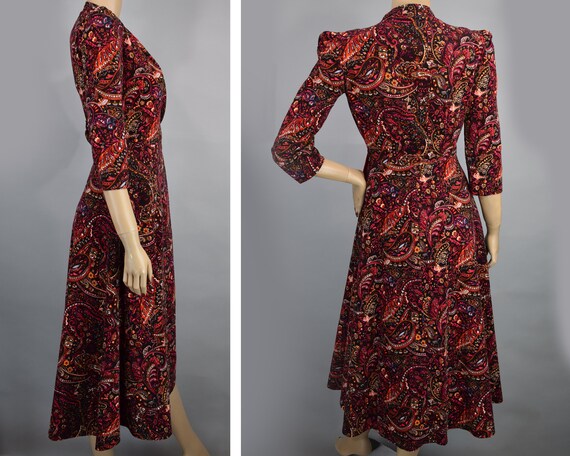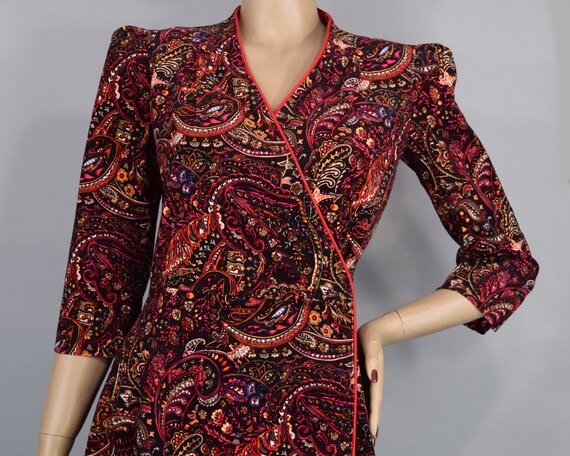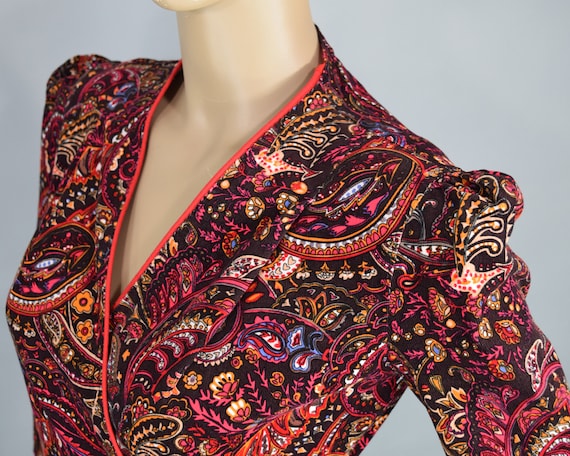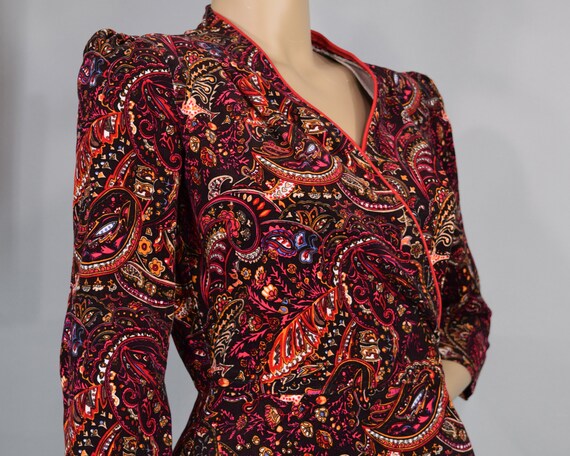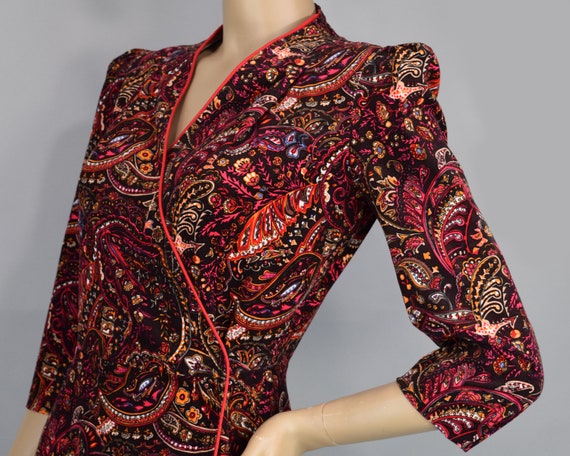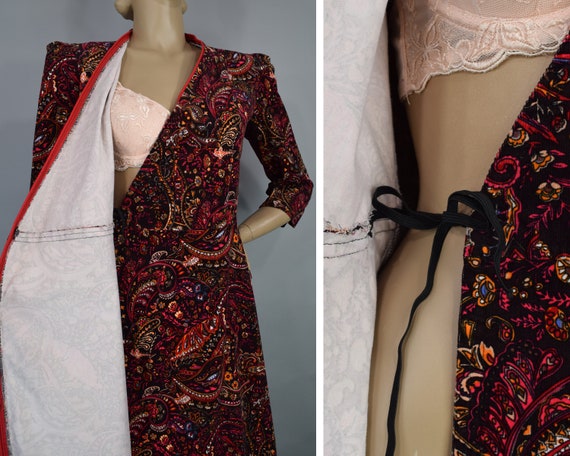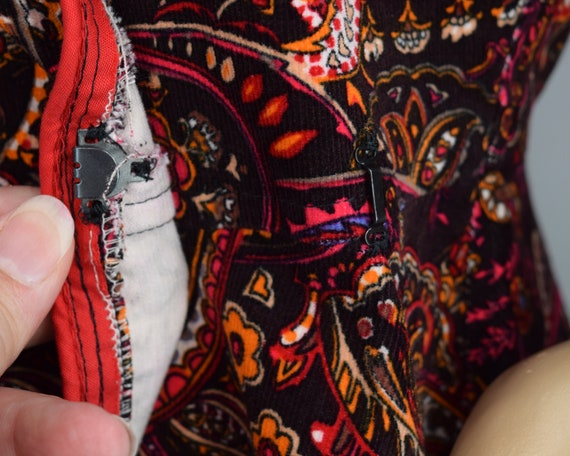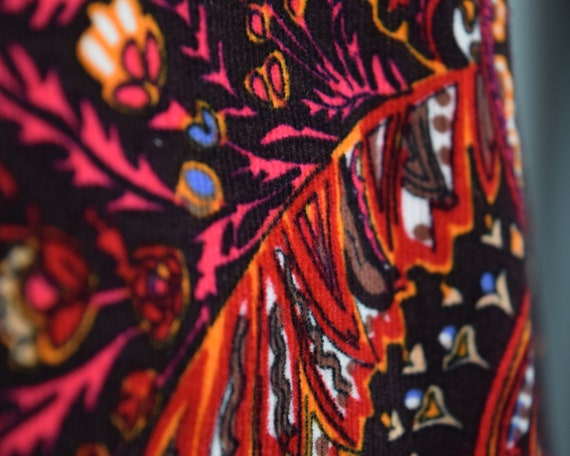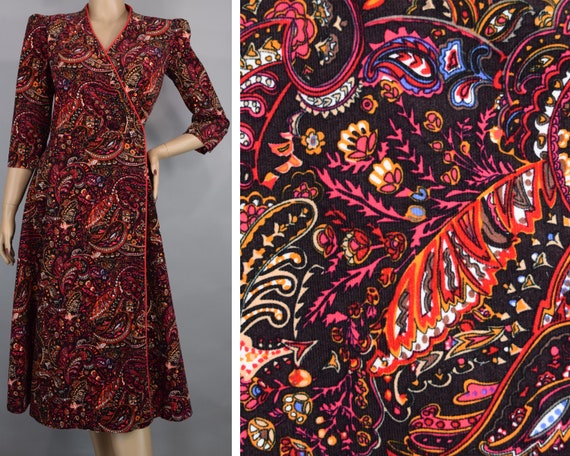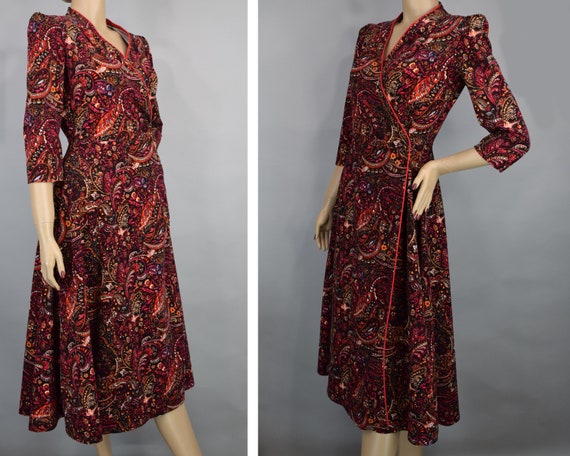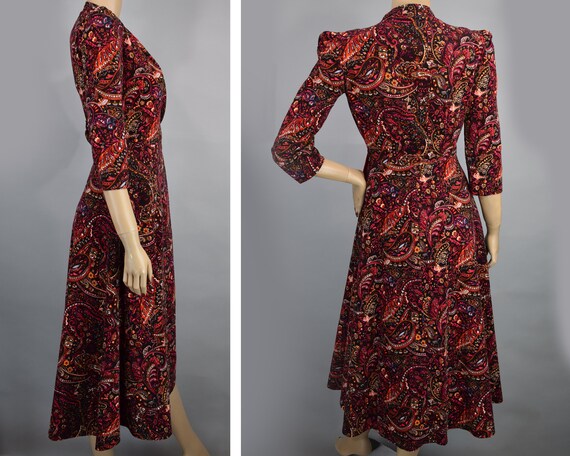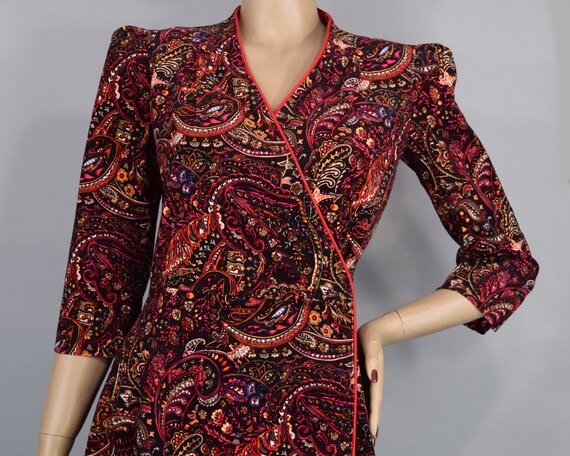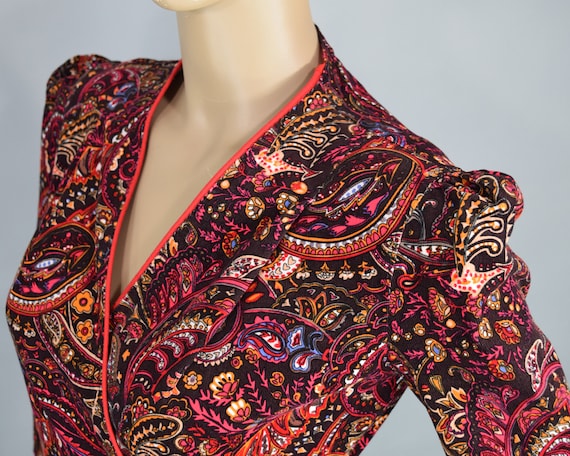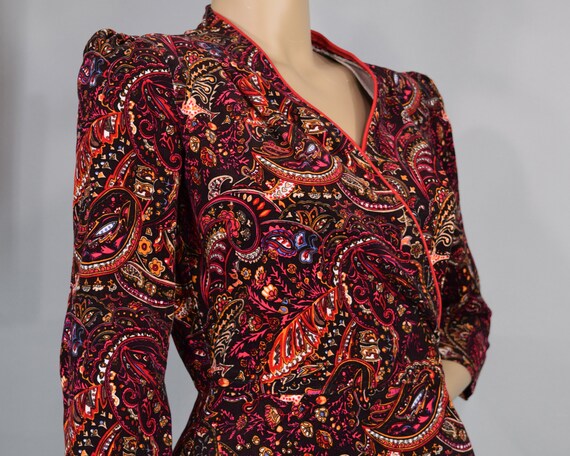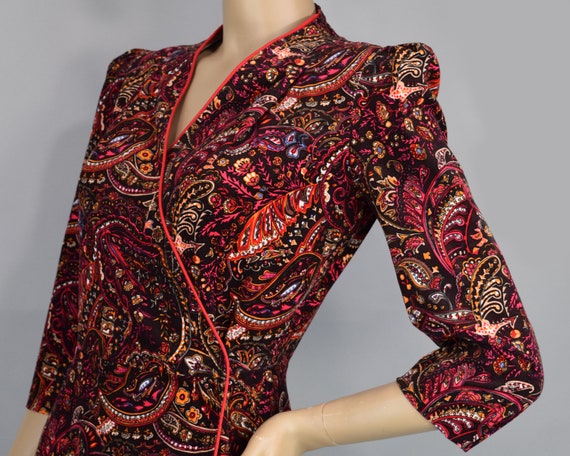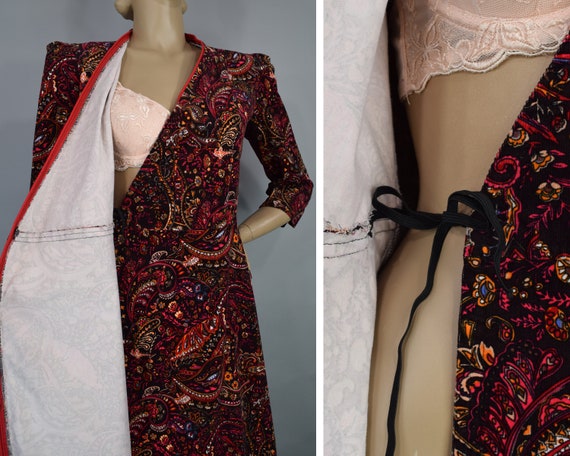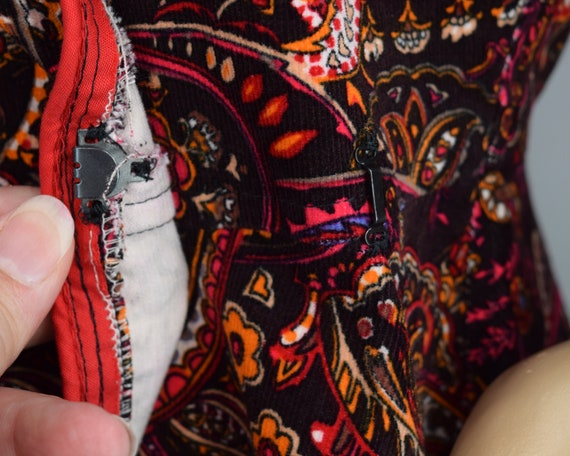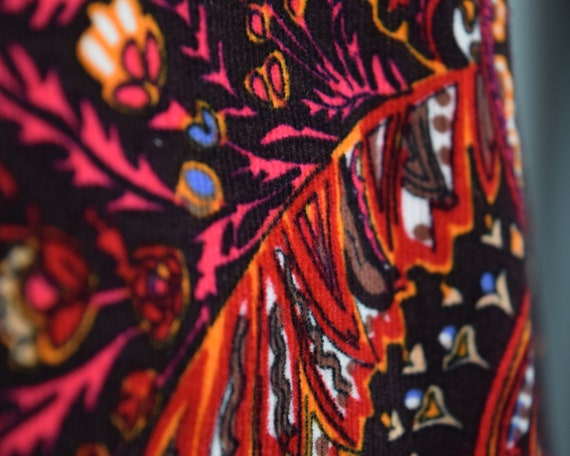 Wrap yourself in a classic with this vintage 40s style robe.
The fabric is definitely newer than 40s, with indications it is likely from the 70s, as are the sewing techniques, but the look is right, so I believe this was sewn from an original pattern.
The paisley and floral pattern uses vibrant red, orange, ochre, brown, and white, with the occasional speck of periwinkle on a deep black base tone. The fabric is on the thicker side, so it will be a great weight for cooler weather lounging. The outside is corduroy with a fin, thin rib texture. The inside is quite soft to the touch.
The bodice…