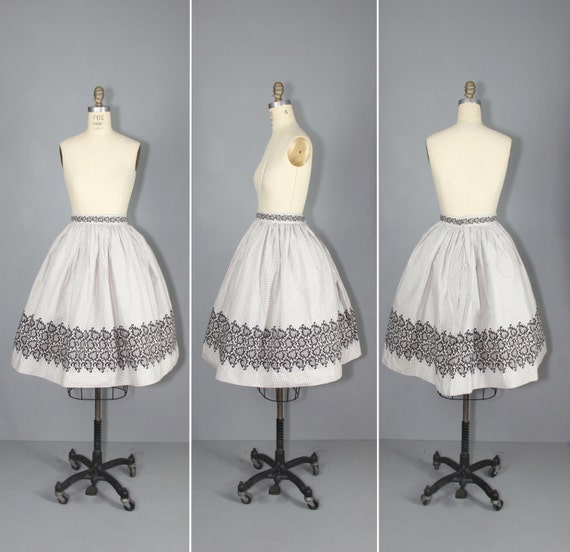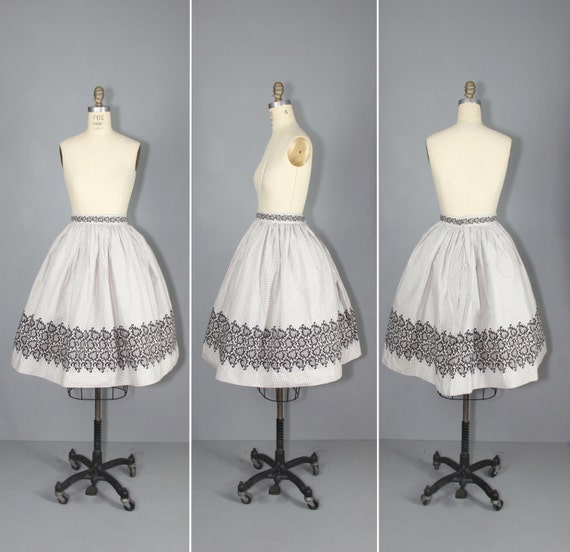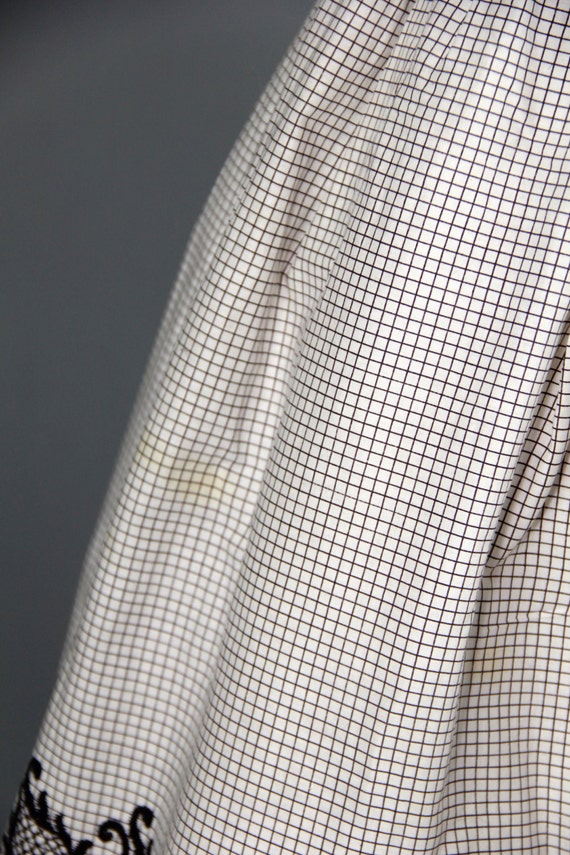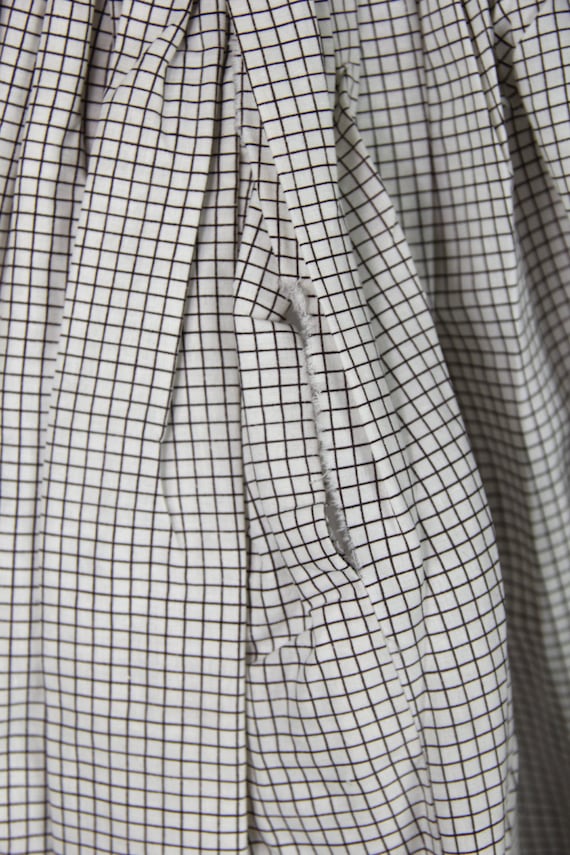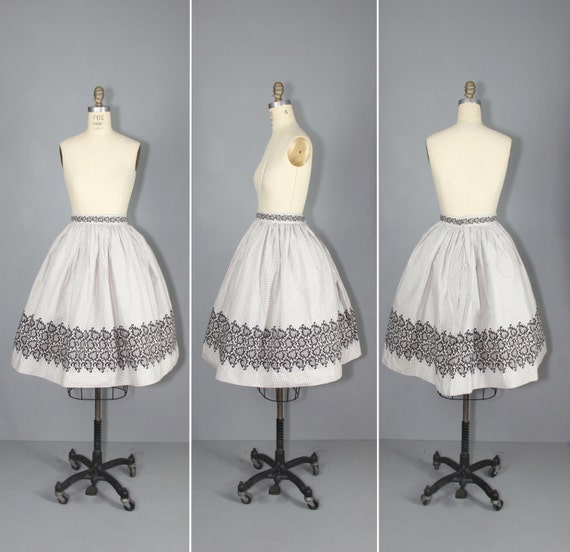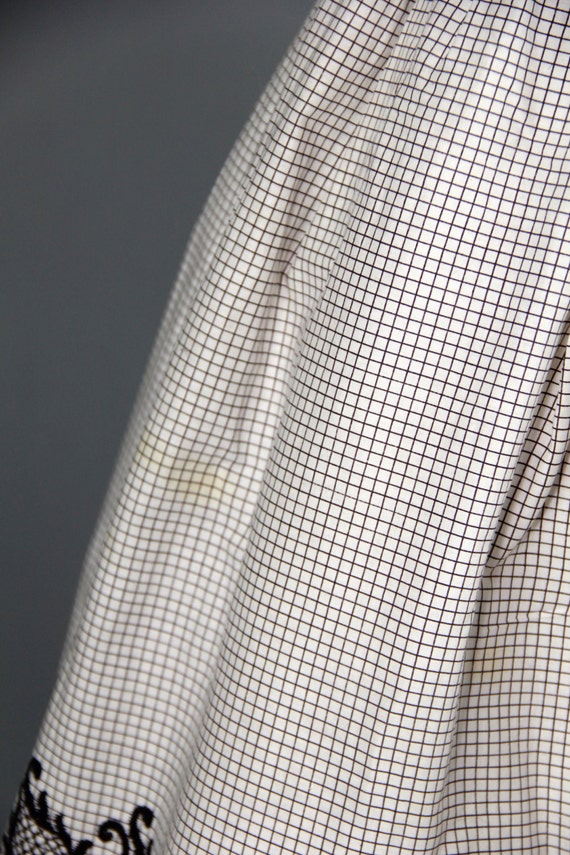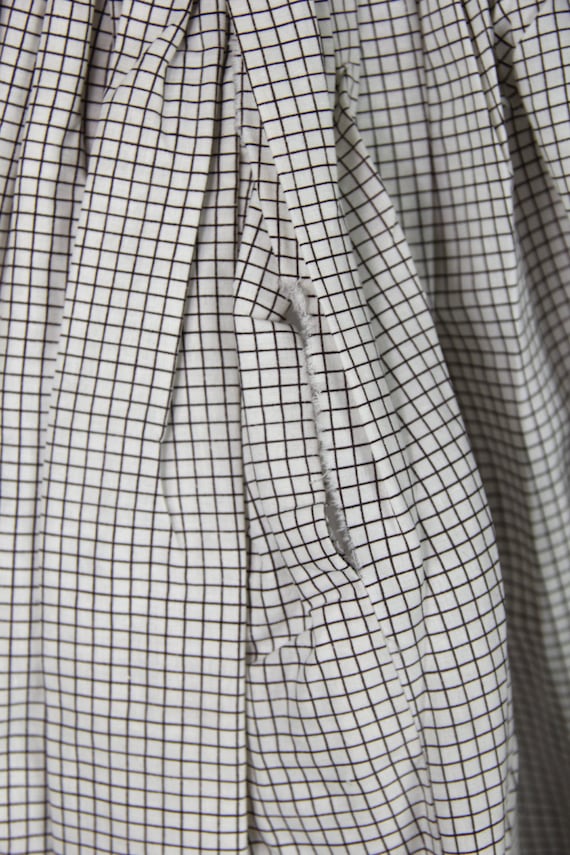 Vintage 1950s full skirt with faux-quilted detail, and interlocking heart design. Back hook & eye closures.
------------
❉ Condition: Very Good (there are some small areas of light yellowing; these may come out or lighten with further cleaning; slight seam tear on the opening beneath the closures - skirt can be worn easily without repairing this)
❉ Label: --
❉ Fabric: cotton
❉ Tag Size: --
❉ Fits like: Small
❉ Waist: 24" (hook & eye closures could be moved over for up to an extra 1.75")
❉ Hips: Full
❉ Length: 26"
------------
❉ Sizing & Fit - All measurements are taken…